The term "NFT" already carries with it visions of great wealth in the world of cryptocurrency. After all, Beeple and Cryptopunks NFTs have sold for millions of dollars. The allure of earning and minting free NFTs is high. But is this a pipedream?
Not necessarily. With the growing market and use of NFTs, various ideas about their distribution have appeared. Some involve the free minting of the NFTs, others the concept of allocating free NFTs as rewards.
Earning free NFTs is possible. However, it is important to take advantage of the best opportunities and minimize the risk of being lured into a scam. Let's talk about the concept of NFTs and how you can use these ideas to improve your crypto portfolio.
Most popular platforms to manage tokenized art
To hold NFT
Wirex
Free non-custodial cross-chain wallet for NFTs & DeFi

Explore platform
on Wirex's official website
Limited time offer
$15 refer-a-friend bonus
Earn interest
up to 20% APR
To trade art fractions
Angelo App
Diversify your portfolio with real art fractions

Explore platform
on Angelo's official website
Limited time offer
Airdrop of art fractions
To trade NFT
OKX NFT Marketplace
Decentralized market offering NFT trading cards & more
Explore platform
on OKX's official website
Limited time offer
Airdrop up to $10,000
What is an NFT?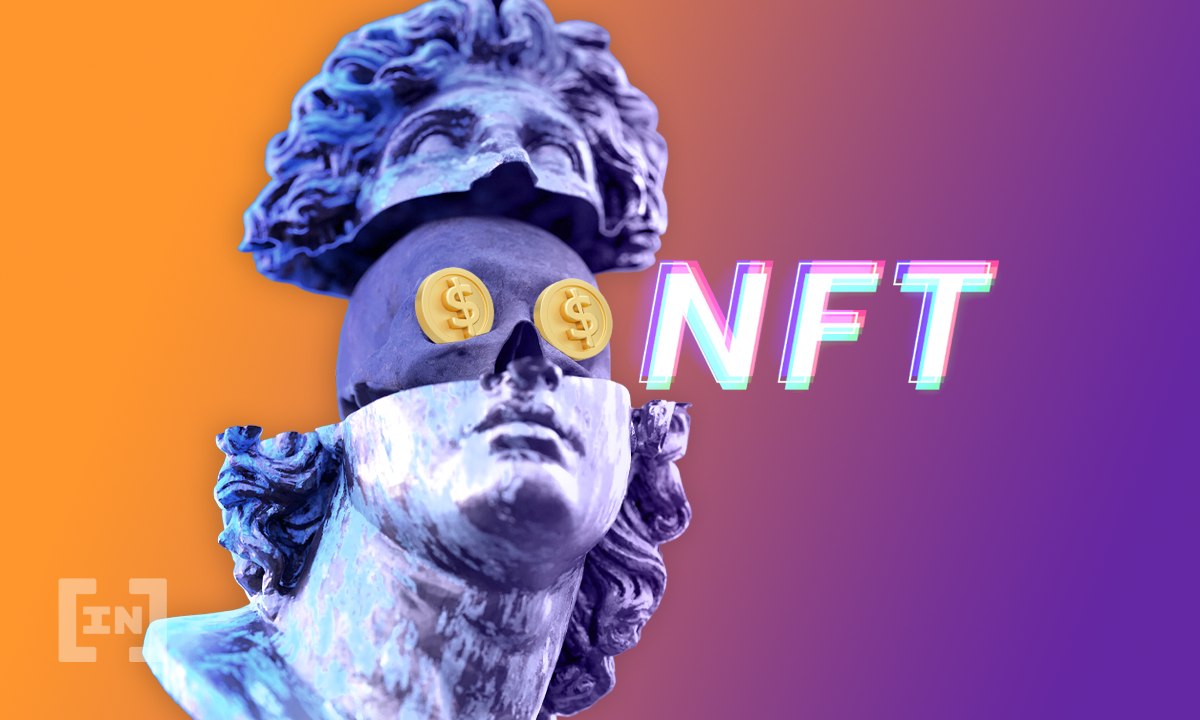 "NFT" is the hyped-up buzzword of the moment. The interest in these assets has extended well past the cryptocurrency world. While the concept and their use is not new, interest in how they work and how NFTs could be used, may help revolutionize the economic landscape.
An NFT, or digital asset, is an item that exists on a blockchain. The blockchain is a logbook that keeps track of all transactions on connected computers. The blockchain acts as a public ledger that allows anyone to verify and identify the authenticity of an NFT.
Each NFT is unique, or, at the very least, rare, unlike other digital items that can be reproduced endlessly. They can be bought using fiat or various cryptocurrencies and can be viewed by anyone, but only the buyer has official ownership, which confers a form of digital bragging rights.
The market for NFTs has grown at a consistent pace. Popular NFTs include digital art, virtual plots of land, or items used in various games. As the market expands, crypto users are finding innovative ways to use these assets, that are discussed in our community on Telegram.
NFT market overview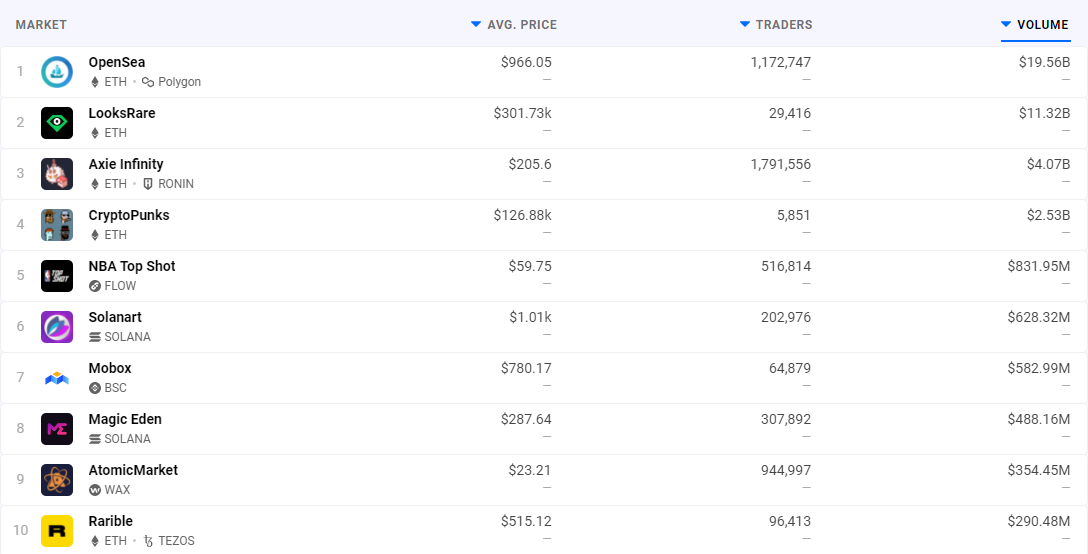 It should be mentioned that blockchain-listed digital assets are not a new concept. Gaming digital assets such as Spells of Genesis have existed since 2017. The meme-powered Rare Pepe cards also enjoyed success around the same time.
However, the worldwide popularity of NFTs only really started during the last few years. The NFT market grew to $41 billion in 2021. By comparison, the classic art and antique market amassed $50 billion during the same year. NFTs are quickly catching up to the classic art world market.
This entails significant growth. A similar study estimated the entire digital collecting sector in 2020 to be worth around $100 million. The trend is in large part due to the growing amount of money involved in the market. Even auction houses like Christie's and Sotheby's have dipped their toes into selling NFTs. The rise in interest is also due to the growing number of use cases for NFTs.
The expansion of the NFT market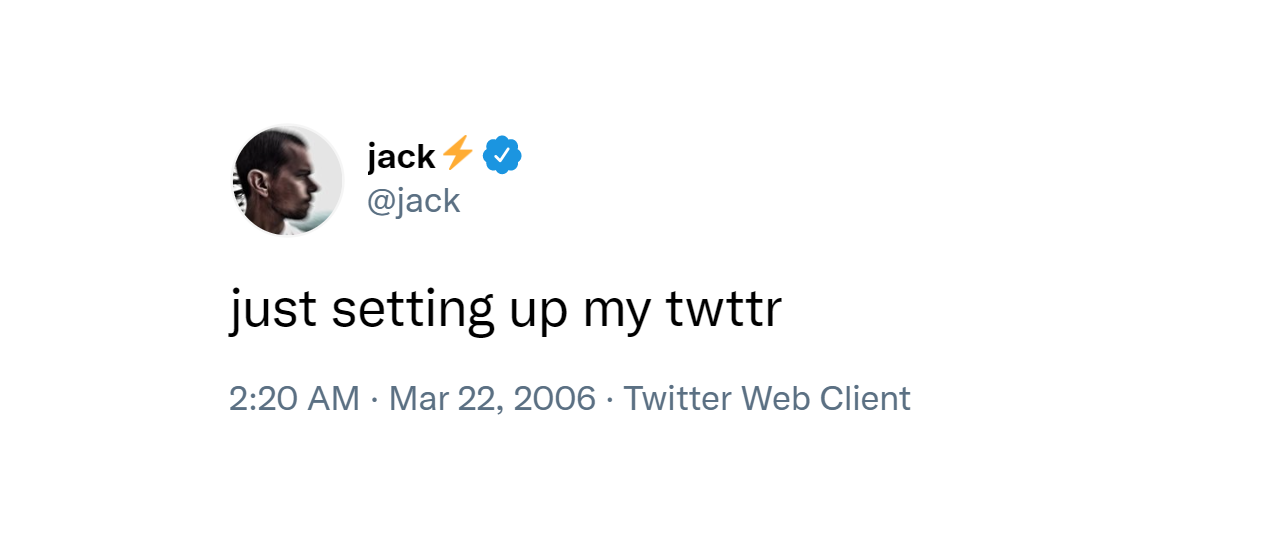 While the NFT market is ballooning, does this mean that it's still a good time to get involved in NFTs as a regular crypto-adopter? The answer is "yes." But, to best understand the phenomenon, we first need to look at some statistics.
An animated Gif of Nyan Cat, a meme from 2011 about a flying pop tart cat, was sold for over $500,000 in early 2021. A few weeks later, the singer Grimes sold digital art from her collection for more than $6 million. It's not only art that is sold and tokenized. Jack Dorsey, the founder of Twitter, promoted an NFT representing his first-ever tweet. Bids reached $2.5 million.
The NFT project CryptoPunks was created in 2017, and its items have become valuable as collector's pieces. Larva Labs created the project in 2017 and offered 10,000 pixel-art portraits for free. Each was algorithmically generated and has different attributes, such as their hairstyle, glasses, or hat. Certain traits are rarer than others and make for more valuable CryptoPunks.
Since the start of 2021, when NFTs began to explode, CryptoPunks has seen a surge in popularity. In Mar. 2021, two of these digital assets were sold for more than $7.5 million each. Seven more alien punks have been sold for over $1 million in the last few months. Bored Ape Yacht Club, Mutant Ape Yacht Club, or The Sandbox have similar stories.
Based on their utility and on the nature of the project, some NFTs can be inexpensive or even free. Let's now take a look at how anyone can benefit from these opportunities.
How to get free NFTs
There are several ways you can earn NFTs free of charge. One of them is playing NFT games that allow you to play and earn. These games are specifically designed to encourage trading NFTs. In this case, the digital tokens have a real utility within the game.
There are also ways to gain NFTs by minting them. You will be looking to do that without paying the high gas prices. OpenSea is currently the largest NFT marketplace. The platform has created an NFT-maker to avoid fluctuating gas prices.
Last but not least, you will be rewarded for your active participation in many gaming communities like Alien Worlds, which runs on the WAX network. This is similar to when a shop offers loyalty points for regular shopping.
Opportunities exist. That is the bottom line. Let's now look at ways you can get free NFTs.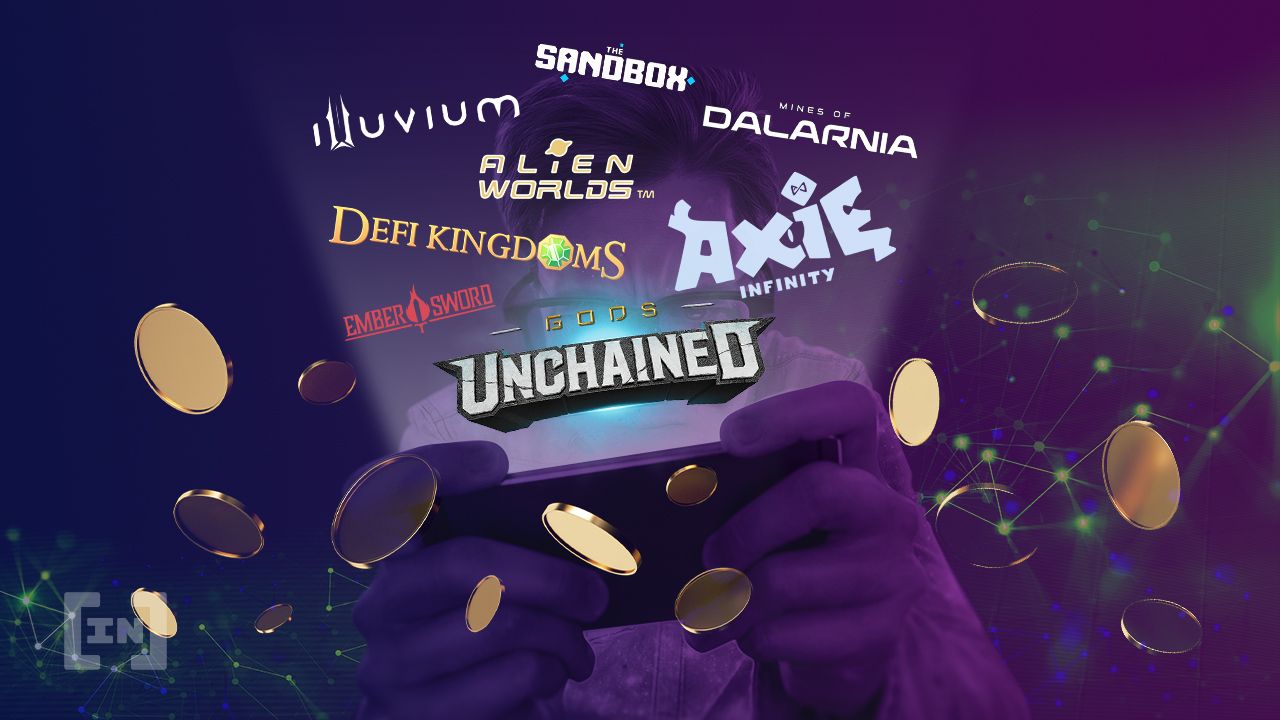 Another method of earning NFTs for free is by signing up for an NFT-based computer game. These are games that have been designed specifically for the encouragement of trading NFTs.
In some ways, this is one of the purest uses of NFTs. This is because the items that you collect have a direct use inside a game. When done right, this stimulates a real economy to grow and flourish.
This, too, is a growing market. As mentioned earlier, likely, the first NFT game was Spells of Genesis. Games like Sorare and FootballCoin are others that operate in this way. Users can collect NFTs and receive a number of free cards at the start of the game. They can use these cards to earn cryptocurrency.
Recently, the WAX network has gained a lot of attention for its NFT games. Games such as Alien Worlds and Farmers World allow gamers to earn free NFTs or to purchase them. These NFTs help them better perform in the game and to earn their native token.
You will need to set up a WAX account to benefit from this. You will store your NFTs here. This will take a matter of seconds.
It's also worth remembering that many of these WAX games include free NFT drops. This happens, especially, for games that are just being set up. By doing this, developers hope to entice the public's interest in their crypto-game.
2. How to get free NFT giveaways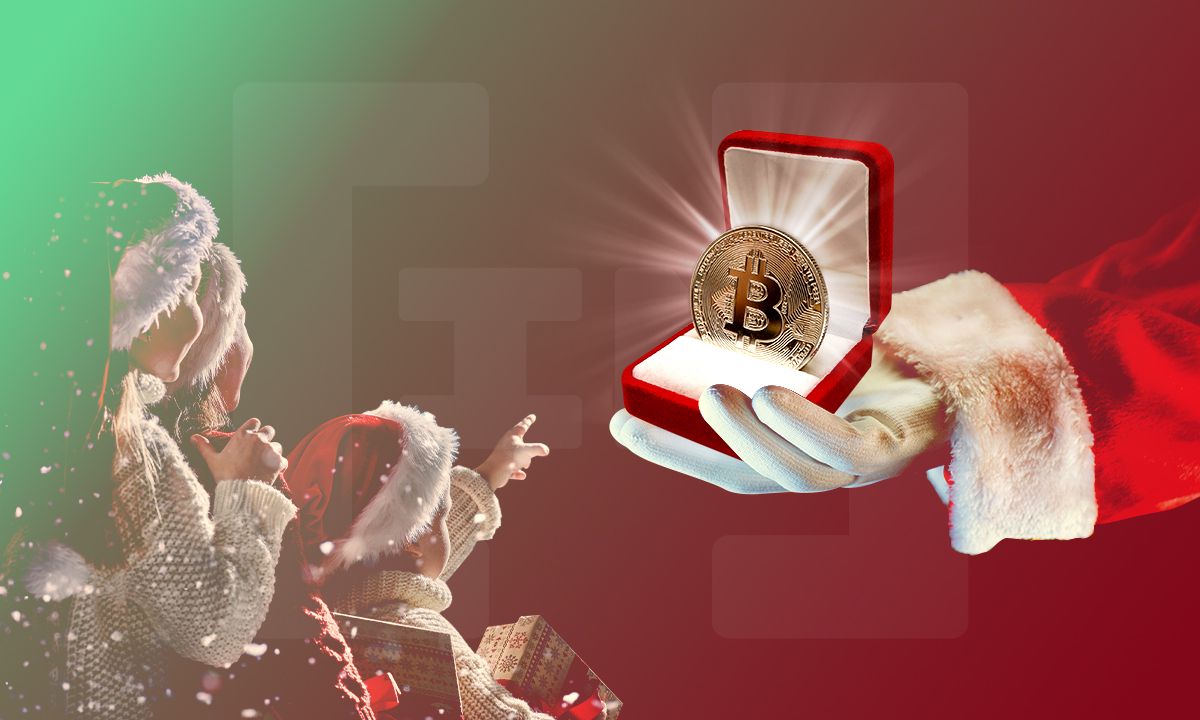 Oftentimes, NFT projects will reward their users' participation with free digital items. For example, many discord communities within the NFT space offer free NFTs to their members. Twitter and Telegram communication channels are also good sources of information for such giveaways.
CryptomonKeys Discord offers NFTs free of charge to its members. Start by creating a thoughtful introductory post. You can also earn rewards for your active participation in communities such as Alien Worlds. This can be seen as an attempt to incentivize crypto users to continue playing the game. These games thrive because of user interaction. They encourage the sale and distribution of their unique digital item. This will eventually boost the profile of the game and increase the value of its coin.
On Twitter, some companies announce giveaways that allow you to get NFTs. Make sure to target hashtags that include the word "NFT." Oftentimes, these will lead you towards active giveaways. Most frequently, potential winners will be encouraged to comment, share, or participate in some way related to spreading the word about the project.
These NFTs can become valuable. Let's not forget the way that the Cryptopunks project started. Presently, this is the most valuable NFT collection. In 2017, however, they were given out for free to anyone with an ETH wallet. The NFTs gathered momentum through word of mouth. Its dedicated community helped their eventual growth.
3. How to get free NFT airdrops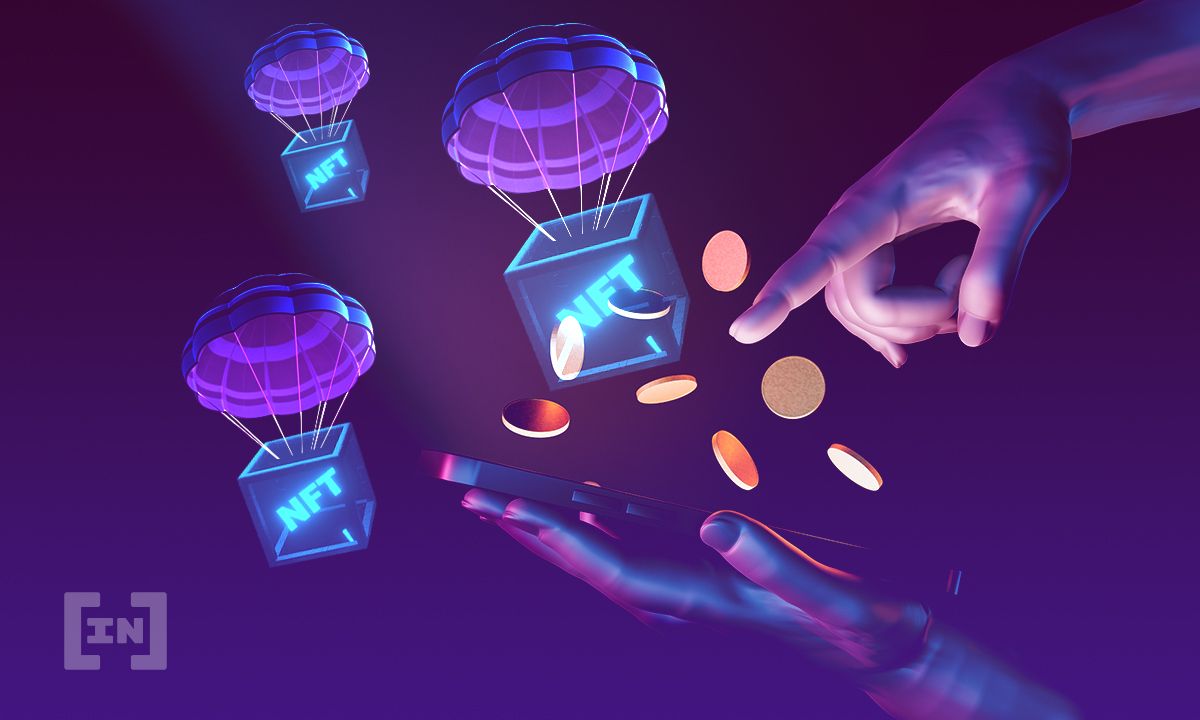 Traditional companies often raise capital by offering stock options to the public. Organizations operating on web3, the blockchain-integrated internet, go a similar route by launching a token that people can buy and sell on exchanges. Airdrops are sometimes included with token launches. They are seen as customer acquisition costs by crypto companies.
Although airdrops aren't an anomaly, they are often spread over several months. It is intended to encourage people to keep their tokens and purchase more. Some tokens are more valuable than others over time, while some fade into insignificance.
For example, OpenDAO provided airdrops of their token, SOS, to anyone who had traded the project's NFTs. Some users were able to claim tokens worth thousands of dollars.
Some projects also get celebrities on board. The Bored Ape Yacht Club got celebrities like Paris Hilton and Jimmy Fallon on board. The two celebrities participated in a televised giveaway of NFTs belonging to the collection in 2022.
In more recent times, one prominent project that is releasing airdrops is World of Women, which is handing out "ArtDrops" specifically to holders. Of course, the airdrop was free, though they did still have to pay the gas fee.
Noticing the success of Bored Ape Yacht Club, similar projects have sought to mimic its formula for success. This means that it's not too late to take advantage of NFT giveaways.
4. NFT breeding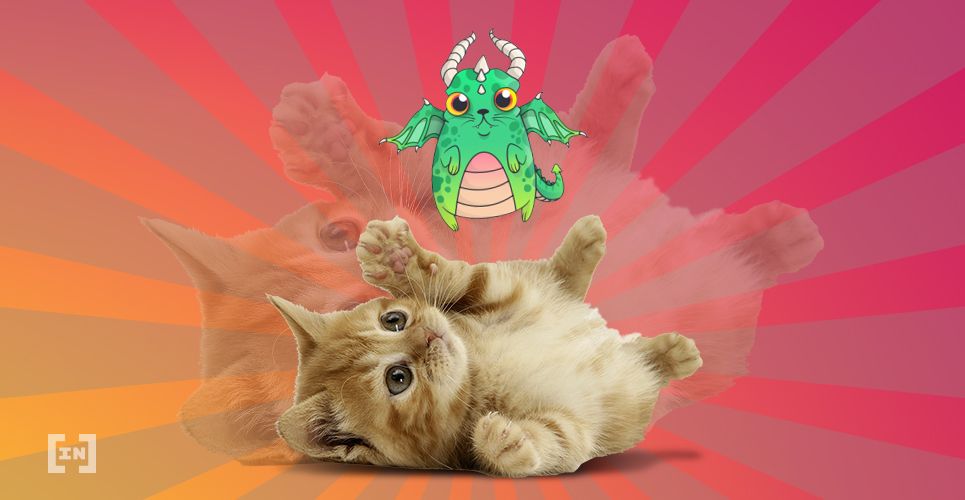 There are also projects that encourage users to purchase more NFTs with a view of creating other valuable digital assets. This is similar to old-school pet games. Projects like CryptoKitties or Axie Infinity, both immensely popular, refer to this as breeding. Breeding is a special term for minting new and unique NFTs through scrambling the features of multiple NFTs.
In CryptoKitties, users will look to use two of the NFTs representing the kitties to create a third NFT listed on the Ethereum blockchain. Here's how the process works.
Once you have purchased a CryptoKitty, it is time for it to breed and produce babies. CryptoKitties must be owned by the same person or offered to sire to another user. A user who owns two CryptoKitties that are not related can use one as a sire and the other as a matron.
Axie Infinity breeding is a method of creating new Axies by producing an egg and hatching it. Its primary purpose is to produce Axies with desired traits, including the card's class. To create a new offspring, players can breed two Axies. In this way, users are encouraged to contribute more to the game's ecosystem. The ultimate goal is to create a collection that can be valuable over time.
5. Mint yourself a free NFT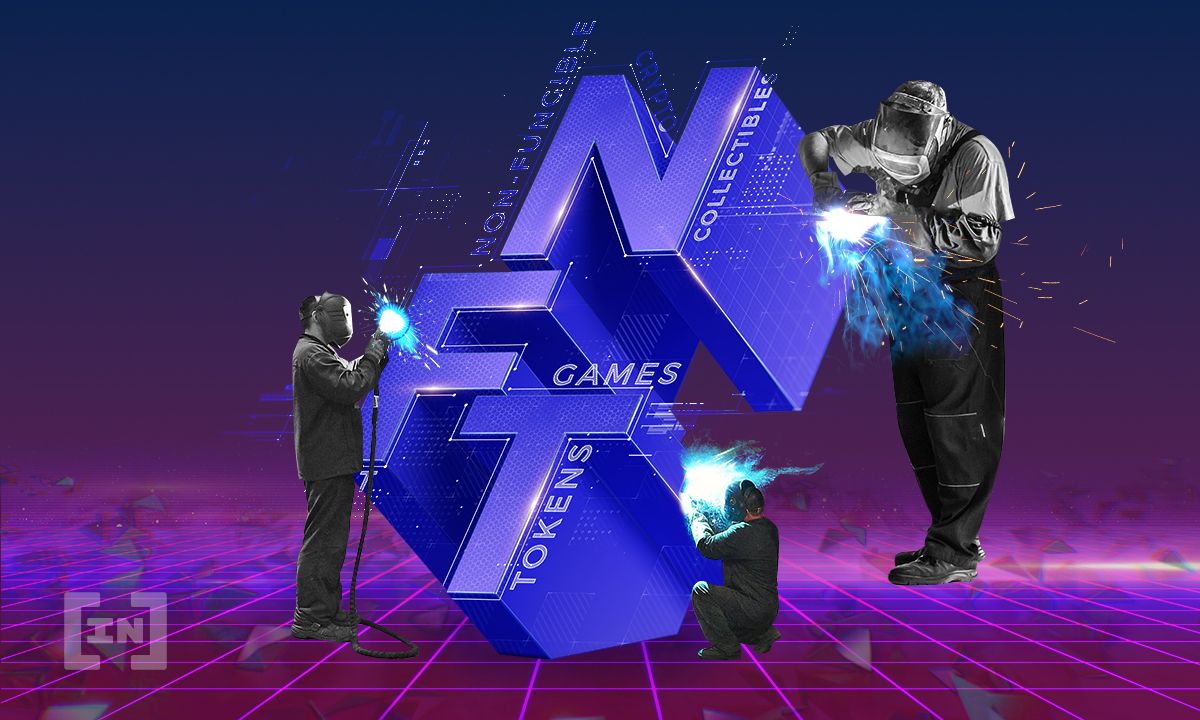 This step was taken largely because of the high gas fees previously involved in minting NFTs. The gas fees had the effect of discouraging artists potentially looking to sell their work. Therefore, creators came up with a way to mint NFTs for free.
Polygon's layer 2 solution allows users to mint, purchase, or transfer ownership of NFTs on Polygon's blockchain for basically free. What's more, when you mint using the Polygon blockchain, you can still sell your items in ETH valuations.
When you mint anything on OpenSea, you need to connect your wallet and then set up a collection. Collections hold your NFTs. OpenSea now allows users to create and sell their NFTs using MATIC. It is a much more convenient solution.
After filling out your info on the collections page, simply choose Polygon as your preferred network. You will then need to opt for the cryptocurrency in which to be paid for the NFT. Once you have selected a payout wallet address, you should be ready to go. Remember that your chances of selling an NFT will only grow if you have a dedicated community backing you up.
Free-to-mint NFTs have become all the rage, and with good reason. They can save a lot on costs. Two great examples of the success of free-to-mint NFTs are Goblintown and God Hates NFTees. The former was at one point valued at over $50 million — and it did all of this with little major promotion. Meanwhile, God Hates NFTees has done over 650 ETH in sales volume as of early Jul. 2022 — and that was done in a matter of days.
It's easy to start earning NFTs right now
The future of NFTs might go beyond their association with art and gaming. They can provide proof of ownership, manage licensing and grant exclusive access.
It can also be important to learn to profit from this market. One of the ways to do this is to consider free NFTs and how these can be obtained. Hopefully, our guide has given you information on how to get started. You'll now be able to create your NFT collection and avoid great costs.
NFTs can be hard to keep up with, so why not join BeInCrypto's Discord server and Telegram to ensure you're on top of everything?
< Previous In Series | NFTs | Next In Series >
Frequently asked questions
Does it cost money to create an NFT?
How do I get my first NFT?
Disclaimer
In line with the Trust Project guidelines, the educational content on this website is offered in good faith and for general information purposes only. BeInCrypto prioritizes providing high-quality information, taking the time to research and create informative content for readers. While partners may reward the company with commissions for placements in articles, these commissions do not influence the unbiased, honest, and helpful content creation process. Any action taken by the reader based on this information is strictly at their own risk.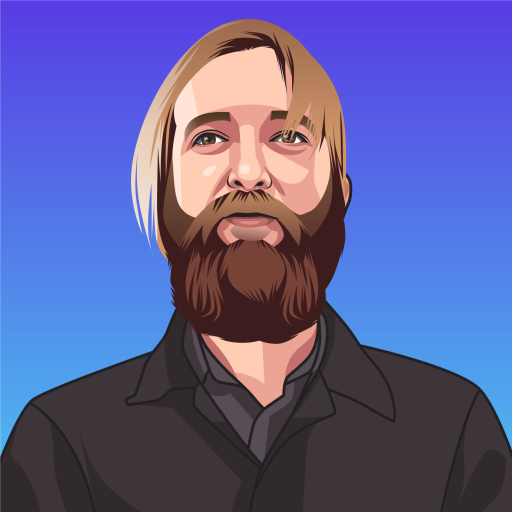 Eduard Banulescu is a writer and musician originally from Bucharest, Romania who is currently active on a number of various projects. Eduard's been working in an official...
Eduard Banulescu is a writer and musician originally from Bucharest, Romania who is currently active on a number of various projects. Eduard's been working in an official...
READ FULL BIO
Sponsored Sponsored