Did you know that many quit jobs just to play video games at home? And that they earn money in the process? This is what Axie Infinity has set the stage for — a pet-based digital game that operates in a decentralized ecosystem.
The latest bullish trend in the crypto market can be attributed to NFT and ERC-20 tokens on Axie Infinity. Let's take a look at what the hype is all about and whether it is well-founded.
What is Axie Infinity?
Remember the Pokémon game?
Axie Infinity is quite similar to that. It is a video game with customizable fantasy creatures that you can train to battle. However, it runs on a blockchain. Axies, the one-of-a-kind tokenized fantasy creatures on Axie Infinity, are bred, raised, and traded for profit.
Founded by the Vietnam-based startup Sky Mavis, Axie Infinity is one of the most popular Ethereum-based NFT projects with more than 350,000 daily active users. If you are an ardent gamer who consistently contributes to the platform by stirring engagement, you can earn rewards in Axie Infinity Shard (AXS) and Smooth Love Potion (SLP) tokens. If you are not into the game, you can still buy the tokens from cryptocurrency exchanges.
Although many blockchain-based pay-to-earn games have emerged in the past few years, Axie Infinity presents a novel concept and a remarkable gaming experience.
Each Axie, the cute little pet with more than 500 customizable body parts, is unique enough to give you hours of fun. You can create an endless number of combinations to conquer your enemies and tweak your strategies till the game wears you out. Then, you can freshen up and resume!
Highlights of Axie Infinity
Battle: You can train your Axies to battle against each other for rewards.
Breeding: Axies are bred to create new offspring with unique capabilities and weaknesses based on the gene combinations.
Land: Like humans, Axis have land and homes too. However, they are in the virtual universe. You can purchase lands for your Axies and refurbish them over time using the resources available on the platform.
Marketplace: Axie Infinity hosts a decentralized marketplace where the NFTs can be traded with other users.
Axies are sold for anywhere from $200 to 300 ETH today. The shockingly high earning potential of the platform drives the price of the NFTs and the in-game tokens. More than 90,000 ETH has been traded on the Axie Infinity in-house marketplace! In May 2021, Sky Mavis raised $7.5 million for the platform with support from investors like Mark Cuban. Data shows that Axie Infinity was the highest-earning protocol than Bitcoin and Ethereum in July 2021.
Axie Infinity successfully brings gaming to the crypto realm with a mission to drive the mass adoption of blockchain technology through leisure and entertainment.
What is $AXS?
$AXS is the ERC-20 governance token on Axie Infinity. It has a total token supply of 270,000,000 and is distributed as follows.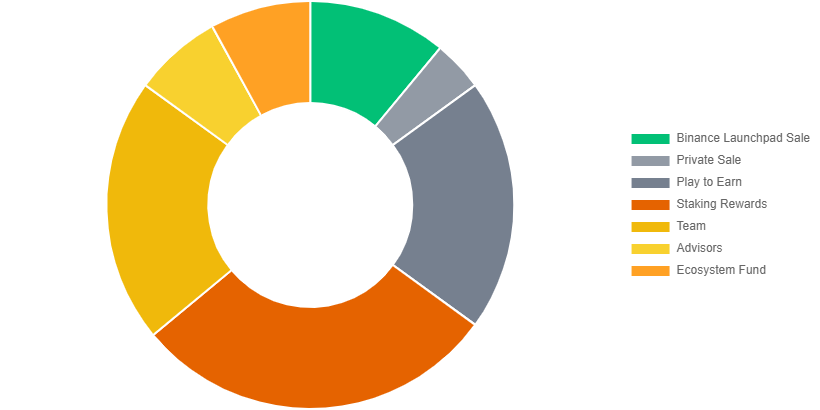 49% for in-game rewards by either playing or staking AXS
8% for community growth and development
21% for Sky Mavis and the team
7% for advisors
15% for the AXS private and public sales, which took place at the end of 2020.
AXS price history and prediction: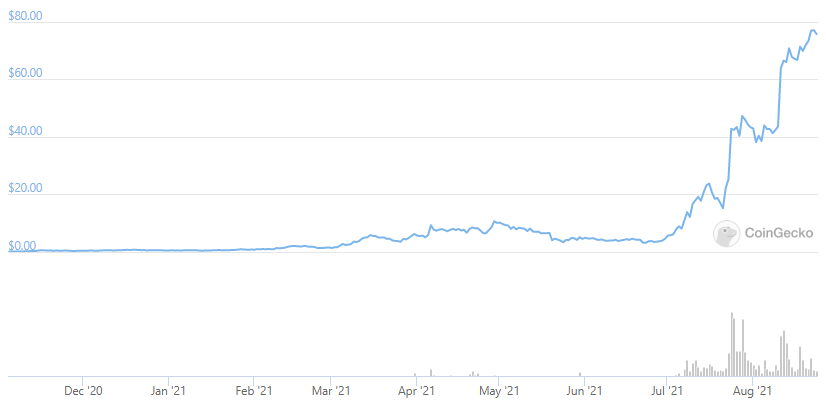 The initial token supply of $AXS was 59,985,000 (22.22%). During the debut, it was sold on Binance Launchpad for 0.10 USD. At the time of publishing, the price stands at $75.39. Although the trend has been mostly stable since the listing of the token, it witnessed a steep rise in July and Aug 2021 despite the crypto winter. As the platform acquires more players and the staking program goes live, we can expect it to cross the $100 by the end of the year.
Users can support the growth of the platform and influence its development by staking $AXS. It brings the Axie community members together.
Use cases and applications of $AXS tokens
1. Governance
The primary utility of $AXS tokens is governance. Unlike traditional games where the governance of the platforms is entirely upon the developers, on Axie Infinity, gamers and token holders govern the platform.
It also has a program called 'The Community Treasury' in the pipeline that promises to accrue value from the Axie community and distribute it back to $AXS stakers. This way, the Treasury will act as a binding force that brings sustainability to the platform for the long run. Once the network is decentralized, $AXS stakers will govern the Treasury.
2. Payments
$AXS enables users to facilitate payments for in-game purchases. Axie NFT marketplace accepts it as currency. Interestingly, it will also get you into certain sales/auctions conducted by the team. The number of tokens held will determine your eligibility for these events.
3. Staking
Players can stake $AXS on the Axie Infinity protocol to reap weekly rewards and participate in governance voting. Staking will incentivize users to hold the tokens and support the growth of the gaming ecosystem.
$AXS is distributed as rewards on Axie Infinity for playing, staking, and participation in voting. The number of tokens rewarded depends on your expertise in the game and involvement in community events. However, the distributed rewards are locked for one year. Or else, you can buy it on Binance or Uniswap.
Roadmap and development history
Cryptokitties brought Ethereum to a standstill during a massive bullish trend in the last leg of 2017 and revealed the unsustainability of crypto games. They failed to apply economic incentives for long-term growth. However, Trung Thanh Nguyen, Aleksander Leonard Larsen, and Jeffrey Zirlin knew they could leverage the spike in interest in non-fungible tokens while addressing the existing limitations of the ecosystem. That was how Axie Infinity was born.
They founded Sky Mavis in 2019 and raised tens of millions of dollars from various funding rounds and token sales for the development of the project. Axie Infinity has a well-defined whitepaper and an ambitious roadmap.
Here are some of the milestones the project will accomplish in the upcoming phases of development.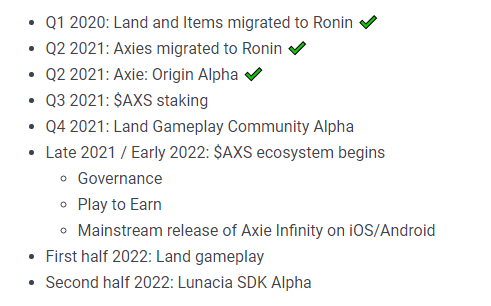 The much-awaited events are the launch of $AXS staking and the Axie Infinity application on iOS/Android. Both of which will bring more users to the platform and potentially drive the price of the ERC-20 tokens and NFTs.
How to earn money on Axie Infinity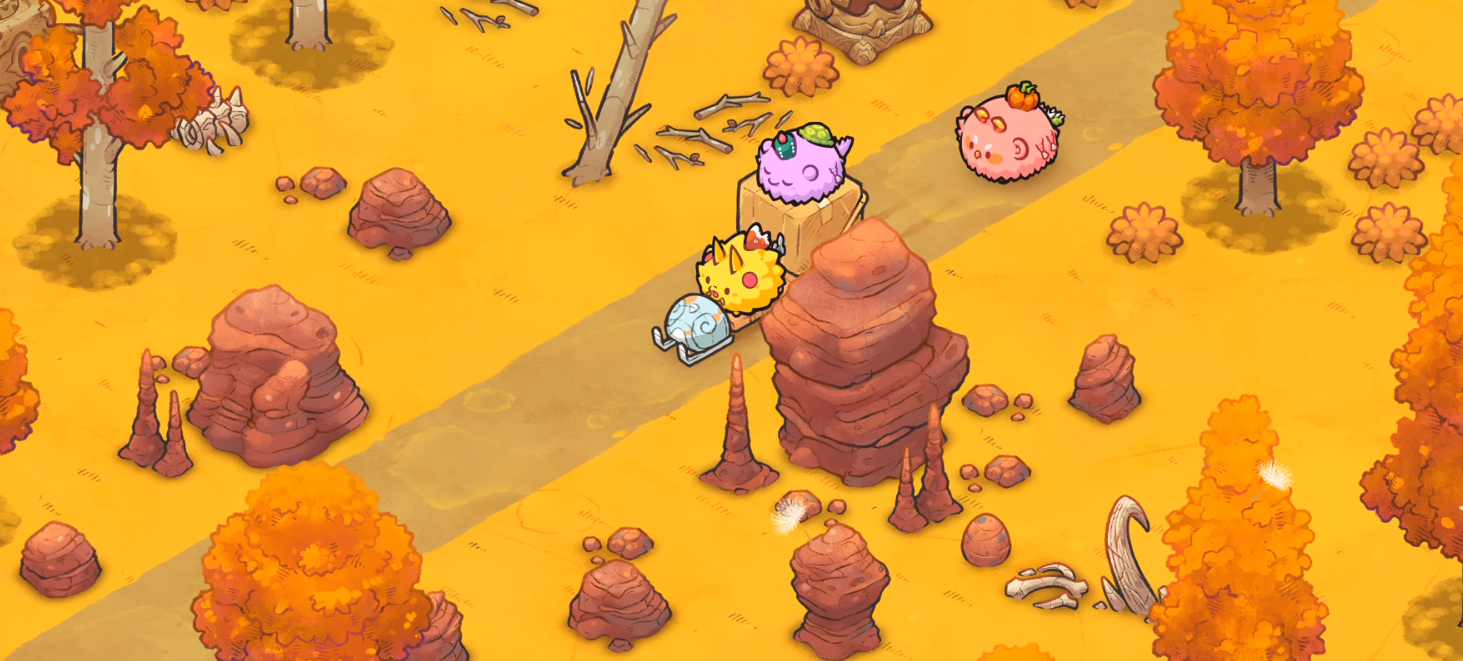 Get into the game
There are plenty of ways you can earn money on Axie Infinity. The most obvious one being, of course, playing.
However, it is not easy to start as a gamer, as it requires you to hold at least 3 Axies for your debut. In the present bullish market, that would cost you anywhere from $600 to $900. But once you get in, you can start earning $AXS and $SLP tokens by training your Axies to wage wars against opponents. You can also breed them to create more Axies with new powers and characteristics.
If you don't have the initial capital to buy Axies, you can enter the gaming arena through agreements called scholarships. This is a program where people who don't have the time or skill to play the game assign the task to expert gamers called scholars. Basically, it is like a business partnership. While players invest their time in the game, owners invest the initial capital. Whatever rewards they generate from the game are split according to an agreed ratio.
Breed Axies
One of the best ways to generate a hefty profit from Axie Infinity is by breeding Axies. Any 2 Axies can be bred at the cost of 4 $AXS along with some $SLP tokens. The number of $SLP tokens required is determined by the number of combinations used for breeding.
In just five days' time, the Axie will hatch and attain maturity. You can either use it on the platform to step up your game, put it up for sale on an NFT Marketplace, or lend it to Axie scholars, depending on the market conditions.
Become a liquidity provider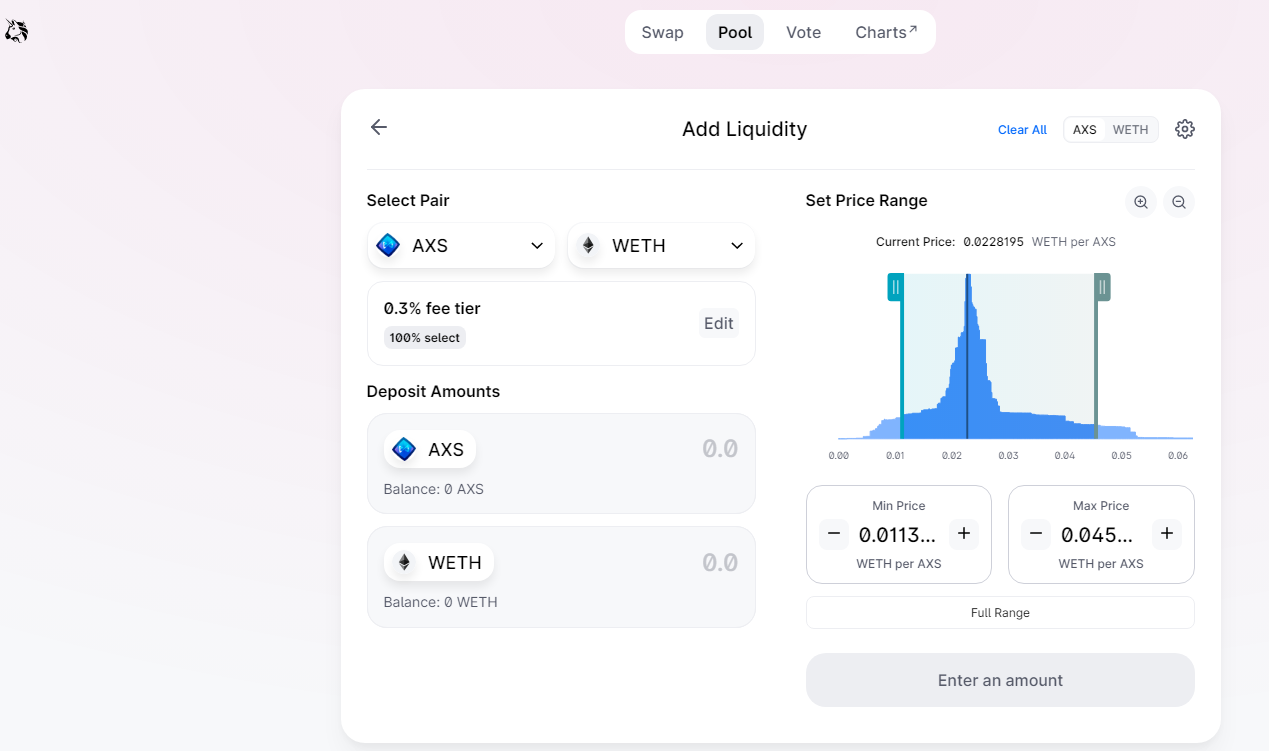 The Axie Infinity economy has two different tokens key to its growth and sustainability. $SLP, which functions as a utility token on the platform, and $AXS, the governance token. As the user base of the game increases, so does the value of these tokens. $AXS is all the rage now owing to the steep increase in the price of Axies.
If you are not into playing, but still want to leverage the growth of the platform, you can become a liquidity provider of $AXS and $SLP tokens. Many popular decentralized exchanges like Uniswap and Sushiswap host $AXS and $SLP pools. They earn you trading fees and incentives despite the impermanent loss.
Stake $AXS tokens
$AXS staking is slated for release in the third quarter of 2021. Axie Infinity has been generating an incredible amount of money of late, the team has decided to pipe it back to users through the upcoming Axie Infinity Community Treasury.
Hold Axies
If you think Axie Infinity is here to stay like the legendary Pokémon series or Minecraft, you can speculate on the rare Axies. Buy it when you think it is underpriced and hold till the token reach its optimum price. In case you can't afford to hold rare Axies, you can go for a fractionalized one. These are non-fungible tokens that have been sharded into fungible ERC-20 tokens for collective ownership.
Axie Infinity offers a wide array of options to earn profits. You can choose a strategy that best fits you based on how much time and money you can afford to invest. While playing the game steals a lot of your time and earns you $8 to $40 a day depending on your expertise and initial investment, by offering scholarships, you can claim up to 70% of the revenue scholars make. You can also hire multiple scholars and give them 3 Axies each. This will generate a brilliant stream of passive income.
The profitability of breeding depends upon the price of Axies, $AXS tokens, and $SLP tokens. If the prices of all three tokens are on the rise, breeding is extremely profitable. If the price of Axie is rising, but $AXS and $SLP are on a downtrend, the allure of breeding increases. However, if the price of Axie is stagnant or on a downtrend and the price of $AXS and $SLP are on a steep rise, breeding may not be a viable option.
Keep a close watch on the market while choosing your strategies. You can also mix them up to mitigate the risks. However, if one strategy fails, the other follows suit soon. So, it is best to set aside only a small portion of your portfolio for the game, given the volatile nature of the crypto market.
Competitive analysis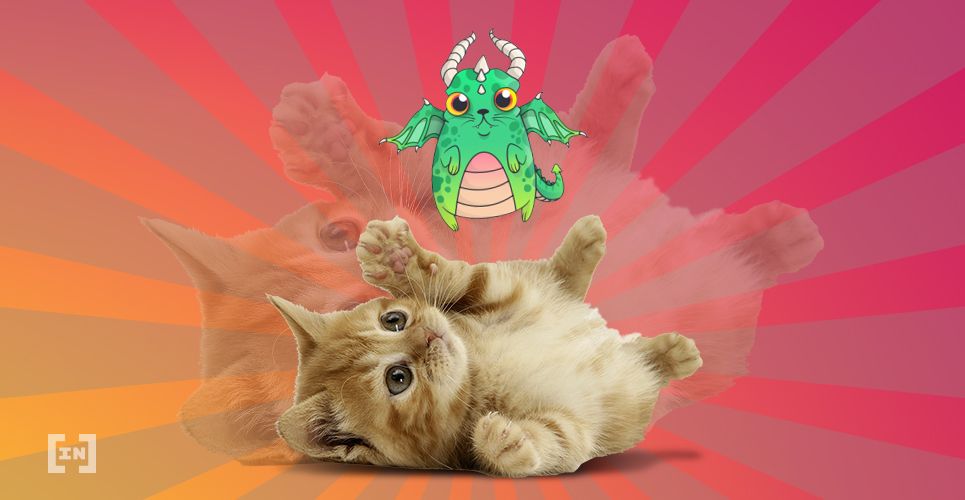 1. CryptoKitties
Cryptokitties not only took crypto games to new heights, but also NFTs. It is one of the pioneering blockchain games. The concept is quite similar to Axie Infinity, as it allows users to breed and collect virtual pets. The game has often been cited as a cause of network congestion on the Ethereum blockchain.
2. Sorare
Sorare is a fantasy football game where players can buy, sell, trade, and manage a virtual team with digital player cards. However, here, the performance of the players on the real-world soccer pitch determines the ranks.
At present, there are more than 140 clubs in the game. An ERC-721 NFT represents each player. The price of the token varies depending on the scarcity of the card. The popularity of Sorare can be attributed to its innovative application of digital collectibles.
3. Gods Unchained
Gods Unchained is a strategy trading card game based on NFTs. One of the key factors that set apart the game is that it is free-to-play. When it comes to the concept, it is quite similar to 'Magic: The Gathering Arena' from the same game director. Rare cards collected from the game can be sold for GODS tokens and then for fiat money.
4. F1 Delta Time
Dedicated to Formula 1 fans, F1 Delta Time enables players to collect different cars, drivers, racing components, trinkets, and other NFTs. It also has an ERC-20 token as its in-game currency. Formula 1 Grand Prix de Monaco 2020 1A was sold on 2 December 2020 for a whopping $223,000. And F1® Delta Time's Apex digital car "Bahrain Edition 2020" was sold for $77,414 on 4 December 2020.
Should you buy AXS tokens?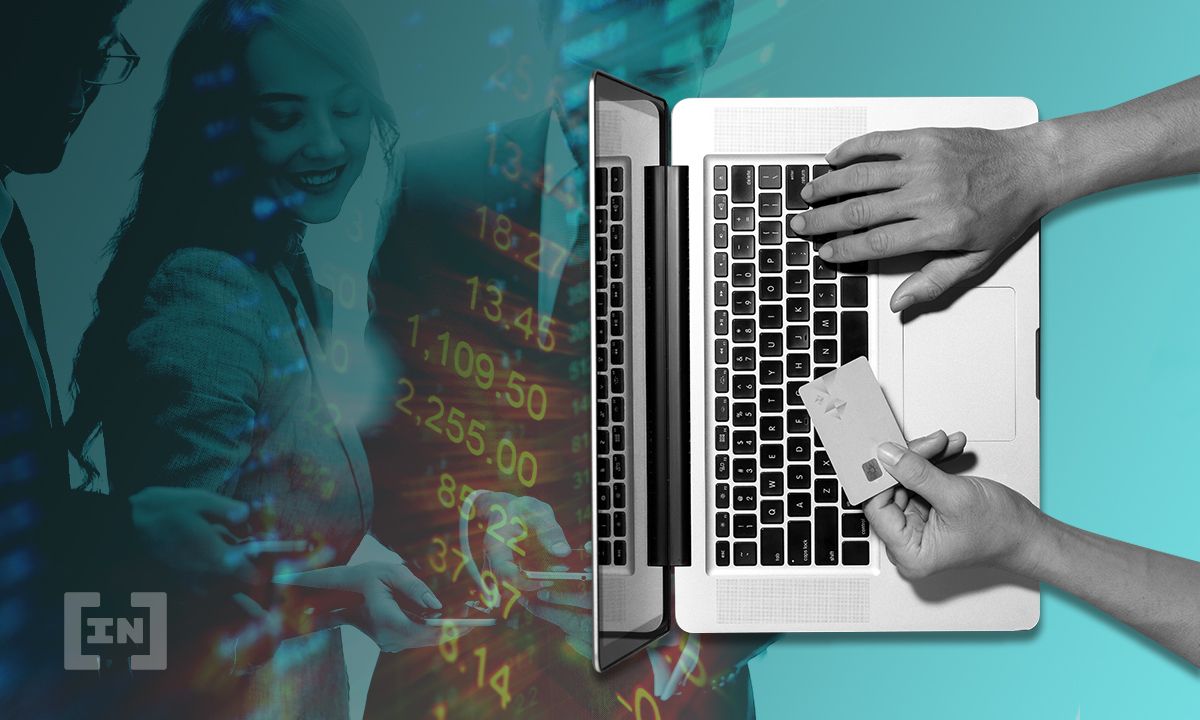 Before buying a token, there are a lot of factors to consider. Let's take a look at what they are and whether $AXS meets the criteria.
Revenue
Axie Infinity is indeed making a good deal of money. Token Terminal reports that the project reaped more than $360 million in revenue in the past 30 days alone. No wonder celebrity investors like Mark Cuban are interested!
Community
A staunch community is the backbone of a crypto venture. Regardless of how technically competent a project is, it can't flourish without the support of people. Axie Infinity has a thriving community of gamers and investors who contribute to its growth and keep it relevant.
Competence
Axie Infinity is a robust project that is consistently growing and evolving. If you are speculating, you have to be realistic about how high the value can go. People tend to buy a coin when its price soars, but it may be far up the intrinsic value. When the market saturates, people start selling and the price crashes down. So, it's important to look beyond the charts when holding.
Axie Infinity is here to stay
Gaming is one of the most lucrative segments in the cryptocurrency industry. The upsurge of NFTs has revolutionized video games with tokenized in-game assets and collectibles.
Axie Infinity has a long-term vision backed by a solid whitepaper with a well-defined roadmap and strategies. The project is led by a team of blockchain and gaming experts. More importantly, it is among the top crypto games out there in terms of market capitalization.
Factoring in all the above points, Axie Infinity is a stellar gaming project to consider investing in, whether you are aiming for short-term or long-term growth. If the project successfully keeps up with its whitepaper vision and roadmap, $AXS tokens will scale new heights.
Frequently asked questions
How do players earn money with Axie Infinity?
Why is Axie Infinity popular?
Disclaimer
In line with the Trust Project guidelines, the educational content on this website is offered in good faith and for general information purposes only. BeInCrypto prioritizes providing high-quality information, taking the time to research and create informative content for readers. While partners may reward the company with commissions for placements in articles, these commissions do not influence the unbiased, honest, and helpful content creation process. Any action taken by the reader based on this information is strictly at their own risk.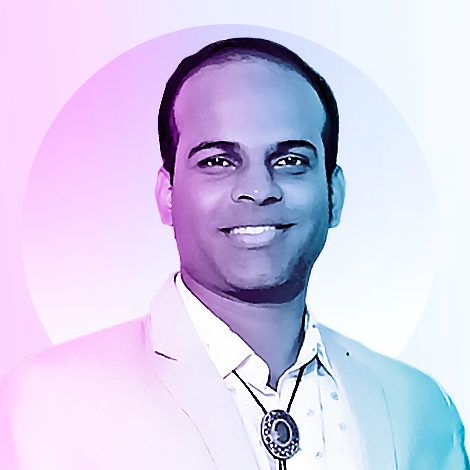 Rahul Nambiampurath's cryptocurrency journey first began in 2014 when he stumbled upon Satoshi's Bitcoin whitepaper. With a bachelor's degree in Commerce and an MBA in Finance...
Rahul Nambiampurath's cryptocurrency journey first began in 2014 when he stumbled upon Satoshi's Bitcoin whitepaper. With a bachelor's degree in Commerce and an MBA in Finance...
READ FULL BIO
Sponsored Sponsored