Polygon is a multi-chain ecosystem that has made significant headway in the market. It was initially developed to address scalability challenges, but has become a whole ecosystem of its own.
But what is Polygon? Why are so many interested in the network? That's what we take a look at here, in this definitive guide to the network.
How others fueled Polygon's growth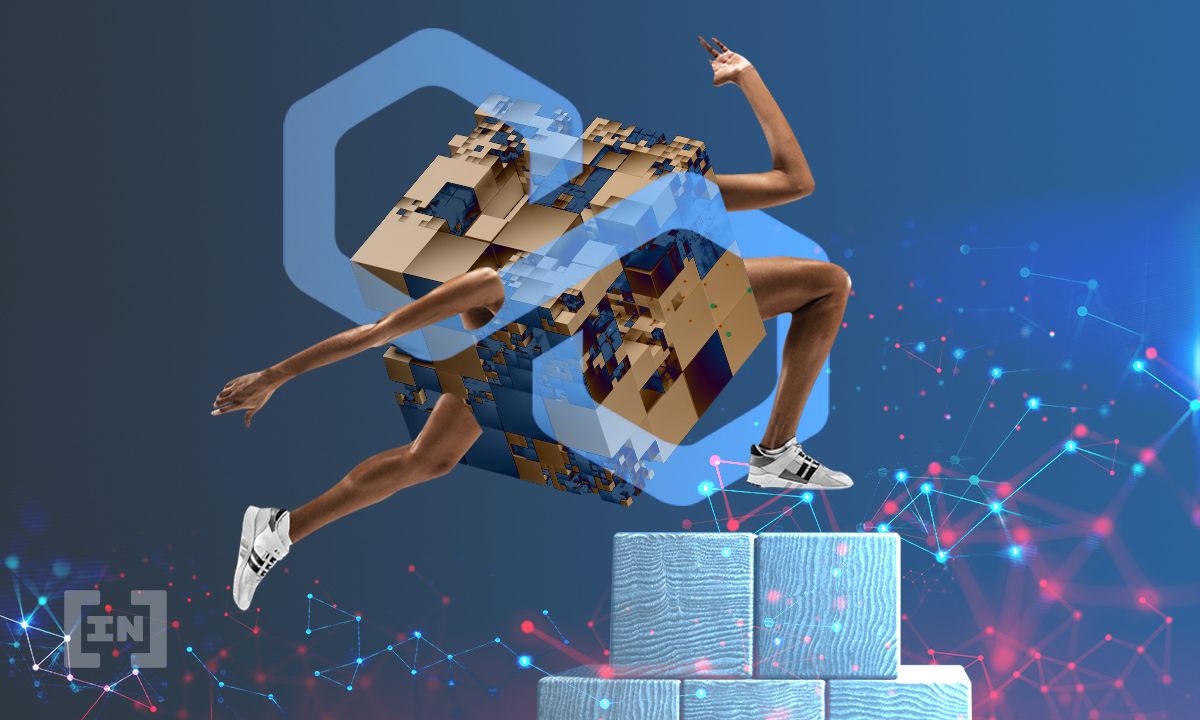 The development of DeFi and NFT initiatives on Ethereum has mostly fueled the Polygon network's growth. Additionally, public backing and financing from noteworthy investors, like billionaire Mark Cuban, have affirmed the project's development potential. Other significant Ethereum projects include Chainlink, Axie Infinity, and the Balancer automated market maker (AMM).
While high gas prices may be detrimental to consumers attempting to push transactions through the Ethereum blockchain, miners are more than eager to reap the rewards. Ethereum mining income totaled $1.99 billion in May 2021.
Why scalability is an issue
Scalability is a critical issue for the Ethereum network, which can execute 15 transactions per second. As the network's decentralized applications (DApps) and transaction volume grow, so do the gas costs. Ethereum costs surged to almost $40 per transaction earlier this year, coinciding with the start of the first bull cycle.
Now that the crypto market has entered another bull cycle, fees have risen to prohibitive levels, rendering the network unusable by the mainstream. Since the Ethereum network can only process 15 transactions per second, transaction latency and fees increase during periods of network congestion. This explains why fees of up to $50 per transaction have grown more prevalent recently.
How does Polygon scale?
Most software developers favor Ethereum and are interested in constructing DApps because of its broad and secure architecture and revolutionary technology. However, rising DApp demand and supply have congested the network, decreasing throughput — gas prices may easily reach three digits in USD equivalent, depending on how frequently you engage with the network.
Layer 2 solutions are essential to the DeFi ecosystem, enabling Ethereum to grow in terms of both throughput and security, as well as allowing developers to avoid costly gas costs. As an alternative, Polygon, an Ethereum adoption-boosting Layer-2 scaling solution, is available.
Performance, user experience, and security must all be met by DApps. Polygon accomplishes these goals through Proof-of-Stake Commit Chain and More Viable Plasma (MoreVP) L2 scaling method. Commit chains are common in Ethereum and Proof-of-Work (PoW) blockchains in general. Polygon's Commit Chain has attracted more than 80 Ethereum DApps.
Layer 2 creates a communication link between the two blockchains and transaction data from the mainnet to the parallel blockchain, where it is processed at a fraction of the cost and speed of the Ethereum mainnet. This means that the layer 2 blockchain may operate alongside the mainnet — in Polygon's instance, Ethereum — but process transactions separately, leading to faster transactions and cheaper gas costs.
Polygon Network's users pay the low fees in MATIC, its native token. Furthermore, Polygon's advanced features have made NFTs on the Polygon chain more popular in recent years.
What is Polygon?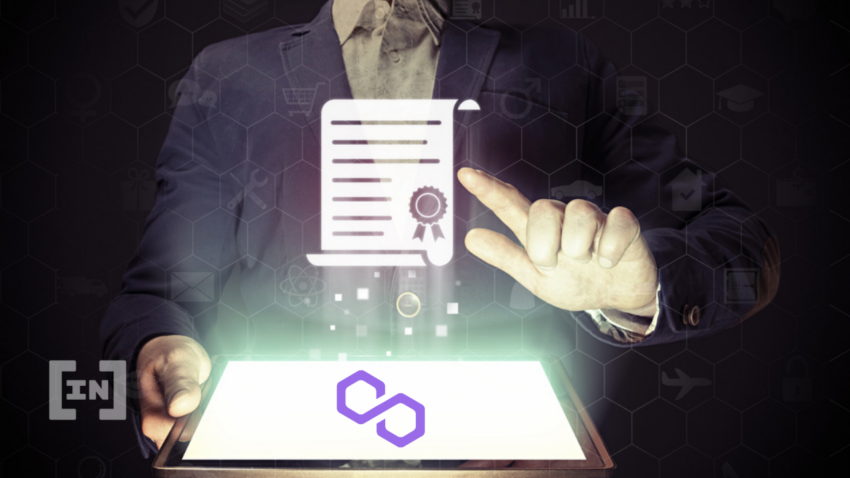 Polygon is a protocol and framework for developing and connecting Ethereum-compatible distributed ledger networks. The open-source technology enables developers to quickly construct a self-contained network or a secure side-chain that may optionally exploit the Ethereum network's security via smart contracts. Nonetheless, Polygon aims to minimize transaction costs and complexity while increasing the speed of Ethereum transactions.
A group of blockchain engineers formed polygon in 2017, including Jaynti Kanani, Sandeep Nailwal, and Anurag Arjun. Following two successful ICOs in 2017 and 2019, the team raised over $5.6 million through IEO. Later that year, they found the MATIC Network before being rebranded as the Polygon Network in 2021. The naming conventions may be perplexing, since they preserved MATIC as the token's name.
Additionally, the team was a significant contributor to the Ethereum ecosystem before launching the Polygon network. On the Ethereum protocol, the team focused on creating the Plasma MVP, the WalletConnect protocol, and the more well-known Dagger event notification engine. As previously stated, although Polygon has considerably expanded on the Matic Network's original goal, it has kept the MATIC utility coin.
MATIC is used in the Polygon ecosystem for various purposes, including network engagement via governance voting on Polygon Improvement Proposals (PIPs) and contributing to security by staking and paying gas fees. This explains three use cases for the MATIC token, which are prevalent in the industry.
Partnerships, updates, and upgrades
Ernst & Young (EY) and Polygon launched a cooperative collaboration on Sep. 14, 2021, to develop and deploy scalability and enterprise solutions for the Ethereum ecosystem. On Aug. 19, 2021, Polygon announced the formation of a Decentralized Autonomous Organization (DAO), a structure aimed at forming committees and facilitating discourse between initiatives such as Sushi, Aave, and QuickSwap, among others, to bring DeFi to the next million active users, and this is probably what we'll see throughout 2022. Polygon announced on Dec. 29, 2021, that two white hackers uncovered a significant network vulnerability that was patched on Dec. 3.
When hackers compromised Polygon, they stole 801,601 MATIC before the network update went live. Polygon gave a reward of $3.46 million to the hackers, who helped discover the issue. Then, on Oct. 20, 2021, Bitwise Asset Management announced the launch of the Bitwise Polygon Fund, a professionally managed investment vehicle that would provide access to MATIC tokens to reach Bitwise customers. Polygon might interface with many other projects and decentralized apps (DApps) in the future to resolve their scalability difficulties.
Polygon announced Plonky2 on Jan. 10, describing it as a significant milestone for zero-knowledge cryptography. It is effectively a recursive SNARK, which is cryptographic proof that one person has some detailed information without disclosing what that information is. It is x100 quicker than the current alternatives and is natively compatible with Ethereum.
How does Polygon work?
Polygon operates by constructing a network of decentralized nodes that link to Ethereum. This side-chain uses the Proof-of-Stake (POS) consensus algorithm. Secondly, it uses Plasma, a technology similar to Lightning Network (LN). PoS and Plasma allow for bi-directional communication with Ethereum, enabling Polygon and Ethereum DApps to connect smoothly. In this manner, an Ethereum user may transmit currency to a Polygon DApp, and vice versa, without worrying about network incompatibilities.
The network tries to address the issue of rapid growth in network storage demands. If connected to multiple networks, the side-chain can grow exponentially out of control. Polygon has implemented an on-chain checkpoint system to avoid this issue. The control point mechanism lets a network node keep a small number of blocks, since the previous blocks are already in their main chains.
Validators review the Ethereum main chain frequently. This approach offers a way to resolve side-chain transaction disputes using cryptographic proofs. Tokens may be transferred between MATIC without third-party risks or market liquidity constraints. Moreover, tokens leaving the Ethereum network are locked and represented as MATIC pegged tokens (1:1). When the user returns to Ethereum, the pegged tokens are burnt.
Polygon's ability to ensure security while allowing for scalability is what makes it intriguing. It already employs the PoS consensus method Ethereum 2.0 intends to reach sometime in late 2022 and also uses a Cosmos-inspired building named Heimdall. Unlike typical PoW blockchains where miners can validate transactions, Heimdall selects block producers from the network's proof-of-stake validators. This dual-consensus design provides for decentralization and scalability of the network. Internal test networks have witnessed up to 7,000 TPS on a single side-chain, dwarfing the present Ethernet mainnet speed of 14 TPS.
Who is Polygon facing competition from?
While there are other significant rivals to Polygon, Polkadot is one of the biggest competitors at the moment. Some of these rivals are Cosmos, Kusama, and Arbitrum. Polygon's primary objective is to strengthen the Ethereum network by linking it to other Ethereum-compatible blockchains and assisting in its scaling.
Polkadot's goal is to build a network of several blockchains, not simply Ethereum-compatible ones. It is an attempt to link several smaller blockchains and is distinct from Polygon in that it is a layer 1 solution, which means it operates on a separate blockchain from Ethereum. Polkadot presently supports more than a hundred distinct chains.
What is MATIC?
Available on:
*This ad promotes virtual cryptocurrency investing within the EU (by eToro Europe Ltd. and eToro UK Ltd.) & USA (by eToro USA LLC); which is highly volatile, unregulated in most EU countries, no EU protections & not supervised by the EU regulatory framework. Investments are subject to market risk, including the loss of principal. 
MATIC is an ERC-20 token, native to Polygon. Investors can use this token for staking; however, staking MATIC takes place on the Ethereum blockchain rather than the Polygon mainnet. Users may delegate their MATIC tokens to Polygon validators using MetaMask to support the Polygon's PoS consensus method. Users can also use MATIC tokens to participate in network governance through Polygon Improvement Proposals (PIP). To utilize MATIC in the Polygon ecosystem, users must pay transaction fees in MATIC. In addition, As more developers creating more DApps on Polygon, MATIC's utility keeps growing rapidly.
The coin's maximum supply is 10 billion, with 41.9% reserved for founders and projects, 22.8% reserved for investors, and 35.3% reserved for pre-mined prizes and airdrops. The current circulating supply is 7.8 billion MATIC tokens. 3.8% of the maximum supply was granted at the 2017 private sale. Fast-forward to the Apr. 2019 launchpad sale, when an additional 19% of the tokens were sold at $0.00263 per token. This transaction netted $5 million.
The rest of the tokens are distributed as follows:
Team tokens account for 16% of the total supply
Advisor tokens: 4% of the total supply
Tokens for network operations: 12% of the total supply
Tokens issued by the Foundation account for 21.86 percent of the total supply
Ecosystem tokens account for 23.33 percent of the available supply
According to the stated distribution timeline, all tokens will be issued by Dec. 2022. Apart from these tokenomics, Polygon aims to offer a diverse range of Decentralized Financial (DeFi) applications that are not part of the Ethereum ecosystem. Polygon currently supports just the Ethereum-based chain, but the platform aspires to be an interoperable layer 2 blockchain platform.
Price and price prediction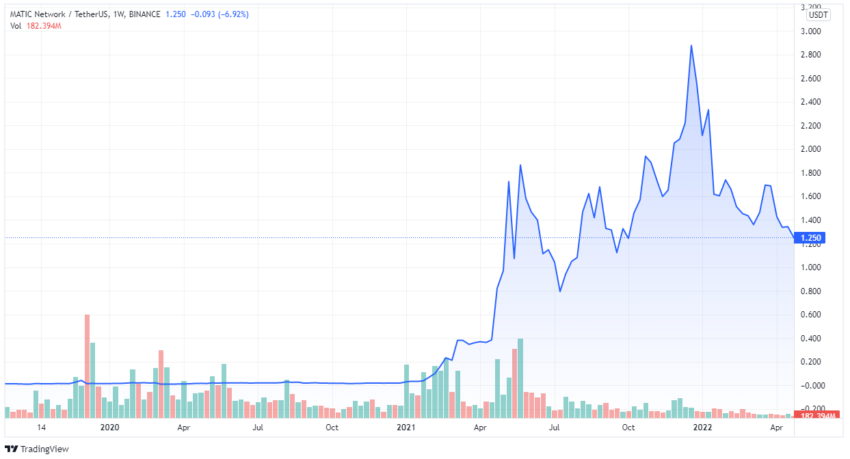 As of this writing, analysts, predicted that the MATIC token price will rise. The prediction is that the token will cost $2.439 in 2023 and rise to $6.701 by 2027 based on its research of previous price history. The prediction also states that MATIC would climb to $1.98 by the end of 2022, $2.50 by 2024, and $3.15 by the end of 2025, exceeding its all-time high set in Dec. 2021.
A price forecast may be incorrect. If you're going to rely on forecasts, do your own homework beforehand. In addition, you should never trade or invest money that you can't afford to lose.
How to stake MATIC
Polygon employs a PoS consensus process, a kind of security system that uses validators and delegators. The validator checks and adds new transactions to the blockchain. They may be granted access to a newly created MATIC tokens. Validators must dedicate 100% of their attention to the node and stake their MATIC. Delegators entrust their MATIC to trustworthy validators.
If your selected validator makes a fatal mistake, you may lose part or all of the MATIC you have staked. You may either act as a delegator or stake your MATIC token directly on the network. Staking is a low-risk investing method that generates passive income. MATIC is one of the several crypto assets available for staking.
The future of Polygon
Polygon is one of the most exciting DeFi projects currently available, with a bright future ahead of it in terms of scalability and blockchain interoperability. The team is adamant about achieving its initial goals while also developing a highly flexible ecology. As evidenced by the coin's exceptional growth rate, the investment community recognizes this reality. Polygon entails the ability to rapidly develop applications and conduct fast transactions. Ethereum's security safeguards all of this.
This combination almost appears to be a recipe for long-term sustainable growth. And with its expansive set of developer tools, advanced mechanism, and complete support for the Ethereum Virtual Machine (EVM), we could soon see an influx of projects flourishing in the Polygon ecosystem.
Frequently asked questions
Is Polygon crypto a good investment?
Is Polygon better than Ethereum?
Does Polygon (MATIC) have a limited supply?
What network does Polygon (MATIC) use?
How is Polygon different from Ethereum?
Does Polygon have gas fees?
Disclaimer
In line with the Trust Project guidelines, the educational content on this website is offered in good faith and for general information purposes only. BeInCrypto prioritizes providing high-quality information, taking the time to research and create informative content for readers. While partners may reward the company with commissions for placements in articles, these commissions do not influence the unbiased, honest, and helpful content creation process. Any action taken by the reader based on this information is strictly at their own risk.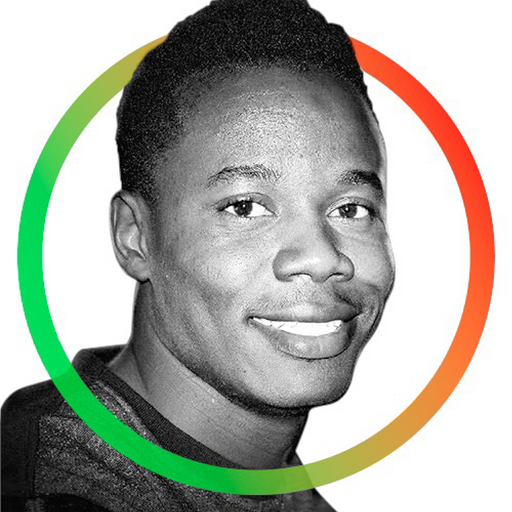 Chris Adede is a versatile professional with five years of experience in content creation, IT, and project management. He has expertise in cryptocurrencies, fintech, and...
Chris Adede is a versatile professional with five years of experience in content creation, IT, and project management. He has expertise in cryptocurrencies, fintech, and...
READ FULL BIO
Sponsored Sponsored