Since everyone is talking about the latest in non-fungible token (NFT) collections and its returns, you might be wondering how to buy an NFT and make a profit by reselling it. It's all well and good to buy just any of these unique assets. But the question of how to invest in NFTs smartly is a different matter altogether.
Luckily, there are some tricks that can reveal the best digital assets projects that use blockchain technology. We've compiled a step-by-step guide on the best tips on how to invest in NFTs.
What is an NFT?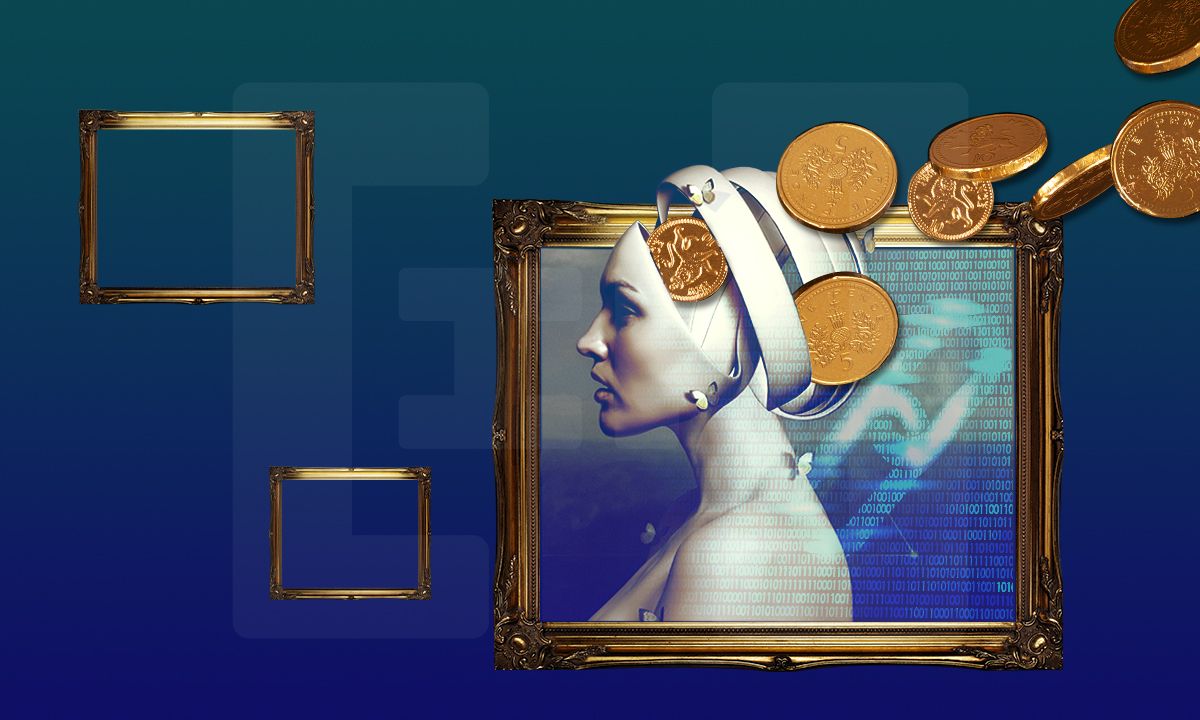 NFTs are unique assets that authenticate digital ownership of something attached to the token. It could be an image, audio, video, a domain name — there are several possibilities. The Ethereum blockchain is the most used network for creating and selling NFTs, and has some of the most popular NFTs ever made.
The NFT revolution is like a breath of fresh air for artists. They can now expose and potentially sell their art to collectors from all around the world. Artists, such as graphic designers, painters, or musicians, should all learn what is an NFT, create NFTs, and list their digital artwork on NFT marketplaces.
What do you get when you invest in an NFT?
How do NFTs differ from fungible tokens? Fungible tokens can be substituted for each other — 1 BTC is the same as another 1 unit of BTC. With NFTs, you get a digital file for your money, but that token represents your ownership of the digital asset, which cannot be substituted for another NFT.
NFTs aren't reduced to digital artwork. In fact, anything can be an NFT, such as concert tickets, music albums, in-game blockchain digital assets (e.g., Illuvium or Plant vs. Undead). Almost any real-world asset can be tokenized as a digital asset and stored in a digital wallet.
Similar to cryptocurrency, the price of an NFT reflects supply and demand. The most popular places to buy NFT are specialized platforms called NFT marketplaces, such as OpenSea, Rarible, and Mintable, among others.
If you're already a cryptocurrency investor, you'll find it easy to learn how to invest in NFTs. The general buying process is not too different from that of other kinds of crypto assets.
What makes an NFT so valuable?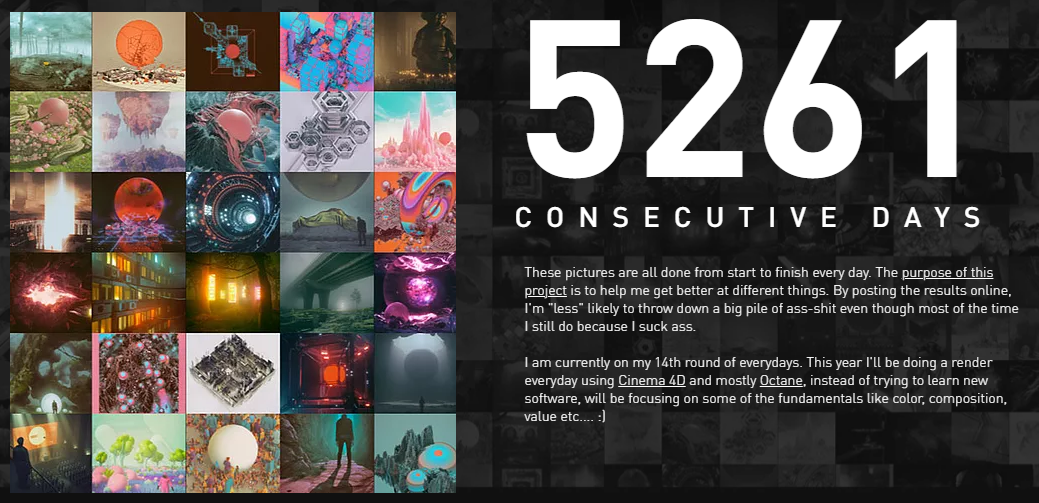 While NFTs don't have any intrinsic value, their value is not determined by the company or artist that creates them. Just like in the case of cryptocurrencies, non-fungible tokens are worth only what people will pay for them.
For instance, the hottest NFTs right now are digital art NFTs, with the most popular ones selling for millions of dollars. As of 2021, one of the most expensive NFTs was sold by Christie's arthouse for the astonishing price of $69.3 million. The artwork (Everydays: the First 5000 Days) is a digital collage by artist Mike Winkelmann (also known as Beeple) that encompasses digital works created over 13 years. This particular artwork was the result of Beeple creating a piece of art online every day for 5,000 days straight, which was collaged into one NFT. It sold on March 11, 2021, and made headlines around the world.
But not all NFTs are digital artwork. In 2019, the NBA began working on a project called NBA Top Shot in collaboration with Dapper Labs, which sells the greatest basketball moments as NFTs. Fans can purchase these short videos as NFTs trading cards. Recently, a LeBron James highlight sold for $210,000, but you can often find more common cards for less than $10.
However, not all NFTs are as valuable, and inventors should carefully research the NFT as well as the community supporting it before they make any purchase.
Why should you invest in NFTs?
If you're one of the many to just learn about NFTs, you might wonder why you should invest in them.
To be fair, this is a valid question. It took around 30 years for the World Wide Web to become what we call today the Internet. Back then, most people thought that the Internet had no real use, dismissing it as a fad. But, here we are today, with the Internet an integral part of lives.
There are a few main reasons as to why you might want to invest in NFTs:
To complete an art collection
As a status symbol
To generate profit
First, NFTs are a way to demonstrate ownership over a digital asset or a tokenized asset from the real world. Since art NFTs have become mainstream, many artists and collectors have joined the hype. They are constantly investing in NFTs to complete their NFT art collections. You can check out the many digital art collections using some of the top NFT tools. These platforms can give you more details about a collection and its popularity.
Another reason why crypto enthusiasts might want an NFT is to show off and use them as status symbols. This is the case with the most expensive NFT ever sold. Vignesh Sundaresan, a crypto investor and programmer, chose to display his $69.3 million NFT in a digital art museum within the Metapurse metaverse.
As with all investments, most people see NFTs as ways to generate profit. Most investors have found ways to flip NFTs and have generated significant earnings. However, not all these assets are the same. We'll discuss that in more detail under the next section about how to invest in NFTs.
How to invest in NFTs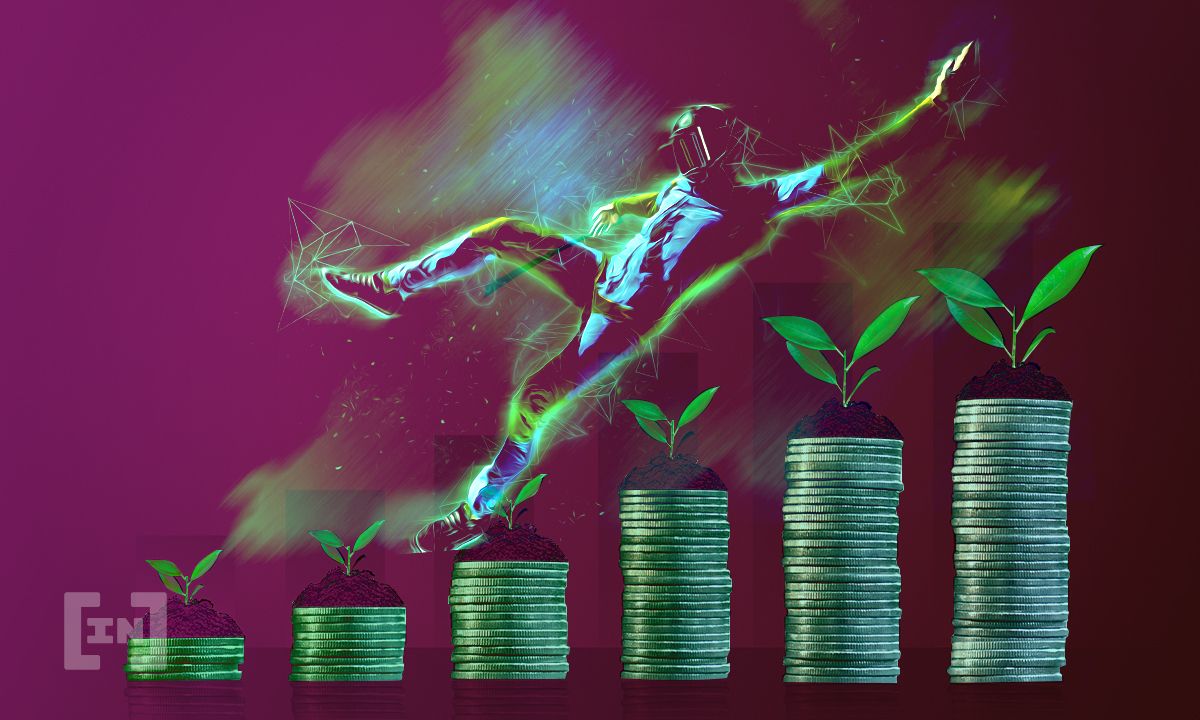 Now that you understand the basics of NFTs and how they came around, let's address the most important question: how to invest in NFTs?
Crypto and NFT investors aren't born overnight, and turning digital assets' ownership into a profitable business isn't as easy as one would think. There are many small details that one should look at when deciding to buy and sell NFTs.
NFT investments can be extremely risky due to the overall volatility of the cryptocurrency market. Another unpredictable issue is that an NFT collection can become less valuable over time due to a weak community and the general lack of liquidity in the NFT markets. There's always a risk of not being able to find a buyer for your NFTs. That would mean you will not make a profit from that NFT.
But don't worry. We'll break down all the tiny but important steps of how to invest in NFTs to maximize your chances of making a profit from your digital asset investments. Since we already have a step-by-step guide on how to buy an NFT, we will focus here on how to find worthwhile NFT projects that have the potential to generate profit.
Step 1. Find new NFT projects to invest in using popular NFT tools
While successful projects are easy to find, you might not afford one of those NFTs. That's why we recommend trying to find the next big artist and NFT collection before it blows up. While this seems like an easy task, it isn't.
This process requires lots of time and research. But if it's done right, your efforts might pay off later.
Since NFT collections have more chances of blowing up than singled-out pieces, you should find a collection that has great potential and ticks all the right boxes. When looking for projects, remember that the main goal is to buy cheap NFTs and flip for a profit later.
While most NFT tools will give you detailed information about available NFT collections, you want to focus on upcoming collections. For instance, Rarity.tools and UpcomingNFT feature the upcoming NFT collection, and these are great platforms to start your research.
Social media might also be a great channel to discover new NFTs, but using a tool will provide more info at a glance.
Rarity.tools, for instance, will show you projects that haven't yet launched. Using this platform, you can find basic details such as the blockchain on which they are built, the project's social media links, and the starting price for the NFTs.
Step 2. Check the project's community on social media
One of the most important aspects of an NFT project is the community that supports it. In simple terms, if the project has many fans, then the chances of reselling the NFTs are higher. That's why it's vital to check the project's social media channels to make sure they have a legit community.
Like most cryptocurrency projects, NFT projects have Twitter accounts and Discord channels. They use these to post news related to their project.
It's important to find projects with medium-sized Twitter communities (about 10k followers). Also, engagement is another essential aspect. Since most projects buy bot accounts to fake an online community, you'd want to make sure this is not the case with your chosen project.
Make sure the accounts that interact with them belong to real people. This might be a time-consuming task, but you will be able to spot legit accounts more easily as you check more projects.
Don't forget to check the number of supporters on the project's Discord channel, as well as the engagement level. Are there any members of the team and moderators interacting with the community? Also, are they answering questions of the community? Such details will tell you a lot more about the projects you are investigating.
Also, when it comes to social media followings, the numbers can change rapidly as a project is approaching its launching date.
That's why you shouldn't completely discard projects with a low following. Keep following them and check their socials later, closer to launch, to see if their number has gone up. If that's the case, it means that there's a hype around that certain project, and it's worth your attention.
Step 3. Check the project's website and founders
All NFT projects should have a legit website that doesn't raise any red flags such as grammar mistakes or spelling errors, lack of critical information, or just general poor design.
A good NFT project should have all the important info on their website, such as their whitepaper, the founding team members, partnerships, and other details.
The more info you have about the project, the better! We don't recommend investing in a project that chooses not to publicly display the identity of its founders. With the increasing number of scams and rug pulls, this is not a risk you want to take.
Oftentimes, more details about the founders can be found on the project's social media channels, where they can post about the project from their own social channels, where they have links to other profiles, and details about their work.
Furthermore, you want to invest in an NFT project that the developers are capable of building. If, for instance, the project is about building a game, then you would want to find out that the founders have relevant experience in building video games.
Step 4. Do you like the digital artwork of the NFT?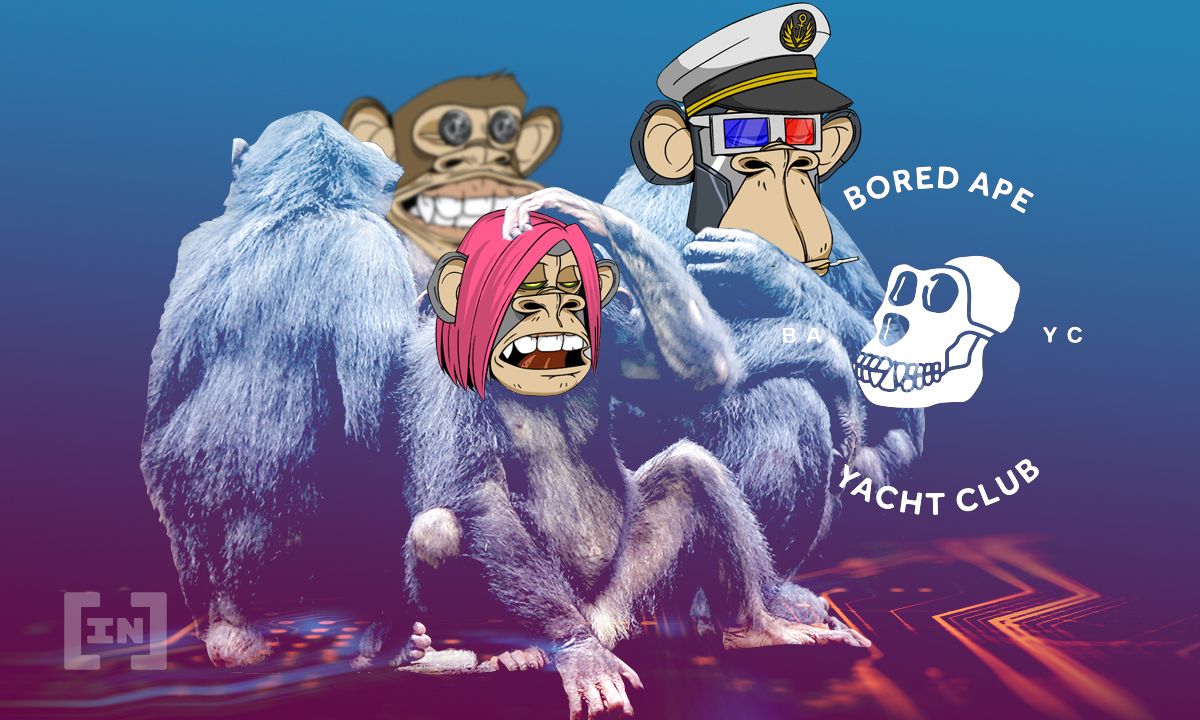 As we mentioned before, most NFT these days are digital tokens for art. If that's the case with your chosen NFTs, then you should ask yourself if you really like the art.
The ultimate goal of NFT art is to be bought by art collectors.
While this is a subjective perspective, you have to try to figure out if the art stands as a good piece of artwork and not just a copycat of another project.
You'll also have to bear in mind that you might not get lucky with this prediction about finding a worthwhile NFT. That's why you should at least like the NFT you're investing in. Because virtually anyone can create an NFT and list it on any of the NFT marketplaces.
Step 5. How is that NFT different from others?
Profitable NFT projects should be more than pretty.
Nowadays, most NFT collections are part of a blockchain game, metaverse, or other digital projects. The NFTs can be listed as digital assets within the game or have a different utility. You can find the utility of the projects by reading the project's website and whitepaper (if it has one).
If, for instance, the NFT can be utilized within a blockchain game, it is always good to know what kind of people play the game, and how large the game's community is. Moreover, games endorsed by celebrities are usually a good sign.
How to Sell NFTs
The first step in selling NFTs is to make sure that people know about them. This can be done through a variety of means, such as social media, online marketplaces, and NFT marketplaces. Share images and information about them on social media, and list them on online marketplaces that specialize in NFTs, such as: OpenSea, Rarible, or LooksRare.
Building a community of people who are interested in your NFTs can help drive sales. This can be done by interacting with potential buyers on social media, participating in online forums and groups, and hosting events or meetups. By building a community of people who are excited about your NFTs, you will be able to create buzz and generate interest in your offerings.
Pricing your NFTs is a critical step in selling them. It is important to research the prices of similar NFTs in the market and also consider your NFTs uniqueness, rarity, and the demand for your digital artworks. you can also opt for auctions to gain the best price. There are many types of auctions used to sell NFTs, such as: fixed, classic, reserve, and Dutch auctions.
In addition, if you price your NFTs too high, it may be difficult to find buyers. As a result, some sellers allow NFT "lazy minting." In order to minimize any upfront expenditures for emerging artists, lazy minting, also known as gasless minting, enables NFTs to be minted at the time of purchase (and not creation). OpenSea and Rarible are two of the most well-known markets that offer the lazy minting option.
Do your homework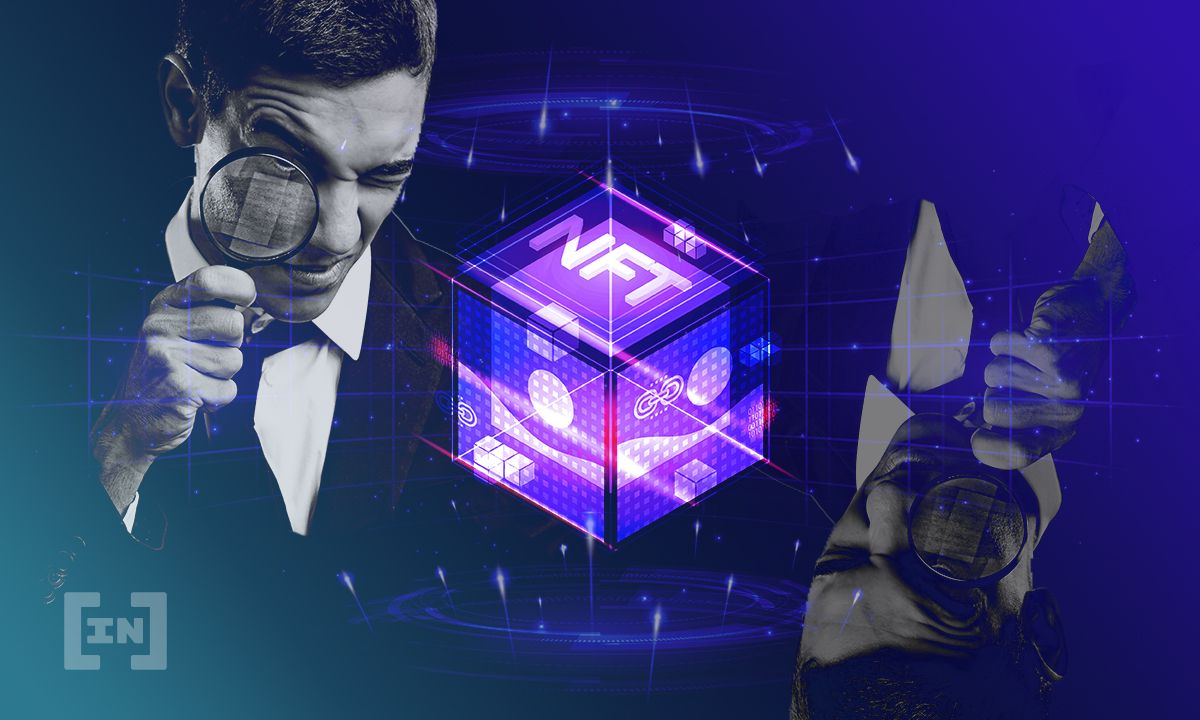 Buying an NFT is the easy part, but learning how to invest in NFTs involves a lot of research and time spent observing the community of the projects.
If you want to make a true effort to find profitable NFT projects to invest in, make sure to go through all the steps listed in this how to invest in NFTs guide.
There are many boxes that need to be checked, but in the end, you'll want to look for NFT projects that generate excitement and with an active and supportive community.
NFTs can be hard to keep up with, so why not join BeInCrypto's Discord server to ensure you're on top of everything?
< Previous In Series | NFT | Next In Series >
Frequently asked questions
Can you invest in NFTs?
Anyone can invest in NFTs as a way to collect digital art and potentially sell it for a profit. But not all NFTs are the same, and you should research these projects before investing.
How do I buy NFTs?
You can buy NFTs on marketplaces such as OpenSea and Rarible. Some blockchain games also feature NFTs and offer these on their own in-game marketplace. 
How do I start investing in NFTs?
To start investing in NFTs, you will need a crypto wallet and some cryptocurrency. Most NFTs are minted on the Ethereum blockchain, and fees will be listed in Ether (ETH). You will need to connect your wallet to any of the NFT marketplaces to buy an NFT.
How do I know which NFT to invest in?
Before investing in an NFT, you should carefully research the project that launched them, as well as the founding team, their website, social media channels, and any available information about the project. Profitable NFT collections should have an active social media following and a well-thought-out roadmap.
Disclaimer
In line with the Trust Project guidelines, the educational content on this website is offered in good faith and for general information purposes only. BeInCrypto prioritizes providing high-quality information, taking the time to research and create informative content for readers. While partners may reward the company with commissions for placements in articles, these commissions do not influence the unbiased, honest, and helpful content creation process. Any action taken by the reader based on this information is strictly at their own risk.