Any successful investor needs to have a strategy. This is also the case in the NFT space, which has been growing exponentially since 2021. The most profitable NFT investments are the result of carefully assessed NFT trading strategies.
Whether you're looking for a short-term strategy or you're trying to devise a trading strategy for a new art collection, you'll want to consider implementing some of these NFT trading strategies.
Why invest in NFTs?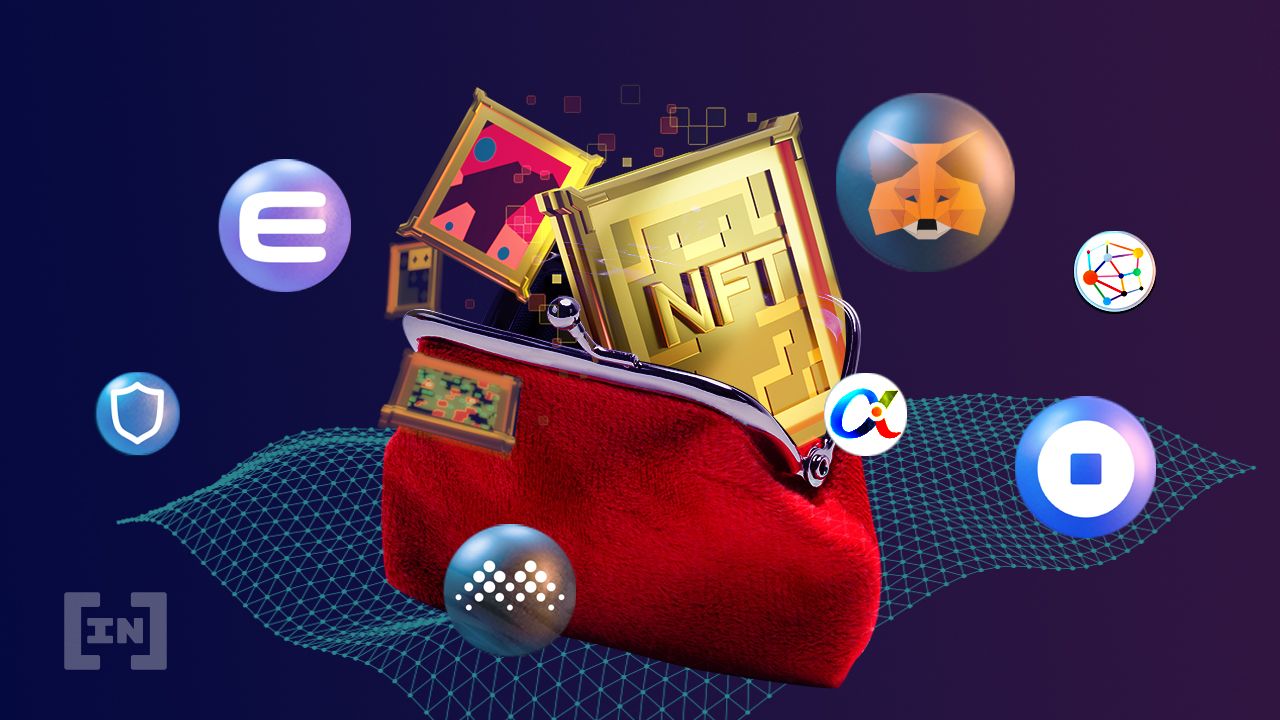 Non-fungible tokens (NFTs) were one of the most lucrative investment markets in 2021. We saw many NFTs and NFT collectibles skyrocketing in price, with online influencers bragging about their income from NFT trading.
This isn't a question about how to invest in NFTs, but rather why you should invest in NFTs. And there are a few obvious reasons as to why. Knowing this, you will also be able to easily craft some of the best NFT trading strategies.
A robust market
Although NFTs date back to 2012, they only reached a wider, public level of popularity in Mar. 2021, when Beeple sold artwork for a groundbreaking $69 million. Since then, the market has been on an uptrend. However, many cryptocurrency enthusiasts still consider NFTs a new concept.
Judging by this timeline, the NFT market is likely to exist and expand over the next decade. And as with any market, early investors will reap huge rewards in the future.
The topic of NFTs is just starting to be talked about on mainstream news outlets. It is expected that many more investors will join the space as cryptocurrencies continue to gain popularity. As more investors and digital art creators join the NFT space, the price of NFTs is expected to rise in value.
NFTs as a big profit opportunity
Many internet gurus and crypto influencers have publicly claimed to have made huge profits by buying and selling NFTs. Of course, each NFT is unique, and reaping the rewards later means that you've invested in the right NFT project from the start. We've talked about NFT investing before and the importance of researching NFT projects that have the highest chance of exploding.
NFT investors who have the right NFT trading strategy will be able to make reasonable profits over the long and short term.
NFTs promote original creators
NFT marketplaces allow content creators to tokenize digital items and eliminate the threat of copyright infringement. An NFT investment will always guarantee both the owner and the art creator that the respective work is protected.
While there have been a few complaints from artists that their work has been tokenized without their consent, however, experts believe this will soon be resolved. New features are continually being developed to improve NFT marketplaces. For instance, the most popular NFT marketplaces check if the provided digital image already exists as NFT over the internet. At the same time, NFT creators have to sign an agreement specifying that they have full rights over the provided artwork.
However, you want to make sure of the legitimacy of your chosen content creators. Verify them online, before you promote their work through an NFT investment.
What to look for before investing in NFTs?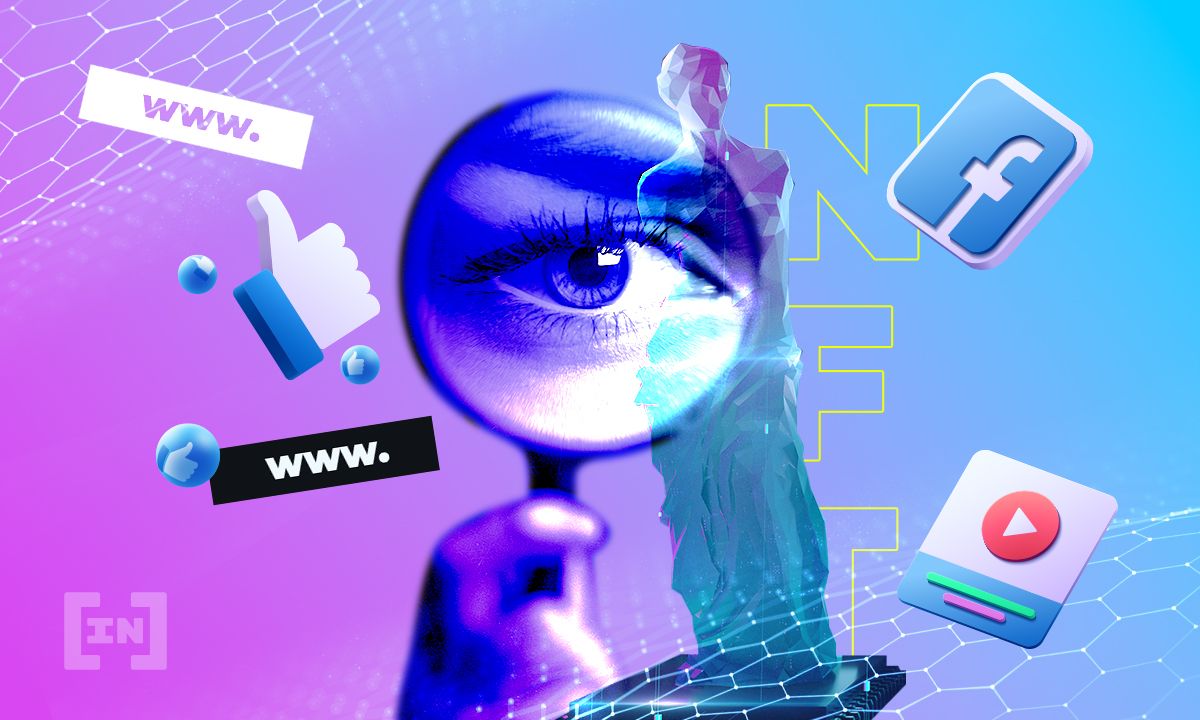 Buying and selling NFTs is easy. But to make this trade profitable, one must take some time and research the potential of future NFT projects. The moment you see an NFT project trending on Twitter might be too late to consider it a viable NFT investment, since the prices have already skyrocketed.
The more time you spend finding out more about the project and the team behind it, the more chances you get to find a profitable NFT project. Let's cover the fundamentals of the NFT project research more in-depth, by analyzing:
Market capitalization
Trading volume
The reputation of the team
The utility of the NFT
The number of unique holders
Scarcity
Market capitalization
It is essential to check the market capitalization when looking to make a new NFT investment. There are many NFT tools that will serve you just the right data to help you make the right decisions. The market cap for a specific NFT project is represented by the total number of holders multiplied by the average price of one NFT from that collection.
Since the NFT market is far less liquid than the crypto market, this can be harder to calculate. Most NFT tools will not offer it as data. However, looking for a growing market is what you want to do. High estimated market caps mean that more token owners are available. Furthermore, they may be willing to pay more to purchase the NFT collection from each other.
You can check rarity.tools (you have to scroll to get to the "All Collection" section) or icy.tools to get an estimate for the market cap for a given NFT collection. Note that newer projects may not be listed on big NFT tool platforms.
Trading volume
The trading volume is another important metric when researching NFT projects. A high or increasing trading volume for a specific NFT collection will tell you that there is an increasing demand for that collection.
However, you should pay close attention to those trades, and perhaps even check the trade history to make sure the volume wasn't artificially created. Some NFT owners use multiple wallets to trade their NFTs, hoping that the artificially created volume will attract new and oblivious investors to the NFT market.
You might find useful DappRadar and OpenSea to find the most popular projects and to check the trading volume of NFT collections.
Reputation of the team
Who is developing the NFT project? That's another important question you should ask yourself before devising any NFT trading strategies. It is critical to consider the past details of the developers involved in the project. No one wants to invest in an NFT that mysterious or questionable developers have set up.
The sad truth is that many crypto projects have been marketed to potential investors with the sole purpose of stealing their money. And the same goes with NFTs. There are developers out there that might try to scam you. But you will do your research and won't fall for their trap, right?
Utility of the NFT
NFTs have real use as they can connect the digital and physical worlds. They bridge these two worlds and can be used as in-game assets, for example.
Ultimately, any digital asset must have utility. Without it, it has no purpose and will be in low demand. An asset with utility may become more valuable over time, depending on popularity and other factors.
Going by recent projects, gaming NFTs hold the greatest utility. It's expected that their value will grow as new players join the gaming community. But the utility is something that the project developers might build down the line. That's why it's important to research the project's future plans and even the roadmap if there is one.
The real-world utility is another factor worth considering. NFTs can be exchanged for real-world prizes, while others grant access to events. For instance, some musicians offer physical merchandise to their NFT holders.
Another space that seems to be growing is the integration between DeFi and NFTs. There are more ways to earn a passive income from NFTs, and some might be eligible as collateral for secured loans. In that case, NFTs become inaccessible if the borrower does not repay the loan and pay the agreed-upon amount of interest. The NFT is returned to the borrower once the debt has been repaid.
Let's not forget that some platforms offer NFT staking. This is a feature that is rapidly gaining popularity on specialized platforms. Users can stake the native NFT for a project to earn in-game coins, which can be used to redeem premium content or crypto rewards.
The number of unique holders
The number of unique holders is another way to measure an NFT's value and its potential to bring future earnings. This indicator can be used to determine the size of the community that supports that NFT project.
The community is one of the most important factors when looking for a profitable NFT investment. The greater the community, the more word of mouth. This helps market the project to potential buyers. A great community can exponentially boost the marketing efforts of the project.
If the project is big enough, you can find it on rarity.tool, where you'll also see the number of holders.
NFT scarcity
Of course, all NFTs are unique items, NFT collections feature a set number of items that vary when it comes to attributes. Although there may be many items in a collection of different items, rarer items are more valuable than others. They are usually more expensive than any other item in the collection.
If an NFT collection becomes popular, then the rare NFTs will have a higher chance of selling fast and at a higher price. Most NFT investors use rarity.tool to determine the scarcity of a given NFT. All things being equal, and if you have no preference for aesthetics or value in NFTs, those with higher rarity scores will be more valuable than those that are lower.
This information allows NFT collectors to more easily value and compare the relative values of individual NFTs.
Rarity is a rating system that gives each NFT a Rarity Score. The Rarity Scores for all NFT traits are added together to give an overall rating.
Top 7 NFT trading strategies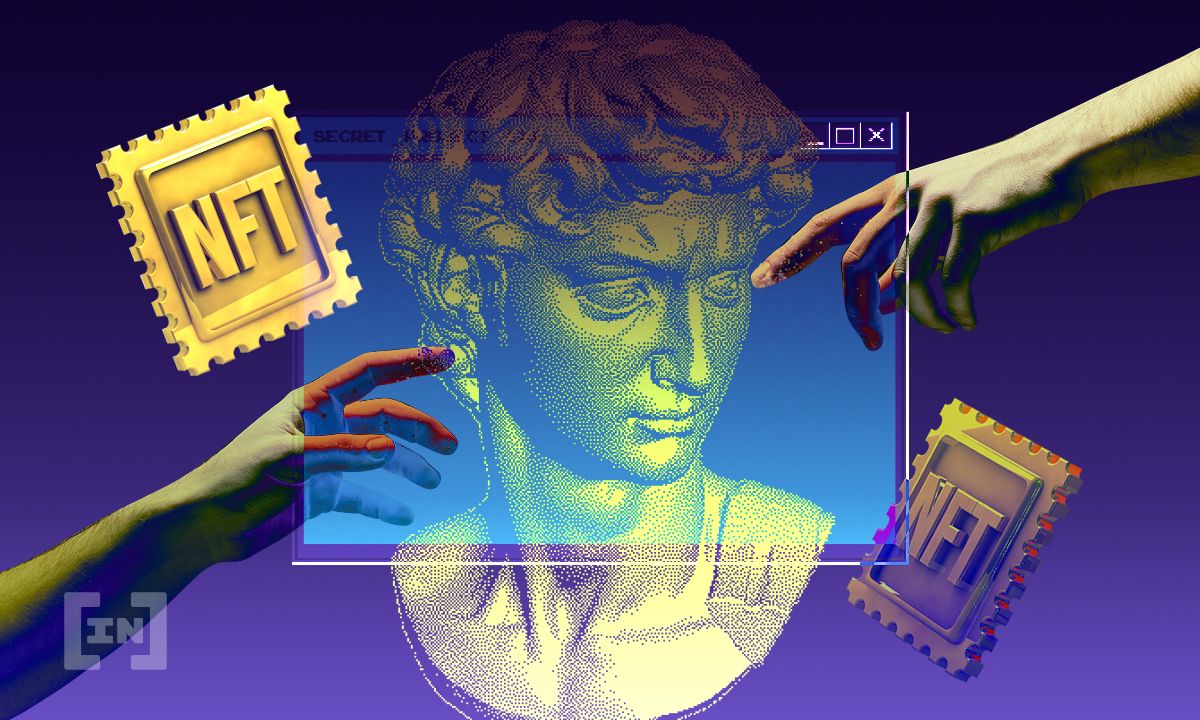 NFT collectibles are now considered a profitable venture because of their high value. It is important to create a trading strategy that will help you make huge profits before investing in them.
With all the fundamentals in mind, it's time to think about NFT trading strategies. Regardless of whether you are looking for a short-term flip or a long-term NFT investment, you have to carefully plan your NFT purchases.
We've researched some of the most useful NFT trading strategies and put them in this guide to help you improve your trading skills, whether you are a novice investor or an experienced trader.
Trading any commodity or asset should always result in a profit. But when the trader does not use the correct trading strategies, it could reduce the potential profits.
An effective NFT trading strategy should help you assess past and new trades, keep you focused on the market, and ultimately guide you to make the best NFT investments.
1. Buy the floor
As the NFT market continues to gain popularity, there is a good chance they will remain in existence for many more years. That's why new investors should consider purchasing NFTs at the floor price.
You'll probably ask what the floor price is and how you buy the floor?
The NFT market floor prices are the lowest price for a non-fungible token. You can sort the NFT items from a specific collection by price to get the cheapest NFT listed for sale, and that would be the floor price. However, not all cheap NFTs guarantee a positive return. That's why you should always pick an NFT project based on your interests. To guarantee you'll get the best price for an NFT collectible, the best thing you could do is to follow the project before it is launched. We've mentioned how to find affordable NFTs at floor price in a previous guide.
Remember that it's always a good NFT trading strategy to buy it at the floor price because if the token becomes popular, you will make a nice profit from selling it.
Simply put, purchasing the floors will allow you to secure a seat on the token's journey towards higher growth.
2. Search for Google Trends
No matter how new you may be in the NFT market, you can quickly determine if a particular NFT market is still hot by looking at the current Google trend. This will look more like marketing research. But that's because that's exactly what it is. And how else is more entitled to ask what are people interested in, if not the search engine that everyone uses to surf?
Google Trends is a fantastic free tool that offers great insights into the public's opinion on a topic or keyword. Searches for the word are rated in a range from 0 to 100. A high rating indicates that people are interested in NFT collectibles. It also indirectly signals that it is a good time to buy.
You will have to be careful if the search volume for NFT-related keywords drops. This means that fewer people are interested in the market.
However, you need to be aware that trends can quickly gain or lose popularity, which applies to NFT projects as well. Traders are attracted to hyped projects, but they can quickly leave when trading volume falls.
For better results, try to observe and correlate market trends with the project's trading volume. It is also important to monitor the number of traders, as a project that has a lot of traders is more likely to be healthy than one with only a few traders.
3. Buy NFTs collectibles with few sellers
Making a profit from any NFT investment implies that you will successfully sell that NFT for a higher price than the price you pay to buy it. Obviously, it will be more difficult to sell an NFT that doesn't have a large community supporting the project and is willing to buy it.
Your NFT trading strategies should always depend on how many sellers there are for that NFT collection. If you want to sell, you need to have a high enough trading volume to make a sale. With more sellers, the difficulty in maintaining competitive prices increases. That's because there are more people who will lower their prices than you.
When you are looking at sellers for an NFT, look at how they act. If the prices listed are spaced from one another, it means that the sellers have enough patience to wait for the right buyer for them. They will probably not react if you offer a lower price.
However, if there are many prices that are close together, it is a sign that the sellers are impatient and want to undercut. Selling NFTs is about a battle for buyers' money. You will be more successful selling NFTs with patient sellers.
The market trends and how sellers behave will significantly impact how they act. Note that this NFT trading strategy trend can change over time. This strategy is best used when you are comparing similar NFTs collections.
4. Value strategy
The NFT value strategy focuses on purchasing high-value NFTs. It is worth mentioning that this might not be the best trading strategy for you if you're just starting out and your budget doesn't allow it.
You'll need to use online NFT tools, such as rarity.tool to find valuable NFTs. It is one of the most popular tools that compare different NFT projects by their rarity.
For instance, CryptoPunks is one of the NFT collections that sells for high prices because it is considered to be an NFT collection with unique features.
Rare NFT collectibles have a greater chance of increasing in value over time because their demand will always exceed the supply.
5. Buy the ceiling
If you're ready to invest big bucks in the NFT market, then you should consider buying the ceiling as your NFT trading strategy.
The ceiling, or top, is a great option if you have the money to invest in NFTs, as these assets are rare and highly sought-after. This means that ceiling NFTs may go up in price if there is more demand for the project. These items are also popular in the marketplace, where people can sort by the highest to the lowest price. They may be promoted in different places as the best example of the project's NFTs.
The downside to this particular NFT trading strategy is that there are fewer people who have enough money to purchase the NFT. This makes it difficult to find someone willing to sell at a fair price. Ceiling traders could suffer huge losses if the project loses popularity. For those with large bankrolls, this is a high-risk, high-reward play.
6. Look for underpriced NFTs
The dream of any newbie NFT investor is to find an underpriced NFT on a marketplace. This strategy doesn't rely on a rising market trend and can work even when there is little demand for a certain NFT collection.
To use this NFT trading strategy to make a profit, you will have to find NFTs that are selling now for a lower price than they were bought for.
For instance, you might find five copies of the same NFT listed for $300. At the same time, the rest of the collection is listed for over $600. While this looks like a great deal, you might want to take a look at the cheaper NFTs in this collection. Don't exclude the possibility that those NFTs were bought for only $50 each. That makes their current listing of $300 more expensive than it should be. The takeaway is to not judge the value of one NFT based on their current listing price.
Market prices are important to consider, but this is not the only thing you should take into account. If the market overall for a project has improved, you can presume that the NFT value is now higher.
7. Market for an NFT project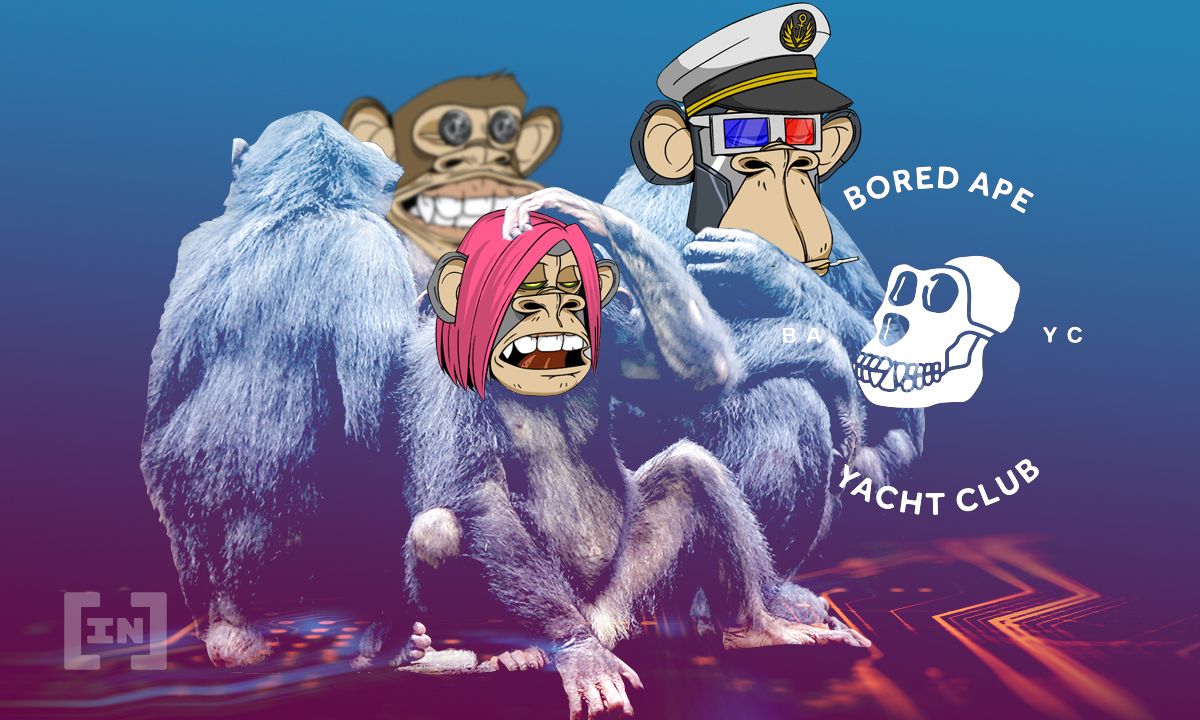 This is probably the most important aspect of NFT investments and one important pillar for your NFT trading strategies. You should always ask yourself if there is a market for that NFT project you want to invest in.
If the community is small and the plans for a marketing campaign are nonexistent, then you shouldn't put too many eggs in that basket. Probably, the safest bet would be to avoid altogether.
The NFT marketplaces are flooded with new projects each day. But successful NFT investors are those who can filter through all those projects and find the ones that have a purpose. Try to find NFT projects that have a utility and, most importantly, a supportive community. Aim to discover communities that are large enough to have future buyers for your NFTs.
Ultimately, you might even want to get involved and market those NFTs to give it a notch and help boost its selling value. Get involved in the community. Find the pain points of the project and offer to lend a hand to make everything smoother for the new potential buyers and art collectors.
Is it worth investing in NFTs?
Yes, NFTs are worth investing in as they are the most suited after digital investments in 2022. Undoubtedly, the NFT market will continue to rise in 2022. There are more projects that are popping up, and they provide more features than previous NFT projects.
However, to truly understand the current trends, you will have to get involved in the NFT community. The community will answer what exactly is needed to increase the demand for a certain NFT. That's one of the main steps you will have to take if you want to make a profit by using these NFT trading strategies.
What NFT trading strategies are you using?
There is no golden NFT trading strategy to guarantee massive returns, but each investor has to examine and adopt a trading strategy suitable to the available funds.
At the same time, it's important to set realistic expectations and don't get disappointed when an NFT project doesn't sell for the expected price. These projects rely heavily on market trends and marketing campaigns. Regardless of the chosen NFT trading strategies, you should always factor in the current state of the market.
NFTs can be hard to keep up with, so why not join BeInCrypto's Discord server to ensure you're on top of everything?
Frequently asked questions
Can you make money from NFTs?
Are NFTs a good investment?
What are the best NFT platforms?
What can I do with an NFT?
Disclaimer
In line with the Trust Project guidelines, the educational content on this website is offered in good faith and for general information purposes only. BeInCrypto prioritizes providing high-quality information, taking the time to research and create informative content for readers. While partners may reward the company with commissions for placements in articles, these commissions do not influence the unbiased, honest, and helpful content creation process. Any action taken by the reader based on this information is strictly at their own risk.