Buying NFTs is easy if you have enough funds to splurge on the most popular collections. But finding cheap NFT projects that have the potential to blow up is where the real money is. It might take a few trials and result in some duds. But if you follow this checklist about how to find and buy affordable NFTs, the chances improve greatly of turning cheap ones into a profit.
Before we head into the specifics of buying affordable NFTs, let's take a look at some basic info on the space and how it has evolved.
The NFT explosion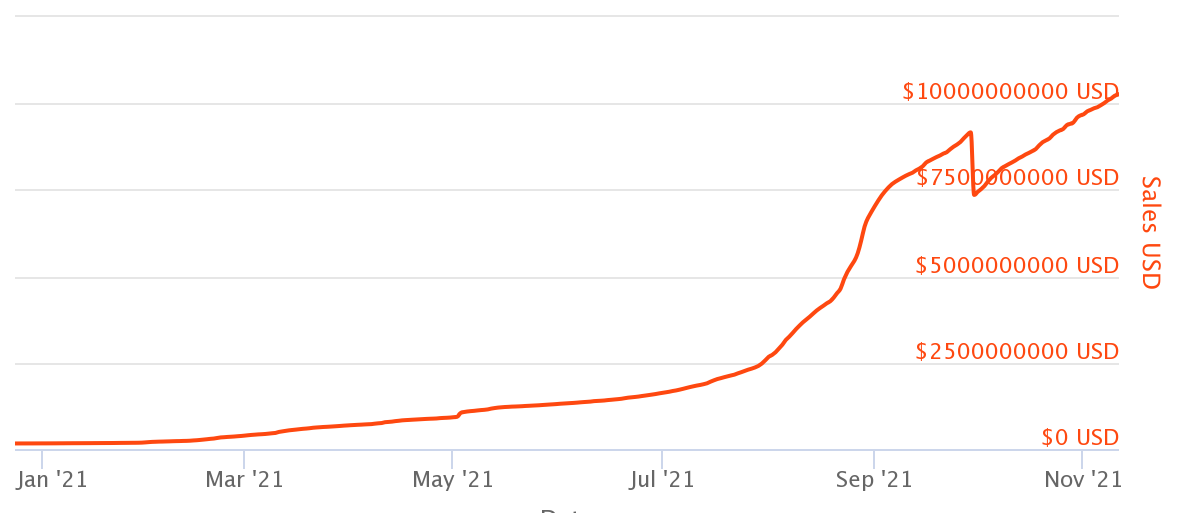 The NFT market has seen big money over the past few years. The gaming, art, and financial markets together resulted in big money, as 2020 had a cumulative volume for the NFT market of around $46 million. By the end of 2021 when it saw an astonishing volume of $41 billion for all global trading. As time passes, it's becoming more evident that both brands and individuals will spend even more in 2022.
While some NFTs can be purchased for pennies, others have been sold for millions of dollars. A Beeple artwork sold for $69 million at an auction, making it the most expensive NFT.
Another Beeple NFT product sold for close to $30 million. Jack Dorsey also auctioned his first tweet for nearly $3 million.
Am I too late to the NFT boom?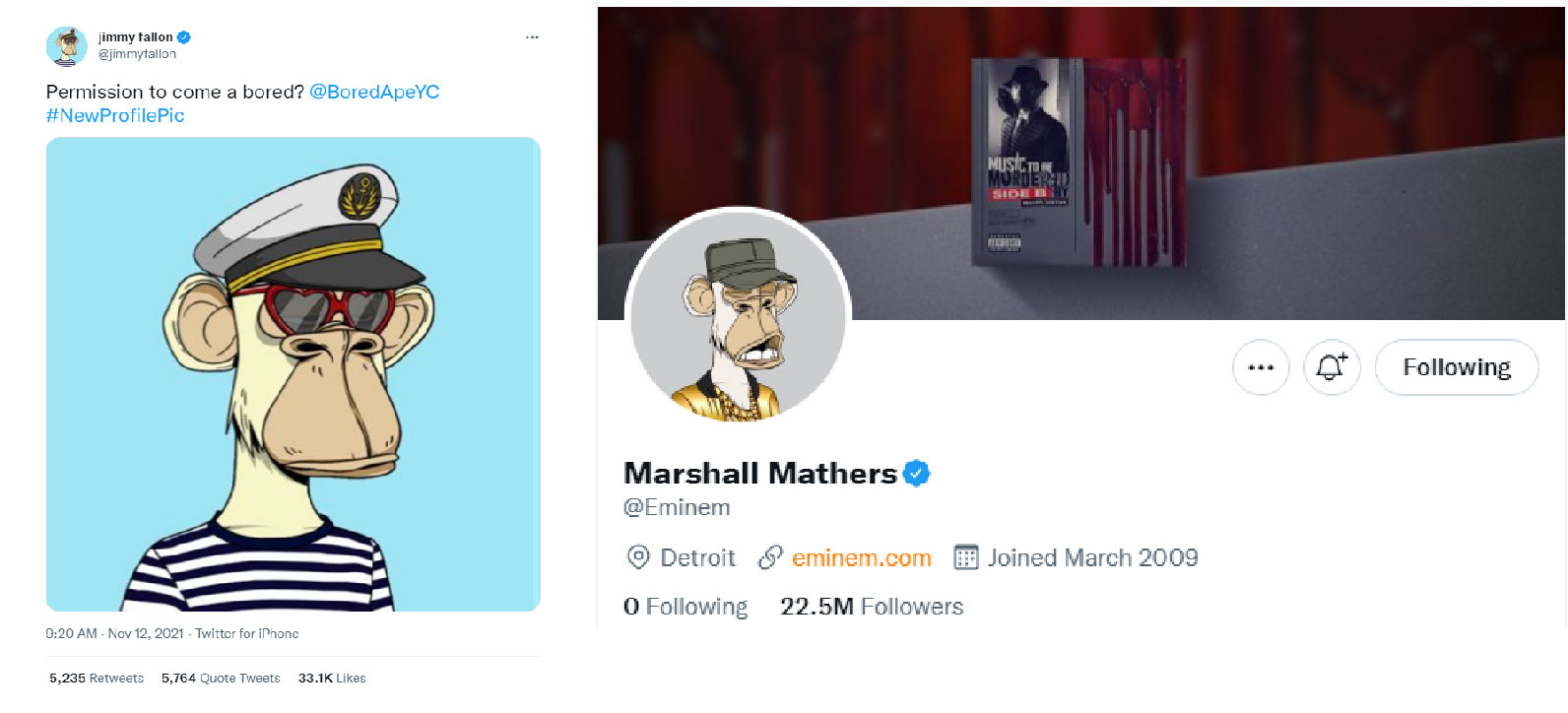 Although it might seem like you've missed the NFT boom, you're not too late. You could turn your attention to cheap NFT projects that have the potential to explode if you missed out initially.
In recent months, certain NFT investments have outperformed cryptocurrencies such as Bitcoin or Ethereum. Celebrities such as Jay-Z, Jimmy Fallon, and Eminem have purchased NFTs and posted them on Twitter, increasing demand for tokenized art in limited editions.
But how much are people willing to pay to get digital ownership signatures over art on a blockchain? And how do you find the affordable and cheap NFTs that will bring you the profits that others are bragging about?
There are ways, and you need to carefully research your future investors. You'll probably need to familiarize yourself with NFT tools that most NFT traders use and to understand how the market works. For instance, it might be a good idea to take a look at DappRadar's data and observe how many traders work with each popular NFT collection. You'll soon notice that the market isn't as liquid as the crypto market, and your profits depend on first finding the cheap NFT project. You can also join the market as an NFT artist, as the most popular NFT marketplaces offer creators the option to create NFTs for free from their digital art. Creators can upload their digital artwork as free listings and there is no upfront payment.
What are blue-chip NFTs?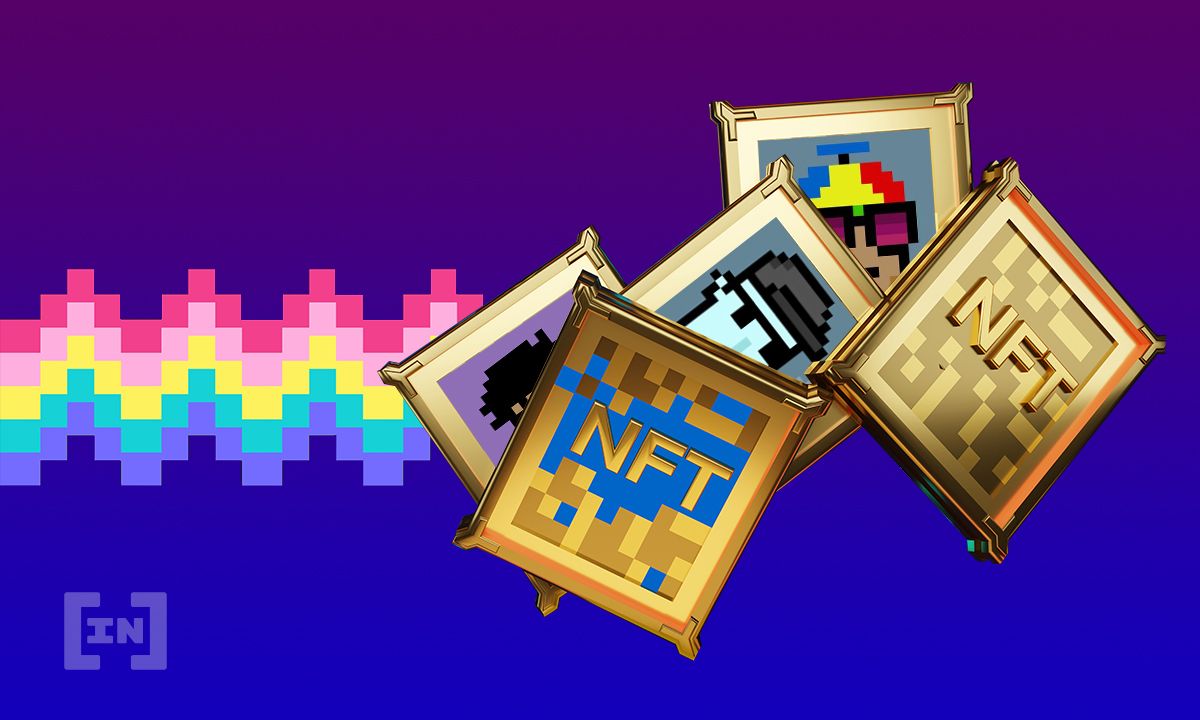 Similar to the blue-chip cryptos today, blue-chip NFTs are (obviously) very expensive, and we don't recommend purchasing them. Of course, you can, if you have the money.
Here are some examples of NFT collections that pertain to the blue-chip NFT bucket on the Ethereum blockchain.
This original and iconic NFT collection of 10,000 items launched in 2017, becoming one of the most expensive collections on any NFT marketplace. Anyone who has one will proudly display it on their social media. Prices start at 80 ETH (~$121,000) if you're lucky to find one on sale.
Designed similar to CryptoPunks, the Bored Ape Yach Club NFT collection has more add-ons and provides additional perks to the owners. The project has a roadmap, and each NFT serves as a membership ticket to their community. Prices are around 86 ETH (~$130,000), but you might get lucky and pay less if you win auctions on the market.
Art Blocks is an NFT marketplace that features limited-edition digital art by well-known artists. The platform is most known for its Curated collection. You can invest in almost any Curated Art Block, but the Chromie Squiggle is one of the most popular choices, and prices start at around 11 ETH (~$16,000).
How to find NFTs before they blow up
We're all thrilled to see successful NFT collections, but if you want to make a profit, you'll want to find an affordable NFT that is about to blow up.
Before you start spending money on NFT collectibles, you need to understand what are the key aspects to look at to increase your chances of investing in an NFT collection that might be profitable.
None of the steps and advice you'll find online will guarantee that you will find NFTs that will be expensive in the future, but these steps seem to have worked for most and hopefully will have you find those cheap NFTs.
Step 1. Find new NFT projects before they get released
NFTs are usually affordable when they are newly released and minted on the blockchain. That's why it is important to find them before they go live, and learn everything there is to know about them.
Finding affordable NFTs will take some time, and we recommend that you use some of the NFT tools that most successful NFT investors use, including rarity.tools and UpcomingNFT. You can also find new projects on social media, but it will probably take more time.
Rarity.tools will, for example, show you projects that have not yet been launched. This platform highlights the basics of the project, such as the blockchain used, their social media links, and the floor price for NFTs.
When looking at all of these, remember that your goal is to buy low and sell high. And considering the recent most successful NFTs, entire collections tend to be more successful than single releases.
What to keep an eye on when looking for new NFT projects? Try to answer these questions and focus on the projects that have the highest chances of being flipped for 10x or more.
Is the project unique?
Does the project have social media links?
Do they have a website?
What is the floor price of one item from the NFT collection?
How many items are in the collection?
Step 2. Check social media
Community is everything in the crypto and NFT world. You want to ensure that the project you're about to invest in has an active social media following and an eager community. Even affordable NFTs should have an active social media account.
Most projects have Twitter and Discord, and that's a great place to start your research. A project with only a few followers is not a great one to invest in because this means it will be harder to find a buyer for your NFT.
Be aware of scammers who are buying social media followers, as this happens all the time. You want to make sure those numbers represent real people, and you will have to manually check some of their posts and profiles to verify if that's the case. It might take some time, but it will be worth it if you find that cheap NFT project that's about to blow up.
You should also check their Discord server. Join in and check out the general chat and ensure there is an active community on there. They should have announcements, reactions to their announcements, a big community (the total number of people on Discord), and have moderators or even founders on the chat. An active community that surpasses the number of items in the collections translated to a higher demand for that NFT collection.
Step 3. Check the project's website
Every crypto project should have a legitimate website free from grammatical errors and spelling mistakes. A bad website should be easy to spot and a clear sign to stay away from them.
A website for a good NFT project should contain all of the necessary information that any new investors should know, including a roadmap, their whitepaper, founding team members, partnerships, links to social media channels, and everything else about their project. Some projects even develop their own crypto. If that's the case, you should also find that on the website.
Although crypto is all about privacy, the majority of reputable projects have established team members that potential investors can reach out to. Make sure the founders are legitimate people and that they have been involved in similar projects before.
We do not recommend investing in projects that refuse to publicly reveal the identities of their founders. This is a risk that you shouldn't take, given the growing number of online scams on the internet.
You can often find more information about the founders on the project's social channels. They will probably use their personal accounts to post about the project, and if you find them, you can find out more about the individuals behind the project.
Step 4. Make sure you actually like the NFT 
If you don't like the project you're about to invest in, there's a chance that there aren't a lot of buyers. That means that you may end up stuck with that piece of the collection.
Another point is the artwork: Is it good? This is subjective, but you need to determine if the artwork is original and good.
You have to bear in mind that your first attempt to find cheap NFTs might not be successful. That's why you want to make sure you get stuck with an NFT that you at least like, and you are not buying it with the bare hope of making a profit from secondary sales.
You want to ensure that the art is high quality and that it has a unique element that makes it stand out from others.
In the end, collection is the true purpose of NFTs, as they're called NFT collectibles.
Do due diligence when looking for cheap NFT projects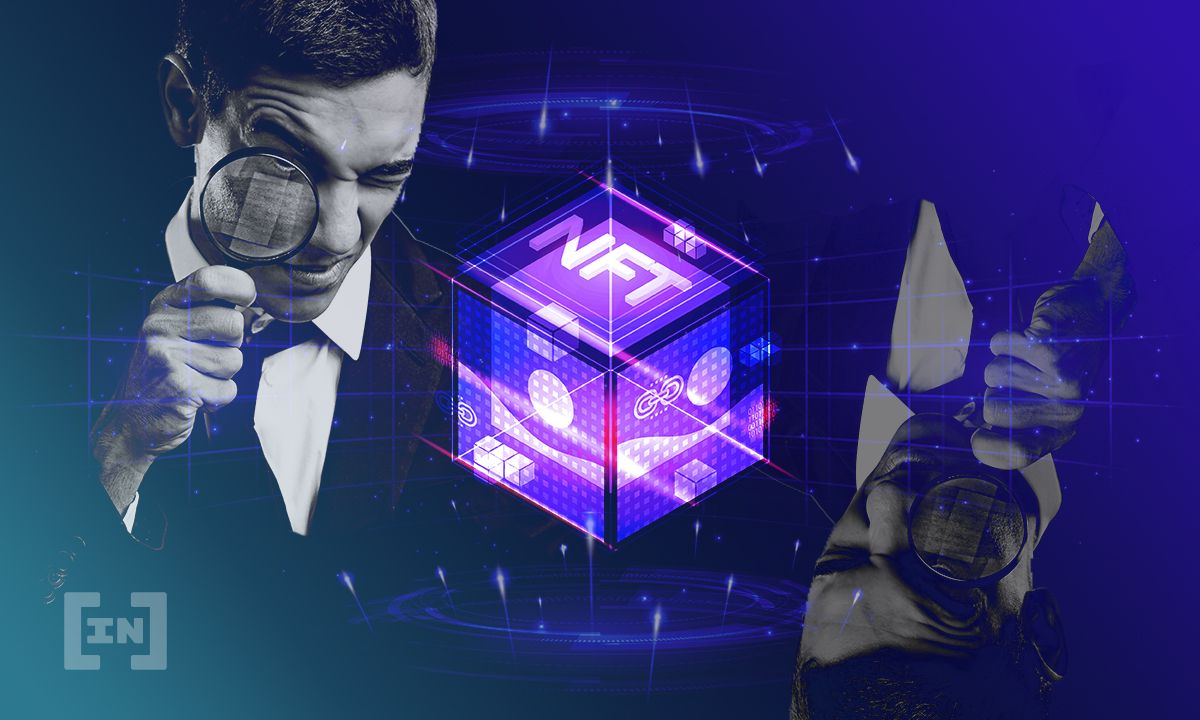 You have to bear in mind that a cheap NFT doesn't necessarily mean that you will make a fortune by flipping them. Without meeting all the criteria, the NFT serves as nothing more than just another pretty digital artwork.
Most NFT collections today are part of a digital game, metaverse, or other virtual worlds and digital projects. They can either be listed within the game as digital assets or have another utility. It is important to find out how many people are playing the game and how big the NFT community is, to determine if the NFT can be used within a blockchain-based game. Sometimes celebrities also endorse some projects, making those worth checking out.
While buying an NFT is easy, finding cheap NFT projects require a lot more time researching the project and the community behind it. And the most successful projects always have active communities behind them.
NFTs can be hard to keep up with, so why not join BeInCrypto's Discord server to ensure you're on top of everything?
< Previous In Series | NFTs | Next In Series >
Frequently asked questions
Where can I get cheap NFTs?
Where is the best place to buy NFTs?
Disclaimer
In line with the Trust Project guidelines, the educational content on this website is offered in good faith and for general information purposes only. BeInCrypto prioritizes providing high-quality information, taking the time to research and create informative content for readers. While partners may reward the company with commissions for placements in articles, these commissions do not influence the unbiased, honest, and helpful content creation process. Any action taken by the reader based on this information is strictly at their own risk.