Is it possible to receive free cryptocurrency from crypto and NFT airdrops?
Yes, cryptocurrency users can easily become eligible for crypto airdrops. Some blockchain projects tend to release their native token, usually used for governance, through airdrop — and the first ones to get it are the early adopters of the project.
Find out how to claim airdrops, how to receive an airdrop, and the top potential airdrops for 2022.
What is a crypto airdrop?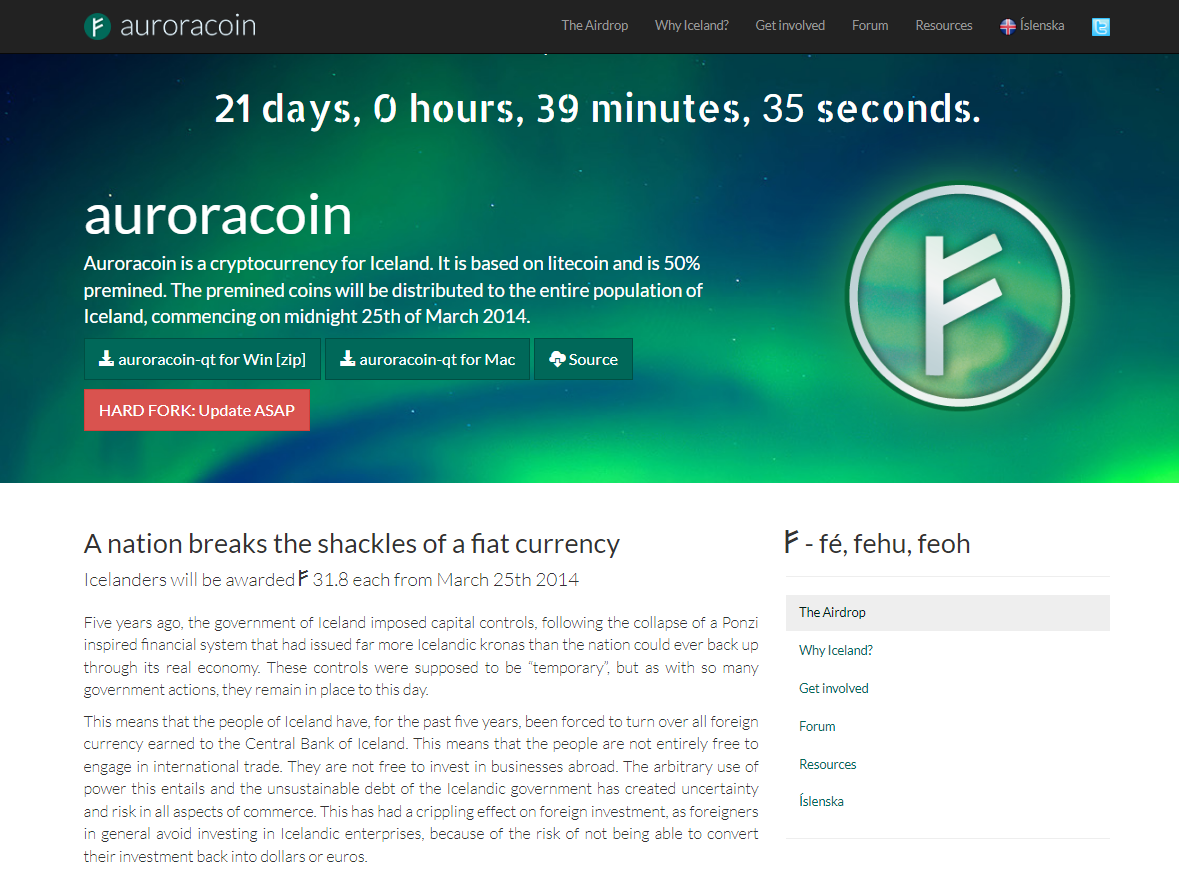 A crypto airdrop is a marketing tactic where developers of a specific blockchain project send free tokens to users. New projects use this strategy to promote themselves prior to the official launching date.
Startups use both crypto airdrops and NFT airdrops to create buzz. It also increases awareness about their non-fungible token (NFT) collection or cryptocurrency. Airdrops can also boost the price of a token if there is a lot of publicity.
The first-ever crypto airdrop is considered to be Auroracoin cryptocurrency created by Iceland. It was designed to be the national digital currency. All those who signed up received the crypto airdrop of 31.80 Auroracoins (AUR) for free. However, the price of AUR plummeted after the airdrop, and the project was abandoned.
One example of an easy and very successful airdrop is the Ontology (ONT) airdrop, which took place in January 2018. Everyone who signed up for the Ontology's newsletter received 1000 ONT tokens, which were worth nothing at that time. However, by March 2018, one ONT token was worth around $11. This means that anyone who participated in the airdrop could have sold the tokens and made a profit of $11,000. That's not that bad in exchange for your email, right?
What are the different types of airdrops?
There are four types of cryptocurrency airdrops:
Standard Airdrops: These are known as the "general admissions" airdrops. You can apply by simply completing the required information or completing promotional tasks, and providing your crypto wallet address to receive the airdrop.
Exclusive Airdrops: This is a "VIP" airdrop. This stream is usually reserved for those who are loyal to a blockchain project and receive handsome rewards.
Bounty airdrops: Similar to standard airdrops, participants are required to do more promotion work, usually on Facebook or Twitter, to spread the word about the project.
Holder Airdrops: Participants must have an existing cryptocurrency like ETH or BTC in order to receive an airdropped item.
Why do airdrops take place?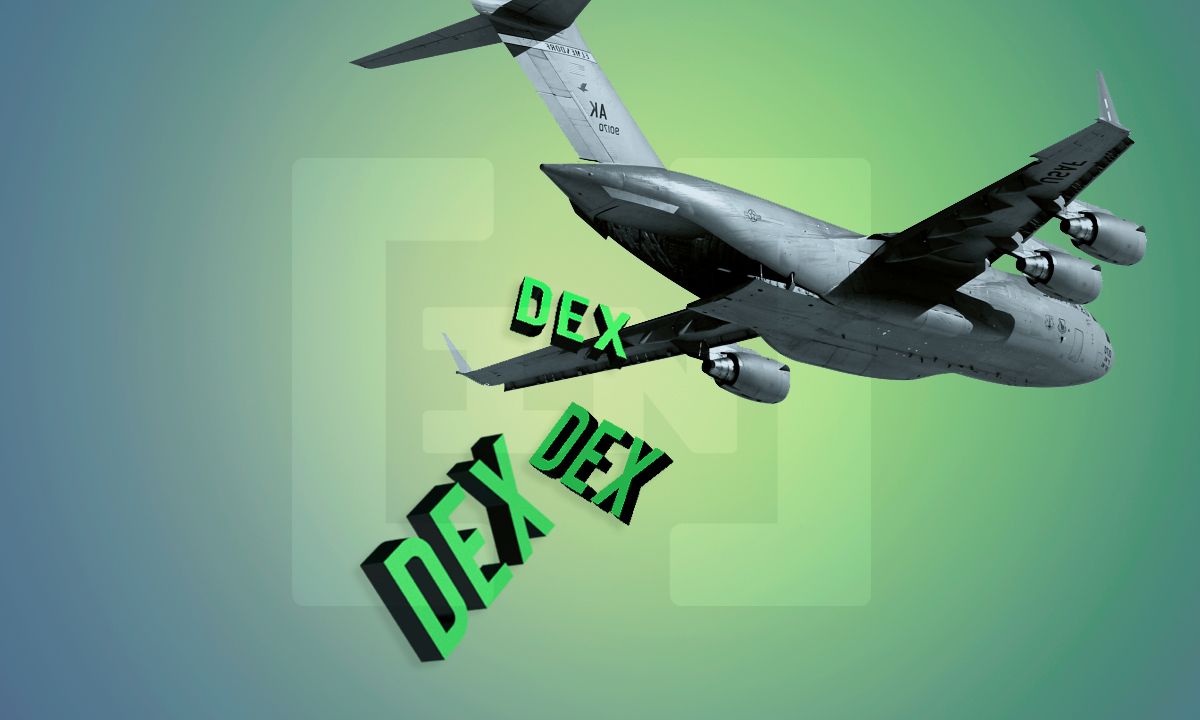 How do crypto and NFT airdrops work? While each project might have its own rules and conditions, it will involve some sort of usage of the project's service.
Projects that have not been launched yet, often ask their supporters to follow their social media channels to help them draw attention to their brand. Usually, crypto airdrops consist of giving away the project's governance token, which gives holders the right to vote on future developments of the project.
The value of airdrops varies, but they are usually around a few dollars. Participating in an airdrop is very easy and can turn out quite profitable in the long run.
Uniswap (UNI) airdrop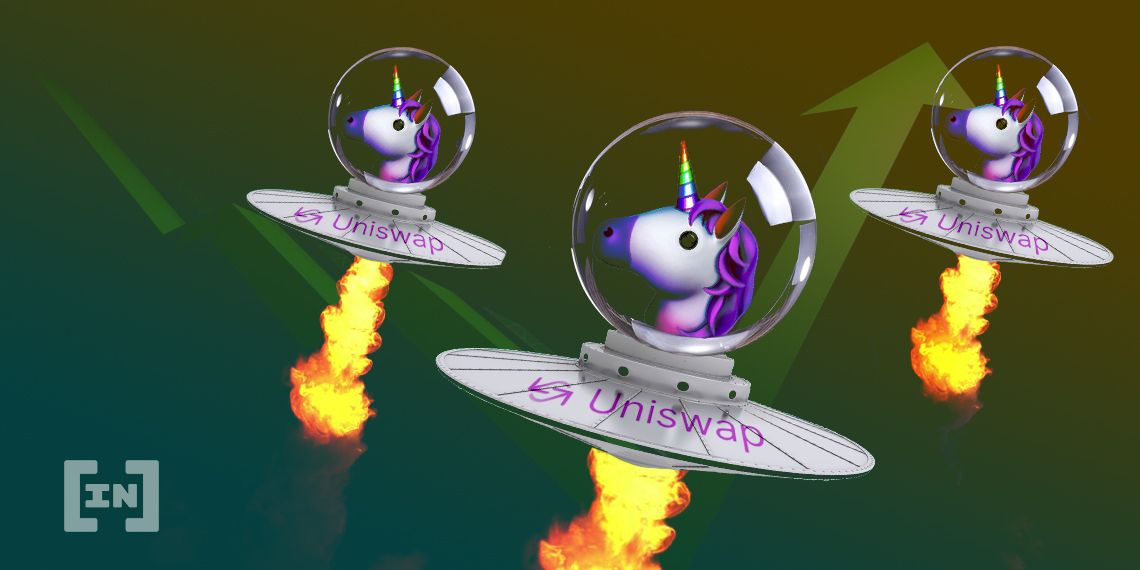 Uniswap is the top Ethereum decentralised exchange (DEX). While the DEX had no native token at the time of its launch, it later released the UNI token and decided to give 15% of the total supply to early adopters.
As of September 2020, the UNI token was dropped to all wallets that have previously used the DEX. Each user can claim 400 UNI tokens, including those who have submitted failed transactions. Another 49 million UNI are claimable by liquidity providers.
Ethereum Name Service (ENS) airdrop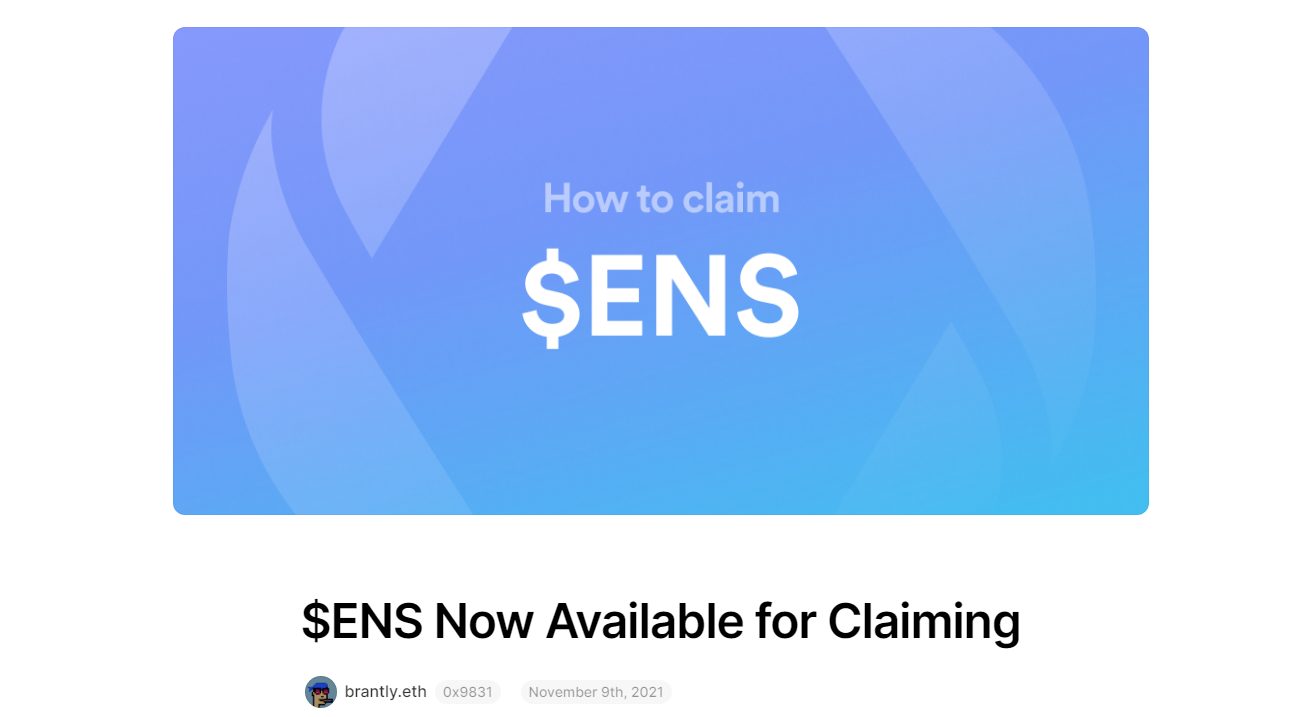 Another successful crypto airdrop is the ENS airdrop.
ENS aims to simplify the crypto and financial space by allowing users to create a common nickname that can be used for all public addresses and decentralized websites. Instead of having unreadable keys for each crypto address, you can have a single ENS domain like yourname.eth, where you can receive all types of crypto and NFTs.
An ENS domain name is an NFT.
As of November 2021, they airdropped 25 million ENS tokens to all those who previously bought a ".eth" domain name (you might have seen them being used on social media). To be eligible for the ENS airdrop, you must have purchased an ENS domain before October 2021. There were around 137,000 eligible wallets for the airdrop. As of December 2021, the received airdrop is valued at around $7,300.
The top five (speculated) airdrops for 2022
1. MetaMask airdrop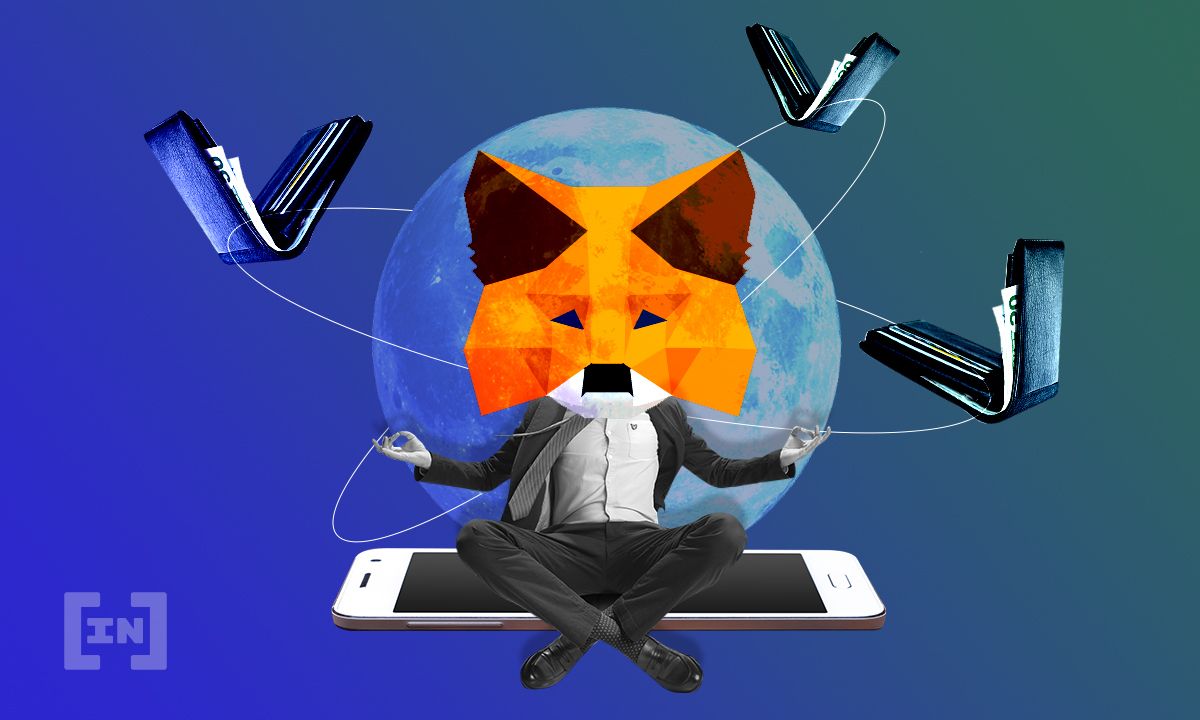 MetaMask is a browser plugin that acts as an Ethereum wallet. It was created by ConsenSys and allows users to store Ether and other tokens. They can then make transactions to any Ethereum address and other blockchain networks (Polygon, BSC, and so on).
Users can connect to DApps, blockchain games, and DEXs to swap or stake tokens. It provides users with an access point to decentralized finance or DeFi. This allows them to access DeFi apps for yield farming and staking.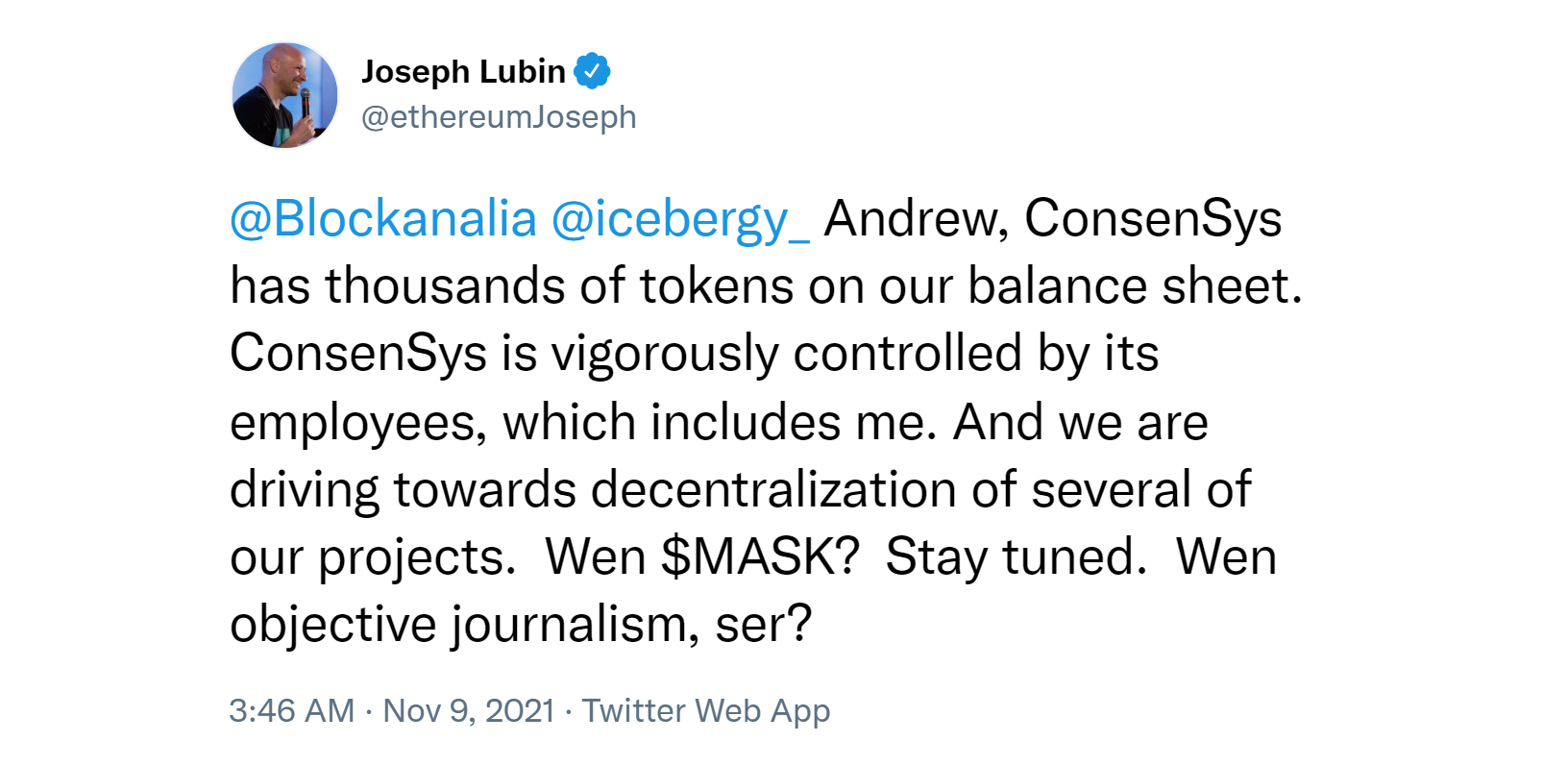 As of January 2022, Metamask doesn't have a native token, but there has been much speculation that the popular crypto wallet might issue its native token. Joseph Lubin, the co-founder of Ethereum and ConsenSys, has hinted at a possible MetaMask token launch on Twitter.
While this is all speculation, there has been a spike in activity as the crypto community started using MetaMask for Polygon transactions. Recently, MetaMask introduced MetaMask Swap, which has led to rumors that the wallet will release its own token. DappRadar reports an increase of around 14% of the 30-day average transactions on MetaMask Swap and an 18% increase in the number of active users.
If the airdrop confirms, all addresses that have used the MetaMask Swap might become eligible to receive the airdrop.
2. Bored Ape Yacht Club (BAYC) airdrop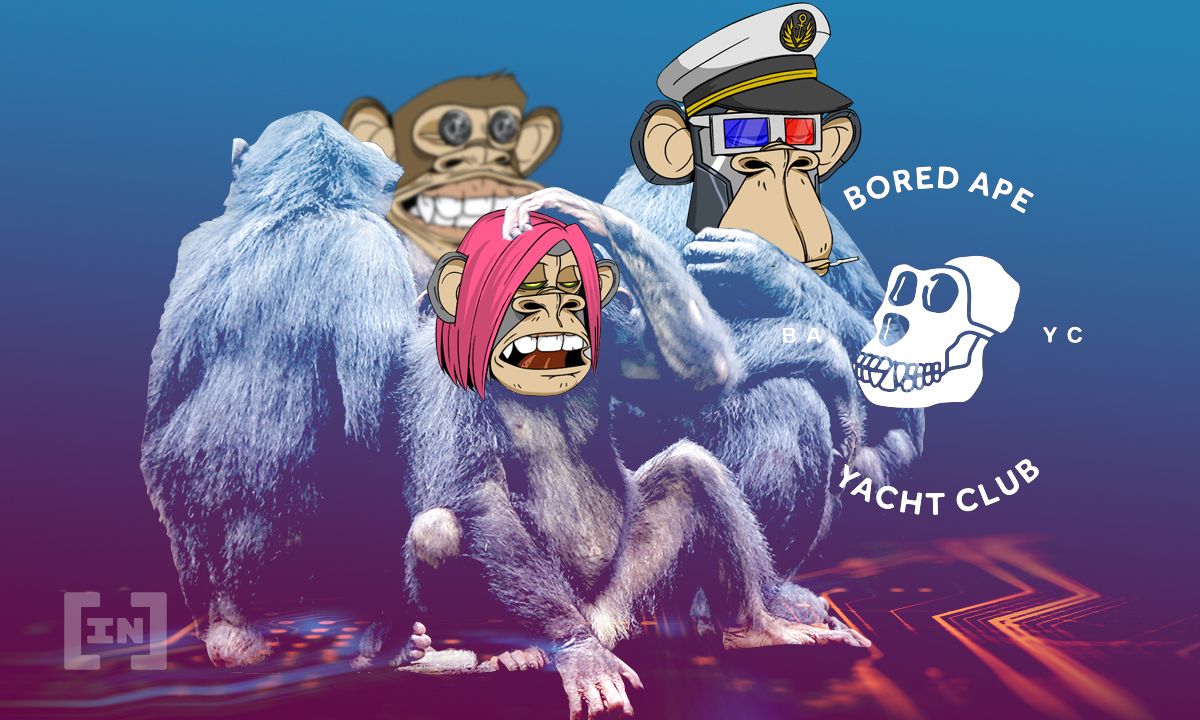 Bored Ape Yacht Club (BAYC) is a 10,000 items NFT collection of ape avatars issued as digital generative art on the Ethereum blockchain. There has been a lot of hype around this NFT art collection.
The company behind the NFT collection believes in fair distribution and sold each one for 0.08 ETH. The collection was sold out within 12 hours of launch and are now traded on OpenSea for even higher prices.
Bored Ape Yacht Club announced on Twitter that its token will be launched in the first quarter of 2022. This would make them one of the few NFT projects to have its own token. Although the developers didn't mention the airdrop, BAYC could follow the example of the community of the Loot project, which airdropped AGLD tokens.
If the airdrop is confirmed, BAYC NFT holders might be eligible to claim it.
3. MeanFi airdrop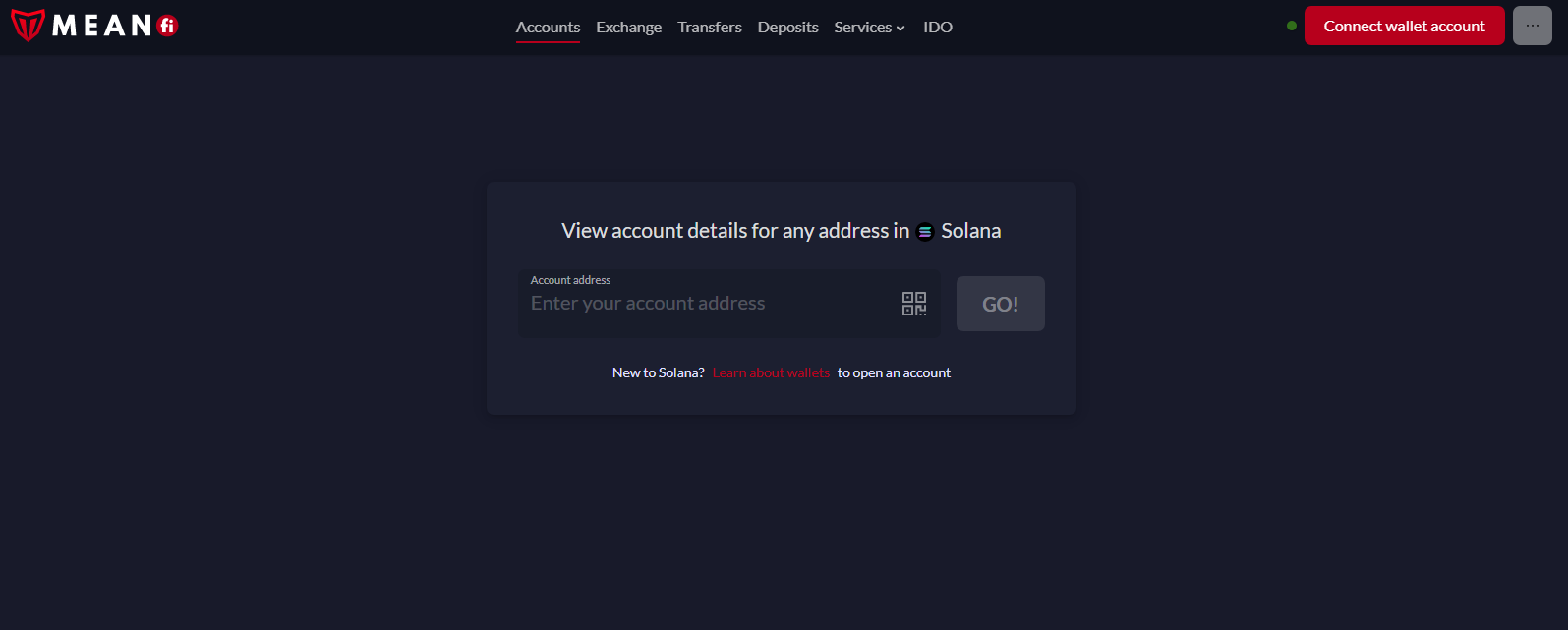 MeanFi is a self-custody bank that aims to bring crypto and DeFi into your everyday banking workflows on the Solana blockchain. The MeanFi Dapp creates the bridge between TradFi and DeFi.
The platform offers the following services to its users:
Simple exchange with the best liquidity market
Users can use dollar-cost averaging (DCA) strategies to invest daily, weekly, or monthly on their favorite tokens
Set up automatic repeating payments to remittances and facilitate payroll processing for contractors and businesses
According to the official tokenomics roadmap, MeanFi is planning to launch its native governance token and airdrop the entire initial supply (10 million MEAN tokens) to its community. The following is the distribution structure of the airdrop: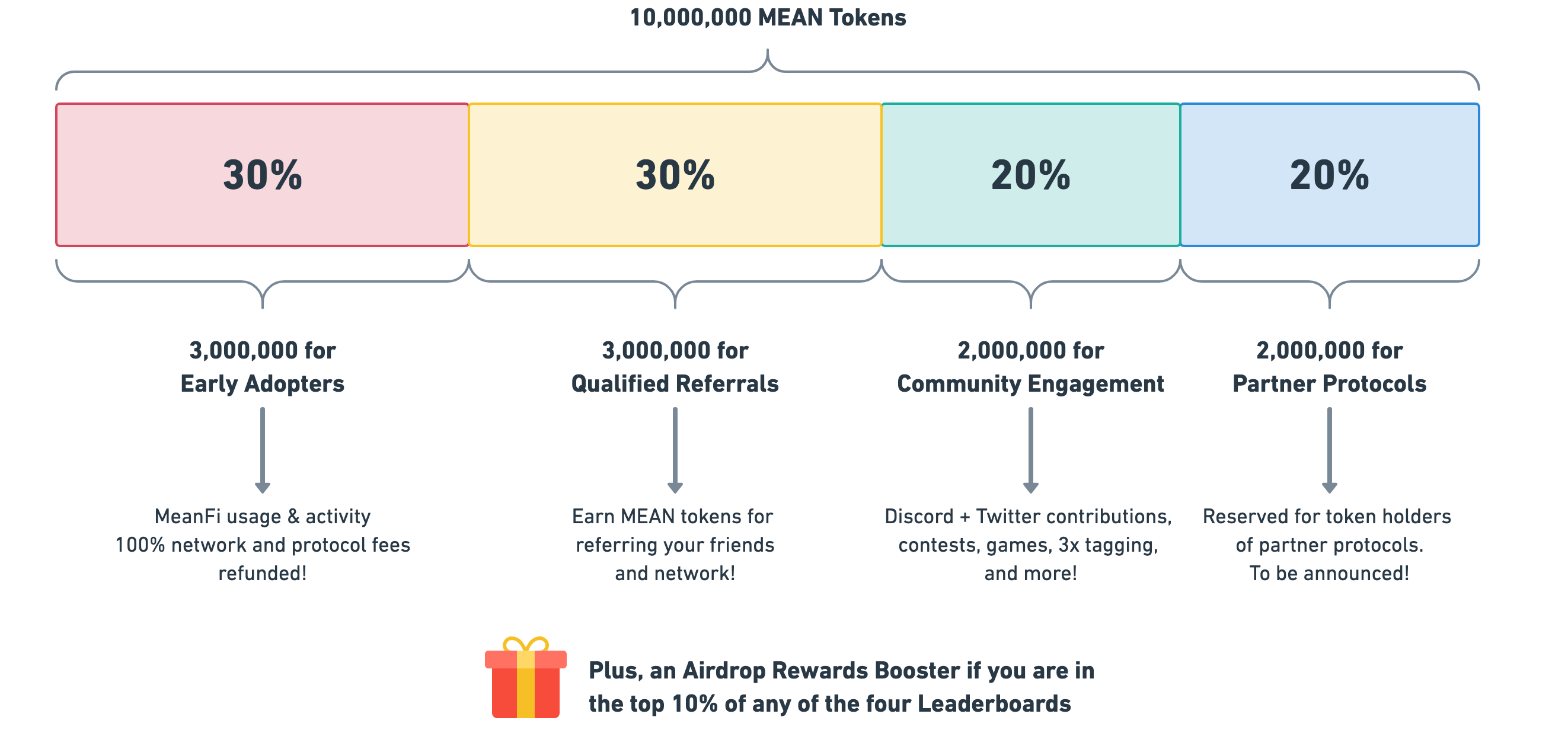 The token generating event (TGE) took place on December 24, 2021. All addresses active on the protocol prior to the TGE are eligible for the early adopter airdrop. The entire airdrop process is described by the developer team here, as well as the qualifying users.
4. OpenSea airdrop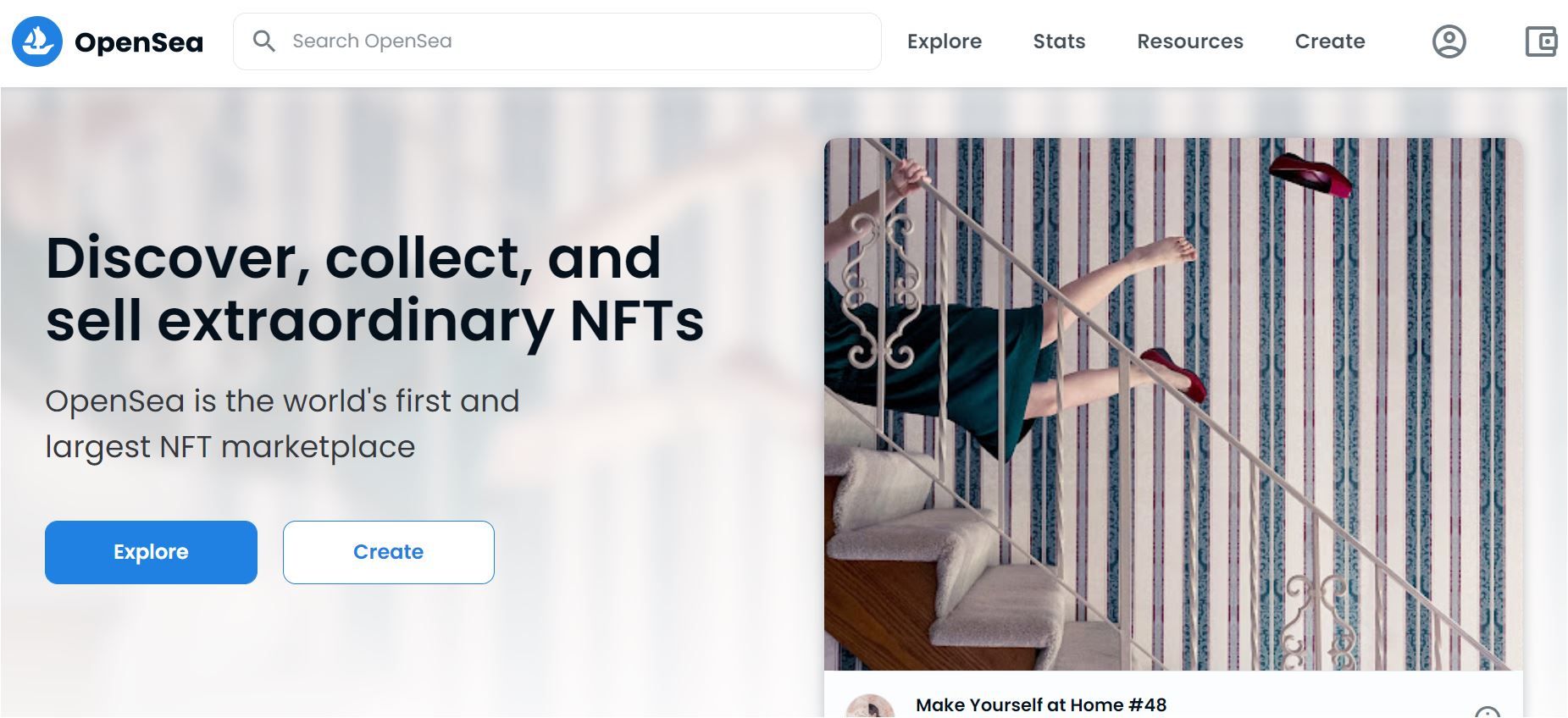 OpenSea is the first and most popular decentralized marketplace that allows users to create, buy and sell NFTs.
As one of the best places to start exploring NFTs, you can find art, music, and any digital item. If you're looking to become an investor or collector, you'll probably spend a lot of time exploring OpenSea. Digital artists also have the chance to reach a massive audience by creating and selling NFTs for free on the platform.
While most DApps, and especially crypto exchanges, have their own token, OpenSea doesn't have a native token (yet). This made the community speculate about a potential token launch and airdrop. If OpenSea launched a native token, it could be airdropped to the users who already purchased or sold NFTs on the platform.
5. L2 solutions – Arbitrum, Optimism, and zkSync airdrops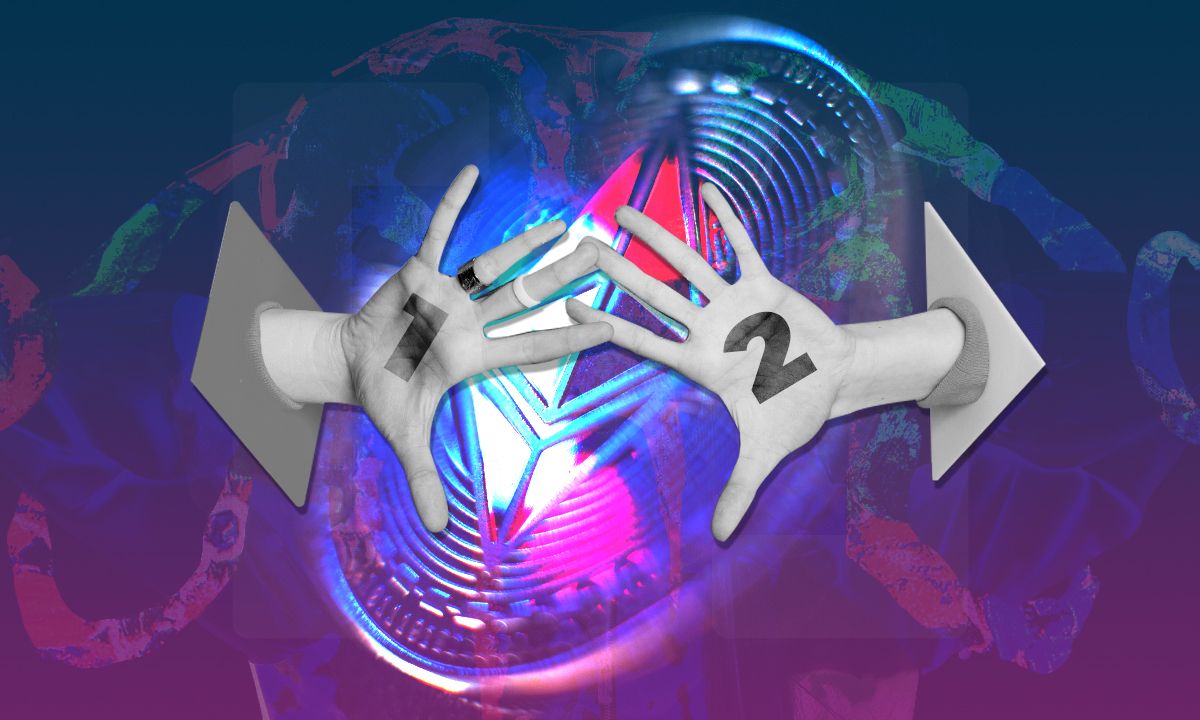 Arbitrum
Arbitrum is a Layer 2 (L2) solution that enhances the capabilities of the Ethereum blockchain. It allows developers to run an unmodified Ethereum virtual machine (EVM), contracts, and Ethereum transactions on L2 while still enjoying Ethereum's exceptional layer 1 security.
Arbitrum was created to fix some of the weaknesses of Ethereum-based smart contract technology. These include low efficiency and high execution costs, which can lead to a poor user experience and make transacting expensive.
This solution employs a technique called transaction rollups to record transactions submitted on Ethereum's main chain and then execute them on an L2 sidechain. This allows for accurate results while also leveraging Ethereum.
As of January 2022, Arbitrum does not have a native token, but there have been rumors that it could follow the path of Uniswap and launch its own native token. If so, Arbitrum could airdrop some of its governance tokens to early adopters, continuing the trend of crypto airdrops.
Optimism
Similar to Arbitrum, Optimism is a Layer 2 scaling solution that supports Ethereum DApps. The Optimistic Ethereum network allows you to send transactions similar to Ethereum, but with two main benefits: faster transaction speeds and lower transaction costs.
It does this by running transaction data on-chain and then running computation off-chain. This increases Ethereum's transactions per second and decreases fees.
Optimism does not yet have a token, but it could launch a native Optimism token in the near future. It is possible that they will offer an airdrop for early adopters, as a reward for users who have used their bridge in the past.
zkSync
ZkSync is an anonymous protocol that allows low-cost, scalable payments on the Ethereum blockchain. It is powered by the ZkRollup technology. It relies on zero-knowledge proofs to ensure that users' funds are as secure as possible. On-chain data is also available to ensure their safety. The zkSync protocol was released by Matter Labs in June 2021, when v1.0 of the mainnet was released.
ZkRollup technology is used to enable zkSync to function without any withdrawal or challenge (dispute game). This makes zkSync stand out from other L2 scaling solutions.
zkSync is a tool that can be used to transfer ERC20 and ETH tokens. Currently, new tokens (Matter Labs) are being proposed and approved by operators. This process will eventually be community-governed. Similar to Arbitrum and Optimism, zkSync doesn't have a token, but zkSync already announced that they would soon launch their native token. The protocol already created UniSync, a port of Uniswap V3. Users who have been active on the protocol might be eligible for a potential zkSync airdrop.
Are crypto airdrops and NFT airdrops worth the hype?
It is clear that crypto airdrops and NFT airdrops have been a successful marketing tactic used by big blockchain projects to create awareness around their products. The many early adopters of these decentralized applications have been rewarded for their actions, and those who waited long enough have made a profit worth bragging about.
We've seen some examples of DEXs that have rewarded their early adopters. There is also similar speculation about the newest L2 Ethereum solutions, wallets, and DApps that haven't launched a token. These may be rumors, but it is worth keeping an eye on. Nobody can say for sure which is the next DApp to launch its native token, but there is a chance of profiting from future airdrops by simply using these services.
Like any other marketing strategy, Crypto airdrops can be easily manipulated and used to defraud participants. You should always research a project on blockchain before you invest money. Furthermore, before sharing sensitive information, make sure that the site is legitimate.
NFTs can be hard to keep up with, so why not join BeInCrypto's Discord server to ensure you're on top of everything?
Frequently asked questions
How do I get crypto airdrops?
Can airdrops make you rich?
Are crypto airdrops safe?
Disclaimer
In line with the Trust Project guidelines, the educational content on this website is offered in good faith and for general information purposes only. BeInCrypto prioritizes providing high-quality information, taking the time to research and create informative content for readers. While partners may reward the company with commissions for placements in articles, these commissions do not influence the unbiased, honest, and helpful content creation process. Any action taken by the reader based on this information is strictly at their own risk.