The DeFi space on Fantom is quickly becoming the fastest-growing sector of the crypto industry, boasting close to $200m of assets locked in various platforms across the Fantom network. The rapid growth of the space is fuelled by investors looking to better leverage and earn income through yield farms on fantom.
There are many yield farms on Fantom network, each providing DeFi solutions and yield farming opportunities for users of all experience levels.
DeFi platforms on Fantom are unique as they are:
Permissionless, meaning that anyone with internet access and a supported wallet or browser client can interact with them.
They are also trustless, meaning no third parties or middlemen are required.
Fantom has emerged as a leading blockchain network due to its instant transactions, negligible gas fees and consistent integrations with governments from Afghanistan and Pakistan. Fantom is a relatively new network, launching its first main net in 2019. Since then, Fantom and its native token, FTM, have proven themselves as leading competitors in the race for more scalable blockchains.
The Fantom network provides DeFi users with many advantages and benefits, including:
Higher yields due to the accessibility and popularity of the network
Lower fees compared to other leading blockchains
More inviting, intuitive yield farms that make DeFi accessible to even the most novice user.
The ETH-FTM bridge also makes DeFi on Fantom easier to access, as bridging assets from the Ethereum to Fantom is done through a simple swap function on MultiChain.
Now, due to its growing popularity in the DeFi space, we're going to cover the top 5 yield farms on Fantom, answer some important questions that will help you understand how yield farming on Fantom works.
Quick Questions About Yield Farming
Before we head into the best yield farms on Fantom, we want to explore some frequently asked questions surrounding yield farming and how it works.
What is Yield Farming?
Yield farming is a way to generate rewards and earn yields on your cryptocurrency assets by securing them on a DeFi platform.
On most platforms, users deposit their assets in a liquidity pool or stake their assets via a smart contract. In return for providing liquidity to the platform via their assets, rewards and yield are generated in the form of the denominated token or a DeFi platform's native token.
Most popular yield farms utilise an Automated market makers (AMM) model, in which assets can be traded automatically on a permissionless basis by using liquidity pools instead of a traditional market of buyers and sellers.
How Much Can I Earn Using a Yield Farm?
As there are so many platforms, the rewards you can earn vary. Most popular platforms offer anywhere between 10-50% yield on leading major assets such as:
Fantom (FTM)
Bitcoin (BTC)
Ethereum (ETH)
Stablecoins like USDT and fUSDT
Most yield farms on Fantom offer higher rewards when using the platform's native token or more speculative assets, as they require the liquidity to operate their DEX or AMM.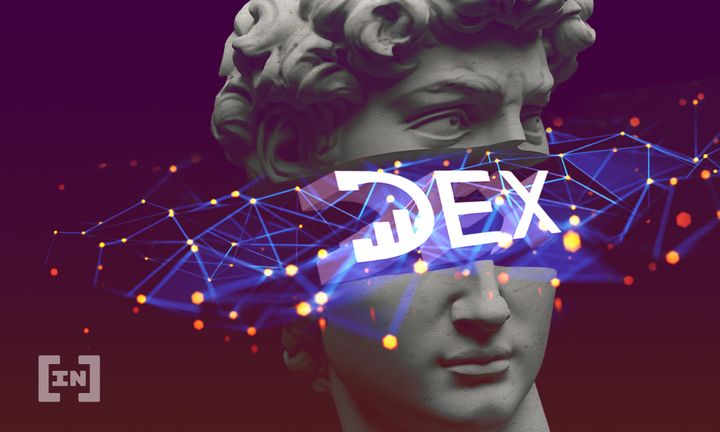 On the top yield farms on Fantom, rewards can fluctuate based on price action and liquidity, so it's worth ensuring the yield percentages offered are stable. Yield farming rewards are calculated annually, meaning they're displayed as the returns that you could expect over a year.
The most commonly used metrics are Annual Percentage Rate (APR) and Annual Percentage Yield (APY). APY takes into account the compounding of your assets whilst APR doesn't.
Top 5 Yield Farms on Fantom
Now we've answered some questions you might have about yield farming, let's move on to our rundown of the top yield farms on Fantom —
SpiritSwap is a leading DEX on Fantom that uses a similar AMM model to Uniswap.
Through this, liquidity providers can deposit a pair of tokens and an algorithm automatically makes markets for the token pair.
Yield rewards are earned via fees earned from swaps and trades made on SpiritSwap.
SpiritSwap currently secures $43m in TVL, and provides a variety of high yield pools and staking options for assets including FTM, ETH, BTC and their native token SPIRIT. The platform also heavily encourages compounding, as fees for interacting with smart contracts are almost negligible.
SpookySwap is a community-driven, trader-focused DEX that utilizes the Fantom network to deliver top speed, security, and scalable transactions.
It uses a similar AMM model to SpiritSwap
SpookySwap currently secures $51m in TVL, and provides a range of high yield pools and staking options for assets including FTM, ETH and their native token BOO. SpookySwap is also known for their focus on community and creating artwork that can be minted as NFT's.
HyperJump features as #3 on our list of the best yield farms on Fantom.
It's a DeFi protocol and ecosystem built around NFTs, gaming and tokenomics that greatly benefit DeFi users on Fantom.
HyperJump focuses on gamification and making DeFi more fun through earning rewards from playing native games and offering rewards through contests and in their native token ORI.
Hyperjump provides vaults, farms and staking options for various assets native to the Fantom ecosystem alongside pools and vaults for leading assets from other networks. It also offers a native bridge from BSC-FTM and vice versa, further diversifying their rewards. Rewards are earned in both ORI and a second token, MECHS, which can also be staked to earn further yields.
Waka Finance is an AMM and DEX platform with future plans for liquid staking, lending & borrowing and leveraged products.
Its ambition is to become a DeFi hub specifically made to utilize the power of the Fantom blockchain.
Waka Finance is in its early stages of growth, currently securing $16m in assets across its platform. It provides a range of high yield pools and staking options for assets on the Fantom network, with rewards paid out in their native token WAKA.
Beefy Finance is a multi-chain Yield Optimizer platform that allows users to maximize their yield returns through automated investment strategies.
Beefy uses liquidity pools and vaults from many Fantom-based platforms such as SpookySwap, Ester and Froyo to provide better yields for users in the form of their native token BIFI.

Beefy Finance currently secures close to $10m in assets through their Fantom pools and offers highly competitive, compounding yields on various assets.
Conclusion
As the DeFi space continues to grow, new yield farming options will naturally arise as more and more investors look to put their assets to good use and maximize their returns. So, if you're a novice DeFi user or a certified DeFi Degen, we know that our list of the top 5 yield farms on Fantom has you covered! Happy farming!
Disclaimer
In line with the Trust Project guidelines, the educational content on this website is offered in good faith and for general information purposes only. BeInCrypto prioritizes providing high-quality information, taking the time to research and create informative content for readers. While partners may reward the company with commissions for placements in articles, these commissions do not influence the unbiased, honest, and helpful content creation process. Any action taken by the reader based on this information is strictly at their own risk.