The DeFi market is filled with platforms that allow users to maximize their gains. It can be difficult to execute multiple transactions to optimize yields, which is why teams are working on making the process easier.
One of the most effective developments is that of the autocompounder, of which Beefy Finance is a great example. Autocompounding allows for faster and cheaper gains, and they optimize yields with little effort required. Here, we look at what Beefy Finance is, how it works, and its various features.
What is Beefy Finance?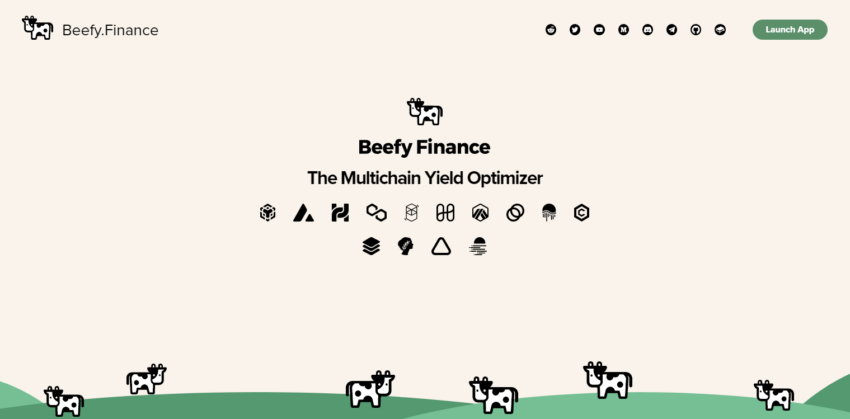 Beefy Finance is a decentralized and multi-chain financial platform that is not confined to the blockchain network. It is also a yield optimizer that enables users to earn compound interest on their token holdings.
Since its inception, Beefy Finance has committed to providing the greatest annual percentage yield (APYs) in an efficient and safe way. It automatically boosts user rewards from a variety of DeFi-based liquidity pools (LP) and automated market maker (AMM) applications.
Beefy's primary product is its Vaults, which it uses to stake users' cryptocurrency tokens. Users retain complete control of their assets, securely stored in the platform's vault.
This network is designed as a DAO, and anybody holding its tokens can vote on its governance to improve future decisions. During this process, the investment strategy is fundamentally tied to a particular vault. In addition, this strategy is a compound yield farm reward that is equal to your initial asset deposit.
In other words, Beefy Finance is an autocompounder, taking your yield earnings and reinvesting them to boost your gains.
How does Beefy Finance work?
Vaults
On DEXs, you may often manually harvest, sell rewards, continually reinvest, or acquire more tokens. Beefy's Vaults can do this automatically and at the highest possible frequency. Each vault has a unique strategy stated in the underlying structure of the smart contract code. Specifically, their primary objective is to increase yield. Furthermore, the Vaults' objective is to automate the process of investing and reinvesting funds, assisting in attaining compound interest at high rates.
On the Beefy platform, three kinds of vaults are available:
Single asset vaults
Stablecoin vaults
Liquidity pools
You may see the vaults by selecting a category from the drop-down menu on its website. Each of these vaults represents a pair of tokens in a liquidity pool or a single token through loan platforms that are exclusively available on the Binance Smart Chain.
The selection process
Each member of the Community team can cooperate and submit new governance and voting procedures to the team. At this stage, the Beefy team will review vault needs through an official forum where anybody may publish their specific requirements.
Launchpool
The Beefy project employs an initial coin offering vault to promote projects on the Binance Smart Chain. Consequently, the network will push certain types of vaults to offer the highest possible annual percentage yield to its consumers through the partner tokens.
Beefy Finance features
Many key elements distinguish Beefy Finance from the rest of the DeFi ecosystem. These are:
Beefy is based on BSC, and its objective is to optimize and maximize yield farming automatically. It returns most networks income to users that invest $BIFI, which qualifies you for a dividend-eligible portion of the platform. Additionally, it is one of the largest platforms on BSC, with a liquidity pool of $463 million.
It optimizes yields using the vault system. The platform employs over ten smart contract developers who test and approve vaults, new smart contracts, and investing strategies before releasing them to the public.
Beefy Finance supports several blockchains, making it the most adaptable platform.
By using cryptocurrencies as liquidity, the vault system creates and compounds interest.
Beefy has its own native governance token, which users can use to vote on and influence platform-related decisions.
Beefy Finance charges small fees and employs a number of innovative investment strategies that have a rapid impact while maintaining a low cost. It also offers several strategies that are not available through other yield optimizers — for example, the unique liquidity pool pair to the Beefy platform.
The BIFI token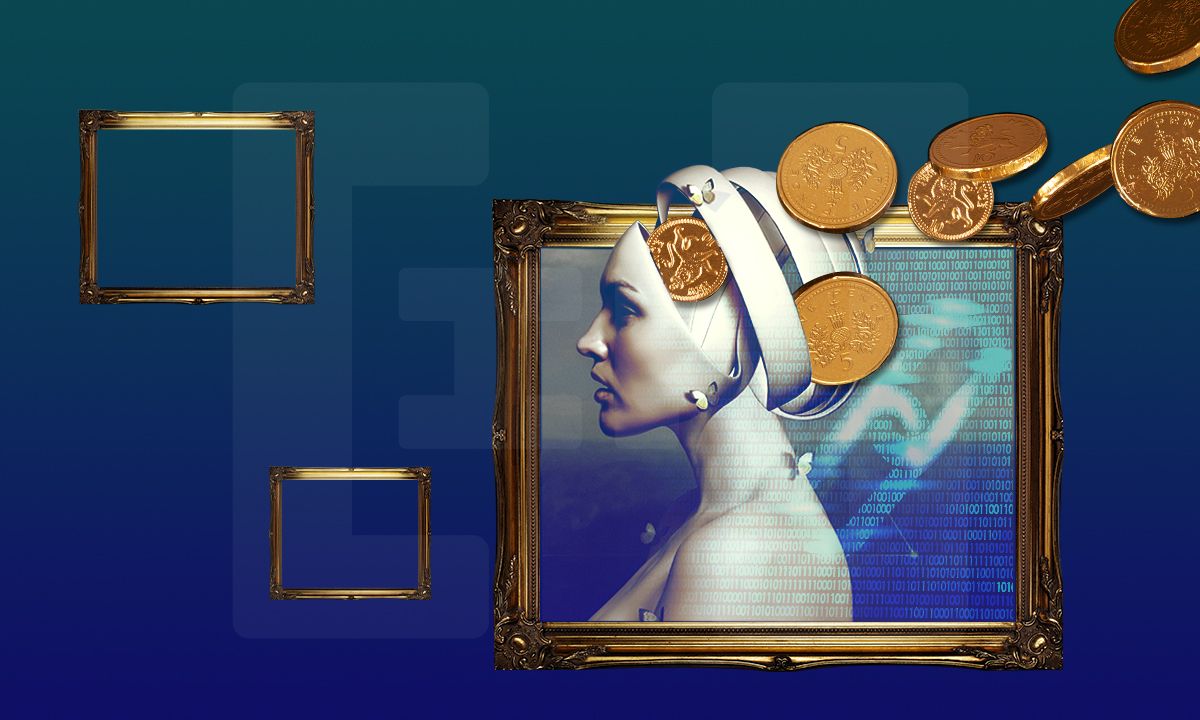 BIFI tokens offer a "dividend-eligible" income share in the BIFI financial ecosystem. It allows holders to benefit from the ecosystem's earnings. It is a native BEP-20 governance token that also serves as a transaction fee for vault transactions.
The platform earns income by distributing a tiny portion of the Vault's earnings to holders of BIFI tokens. Additionally, holders have the power to vote on ideas and have a say in how decisions are made. Additionally, users may stake these tokens in the Maxi vault to earn extra BIFI or in the GOV vault to get wrapped BNB tokens.
Beefy debuted its platform in Sept. 2020, and this is also the day on which its governance token went live. Beefy's first vault opened in Oct. 2020. An anonymous group of individuals founded Beefy Finance. The team believes that the project speaks for itself and that providing the best possible experience for its consumers is more essential than displaying personalities.
Tokenomics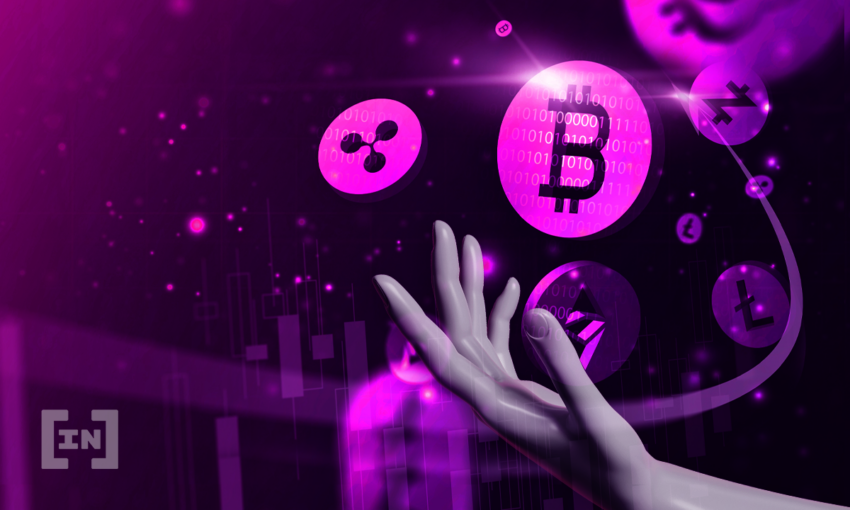 The native token of Beefy Finance, BIFI, is a governance token with a total supply limit of 80,000 tokens. The circulation supply is distributed as 72,000 BIFI and 8,000 for the team to guarantee speedy development and innovation of its protocols. It has a market capitalization of $109.6 million.
Additionally, BIFI token holders can participate in the platform's decision-making process as part of a governance structure. Users will earn wBNB by staking BIFI tokens in the Beefy governance pool. Furthermore, customers can get a percentage of the vault performance fee generated via yield farming users. Finally, since BIFI is completely pre-mined and has a limited supply, users cannot farm it but may acquire it through decentralized platforms such as BakerySwap and PancakeSwap.
Where to buy Beefy Finance (BIFI)?
The BIFI token is available on several exchanges, including centralized and decentralized ones. You can buy BIFI on Binance, SpookySwap, PancakeSwap, and SushiSwap, among several other exchanges. Buying the token is the same as you would buying any other token.
Beefy Finance is making yield farming more convenient
Beefy Finance offers a diverse array of yield farming opportunities to DeFi subscribers. Its vault has taken the "conventional" application of Yearn Finance (YFI) and given it a significant twist. Beefy vaults now provide a convenient yield farming experience.
Beefy Finance's cross-chain interoperability also distinguishes it from several other protocols in the ecosystem. The primary objective of the Beefy community is to recruit a large number of like-minded people to the crypto sector and to stimulate further growth. While DeFi is uncertain, recent data indicate a more optimistic future for the protocol.
Frequently asked questions
Is Beefy Finance trustworthy?
Beefy Finance is used by hundreds of thousands of users and has existed for a while. CertiK and DefiYield have also audited it. While there is never complete safety in a crypto project, Beefy Finance has taken steps to ensure that it is safe.
How do you make money with Beefy Finance?
Assume you've purchased some bonds and shares or any other asset capable of earning interest. Then you decide to reinvest your earnings and acquire further assets, compounding your interest. Beefy Finance uses a similar method, but it automates the process of calculating any interest in a crypto asset.
How do Beefy Finance Vaults work?
Vaults are where the automated farming happens. It automates the process of reinvesting the deposited cash, resulting in a greater compound interest rate. Liquidity pool vaults, like Orbs, operate in such a manner that it reinvests the fee earned from LP participants. Beefy Finance acquires these incentives on a regular basis, sells them, and then buys even more liquidity to complete the cycle and create compounding.
What chain is Beefy Finance on?
What does Beefy Finance do?
Beefy automates and optimizes the many investment techniques necessary to reap the benefits of sophisticated yield farming protocols. It maximizes users' profits from multiple liquidity pools, automated market makers (AMM), and other yield farming opportunities inside the DeFi ecosystem.
How do I buy Beefy Finance?
The BIFI token is available on several exchanges, including Binance, SpookySwap, PancakeSwap, and SushiSwap. 
Disclaimer
All the information contained on our website is published in good faith and for general information purposes only. Any action the reader takes upon the information found on our website is strictly at their own risk.
At Learn, our priority is to provide high quality information. We take our time to identify, research and create educative content that is useful to our readers.
To maintain this standard and to continue creating awesome content, our partners might reward us with a commission for placements in our articles. However, these commissions don't affect our processes for creating unbiased, honest and helpful content.