DeFi continues to innovate, with new platforms and networks appearing frequently. The innovation has led to plenty of projects with unique features and performance, which has only been to the benefit of users.
One project attracting the attention of users is SpookySwap — an automated market maker (AMM) providing users seamless access to swap, lending, buying, and other DeFi functions at low fees. We explain everything you need to know about SpookySwap, including how it works and how to use it.
What is SpookySwap?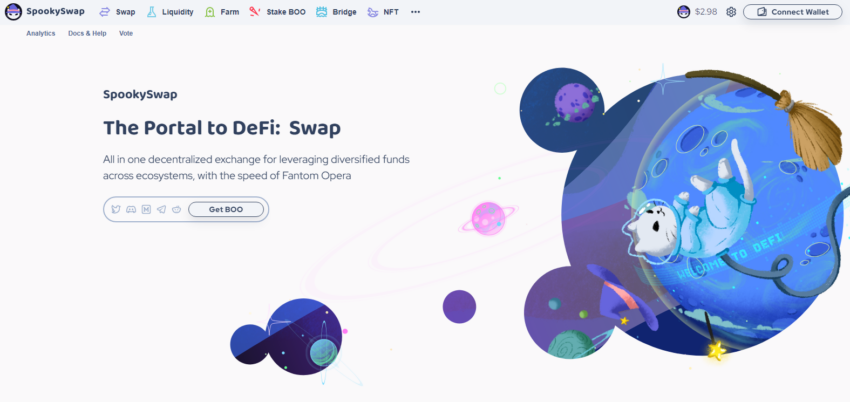 SpookySwap is a decentralized exchange (DEX) and an automated market-making (AMM) running on the Fantom Opera network. On the surface, it offers users different ways to transact without any intermediary.
Besides the basic DEX services such as token swaps adding liquidity and yield farming, SpookySwap also allows users to bridge from different blockchains via its in-built cross chain feature. For example, you can bridge Ethereum, Binance Smart Chain, etc., to increase your earnings across different DeFi protocols. It also explores the NFT world and allows users to mint NFTs.
Interestingly, the platform taps from the innovations of Fantom blockchain to provide these at low fees. As stated on the website, it has near-zero deposit or withdrawal fees for both farming and adding liquidity. SpookySwap charges a swap fee of 0.2% (0.22% for limit orders), which gives it an edge over other DEXs. However, to transact on SpookySwap, you must have FTM in your FRC20 wallets. It also uses FTM for gas fees.
Alongside many innovations, SpookySwap has a list of exciting partnerships with big crypto projects, including Yearn.Finance, Paint Swap, Beefy, Alpha finance, etc.
Let's find out the team behind this project.
The history of SpookySwap
SpookySwap is the first automated market-making (AMM) decentralized exchange (DEX) to be built on the Fantom Opera network.
The platform was launched in April 2021 by a team of unknown developers. Interestingly, the team is said to have a solid knowledge of popular AMMs on Binance Smart Chain and Ethereum work. The team consists of; Eerie and ooGwei as co-founders. Furthermore, they got the name SpookySwap from Fantom and their love of cats; spooky, magical cat themes.
Since its launch, the platform has been working on several updates to improve users' trading experience. It is essentially invested in its native token, BOO, as a governance token. On different pools. The token also grants access to various farms, a built-in bridge, and other flexible services.
The team also focuses on attracting developers to build on the Fantom network. It does this via international advertising, contests via Twitter, and grants for developers.
How does it work?
SpookySwap is an AMM and DEX hosted on the Fantom blockchain. AMMs utilize smart contracts, a set of codes written on the Blockchain, to set and execute orders. As a decentralized protocol, Spookyswap has no regulatory body governing it.
Trading on SpookySwap involves swapping tokens at market price or through limit order. And once you connect a wallet to the Fantom Opera network, you can explore and trade a token. The exchange platform charges a 0.2% trading fee on market orders and a 0.22% fee on limit orders. Typically, SpookySwap uses trading fees to buy back BOO tokens.
Like standard DEXs, SpookySwap uses an algorithmic constant function X * Y = K to determine prices. In this case, X and Y stand for the number of tokens in mining and liquidity reserve tokens. SpookySwap uses this mathematical model to determine the new ratio between the two assets.
Typically, swapping one token for another unbalances the ratio of the tokens in a liquidity pool. And the price automatically adjusts to the new token ratio. SpookySwap provides enough liquidity for users. However, with increasing order sizes, slippage is likely to set in.
SpookySwap also allows users to earn rewards by providing liquidity to the pools. These rewards are usually spLP (Spooky Liquidity Provider) tokens, depicting their ratio of pooled tokens in a certain pool. Liquidity providers can stake spLP tokens on SpookySwap and earn BOO. Users can also stake on other platforms.
What makes SpookySwap unique?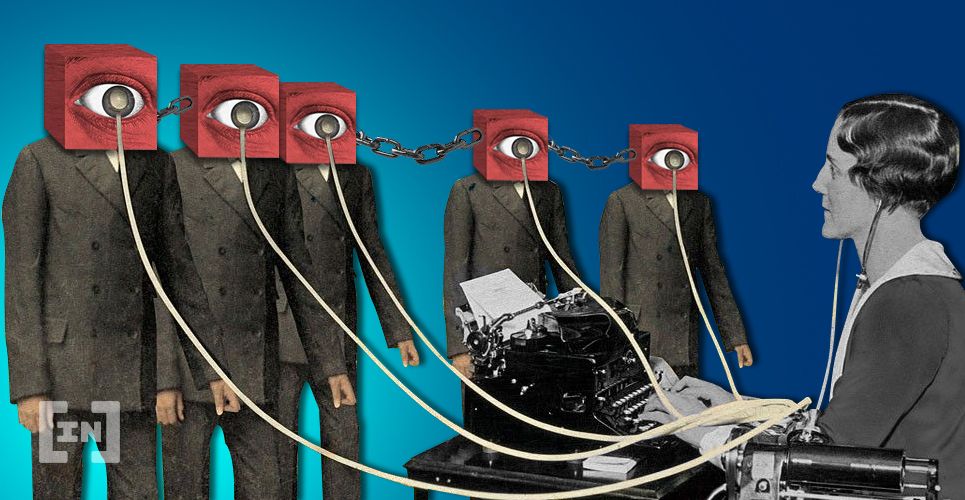 The DEX offers many fascinating features that differentiate it from other platforms. Besides the basic functions, including token swap, SpookySwap offers users the following features.
Bridge
This tool allows users to swap tokens between two different chains. You can transfer your funds on Fantom to other chains for a cost. As a result, you can use FTM tokens on Ethereum.
SpookySwap bridge currently supports eight tokens, including Ethereum, BSC, Arbitrum, Avalanche, Polygon, etc., for bridging to and from Fantom. More tokens are expected to be added as the project grows. Additionally, it's powered by Multichain/AnySwap.
Staking — xBoo
SpookySwap also allows users to earn more profits by letting them stake BOO tokens on the platform. Once you've deposited your token, you'll get xBOO tokens equivalent to your staked asset. The default ratio shows on the pool as 1 xBOO = 1 BOO and will increase over time.
When you stake your BOO tokens into xBOO (Buyback BOO Pool) and then into a given pool, you will earn APY. Liquidity providers receive 0.17% of the trading, and 0.03% goes to the swap contract involved in the transaction.
Intuitive interface
Some DEX platforms have these rough designs that make it challenging for users to have a smooth trading experience. SpookySwap has a comprehensive design. It is easy to navigate, connect a wallet, and swap tokens. Furthermore, you easily deposit your crypto assets in a liquidity pool.
Mint NFTs on SpookySwap
Asides farming, you can boost your yield on SpookySwap by owning Magicats — the project's official NFTs. These NFTs are related to SpookySwap's mascot cat characters, Grim and Ace.
Benefits of SpookySwap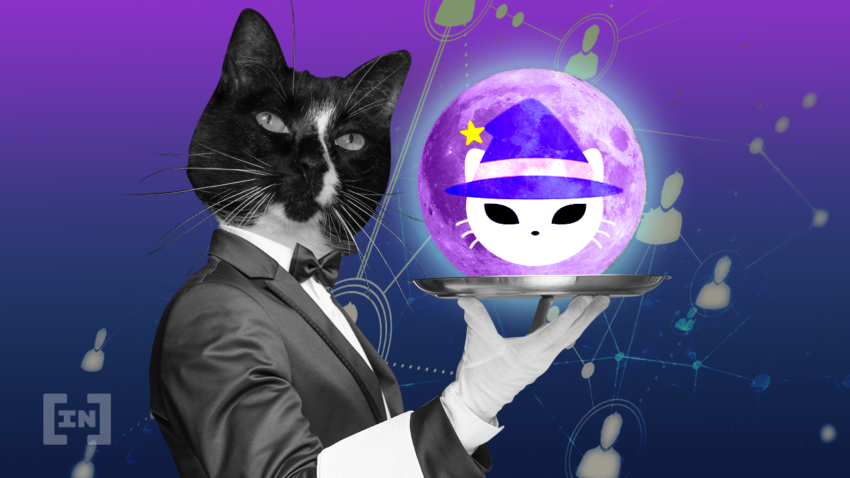 Several benefits contribute to the overwhelming growth SpookySwap has seen over the past few years. It boasts of many appealing benefits, and this section will explore some of them.
Swap between different networks
On SpookySwap, you can instantly swap any crypto assets supported by Fantom. Additionally, since many cryptocurrency tokens are Ethereum tokens, the platform provides a way for users to trade across multiple blockchains to increase their earnings.
Liquidity
Liquidity in a DEX platform is the trader's ability to easily trade the assets without incurring slippage and other trading commissions. In a worse scenario, traders might be able to trade their desired crypto assets swap.
This is where SpookySwap's volume is a remarkable benefit. SpookySwap is the biggest decentralized exchange on Fantom in terms of total value locked (TVL).
Depositing trading fees back to the pools boosts the project's liquidity, thereby improving users' trading experience.
SpookySwap allows everyone to earn by providing large liquidity to the market and then collecting trading costs. Adding liquidity is as simple. You deposit tokens into a pool and receive pool tokens, which you can withdraw at any time.
Optimized yield farming
SpookySwap allows users to explore different farms and add liquidity to the protocol and gain high rewards. You will get rewarded for depositing your tokens to the pools. For example, you lend your FTM tokens and earn BOO tokens as returns.
Presently, SpookySwap's Farming currently offers an Annual Percentage Yield — APY of about 40%. This is pretty high compared to other projects.
How to use SpookySwap
The first tool you need to use Spookyswap is MetaMask wallet. Connect it to the Fantom Opera Network to begin swapping, lending, farming, and staking your crypto holdings.
Additionally, after setting your wallet, you need to have FTM available for gas. You can learn how to get free gas from Fantom here.
What is BOO token?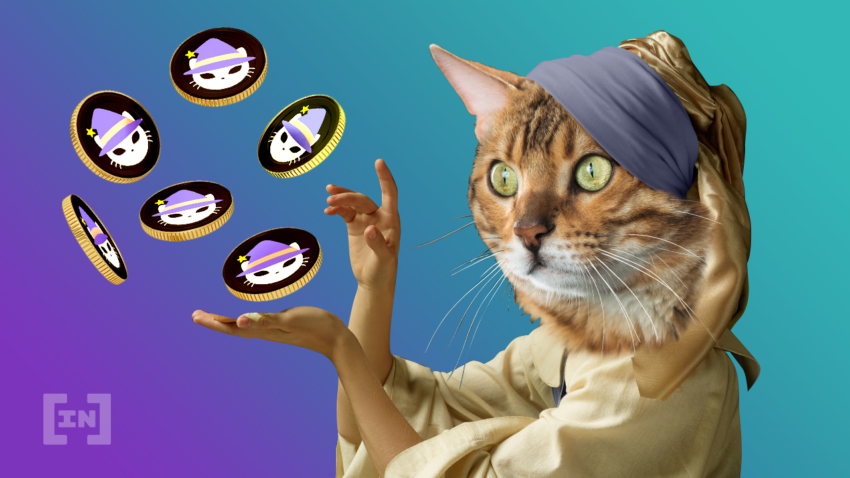 BOO is the native currency of SpookySwap that governs and oversees all the operations on the platform. You can deposit BOO tokens into pools to earn xBOO in return. Buyback BOO (xBOO) signifies ownership of a portion of the pool. While xBOO is generated from trading costs earned by the protocol, you can also trade it and earn a share of the trading revenue produced by the protocol.
You can also vote and decide on future proposals of the project with your staked token. The voting value is determined by whether BOO is in a liquidity pair (5 votes) or in a pool (3 votes).
Using the BOO token enables SpookySwap to process transactions more effectively across blockchains.
Tokenomics
BOO has about 13 million tokens in total. The initial supply accounted for 20% of the total max supply, which goes to community airdrops, IDO, and more. Here is a full list of the initial distribution.
Initial distribution
Community Airdrops: 7.0% goes to airdrops
Locked Developer Funds: 5.0% is used as developers funds
BOO Single Stake IFO: 4.0% of the total max supply is distributed to BOO stakers over the course of 15 days, although originally slated for 12 weeks.
IDO: the 2% allocated for Initial DEX Offering is worth about $50,000 FTM, resulting in the initial price token being $0.18. The developers' tokens are locked for a period of 52 weeks.
New Boo Bonus: 2.0% is used as a bonus.
Supply for emissions
The emissions are distributed as follows:
LP Farm Rewards: 72.7%
Developer Funds: 5.3%
DAO BOO: 2.0%
The remaining supply (LP Farm Rewards, Developer Funds, and DAO BOO funds), 80% of the total, is minted over three years with a decreasing supply.
How to buy BOO tokens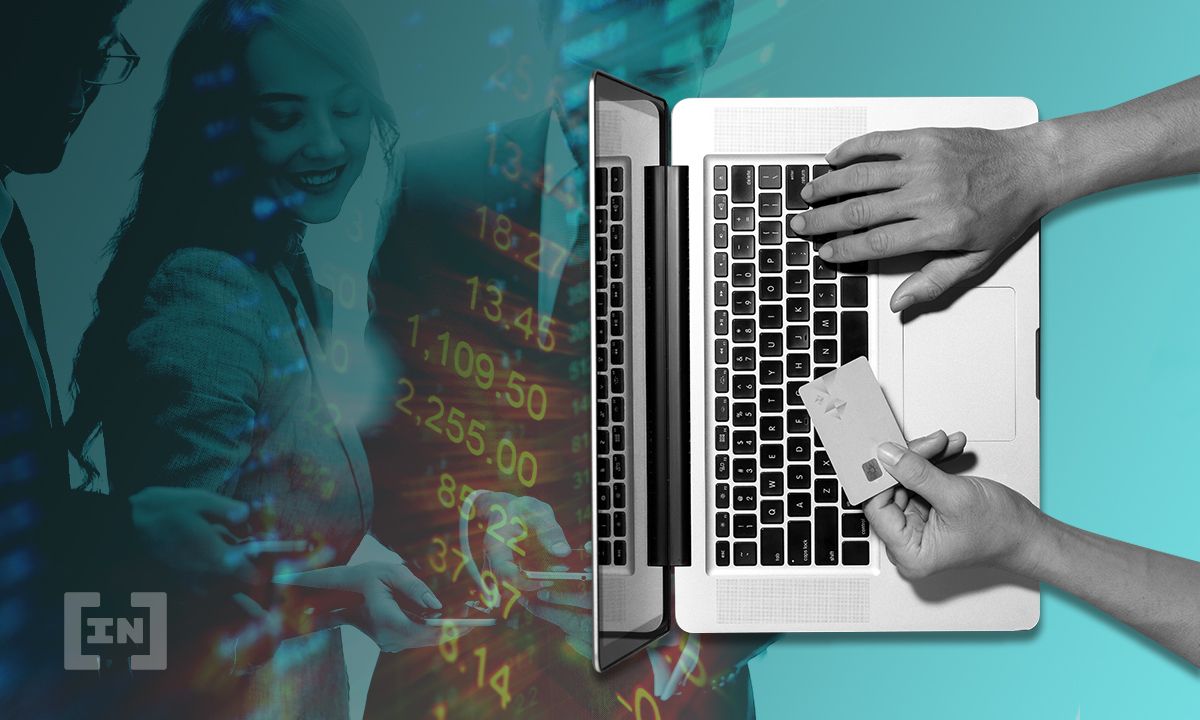 You have a lot of options for buying BOO tokens. You can buy and sell it directly using centralized exchanges or swap it with another token. After placing an order, the exchange will execute the trade based on your set conditions for a cost. CEXs such as SoFi, eToro, Coinbase, etc., support BOO tokens.
Is it worth investing in?
SpookySwap saw a great boom in 2021 thanks to the features it offers. So far, it has maintained its status as the highest TVL of any Fantom Opera DEX, and now holds more than $200 million in stablecoin pairs.
These are positive signs for the project. If you feel like it is worth checking out, you can then consider purchasing the BOO token, participate in the protocol's governance by voting, and earn money through farming, staking, and lending. However, with the current increase in its TVL and other enticing growth, it is vital for you to do your homework before investing. Never invest more than you can afford to lose, and always be aware of the risks involved in the crypto market.
Frequently asked questions
What blockchain is SpookySwap on?
How do you get SpookySwap?
You can get SpookySwap (BOO) in several ways. You can earn the token by staking, farming, and swapping. It can also be bought directly using centralized exchanges.
What is SpookySwap bridge?
SpookySwap bridge is a cross-chain tool that allows users to move their tokens from one blockchain to another. Users can swap tokens from Fantom network to Ethereum, BSC, Arbitrum, Avalanche, and Polygon. It currently supports eight blockchains.
What is Fantom?
Fantom is a blockchain that hosts decentralized applications (DApps) and other digital assets. It's a major competitor of Ethereum as it offers faster, more efficient features.
Disclaimer
In line with the Trust Project guidelines, the educational content on this website is offered in good faith and for general information purposes only. BeInCrypto prioritizes providing high-quality information, taking the time to research and create informative content for readers. While partners may reward the company with commissions for placements in articles, these commissions do not influence the unbiased, honest, and helpful content creation process. Any action taken by the reader based on this information is strictly at their own risk.