There are many income generation methods in the crypto market, and one of the safest options is via crypto savings accounts. These operate just like bank accounts and can be an excellent source of passive income.
Here, we will look at some of the best crypto savings accounts offered by some well-known platforms. We'll consider their pros and cons and explain how crypto users, regardless of their experience, can make good use of them.
What is a crypto savings account?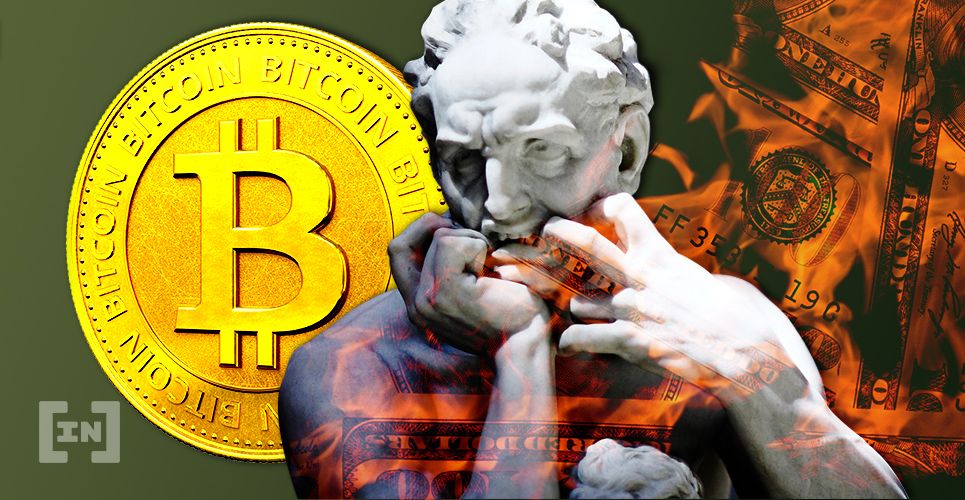 A crypto savings account allows users to collect a yield on their crypto deposits. In this way, they work similarly to how regular banks operate.
These kinds of "savings" and "interest accounts" are still relatively new. This rate of return is quite striking and puts bank yields to shame. Your APY will vary depending on whether you choose a fixed term or flexible term.
These accounts, however, also offer less security than savings accounts at banks or credit unions. It is important to learn about the pros and cons of crypto savings accounts before you invest.
Crypto savings accounts can offer high yields
The main incentive for choosing a crypto savings program is its high interest rate or yield. Companies such as BlockFi or Celsius offer yields of over 9%. Several DeFi apps, such as Anchor Protocol, offer a nearly 20% yearly yield on its savings account option. These are figures with which modern banks cannot compete. Banks typically provide a much lower interest rate.
These savings accounts offer yearly yields. Unlike banks, however, these types of accounts estimate their yields using crypto. This is useful for crypto enthusiasts. It can also be confusing for those new to the crypto world. It is best to remember that crypto assets can be volatile. This will influence the value of the yearly yield. It is best to consider offers that involve stablecoins. These are cryptocurrencies pegged to the value of a fiat currency, such as the USD.
Savings accounts will include flexible or fixed terms as withdrawal options. With the latter, you are likely to receive higher yield rates in exchange for locking up your money for a set period of time. These types of savings accounts have similar characteristics to the high yields involved in crypto staking.
Risks involved with crypto savings accounts
There are also possible cons to consider when starting a crypto savings account.
First of all, these savings accounts are not insured by any government. This means that in the off-chance that they should default, no government institution can step in and assist customers.
Speaking of the default risk, it is important for crypto users to understand that, in this case, they will have a harder time getting their money. Still, as mentioned earlier, new laws are being put in place to protect customers.
Lastly, the volatility of the crypto markets isn't for everyone. These changes in values of various digital assets have helped make fortunes for some but have also led to great losses. The terrific yields offered by these crypto savings accounts come with considerable risks. Simply put, what the crypto world is currently offering may not be for everyone.
Crypto savings accounts should appeal, primarily, to those that are already heavily invested in the blockchain space. These are the people that can make good use of their assets. Instead of simply storing their coins, they can use those as a way to earn additional revenue.
Why go for a crypto savings account?
Crypto savings accounts are a great way to earn passive income from your crypto assets. Another advantage refers to the interest rates related to digital currencies. These accounts are different from traditional savings. Customers can receive either USD interest rates or crypto interest rates. This allows crypto-aficionados the ability to accumulate their favorite crypto assets directly.
Knowing the pros and cons, let's dive into the top 9 crypto savings accounts.
The top 9 crypto savings accounts
Crypto savings accounts are all about passive income, and the Midas.Investments platform is about as reliable as they come. Midas offers both centralized finance and decentralized finance options for long-term wealth generation — calling itself the first CeDeFi platform. The platform offers yield on more than 15 digital assets, some of them going as high as 20%.
Midas has over $250 million in assets under management, with over 10,000 active investors earning yield every day. The strategies provided are a good way to handle investments without being too involved. It also offers investment tools and has its own token, MIDAS.
What is the interest rate?
What's important to note is that Midas offers "Boost Tiers," with higher tiers offering a boost to APR. There are five tiers: base, bronze, silver, gold, and diamond. Interest rates on Midas vary a good deal according to tier. The figures stated below are for the diamond tier.
The highest on offer is 20% for Convex (CVX). Stablecoins like USDT and USDC offer interest rates of 17.2%. Bitcoin has a rate of 9% while ether has a rate of 10.6%.
Platform features
There are several features that users can leverage on Midas. The most important one is its CeDeFi strategy, which is a combination of DeFi strategies with algorithmic tools. It offers such investment options as taking tokenized long and short positions on lending markets to balance portfolio risks. There are also automated investment yield products, gathering protocol fees while managing liquidity.
Another useful feature is its Yield Automated Portfolio (YAP). Each YAP is made up of a selection of cryptocurrencies, grouped together and weighted by market cap. This is a cost-effective way of investing and is essentially like buying stocks according to sectors in the market.
The last feature worth mentioning is the MIDAS token itself. This is a utility token that offers staking with an APY of up to 22.2%. It is also what allows you to boost passive income, with the greater the MIDAS holdings, the higher the boost tier the user is in.
What is the interest rate?
Platform features
What are the fees like?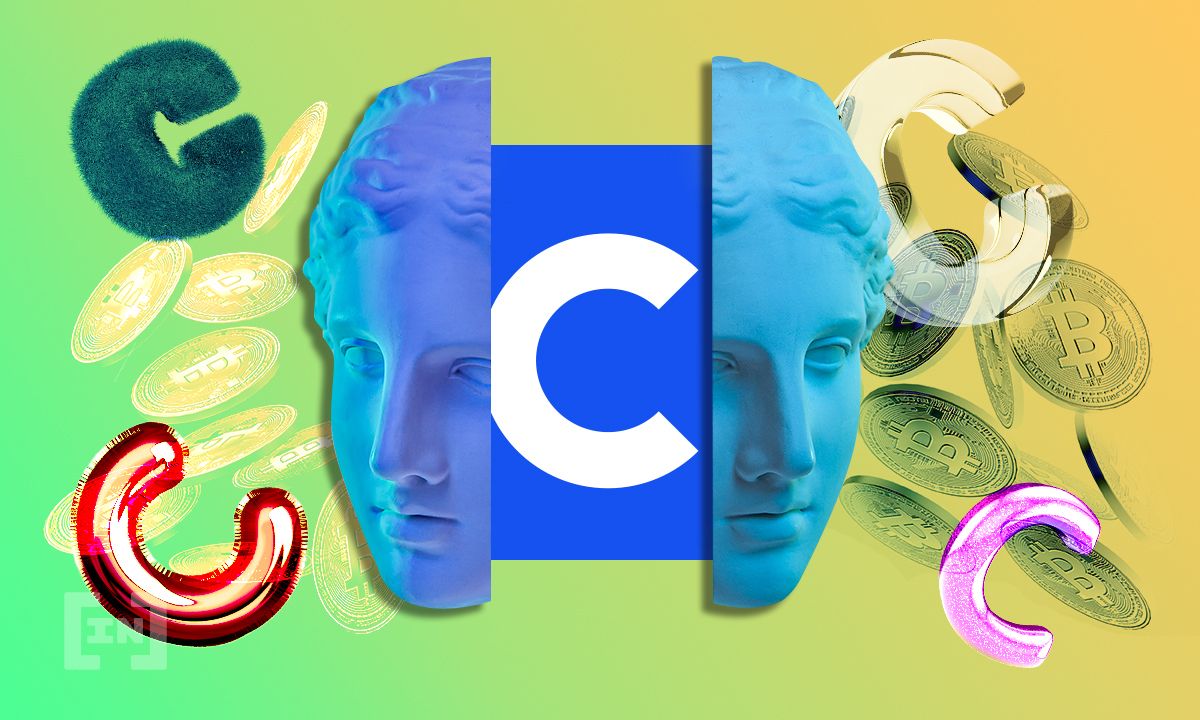 Coinbase is well-known for its crypto wallet and, also, as one of the biggest cryptocurrency exchanges in the world. It was also popular for its savings program. This has changed in recent times. Currently, Coinbase's program is available for select customers in the U.S. There is a waiting list for all others who wish to apply.
What is the interest rate?
The eligible Coinbase users can receive up to 4% APY on USDC.
Platform features
Coinbase features one of the most highly-developed trading platforms on the market. There are other incentives besides the savings option previously mentioned. New users, typically, receive a bonus for joining. There are also periodic opportunities to earn cryptocurrencies to the Coinbase Earn program.
What are the fees like?
Coinbase includes trade fees that range from 0% to 0.5%. The exchange also includes a withdrawal fee of 2.49%.
Gemini is a company founded in 2014 by the Winklevoss Twins, Cameron and Tyler. Gemini is an exchange platform that allows users to buy, sell, and trade digital assets. The company has built and continues to develop its own crypto system. This includes an NFT marketplace, secure crypto wallets, savings options, etc.
What is the interest rate?
Gemini is considered a safe, stable savings option. The platform launched its Gemini Earn program recently. It offers interest of up to 8.05% depending on the coin that is deposited. This includes stablecoins, as well as regular cryptocurrencies. For BTC, it provides a yield of around 2%.
Platform features
Gemini is involved in a number of high-profile crypto projects. The exchange supports over 50 cryptocurrencies. Upon registration and after trading at least $1000 worth of crypto, users receive a bonus of $25.
What are the fees like?
Gemini features transaction fees of up to 1.49%. It also includes a convenience fee of 0.05%. There are, however, no withdrawal fees. Users can retrieve funds from their savings accounts at any time.
As one of the best-known and popular crypto exchanges, KuCoin has also felt compelled to introduce a savings program. Similar to Binance's version, KuCoin Earn provides a number of financial instruments through which users can earn passive income.
What is the interest rate?
The KuCoin's savings account program offers a pretty generous rate. Currently, users receive a 6.1% APY on USDT. They also receive a yield of 0.64% on BTC. However, there are other altcoins that can provide a higher passive reward.
Platform features
Kucoin advertises that users can earn up to 12%. This value depends on a variety of factors. It particularly varies based on the coin that they wish to deposit.
What are the fees like?
KuCoin is known for its low trading fees. Withdrawal fees are similar to the industry standard. These vary based on the users' tier and on the digital asset that is involved.
Binance is possibly the largest cryptocurrency exchange at the time of writing and was founded in 2017. Currently, it offers a complex array of financial instruments.
Binance's alternative to the savings account option is titled Binance Earn. The company presents it as a complex suite of products that assist users in earning passive income. The overall popularity of the platform has also aided this program.
What is the interest rate?
Binance Earn offers a variety of mechanisms through which users can accrue passive income. The savings option is the most straightforward of this. Users are encouraged to deposit their crypto. In exchange, they received a fixed monthly rate. This yield depends on the type of coin that they are depositing. At the time of writing, the highest annualized interest rate is 25% on a number of coins.
Users can choose flexible savings or locked savings. With flexible savings, users can redeem their funds at any time. Locked savings provides a higher interest rate, but requires that users lock up their funds for a set period of time.
Platform features
Binance is a highly popular crypto exchange. It's well regarded for a large number of crypto coins that are tradable, its customer support, and its simple, effective application.
In terms of savings, Binance Earn offers several viable options. The yearly yield for saved stablecoins is around 6%. Meanwhile, holding bitcoin will provide a yield of around 1.2%. However, several other altcoins can offer users as much as 25% yearly.
What are the fees like?
Fees on Binance vary based on the level of the verified account and on the chosen financial instrument. The platform boasts low slippage and handling fees for Binance Earn. Trading fees and withdrawal fees are also required based on the crypto coin in question.
Cypto.com is one of the fastest-growing cryptocurrency exchanges. It lets its users trade over 250 cryptocurrencies. The platform offers services related to financial derivatives or various crypto products such as NFTs.
Besides all of this, Crypto.com also offers various rewards and bonuses. Its savings program involves numerous crypto assets that can be deposited.
What is the interest rate?
Crypto.com promises to offer some of the biggest interest rates available on the market. According to their website, these can climb up to 14.5%. There are, however, specific requirements that allow users to qualify.
The interest involves eight stablecoins and 15 regular cryptocurrencies. Yields are calculated daily. However, users may need to keep their money saved in their accounts for months on end to benefit from higher yields.
Platform features
Crypto.com is currently one of the largest and most popular crypto exchanges on the market. It caters to all types of users. The platform offers a large number of services that include futures and NFTs. There is also an application that has desktop usability, except in the U.S.
The platform also offers some of the highest yields on many coins that can be added to the account. This makes it an attractive option as a savings program. Still, users must keep their money stored for a long time to take advantage of the highest yield levels.
What are the fees like?
Crypto.com includes several fees. Transaction fees rise up to 0.40%. This varies depending on trading volume. There are no deposit fees. However, withdrawal fees vary based on the type of cryptocurrency.
YouHodler is a company that runs a cryptocurrency exchange and a lending program. It also includes a crypto savings option that offers high yields.
The service is not available in the U.S. at the moment. Still, in countries where it is available YouHodler offers short-term loans via collateral and advanced trading options.
What is the interest rate?
YouHodler pays approximately 5% on altcoins and 12% on stablecoins. Figures depend on the type of cryptocurrency involved.
The interest is compounded weekly. It is paid in the same currency. Users can withdraw funds at any time. From this point of view, the platform is in line with its other notable competitors.
Platform features
Customers can buy crypto using leverage from YouHodler. They can also use advanced trading tools. Users can place bets on whether cryptocurrencies will go up or down, or go "long" or "short."
What are the fees like?
YouHodler's fees are also in line with its industry competitors. It does not charge fees for crypto deposits. However, withdrawals are subject to fees based on the type of coin.
Hodlnaut is a Singapore-based company. It offers financial services to crypto users looking to earn interest on their digital assets. Hodlnaut is a relatively new company. The platform looks to incentivize users through high yields on their deposits.
What is the interest rate?
Hodlnaut is looking to build its reputation. As a result, it offers some of the highest interest rates in the whole of the crypto world. Currently, the platform offers a yearly yield of up to 12.7% on crypto deposits.
Platform features
Hodlnaut features a novice-friendly mobile app. Besides the interest rate, the program also offers various bonuses. For instance, users can receive $20 for every $1000 that they deposit.
The APY increases along with the amount of crypto that is deposited. For example, for a first-time 0.5 BTC deposit, a user receives 6.71% APY. They will receive 4.08% for their next 1.5 BTC deposit.
What are the fees like?
Hodlnaut offers one free withdrawal per month. All other withdrawal fees are charged based on the cryptocurrency. The fees are represented by a fat sum, regardless of the amount that is withdrawn.
Are crypto savings accounts worth your time and money?
A crypto savings account, under the right circumstances, can be a good way to earn additional income from digital assets that would otherwise be stuck in storage. Major crypto platforms generally have programs in place to cater to these needs. Each program offers various yearly yields and various conditions for withdrawing your funds.
However, it is also important to consider numerous factors. Cryptocurrencies are, by the market's nature, volatile. Furthermore, it is important to conduct your own research to avoid unnecessary risks. Finally, you may feel that your crypto is better used elsewhere.
Frequently asked questions
What is the safest crypto savings account?
What is a crypto savings account?
Can you use crypto as a savings account?
Is crypto better than a savings account?
Which crypto savings account is best?
What is a good APY for crypto?
Disclaimer
In line with the Trust Project guidelines, the educational content on this website is offered in good faith and for general information purposes only. BeInCrypto prioritizes providing high-quality information, taking the time to research and create informative content for readers. While partners may reward the company with commissions for placements in articles, these commissions do not influence the unbiased, honest, and helpful content creation process. Any action taken by the reader based on this information is strictly at their own risk.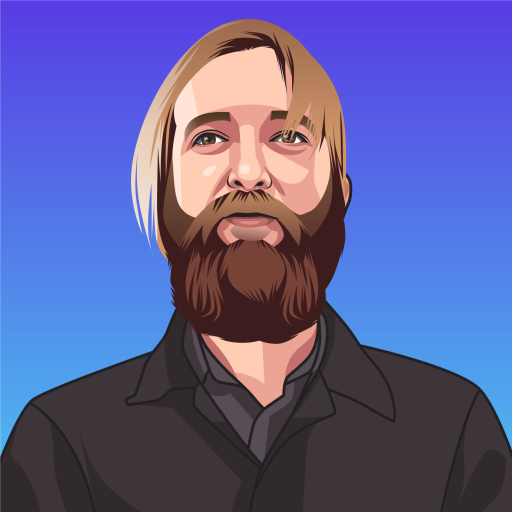 Eduard Banulescu is a writer and musician originally from Bucharest, Romania who is currently active on a number of various projects. Eduard's been working in an official...
Eduard Banulescu is a writer and musician originally from Bucharest, Romania who is currently active on a number of various projects. Eduard's been working in an official...
READ FULL BIO
Sponsored Sponsored