Choosing the right platform to buy and sell bitcoin is crucial. A crypto broker acts as a significant gateway, helping individuals navigate the complex landscape of cryptocurrency investment. Not only do these brokers make the trading process simpler, but they also offer a secure environment, with many being regulated by top-tier financial institutions. However, with the plethora of crypto brokers available today, selecting the best one can seem daunting.
This article provides a comprehensive guide to the best crypto brokers for buying and selling bitcoin in 2023, taking into account factors such as ease of use, fees, security, and range of available cryptocurrencies. Whether you're a seasoned investor or a beginner in the crypto world, this guide will help you make an informed choice.
What are crypto brokers?
A crypto broker is a platform that helps you buy and sell cryptocurrencies, like bitcoin or ethereum. Users employ crypto brokers if they want to trade cryptocurrency instantly, and, usually, the crypto broker charges a commission for each trade. Crypto brokers are a lot like traditional brokers who help you buy or sell things, but instead of stocks and commodities, crypto brokers deal in digital currencies.
Crypto brokers make it very easy for you to set up an online space, your user's account, where you can trade your regular money, like dollars or euros, for cryptocurrencies. They also often offer additional perks, like trading advice and analysis of the crypto market.
Crypto brokers might even offer derivative products, such as futures, options, and contracts for difference (CFDs) tied to cryptocurrencies. These tools let traders make deals based on the future value of cryptocurrencies, giving them a way to guess price changes without owning the actual cryptocurrencies.
What are the 4 best crypto brokers?
Check out these top picks for crypto trading, including both conventional online brokers and newer, specialized cryptocurrency exchanges. You might also want to see which brokers offer the best sign-up bonuses to figure out where you could get a bit more bang for your buck.
eToro
Best for customer support
eToro stands out as a leading crypto broker due to its copy trading feature. The platform allows traders to copy the strategies of expert investors or get special perks by sharing their own tactics. With over 3,000 assets that you can trade, eToro is a major international cryptocurrency exchange. For those living in the U.S., eToro provides stock and exchange-traded fund (ETF) trading services in 44 states, in addition to its existing cryptocurrency options.
Pros
eToro is a regulated trading platform
It excels in social copy trading
Highly user-friendly and easy to use
Wide range of market options
Cons
Limited traditional research materials and tools
eToro does not support automated trading strategies.
The platform's mandatory stop-loss and take-profit requirements may limit some trading strategies.
Cryptocurrency is offered by eToro USA LLC ("the MSB") (NMLS: 1769299) and is not FDIC or SIPC insured. Investing involves risk.
Uphold stands out as a user-friendly bitcoin broker that allows you to buy and sell cryptocurrency with ease, making it an excellent choice for beginners. Its easy-to-navigate user interface is accessible through desktop and mobile apps, accommodating both at-home and on-the-go trading.
A unique selling point is Uphold's ability to trade within asset classes, unlike many competitors, which can offer more flexibility in your trading strategy. It also has an AutoPilot feature that lets you set up recurring purchases, helping you navigate the volatile crypto market through dollar-cost averaging.
When it comes to security, Uphold doesn't compromise. The platform employs industry-standard security measures like KYC verification and two-factor authentication. The majority of user funds are kept in cold storage, significantly enhancing security against potential online threats. Plus, the broker runs a bug bounty program, encouraging users to report any security issues.
Pros
Buy and trade across asset classes
Transparent fee structure
Cons
Limited cryptocurrencies
No advanced trading features
Bonus
20% for deposit (non-EU users only)
AvaTrade distinguishes itself as one of the premier bitcoin trading platforms. This crypto broker is a great choice for cryptocurrency day trading, thanks to its vast market coverage. The platform facilitates cryptocurrency trading via Contracts for Difference (CFDs). It's worth highlighting that CFD trading allows traders to bet on price fluctuations of cryptocurrencies without actually owning the underlying asset, providing a level of convenience and flexibility that is beneficial.
With a focus on user-friendliness that caters to traders at all experience levels, AvaTrade also features tools such as AvaProtect. This offers traders protection from volatility, allowing them to partially hedge their position with a forex option, adding an extra safety layer in the often unpredictable crypto market. Day traders can benefit from 93 indicators available in the AvaTradeGo app, crucial for those who depend heavily on technical analysis to make swift, informed trading decisions.
Pros
Easy and fast account opening
Free deposit and withdrawal options
Great research tools
Cons
Limited offering (only CFDs, forex, and cryptos)
High inactivity fees
Average forex fees
As a leading crypto broker, Coinbase offers a seamless platform for buying cryptocurrency using fiat money, such as U.S. dollars. It shines with its user-friendly interface and swift deposit and withdrawal mechanism, making it a compelling choice for traders.
Seasoned traders can leverage the more sophisticated Coinbase Pro platform, featuring advanced charting tools, options for crypto-to-crypto transactions, and various order types like market, limit, and stop orders.
What sets Coinbase apart from many competitors is its unique instant withdrawal feature. Immediately after purchasing cryptocurrency with fiat, users have full access to their new assets without the typical waiting period. This benefit is especially valuable for those interested in utilizing their cryptocurrency in decentralized applications or other third-party services.
Pros
Instant purchase and trading
More than 50 fiat currencies are accepted
Cons
No crypto staking feature
Absence of phone customer support
No advanced trading features
Difference between a crypto broker and an exchange
A cryptocurrency broker and an exchange both serve as intermediaries for trading cryptocurrencies, but they operate differently. A crypto exchange is like a marketplace that connects buyers and sellers of cryptocurrency. These platforms don't buy or sell the assets themselves; they merely facilitate the trading between users. With an exchange, there must be at least two parties willing to take opposite sides of a transaction for a trade to occur.
Prices on an exchange are determined by the traders themselves, and trades can be settled instantly. However, exchanges might have liquidity issues, especially for less popular assets or large transactions, and require assets to be deposited on the platform before trading.
On the other hand, a crypto broker trades directly with the users. When you buy or sell cryptocurrencies through a broker, you're buying from or selling to the broker itself. Unlike exchanges, brokers can allow traders to lock in a trade at a certain price even if they can't pay for the asset right away.
They set their own prices for the assets, although these prices are influenced by the market rates on other platforms. The advantage of using a broker is that they often guarantee the price of a trade, so there's less risk of slippage (the difference between the expected price of a trade and the price at which the trade is executed). But they might charge higher fees or spreads than exchanges. However, some brokers offer different perks, such as automated trading signals.
Whether you should use a broker or an exchange depends on your specific needs. If you want immediate ownership of your assets and lower fees, an exchange could be a better choice. If you're looking for price guarantees and the ability to lock in trades, you might want to consider a broker.
Why use a crypto broker?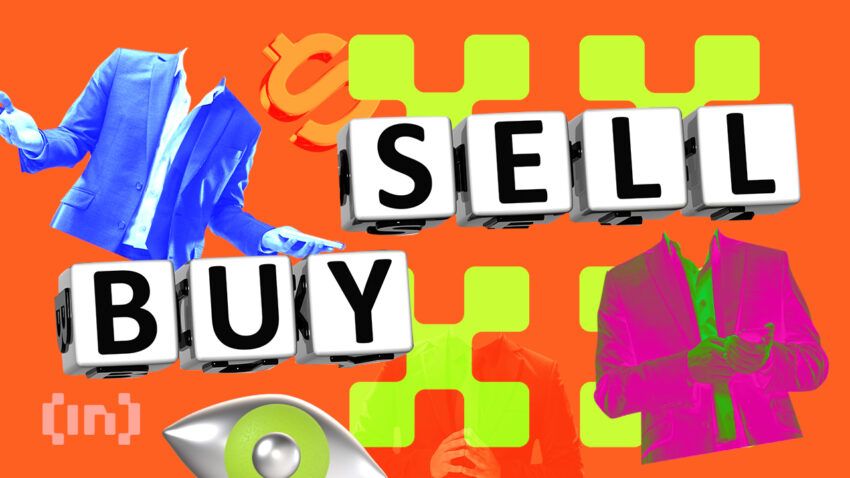 Using a crypto broker is a smart choice for a lot of traders. And the main reason many traders choose a crypto broker is convenience. Using a crypto broker can be a safer, easier, and smarter way to trade cryptocurrencies.
Buying and selling digital currencies with a broker is often way easier than using a decentralized exchange, especially if you're new to trading or crypto.
If you're into trading contracts for difference (CFDs), doing so with a broker is easier. You're already used to that trading system, and the only thing that changes is the asset. Some brokers even offer crypto trading bots, which allow you to implement your trading strategies with ease.
Lastly, brokers are known for their great support. They're usually available 24/7, making them a convenient option for traders.
What is the role of a cryptocurrency broker?
​​A cryptocurrency broker plays a crucial role in the buying and selling of digital assets. Some key responsibilities of a cryptocurrency broker are executing trades, determining prices, and offering liquidity. Additionally, crypto brokers may also provide safe storage options for the cryptocurrency purchased through the platform. Many brokers also offer customer support services, assisting clients with technical issues or questions about the market. Brokers can also provide additional services like margin trading, futures, and options trading. These services are typically aimed at more experienced traders.
Services
The primary role of a cryptocurrency broker is to facilitate trades, such as bitcoin transactions, between buyers and sellers of digital currencies. They act as intermediaries in the cryptocurrency market, helping investors buy or sell cryptocurrencies at a price set by the broker. In other words, when you make a transaction with a broker, the broker is either selling you the cryptocurrency from their own holdings or buying your cryptocurrency to add to their holdings.
Cryptocurrency brokers take the complexity out of trading by providing a user-friendly interface, typically aimed at less experienced traders or those who prefer a more straightforward trading process. This can include simple market buy or sell orders, charting tools, educational materials, and customer support. They also generally offer a range of payment options, such as credit/debit card transactions or bank transfers, to make it easier for customers to purchase cryptocurrencies.
Additionally, brokers play an important role in risk management. Because they are trading from their inventory, they can provide liquidity and enable trades even when there might not be a perfect match between buyers and sellers in the market. They also often offer various trading tools, such as trading on margin or using futures contracts. Another important aspect of crypto brokers is that they ensure compliance with financial regulations and security measures to provide a safer environment for their customers to trade.
What are the best cryptocurrency brokers to use?
Identifying the best cryptocurrency broker is subjective and depends on an individual's trading needs, preferences, and level of experience. However, several factors can be considered universally significant when choosing a broker.
The first factor is security. Given the number of scams and hacks in the cryptocurrency world, it's paramount to choose a broker that uses robust security measures, including two-factor authentication and cold storage for funds.
Additionally, a broker that is regulated by reputable financial authorities can provide a certain degree of assurance in terms of legal protections.
Next, consider the broker's user interface and educational resources. A user-friendly platform that's easy to navigate is ideal, particularly for newcomers to cryptocurrency trading. It's also beneficial if the broker provides educational resources to help traders understand the market. Furthermore, customer support is important in case you encounter any issues or have questions.
Another important aspect to consider when choosing your best crypto broker is the range of cryptocurrencies offered, the fee structure, and the payment options provided by the broker should be considered. A wider selection of coins offers more opportunities for diversification. The broker's fees should be competitive and transparent, with no hidden charges.
Regarding payment options, a good broker should provide multiple methods, such as bank transfer, credit card, and even other cryptocurrencies, for depositing and withdrawing funds.
Remember, the "best" broker can vary from person to person based on these and other factors. It's important to do your research and choose a broker that best fits your individual needs and trading goals.
What's the best crypto broker for you?
Choosing the best crypto broker involves assessing factors like platform usability, availability of a demo account for practice, fee structure, payment method charges, and regulatory compliance.
Check for FCA registration or equivalent for financial protection. Consider the broker's reputation through user reviews. Ensure the broker supports the specific cryptocurrencies you want to trade and accepts your preferred payment method. If you're trading rather than holding, ensure the broker provides the necessary trading options, such as leverage. These considerations will help you find a broker that suits your specific needs.
Frequently asked questions
Who are cryptocurrency brokers?
What is the cheapest broker for cryptocurrency?
What is the largest crypto broker?
Disclaimer
In line with the Trust Project guidelines, the educational content on this website is offered in good faith and for general information purposes only. BeInCrypto prioritizes providing high-quality information, taking the time to research and create informative content for readers. While partners may reward the company with commissions for placements in articles, these commissions do not influence the unbiased, honest, and helpful content creation process. Any action taken by the reader based on this information is strictly at their own risk.
Iulia Vasile is a seasoned professional in the cryptocurrency and blockchain industry, working full-time in the field since 2017. With a background in computer engineering, she...
Iulia Vasile is a seasoned professional in the cryptocurrency and blockchain industry, working full-time in the field since 2017. With a background in computer engineering, she...
READ FULL BIO
Sponsored Sponsored