As cryptocurrencies evolved, profit-making possibilities also increased. One such method is cryptocurrency CFD trading. The method of day trading, originating from the stock market, has made its way into the cryptocurrency markets. Crypto CFDs are much the same, just with cryptocurrency rather than fiat currency.
Crypto CFDs are a little more complex than traditional spot trading, but it can be lucrative. We go over everything you need to know about crypto CFDs, including what they are and how they work.
What are crypto CFDs?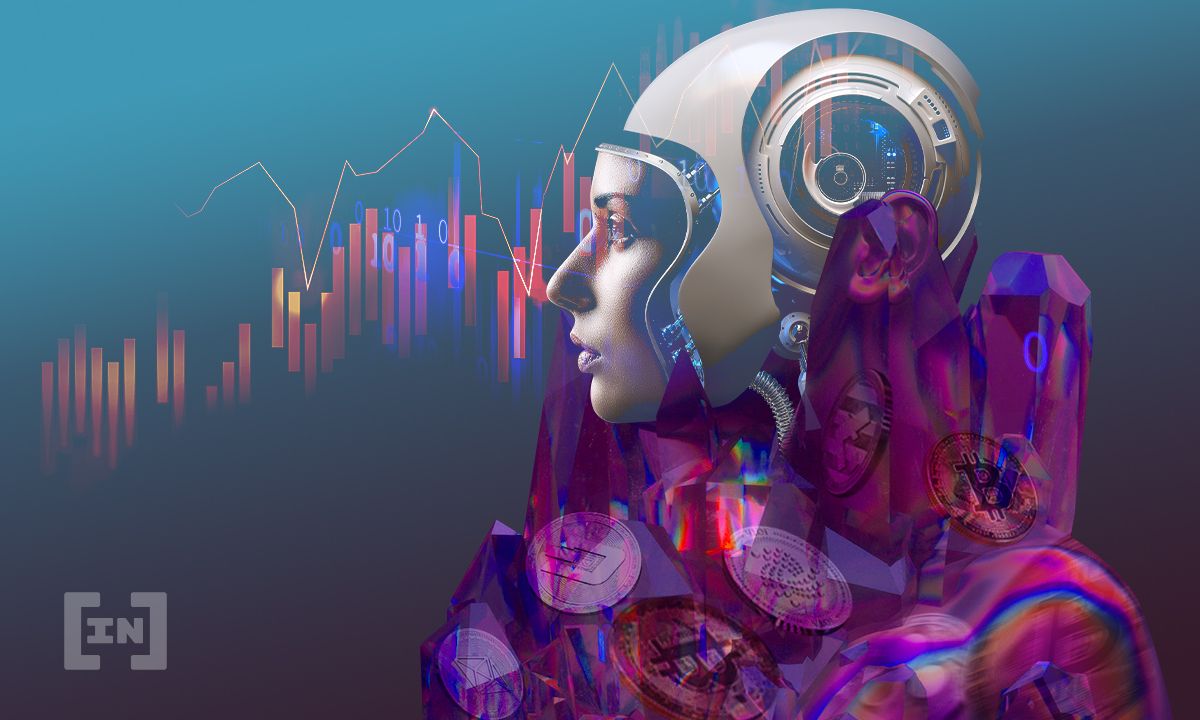 Crypto CFDs offer a chance to make a profit, effectively, by betting on the future movements of certain cryptocurrencies without having to use much of your capital. However, as with traditional stock market CFD trading, there is an element of risk. Especially because, while you need no initial capital, you are liable to pay any losses.
Much like conventional CFDs, this type of trading allows traders to take advantage of fluctuations in the market. CFDs or Contracts for Differences allow you to make a prediction or speculation on the future price trajectory for a particular crypto asset, e.g., bitcoin, with relatively little initial cost to you.
To sum up, CFDs are contracts that pay the difference between opening and closing prices. The trader must correctly predict when the price will move. If the trade makes a loss, he or she has to pay that loss.
How do cryptocurrency CFDs work?
Crypto CFDs work through a trader making predictions about the future of a digital currency.
In all cases, the trader must put down a small percentage of an asset's value as collateral (of sorts) for the trade. Cryptocurrencies can, for this type of trading, be traded in pairs. The currency pairs with which you can trade include the following:
BTC/USD
BCH/USD
ETH/USD
XRP/USD
LTC/USD
BTC/ETH
The potential for profit exists despite these limited trading pairs. For someone starting CFD trading with crypto, it makes sense to only use one or two trading pairs, as they learn the ropes.
Advantages of CFDs
Cryptocurrency CFD trading does have the potential to produce profit, with little need for massive amounts of capital. The option to put a small percentage of the value of the asset towards the trade is a real advantage. This particularly helps those who are new to CFDs.
The ability to choose the assets you trade with gives you control and insight into which strategies may work best for CFD trading. With this in mind there is a good chance that you can generate good returns.
Although this could serve as a disadvantage, the extreme volatility involved in crypto assets provide plenty of opportunities to make a profit. This is something that you would have to learn before putting significant amounts of money into crypto CFDs.
Short-term trades that are involved in crypto CFDs mean that there is less dependency on a crypto asset doing well in the long-term, as may be the case if you HODL coins. This means that, presuming you are successful in your trades, there is more opportunity to take the profit before the asset's value decreases again.
Unlike trading CFDs on the stock market, there is no time limit on the trades you place. The stock markets around the world have limited trading hours. Trading cryptocurrency can happen at any time of day and never closes.
Disadvantages of CFDs
CFDs are extremely volatile, and there is as much chance that you will lose money as you will be able to take profit, if not more.
Relying on the fate of one or two cryptocurrencies, rather than a diversified portfolio, lessens your chances of return. Putting all your eggs (or coins) in one basket is not conducive to long-term success.
Despite the potential for high returns, crypto CFDs still have costs to them, often higher in terms of percentage than other types of investment, crypto, or otherwise.
Trading crypto CFDs vs. trading crypto on an exchange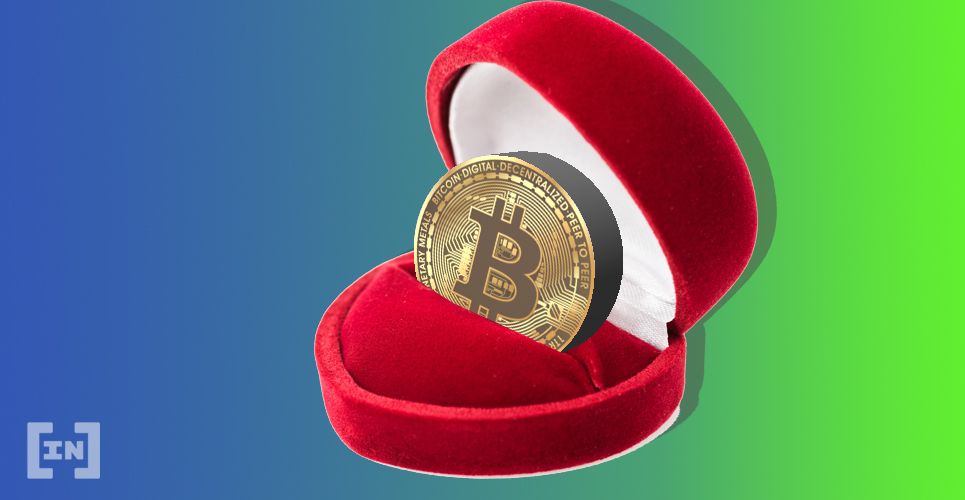 So, what are the advantages of trading cryptocurrency CFDs over trading on a regular exchange? While it involves more risk, the main benefit is that trades and swings in value happen quickly. This differs from the long game played when buying crypto on a spot exchange. This allows for almost instant profit — if you make the correct call.
The disadvantage is that if a user makes a loss, they must pay for the difference, rather than other methods of trading, which allow for you to wait for it to go back up. This is one of the many risks that you take when trading CFDs, but if you can make a success of it, this is likely to happen less often.
CFD vs. ETF
There are massive differences between a CFD and an ETF, particularly when it comes to risk. Namely, that a CFD is effectively speculative trading, based on market trends and the views of the trader. An ETF (Exchange-Traded Fund), however, is an asset that you can invest in that has a stake in numerous companies.
Some ETFs can be too invested in one company, resulting in potential extreme movements in the value of your portfolio. However, the ability to invest in many companies means that you are diversified and more likely to produce a return.
By comparison, CFDs give you the opportunity to control the companies that you invest in, based on your judgment. This is, rather than an automated process, following a stock market index. This has the benefit of being in more control of what you believe will give you the greatest return, regardless of whether it actually does.
Comparing different crypto CFD platforms
While there are regulations in the U.K. banning CFD trading on cryptocurrencies, other countries have platforms that are great for this type of trading. We have compared a few below.
While not a well-known platform, this one has its own accompanying software for all levels of traders. Besides this, it supports crypto CFD trading with twelve different cryptos, as well as three of its own indexes.
Its range of software, including MetaTrader 4, MetaTrader 5, and cTrader, cater for all ways to CFD trade. For example, while both MetaTrader softwares cater to different levels of expertise, cTrader automatically makes trades for you.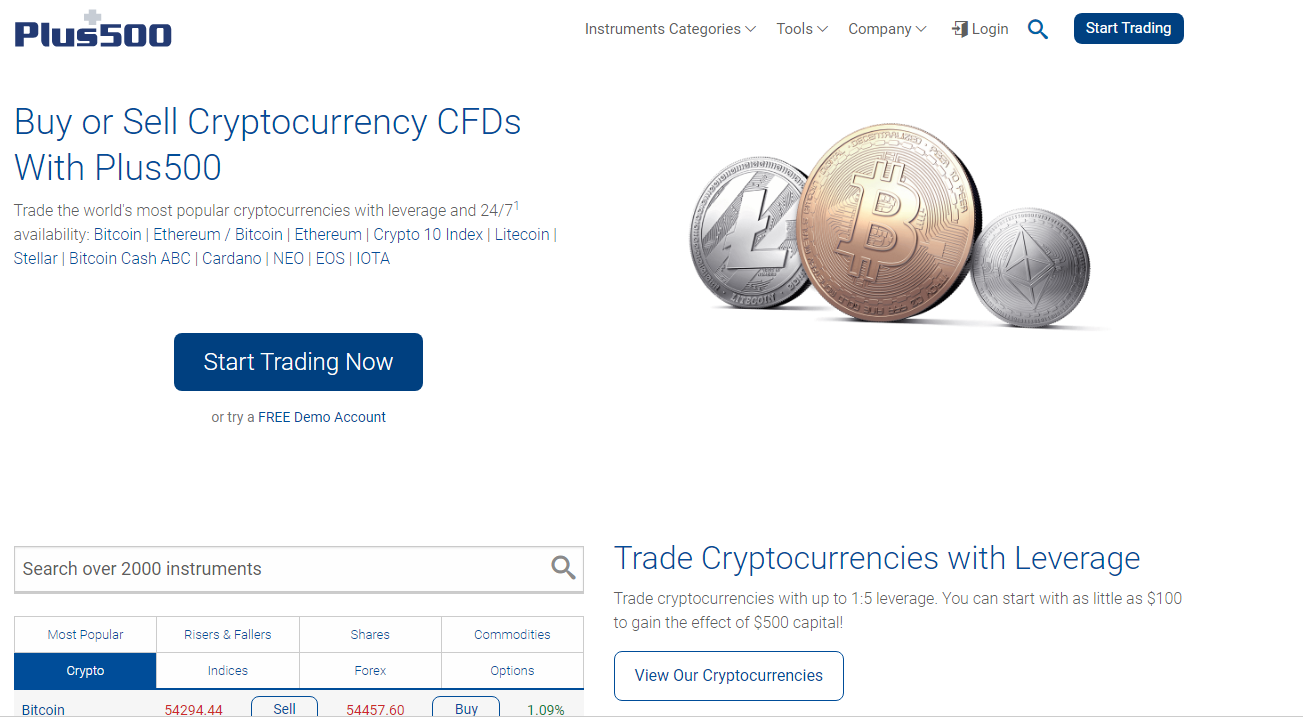 Plus500 has many of the same benefits as the other platforms mentioned, while also having the widest range of cryptocurrencies to trade — 13 to be exact. Its Crypto 10 Index stands as the benchmark of crypto indexes. It serves as the crypto equivalent of the S&P 500 in the U.S. for stocks.
In terms of fees, given that it is also zero-commission, the costs of trading are minimal. Plus500 is the platform to go for if you'd like plenty of flexibility.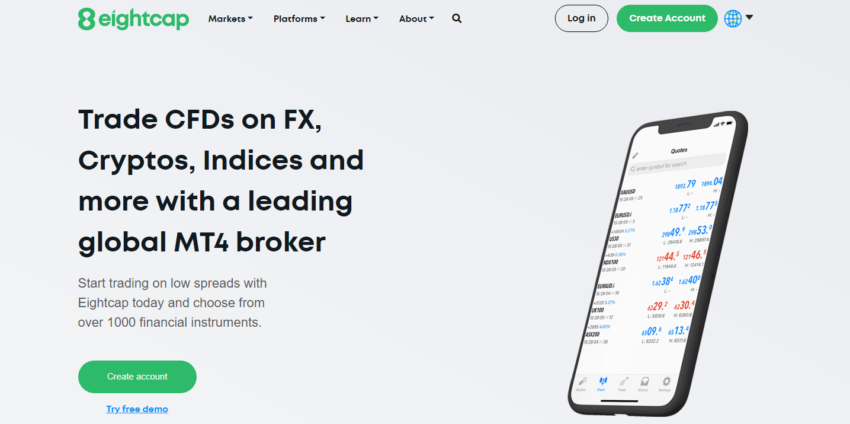 Regulated by the FCA, ASIC, CySEC, and SCB, Eightcap lets you trade CFDs on several different assets, including cryptos, FX, and indices. Overall, there are over 1000 financial instruments. They even give you a free demo to try out. It offers two trading platforms — the MetaTrader 4 and MetaTrader 5.
Specifically for cryptocurrencies, there are over 250 available, including crypto-crosses and crypto indices. Leverage goes up to 1:20, with fast execution and competitive spreads starting from 0 pip. You don't need a crypto wallet either, as you can add funds through PayPal, Credit/Debit card, Skrill, Neteller, and more. There are multiple funding and swift withdrawal options as well.
CFD requires skill and tolerance
While there is a considerable amount of risk involved in CFD trading with cryptocurrencies, if you can employ skill and patience, trading can bring a lot of income. It may be a case of trial and error and a lot of learning, but with the right platform for your strategy, it may be better than spot trading or hodling.
That said, it's not for everyone. Depending on your confidence and tolerance for risk, the better option may be to stick to other methods of crypto trading. This helps you learn the ropes before taking the risks associated with CFD trading. That's up to you. Nevertheless, it could be a great opportunity to both make profit and learn a lot.
Frequently asked questions
Disclaimer
In line with the Trust Project guidelines, the educational content on this website is offered in good faith and for general information purposes only. BeInCrypto prioritizes providing high-quality information, taking the time to research and create informative content for readers. While partners may reward the company with commissions for placements in articles, these commissions do not influence the unbiased, honest, and helpful content creation process. Any action taken by the reader based on this information is strictly at their own risk.
Robert is a writer from Yorkshire where he received a BA in Journalism from Leeds Trinity University. Having previously contributed to Shout Out UK, Metro and The Yorkshire...
Robert is a writer from Yorkshire where he received a BA in Journalism from Leeds Trinity University. Having previously contributed to Shout Out UK, Metro and The Yorkshire...
READ FULL BIO
Sponsored Sponsored