If you've ever wondered "do crypto trading bots work?," you're reading the right guide.
The short answer is yes, they do work! The long answer is, there are various ways to program and create trading bots, which can do all sorts of different functions for both novice and advanced traders.
This post will break down the different types of crypto trading bots, how they work, and the best ones on the market.
What are crypto trading bots?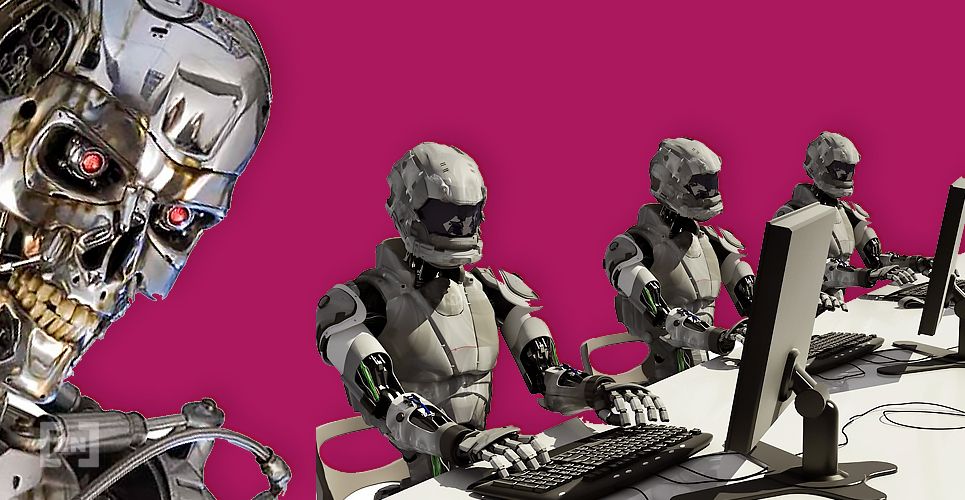 Crypto trading bots are automated crypto trading tools used for executing trades without human intervention. Considering the fact that the crypto market runs 24/7, traders tend to set up bots to work while they're asleep or at work, and can't tend to their portfolio.
Advantages
Humans can only process so much information at once, whereas robots don't have a limit. Sure, a person can stare at different charts, take in the information, and make an educated decision on what to do next. But human error exists, and one can only be alert for so long. Bots don't get tired, and can consistently make wise decisions based on the data they're presented.
What's especially interesting, however, is that crypto trading bots will never have FOMO or get worried about losing a good trade. Bots don't have emotions, and won't make bad decisions based on them. Instead, trading bots will always focus on the best possible decision.
Disadvantages
Considering the crypto market is so volatile, it's impossible to perfectly program trading bots to always act the way they should in a trade. If there's a significant market crash or a scenario a robot hasn't been programmed for, it could make the wrong decision and put your portfolio at risk.
Also, crypto trading bots aren't generally used for massive profits. Instead, they're used to generate a series of smaller profits. It's never a good idea to put your whole portfolio in the hands of a robot, after all.
What are the best crypto trading bots?
Here is a list of the top six automated crypto trading bots.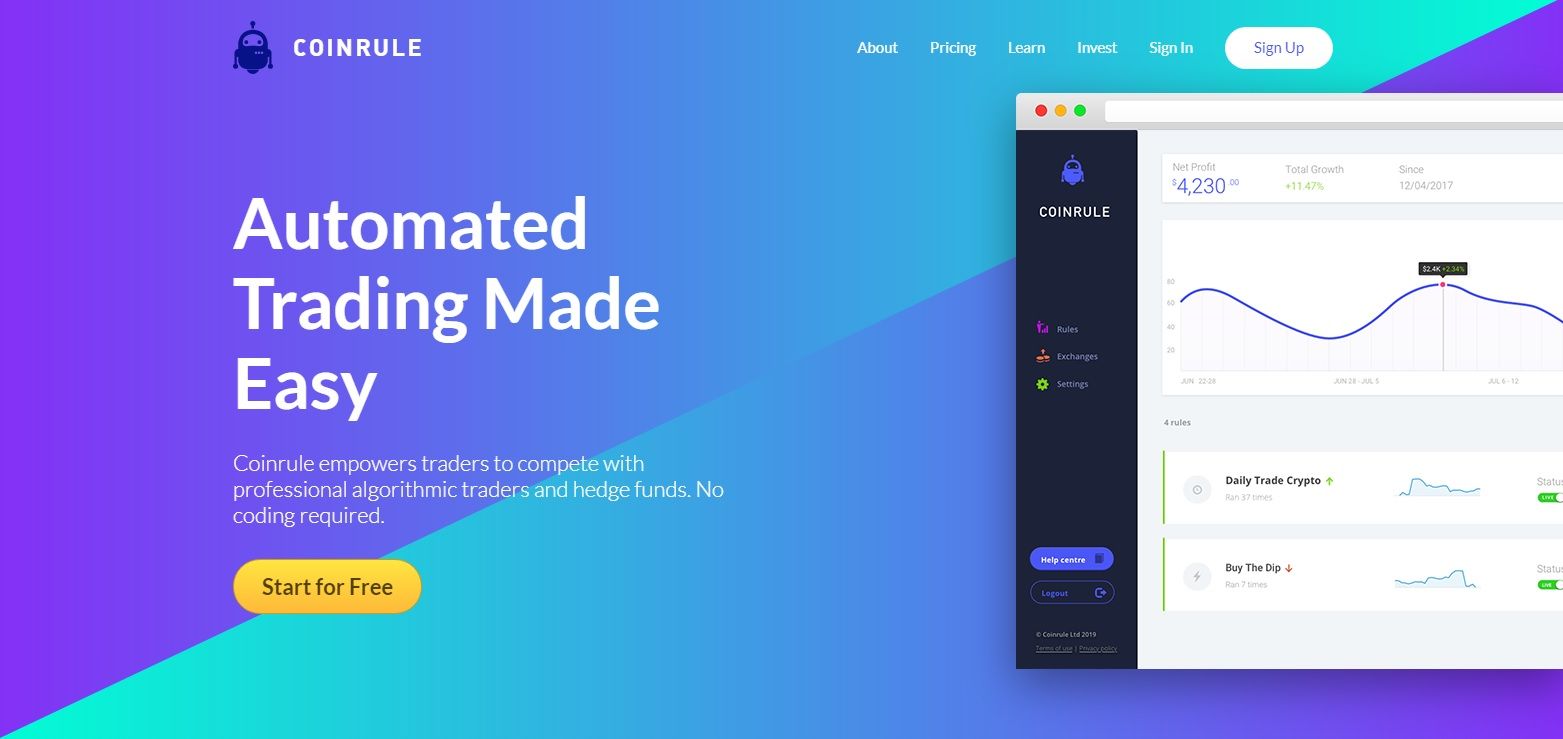 Unlock the full potential of your crypto investments with Coinrule – the crypto command center for every level of trader. Integrated with major exchanges like Binance and Coinbase Pro, this bot offers an unparalleled range of features that elevate it beyond mere automated trading.
With its unique Any Coin and Any Contract Scanners, sift through over 2,000 cryptocurrencies to pinpoint promising investment avenues in real time.
New to trading? Opt for one of the 200+ pre-set templates built on time-tested strategies. Seasoned investor? Dive into Coinrule's AI-Based Trading Bot Marketplace to deploy backtested, high-yield strategies in an instant.
The platform's educational resources, complete with tutorial videos and one-on-one coaching, deepen your crypto acumen. At the same time, its intuitive, risk-free demo mode lets you test strategies before going live.
From its robust rule-based trading setup and TradingView integration to its flexible pricing tiers, Coinrule is designed to be your all-in-one solution for crypto trading, available on Android, iOS, or the web.
With backing from prominent investors like Y Combinator and a vibrant community on Discord, Coinrule doesn't just facilitate trading—it enhances your entire trading journey.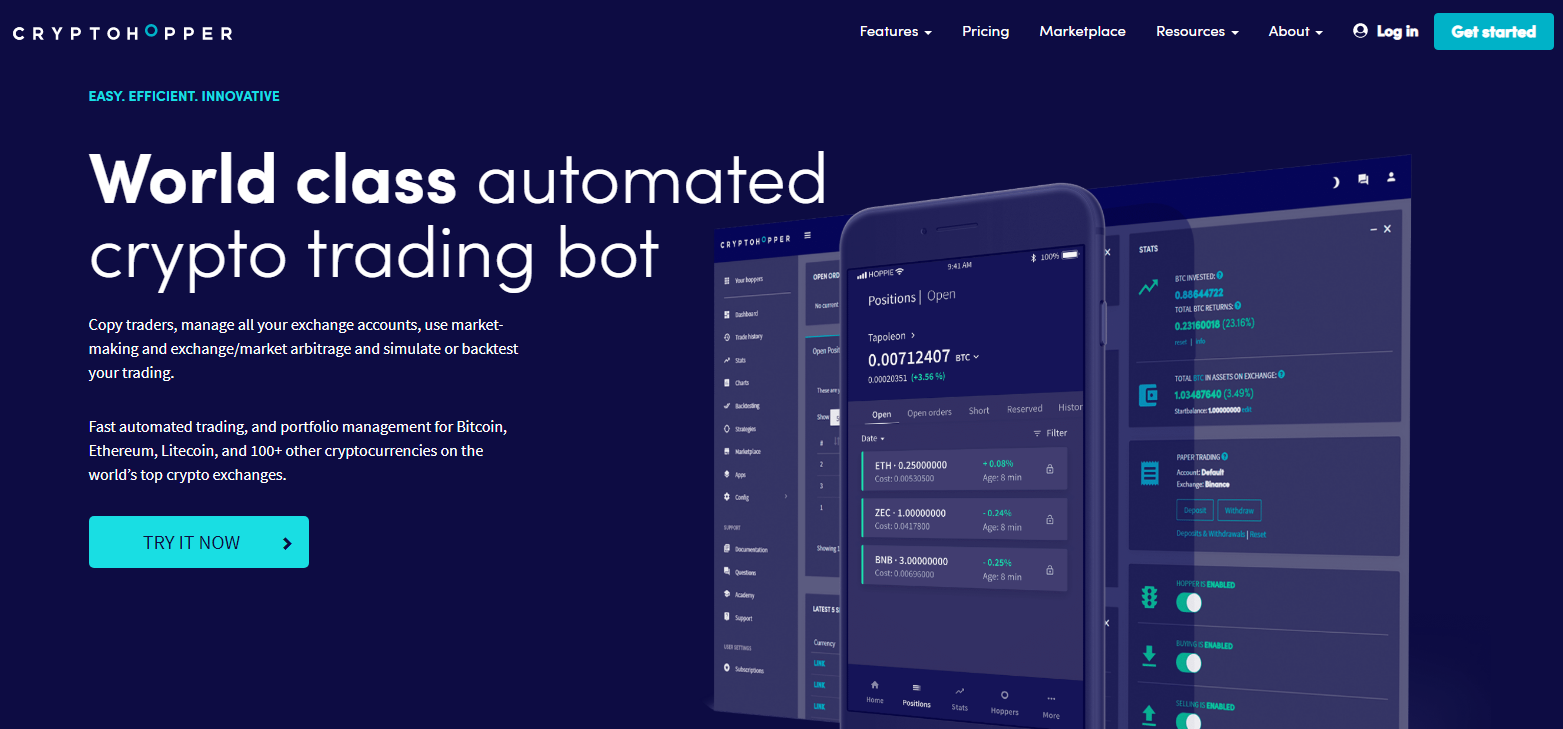 Cryptohopper is unique from other bots in the way it utilizes cloud storage. Basically, a Cryptohopper bot is always connected to the Internet and analyzing the market, even when you're not connected to the Internet.
Newer traders can also have their Cryptohopper bot link to and follow public trade signals. Those who are more advanced, however, can program their own crypto signals and cryptocurrency strategy for the bot to follow.
Launched in 2018, Bitsgap is a comprehensive crypto trading platform with several features. Among its core products are sophisticated trading bots and a portfolio manager. The platform supports over 20 crypto exchanges, including major ones like Binance U.S, Kucoin, and OKX.
Bitsgap trading bots use automated algorithms too. There are several prepared strategies to help you make the most out of market movements. The portfolio manager tracks and monitors hundreds of cryptocurrencies, and can be used to conveniently manage your assets across multiple exchanges.
You can get started for free on Bitsgap as there is a 7-day trial. After that, there are three plans to choose from, starting from $29 a month. Bitsgap serves the U.S., Latin America, the EU, the Commonwealth of Independent States, and the Middle East and North Africa.
One of the newer crypto trading bots on the market, Axion Crypto comes with a ton of features, a customizable user interface, and more than 100 technical indicators to get even newbies started right away.
That said, those who are experienced traders will enjoy Axion Crypto's top crypto strategy plays like Reverse Trading and Dollar Cost Averaging. If you'd like, you can create and store your own strategies as well.
Axion Crypto supports integrations into Binance U.S, Kraken, ByBit, and various other exchanges.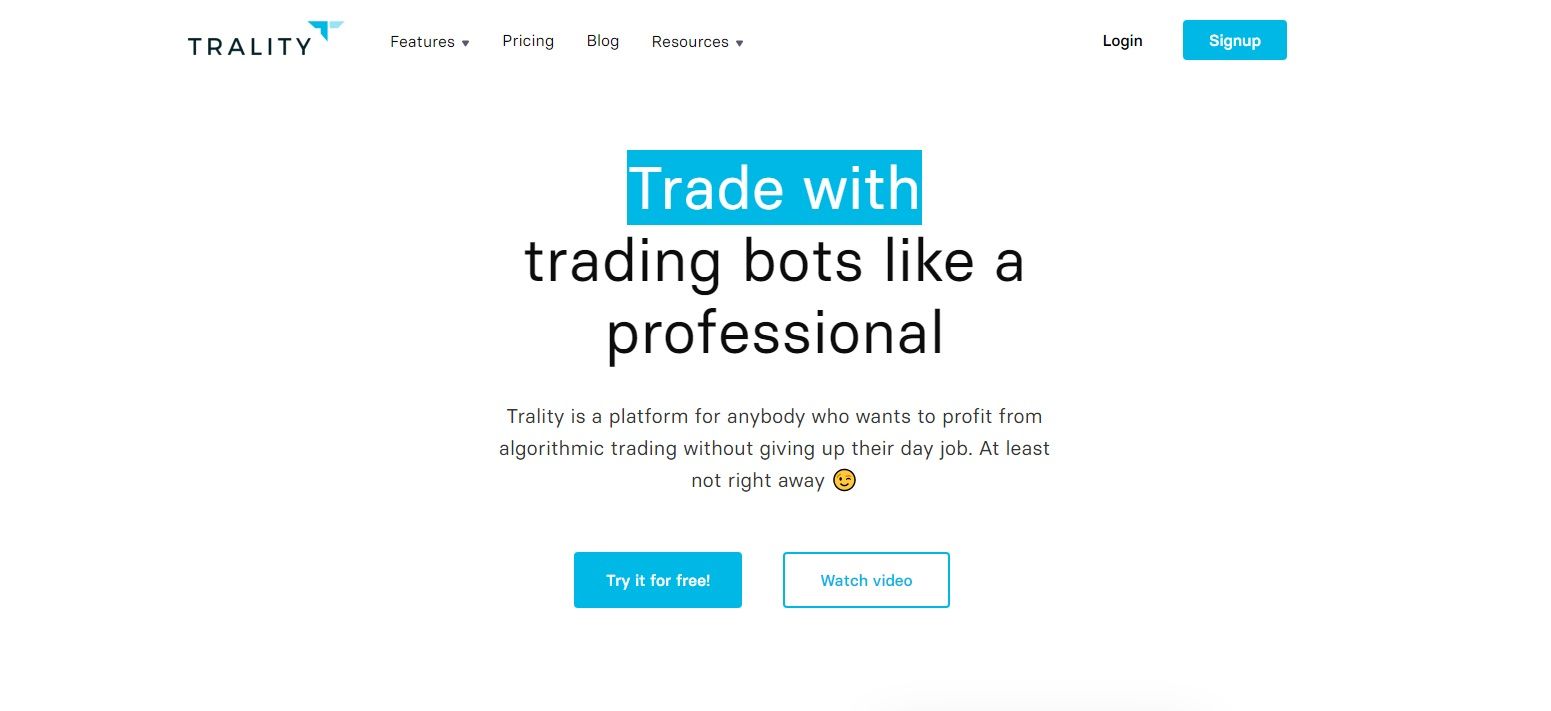 Trality is one of the more unique crypto trading bots out there due to its support of the Python coding language. Basically, those who know the language can input their own commands and logic for the bot to follow. If a trader is advanced, for example, they can make a bot as knowledgeable as they are.
Beginners shouldn't feel left out, though, as Trality features a drag and drop interface for programming bot activities. Plus, once you've solidified the features you like, you can run the bot in a test environment to see how it performs.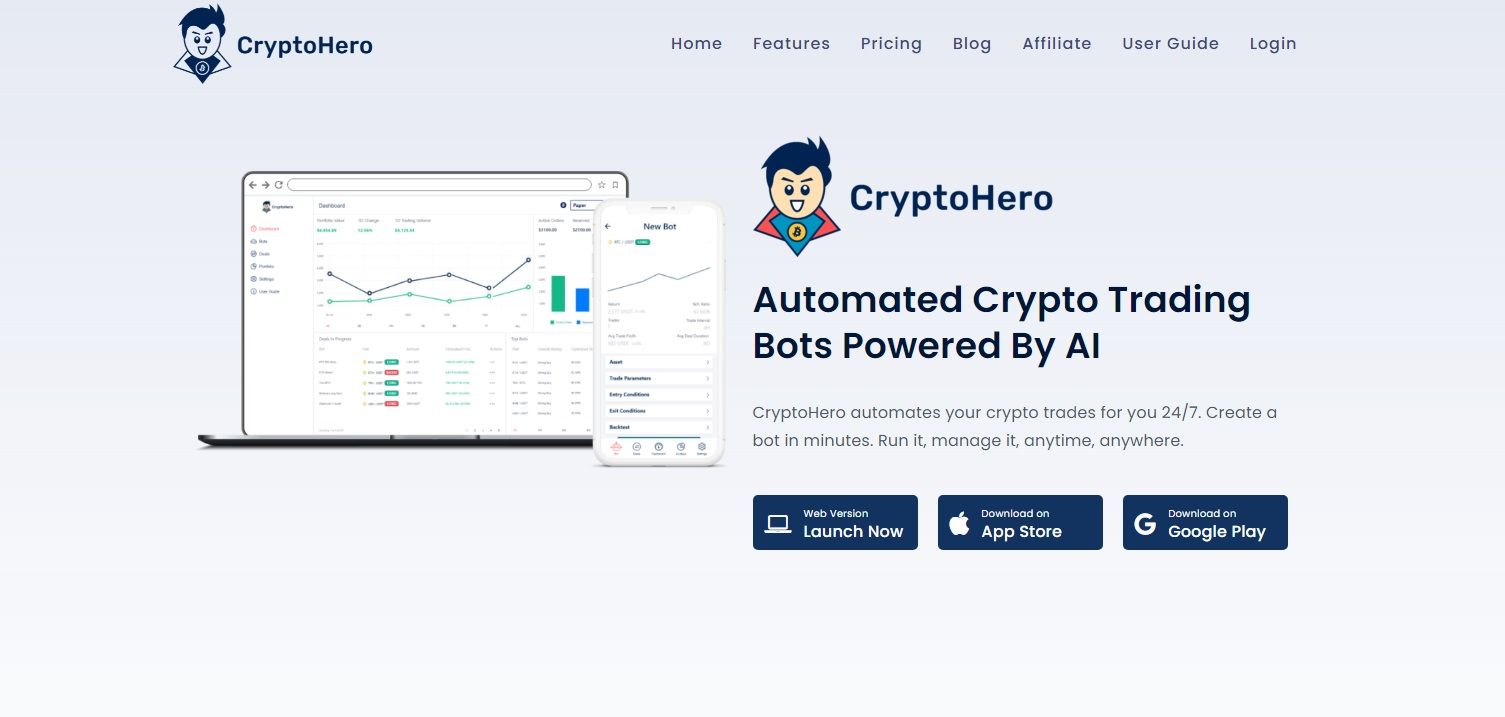 CryptoHero is a fantastic crypto trading bot for beginners. That user-friendly approach is thanks to the bot's artificial intelligence (AI) features.
You can have your CryptoHero bot connect to multiple exchanges and follow all sorts of technical indicators with very little effort. Once you've decided what you want your bot to focus on, and where you want it to integrate, you can run it in a test environment to make sure your choices are sound.
Different types of bots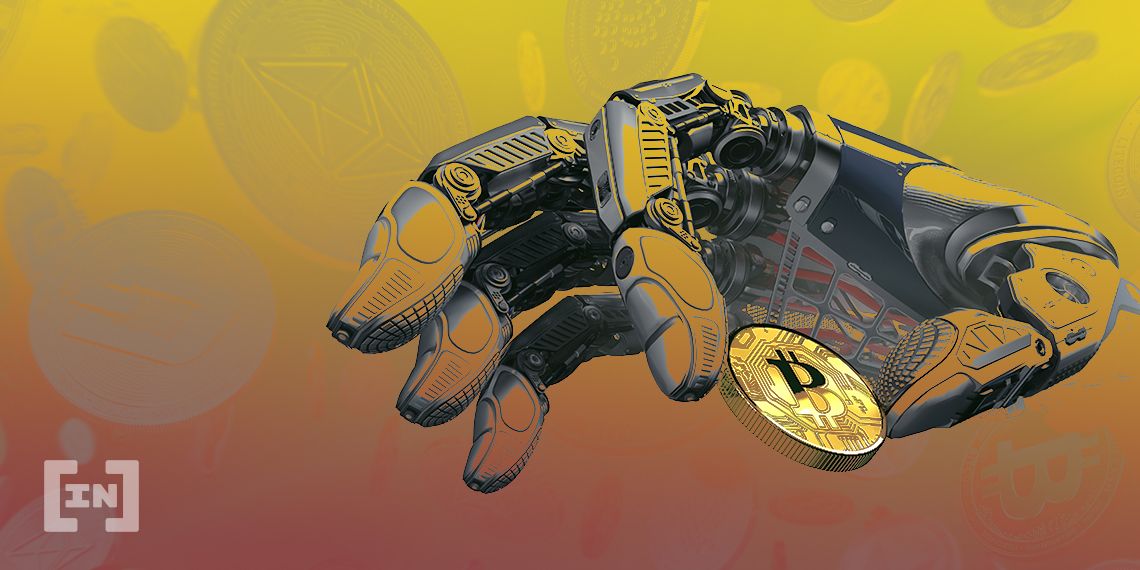 There are a few different types of crypto trading bots. Let's go over them.
Arbitrage
Arbitrage trading bots look at the prices across various cryptocurrency exchanges, and trade between them to generate profit. While these price discrepancies only range a few hundred dollars at most, doing this multiple times can generate a fair amount of revenue.
Market making
On the other hand, market making bots consistently make buy and sell orders to profit from what's called spread. Spread is the range between the highest bid one makes on a coin and the lowest one offered for it.
So, a market making bot will buy a low-priced coin and sell it to a higher bidder over and over again.
How do crypto trading bots work?
Automated crypto trading bots need access to the wallet and exchange you want it to trade on. This means linking the bot to your platform of choice via its API key.
To make decisions, crypto trading bots analyze market performance and the potential risk of a trade. It will then execute on trades it deems low-risk, and avoid high-risk options, unless you ask it to do otherwise.
Do crypto trading bots actually work?
Yes, crypto trading bots actually work! That said, don't expect to be rich off of crypto trading bots. Instead, these automated traders are used more to make various smaller profits that add up over time.
Are crypto trading bots profitable in 2021?
Yes, crypto trading bots are profitable. The amount of profit can vary based on the bot and how you program it, but it's very possible to profit from using one.
Can you automate crypto trading?
Yes, utilizing crypto trading bots. Note, however, that you won't simply get rich from launching a crypto trading bot. It takes time for one to start generating steady profits.
Frequently asked questions
What are crypto trading bots?
How do crypto trading bots work?
What are the advantages and risks of using crypto trading bots?
Disclaimer
In line with the Trust Project guidelines, the educational content on this website is offered in good faith and for general information purposes only. BeInCrypto prioritizes providing high-quality information, taking the time to research and create informative content for readers. While partners may reward the company with commissions for placements in articles, these commissions do not influence the unbiased, honest, and helpful content creation process. Any action taken by the reader based on this information is strictly at their own risk.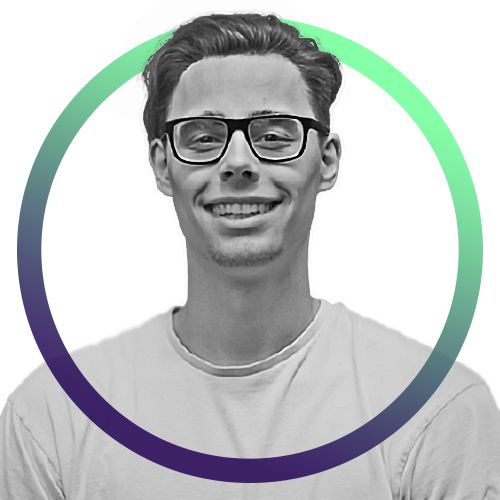 Max is a cryptocurrency journalist with an affinity for games and emerging technology. After leaving school to start a writing career, he wrote his first article on blockchain and...
Max is a cryptocurrency journalist with an affinity for games and emerging technology. After leaving school to start a writing career, he wrote his first article on blockchain and...
READ FULL BIO
Sponsored Sponsored