Which platforms allow you to buy crypto with PayPal? In the ever-evolving world of web3, finding secure and convenient platforms to buy and trade digital assets is crucial for both new and experienced investors. PayPal, a popular and widely accepted payment method, has become an attractive option for those looking to purchase cryptocurrencies. 
This guide explores nine different platforms allowing you to buy crypto using PayPal, providing an extensive range of choices to suit your needs and preferences. Join us as we delve into each platform's unique features, fees, and limitations.
What are the best crypto exchanges and platforms to buy bitcoin with PayPal?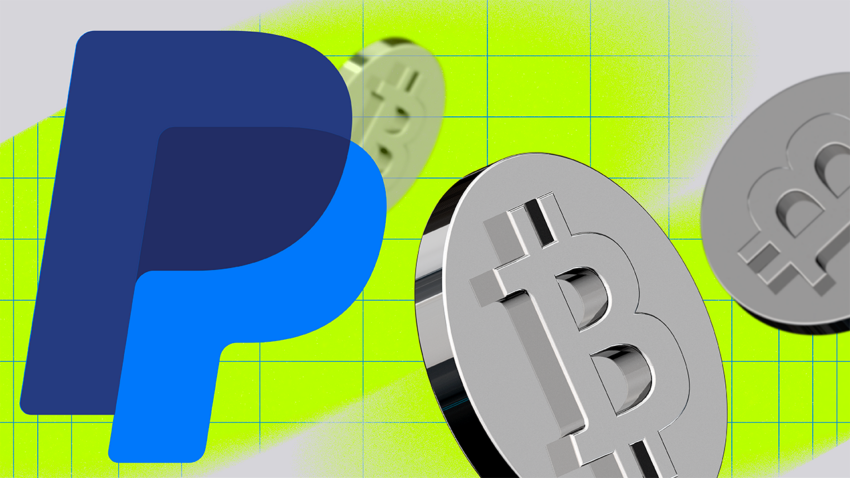 Although purchasing bitcoin directly via PayPal is an option, there are better alternatives for those who want to use PayPal as a payment method.
As per our findings, the top options for buying Bitcoin with PayPal are Bitstamp or Coinbase US. An additional option is eToro US, which is particularly recommended for users interested in speculating on price fluctuations rather than owning the actual coins. Here's a rundown of the top platforms which accept PayPal as a payment method.
eToro
Multi-asset investment platform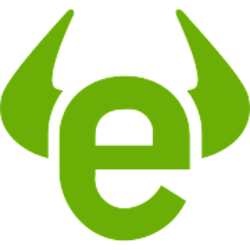 Best for copy trading
eToro stands out as one of the few platforms that effectively incorporates multiple payment processors, enabling you to effortlessly buy bitcoin with PayPal. By leveraging the payment system alongside eToro's social trading features, you can smoothly execute BTC transactions, regardless of your experience level.
Step 1: Create an account on eToro and log in.
Step 2: Navigate to the cryptocurrency page, select bitcoin or use the search bar.
Step 3: Select a method to buy crypto. 
You will have two options: Trade or Order.
Trade: Purchase a specific amount of bitcoin at the current market price.
Order: Set a target price for BTC and the number of coins to buy. Your order will be executed when the price reaches your target.
Step 4. Select crypto amount
Choose the amount of BTC you want to buy and click "Deposit". Note: to execute the order, you must have a completed and approved profile, which includes providing proof of your identity and address.
eToro doesn't charge any PayPal deposit fees. 
For withdrawals, eToro charges a $5 fee. The minimum cashout is $30. Currency conversion fees start at 50 pips.
Disclaimer: eToro is a multi-asset investment platform. The value of your investments may go up or down. Your capital is at risk.
Coinbase US
Centralized exchange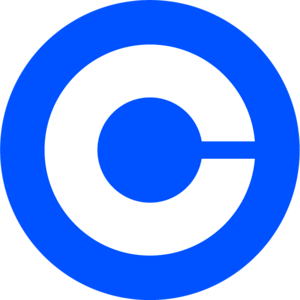 Best for beginners
Coinbase's seamless integration with PayPal allows U.S. customers to easily and swiftly buy crypto using their debit cards and bank accounts linked to PayPal. This partnership enables instant funding of crypto purchases with PayPal, making transactions more convenient.
Users can leverage their existing PayPal accounts to make transactions on Coinbase without needing to add bank accounts or card numbers directly, thus enhancing security and simplifying the process.
Also, Coinbase offers multiple funding options for customers in the U.S., including connected bank accounts via ACH or wire transfer, debit cards, Coinbase USD wallets, and PayPal accounts. With plans to expand PayPal-linked crypto purchases to more countries, Coinbase is a reliable and user-friendly choice for using PayPal to invest in digital currencies.
Step 1: Link your PayPal account with Coinbase.
To use PayPal for funding your Coinbase account, both your PayPal and Coinbase accounts must be verified. Go to your Coinbase settings and add PayPal as one of your payment options.
Step 2: Deposit USD using PayPal.
Navigate to your USD wallet on Coinbase, click or tap "Deposit," and the PayPal option will appear. Select it and follow the on-screen instructions to complete the transaction. Keep in mind that you cannot link a PayPal account that doesn't match your Coinbase account information.
Please note that this option is only available for U.S. customers who can use PayPal to add USD to their Coinbase account. However, you can cash out from PayPal using EUR or GBP.
Step 3. Buy bitcoin or any crypto 
Once you've successfully added money to your Coinbase account using PayPal, you're ready to trade fiat money for bitcoin or other crypto assets.
Coinbase charges a 2.5% fee when depositing funds using Paypal. 
The platform allows maximum deposits of $1,000 per 24 hours (U.S. only).
Coinbase allows withdrawals of up to $10,000 per transaction and up to $25,000 per 24 hours.
Bybit P2P
Centralized exchange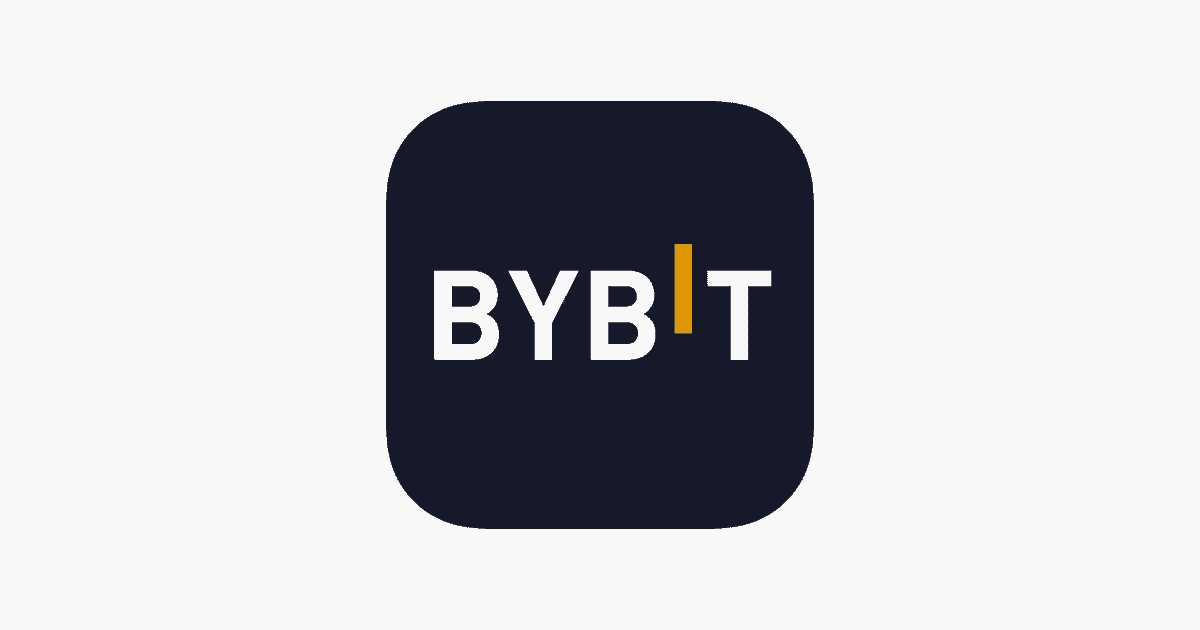 Availability
Worldwide, except U.S.
Bybit Peer-to-Peer (P2P) is an easy-to-use and secure P2P trading platform that facilitates the exchange of assets between two users at a mutually agreed-upon price. It is important to note that Bybit does not provide the buy and sell offers displayed on the P2P page.
Currently, Bybit P2P supports over 40 fiat currencies, including EUR, USD, and JPY, as well as four cryptocurrencies: USDT, BTC, ETH, and USDC.
Bybit P2P doesn't charge any transaction fees.
PayPal can only be used to buy crypto on the Bybit Peer-to-Peer (P2P) service. However, Paypal can be used for normal withdrawals. 
Step 1. Click on "Buy Crypto" > "P2P Trading" on the top left corner of the navigation bar to enter the P2P trading page.
Step 2. On the Buy page, filter advertisers by entering your desired criteria for Amount, Fiat Currencies, or Payment Methods based on your transaction needs.
Step 3. Choose your preferred advertisement, and click on "Buy USDT" (or the desired cryptocurrency).
Step 4. Enter the amount of fiat you want to pay or the amount of coins you want to receive. Click on "Buy" to proceed.
Step 5. After completing the payment, click on "Payment Completed."
Once the seller releases the purchased coins, you can click on "Check Asset" to view your transaction history and order status from the P2P order history. If the seller fails to release the coins after 10 minutes, click on "Submit Appeal."
The fee structure for P2P trading on Bybit is divided into two categories: taker and maker. Bybit P2P offers zero transaction fees for both takers and makers.
The taker is the user who buys or sells coins by placing an order through existing advertisements on the P2P platform, while the maker is the user who posts trade advertisements.
Paypal US charges 0% for consumer-to-consumer transactions if both accounts are from the U.S. 
International transfers (when the accounts are from different countries) have a 5% fee for the transaction, with a minimum fee of $0.99 and a maximum fee of $4.99. 
Paypal also applies an exchange fee when sending different currencies. The exchange rate is often worse than the international one.
OKX P2P
Centralized exchange
Best for low trading fees
Availability
Worldwide, except U.S.
Choosing OKX P2P to buy crypto with PayPal offers several advantages. Firstly, the platform facilitates the transaction of digital assets directly between users, ensuring a seamless trading experience. To trade on the OKX P2P marketplace, you only need a registered OKX account with email or mobile number verification and at least KYC Level 1 personal info verification.
OKX ensures secure trading by verifying all advertisers and using escrow technology. This way, the platform safeguards your assets by holding the crypto until the seller receives a payment confirmation. Moreover, OKX P2P trading does not charge any service fees, making it cost-effective for users.
However, keep in mind that transaction fees may apply depending on your payment method, such as PayPal. The platform also offers flexible pricing options for advertisers, allowing them to set fixed or floating prices for their ads. With these features, OKX P2P provides a secure, user-friendly, and affordable option for buying crypto with PayPal.
Step 1. Register and verify your OKX account
Complete your account registration by verifying your email and mobile. Then, complete your identity verification (level 1 — Personal info verification and level 2 — photo verification).
Step 2. Choose a method to buy crypto
Find an ad at your preferred rate in the marketplace or create your own ad.
Step 3. Place an order
Select the ad you want to trade with and follow the seller's payment instructions. Make the payment to the seller using your preferred banking or wallet app (e.g., PayPal). Ensure all payment details are correct before making the payment.
Step 4. Confirm payment completion
After completing your payment, click 'Payment Completed' on the order. The crypto will be sent to your Funding Account once the seller confirms your payment is received.
If necessary, cancel an order: If you haven't paid yet, you can cancel an order by clicking 'Cancel Order' in the order details. If you have paid and the seller has not released the crypto, do not cancel the order. Instead, contact the seller via the OKX chat or contact customer service for support.
If you experience payment problems due to the seller's bank or wallet account, contact the seller via the OKX chat for assistance, request another payment account, or cancel the order and find another advertiser.
Step 5. Receive your crypto
After completing the payment and notifying the seller, wait for the seller to release the crypto. Once the seller clicks 'Release Crypto', the crypto will be deposited into your Funding Account.
There are no service fees on OKX P2P trading. However, there might be bank or wallet charges when you make the payment with the preferred payment method (e.g., PayPal) outside of OKX.
PayPal charges 0% fees for money transfers between accounts located in the same country. 
For international transfers, PayPal charges a 5% fee for the transaction, with a minimum fee of $0.99 and a maximum fee of $4.99.
Kucoin P2P
Centralized exchange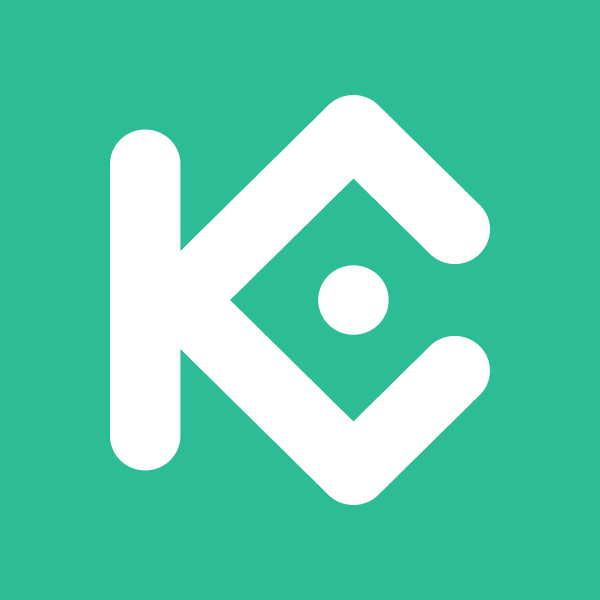 Best for altcoins
Availability
Worldwide, except U.S.
KuCoin's Peer-to-Peer (P2P) service is a good option if you want to buy crypto with PayPal. The user-friendly platform makes it suitable for both beginners and experienced users. KuCoin P2P service uses an escrow system to ensure the security of transactions. The platform holds the crypto until the payment is confirmed, protecting both buyers and sellers from fraudulent activities.
The crypto exchange offers a variety of cryptos for P2P trading, giving you the flexibility to choose the digital assets that meet your investment goals. Users will also appreciate the various payment methods, including PayPal. What's more, the platforms carefully verify the identity of advertisers, ensuring that you are trading with trustworthy and reliable users.
Step 1. Log in to your KuCoin account. 
From the main page, click on "Buy Crypto," then select "P2P" to access the KuCoin P2P trading page.
Step 2. Click on "P2P" and then "Buy." 
Choose your desired fiat currency. Browse through the list of merchants, and look for those who accept PayPal as a payment method. Once you find a suitable merchant, click "Buy."
Step 3. Type in how much crypto you want to buy. 
Enter the total amount of fiat currency you want to spend or the amount of crypto you wish to purchase. Review the transaction details, ensuring that PayPal is the selected payment method. Click "Place Order" to proceed.
Step 4. Complete the PayPal payment. 
Follow the merchant's instructions to complete the payment using PayPal. This may involve logging into your PayPal account and sending the payment directly to the merchant. Ensure all the details are correct, including the recipient and the amount. Once the payment is complete, return to the KuCoin P2P trading page and click "Mark as paid."
Step 5. Wait to receive your crypto. 
Wait for the seller to confirm receipt of your payment and release the crypto to your KuCoin main account. This process may take some time, depending on the seller's responsiveness. Once the crypto is released, the order will be marked as completed, and you can view your newly acquired digital assets in your main account.
Kucoin P2P payments through PayPal are limited to $10,000. 
PayPal charges 0% fees for money transfers between accounts located in the same country. 
For international transfers, PayPal charges a 5% fee for the transaction, with a minimum fee of $0.99 and a maximum fee of $4.99.
Bitstamp
Centralized exchange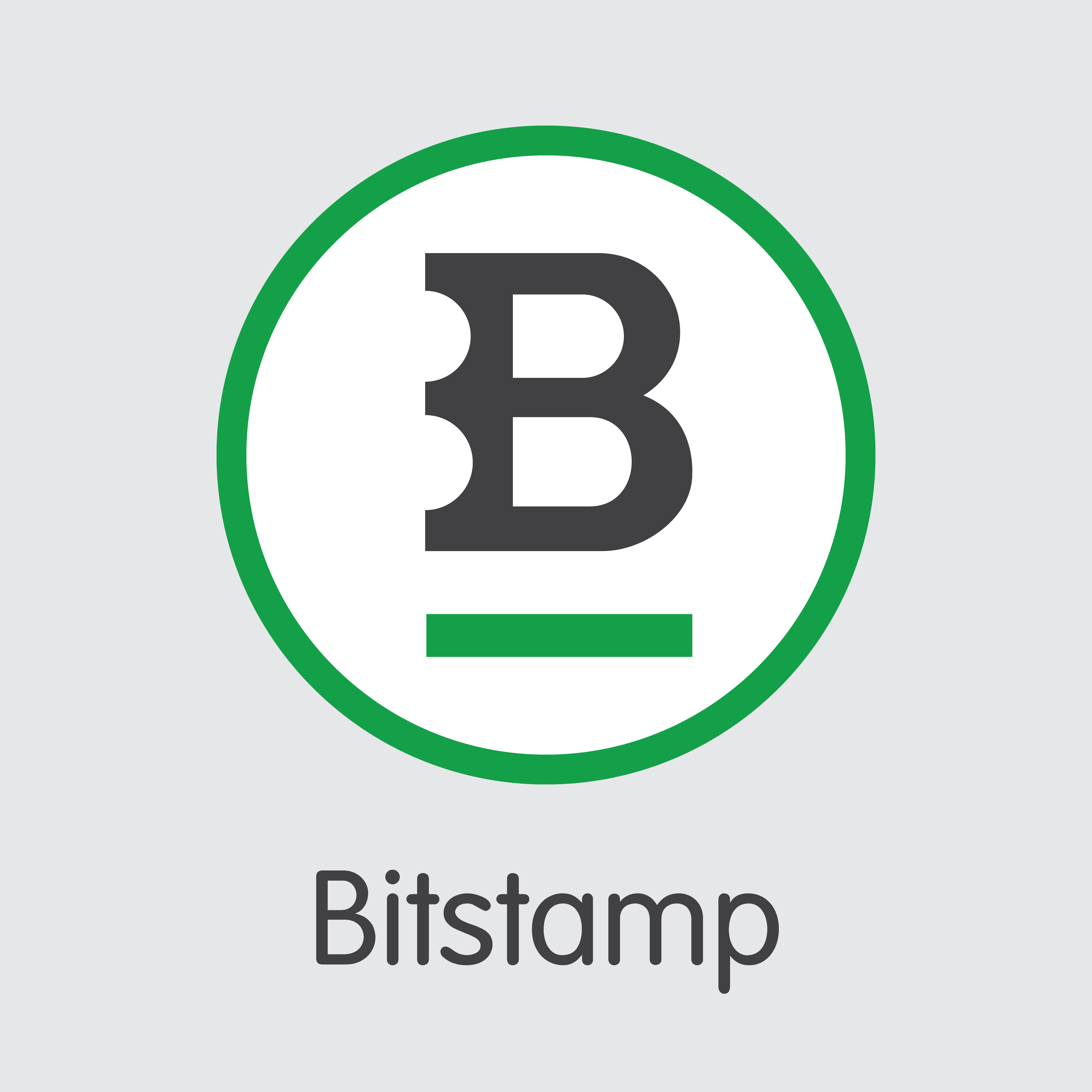 Best for altcoins
Bitstamp offers a convenient way to buy crypto with PayPal. To start making transactions on Bitstamp, all you need is a PayPal account. This allows you to manage and track your financial information in one place.
The process of buying crypto on Bitstamp using PayPal is fast and straightforward. Additionally, you can take advantage of their latest offer, which includes a 0% trading fee across all coins for your first $1,000 (or equivalent) in trading volume over the previous 30-day rolling period (refer to the fee schedule for details).
Step 1. Log in to your Bitstamp account. 
If you don't have one, create an account and complete the necessary verification steps.
Step 2. Set-up 2FA.
Enable two-factor authentication (2FA) on your Bitstamp account if you haven't already. This is required to use PayPal for purchases.
Step 3. Select crypto to buy. 
From the main Bitstamp dashboard, select the cryptocurrency you want to purchase.
Step 4. Select payment method. 
Click "Buy with PayPal" or navigate to the "Deposit" page and click "Direct Crypto Purchase."
Enter the fiat amount (e.g., USD or EUR) you want to spend on the purchase.
Step 5. Select PayPal payment. 
Click "Buy with PayPal." You will be redirected to the PayPal login screen.
Log in to your PayPal account. Make sure that the name associated with your PayPal account matches the one associated with your Bitstamp account.
Confirm the transaction details on the PayPal screen and complete the purchase.
Once the transaction is confirmed, you have successfully bought crypto using PayPal on Bitstamp.
Bitstamp charges a 4% fee for PayPal deposits. 
With Bitstamp, you can make daily crypto purchases of up to 2,500 USD/EUR using PayPal.
CEX.IO
Centralized exchange

Best for experienced investors
CEX.io is a well-established and reputable crypto exchange that has been operating since 2013. The platform adheres to strict security measures and regulatory compliance, ensuring the safety of your funds and personal information.
The exchange offers a variety of cryptocurrencies to buy with PayPal, allowing users to diversify their portfolios and explore different investment opportunities. When using PayPal on CEX.io, transactions are processed instantly, allowing users to quickly and conveniently purchase cryptocurrencies. Also, CEX.io is known for its responsive and helpful customer support, making it easier for users to resolve any issues or get assistance when needed.
Step 1. Log in to your CEX.IO account. 
If you don't have one, sign up and complete the necessary verification steps.
Step 2: Go to Instant Buy.
Go to the Instant Buy service on the CEX.IO Exchange.
Step 3. Select crypto and amount. 
Choose the cryptocurrency you want to purchase and the primary currency for the transaction (USD, GBP, or EUR).
Enter the amount of crypto you would like to buy, or select one of the pre-calculated packs.
Step 4. Select payment and follow the instructions.  
Click "Buy" and select PayPal as the payment method.
Click "Log in with PayPal" to link your PayPal account to your CEX.IO account. You will be redirected back to the Instant Buy page after linking your account.
Choose PayPal as the payment method once again, and click "Buy with PayPal".
Step 5. Buy crypto with PayPal. 
Select the payment option you want to use within your PayPal account and confirm the transaction to purchase cryptocurrency.
After the transaction processing is complete, you will see your updated balance with the purchased cryptocurrency in your CEX.IO account.
CEX.io charges different service charges depending on your location. It ranges from 4.49% and can go up to 3.99%. 
PayPal daily deposits are limited ($20-$1,000). 
For PayPal withdrawals, the platform changes 1% + 5$/€/£. 
PayPal withdrawals on CEX.io are limited to $20 – $10,000.
LocalCoinSwap
P2P exchange market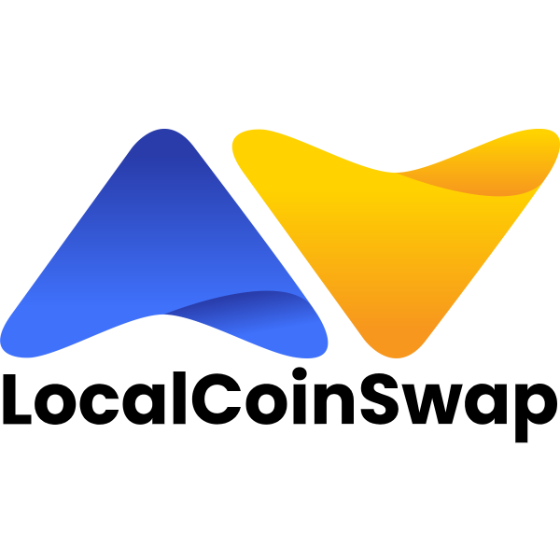 Best for peer-to-peer transactions
LocalCoinSwap is a popular non-custodial cryptocurrency marketplace, meaning you remain in control of your funds during the trading process. This ensures a higher level of security compared to centralized exchanges. You only need a valid email address to start trading on LocalCoinSwap. Even if you are a beginner in the crypto trading world, you can easily buy and sell cryptocurrencies using their user-friendly platform.
LocalCoinSwap supports various payment methods, including PayPal, bank transfers, and cash. This flexibility allows you to choose the most convenient option for buying and selling cryptocurrencies.
LocalCoinSwap prioritizes security by offering features like two-factor authentication and leveraging smart contracts and custom bitcoin scripts for non-custodial trading.
The platform is designed to be accessible to everyone, regardless of their banking status. It enables trading bitcoin for cash and allows the use of local currencies to facilitate trades with local bitcoin traders in a user's area.
Step 1. Go to LocalCoinSwap
Visit the LocalCoinSwap website and enter your search parameters. Specify whether you want to buy or sell crypto, the coin you wish to trade, your preferred payment method (PayPal in this case), and the location of the deal. You can choose either a "worldwide" search or search by individual countries.
Step 2. Select an offer
Browse through the list of available sellers based on your specified parameters. When you find a potential seller, click on their listing to view detailed information, such as their feedback score, number of confirmed trades, account age, the number of people who trust or have blocked the seller, and other relevant details.
Evaluate the seller's reliability using the available information and your common sense. Keep in mind that some sellers may require you to have an initial reputation before they conduct a transaction with you.
Once you've chosen a seller, click the 'buy' button. Review the seller's trade limits, location, and payment window (the time you have for sending funds and marking the payment done after initiating a trade). Make sure to read the seller's terms of trade on the right side of the page.
Step 3. Select the amount of crypto to buy
If the seller's information and terms suit your needs, enter the amount of crypto you want to buy and click "Buy bitcoin" (or the specific cryptocurrency you're purchasing).
Conduct all communications within LocalCoinSwap and use the escrow services, which are automatically enabled for all online sales. Building your reputation through small transactions may be necessary if the seller requires it.
Step 4. Complete transaction
Complete the trade by sending funds via PayPal and marking the payment as done within the specified payment window.
A 1% fee is charged for every completed trade to users who post trade offers. This fee does not include the spreads applied by individual users on their listings, which will likely make up most of the trading costs.
Additional PayPal transaction fees may be associated with the payment and differ for each account.
Buy and sell limits are determined on a case-by-case basis by individual traders via their offers.
Paxful
P2P exchange market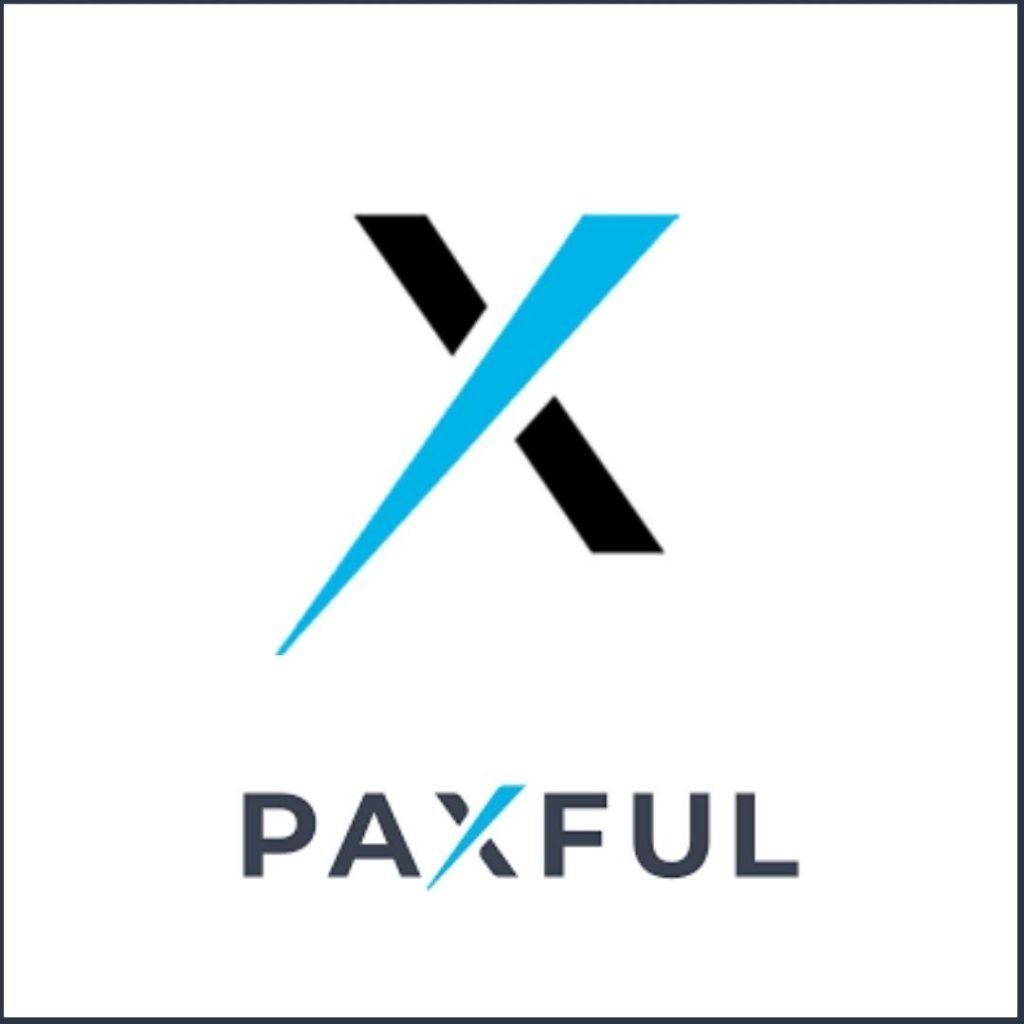 Best for bitcoin transactions
Paxful, established in 2015, is a peer-to-peer exchange platform aimed at simplifying access to bitcoin. It offers a direct exchange where cryptocurrency buyers and sellers can transact with each other without intermediaries.
Buyers deposit funds into sellers' accounts through various payment methods provided by Paxful, including PayPal. Upon confirmation of fund receipt by Paxful's escrow service, the seller releases bitcoins directly to the buyer. The platform supports over 300 different payment methods and accommodates more than 85% of international buyers.
Available worldwide, Paxful has a minimum purchase amount of just $10. Unlike centralized exchanges, users only need an email address to access the marketplace, rather than creating a username and password.
For those living in countries where centralized cryptocurrency exchanges are restricted or inaccessible, Paxful offers an ideal solution, as it is available wherever there is internet access.
The platform also generates a new wallet for each user with every deposit and withdrawal session, reducing the likelihood of hacking. Additionally, Paxful has implemented security measures like ID verification and two-factor authentication using Google Authenticator.
Users trading over $1,500 will need to provide ID verification.
Step 1. Create an account on Paxful
To begin, register an account with Paxful using your email. The process takes about five minutes and requires email confirmation. To further secure your wallet, activate two-factor authentication (2FA) using your phone number in the "Security" tab on the dashboard page.
Step 2. Verify your account (optional)
Verification is optional, but it can make buying bitcoin via PayPal at Paxful more convenient. To become verified, go to the "Verification" tab and complete the ID verification process. Acceptable documents include an international passport, driving license, or government ID card.
However, if you want to trade over $1,500, you will need to verify your account.
Step 3. Search for PayPal options
Click "Buy Bitcoin" at the top of the page and select PayPal as the desired purchase method. Set the location to "Worldwide" to include all offers that accept PayPal.
Step 4. Create an offer (optional)
If you have a verified account, you can create an offer by clicking "Create an Offer" under the "Buy Bitcoin" button. Choose PayPal as the payment method and specify the fiat currency you will use.
Step 5. Choose and investigate the seller
Select a seller and thoroughly investigate their profile. Look for positive feedback and a history of successful transactions.
Step 6. Initiate chat and agree on terms
Click the "Buy" button to initiate a chat with the seller and discuss the terms. Ensure that the seller's terms align with your preferences.
Step 7. Purchase bitcoin via PayPal
Click the "BUY NOW" button to open a chat window with the seller. Discuss and confirm the terms. The transaction will go through an escrow service, allowing you to withhold payments while the BTC is transferred to your Paxful wallet.
Step 8. Check your bitcoin wallet
Verify that your Paxful wallet balance reflects the purchased BTC. If so, you have successfully bought bitcoin through Paxful. It's recommended to transfer your BTC to a more secure wallet or platform for long-term storage.
The fees on the platform vary depending on the type of transaction and payment method. For buyers, there are no fees for purchasing crypto. Sellers pay a fee that ranges from 0.5% to 1% for most payment methods and 3% to 5% for gift card payments.
While it may seem like Paxful could be a cheaper option for investing in crypto compared to other exchanges, it is important to consider the prices set by individual sellers. Each seller determines their own rates, which can sometimes be competitive with those on major exchanges, but may also be higher.
Should you use PayPal to buy bitcoin?
There are multiple options for purchasing bitcoin with PayPal, the most straightforward being through PayPal itself. Other alternatives like Coinbase and LocalCoinSwap also support PayPal as a payment method. Each platform offers different advantages, with eToro being more suitable for price speculation rather than coin withdrawal.
It's essential to consider each platform's fees, limitations, and features before choosing the best option for your needs. As shown in this list, many exchanges only offer PayPal via P2P marketplaces. In general, buying bitcoin with PayPal may see you paying higher transaction fees than with other payment methods. However, the process is convenient and can be rapid.
Frequently asked questions
Where can I buy crypto and pay with PayPal?
Can I buy crypto with PayPal?
Which site can I use PayPal to buy bitcoin?
Can I buy bitcoin through PayPal?
What is the best app to buy bitcoin with PayPal?
Disclaimer
In line with the Trust Project guidelines, the educational content on this website is offered in good faith and for general information purposes only. BeInCrypto prioritizes providing high-quality information, taking the time to research and create informative content for readers. While partners may reward the company with commissions for placements in articles, these commissions do not influence the unbiased, honest, and helpful content creation process. Any action taken by the reader based on this information is strictly at their own risk.