The trading space has evolved over the past few years, with new methods of making predictions on cryptocurrencies being introduced into the market. One of these methods is through Margin Trading. In this guide, we'll explain what Bitcoin margin trading is, and how you can use it to your advantage.
What is Bitcoin Margin Trading?
Primarily, Bitcoin margin trading is when you make a trade on Bitcoin with borrowed funds. From another source – in this case, the exchange you're trading on. With margin trading, the exchange allows you to borrow funds to increase the size of your order and boost the earnings on profitable trades.
How is Cryptocurrency Margin Trading Different from Regular Trading?
Compared to regular trading, margin trading allows traders to access higher capital sums. Thus, they can leverage their positions.
Margin trading boosts your trading results and allows you to earn more profits on successful trades. The downside is that losses get amplified too.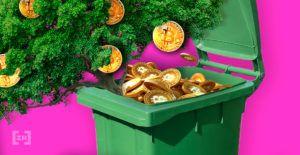 How Margin Trading Works
Say you want to buy Bitcoin worth $2,000, but you only have $500 worth of cryptocurrencies available. Margin trading allows you to borrow the $1,500 extra from the exchange, making it possible for you to trade.
If your $2,000 grows and earns $450 in profits, you can liquidate your entire earnings and return the $1,500 you borrowed to the lender. Thus, you have your initial $500 and the $450 earnings excluding trading fees.
Margin trades are liquidated once the market moves against the trader's prediction. When this happens, the trading platform closes the trade automatically and the trader loses all the funds.
Leverage is an increased trading power that you get with a margin trading account. Essentially, leverage is the ratio between the amount of money you have and how much you can trade with. Leverage levels differ between exchanges.
Some exchanges offer 1:1 leverage, meaning that you can only borrow 100 percent of how much you have to facilitate a trade. So, if you have 2 BTC, such an exchange will allow you to borrow enough funds to buy 4 BTC and make the trade.
We'll run through some of the popular cryptocurrency exchanges and how their margin trading features work.
The Best Bitcoin Margin Trading Exchanges
If you're trying to get into Bitcoin leverage trading, here are some of the top exchanges you should consider:
Kraken is one of the top crypto exchanges on the market. The exchange is based out of San Francisco, and it provides one of the biggest trading volumes out of Europe.
The exchange accepts fiat deposits in several currencies, including the dollar, Euro, Pound, Canadian Dollar, and Japanese Yen. It allows investors to access up to 5x leverage for trades on 16 cryptocurrencies, including the following:
Bitcoin
Ether
Tether
XRP
Bitcoin Cash
Monero
Ethereum Classic
Augur
Signing up on Kraken
On Kraken, only traders who complete the verification process will be able to access the margin trading feature. Essentially, you get to borrow more with a higher verification level.
To sign up for margin trading, complete the following process:
Enter your Email, username, and password
Conduct your account verification process
How to Margin Trade on Kraken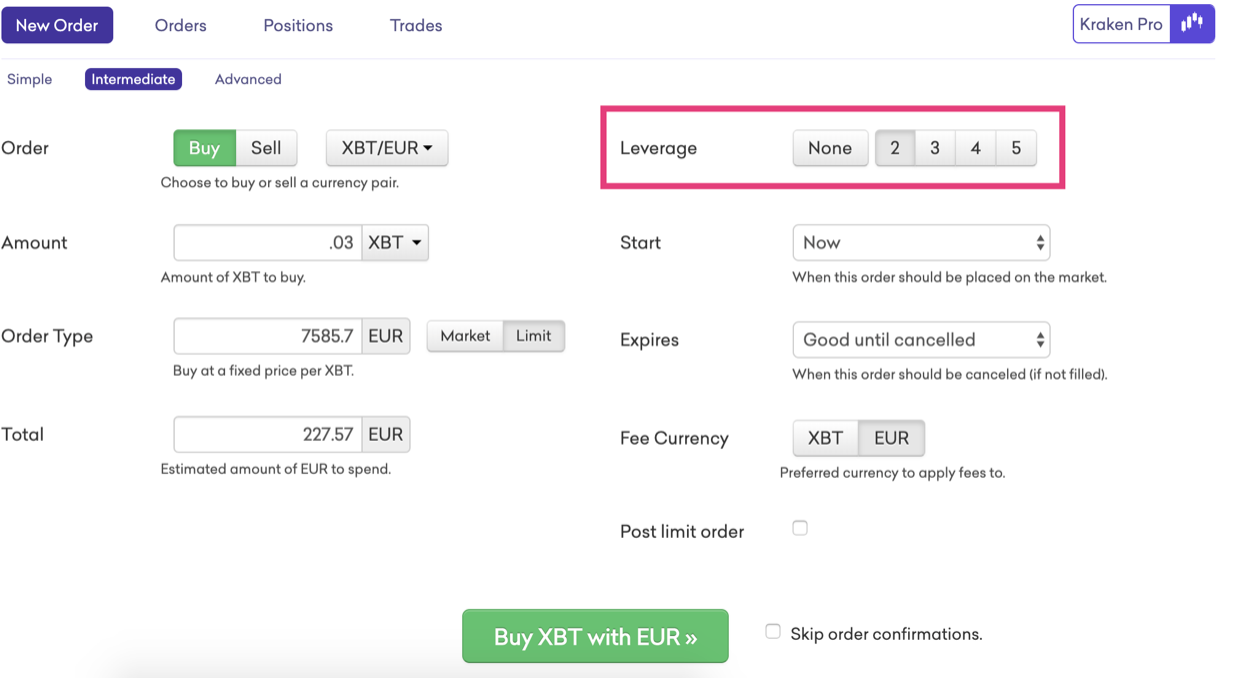 Log in to your Kraken account
Go to the "Trade" tab. Select "New Order," then go to "Kraken Pro"
Choose your crypto trading pair
On the right side of the screen, you will need to select your parameters
Action: Buy
Type: Limit
Leverage: you will like to borrow
Amount and price
Conditional Close Order: Stop loss or take profit
Select "Buy"
The order becomes visible at the bottom left corner of the screen
To close a position, you can select "Settle" or "Close"
Note that you can only select margin trading on the Intermediate and Advanced plans. Both of these plans come with some extensive AML and KYC requirements.
Trading Fees
On Kraken, traders will pay position opening fees between 0.01 and 0.02 percent of the trading amount. Trades also have to pay additional rollover fees every 4 hours.
Note that there are no fees for settling a margin trading position on Kraken. The exchange has a dedicated page for opening and rollover fees for various trading pairs.
Kraken Pros
Kraken Cons
⊕

High margin limits

⊗

Extensive KYC/AML procedures

⊕

Good liquidity

⊗

Limited trading pairs

⊕

Easy trading process
Poloniex is another cryptocurrency exchange that has become renowned in the industry. The exchange was established by famous financial services company Circle, but the latter eventually let it go in October 2019.
The exchange eventually got purchased by the TRON Foundation, and it's now known as Polo Digital Assets.
To begin with, Poloniex isn't available in several countries, including and especially the United States. So, American traders won't find their solution here.
Poloniex offers margin trading services for over 70 different cryptocurrencies, including all of the popular large-cap names. However, note that you will only be able to fund your account using cryptocurrencies. There are no bank transfer or card transactions available here.
For margin trading, Poloniex offers various leverage amounts for cryptocurrencies. However, users who complete the verification process will be able to access as much as 2.5x leverage for some digital assets. It's not as high as Kraken, but it also prevents traders from taking on too much risk.
Signing Up on Poloniex
To open an account on the exchange, follow these steps:
Log on to https://poloniex.com/signup/
Enter your Email and password, and complete the human verification
Verify your Email and conduct the identity verification process.
Margin Trading on Poloniex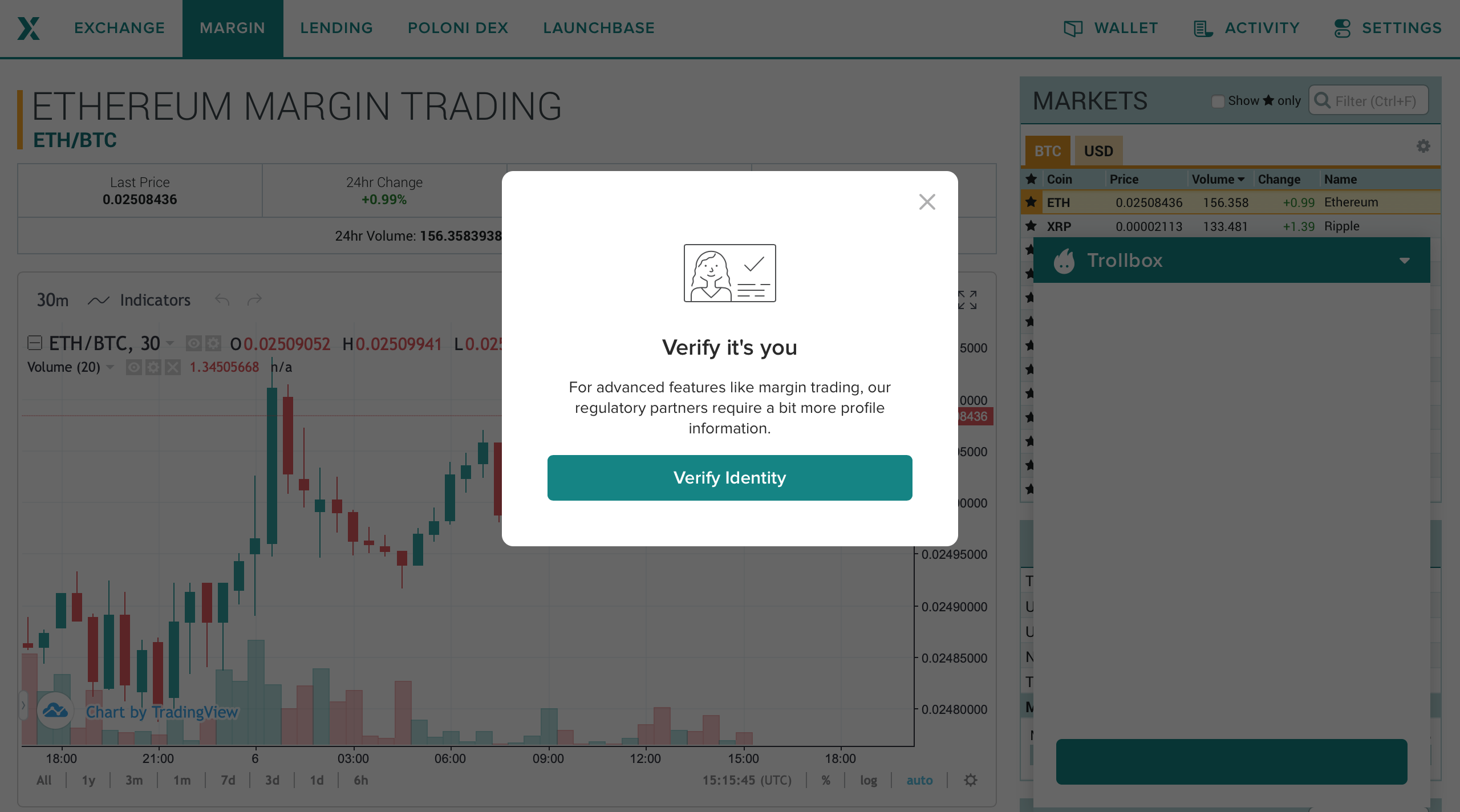 Log on to your dashboard
Click on "Margin" at the top left corner
Once you've conducted your identity verification process, you will be able to access your margin trading account and start trading
Go over to the "Balances" tab and select "Transfer balances"
Transfer your funds from to your margin wallet
Go back to your margin tab, where you'll find a portion under the chart and you'll see the trading parameters
Enter the right parameters to open your position
Trading Fees
To calculate trading fees, Poloniex uses a volume-based maker-taker fee schedule. Primarily, the exchange charges fees on a per-trade basis. The higher your total trading volumes on a 30-day basis, the lower the percentage of fees you will pay.
So, if you want to pay less in fees, you have to trade more. It's an interesting structure, really. You can check the exchange's Trading Fee Tier page to see which is applicable to you.
Poloniex Pros
Poloniex Cons
⊕

Low fees

⊗

Not available for U.S. traders

⊕

Extensive altcoin selection

⊗

Lengthy KYC process

⊕

High liquidity
Binance is unarguably the biggest cryptocurrency exchange in the world. The Malta-based exchange has ruled the charts for exchanges over time. Apart from conducting regular trading services, it has also branched out to several other essential aspects of the market.
Binance introduced margin trading in 2019, and it's gradually becoming a popular feature for traders. Binance offers leverage trading up to 5X on popular digital assets like BTC, BNB, ETH, XRP, EOS, LINK, TRX, ADA, ONT.
Margin Trading on Binance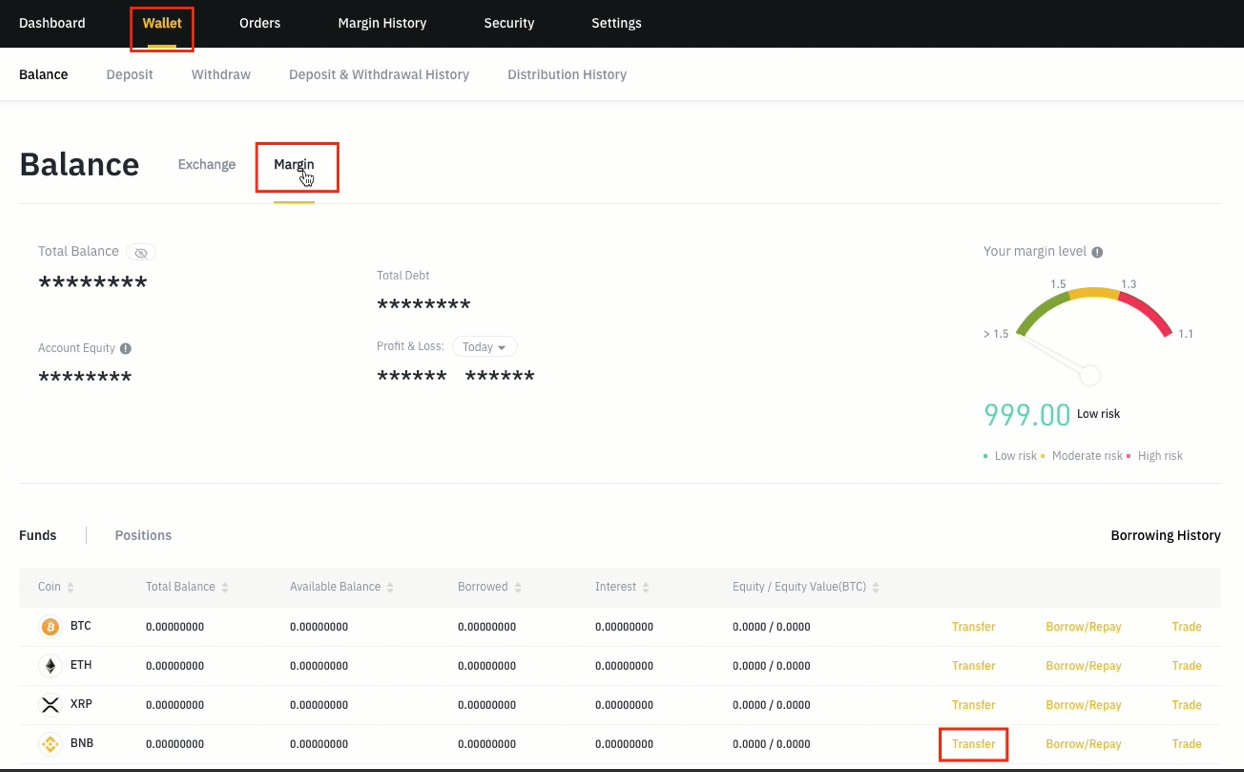 Log on to https://accounts.binance.com/en/register
Enter your Email, password, and confirm that you're over 18
Complete your two-factor authentication
Move your mouse to the top right corner and hover over your profile
Click on your Email to open your dashboard
Click on "Margin"
You'll see a reminder on the risks of margin trading, then click on the "Open margin account" button
Read the agreement and click on "I understand."
Margin trading on Binance requires a completed Know-Your-Customer (KYC) process and two-factor authentication.
Once you activate your margin account, you can then transfer funds from your Binance wallet to the margin trading wallet. To do this, click on the "Wallet" tab, select "Margin," and click on the "Transfer" button. Select the currency you want to transfer, amount, and confirm the transfer.
Borrowing Funds on Binance
On Binance, the balance in your margin wallet determines the funds you can borrow. The exchange uses a fixed rate of 5:1. This means you can access 4 ETH, if you commit 1 ETH as collateral.
The exchange will credit your account immediately, thus allowing you to amplify your trade with borrowed funds. At that point, you will have a debt on the assets you borrowed plus the exchange's interest rate. Binance updates its interest rate every hour, but you can always check the current rates on the Margin Fee page. Binance offers margin traders a bird's eye view into their "Margin Level." Margin Level on Binance is the risk level calculated on your debt and funds held as collateral. This level changes with market movements. The Margin Level rises when market prices move against your prediction—which means your holdings could be liquidated.
Binance Pros
Binance Cons
⊕

Quick leverage funding process

⊗

Not available in all countries

⊕

User-friendly trading interface

⊕

High leverage
BitMEX is a Seychelles-based cryptocurrency exchange that gained particular notoriety in the industry for its margin trading services.
BitMEX offers up to a staggering 100x leverage for Bitcoin. There's 50x leverage for Ether, while Litecoin traders can access 33.3x leverage. Ripple, DASH, and Ethereum Classic traders can access 20x leverage.
The service's leverage options for other available coins vary. Even at that, these numbers are quite impressive.
Signing Up on BitMEX for Margin Trading
Log on to https://www.bitmex.com/register
Enter your Name, Email, password, and country of residence
Log into your profile once you verify your Email
Fund Your Account
To fund your account, go to your dashboard
Click on "Account," then deposit fees into your wallet
Your deposit will be confirmed after one confirmation on the Bitcoin network
Note that the minimum deposit amount is 0.0001 XBT (10000 Satoshi).
Margin Trading on BitMEX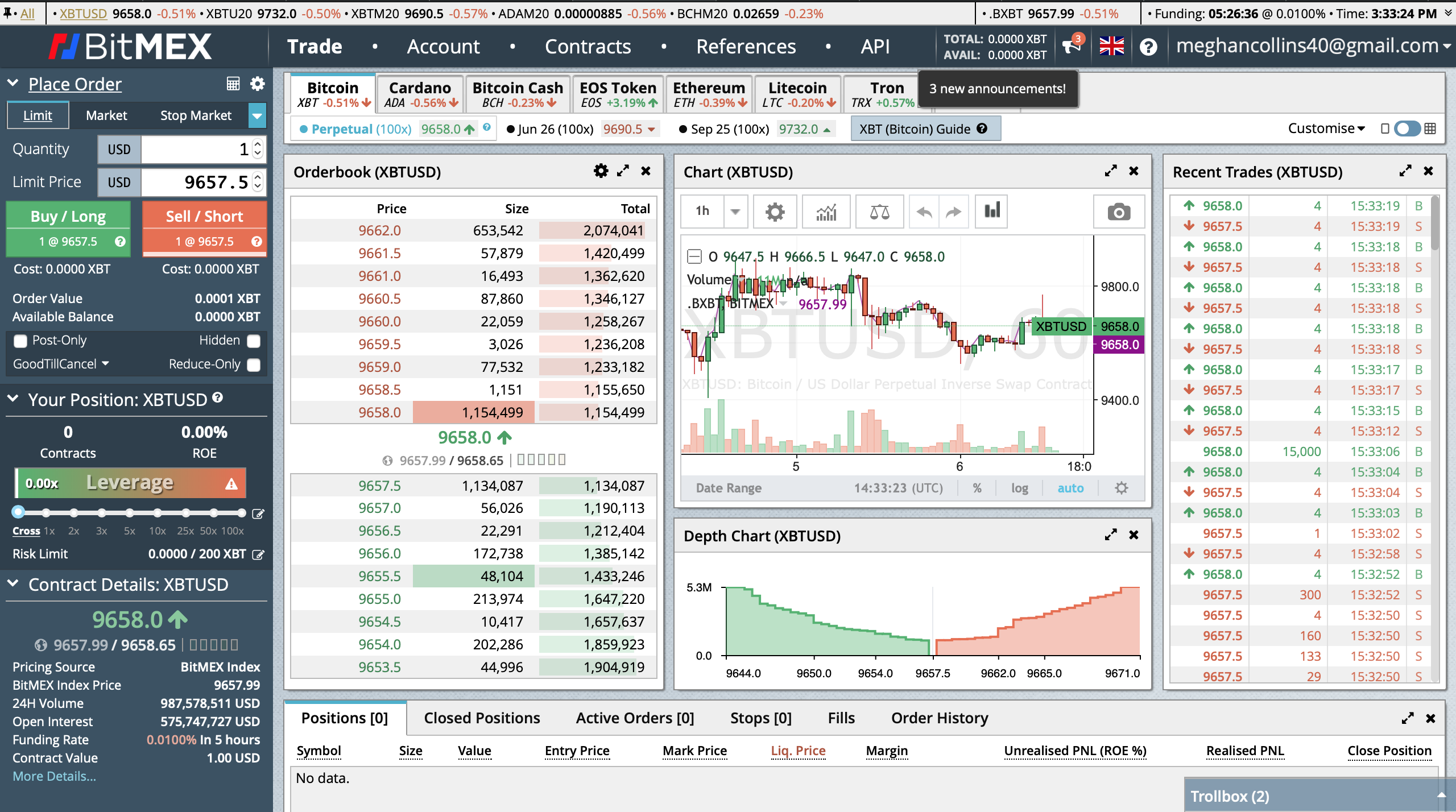 Go back to the "Trade" tab
Find the Order box at the left side of the screen. Select the type of order you want to place.
Enter the quantity of the trade, i.e., how much you want to buy or sell
Set your preferred leverage level
Once you review your trade details, click on "Buy" or "Sell," depending on your order type.
BitMEX Fees
Fees on BitMEX are quite complicated. The service has a dedicated page for understanding its fee structure, although you should know that it doesn't charge for withdrawals and deposits.
BitMEX Pros
BitMEX Cons
⊕

High leverage trading options

⊗

Only Bitcoin deposits available

⊕

Quick signup process

⊗

Cluttered trading interface- not suitable for beginners

⊕

Competitive fees
Stormgain exchange is known for its intuitive interface for traders. StormGain offers one of the best options for leveraged trading and a reliable suite of trading tools.
On the StormGain platform, you can access 200x leverage on the large-cap digital assets that it offers. These are Bitcoin, Ether, Ripple, Bitcoin Cash, Tether, and Litecoin.
Signing Up on StormGain
Download and signup
Enter your Email, phone number, and password
Run through KYC and start trading
StormGain offers both a real and a demo account. While beginners can use the demo account to learn the ropes, the real account is for professional traders ready to try their hand.
Margin Trading on StormGain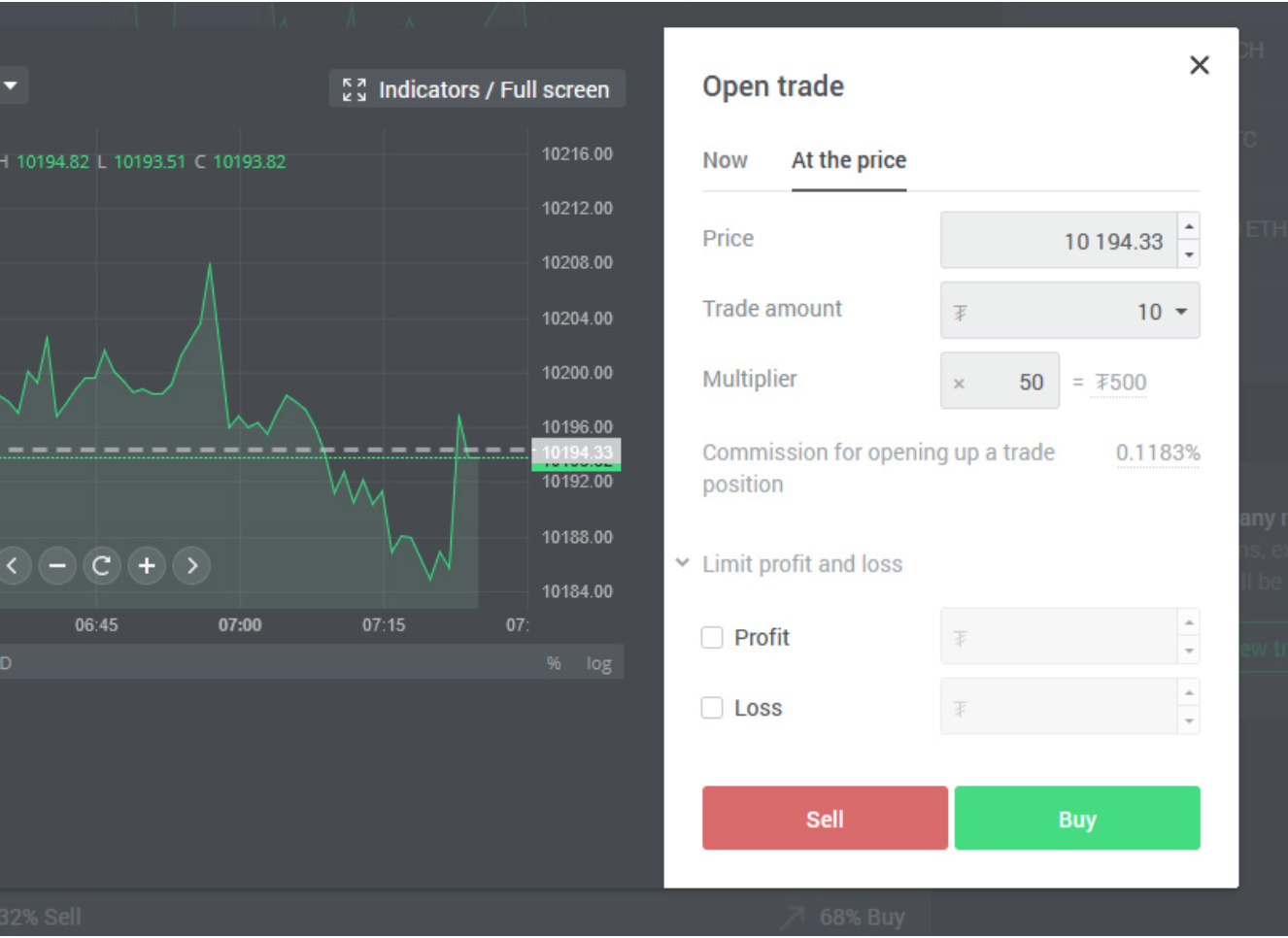 First off, StormGain requires email and phone verification to open margin trades on the platform, but the process is simple.
Head over to your dashboard
Hover on the "Crypto Trading" tab
Click on "Trading"and "Open Trade"
Set the parameters of the trade: Price, Trade amount, Multiplier & Limit profit or stop loss
Confirm the trade and you're good to go.
StormGain Fees
Fees on StormGain are quite competitive. Depending on the asset that you choose, StormGain charges between 0.15 percent and 0.5 percent on the trading amount for a position. The service's competitive fees are in line with other leading exchanges, so earning profits shouldn't be a problem.
The exchange doesn't charge any deposit fees, and withdrawals are charged at 0.1 percent across the board. However, it does have minimums set for deposit and withdrawal amounts for the popular digital assets.
Stormgain Pros
Stormgain Cons
⊕

Swift Verification Process

⊗

A limited offering of assets

⊕

Sleek, easy-to-use interface

⊕

Quick sign-up process
Understanding Long and Short Positions
Bitcoin margin trading comes with "short" and "long" positions—which is popular with traditional stock trading. Primarily, the terms relate to whether a trader believes that Bitcoin will rise or fall in the future.
When you "go long," you believe that the Bitcoin price will rise over time. So, you could engage in leverage trading to back your bet up and amplify your winnings.
"Going short," on the other hand, expresses your belief that Bitcoin's value is about to dip. So, you could purchase an asset when it's high to sell once it dips. When the value drops, you buy again and make more gains. Depending on your position, the outcome of the crypto's price determines how much you gain or lose.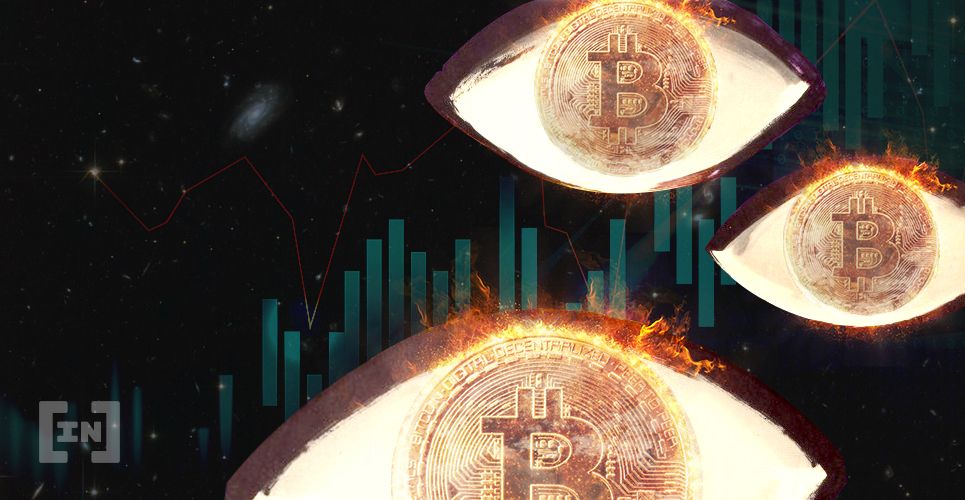 Margin Trading Tips
1. Start small
If you're a beginner, you will have to start with little amounts of money that you can comfortably lose. There's a significant advantage that you will lose money at the beginning stages, so start small and learn the ropes small.
With little funds, you can also experiment with various strategies and focus on building your trading skills.
2. Understand interest rates
All loans carry an interest rate that you have to pay—irrespective of the outcome of your position. Understanding the different interest rates between exchanges will help you to succeed even more. This way, you can make the right decision and pay as little as possible when a profitable trade comes through.
3. Market conditions
Like every other investment asset, cryptocurrencies are susceptible to market trends and prevalent conditions. Before you put money down on a trade, you need to research and ensure that you're making the right choice.
4. Consider the squeeze
You should also pay attention to your position's liquidation price. This is the price where your position gets liquidated when your position's balance is wiped out.
Be prepared for both long and short squeezes, as well as other price conditions that could determine when your position will get liquidated.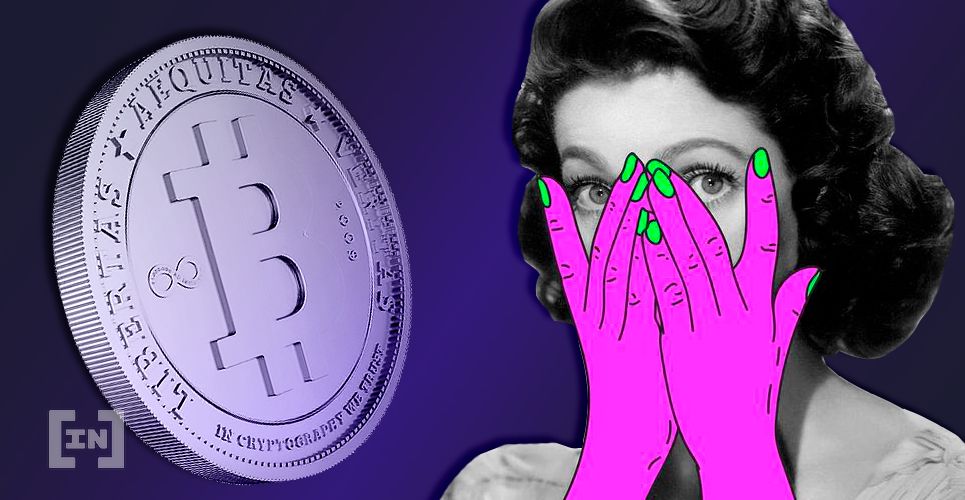 Risks Associated with Bitcoin Margin Trading
1. Leverage risk
By all standards, margin trading is a risky endeavor on its own. The fact that you're borrowing a significant amount of money from an exchange to facilitate a trade means that you're under a lot of pressure to get things right.
Ambitious traders that go on to register for leverage over 2x tend to get into this mess quite a lot. Instead of making money, you end up owing a lot of money to the trading platform and can't come out of that role.
So, you will need to have a definite conviction in the trade you're placing and your market strategy before going in. Remember that you will need to repay the money you're borrowing somehow.
2. Volatility risk
The volatility risk of Bitcoin margin trading is perhaps the most significant thing you should concern yourself with. Bitcoin is one of the most volatile investment assets in the world, and its price could rise or drop by thousands of dollars in a matter of hours. So, your price prediction will need to be accurate if you hope to maximize your wins.
3. System risk
Another common risk that Bitcoin trading carries is that of the system you're trading with. For a trade to go through and your desires to be achieved, a lot of things will need to come together to work – your computer, your Internet connection, the exchange or platform you're trading with, etc.
Any malfunction can put you in a position where you can't trade. The longer you're unable to, the higher the risk that you end up missing out on an opportunity to make gains.
Conclusion
Crypto margin trading is one of the most controversial aspects of the crypto market, mainly because of the high leverage that exchanges like BitMEX provide. However, it is also an excellent way for experienced, skilled traders to make money off the market.
Despite the many associated risks, margin trading has caught on quite well and is now making the rounds. With the exchanges listed above and some info on trading strategies, you can get off to a good start.
Frequently asked questions
What is bitcoin margin trading?
How does bitcoin margin trading work?
What are the risks of bitcoin margin trading?
Disclaimer
In line with the Trust Project guidelines, the educational content on this website is offered in good faith and for general information purposes only. BeInCrypto prioritizes providing high-quality information, taking the time to research and create informative content for readers. While partners may reward the company with commissions for placements in articles, these commissions do not influence the unbiased, honest, and helpful content creation process. Any action taken by the reader based on this information is strictly at their own risk.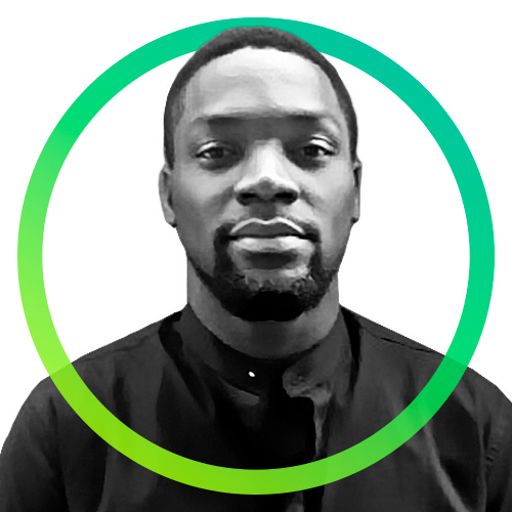 Based in the United Kingdom, Jimmy is an economic researcher with outstanding hands-on and heads-on experience in Macroeconomic finance analysis, forecasting and planning. He has...
Based in the United Kingdom, Jimmy is an economic researcher with outstanding hands-on and heads-on experience in Macroeconomic finance analysis, forecasting and planning. He has...
READ FULL BIO
Sponsored Sponsored