Loans are an important part of day-to-day financial activities, both personal and professional. YouHodler is a long-time player in the crypto loans space. But what does the platform offer its users? Is it safe and suitable for crypto beginners? Find out everything you need to know about how the platform shapes up in this comprehensive YouHodler review.
YouHodler at a glance: Our overall rating
Overall, YouHodler stands out as one of the few crypto loan businesses that is actually able to sustain a viable business model. The product that they offer is unquestionable. On the other hand, the company could benefit by showing transparency from financial reports like proof of reserves.
Features
Prices
Features
Security
Compared to
Competitors
Customer Support
BIC Score
Score
3/5
4/5
3/5
4/5
5/5
3.8
Who is this YouHodler review for?
The emergence of cryptocurrencies and blockchain technology has disrupted the financial industry in a multitude of ways. The chart below illustrates the significant role that traditional banks have historically played in providing loans and financial services to individuals and businesses.

And, while banks are still go-to lenders for most, crypto platforms like YouHodler are actively working to carve out a market share, offering innovative solutions that challenge traditional banking norms.
Keep reading if you are:
A cryptocurrency enthusiast
An investor
In need of liquidity/loans
A financial professional
Purpose of this YouHodler review
The primary purpose of this YouHodler review is to provide a comprehensive and informative overview of the platform's features, services, and performance. This review aims to equip readers with a clear understanding of what YouHodler offers, how it operates, and its strengths and weaknesses.
Whether you are a potential user exploring options for crypto lending, borrowing, or simply interested in staying informed, this review seeks to deliver valuable insights to aid your decision-making process. Ultimately, our goal is to empower readers with the knowledge they need to navigate the world of cryptocurrency finance and lending effectively.
Additionally, in an era where financial innovation and digital assets are reshaping the traditional financial landscape, it's essential to assess the safety, security, and regulatory compliance of platforms like YouHodler. This review delves into aspects such as data security, regulatory status, and customer protection to provide a well-rounded perspective on the platform's credibility and trustworthiness.
Criteria used to evaluate YouHodler
This YouHodler review is structured around several key criteria to provide readers with a comprehensive evaluation of the platform. Firstly, we assess the platform's pricing structure, including interest rates and fees, to help users understand the cost implications of using YouHodler's services.
Secondly, we delve into the platform's features, exploring its lending, borrowing, earning, and exchange capabilities. This review also examines the security measures in place to protect user data and assets.
In addition to the core criteria, this review compares YouHodler with its competitors in the crypto lending and financial services landscape. We evaluate how YouHodler stacks up against similar platforms regarding pricing, features, and user experience, and customer support.
What is YouHodler?
Official website: www.youhodler.com
YouHodler is a cryptocurrency financial platform that offers various services related to digital assets. It is E.U. and Swiss-based and has a primary focus on crypto loans.
The platform has gained recognition for its cryptocurrency lending, borrowing, and interest-earning services, which cater to users looking to leverage their crypto holdings for various financial purposes.
YouHodler is designed to provide traditional fiat financial services to the crypto community while also connecting the fiat and crypto worlds.
Our future is web3 banking with both custodial and non-custodial wallets in one app, investment services from both worlds: crypto staking, & traditional bonds; industry best trading services and complete 360-degree payments.

Ilya Volkov, YouHodler founder
YouHodler is headquartered in Cyprus, which is a common location for cryptocurrency and fintech companies due to its favorable regulatory environment and strategic location within the European Union.
How to sign up for YouHodler
1. First, go to the YouHodler website and select sign up.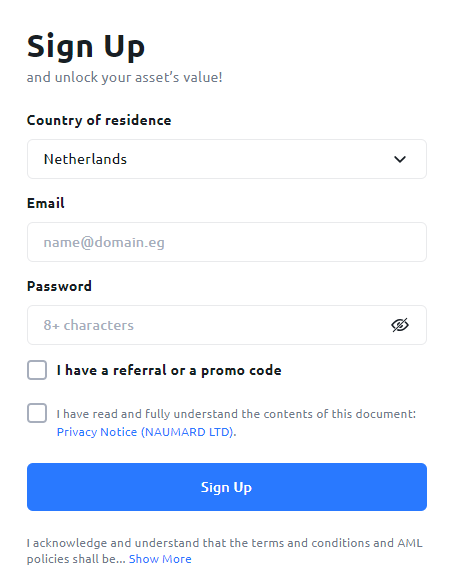 2. Secondly, enter your email and password to create your account. After this step, you will need to verify your email.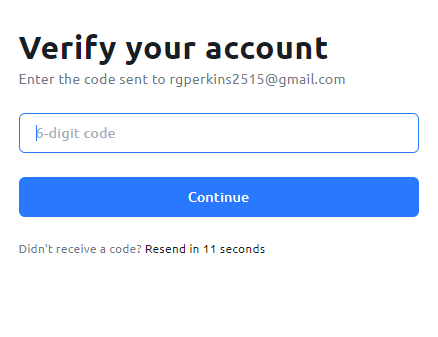 3. Congratulations! You have officially created a YouHodler account. However, if you want to access more features, you need to KYC.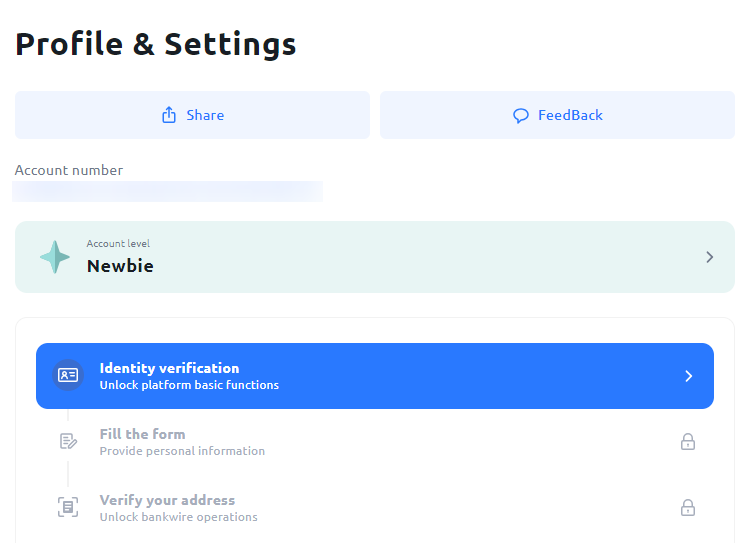 4. In order to KYC, you will need to submit government documentation. This will vary for users by region.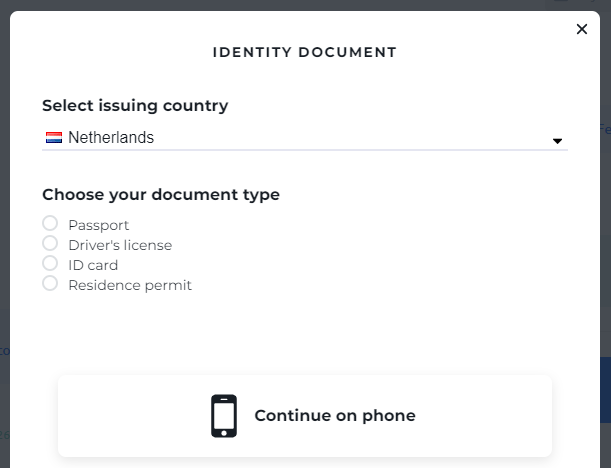 Welcome offer / bonus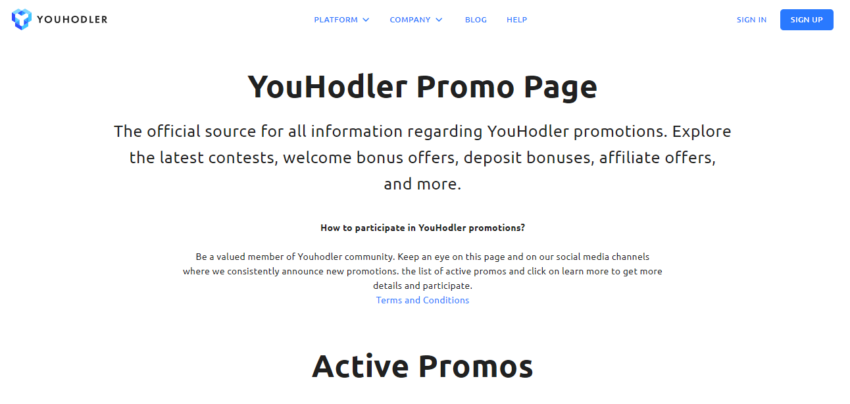 YouHodler has a diverse promotions program, including, but not limited to an affiliates program, a partners programs, and rewards for completing various tasks.
Some of these include rewards for trading select tokens, discounts on loans, double profit, NFT rewards, and a host of other offerings. For instance, you can receive rewards for reaching a trading quota on meme coins.
History of YouHodler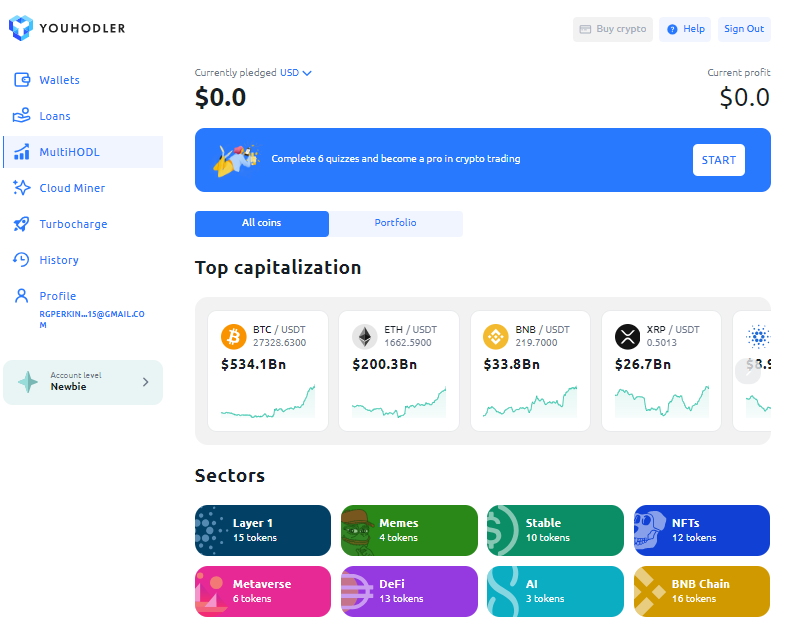 YouHodler was founded in 2018 by Ilya Volkov. Ilya is a member of the Swiss Crypto Valley Association's Board of Directors and an ambassador for Innovaud, a Swiss agency that promotes innovation and investment in the canton of Vaud. He also is an active member of the Blockchain Association and the Crypto Valley Association.
YouHodler is headquartered in Cyprus — a common location for cryptocurrency and fintech companies due to its favorable regulatory environment and strategic location within the European Union.
Number of users and other stat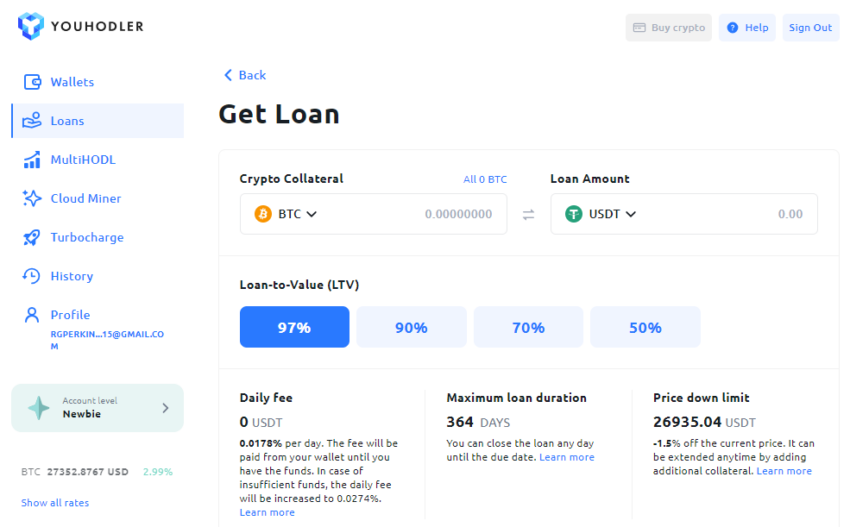 YouHodler serves a global clientele, boasting an impressive user base of 2.2 million clients spanning 110 countries. However, it's important to note that there are certain regions where YouHodler's services are not available due to regulatory and compliance considerations.
The platform, at this time, cannot provide its services to residents of several countries and regions, including the United States, Canada, and various unincorporated territories of the United States.
Additionally, access to YouHodler's services is restricted in countries such as China, Afghanistan, Belarus, Bolivia, Cuba, and about 15 more nations.
These restrictions are in place to ensure compliance with the diverse and evolving regulatory environments governing cryptocurrency-related services across the globe. It's crucial for users to be aware of these limitations when considering YouHodler's offerings and whether they are eligible to access them from their respective locations.
Regulatory status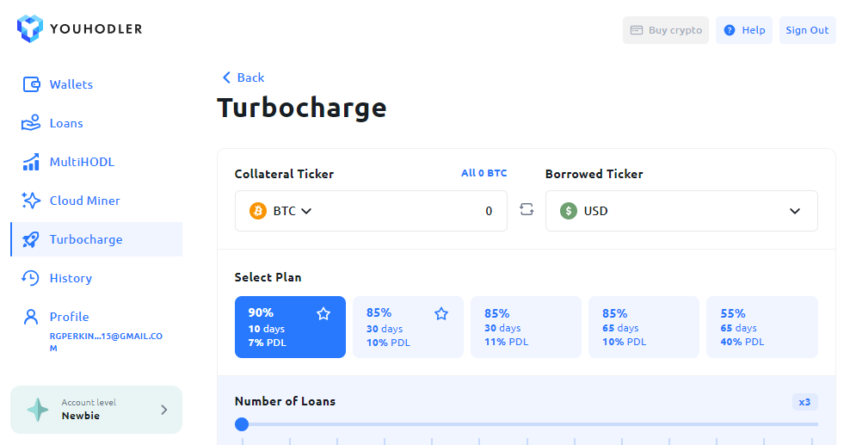 YouHodler has taken a significant step in strengthening its European presence by obtaining registration and regulatory approval in Italy. The Organismo Agenti e Mediatori (OAM) in Italy officially registered and approved YouHodler as a cryptocurrency service provider.
YouHodler positions itself as an E.U. and Swiss-based brand, indicating it operates within the regulatory framework of the European Union and Switzerland. This suggests that the company complies with the relevant financial regulations and requirements in these jurisdictions.
It's important to note that while YouHodler is regulated in Italy and other E.U. countries, its Swiss legal entity, YouHodler SA, is not yet regulated by the Swiss Financial Market Supervisory Authority (FINMA).
Features
YouHodler offers a plethora of cryptocurrency-related financial products and services.
Crypto savings accounts: Users can deposit various cryptocurrencies into their YouHodler accounts and earn interest on their holdings over time.
Crypto loans: YouHodler provides cryptocurrency-backed loans, allowing users to borrow fiat currency or stablecoins by using their cryptocurrency holdings as collateral. This service enabled users to access liquidity without selling their crypto assets.
Turbocharge loans: This unique feature allowed users to use their crypto assets as collateral to open leveraged positions in cryptocurrency markets, potentially amplifying their returns (but also increasing risk).
Multi HODL: Users could use their crypto holdings as collateral to simultaneously open multiple loans, providing a way to manage their exposure to cryptocurrency markets.
Exchange: YouHodler offered tools for converting one cryptocurrency into another and trading various cryptocurrencies against each other.
Crypto cards: In some versions, YouHodler provided a feature for users to fund their accounts and withdraw funds to a credit card.
Interest accounts for stablecoins: Apart from traditional cryptocurrencies, YouHodler often supported stablecoins like USDT, allowing users to earn interest on these stable assets.
Affiliate program: Users could earn rewards by referring friends and acquaintances to the platform.
Pros and cons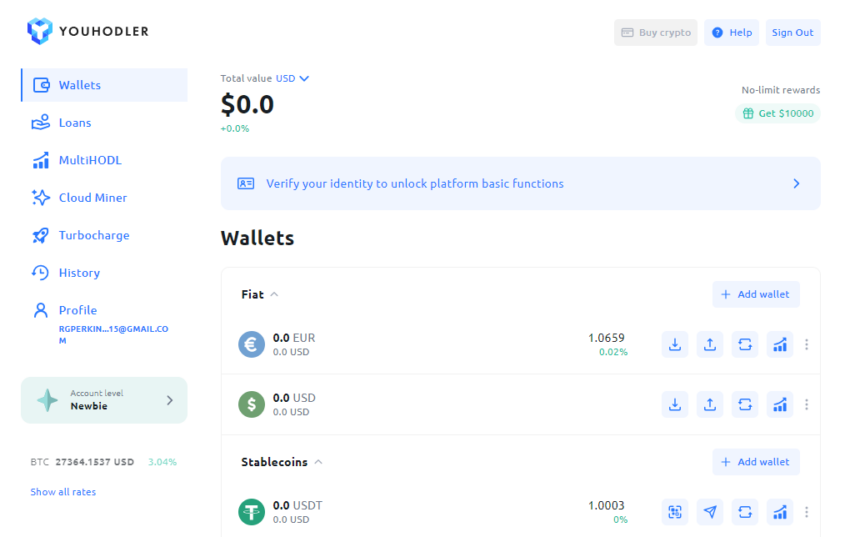 Having covered the key aspects of YouHodler, it's time to highlight some of its notable advantages and drawbacks. Let's explore the platform's pros and cons to help you make an informed decision.
Pros
Wide range of supported assets: YouHodler supports a diverse selection of assets, including 48 cryptocurrencies, making it a versatile platform that accommodates various user preferences.
Earning opportunities: YouHodler provides users with opportunities to earn through its platform, allowing users to generate additional income while holding their assets.
High LTV ratio: YouHodler offers one of the highest Loan-to-Value (LTV) ratios in the industry, allowing borrowers to access up to 90% of their collateral's value. This can be advantageous for those looking to maximize their borrowing capacity.
Data security: YouHodler employs security measures, including secure KYC data handling, strong password encryption, SSL data encryption, and OAuth 2.0 tokens for authentication, ensuring user data protection.
Exchange services: YouHodler offers exchange services, allowing users to exchange cryptocurrencies, fiat currencies, and stablecoins with real-time execution prices.
Cons
Regulatory considerations: Regulatory status may vary by region, restricting certain products or the platform altogether from certain users.
High interest rates: YouHodler's interest rates are generally higher than those offered by traditional financial institutions.
Alternatives to YouHodler
Based on the features, let's compare YouHodler with its competitors (i.e., Nexo, Aave, and Maker). All four platforms offer varying Loan-to-Value (LTV) ratios, which determine how much users can borrow in relation to the value of their collateral.
YouHodler provides the highest LTV ratio, allowing borrowers to access up to 90% of their collateral's value. Nexo follows closely thereafter. While YouHodler supports an impressive range of 48 cryptocurrencies, including fiat currencies, Nexo caters to diverse preferences with support for 30+ assets.
YouHodler provides users with earning opportunities through its platform. Nexo also offers opportunities for users to earn interest on their holdings. In contrast, Aave, as a DeFi protocol, enables users to earn interest by supplying assets to the lending pool. However, MakerDAO, despite its decentralized governance, doesn't offer direct earning opportunities for users.
Lastly, the type of platform varies between centralized and decentralized models. YouHodler and Nexo operate as centralized platforms, providing a user-friendly lending experience with centralized control and governance. Aave and Maker, in contrast, operate in the DeFi space.
Platform
YouHodler
Nexo
Aave
Maker
LTV
Up to 90%
Up to 83.33%
~77%-80%
~60%-70%
Interest Rate
0.0082%
– 0.0712% per day
0%-15.9%
Variable
(~0.35%-19.8%)
Variable
(~0.8%-6.3%)
Assets (Borrow)
48 (including fiat)
30+
~19
Dai
Collateral
51
70+
ETH/ ERC-20 tokens
ETH/ ERC-20 tokens
& real world
assets (RWA)
Earn
Yes
Yes
Yes
No
Type
Centralized
Centralized
Decentralized
Decentralized
BeInCrypto assessment
First and foremost, YouHodler is one of the very few crypto lenders that survived the crypto winter triggered by the Tera Luna contagion. That feat alone deserves some applause.
Additionally, the platform receives overwhelmingly positive feedback online. Although customers have some criticisms, the reviews are mostly positive. Be that as it may, the lending platform has some room for improvement.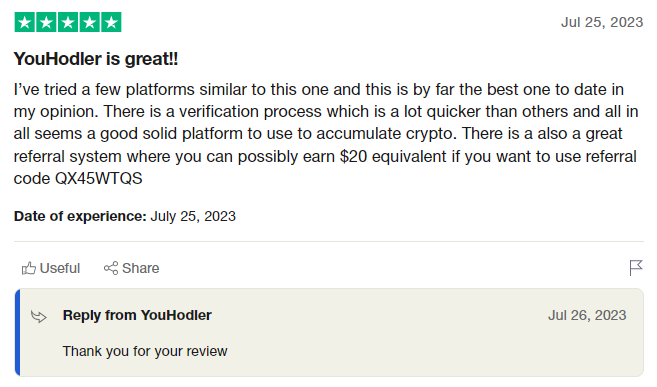 When compared to traditional lenders, YouHodler's interest rates are relatively high. While the platform offers more features than the average crypto lender, it could do more in the realm of security features.
For example, the platform does not publish any publicly available financial reports, attestations, or proof of reserves. While its commitment to customers (especially customers' data security) is admirable, a commitment to transparency regarding customer funds would be better.
Invest responsibly
Investing in cryptocurrency, and any other asset, carries an inherent amount of risk. Therefore, investors should never invest more than they can comfortably afford to lose.
Secondarily, crypto loans typically do not carry the same amount of consumer protections offered by traditional, regulated institutions. Customers should remain aware of the potential for loss when taking out crypto loans.
Furthermore, this review is not a formal endorsement of the YouHodler platform. As always, readers should conduct their own thorough analysis when making investment decisions.
Verdict: Solid loan offering with room for improvement
Overall, it is the conclusion of this YouHodler review that the crypto lending platform is a monolith in its field but has room for improvement.YouHodler has one thing that some businesses lack — genuine product market fit. Presumably, it has allowed them to survive the harsh crypto winter. The platform has products that users actually want and need. However, some relatively important concerns still hold the platform back.
The lack of public proof of reserves or any financial reports is cause for concern and hurts the perception of security. A proof of reserve, published incrementally throughout the year, where customers can verify their accounts, would go a long way.
Frequently asked questions
Who is the owner of YouHodler?
Which country made YouHodler?
Is my money safe in YouHodler?
Does YouHodler have fees?
What is the limit on YouHodler?
Can YouHodler be trusted?
Which countries cannot use YouHodler?
Why not to use YouHodler?
What is the disadvantage of YouHodler?
How do I withdraw money from YouHodler?
What can I trade on YouHodler?
What is the minimum deposit on YouHodler?
Does YouHodler require KYC?
What are the withdrawal times on YouHodler?
Does YouHodler have a mobile app?
Does YouHodler offer any special offers or bonuses?
Does YouHodler have good customer support?
Disclaimer
In line with the Trust Project guidelines, the educational content on this website is offered in good faith and for general information purposes only. BeInCrypto prioritizes providing high-quality information, taking the time to research and create informative content for readers. While partners may reward the company with commissions for placements in articles, these commissions do not influence the unbiased, honest, and helpful content creation process. Any action taken by the reader based on this information is strictly at their own risk.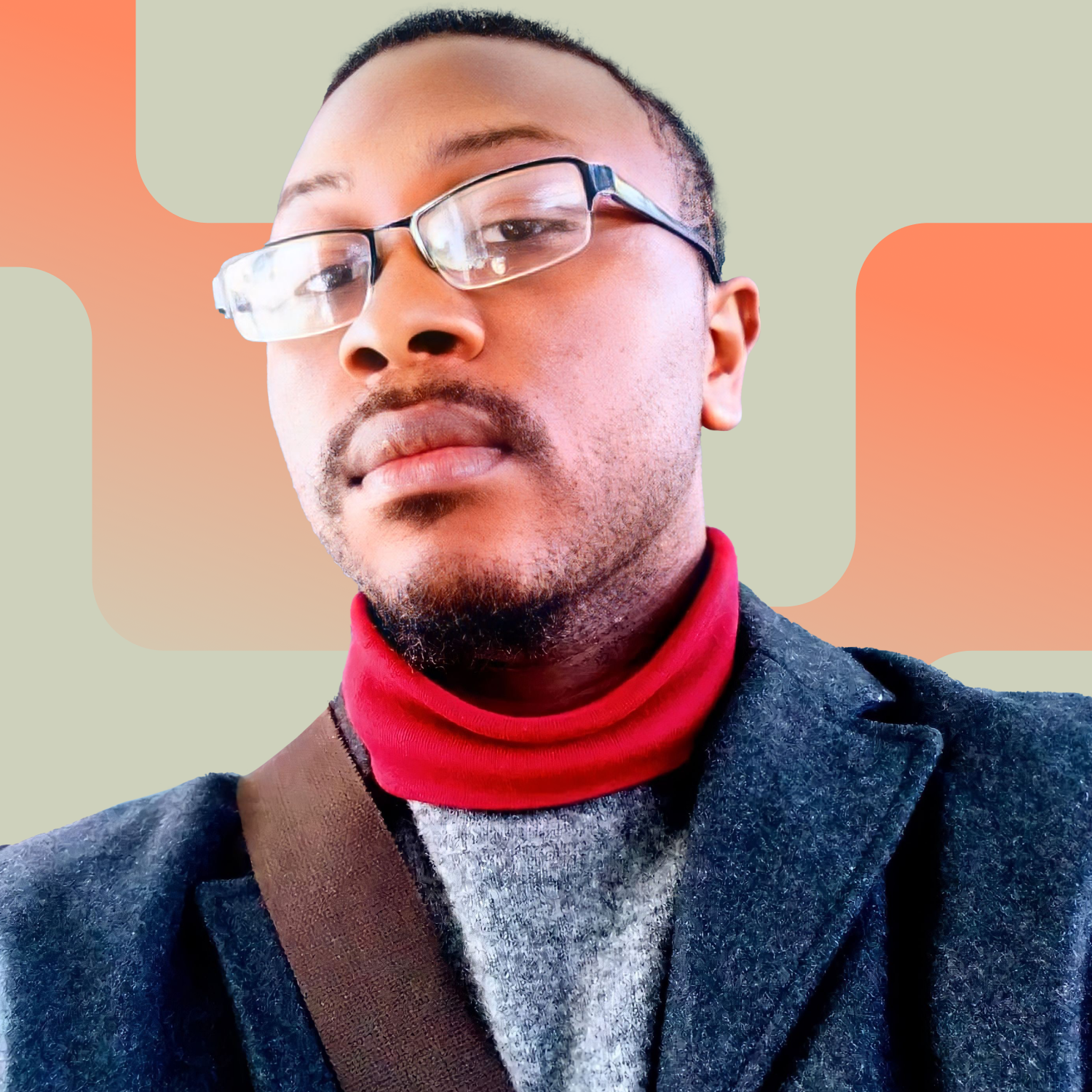 Ryan Glenn is a journalist, writer, and author. Ryan is motivated to educate as many people as possible on the benefits of web3 and cryptocurrency. He has authored "The Best Book...
Ryan Glenn is a journalist, writer, and author. Ryan is motivated to educate as many people as possible on the benefits of web3 and cryptocurrency. He has authored "The Best Book...
READ FULL BIO
Sponsored Sponsored