Crypto debit cards can be useful, and it continues to grow in popularity. As more individuals join the crypto market, infrastructure providers are seeking to make it easier for them to join.
Europe is among the regions where crypto debit cards are becoming more common. We list the top 7 crypto debit cards in Europe here. This guide will include detailed information on each of the crypto debit cards.
What is a crypto debit card?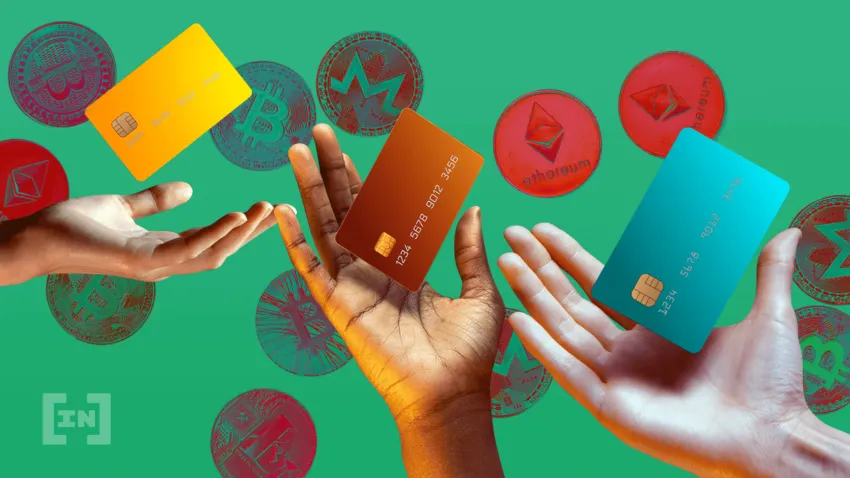 Crypto debit cards allow individuals to use their crypto assets for purchasing online and in-person products and services. Crypto cardholders can use this physical card for transactions or ATM withdrawals, just like traditional debit and credit cards. They can preload their debit cards with cryptocurrency, and then the crypto debit card automatically exchanges only the needed amount of fiat at the time of the purchase.
Over the last few years, cryptocurrency has become more mainstream, and that has led to an increase in the number of crypto debit cards available in Europe. Some of these services offer perks such as cashback rewards, interest rates, and other useful insights on their mobile apps. The debit cards offer support for multiple cryptocurrencies, including bitcoin (BTC), ethereum (ETH), and litecoin (LTC).
How do crypto debit cards work?
You can use a cryptocurrency debit card to make purchases just like a traditional debit card. A crypto debit card acts like prepaid cards and can be loaded with cryptocurrency to make in-store or online purchases from merchants who don't accept cryptocurrency.
Many crypto debit cards are supported by traditional credit card companies. This allows users to make purchases anywhere the major credit card companies cards are accepted. This is the case for most crypto debit cards, with a few exceptions of course.
To request a crypto debit card in Europe, you will need to open an account with one of the companies that offer a cryptocurrency debit card. Before you can use your card, you will have to verify your identity and deposit crypto in your account.
There are different conditions based on what card you have and what crypto you choose. Every crypto debit card offers a list of cryptocurrencies. Obviously, the most commonly supported cryptos include bitcoin and ethereum.
The majority of these crypto debit cards work with a software cryptocurrency wallet and an app that allows you to load crypto or fiat onto the card. You can manage your card and account through that app. The app also offers a virtual card that can be used for online purchases.
Once the card is loaded, you can use it at ATMs, merchant stores, and other locations, just like a regular debit card. The best part is that you don't have to wait for your physical card to arrive. After signing up for an account, you can use your virtual card immediately.
Many crypto cards offer a flat rate for rewards and cashback for your purchases in specific categories, just like regular rewards cards.
Benefits of using crypto debit cards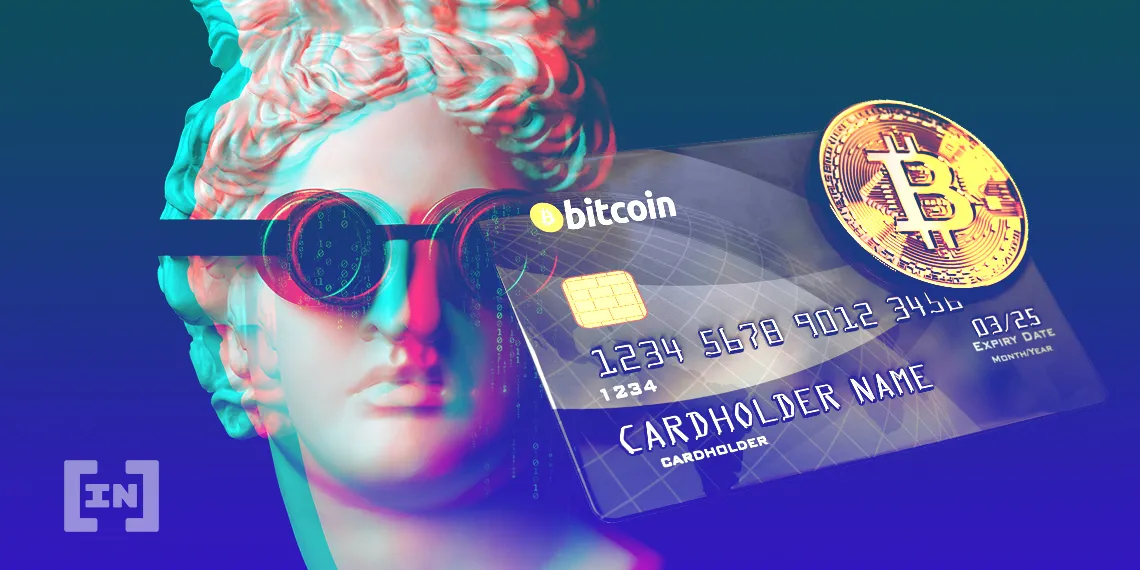 Nowadays, cryptocurrency is used by an increasing number of people from all over the world. Since digital assets are part of our daily lives, more people are interested in how they can use it as payment.
Because most businesses don't accept cryptocurrency payments (yet!), a crypto debit card will indirectly help you pay with crypto for goods and services. Here are the main benefits of using a crypto debit card in Europe:
Low annual fees: Banks are notorious for charging high commissions and annual fees for their services. However, crypto-backed cards have much lower fees.
No foreign exchange fees: Many bank-issued cards have foreign exchange. These can add up, especially when traveling. Crypto debit cards don't charge any foreign exchange fees. However, you will still have to pay the standard Visa or Mastercard fees.
Access to different currencies with only one card: Many cryptocurrency debit cards allow you to access your fiat currencies as well as crypto assets.
Cashback reward: You can earn cashback rewards by simply paying with your crypto debit card. Each cryptocurrency card provider may offer different benefits, and some may offer 3% or higher rewards for each transaction.
Top 7 crypto debit cards in Europe
As a cryptocurrency investor and holder, you want to use and access your digital assets as easily as possible. Luckily, as a European resident, you have plenty of crypto debit card options. The top 7 crypto debit cards in Europe are: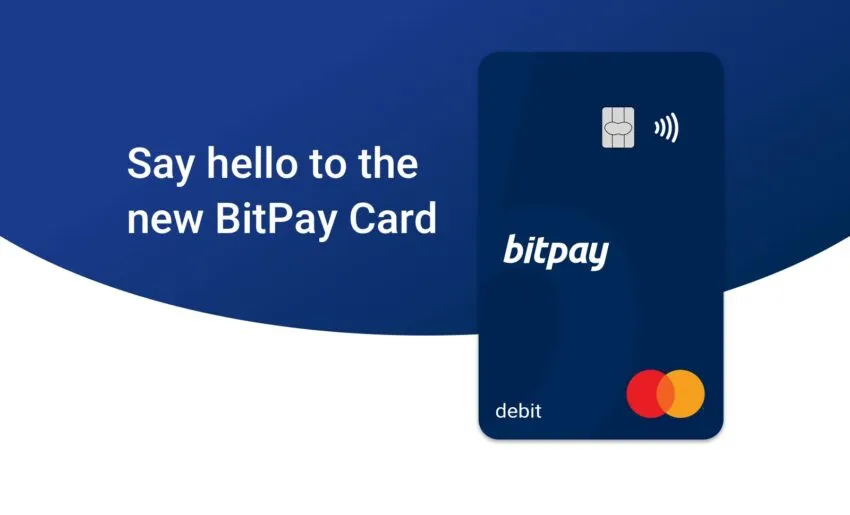 Based in Atlanta, Georgia, Bitpay is a payment service. It incorporates all benefits of a traditional debit card into crypto, with the app enabling individuals to use their digital assets in the real world.  What makes bitpay special is that it represents the first alternative to traditional banks that supports crypto payments for businesses.
Accounts with Bitpay are easy to use, and anyone can open an account. Their crypto debit cards support Bitcoin and Bitcoin Cash, and allows crypto investors to earn cashback, invest, and spend their crypto all from the app. The bitpay card is available to anyone that registers for an account and then verifies their identity. 
The main advantages of using a bitpay account are:
Send and receive money worldwide
Fixed ATM withdrawal fee
Deposits to debit card completely insured
No monthly fee
You can connect your account to your Bitcoin wallet
You can use your virtual and physical cards to pay for any physical goods, such as groceries, in any location that accepts Mastercard. Though the card has a $10.00 issuance fee, and a 3.00% fee to convert crypto on purchases outside of the US, bitpay offers a multitude of funding methods.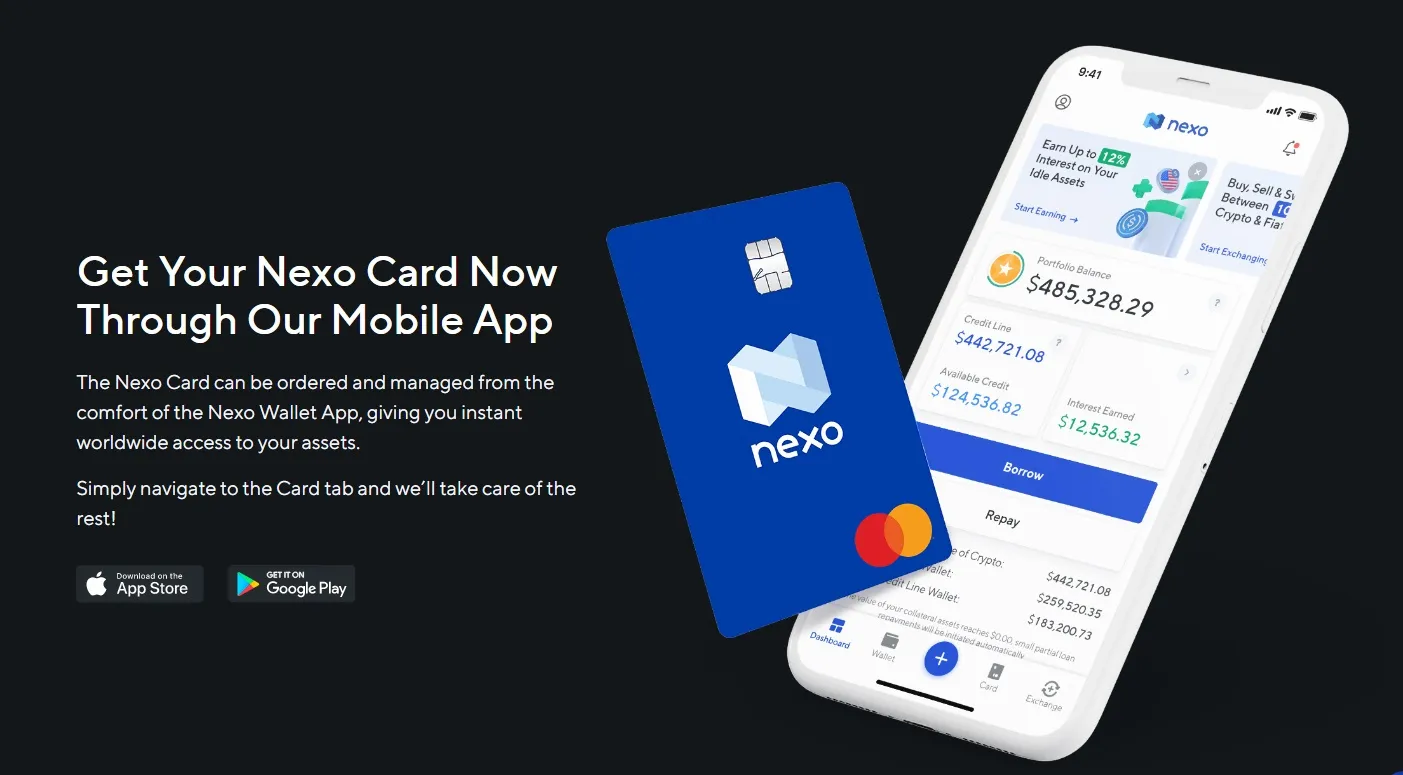 Nexo is a very well-known crypto platform that has been around for years. It offers services to both individuals and institutions, and the former especially has a lot to work with.
One of those services is the Nexo Card, which allows you to spend without selling your crypto. The card works by using your crypto as collateral and can be used at millions of merchants worldwide. Every purchase or withdrawal results in an earning for the user. In this way, the Nexo card is similar to both a debit and credit card.
Among the many features offered by the Nexo card are:
The benefit of earning 2% in Nexo or 0.5% in BTC
Credit line rates starting from 0% APR
Integration with Apple and Google Pay
No minimum monthly repayments.
Nexo also has a lot of other features for individuals, so that in tandem with the Nexo Card may prove attractive. It's worth checking out all of the services.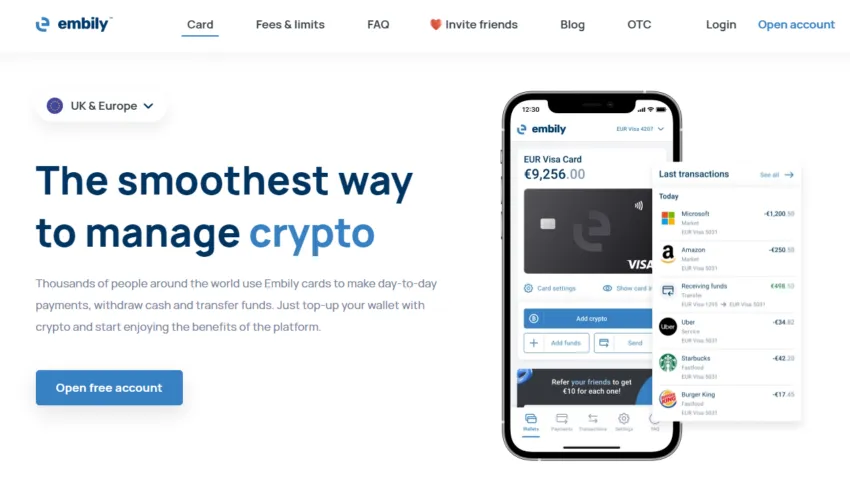 Embily is a visa card that can be used anywhere Visa is accepted. It supports several cryptocurrencies, including the major ones like bitcoin, ethereum, and stablecoins.
One of the most striking features of the Embily platform is the user experience. It's been designed to be very user-friendly. The combination of the good user experience and its use in Visa-accepted stores makes it a very convenient option for many users.
Some features of the Embily Card are:
Available in both physical and digital versions
A cashback feature is in development
A referral nets a $10 discount on plastic cards and a $5 discount on virtual cards for the referee; The referrer gets the same and 0.10% from their topped-up amount
It also has a fee structure that competes well with alternatives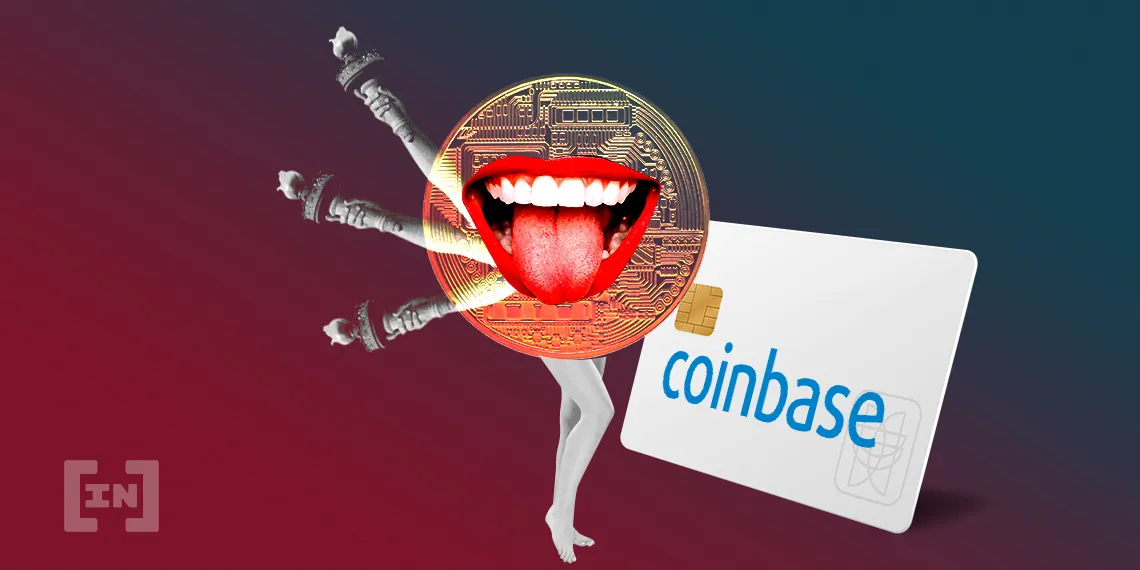 Coinbase was founded in 2012. It is one of the most well-known crypto exchanges. The Coinbase card allows cardholders to spend cryptocurrency wherever a Visa debit card is accepted. It's a great option if you're looking for a crypto debit card in Europe because of its support for multiple currencies and ease-of-use currency conversion. It also offers top-notch security.
The main advantages of using a Coinbase card are:
It can be used wherever Visa is accepted
Multiple cryptocurrency wallets can be used for payments
Multiple security features
Note that in order to start using a Coinbase card, you must have a Coinbase account. To pay with the card, you don't have to hold any fiat currency because the card can convert crypto automatically into your Coinbase wallet.
Coinbase Card offers many security and convenience features, including a mobile wallet, two-factor authentication, instant card freeze, spending tracker, and much more. The cardholders can make in-store and online purchases and withdraw cash at any Visa ATM around the globe.
For a Coinbase card, residents of Europe and the U.K. must pay a 4.95 EUR or PS4.95 EUR issuance fee. U.S. residents are eligible for the card at no cost. Moreover, Coinbase charges several fees, including a 2.49% liquidation fee.
Wirex is a fintech platform offering physical debit cards. The Wirex crypto debit card can be linked to a cryptocurrency exchange. The company was established in London in 2016.
Wirex's crypto-fiat debit cards are an excellent option for making crypto or fiat payments to any merchant that accepts debit card payments.
The most common use cases for Wirex are:
Everyday payments
International remittance
Machine-to-machine payment
Wirex's main objective is to provide fast and secure ways to move money, all through one innovative app. It offers an attractive alternative to traditional banking by combining a rewards rate of up to 8% cashback on your purchases.
Crypto.com is a popular crypto exchange that supports the purchase and use of more than 100 cryptocurrencies. Users can earn up to 8% on purchases made with the Crypto.com Visa debit card.
You can also top up the card with fiat currencies, in addition to crypto. Over 20 fiat currencies are accepted by the company. The card can be used for payments in any shop that accepts Visa cards. It allows you to top up with crypto and then spend it in USD as any other payment method.
The amount of crypto tokens purchased and deposited determines the card tier. KYC verifications must be completed by users.
Benefits of using Crypto.com debit card in Europe:
More than 80 cryptocurrencies supported
No monthly fee
No issuance fee
Rebates on streaming services
You can withdraw up to €1,000 from an ATM for free (depending on your type of card)
No monthly or annual fees
Cardholders receive cashback crypto rewards in CRO (the Crypto.com native token)
The famous exchange has many advantages, but it also comes at a higher cost.
While there are no fees for having a card, there are high requirements for being eligible for a card. As you want to get a higher tier card to benefit from higher cashback crypto rewards, the requirements increase. For instance, if you want to order the Obsidian card and enjoy the 8% cashback and zero-fee monthly ATM withdrawal of up to 1000 Euro, you must purchase and hold €350,000 worth of CRO tokens for 180 days.
Binance was founded in 2017 and has since grown to be the largest global crypto exchange. As of 2020, Binance has partnered with Swipe and offers a Visa debit card that offers 8% cashback.
If you're looking to use a crypto debit card in Europe, the Binance Visa card works in a similar way as all the other options. It does not have monthly fees or issuance charges. It holds cryptocurrency in your wallet and converts only what you need at the time of purchase. You can use the card to make in-store or online purchases wherever Visa is accepted.
The benefits of using a Binance crypto debit card are:
Cashback up to 8%
There are no monthly fees or issuance fees
It converts crypto on-demand
However, transactions and ATM withdrawals are subject to a transaction fee of 0.9%. ATM operators may charge an additional fee. The card supports many cryptocurrencies, including bitcoin and ethereum.
Binance Card gives you cashback on every purchase made with the card. But the cashback rewards level is based on your Binance wallet's BNB holdings. To receive 8% cashback, cardholders must maintain a minimum of 600 Binance coins in their account.
Choosing the best crypto debit card in Europe
If you've ever researched efficient ways for converting crypto into fiat currencies for everyday payments, you know how much the market has changed over the last few years.
If you believe that the asset class will become more prominent in day-to-day usage and have a hefty amount of crypto, then a crypto debit may be for you. It can be a convenient way of using crypto for your expenses.
Furthermore, if you use crypto a lot, then you might be more interested in receiving more cashback for your purchases. In this case, you'll have to explore all the different tiers for cashback rewards for each card. It's also worth mentioning that each card may have different transaction fees.
Join the BeInCrypto Telegram group if you want more information on such things as crypto debit cards. Many of the members will be happy to help and answer your questions in more detail.
Frequently asked questions
Is there a crypto debit card?
There are many crypto debit cards available today. Contrary to popular belief, you can spend  your cryptocurrency for many everyday purchases. Some cryptocurrency debit cards can be spent in the same fashion as traditional debit cards.
Can I use crypto card at any ATM?
Cryptocurrency debit cards are issued in collaboration with major credit card services. They can be used online or in-store anywhere major credit cards are accepted. Cardholders can also withdraw cash from any ATM that the credit service supports.
What ATM can I use my crypto Card?
In most cases, if your crypto card is supported by Visa, you can withdraw from any ATM baring the VISA logo. In other cases, there are many cryptocurrency ATMs that support cards. Some ATMs even allow you to purchase cryptocurrency at the ATM.
Is Crypto.com card available in Europe?
Since Mar. 2021, Crypto.com cards have been available in Europe. Cardholders can use the Crypto.com Visa cards for online and in-store purchases. 
What debit cards allow crypto purchases?
There are many crypto debit cards in Europe that allow users to use their crypto just like a bank account. Some of the most popular debit cards for crypto purchases are Crypto.com, Coinbase card, Binance, and Wirex. 
What is the best crypto com debit card?
Each crypto debit card presents different features and benefits that are based on specific tiers of the card. Most of these benefits are based on the amount of crypto you own and hold in your crypto wallet. 
How do I set up a crypto debit card?
To set up a crypto debit card, you need to select one of the available services and sign up for an account. You will have to verify your identity and then order your physical card. To start using the card, you will have to fund it with crypto.
What is the point of a crypto debit card?
Having a crypto debit card empowers cryptocurrency holders to actively spend their crypto for everyday purchases. Similar to the way we use fiat currencies, crypto-assets can be used to pay for your groceries. When paying with a crypto debit card, the card is converting crypto automatically to the exact amount needed into fiat currencies for payment.
Disclaimer
All the information contained on our website is published in good faith and for general information purposes only. Any action the reader takes upon the information found on our website is strictly at their own risk.
At Learn, our priority is to provide high quality information. We take our time to identify, research and create educative content that is useful to our readers.
To maintain this standard and to continue creating awesome content, our partners might reward us with a commission for placements in our articles. However, these commissions don't affect our processes for creating unbiased, honest and helpful content.