Several projects have emerged in the past few years, taking novel approaches to create their ecosystems. Stablecoins, DeFi, and a robust architecture have become key development criteria for these projects, as they aim to expand their ecosystems.
Terra is one of these projects and has generated tremendous interest for its programmable architecture and its connection to a variety of stablecoins. Here we discuss what LUNA is, its token, the background of the project, how it works, and its future.
Background and evolution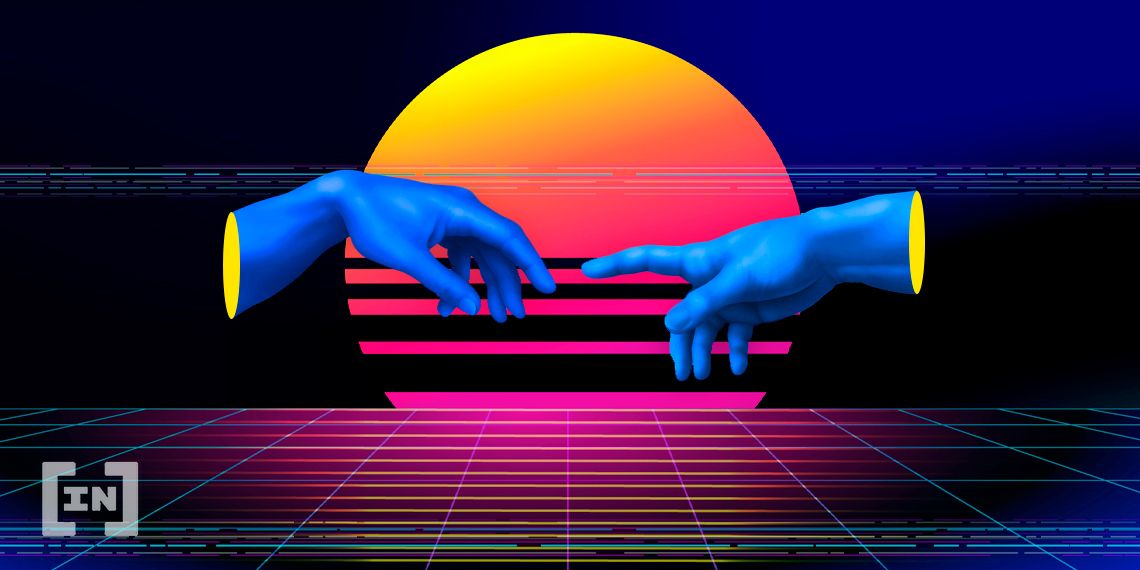 Do Kwon and Daniel Shin founded Terraform labs in 2018. Shortly after, the team founded Terra and later launched its mainnet blockchain in Apr. 2019.
Don Kwon has worked for Microsoft and Apple, whereas Daniel Shin is the founder and CEO of Chai, a payment technology business, and TMON, an e-commerce company. TerraLabs has also created other projects, called Mirror Protocol and Anchor Protocol. These work with Terra to aid in development through the early stages.
Following Terra's inception, it began offering stablecoins pegged to the U.S. dollar, Mongolian tugrik, and South Korean won, as well as other International Monetary Fund SDR currencies. Terra's whitepaper states that it evaluates the price stability and widespread use of fiat currency against the censorship resistance of Bitcoin (BTC) in order to essentially enable cost-effective digital transactions.
The Terra Alliance is a proponent of terra adoption. Terra Alliance is a global e-commerce business organization that spreads the word about Terra and promotes its acceptance. Besides, Terra alliance currently has over 45 million customers and a combined value of billions of dollars.
What is Terra (LUNA)?
Terra is a decentralized payment ecosystem. It is based on cosmos blockchain that uses fiat-pegged stablecoins to create a cryptocurrency that does not fluctuate with the cryptocurrency market, hence mitigating the vulnerability of a volatile cryptocurrency. Stablecoins are a subset of cryptocurrencies tied to fiat currency at a 1:1 ratio. The most widely used stablecoin within the Terra ecosystem is TerraUSD (UST). Additionally, it is a blockchain capable of running its decentralized applications (DApps).
Terra features its native token, LUNA, which is used to secure the protocol's stablecoins. Furthermore, this native token enables users to vote for network governance. It has a market capitalization of $34 billion, according to CoinMarketCap. What's interesting here is that LUNA does not have a fixed supply because its supply changes to the number of stablecoins on the market, hence balancing the value of stablecoins.
How does Terra (LUNA) work?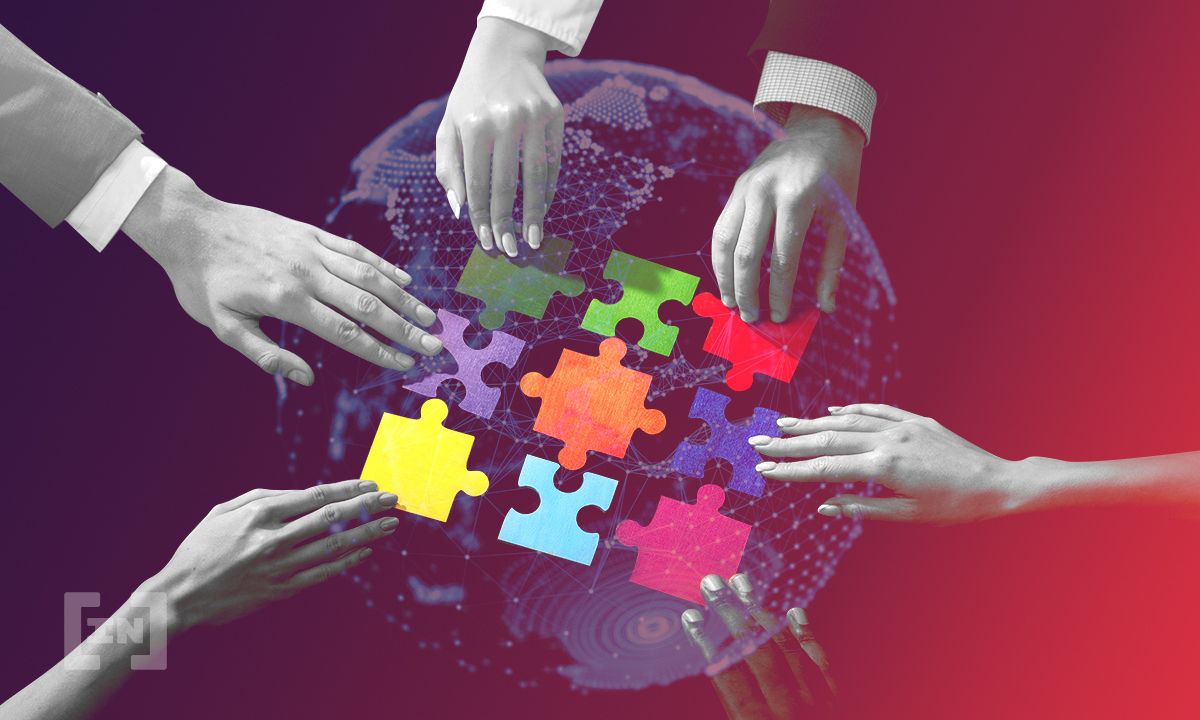 Terra protocol operates on its blockchain, which means it is not dependent on other blockchains, like Ethereum. Additionally, its system incorporates proof-of-stake (PoS) consensus mechanism, which are powered by Cosmos SDK and Tendermint blockchain. This means that validators that run several nodes can complete transactions in exchange for a reward.
Moreover, validators and stakeholders can participate in the platform's consensus and have a voting power proportional to their delegates' stakes to govern the network's operation. Additionally, 130 active validators with LUNA are selected to protect the network. Terra also enables developers to use its platform to launch DApps on its blockchain.
Terra stablecoins are algorithmic stablecoins, which means the protocol relies on an algorithm to maintain price stability. For instance, the value of UST is equal to $1 and should remain stable because of LUNA; if the value of UST declines, LUNA will supplement it to maintain its dollar value.
The users who wish to mint Terra stablecoin must burn dollars equivalent to the value of LUNA. As a result, you can mint LUNA in exchange for stablecoins and have the token sent to the community treasury, allowing the network to profit from stablecoin minting. This is known as seigniorage. It is similar to the seigniorage process used by central banks to profit from the printing of fiat currency.
Terra stablecoins
Terra stablecoins is a modern cryptographic version of currency that aims to mitigate digital cryptocurrency volatility. They are created algorithmically within the Terra network by burning LUNA tokens to generate stablecoins supporting and maintaining the Terra market. In this case, the value of LUNA will increase or remain constant between the stablecoins as the token flow is adjusted.
Terra stablecoins offer minimal transaction fees and quick global swaps between multiple stablecoins. Terra stablecoins are secured by Terra network, using LUNA as a governance token to ensure its price stability.
Roadmap and development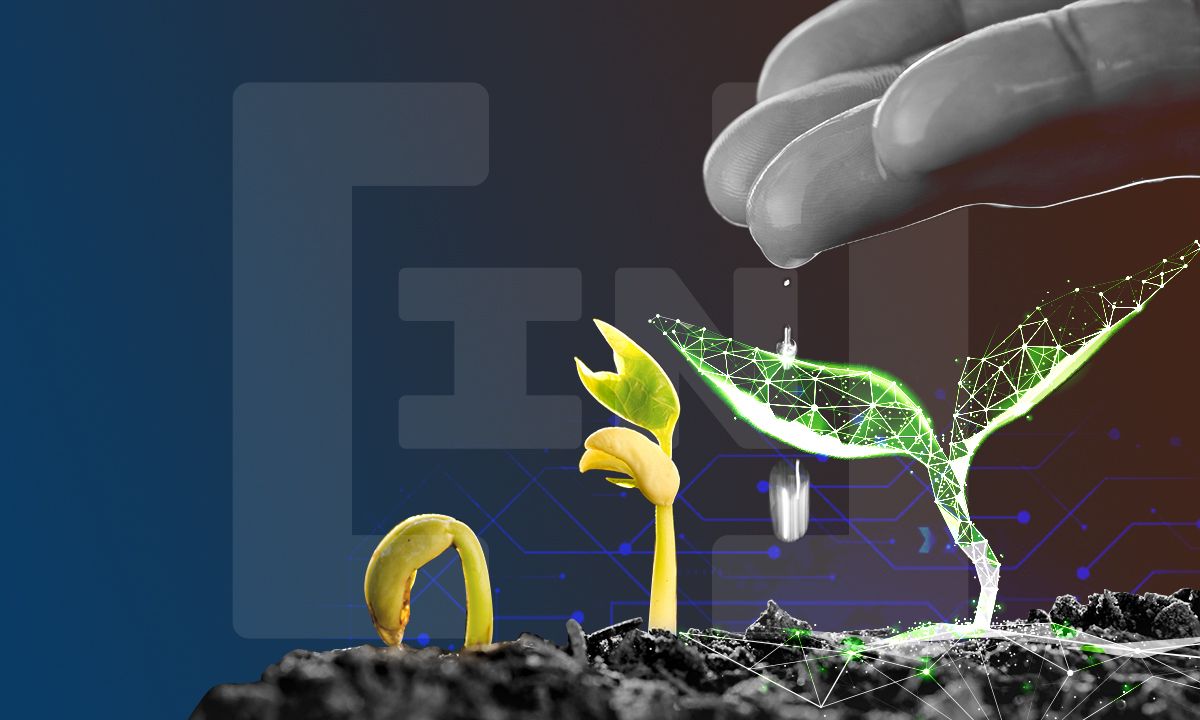 Public Mainnet Upgrade (Columbus-4) 2020: Terra users will construct and upload smart contracts as part of this blockchain upgrade. This upgrade will enable the creation of a completely decentralized agent with apparent logic. This concept will assist developers in creating DApps that use Terra blockchain's unique characteristics, including on-chain swaps and native stablecoins.
Columbus-5: Sep 2021: Terra Mainnet's blockchain was launched on this date, and it resumed its upward trajectory from a low of $49.45 on 4th Oct. to an all-time high of $103.33 on 7th Dec. This new version of the blockchain's Mainnet introduces inter-chain assets on other blockchains. The upgrade enables LUNA to be permanently burned and destroyed without being put into a community pool.
Metaverse Alpha Version 2022 Q1: Metaverse test begins in this step by establishing a log-in that enables access to special NFTs airdrops. It will include Terra World NFTs and NFTs airdrops for stakers of $TWD. Furthermore, there will be sales of NFT land and pets.
Metaverse Beta Version 2022 Q1: This stage will include more features based on feedback from previous development and Metaverse and a beta test phase on the Terra ecosystem. Finally, a link between the Terra ecosystems system and the metaverse rewards will be implemented.
Official Metaverse Launch 2022 H2: This is the final testing phase before the network is officially launched, and applications from Metaverse producers will be accepted Terra team will also announce Terra World of Metaverse for mobile applications.
Tokenomics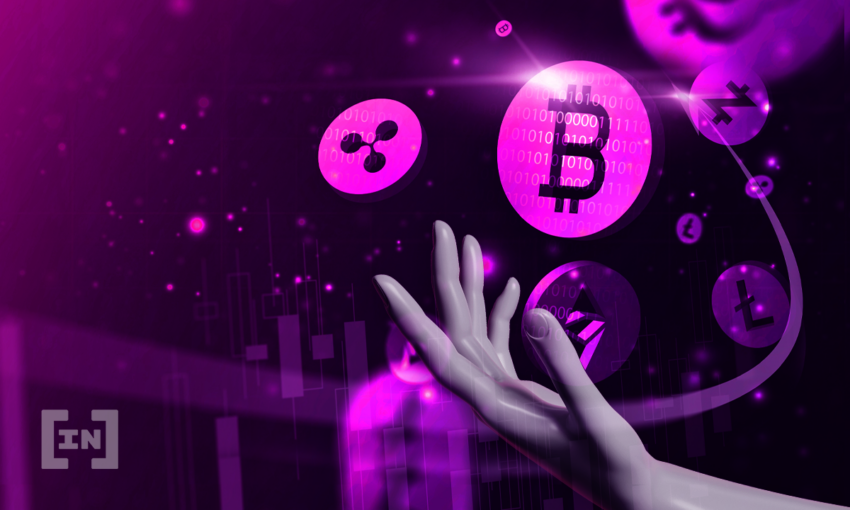 Terra (LUNA) currently has a total supply of 994 million tokens and a circulation supply of 403 million tokens. LUNA is a governance token, and it also pegs Terra's value to other stablecoin. Currently, TerraUSD (UST) stablecoin is for the Terra ecosystem and also other blockchain systems such as Solana through Mirror Protocol.
One of Terra's goals is to gain resources from seigniorage and distribute them to DApps. Seigniorage is the term that describes the value created when LUNA is issued. To qualify for seigniorage, DApps must register on the Terra network. Additionally, DApps may be eligible for funding based on their economic activities and intended use of the funds.
Terra (LUNA) is now at 7th position in terms of market capitalization, which currently stands at $34.2 billion at the time of writing; this is a strong indication that its value will continue to rise in the coming days. As of the previous 24 hours, the trading volume of Terra is $2.2 billion. LUNA's unmatched stability qualifies it as a stable currency capable of combining fiat and digital currency while trading and storing value.
Price and price predictions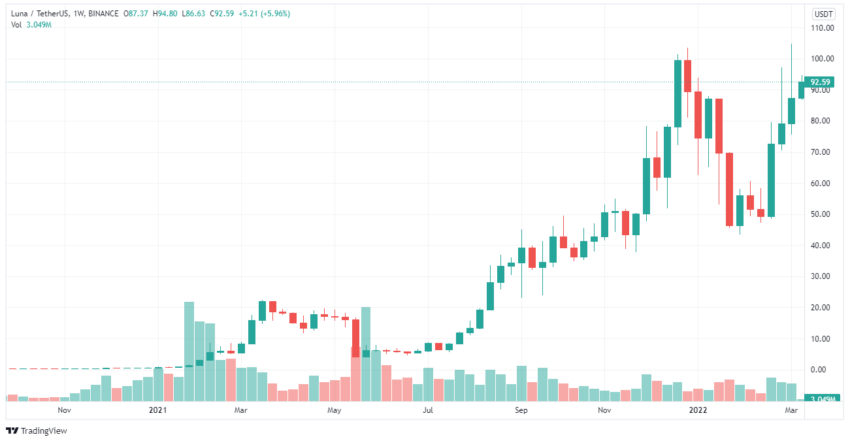 Investors and analysts have many concerns about what will happen in the following months and years regarding Terra (LUNA) price forecast. Terra's initial release did not receive widespread adoption, but it needed time to earn enough trust for people to use it.
Terra's pricing has been hovering around $90 for the last 24 hours. According to analytsts, Terra's long-term price prediction is around $508.2, and it also expects a five-year investment return of around +1141.14%. Another forecast predicts Terra will steadily rise throughout this year, forecasting a price of roughly $203 by Mar. 2023 if you invest $100. Terra has tremendous potential based on this prognosis, and experts recommend it for buying and trading tokens.
The Terra Station Wallet
Terra Station wallet users have access to DApps powered by Terra blockchain smart contracts. It has a web extension and a desktop client to access and manage Terra accounts. The web plugin enables users to view live statuNs and even create transactions.
Users can also interact with DApps via a Terra-supported web page and connect their wallets. If you connect your wallet, DApps will access your data and request your approval for transactions via a station transaction.
Should you buy Terra (LUNA)?
During early Mar. 2022, Terra (LUNA) has surpassed Ethereum to become the second-largest DeFi protocol, with $25.7 billion in staked LUNA tokens. Meanwhile, several well-known companies have made significant investments in Terra, including Coinbase, Skynet Trading, and Galaxy Digital. Experts predict Terra's (LUNA) value to increase further, since it has reached a market cap of $33.8 billion as of Mar. 2022. They have also announced a proposal to offer $139 million in UST to key DeFi protocols such as Solana, Ethereum, and Polygon.
Terra's new projects incorporate an updated cosmos version known as Stargate; this initiative will enable cosmos-powered blockchains to communicate with other compatible networks via its inter-blockchain protocols. As a result, Terra (LUNA) could be a good investment. The decision is entirely yours, but you should do some research before investing.
How to buy Terra (LUNA)?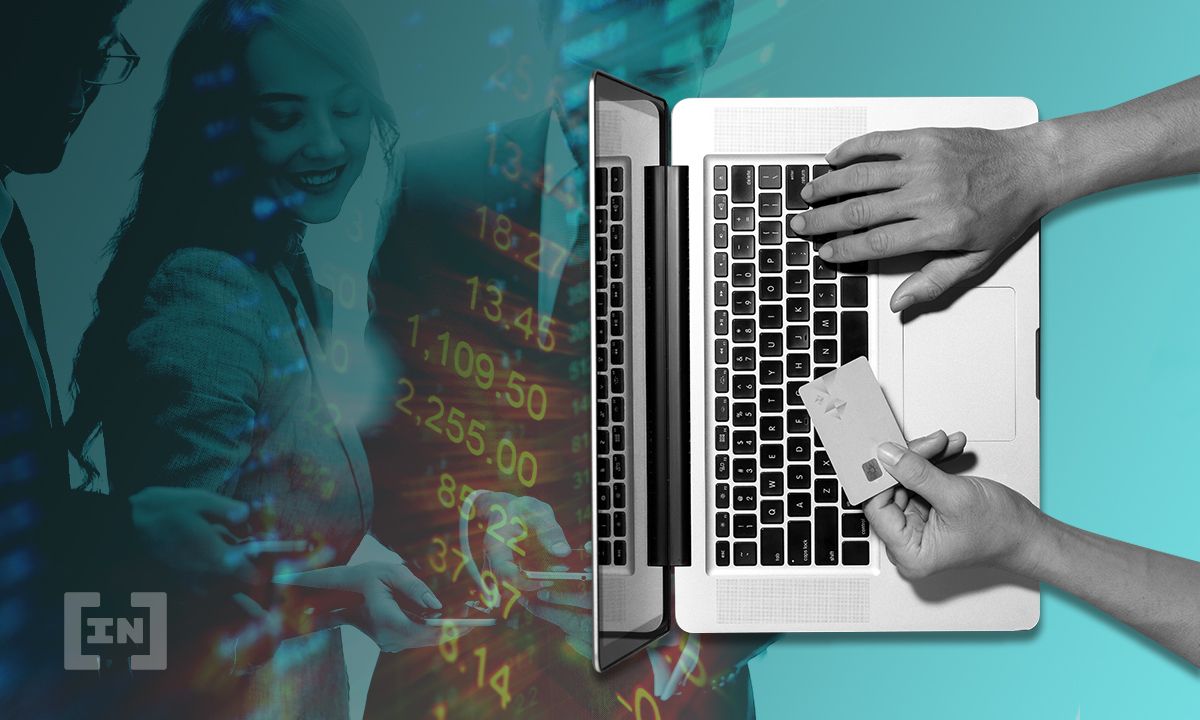 You can purchase Terra and its LUNA cryptocurrency on major cryptocurrency exchanges like Binance U.S, Kraken, and Huobi Global. Many online exchange platforms accept local fiat currency and pair LUNA with other cryptocurrencies, such as tether (USDT), ethereum (ETH), and bitcoin (BTC). The following is a step-by-step guide to purchasing Terra.
Step 1: Create a Binance account.
To invest in Terra, you must first create an account on Binance.
After registering, you will validate your account by clicking on the profile icon on the Binance platform's interface. Then select the identification option to proceed to the verification page.
Step 2: Complete the transaction
After verifying your identity and completing the account setup, you're ready to purchase Terra. You'll need to navigate to the "Buy Crypto" section, where you'll see a list of several payment methods. Choose one that works best for you.
Following your payment method selection, the next page interface will display. Click the Buy section and select the currency you wish to transact. You will see the default currency is bitcoin; change it to LUNA and enter the amount you intend to spend.
Step 3: Confirm your purchase
You will need to enter your payment information. Your purchase will be confirmed on the platform once payment has been verified, and you will receive Terra.
What does Terra's future look like?
Terra's has some exciting features, making it one to at least follow. This network's ability to establish a whole cryptocurrency ecosystem is quite unique. It has the potential to make stablecoins and the entire Terra ecosystem more popular than they are now.
Terra's extension via its bridges increases Terra's utility and facilitates balancing the stablecoin value mechanism into the real-world. Terra's future is brimming with opportunities, such as integrating with other Cosmos SDK blockchains. There is also room for Terra to expand and improve its user base globally. With that in mind, it's a project worth keeping an eye on.
Frequently asked questions
What is LUNA crypto?
LUNA is Terra's native token that uses the Terra network's smart contract to provide liquidity for the generation of stablecoins. As a result, the network uses these stablecoins to store value rather than fiat money or other volatile cryptocurrencies. Subsequently, each stable coin will be exchanged for LUNA. Additionally, LUNA users pay trading fees and participate in platform governance. 
Is LUNA a Good Investment?
Every investment decision you make should always be based on your willingness to risk and your level of expertise in the bitcoin market; never invest money you cannot afford. LUNA has been appreciating, but it has also been volatile.
How to Buy LUNA?
There are many cryptocurrency exchanges where you can purchase LUNA. Taking KuCoin as an example, you will first need to create an account. After that, click buy crypto, and add the required amount in USD. Once done, move it to our Terra Station wallet by clicking withdraw under "main account." Copy your Terra Station wallet address into the field and confirm the transaction.
How does LUNA work?
LUNA is the native token of the Terra ecosystem; users can use it for governance, staking, and as collateral for Terra's algorithmic stablecoins. With a 1 billion coin supply, LUNA users can vote on governance and future usage proposals, as well as stake tokens, to earn rewards. If the supply is exceeded, LUNA will automatically burn the surplus. Furthermore, LUNA is accountable for the stability of stablecoins and vice versa.
Disclaimer
All the information contained on our website is published in good faith and for general information purposes only. Any action the reader takes upon the information found on our website is strictly at their own risk.
At Learn, our priority is to provide high quality information. We take our time to identify, research and create educative content that is useful to our readers.
To maintain this standard and to continue creating awesome content, our partners might reward us with a commission for placements in our articles. However, these commissions don't affect our processes for creating unbiased, honest and helpful content.