The term web3 has been tagged as the future version of the internet, poised to disrupt several industries the same way web2 disrupted web1 or the same way Netflix impeded Blockbuster movies. This new wave of technology has been firmly rooted in decentralized applications making extensive use of blockchain technology, as well as machine learning and artificial intelligence (AI), to help improve smart and adaptive applications.
Hence, with the massive adoption, many DApps, DeFi, wallets, and other innovations are being developed to ease the mode of entry. Web3 wallets essentially grease the wheels of web3; helping individuals, as well as companies, manage their digital assets conveniently. It provides accessibility and scalability. This article will highlight the top 6 wallets you can harness to manage your assets and find your way into the web3 space.
What is a web3 wallet?
In simple words, web3 wallets are digital platforms that give access to the web3 space. They are similar to regular crypto wallets, allowing users to store, send, and receive cryptocurrencies. Moreover, through these wallets, users can interact with smart contracts, transact NFTs, develop blockchain platforms, and connect with communities. Web3 wallets create a wide range of valuable applications beyond the normal existing digital wallets out there. Usually, these wallets have in-built browsers.
Overall, they are non-custodial wallets, meaning you can transact in a more secure way without worrying about middlemen such as banks. Also, you have full control over your funds, and you don't have to go through the series of KYC/AML steps while creating one.
Here are some of the major terms associated with web3 wallets:
Public Key: This is an alphanumeric string that allows you to deposit and receive crypto transactions.
Private Key: Similar to passwords, it is a large number used to confirm transactions. Everyone has access to web3 wallet public keys, but a private key allows you to claim ownership to access your funds.
Seed Phrase: It is a list of 12–24 random words used to retrieve a crypto wallet.
You can use your web3 wallet from anywhere in the world. Let's explore its major benefits.
Benefits of using web3 wallets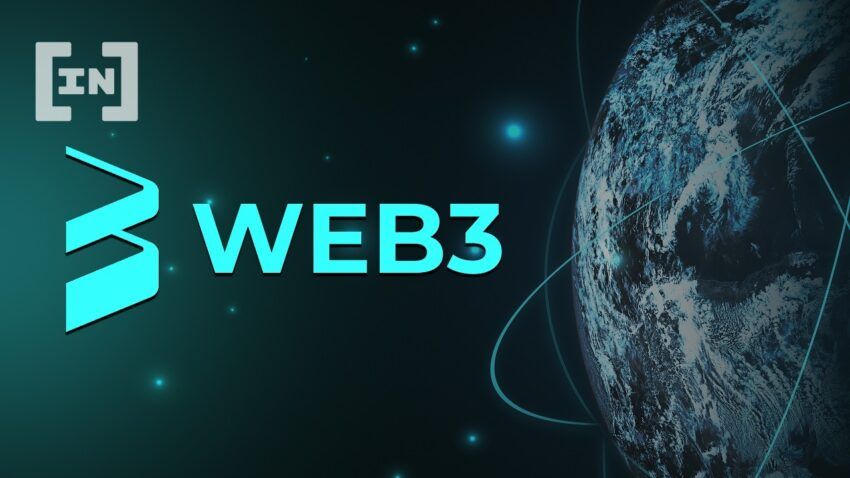 Web3 wallets offer various scopes of control and more flexibility in managing transactions. Below are a few advantages of using these wallets.
User-friendly
Since you have full control over your asset, web3 wallets are typically easy to use. You can easily manage different assets since you have direct access to many details about each of them. Furthermore, most web3 wallets are simple to set up, which is a great advantage for users who are new to the crypto space.
The set up process only takes a few minutes. Once you have created an account, you can start transacting, as well as have easy access to several web3 products. This is very easy to use compared to other traditional digital wallets.
Privacy and anonymity
Protection of users' privacy is one of the best features web3 wallets brought. Using these wallets, your personal data is safe and protected. This means that while you transact with another address, it is almost impossible to know the recipient.
Enhanced security
The safety of your funds is another important benefit you get from using web3 wallets. They ensure your investment is safe and secure while transacting. In addition, your information, identification, and accessibility to your funds are secure. Most of the wallets use an encrypted sign-up/sign-in procedure, requiring you to input your details. This ensures there's no breach and others can't access your wallets.
Let's examine the top 6 web3 wallets making waves in the crypto space.
Top 11 web3 wallets
Here are the most popular and reliable web3 wallets to pick from.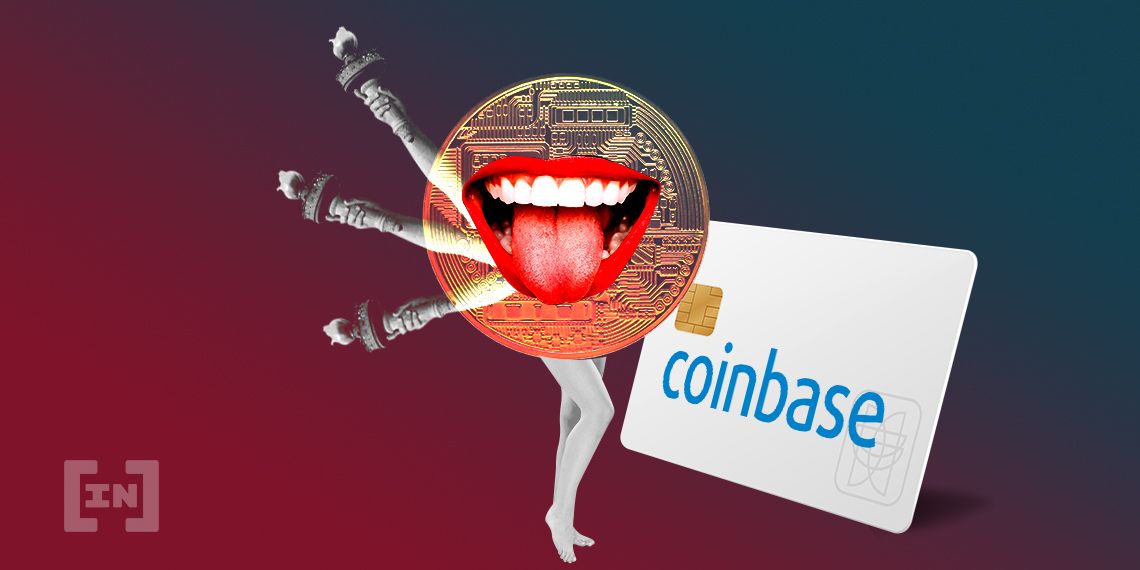 This is another self-custody wallet that offers access to thousands of tokens and DApps, allowing you to store your NFTs (ERC-721 tokens) all in one place.
The wallet offers seamless access to decentralized finance (DeFi), and you can link your Ethereum tokens to many DeFi projects. In addition, users can partake in legitimate online airdrops, which increases their chances of getting free crypto coins.
You can also use DeFi liquidity pools to lend or borrow and swap assets on the available decentralized exchanges. Notably, the wallet supports ICOs, which helps users explore new coins at the best possible prices. Furthermore, you can harness the decentralized web on your phone or browser and explore the available crypto-friendly stores.
With Coinbase wallet, you can also become a DAO member and participate in big web3 projects.
The wallet is keen on securing users' details as it stores the private keys locally and employs 2FA to maintain the access. In addition, Coinbase wallet uses a four-digit security PIN, which can unlock the wallet and help in confirming transactions.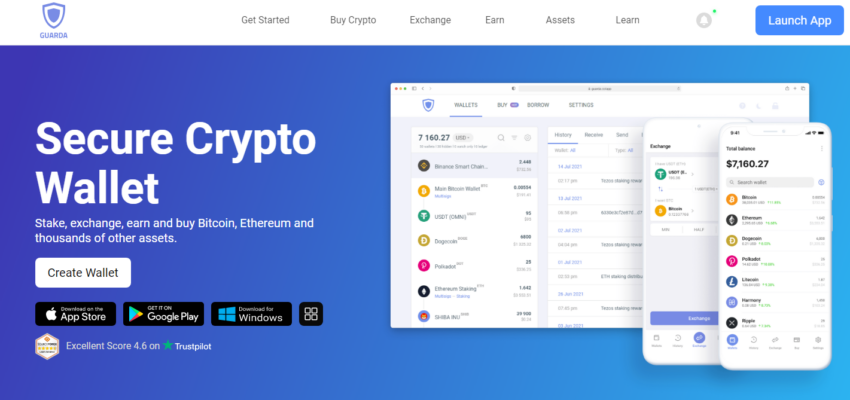 Guarda Wallet is a multiplatform crypto wallet that is non-custodial. It allows you to buy over 400 tokens, and it supports over 50 blockchains. The wallet is available on the web, desktop (Linux, Windows, and macOS), mobile (iOS, Android), and as a Google Chrome extension.
Tokens can be purchased using a bank card as well as a SEPA transfer. There is also a prepaid visa card that allows you to pay with crypto, but this is available only in the EU. Users can earn up to 20% in APY by staking some assets in the wallet to generate income. There is also a learning section called the Guarda Academy where users can learn about crypto, blockchain, and DeFi.
The wallet does not require KYC, and users can also swap crypto without giving away personal info. It also features a native token called GRD, which offers perks exclusive to Guarda Wallet users.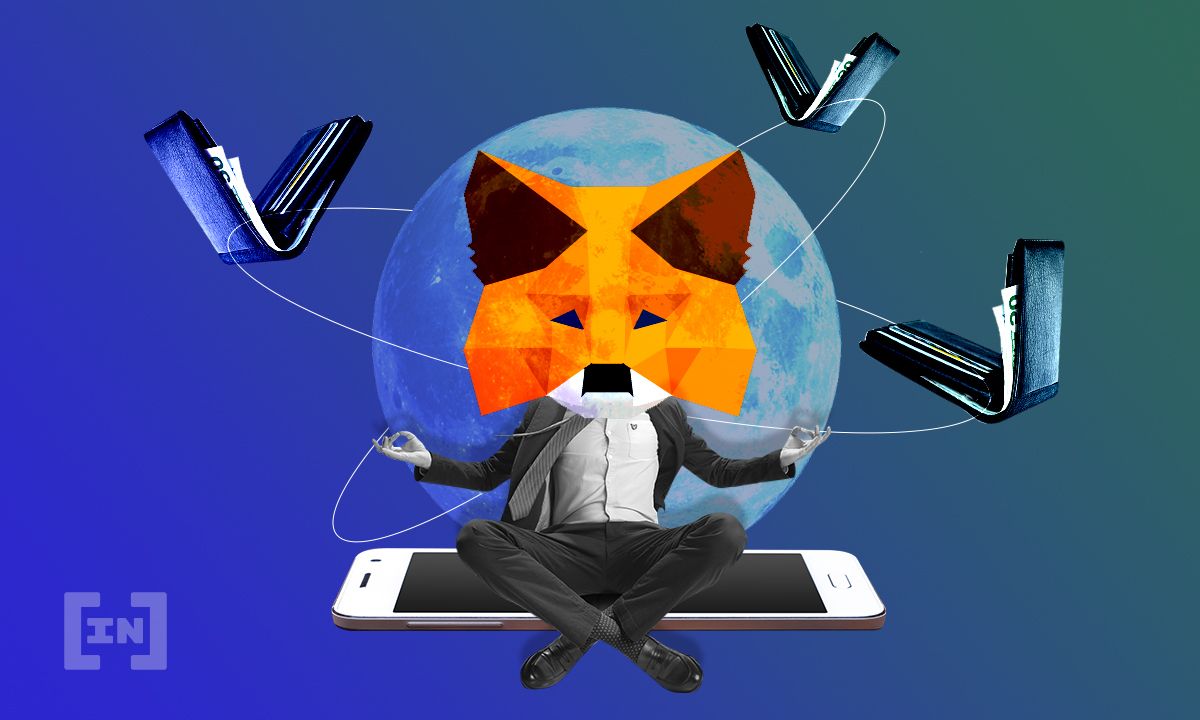 MetaMask is a non-custodial wallet that allows you to buy, store, send and swap tokens. It's available as a browser extension on Chrome and other popular web browsers. MetaMask is available on both Android and iOS.
It's essentially built for the Ethereum Blockchain, where users get to save Ethereum and other ERC-20 tokens. Through MetaMask, users also get to explore many decentralized apps by providing a secure way of integrating projects and interacting with on-chain applications.
For more advanced users, MetaMask allows you to interact with DApp in a permissionless approach. This means that there's no need to link your private keys to DApps, making the whole process much safer.
While the wallet is mainly for the Ethereum Blockchain, it offers seamless access to other EVM-compatible networks, including Binance Smart Chain, Polygon, HECO, and more. You also get to create many wallets, all with one app.
MetaMask gives you absolute control when transacting. You get to choose what to put out as well as what to keep private. It secures your login details, and private keys are encrypted. You only need to keep your seed phrase safe, so you don't lose access to your account.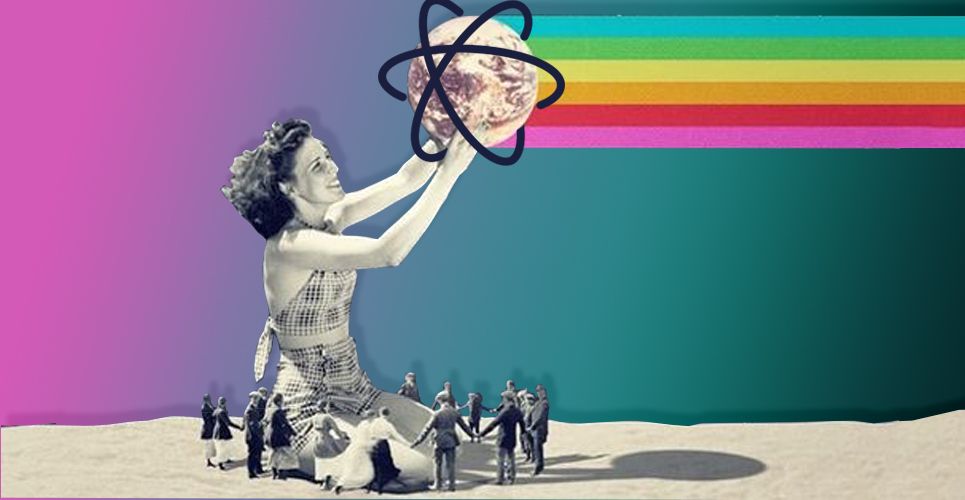 As stated on its website, Rainbow is a non-custodial, fun, easy-to-use, and secure wallet that allows users to create an Ethereum wallet, collect NFTs and explore the new world of web3.
It currently works well on iOS and Android mobile devices.
The wallet comes with a series of innovative features, such as NFT support, WalletConnect integration, and much more.
Rainbow wallet offers an easy-to-use platform that provides users an inbuilt swap functionality. This allows you to transact between multiple ERC-20 tokens without an external exchange. This wallet also ensures you don't fall victim to scam projects, so it has an approved list of verified tokens safe to swap.
Rainbow wallet prioritizes security, as it allows users to store their encrypted private key onto iCloud for seamless account recovery. If you have a problem keeping your seed phrase secure, Rainbow wallet allows you to back it up, so you don't lose access to it.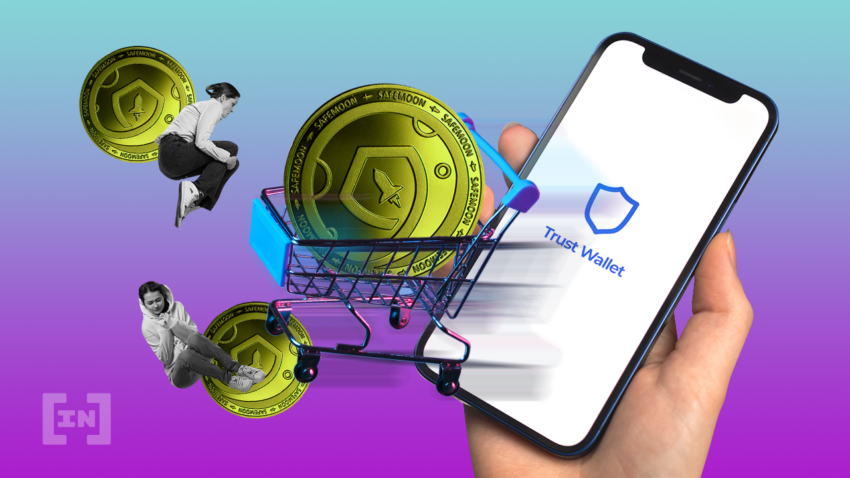 Trust Wallet is a web3 wallet that provides diverse access to millions of cryptocurrencies and NFTs hosted on different blockchains, including Ethereum, and Binance Chain. You can fund your wallet directly via third-party providers, including Mercuryo, MoonPay, Ramp Network, Simplex, Transak, and Wyre.
It works well on mobile devices, and it is effortless to find your way around the app. It only requires a few minutes to set up. Trust Wallet also allows users with other wallets like MetaMask or MyEtherWallet to import their details using their secret phrase or private key.
Users can earn rewards on their holdings by locking up their funds directly from their wallets. Some of the few tokens available for staking are BNB, Cosmos, and Tezos. Trust Wallet also provides an inbuilt browser for DApps, so you have direct access to your favorite DeFi products and discover new ones, all within one/two dashboards.
In terms of security, the wallet is secured by a 12-word recovery phrase and accessible on both Android and iOS using PIN or biometrics. Perhaps one setback to this wallet is that it doesn't support 2FA, meaning if someone intrudes on your account, you can't entirely stop their access as you can't set up a confirmation code to email or text message.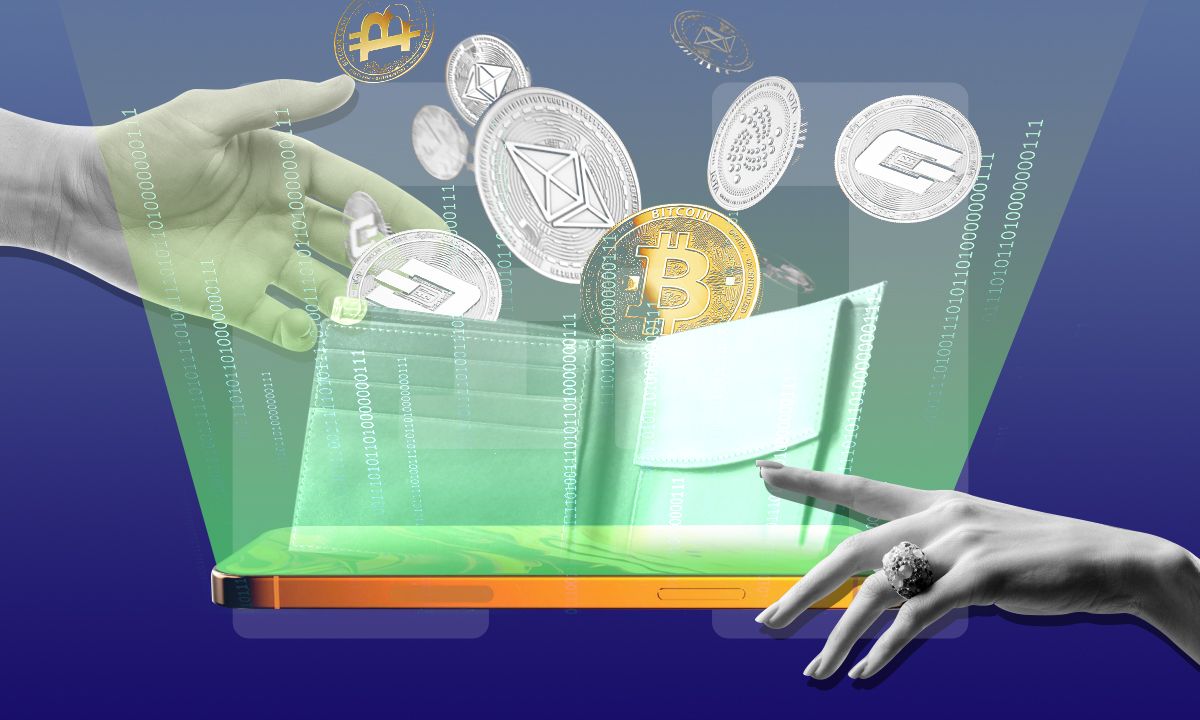 This wallet allows you to buy, earn, stake, and trade on Ethereum Layer 2 with low fees. Ultimately, Argent wallet is developed to integrate Ethereum DApps into a single application with a comprehensive interface. It goes all-in for Ethereum, supporting only all Ethereum-based tokens and NFTs.
Users only need their phone number and then create a username. This username can be used to send and receive cryptos similar to the traditional payment platforms like Cashapp.
Argent wallet offers "Bulletproof security," meaning users can easily recover their wallet without a seed phrase. Instead, it uses a "social recovery" method, which revolves around nominating close relatives "Guardians" to help confirm a user's account in case of a lost or new device.
The wallet integrates many of Ethereum's platforms, such as Compound and Kyber, letting you earn by staking tokens within the app, with no in-app browser. Argent combines them into its mobile app, easing the whole process of investing. It also supports WalletConnect, for tokens that are not directly integrated into the Argent wallet.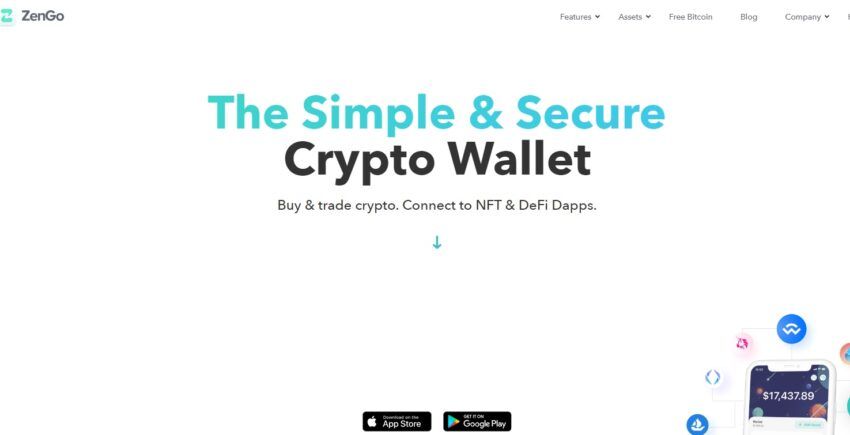 Israel-based company, ZenGo, prides itself on its user friendly interface. ZenGo currently supports more than 70 cryptocurrencies, with more to come as the product matures. The platform supports the majority of the major tokens, including Bitcoin, Ethereum, Tether, Dogecoin, and others.
They've replaced the traditional private key with two mathematically created secret shares. One share is kept on your mobile device, while the other is sent to the ZenGo servers. This is somewhat common to custodial wallets. With custodial wallets, exchanges keep your private keys on their servers.
Furthermore, everything is encrypted with a 3D biometric scan of your face. With this mobile wallet, you can: earn interest on select coins and tokens, swap, and store your digital assets. The mobile app is globally available; however, features such as third-party payment providers are region specific.
Some fees are associated with using ZenGo. These fees are broken down by the following activities: crypto-to-crypto, fiat-to-crypto, and crypto-to-fiat. Crypto-to-crypto fees are o.5% plus network fees. Fiat-to-crypto is 5.99% with a debit or credit card, 1.99% for EU and UK resident bank transfers, and 0.1% for stablecoins in select regions. Crypto-to-fiat charges a simple 1.99% fee.

The Math Wallet describes itself as the multichain wallet of the web3. It impressively supports tokens and coins on over 100 blockchains. This multichain mobile wallet is available on Android, IOS, and doubles as a mobile extension. The mobile app houses standard wallet features, such as ending and receiving, while also allowing the user to access Dapps.
This gives users exposure to decentralized finance inside of their mobile device. MathWallet also offers the ability to stake cryptocurrency directly from the app. The wallet imposes a 21-day lock on staked cryptos and a 28-day withdrawal hold on them, which can increase network security.
Math Wallet is non-custodial. Currencies are protected by private keys, mnemonic phrases, two-factor authentication, and other security features that users can select. It is a good fit for new or experienced cryptocurrency users who want a user friendly web3 experience.
Private keys, mnemonics, two-factor authentication, and security locks are just a few of MathWallet's many security features. Also, it provides hardware support choices through Ledger. If you have a hardware device that you want to store your digital assets on while you're not trading, MathWallet has everything you need.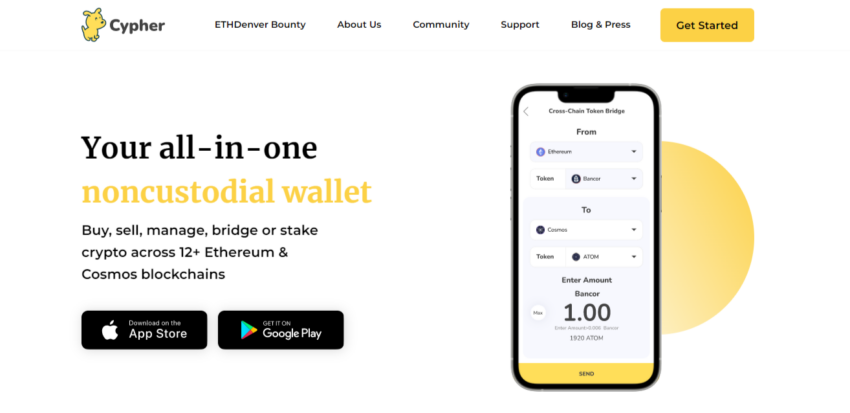 The Cypher wallet is relatively fresh on the market. You can utilize the Cypher Wallet to seamlessly bridge across blockchains within the wallet, connect to your favorite Dapp in multiple ecosystems, and manage your entire crypto portfolio within this non-custodial wallet. It's a multichain wallet that does everything.
Cypher has a specific focus on seamless usability. It allows access to L2 ecosystems to bridging. In addition, the wallet also has an built-in browser. This gives the user exposure to their favorite decentralized finance applications. Instead of creating and maintaining multiple wallets, you can now access the web3 all in one place.
If you want a simple fiat on-ramp experience, you'll be happy to know that this wallet has third-party payment providers. The list includes notable names, such as: Coinbase Pay, Onmeta, and Sardine Pay — also recently integrated into the Metamask wallet for the same reason.
The FoxWallet is a user-friendly, non-custodial, and decentralized Web3 wallet, dedicated to providing an entry point and connection to the Web3 world. The developers of the wallet have extensive experience in blockchain and network security, and the code has been audited by reputable institutions, making it trustworthy.
The most impressive quality of FoxWallet is that it is feature rich. Not only are users able to send and receive transactions, but they're also able to buy many cryptocurrencies directly within FoxWallet. Furthermore, you can access Etherscan without leaving the mobile app; allowing you to confirm transactions in the blink of an eye.
If you thought that was impressive, then wait until you hear what's next. FoxWallet is one of the most protocol agnostic wallets on the market. It supports multiple chains, dozens of popular chains, rollups, and testnets. On top of this, there are popular, inbuilt, and verified bridges to connect you to multiple chains and rollups. With this many options, users need not leave the app to conduct most of their web3 activities.
You can even discover many Dapps directly inside the wallet. This is not to be confused with a native browser, which the wallet also has. FoxWallet has NFT support, a native news fees, WalletConnect, and so many features that it's difficult to keep track of them all!

The Exodus Wallet is considered by far one of the OG crypto wallets. Exodus, headquartered in Nebraska, was founded in 2015 by Daniel Castagnoli and JP Richardson with the goal of providing everyone with easy access to cryptocurrencies. Many wallets have since come and gone, but Exodus has remained, adding value to those keeping it around.
Crypto has come a long way, and so has this wallet. Exodus has kept up with the times and innovated to support web3 functionality. Some of these include support for NFTs, multiple blockchain networks, and third-party payment providers like Apple Pay.
On top of this, while some have opted to venture out into areas, Exodus has remained loyal to the Bitcoin community by offering Lightning Network support. So if you want fast and cheap Bitcoin payments, you will be happy to know that Exodus supports a native Lightning Wallet.
To top it all off — no pun intended, Exodus also supports some analytics for your favorite coins, such as top movers. It also has a browser extension and supports wallet connect, so you are not limited to just a mobile device. Finally, if you are new to web3, and are unsure where to get your news from, the Exodus Wallet has a built-in news feed.
| Wallet | Custody | NFT Support | Multi-Chain Support | Platforms | 3rd-Party Payment Provider |
| --- | --- | --- | --- | --- | --- |
| Coinbase | Non-Custodial | Yes | Extensive | Android, IOS, Browser Extension | Yes |
| Guarda Wallet | Non-Custodial | Yes | Extensive | Android, IOS, Linux, Mac, Windows | Yes |
| Metamask | Non-Custodial | Metamask Mobile | EVM-compatible chains | Android, IOS, Linux, Windows, Mac | Yes |
| Rainbow Wallet | Non-Custodial | Yes | EVM | IOS, Android currently in Public Beta Phase | Yes |
| Trust Wallet | Non-Custodial | Yes | Extensive | Android, IOS, Browser Extension | Yes |
| Argent | Non-Custodial | Yes | Ethereum and zkSync | Android, IOS, Chrome Extension (Argent X) | Yes |
| ZenGo | Custodial (Multi-Party Computation) | Yes | | Android, IOS | Yes |
| Math Wallet | Non-custodial | Yes | Extensive | Android, IOS, Browser Extension | Yes |
| Cypher | Non-Custodial | Yes | Limited | Android, IOS | Yes |
| FoxWallet | Non-Custodial | Yes | Extensive | Android, IOS | Yes |
| Exodus | Non-Custodial | Yes | Extensive | Android, IOS, Linux, Android, Mac | Yes |
Why do I need a web3 wallet?
One of the most essential factors to consider before getting involved in the web3 space is that you must have a suitable web3 wallet in place. They store your private keys securely, allowing you to send and receive crypto assets like ethereum, bitcoin, solana, and much more.
There are hundreds of them out there, but the above ones are the most popular and reliable platforms to start with. They offer various tools to help you manage and store your assets securely.
In order to invest in web3, you're going to need a web3 wallet — as well as the latest info on web3 itself. Hear from the community and stay on top of the latest developments through the BeInCrypto Telegram group.
Frequently asked questions
How do I create a Web3 wallet?
Creating a Web3 wallet is very simple. You merely download the wallet and store your seed phrase. Some of these wallets have advanced features, ad may require personal information.
How many Web3 wallets are there?
As more functionality is added to the web3, more wallets are popping up. There are many web 3 wallets available. Most platforms count dozens; however, the actual number is unknown.
Is Trust Wallet a Web3 wallet?
The Trust Wallet is considered a Web3 Wallet. It has multiple functionalities. It is also available on mobile.
What is an example of a Web3 wallet?
Though there is no formal definition at this point in time, a Web3 wallet is generally considered to have a combination of multiple functionalities. This includes: multi-chain support, browser extension, NFT support, brudges, connection to DeFi protocols or Dapps, and many other functionalities. Metamask is an example of a Web3 wallet.
What is a web3 wallet?
A web3 wallet is a digital platform that offers access to the web3 space. Basically, these wallets are similar to regular crypto wallets that allow users to store, send and receive cryptocurrencies.
What is the best web3 wallet?
A number of popular and widely used web3 wallets include MetaMask, with roughly 21 million monthly active users, and Trustwallet, known for versatility and supporting millions of cryptocurrencies. Another one is Coinbase that offers easy access to shop crypto stores.
Is Coinbase a web3 wallet?
Yes. Coinbase Wallet is a non-custodial wallet that grants access to several web3 features, allowing users to discover and use Ethereum-based DApps directly via its in-app browser.
Is MetaMask a web3 wallet?
Absolutely yes. MetaMask is a widely known web3 wallet built to work with all Ethereum-compatible blockchains.
Disclaimer
All the information contained on our website is published in good faith and for general information purposes only. Any action the reader takes upon the information found on our website is strictly at their own risk.
At Learn, our priority is to provide high quality information. We take our time to identify, research and create educative content that is useful to our readers.
To maintain this standard and to continue creating awesome content, our partners might reward us with a commission for placements in our articles. However, these commissions don't affect our processes for creating unbiased, honest and helpful content.