This guide delves into borrowing against crypto through collateralized loans, a concept that brings a fresh perspective to traditional lending. We unpack key concepts such as the loan-to-value (LTV) ratio, the use of stablecoins, and the role of smart contracts.
How do you repay a crypto loan? What happens if the market plunges? We answer these questions and offer a step-by-step, in-depth look at how to get a crypto loan.
Top platforms to get crypto loan
YouHodler
Flexible lending platform with high LTV ratio

Explore YouHodler
on YouHodler's official website
Availability
Europe & U.K.
Loan-to-Value (LTV) ratio
Up to 90%
Limited time offer
Up to $25 bonus
Wirex
Instant loans without credit checks & set up fees

Explore Wirex
on Wirex's official website
Availability
EU, US, APAC
Loan-to-Value (LTV) ratio
Up to 80%
Nexo
Instant approval & linking to the Nexo card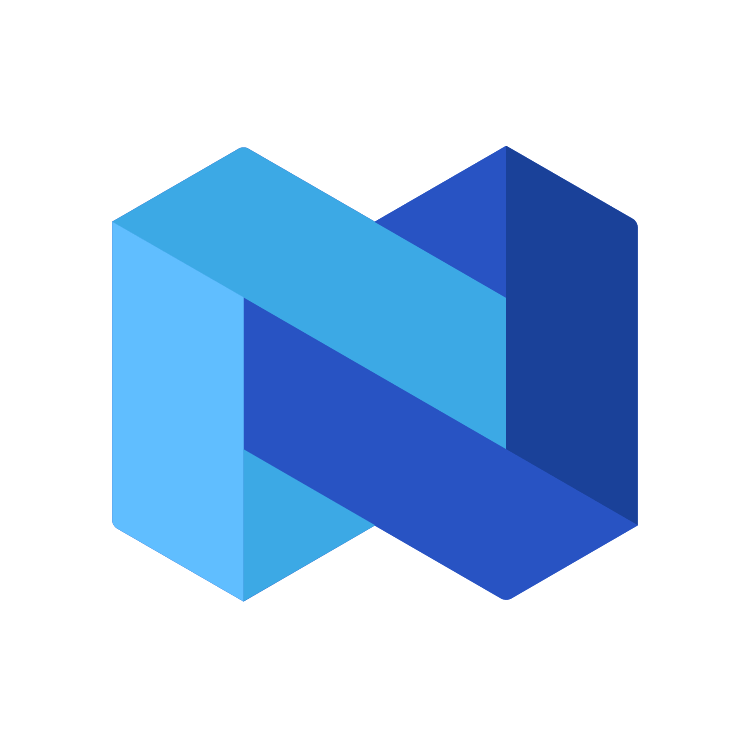 Explore Nexo
on Nexo's official website
Availability
100+ countries
Loan-to-Value (LTV) ratio
Up to 90%
Limited time offer
$25 welcome bonus
What is a crypto loan?
A crypto loan is similar to a traditional loan from a bank. The big difference is that you use your digital currency as collateral instead of using your house or other physical asset. If you own bitcoin, ethereum, or one of many other types of crypto, you can use those digital assets to secure a loan.
Imagine it as a sort of pawn shop for your digital money. You offer up your crypto, and in return, you get a loan. The loan amount is usually less than the full value of your crypto — this is what we call the loan-to-value (LTV) ratio.
Different lenders will let you borrow different amounts. Some lenders are okay with many different types of cryptocurrencies, but bitcoin and ethereum are the most common.
Here's a twist: you might not get your loan in regular dollars or other fiat currency. Some lenders might give you a stablecoin instead, which is a type of digital currency intended to stay the same price as an asset it is pegged to — often the U.S. dollar. You can typically swap this for cash if you need to.
As for paying the loan back, this may vary; for some, loans can be prepared over a few years. Plus, the interest rates are usually lower than what you'd see with regular personal loans or credit cards — often under 10%. And as long as you pay back the loan on time, you get your crypto back.
How to get a crypto loan
For this step-by-step guide on how to get a crypto loan, we will use YouHodler as an example platform. You may use any of the lending platforms available today, but always make sure to do your own research before choosing your preferred lender.
Step 1. Sign up on YouHodler
YouHodler is a platform that lets people who own cryptocurrencies borrow money quickly. The platform allows you to borrow up to 90% of your crypto's value for a period of up to one year.
Here're some key reasons why YouHodler is so popular:
They accept over 40 different types of cryptocurrencies as collateral for your loan.
You can borrow up to 90% of your crypto's value.
You can receive your loan in several currencies like the euro, U.S. dollar, Swiss franc, British pound, or even in stablecoins.
You have up to one year to repay the loan, giving you some flexibility.
The lender approves and funds loans instantly, so the whole process is fast and easy.
YouHodler doesn't perform credit checks, making it easier for people with all types of credit histories to get a loan.
Step 2. Transfer your crypto to YouHodler
First, you need to transfer your cryptocurrency to your YouHodler wallet. YouHodler accepts over 50 different types of cryptocurrencies, and they don't charge any fees for depositing or withdrawing your crypto.
Step 3. Apply for a crypto loan
Go to "Loans" (left-hand side menu) and then click on "Create a new loan."
Next, use the crypto loan calculator on their website to decide how much you want to borrow. Your loan will be approved instantly – there's no need to find a lender like on other platforms. You'll receive your loan in currencies like EUR, USD, CHF, GBP, stablecoins, or even other popular cryptos.
Think of this step as selling your cryptocurrency to YouHodler temporarily. After a certain time, you'll buy it back.
In this example, you can see the crypto loan offered by YouHodler. The collateral offered is 9863 GALA, and the platform allows us to borrow 217 USDT.
The minimum amount to borrow is 100 USDT.
You may select the crypto or fiat currency for your loan – USDT stablecoin, Swiss franc (CHF), Euro (EUR), British Pound (GBP), or U.S. dollar (USD).
We have selected 90% LTV, which implies a daily fee of 0.0274% per day, which in this example adds up to 0.06 USDT for our 217.05 USDT crypto loan.
Note that the daily fee increases when selecting 70% or even 50% LTV.
Another feature of crypto loans on YouHodler is the "Take Profit" option. You can choose to allow YouHodler to sell you collateral if the digital asset reaches a certain price. It's similar to a limit order, and it allows traders to cash in on any future price increase, even during the time the crypto is used as collateral for the crypto loan.
Step 4. Withdraw your loan
In your YouHodler wallet, you will find your loan available in your balance. We opted for the USDT loan in this example. On the page of the asset, we can see the history of that balance, including the loan and daily fee (interest).
From here, you can choose to withdraw it or convert it, just like you would with any other asset in your YouHodler wallet.
You have two options to withdraw your money:
Bank wire transfer via SEPA and SWIFT. This is available worldwide.
Crypto withdrawal: you can buy any crypto or stablecoins using their integrated crypto exchange.
Step 5. Manage your payments
The loan fee is calculated every day from the moment you open the loan, and it's charged from your wallet in the borrowed currency.
If your wallet doesn't have enough funds to pay the daily fee, the system will add it to your repayment amount. You're free to repay the loan at any time and get your collateral back. You only pay for the days your loan was active.
Step 6. Repay your loan and get your crypto back
You can repay your loan using your YouHodler wallet, via AdvCash, bank wire, or even use part of your loan collateral to get your crypto back.
Step 7. Manage your loan
YouHodler has advanced features that allow you to manage your loan conditions and respond to market movements.
You can increase your loan-to-value ratio, extend the Price Down Limit, close the loan without repaying, or set a take-profit price. You can also use these features if you want to borrow bitcoin.
What to look for while taking a crypto loan?
When you're thinking about getting a crypto loan, there are several things to keep in mind. First, you have smart contract risk. A smart contract is a digital agreement that manages the loan and collateral. This risk can be reduced if the DeFi lending platform has robust testing processes.
Second, there's the liquidity of the lending platform. This is about the percentage at which a loan is considered under-collateralized, leading to a margin call. Basically, it's a safety cushion for borrowers.
Third, if you're a lender, you need to consider the risk of impermanent loss. This happens when the value of the assets you lend falls below the price they were when you lent them, and the fees you earn from the loan don't cover the drop in price.
Another risk to be aware of is bad collateral listing, which can disturb the whole platform. If you're not comfortable with these risks, you might prefer a platform that offers protections like insured custody and over-collateralization.
Remember, there have been cases of hacks in the world of DeFi and decentralized loans. Also, the regulatory framework around cryptocurrency lending isn't fully formed yet, and things are changing fast.
So, whether you're a borrower or a lender, be very careful when you're dealing with crypto loans. Make sure you understand the risks and try to keep your funds secured in cold storage to avoid hackers.
Can I borrow crypto with no money?
In theory, you might come across an offer to get a crypto loan without any money or collateral. However, it's important to be aware that such offers are likely scams. Crypto lenders typically need collateral to protect themselves, so if a loan offer seems too good to be true, it probably is. The only way to borrow crypto with no money is by using flash loans.
Reputable lenders like YouHodler, for example, offer crypto loans at reasonable rates. Instead of evaluating you based on your credit score, they use collateral to lower lending risks.
Lenders use collateral as a form of security. If a borrower can't repay their loan, the lender will seize the collateral. This allows people with little or no credit history to borrow crypto.
Collateral also helps lenders work out an individual's lending risk and the terms of their loan, including the payment period, interest rate, and how much they can borrow. Essentially, the more collateral you put up, the less risk there is for the lender.
Legitimate crypto lenders might offer non-collateral loans, but these often come with very high-interest rates, smaller amounts you can borrow, or shorter repayment periods. These types of loans might not be suitable for traders who want to increase their position size with leveraged trades, as they would need to make very profitable trades within a short period to cover the high-interest rates. It's advisable to avoid applying for non-collateral loans.
Other platforms, such as Alchemix, offer self-paying loans, which are loans that use the yield from collateralized assets to pay themselves off.
How do I pay back my crypto loan?
Paying back a crypto loan is simple. Firstly, you decide when you want to start repaying your loan. This could be anytime during the loan term. Typically, your payments will go towards both the principal amount of the loan and the interest that has accrued over time.
You can choose various methods to repay. For instance, with YouHodler, you can use funds in your YouHodler wallet, make a bank wire transfer, use AdvCash, or even part of your collateral.
It's important to remember that if you don't have enough funds in your wallet to cover the daily loan fee, the system will add this fee to your repayment amount. Once you have fully repaid the loan and any interest, you'll get your crypto collateral back.
Are crypto loans worth it?
Whether a crypto loan is worth the risk depends on your personal situation and needs. Crypto loans can offer quick liquidity without selling your cryptocurrencies, allowing you to maintain potential long-term gains.
Crypto loans can also be easier to get than traditional loans, with no credit checks. However, they come with risks like possible collateral loss if crypto prices drop significantly. Always weigh these factors and conduct careful research before deciding.
Frequently asked questions
Can I get a loan with crypto?
Disclaimer
In line with the Trust Project guidelines, the educational content on this website is offered in good faith and for general information purposes only. BeInCrypto prioritizes providing high-quality information, taking the time to research and create informative content for readers. While partners may reward the company with commissions for placements in articles, these commissions do not influence the unbiased, honest, and helpful content creation process. Any action taken by the reader based on this information is strictly at their own risk.
Iulia Vasile is a seasoned professional in the cryptocurrency and blockchain industry, working full-time in the field since 2017. With a background in computer engineering, she...
Iulia Vasile is a seasoned professional in the cryptocurrency and blockchain industry, working full-time in the field since 2017. With a background in computer engineering, she...
READ FULL BIO
Sponsored Sponsored