In the once clunky world of payments, fintechs and crypto companies alike have changed how we view, use, and transfer money. One such company is Wirex, a web3 payments firm looking to shake up and decentralize existing structures and norms. But what type of service does Wirex provide, and do its features live up to the hype? We take a look at the ins and outs of the money app in this comprehensive Wirex review.
Official website: www.wirexapp.com
Who is this Wirex review for?
If you have ever sent money via a bank, you probably understand some aspects of the financial system. Payments can take days to settle and accumulate fees, limiting businesses and everyday people. Moreover, even in 2023, some people do not have adequate access to banking services.
When you add up the drawbacks of TradFi, the rise of payment apps makes sense. The image below shows that mobile payments transaction volume topped $1.7 trillion in 2021.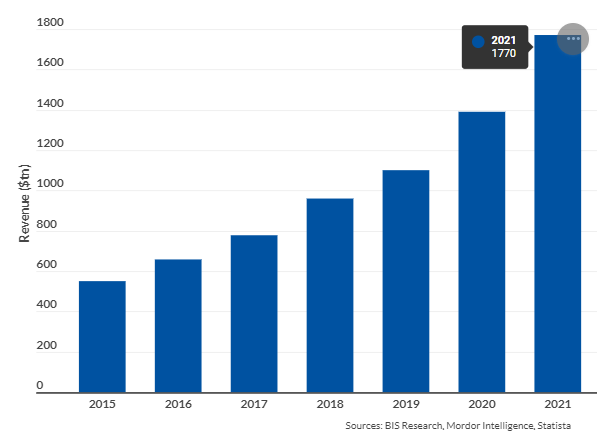 The fact that digital payment models have turned profitable is testimony to their strength. There is a possibility of touching many more lives.

Anubrate Biswas, CEO of Airtel Payments Bank
As Wirex is a payments app, this review will interest anyone who ever needs to send or receive money. Keep reading if you are:
A cryptocurrency enthusiast
A traveler/ digital nomad
An e-commerce business
An online shopper
Someone looking for a new payments app/ solution
What is the purpose of this Wirex review?
This Wirex review aims to provide an objective and informative overview of Wirex as a cryptocurrency and digital finance platform. We aim to help readers understand the key features and services offered by Wirex, such as crypto wallets, debit cards, and investment opportunities like X-Accounts and DUO.
We also highlight Wirex's strengths, weaknesses, and overall user experience to assist individuals in making informed decisions about whether Wirex aligns with their financial needs and goals.
Criteria used to evaluate Wirex
This evaluation is based on several key criteria. Firstly, we assess its range of services, looking at the supported cryptocurrencies, ease of use, and transaction options available to users. Additionally, we examine regulatory compliance and security measures.
Wirex's accessibility and geographic availability are taken into account. We consider whether the app's services are accessible to users in different regions and how the availability of specific features may vary based on geographic location.
Lastly, user feedback and experiences, as well as our own experience using the app, play a significant role in our evaluation. We considered user-reported issues, such as customer support responsiveness, regulatory compliance, and service reliability, to provide a comprehensive view of Wirex's strengths and weaknesses.
What is Wirex?
As stated previously, Wirex is a payments app. Wirex users can send and receive cryptocurrency payments anywhere in the world for free. Users can also use Wirex to buy, hold, and exchange cryptocurrencies, as well as make payments and withdrawals using both cryptocurrencies and traditional currencies (such as USD, EUR, and GBP).
However, this is not the only service that the platform offers. You can also use the wallet or card. Wirex cards are debit cards. They work similarly to a standard debit card, except that they only spend cryptocurrency.
The Wirex card is not linked to any bank account. It's linked to your Wirex Wallet, and you can use it wherever Visa Cards are accepted. Additionally, the Wirex Wallet also supports standard crypto activities such as transfers, DeFi, and NFTs.
How to sign up for Wirex
1. Go to the Wirex website and select sign up in the top right corner. Next, you'll want to enter some account information.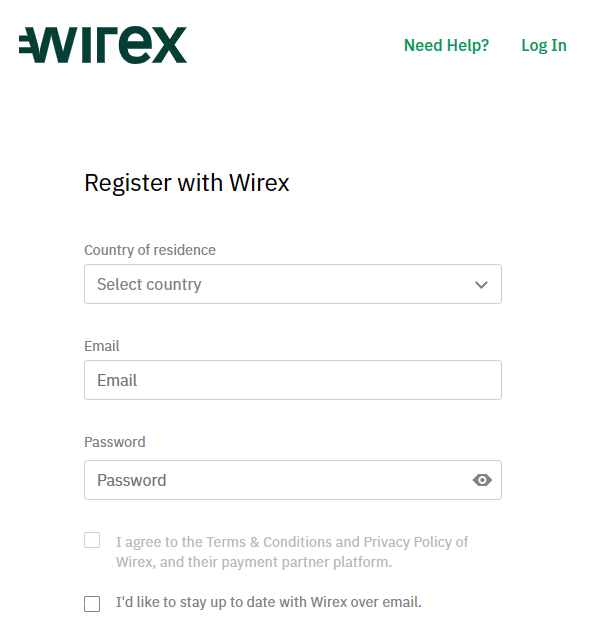 2. After the previous step, you must enter your home address.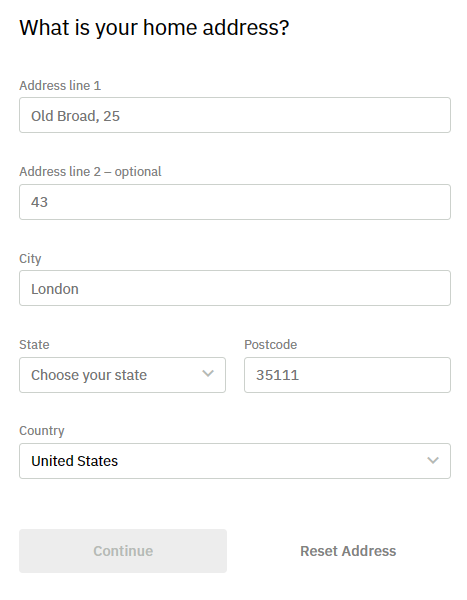 3. Confirm your home address.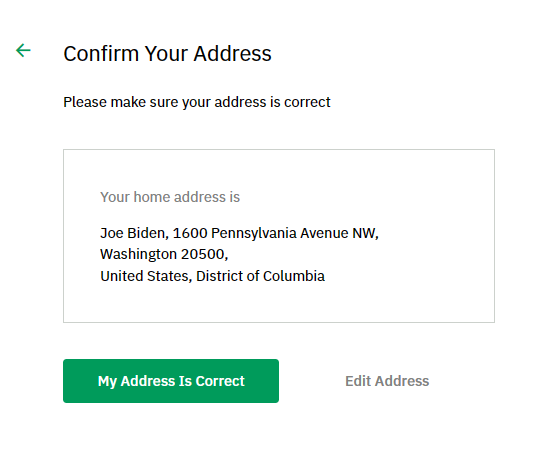 4. Fourthly, provide your personal information, such as your name and birthdate.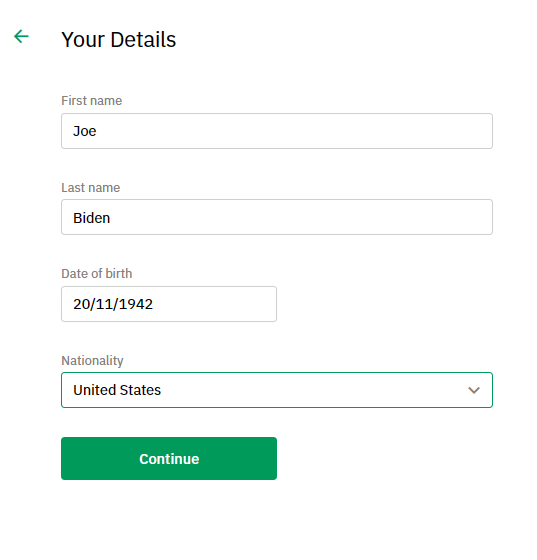 5. You will need to confirm your phone number next.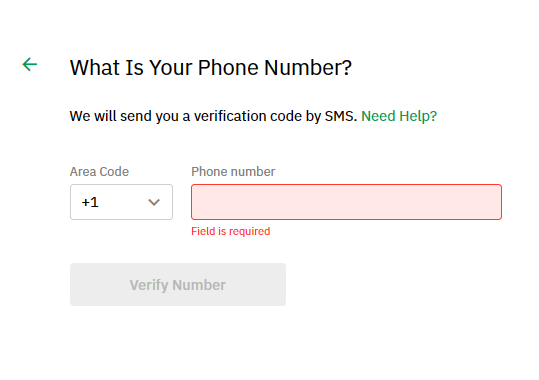 6. Lastly, you will need to upload government-issued documentation and complete a face scan to finish the registration process.
History of Wirex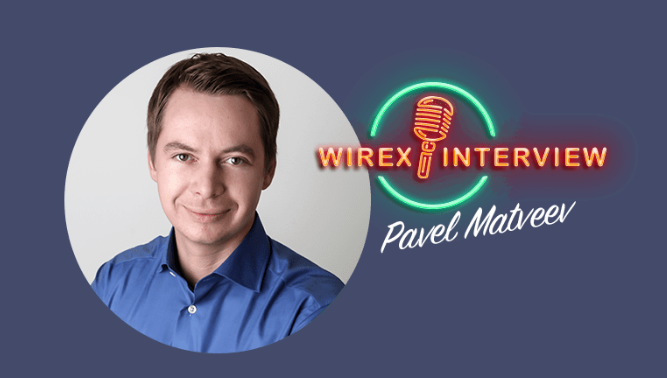 Three friends, Pavel Matveev, Dmitry Lazarichev, and Georgy Sokolov, founded Wirex. The trio were inspired by London's fintech scene and the potential of the Bitcoin network and blockchain technology to revolutionize finance. The friends saw an opportunity to merge digital assets with traditional payment networks like Visa and Mastercard, making cryptocurrencies practical for everyday use.
Initially known as E-Coin, Wirex was launched in February 2016, intending to make cryptocurrencies user-friendly for all and bridge the gap between crypto and TradFi.
In its early history, Wirex experienced rapid growth, attracting 100,000 users within its first year of operation. The startup eventually achieved significant recognition and success in various international fintech events. Wirex emerged victorious, securing the first-place position in the Pitch Run competition at FinSum (Fintech Summit) in Tokyo, Japan, held on September 20-21, 2016.
Additionally, Wirex demonstrated its prowess by claiming the second-place prize in the pitch competition at the Phoenix Fintech Conference in June 2016. These achievements marked significant milestones in Wirex's journey and underscored its prominence in the fintech industry.
Number of users and trading volume
Wirex boasts a substantial user base, with upwards of 5 million users globally, showcasing its widespread popularity within the crypto community. While specific transaction volume figures remain undisclosed, the platform's extensive user count suggests a significant level of activity.
Regulatory status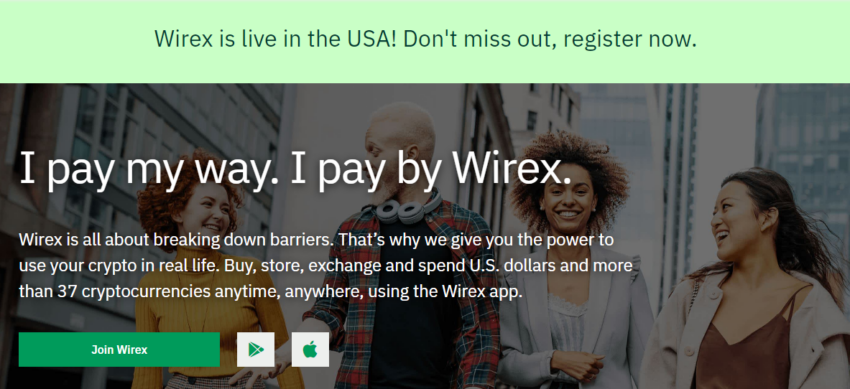 Wirex is regulated differently for its fiat currency services and cryptocurrency services. For its fiat currency services, Wirex is regulated by the Bank of Lithuania and provided through its entity UAB Wirex, which is authorized as an e-money institution.
Wirex accounts safeguards fiat currencies as e-money in accordance with regulatory obligations. However, it's important to note that there is no deposit insurance or protection scheme applicable to these services.
On the other hand, Wirex's cryptocurrency services, including the holding and transferring of cryptocurrencies, are provided by Wirex Digital (based in Croatia) and are not regulated by the Bank of Lithuania.
Wirex holds cryptocurrency with a crypto custodian. As a result, there is no regulatory oversight for cryptocurrency services, and users do not have access to deposit insurance or compensation schemes for these assets. Wirex users should stay aware of the regulatory distinctions between its fiat currency and cryptocurrency services and assess their own risk tolerance when using the platform. Crypto is notorious for price volatility and a lack of central regulatory oversight.
Features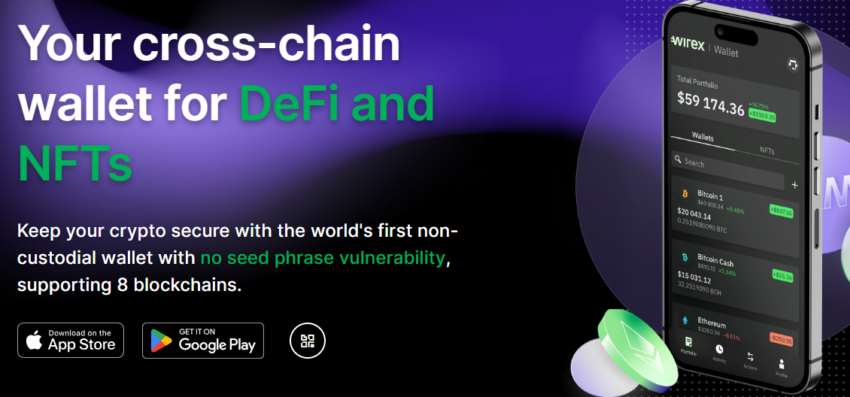 As has been noted, Wirex has a few primary services. But the platform also has some other features to go along with its flagship products. In addition to the Wirex Wallet (Android/ iOS), debit card, and trading features, the platform also offers:
Multiple supported cryptocurrencies: Wirex offers a variety of cryptocurrencies for transactions.
Wirex address book: Users can save and manage crypto wallet addresses for convenience.
Earn with X-Accounts: X-Accounts lets you earn interest on your crypto and fiat holdings.
Earn with DUO: DUO allows you to profit from crypto price stability or decline.
Earn with Wirex Multiply: Multiply lets you use assets as collateral for automated loans to amplify gains.
Platform native token (WXT): WXT is Wirex's native token for various benefits within the platform.
Exchange services: Buy, sell, and trade crypto with Wirex.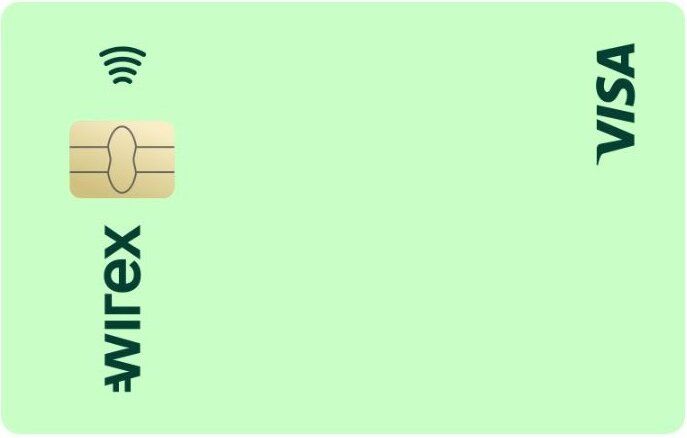 Another feature of Wirex that you should keep in mind is the fees. As stated earlier, cryptocurrency transfers/ withdrawals are free. However, the exchange fees are as follows.
Exchange
Fees
Fiat
$0.00
Crypto
1.5% of the value
Stablecoins
$0.00 for exchange of pegged stablecoin,
1.5% of the value of other cryptocurrencies
Fiat deposits and withdrawal fees are free for all of the aforementioned fiat currencies. On the other hand, there are fees associated with the Wirex card. For all of the supported regions (U.S., EEA, APAC, etc.), card issuance and pin changes are free.
ATM withdrawals are free up to 200 currency units (i.e., USD, GBP, etc.) per month of the applicable fiat currency and are 2% after you surpass the monthly free withdrawal limit. You will also incur charges for card delivery, which differs by region.
Customer support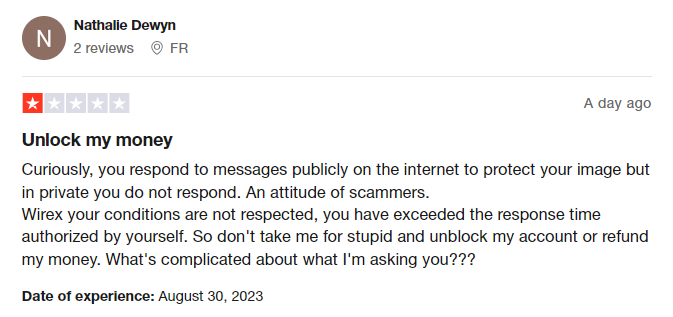 Wirex's customer support has received mixed reviews from customers. On the positive side, users appreciate the app's user-friendly interface for buying crypto and the added convenience of having a Wirex card for easy fund withdrawals.
However, there are notable negative aspects to their customer support. Some customers express frustration over slow response times, with instances of waiting for several days without resolution.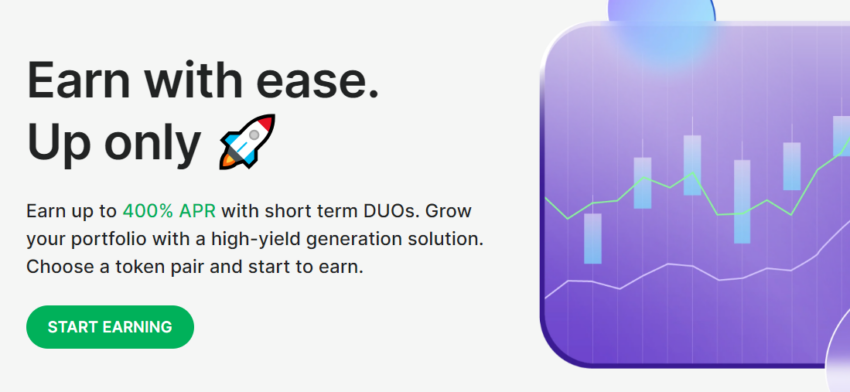 Delays in verifying accounts and processing withdrawals have also been reported, leading to dissatisfaction. Additionally, there are complaints about receiving what appears to be standard or automated responses from customer support rather than personalized assistance.
While there are positive aspects to Wirex's services, the feedback suggests that improvements in response times and issue resolution could enhance the overall customer support experience.
Pros and cons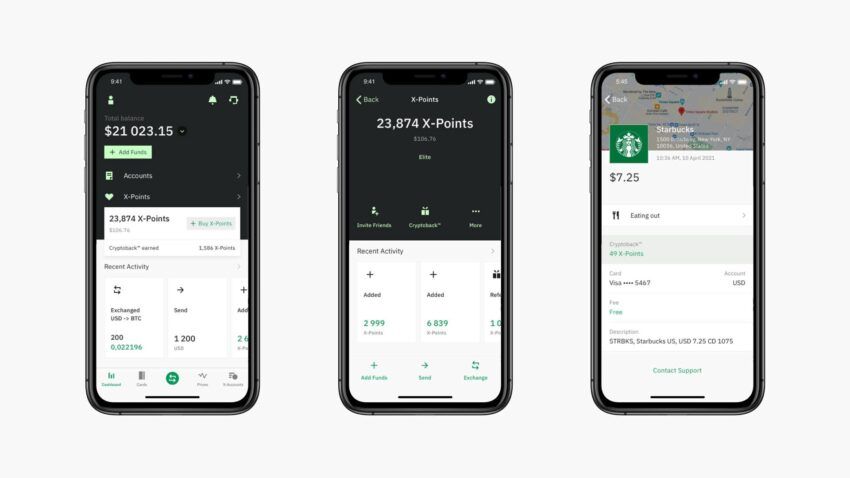 Pros
User-friendly interface: Wirex offers an intuitive and user-friendly platform, making it accessible to both beginners and experienced users.
Multiple currencies: The platform supports a wide range of currencies (12 fiat and 130 cryptocurrencies), providing users with diverse options for transactions and investments.
Wirex card: Users can order a Wirex Visa debit card, allowing them to spend cryptocurrencies and traditional currencies at millions of locations worldwide.
Multiple earn features: Wirex provides various ways to grow your assets, including X-Accounts, DUO, and Multiply, allowing users to earn and potentially amplify gains.
Security: Wirex employs security measures, including two-factor authentication, data encryption (TLS and 256-bit AES encryption), and cold storage for cryptocurrencies, to protect user funds and data.
Wirex native token (WXT): WXT provides users with various benefits, including fee reductions, rewards, and premium features.
Cons
Regulatory changes: Cryptocurrency regulations can change, potentially affecting the availability and functionality of Wirex services in different regions.
Limited geographic availability: Some Wirex features, such as X-Accounts, are only available in select countries, restricting access for users outside those regions.
Customer support: Users have reported delays and other issues, like slow response times, from Wirex's customer support.
Rewards: Rewards paid out in native platform token, WXT.
Alternatives to Wirex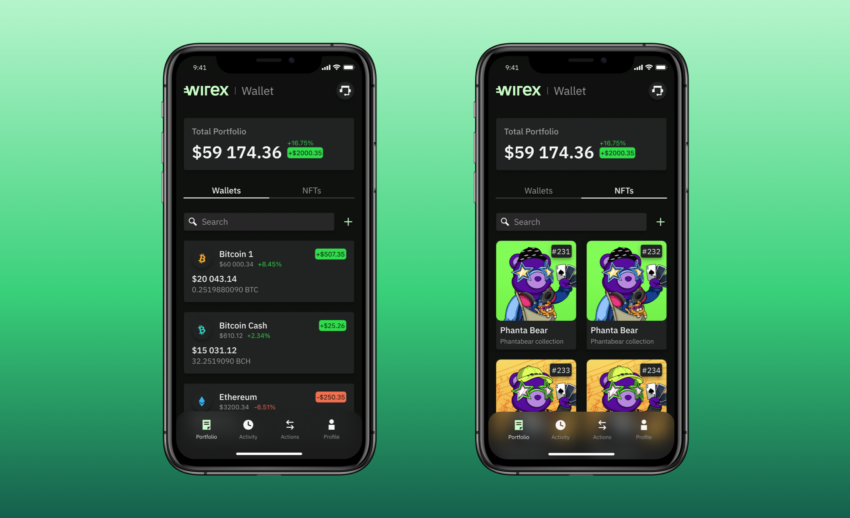 Comparing Wirex to Bitpay, PayPal, and Stripe is appropriate because each platform represents a distinct facet of the digital payment and financial services landscape.
These comparisons can help us understand Wirex's strengths and differentiators within the financial industry. Wirex stands out for its versatile offering, supporting a wide array of crypto and providing users with both virtual and physical debit cards. Additionally, Wirex enables users to send and receive both fiat and cryptocurrencies and offers unique features like crypto savings through X-Accounts and crypto investments via Multiply.
Bitpay, on the other hand, primarily focuses on crypto payments and transactions. It facilitates crypto payments for businesses and individuals, emphasizing bitcoin and a few other digital assets. Bitpay's strength lies in its simplicity and efficiency for crypto enthusiasts and businesses seeking to accept digital currency payments.
PayPal is a globally recognized platform that offers a broad range of financial services, including fiat and crypto transactions. It has a massive user base and accepts a limited selection of cryptocurrencies for transactions. PayPal's strength lies in its widespread acceptance, making it a preferred choice for online payments.
Lastly, Stripe is a leading payment processing platform renowned for its developer-friendly APIs and robust security. It primarily serves businesses, offering customizable payment solutions.
Features
Wirex
Bitpay
PayPal
Stripe
Card
Debits, Virtual/Physical
Debit, Virtual/ Physical
Debit, Virtual
N/A
Send
Fiat and crypto
Crypto
Fiat and crypto
USDC only
Supported crypto
BTC, LTC, ETH,
AVAX, &130+
BTC, XRP, BCH
& 13+
BTC, ETH, LTC,
BCH, & PYUSD
USDC
Earn features
Yes
N/A
N/A
N/A
Mobile app
Android/ iOS
Android/ iOS
Android/ iOS
Android/ iOS
Users
Consumers
Consumer & Businesses
Consumers & Businesses
Businesses
Availability
130
195 countries
200 countries
46 countries
BeInCrypto assessment
Wirex's overall functions are undeniably strong, with the multifunctional platform performing well across a spectrum of key aspects. From user-friendliness and robust security measures to its wide array of supported cryptocurrencies and extensive geographic reach, Wirex consistently excels.
Furthermore, the platform's commitment to innovation and its dedication to regulatory compliance contribute to its strong standing in the cryptocurrency and digital finance space.
| | | | | | | |
| --- | --- | --- | --- | --- | --- | --- |
| Features | Availability | Fees | Customer support | Features | Supported currencies | BeinCrypto overall score |
| Score | 4/5 | 4/5 | 3/5 | 4/5 | 5/5 | 4 |
Wirex: a platform moving fintech from web2 to web3
This review finds that Wirex's commitment to bridging the gap between traditional finance and the cryptocurrency world is noteworthy. The platform's provision of debit cards, support for multiple cryptocurrencies, and user-friendly mobile apps reflects its dedication to making crypto accessible to a wider audience.
The inclusion of features like X-Accounts and DUO also demonstrates Wirex's effort to cater to diverse investment preferences. Regarding geographical reach, Wirex's presence in 130 countries positions it as a globally accessible platform, contributing to the adoption and integration of cryptocurrencies into everyday financial activities. While there is for improvement in certain (crucial) aspects, such as customer support and regulatory compliance, Wirex's overall contribution to the evolving landscape of digital finance should not be underestimated.
Frequently asked questions
Which country made Wirex?
Is my money safe in Wirex?
Can I use Wirex at the ATM?
What is the limit on Wirex?
Which countries cannot use Wirex?
Is Wirex as good as Binance?
What is the disadvantage of Wirex?
What is the disadvantage of Wirex?
How do I withdraw money from Wirex?
What can I trade on Wirex?
What is the minimum deposit on Wirex?
What are the withdrawal times on Wirex?
Does Wirex have a mobile app?
Does Wirex offer any special offers or bonuses?
Does Wirex have good customer support?
Disclaimer
In line with the Trust Project guidelines, the educational content on this website is offered in good faith and for general information purposes only. BeInCrypto prioritizes providing high-quality information, taking the time to research and create informative content for readers. While partners may reward the company with commissions for placements in articles, these commissions do not influence the unbiased, honest, and helpful content creation process. Any action taken by the reader based on this information is strictly at their own risk.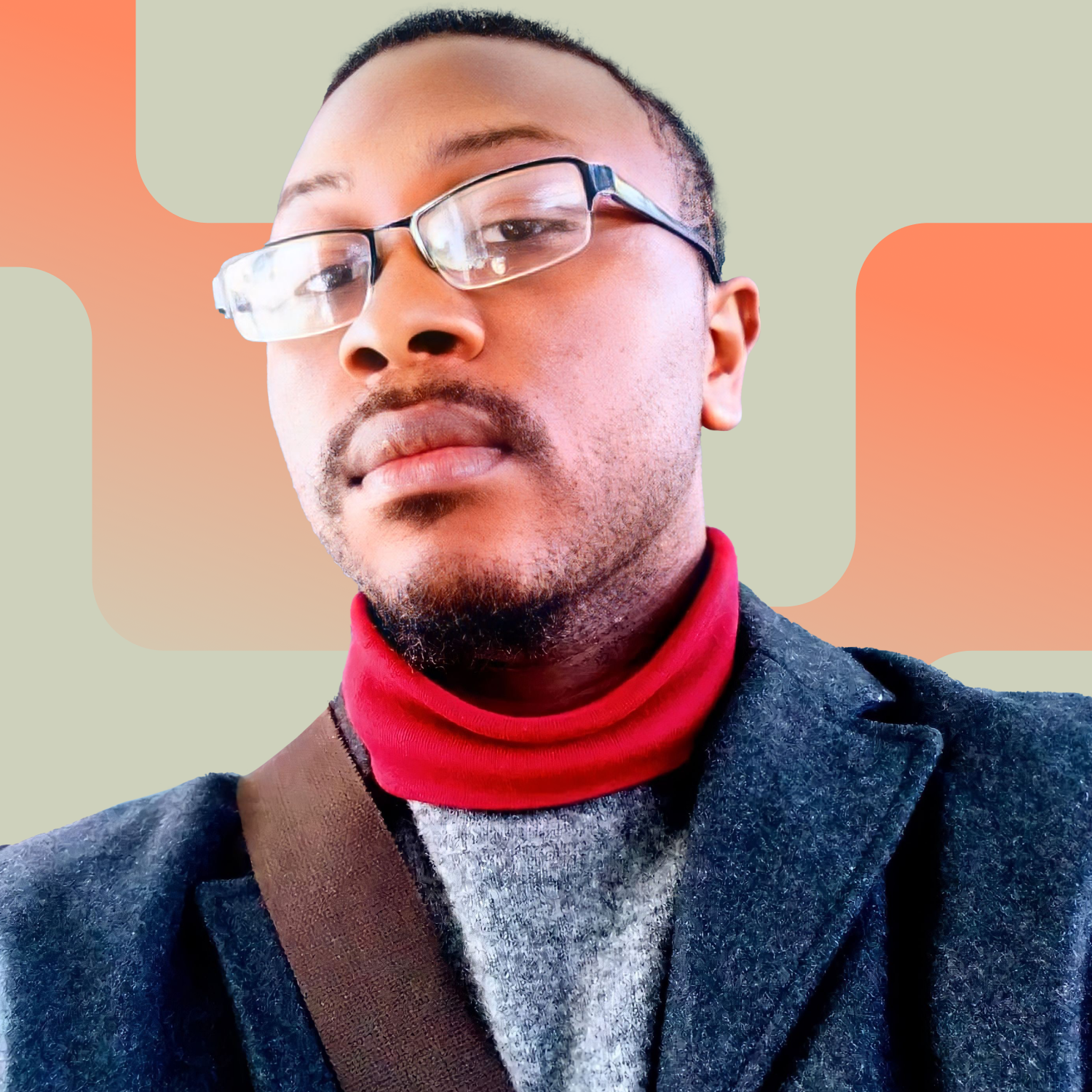 Ryan Glenn is a journalist, writer, and author. Ryan is motivated to educate as many people as possible on the benefits of web3 and cryptocurrency. He has authored "The Best Book...
Ryan Glenn is a journalist, writer, and author. Ryan is motivated to educate as many people as possible on the benefits of web3 and cryptocurrency. He has authored "The Best Book...
READ FULL BIO
Sponsored Sponsored