It's no secret that during the bull market, some serious money was made trading popular NFTs like CryptoPunks and Bored Apes. You may, therefore, be thinking of trying your luck at this seemingly profitable venture. Is it worth it in a bear market? Where can you find flippable projects? And what marketplace should you choose? We've put together some crucial insights around NFTs, from the basics of NFT trading to platforms and NFT utility. In this guide, you'll learn how to start trading NFTs and what steps you should take.
What is NFT trading?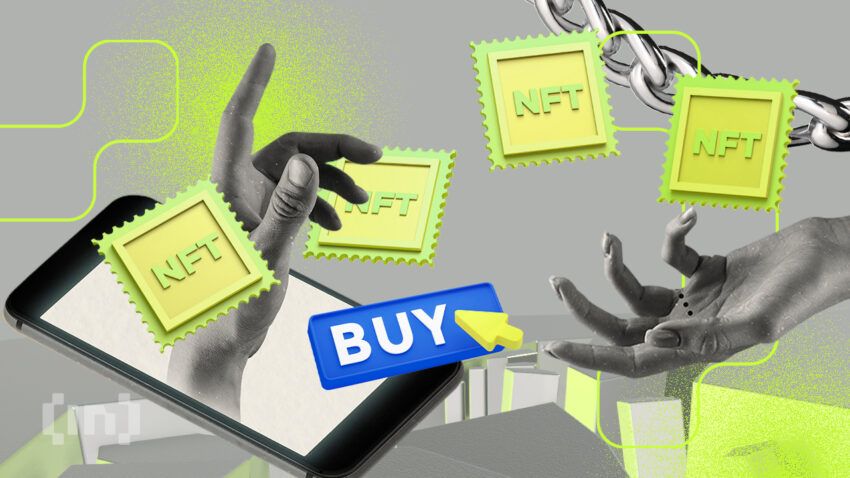 NFT trading is the process of buying non-fungible tokens and selling them for a higher price soon after or years later. You can trade them on secondary marketplaces like OpenSea, Rarible, Binance NFT, Nifty Gateway, Coinbase, SuperRare, and MakersPlace.
But what are NFTs?
Non-fungible tokens (NFTs) are digital assets representing unique tangible or intangible items. These might be digital art, tangible art, virtual real estate, in-game goods, sports memorabilia, music, and videos. People mint NFTs on the blockchain, giving the owners exclusive ownership rights. That means there can only be one NFT owner at a time. Moreover, the unique data of an NFT allows any investor to verify ownership before the purchase.
NFT traders aim to make a profit, but this is not always guaranteed. A lot of finesse and a proper strategy is required to increase your chances of trading successfully. It's not uncommon to find that popular NFTs that have been put up for resale have performed underwhelmingly. For instance, Jack Dorsey's NFT tweet that sold for $2.9 million in 2021 failed to attract worthwhile bids when it was put up for auction in 2022. The highest bid was about $280 when the auction closed. Clearly, conducting thorough research and being able to "read" the market is crucial to success.
How to start NFT trading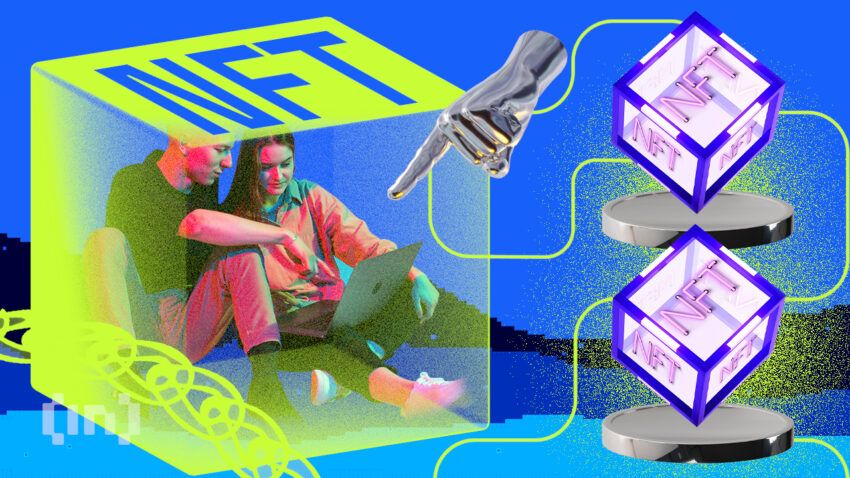 Starting NFT trading is relatively straightforward, but the process requires a lot of work and tenacity. Let's take a look at each step.
1. Research NFTs on the market
There are many non-fungible tokens on the market, which means you need to take your time to research them. NFTs come in various categories, such as collectibles, gaming, metaverse, art, and utility. Based on your research, you can choose NFTs in an area you're interested in or speculate on a promising category.
Also, decide whether you want to buy an NFT from an individual, such as an artist, or from a company running an NFT project. If you're interested in NFTs from specific individuals, ask yourself the following questions:
Do they have a good reputation in their field?
Do you value the quality of their work?
Are other people valuing the quality of the creator's work?
Have they sold any NFTs before?
What's the resale value of their NFTs?
Where have they minted their NFTs?
How did their work perform before they got into NFTs?
Do they retain the copyrights of their work when they sell their NFTs?
If you'd prefer NFT projects, find out which companies are creating NFTs and do a deep dive into each project. Some key things to consider include:
The project team. Research their career background on a platform like LinkedIn.
How long the company has been creating NFTs
What people are saying about the project. You can do this by going to its social media platforms and searching for news on the project on Google.
The project's roadmap
Number of NFTs sold by the project
The value of their NFTs
How active their community is
Their token, if they have one. Research the token's market cap and if it gives holders any benefits.
Copyright issues. Find out if the project will transfer copyrights to buyers when they buy their NFTs.
The resale value
2. Evaluate the NFTs you pick
When choosing an NFT, consider its scarcity, longevity, desirability, the number of resellers, additional value (any utility), and its blockchain. The type of blockchain used is important because it will determine how much you will pay in transaction fees when transferring the NFT to your buyer. And it will impact the size of the potential buyer community.
3. Conduct market research
Don't forget to evaluate the performance of the entire NFT market over the last couple of months or years. Platforms like NonFungible offer valuable statistics on the number of sales, the number of unique buyers and sellers, and the top NFTs. The platform also publishes quarterly reports. NFT Stats is also another valuable resource.
4. Create an NFT trading strategy
After gathering as much information as possible about NFTs and the market, go ahead and create an NFT trading strategy. It should detail how much you're willing to spend and lose based on your risk tolerance. Be specific with your numbers. For example, indicate the maximum drawdown to avoid panic selling your NFTs during a highly volatile market.
Furthermore, indicate the number and type of NFTs you intend on buying. Your previous research should indicate if you can spread your investment risk by purchasing NFTs in different categories.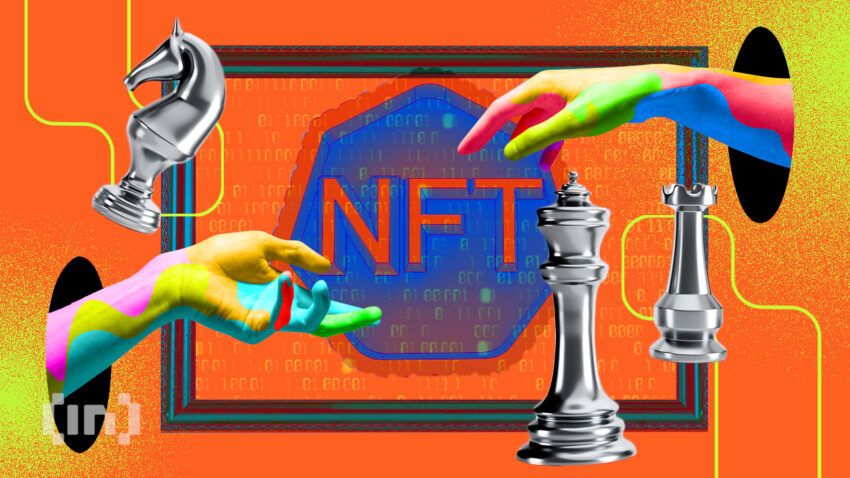 A good NFT trading strategy should also include timelines. Highlight when you plan to sell your NFTs and at what price. List the various market indicators to watch for as signals indicating when to sell. Also, specify whether you'll sell your NFTs at an auction or fixed price.
The NFT market is young, and there may not be much data to help you predict what will happen in the future. Therefore, create a flexible trading strategy that can adapt to market changes. Additionally, keep a close eye on the NFT project or individual creator and the NFT market.
Your NFT trading strategy should also point out that:
You should purchase the floor. Floor prices are the lowest prices of an NFT. This will help improve your chances of selling your NFT at a decent profit. However, you can buy the ceiling if you have lots of cash/crypto at your disposal. Ceiling NFTs are uncommon and popular, so you may get a good return on investment when you sell them.
Rare NFTs are more valuable. Try to buy 1-of-1 NFTs or those that are as scarce as possible. Remember that 1-of-1 NFTs minted by projects with proven longevity can be hard to find at low prices. Hence, consider looking for new and promising projects to grab these extremely rare NFTs early when the prices are favorable.
You should only buy very desirable NFTs. These are essentially NFTs that everyone wants.
NFTs with the fewest sellers are preferable: they may be easier to sell due to less competition.
5. Discern where your preferred NFT is listed
Look for your preferred NFT or NFTs on the various secondary marketplaces. If it's listed on several NFT marketplaces, compare the prices. You may find that the same NFT is cheaper on another platform, saving you money.
6. Acquire a crypto wallet
Get a crypto wallet to hold your NFTs. The wallet you choose is based on the blockchain on which the NFT was minted. For example, you will need a MetaMask wallet for Ethereum NFTs and Solflare for Solana NFTs. Once you have a wallet, load it with the relevant cryptocurrency; NFT marketplaces mostly don't support fiat currencies. You'll need ETH to buy an Ethereum NFT, for instance.
During the time you'll be holding your NFT, consider transferring it to a hardware wallet or an online wallet that isn't connected to any NFT marketplace for security reasons. Additionally, never leave your NFTs on a centralized NFT marketplace like Binance NFT and Coinbase, where your control is limited. Opt for non-custodial wallets, which give you 100% control over your private keys. The below video applies to NFTs as well as crypto!
7. Buy your NFT
Go to the NFT marketplace of your choice and connect your wallet. Next, make offers for the NFTs you're interested in. To do this effectively, study other bids and set an offer that increases your chances of winning the auction. You may also buy the NFT at the current price if you consider it fair and don't feel like competing with other buyers.
8. Sell your NFT at the right time
Sell your NFTs at the right time. This part is crucial! The success of your sale will depend on the existing market sentiment and the marketplace. Listing your NFT on a marketplace with a few hundred users may not be the best idea.
You may also boost your chances of making a sale by providing all the necessary details about the NFT upon listing. Moreover, set up a time when the auction will close and a floor price. A floor price indicates the lowest amount you're willing to take. Furthermore, setting up a suitable auction duration may require some thought. You don't want to make the auction duration too long or too short. So, do some research to gauge an appropriate timeline.
Auctions aren't the only methods of selling NFTs. You can also create fixed prices or set up declining prices. The best sale method depends on what you feel fits best in each circumstance. There's no copy-and-paste shortcut to trade NFTs successfully!
How to choose the best place to start NFT trading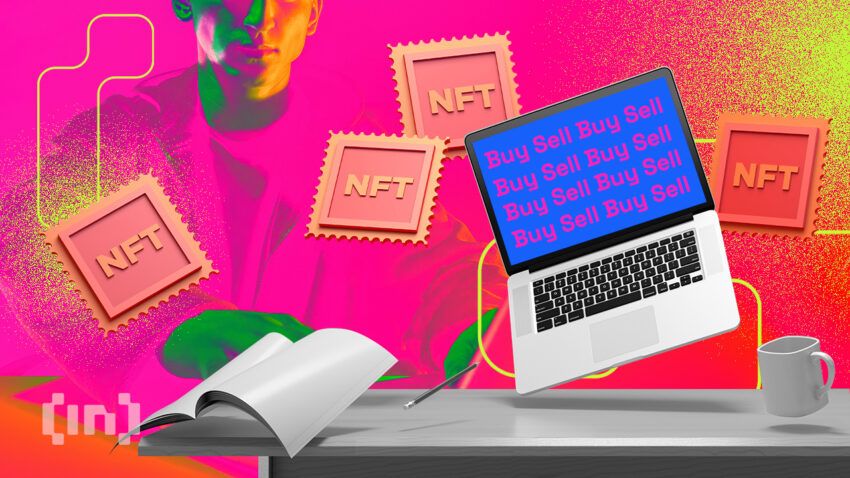 More and more NFT marketplaces are popping up, but that doesn't mean all are right for your NFT trading needs. Here are some factors to consider:
Number of users
The number of users on a marketplace will determine how fast you can flip your NFTs. OpenSea is the largest NFT marketplace, with over 1 million active users and 121 million visitors per month. SuperRare and Rarible are also popular platforms.
At the time of writing, 30-day data on DappRadar revealed that marketplaces with the top number of traders were OpenSea, Magic Eden, Blur, X2Y2, Axie, AtomicMarket, and NBA Top Shot.
Supported blockchains
NFT marketplaces support one or more blockchains. The former may be a limitation for users that want to explore NFTs on various blockchains. This is especially the case if the supported blockchain has high gas fees.
Platform fees
NFT platforms take a certain percentage of the sale price on every trade. This is the service fee, and it varies from platform to platform. For example, OpenSea's fee is 2.5% of the sale price, while Nifty Gateway takes 5% of the sale price. So, consider this when choosing a marketplace.
Supported NFT categories
Some platforms, like OpenSea, support NFTs in all categories, while others specialize in one specific category. For example, SuperRare and MakersPlace are marketplaces for NFT art only and operate more as high-end digital galleries. Such platforms could be ideal for NFT traders that want to attract serious art collectors rather than speculating users.
Reputation
Keeping up to date with news regarding various NFT marketplaces can reveal things you may not see by simply visiting respective websites. To illustrate, Rarible has experienced security issues in the past where some users lost their NFTs.
Sale volumes
Sale volumes are good indicators of a platform's trading health. As an NFT trader, you should research this data before beginning to use any marketplace. According to DappRadar, the top NFT marketplaces by volume based on 30-day data are OpenSea, Blur, X2Y2, MagicEden, and LooksRare.
Payment options
Digital assets are generally the only payment method supported by NFT marketplaces. Nevertheless, a few platforms like Binance NFT are also integrating fiat payments. Therefore, you can choose a platform with payment options that are appropriate for you.
Bear in mind that NFT marketplaces can be primary or secondary. NFT projects establish primary NFT marketplaces, allowing them to control the pricing and marketing. After the initial sale, NFTs then make their way to the secondary marketplaces, where buyers potentially flip them for a profit. Therefore, if you miss out on a project's primary mint and sale of NFTs, you can buy them on secondary platforms.
Where can you start trading NFTs?
NFT trading is a very personalized experience, and you should choose an NFT marketplace based on your specific needs. Everyone has to start somewhere, whether that is with a centralized or decentralized marketplace.
Kraken — Kraken recently debuted its brand new NFT marketplace. Even more interesting, you can trade NFTs without the expensive gas fees that come with traditional marketplaces. Kraken supports multiple blockchains and allows you to buy NFTs with multiple cryptocurrencies. If you're looking for a great way to start trading, look no further.
ByBit — Bybit supports multiple blockchains for NFT trading. To sweeten the deal, they even offer zero platform commissions. You can also buy Mystery Boxes. An NFT Mystery Box contains a one-of-a-kind random NFT in one of four rarity levels. You can open the Mystery Box whenever you want or trade it for a profit without opening it.
OpenSea — OpenSea is historically the largest NFT marketplace by volume. Their renowned UI makes the creation of NFTs super simple and streamlined. They are temporarily halting their platform fee, so new traders who want to get their feet wet should take advantage.
Blur — The Season 1 airdrop has brought much attention to the new marketplace, Blur. Though you may have missed the first, Season 2 is now live. In addition to Season 2 rewards, Blur has zero marketplace fees. If you are looking for a marketplace to start trading, Blur is a great way to gain exposure to the world of NFTs.
Magic Eden — Users are only charged 2% for transactions on Magic Eden without paying additional fees when selling or purchasing. In addition to lower fees, Magic Eden was launched on Solana, is also present on the Ethereum blockchain, and enforces royalties. This makes Magic Eden great for first-time collectors or sellers.
Risks of NFT trading
NFT trading isn't a get-rich-quick scheme. It is risky, and you should approach it cautiously and ensure to carry out lots of research before investing. Never use money/crypto you can't afford to lose. It's important to remember that profits aren't guaranteed, and market sentiment may affect the value of your NFT. You may also have to wait a few years before you can cash out your NFT.
To illustrate, the CryptoPunks project launched in 2017. It, however, only blew up three years later during the 2021 NFT craze. Today, CryptoPunks are among the most popular and expensive NFTs and are often among the top-selling NFTs. It can pay off to be patient!
Frequently asked questions
How to get into NFT trading?
Is NFT trading profitable?
What is the future of NFT trading?
Disclaimer
In line with the Trust Project guidelines, the educational content on this website is offered in good faith and for general information purposes only. BeInCrypto prioritizes providing high-quality information, taking the time to research and create informative content for readers. While partners may reward the company with commissions for placements in articles, these commissions do not influence the unbiased, honest, and helpful content creation process. Any action taken by the reader based on this information is strictly at their own risk.