Decentralized Finance (DeFi) refers to financial products and services that exist on the blockchain and imitate those in TradFi. One of the key services in this space is DeFi lending. In this article, we will look at the top five DeFi lending platforms, plus everything you need to know about traditional vs. DeFi lending.
The listed platforms have all been carefully selected based on their track record and reputation within the DeFi community.
What is DeFi lending?

DeFi lending, or decentralized finance lending, is similar to the traditional lending service offered by banks, except that it is offered by peer-to-peer decentralized applications (DApps). The DeFi lending market has risen substantially since 2020. The Total Value Locked (TVL) in DeFi protocols is currently $41.1 billion.
In traditional finance, people set up a savings account and deposit fiat to receive interest on their deposit. But for DeFi, crypto investors can lock their funds or use them to provide liquidity to liquidity pools and receive interest. Notably, DeFi rates are much greater than those offered in the traditional financial space, making DeFi lending a much better option for earning passive income.
The traditional financial system (TradFi) offers services such as lending, borrowing, spot trading, and margin trading. However, the DeFi ecosystem has adapted and can offer the same services and financial products as traditional systems.
Which DeFi lending platforms are best and why?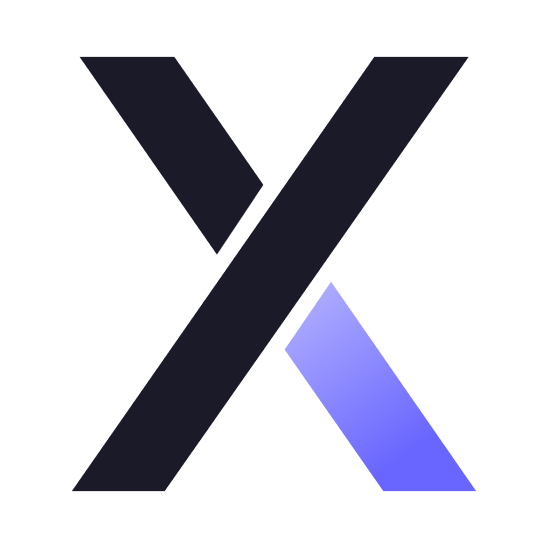 Max loan-to-value (TVL)
125% collateral
dYdX is a DeFi platform that allows users to trade and borrow cryptocurrency assets in a trustless manner. It was created in 2018 by Antonio Juliano. dYdX offers a range of products, including margin trading, lending, and spot trading.
This leading DeFi lending platform uses smart contracts to facilitate transactions, which allows it to operate in a decentralized and trustless manner. One of the key features of dYdX is its use of oracles, which are third-party data feeds that provide external data to the platform's smart contracts. Altogether, this allows dYdX to offer a range of innovative financial products that are not possible on traditional platforms.
The platforms' loan agreements call for 125% collateral and 115% self-liquidation. It lacks a native token, unlike many other DeFi lending platforms. As a result, trading fees are charged for the supported coins. The current range of lending and borrowing rates on the platform is 0% and 0.02% for a 30-day period.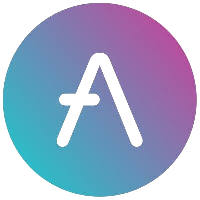 Aave
Borrowing and lending platform
Max loan-to-value (LTV)
80%
Aave is one of the most popular DeFi lending platforms. Launched in 2020, Aave is an open-source and non-custodial liquidity protocol. The protocol has an embedded algorithm that adjusts the interest rate according to the current supply and demand in a given liquidity pool. 
Aave allows users to deposit crypto in a liquidity pool and they receive an equivalent amount of aTokens. When more users hold aTokens, the interest rate increases. The AAVE governance token incentivizes holders to manage and develop the platform safely.
Aave offers some of the best yields on the DeFi lending market, and each liquidity pool offers a different interest for lenders. Users should check directly on the platform for the most recent rates. In addition, users can choose between a stable or a variable interest rate.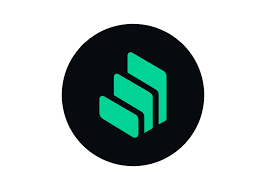 Compound
Borrowing and lending platform
Max loan-to-value (LTV)
83%
Compound is an autonomous interest rate protocol that is used for open financial applications. It is one of the original leading DeFi lending platforms. Users can deposit cryptocurrencies, earn a passive income through interest and borrow crypto. The protocol's governance token COMP grants holders the right to vote on decisions, such as adding new assets and technical upgrades to the platform.
All crypto lenders get a cToken according to the amount they supply to the liquidity pool. A cToken is specific to the digital assets provided in the liquidity pool. For instance, if you deposit ETH, the token received is cETH. Each of these tokens will earn interest based on their respective rates.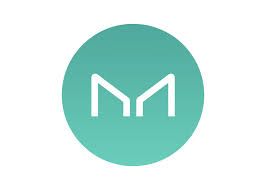 MakerDAO
Decentralized reserve bank
Max loan-to-value (LTV)
66%
MarkerDAO is a DeFi lending platform that offers only DAI tokens for borrowing. DAI is a stablecoin, pegged to the U.S. dollar. MakerDAO is an open vault. Anyone can use it to borrow DAI while providing collateral like ETH or BAT. Users can take part in operational earnings through governance fees. These governance fees are the interest rates for the network.
On MarkerDAO, users can borrow DAI up to 66% of the value of the collateral. If the deposit's value falls below the fixed rate, a 13% penalty will occur, to recuperate the loss. As a result, the protocol sells the liquidated collateral in the open market, at a 3% discount.
Marker's native token is MKR. The protocol mints it when the collateral value starts to drop. After that, it sells it on the open market to raise more collateral, which simultaneously dilutes the existing MKR.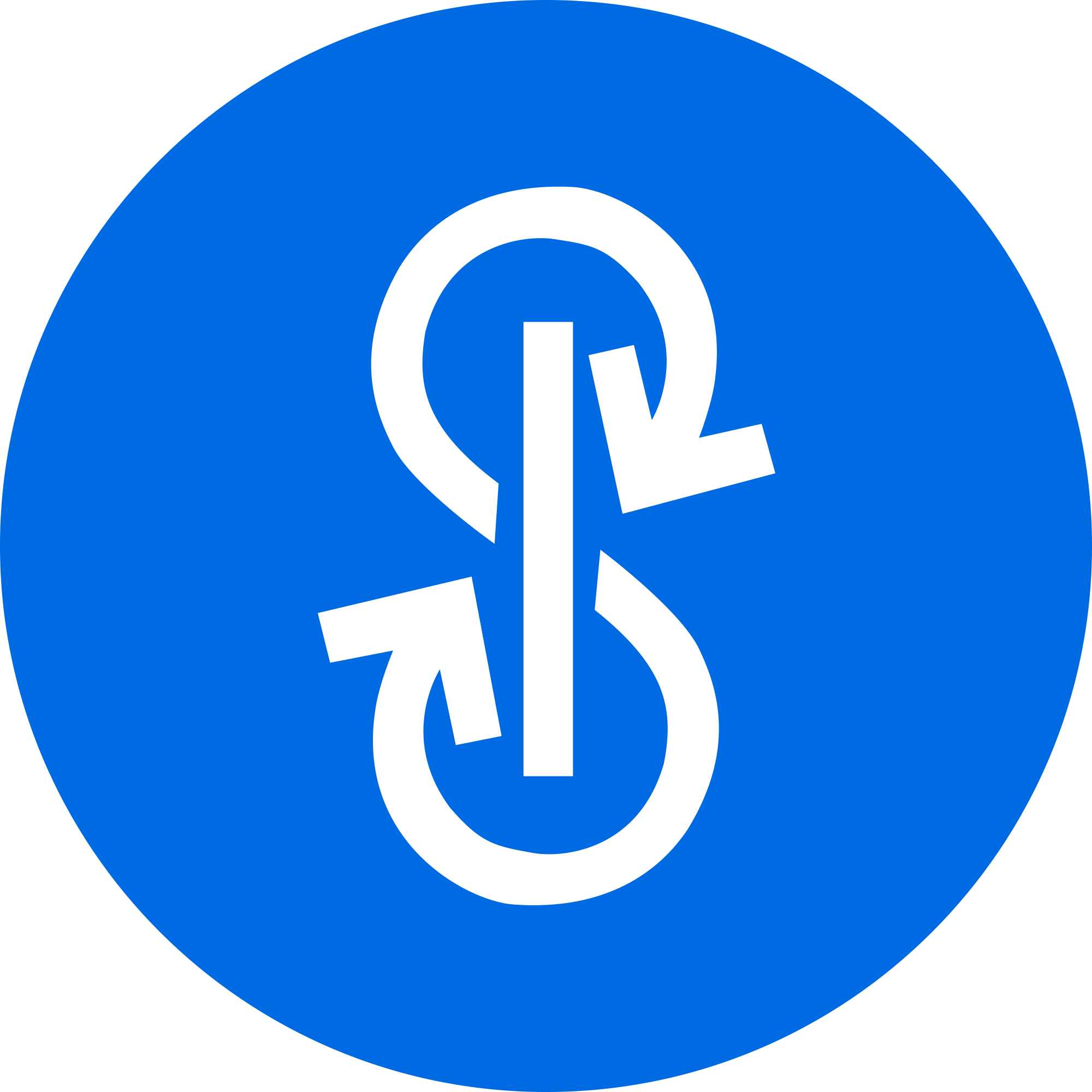 Max loan-to-value (LTV)
N/A
Yearn Finance is a DeFi aggregator platform that allows users to lend, borrow, and enables yield farming. Yearn Finance was created by Andre Cronje in 2020 and has since become a popular DeFi platform, with its YFI token achieving a high valuation in the market.
The platform operates on the Ethereum network. Users earn YFI tokens by locking up their assets. Yearn Finance is a popular DeFi lending platform due to its ability to automatically switch between lending platforms. The Yearn Finance platform has several independent products:
-APY: The interest rates across different lending protocols
-Earn: Helps users identify the highest interest rate they can earn by lending an asset
-Vaults: Investment strategies that will generate the highest returns
-Zap: Bundles more trades in one click, to save labor and costs
DeFi lending vs. traditional lending
One of the main differences between traditional lending and DeFi is that traditional banking requires time-consuming and onerous checks on a customer's financial status. On the other hand, with DeFi, a loan is granted instantaneously, so long as the individual meets the collateral requirements. Smart contracts take care of much of the review process, making it easier for both the lender and borrower.
DeFi loans also typically offer much better returns when compared to traditional lending markets — and even equity. While the specific rate varies greatly, loans can often be 10% or higher than other assets. This is one of the key reasons why DeFi's popularity exploded in 2020.
On the other hand, the technology is still in its infancy, so there are some risks. Sometimes this technology does not perform as expected at runtime. Conversely, a lack of regulation and safety protocol means DeFi systems are sometimes open to exploitation.
Benefits of DeFi lending platforms
One of the key benefits of DeFi lending platforms is their ability to provide fast and easy access to capital, often without the need for traditional credit checks or lengthy application processes. This makes them an attractive option for borrowers who may not be able to access traditional forms of lending and for lenders looking for alternative investment opportunities.
DeFi lending platforms often offer a wide range of loan terms and repayment options, allowing borrowers to find a loan that fits their specific needs.
Risks of DeFi lending platforms
There are several risks to be aware of when using DeFi lending platforms. Similarly, it is important to do your due diligence and carefully research any platform you're considering using. DeFi lending platforms often rely on smart contracts to facilitate loans and other transactions. However, if these smart contracts contain vulnerabilities, it could potentially lead to the loss of funds.
What's more, some DeFi lending platforms may not have sufficient liquidity to cover all of their outstanding loans, which could lead to delays in repayment or even defaults. While not exclusive to DeFi, this type of lending is subject to market risk as the value of the assets used as collateral for loans may fluctuate. To mitigate these risks, it is good practice only to lend or borrow an amount that you can afford to lose.
This means that lenders may face losses if the value of the collateral decreases. This however is not exclusive to cryptocurrency. There is market risk in TradFi markets as well.
Faster and easier than TradFi
DeFi lending platforms have become an increasingly popular way for borrowers to access capital and for lenders to earn high returns on their investments. The top five DeFi lending platforms we have highlighted in this article are all well-established and respected in the DeFi community and offer a range of loan terms and repayment options to suit the needs of different users. It's important to carefully consider the risks and do your due diligence before using any DeFi lending platform.
Frequently asked questions
What are the risks of DeFi lending?
How are smart contracts used in DeFi?
Disclaimer
In line with the Trust Project guidelines, the educational content on this website is offered in good faith and for general information purposes only. BeInCrypto prioritizes providing high-quality information, taking the time to research and create informative content for readers. While partners may reward the company with commissions for placements in articles, these commissions do not influence the unbiased, honest, and helpful content creation process. Any action taken by the reader based on this information is strictly at their own risk.