Ever wondered what it would be like to travel the world for a living? Digital nomads are people who do just that. They live and work remotely, meaning they have much more freedom than most of us.
With all the hype surrounding this lifestyle, you might be curious about becoming one yourself. But how does one become a digital nomad? And what exactly does it mean to be one?
What is a digital nomad?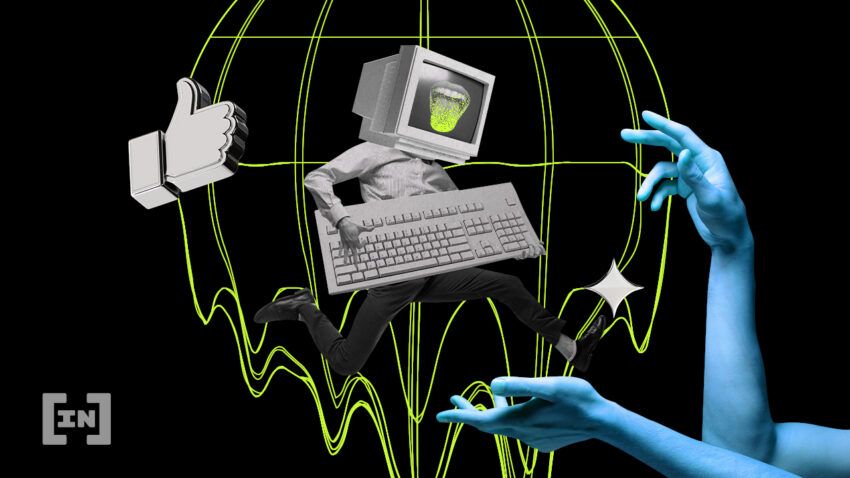 A digital nomad is someone who travels and works remotely, moving from one place to another while also keeping their job. Digital nomads have become increasingly popular over the past few years. Many have chosen to work for themselves or as consultants for companies that allow them to travel.
Digital nomads are usually freelancers, entrepreneurs, designers, or developers — anyone who can work from anywhere in the world. They select their location based on the cost of living, internet speed, and other factors (like weather). This means they can live in countries where rent is cheap and earn more money by working just as much as they would back home.
Digital nomads are becoming more popular with each passing year. In fact, over 164.6 million people worldwide in 2020 are working remotely now — and that number is only growing.
The benefits of being a digital nomad are clear. You can save and travel the world while keeping your job, giving you more financial freedom than ever.
What motivates one to become a digital nomad?
There are a few main motivations that drive people to become digital nomads. First, it allows you to achieve financial freedom without being tied to one location or job. You can live a minimalist way of life as you won't have any significant expenses such as rent or mortgage. This will enable you to save up for early retirement and use it towards traveling worldwide.
As a digital nomad, you can work from any place in the world with an internet connection, and your income is not dependent on where you live. That means that if there's someplace new and exciting that catches your eye — or if any other reason comes up for leaving — you're free to go.
Secondly, being a digital nomad means traveling more easily than if you had a traditional job with set hours or limited vacation days per year. Traveling is important for having a well-rounded perspective. It becomes something we look forward to instead of something we dread having less time for. It takes away "me" time that could otherwise be spent doing something else.
Finally, being a digital nomad means the freedom to explore new opportunities and make decisions based on what feels right. For example, if you're working from home or a coffee shop but suddenly feel like moving somewhere else — such as to a different country where your work can be done remotely — then you're free to do so!
Advantages of digital nomad lifestyle
A digital nomad lifestyle offers many advantages. A few of these include:
Control: You're free to choose your projects and keep the revenue for yourself instead of sharing it with corporate shareholders or venture capitalists.
Lifestyle: Your office is wherever you wake up each day, meaning the entire world is at your fingertips! You can live anywhere in the world (if it's safe enough) without feeling like an outsider. This is because everyone else around you also understands what it means to be a digital nomad (they may even be one themselves).
​​Flexibility: A digital nomad lifestyle offers a great deal of freedom. You can work from anywhere, anytime, and with minimal disruption to your daily routine. The location you pick will be determined by the type of work you do. But many people live in countries where costs are low, living expenses are cheap, and quality of life is high.
No office politics: Working remotely means you don't have to play office politics or put up with a boss' demands if they're unreasonable. As a digital nomad, you can choose which projects interest you and what companies or clients to work with.
No dress code or commute time wasted getting there every day, either! No more long hours spent in a cubicle and no more spending your weekends traveling to meet with clients for meetings that could be done over Skype. Most importantly, working as a remote employee gives us all more time for ourselves and our loved ones.
As a remote worker, your boss doesn't know when you come or depart. This is one reason many people want to become digital nomads. They're tired of cubicles and want to enjoy life.
Disadvantages of digital nomad lifestyle
There are a few disadvantages to being a digital nomad.
Being away from family and friends: Though it's nice to have the freedom to travel, it's challenging to be separated from loved ones for extended periods. You may have been living in one place for your whole life, and uprooting yourself could make you feel like an outsider in your new location.
Having no routine or fixed place to call home: You might find that without a job or school schedule, you don't know what to do with yourself during the day. Suppose you're used to having a structure in your life and suddenly lose it. In that case, this can be an adjustment period that might result in some depression or anxiety symptoms if not properly taken care of. You can seek activities such as meditation classes or joining social groups where others who share similar interests meet regularly (such as at church services).
Being away from your support system: This is often the most significant reason people have trouble adjusting to their new location. If you have no friends or family in your new city, it can be hard to make friends and sometimes even harder to find work. If you have a spouse or partner, it can be difficult for them to adjust since they're not working. And if you have children, it's hard for them to adjust when they are so young and don't understand why this has happened.
Top 5 cities for digital nomads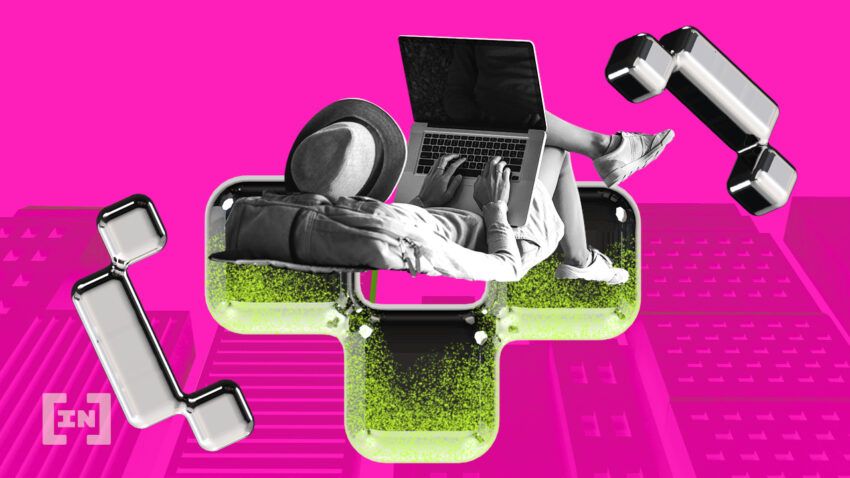 So, you're a digital nomad but don't know where to go? That is not an issue. The internet is full of articles claiming to be the best place for digital nomads, but numerous destinations can be equally good. Here are some of them:
1. Chiang Mai, Thailand
Chiang Mai, Thailand, is a digital nomad's dream. The largest city in Northern Thailand has everything you could want as a digital nomad: adventure, culture, and food. Chiang Mai offers everything from hiking up to the jungle temple to climbing the sticky waterfalls. It also happens to be the country's cultural capital. There's no better place to soak in the Buddhist culture of Thailand than here! Visit beautiful temples or meet the saffron-robed monks.
Chiang Mai has several modern malls perfect for shopping and socializing after work hours. The Museum of World Insects and Natural Wonders at Nimman road is another popular choice for digital nomads looking for something new and different. If you're more into nature, check out Chiang Mai National Museum.
If you are looking for a place where it's cheap, warm, and easy to live in, Chiang Mai is your best bet. The city is home to thousands of digital nomads every year to work remotely on their projects or businesses. You will find plenty of coworking spaces, cafes with fast internet, and many other things that can make your life easier. The city is also one of the most beautiful places in Thailand, so you can spend your days working and exploring the local culture.
The monthly cost of living: $950
Best Coworking Space: Hub53 Coworking and Coliving Space, Punspace (Tha Phae Gate), and Outerspace Chiang Mai.
Internet Speed: 25 Mbps
2. Copenhagen, Denmark
Copenhagen, Denmark, is the city of your dreams. With friendly people and a stunningly beautiful city, it's no surprise that nearly 10 million people visit each year. The city is so gorgeous in the winter, with Christmas markets and even snow, that it's difficult not to feel snug and at home.
If culture and city living is essential to you, Copenhagen is the place to be. Just be prepared to spend money if you want to reside in the city center. Copenhagen is a digital nomad hotspot that should be at the top of your list of destinations to live and work remotely in Europe.
You can rent an apartment in the city center or near the Søerne to enjoy the nightlife. You might also consider staying at Christianshavn, a small island south of downtown Copenhagen. This is where most of the clubs and bars are located, so it's a great place if you like to party hard every weekend!
If you want to enjoy the city's culture and nature, consider renting an apartment at the coast. The city is also bike-friendly, with plenty of bike lanes and a well-developed public transportation system. Furthermore, If you're looking for a place to get work done without distractions, consider renting an apartment in the Nørrebro area. It's a quiet and peaceful neighborhood where you can easily escape crowds.
This is a very popular area, especially with students. It's also a great place to stay if you like the cosmopolitan feel of an island — you can walk across one bridge and be in downtown Copenhagen within 15 minutes!
The monthly cost of living: $1665
Best Coworking Space: Viadukten (Foreningen Maker), The Camp, and Talent Garden Rainmaking
Internet Speed: 49 Mbps
3. Bali, Indonesia
This island paradise has everything you could want from a digital nomad home. There's plenty of sunshine, great food, beaches galore, and cheap flights all around Asia and Europe. It's also one of the more affordable places to live as a digital nomad, which means more money for coffee! The internet speed is fast enough to stream Netflix in HD at home or work on your laptop while enjoying some Bintang beers on the beach (or both).
There are many internet cafes and co-working spaces around Bali, especially in bigger cities like Ubud. Finding Wi-Fi at many hotels and restaurants is possible if you feel lazy on your days off. There are even places where you can get free Wi-Fi just by buying something from them. Bali is one of the best cities in the world for digital nomads.
Bali is also one of the best places for digital nomads, so it's no wonder this island paradise has become a popular destination for those looking to escape their 9-to-5 and live a more nomadic lifestyle. It has many beautiful beaches, idyllic landscapes, and welcoming locals. Bali is the perfect place to shop as an entrepreneur or work remotely.
The monthly cost of living: $1200
Best Coworking Space: Livit Hub Bali, Genius Café, and Rumah Sanur Creative Hub
Internet Speed: 20 Mbps
4. Hanoi, Vietnam
Hanoi is one of the oldest cities in the world, and it's still very much alive. This city of 5 million people has a lot to offer, from its historic architecture and cuisine to its thriving nightlife. Hanoi was previously colonized by the French, and much of its historic cuisine influence and architecture, and culinary may still be found today.
The street food and mom-and-pop restaurants in this city are a veritable museum of Vietnamese culinary history. Hanoi city is fantastic to explore on foot. Its winding streets are filled with shops, bars, and bánh mì. A serene landscape surrounds Hanoi, revealing how people in Hanoi may have lived. Beyond the city's lively nightlife, the mountains are so high and temperatures so low defy the tropical nature of Vietnam. The city's cost of living is low with excellent quality of life, no wonder that Hanoi has become a popular destination for digital nomads.
If you like exploring new places and meeting new people, this city will be perfect for you! It's also a very safe city to visit. You can easily get around the city using Uber or Grab, which makes it easier for you to work remotely. It doesn't matter if you need a short break or want to stay longer in Vietnam.
The monthly cost of living: $950
Best Coworking Space: Toong Trang Thi, eSpace Coworking, and Regus Ly Thai Loi
Internet Speed: 20 Mbps
5. Amsterdam, Netherlands
When it comes to digital nomads, Amsterdam is a prime spot. The city provides an international hub with plenty to see and do and excellent travel options. You can be in Spain or Portugal in just two hours, and even less for Berlin and Copenhagen.
France and West Germany are just around the corner. You have the freedom to travel and explore the Netherlands and Europe. Amsterdam's independence and openness are a breath of fresh air from the more conservative ideals of the United States. The city is charming, with plenty of nightlife and creative, intellectual, and innovative people.
In Amsterdam, you may simply establish a business. For Americans, there is a visa known as the Dutch American Friendship Treaty (DAFT). This visa permits you to relocate with your existing business or start one from scratch. Numerous networks assist and educate entrepreneurs. Amsterdam has a strong sense of community where people can feel at home in their new environment.
The monthly cost of living: $3200
Best Coworking Space: StartDock Coworking Herengracht, TSH Collab Amsterdam City, and Meet Berlage
Internet Speed: 50 Mbps
Top 5 common digital nomad jobs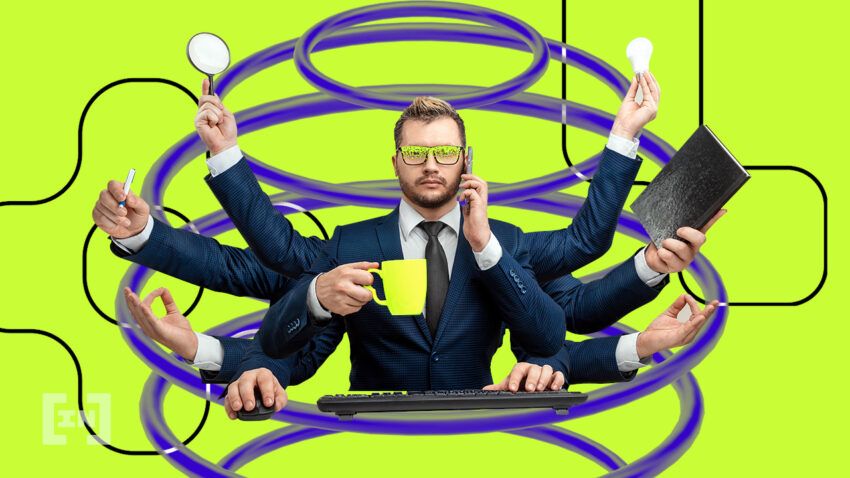 Digital nomads can work as web developers, designers, video editors, photographers, and marketers. In fact, there are many high-paying jobs you can get paid for while traveling to cater to your expenses.
Web developers: There are several platforms where you can find remote work as a web developer, such as Hubstaff Talent and PeoplePerHour. You can also sell your skills on Fiverr or Upwork to make an extra income if you're looking for more jobs that fit in with the digital nomad lifestyle.
Video editors: Editing is an ideal part-time job because it doesn't require too much time and experience, but still pays quite well (up to $25 per hour). Companies like Videoblocks allow you to bid on different projects, which means there will always be something new coming up.
Photographers: Many companies need photos of people or places, so photographers have plenty of opportunities worldwide. You could even set up your own business online, selling pictures online.
Writers: Writing is another skill that can easily be done remotely. There are many websites where you can find writing jobs, such as Textbroker and Upwork. You could also start your blog or website to make money from ads or affiliate links.
Social media managers: Social media managers are in high demand and can easily make $25 per hour or more, depending on their experience. You could even start your own home business by offering local businesses social media management services.
How to become a digital nomad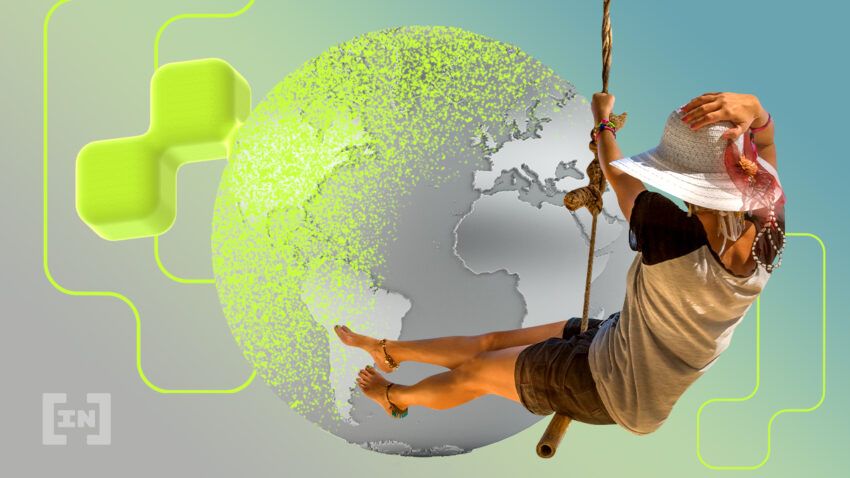 Before you can become a digital nomad, there are some prerequisites. You need the right skills and the best digital nomad job that pays well.
The first step is to create an online presence that shows your skills and experience. Depending on your preference, this can be done with a website or blog. The next step is to find the right position for yourself to start earning money as a digital nomad. Once you have found a good job with plenty of growth potential, it's time to figure out where you want to go on your travels.
There are a lot of places to choose from when it comes to being a digital nomad. You could go anywhere in the world and have Wi-Fi access, but some destinations are better than others for this kind of lifestyle.
For example, if you are looking for a place with plenty of sunshine year-round and warm temperatures, then southern Spain may be the place for you. This area is also very close to some of the best European beaches, so there is no shortage of things to do while you are there.
If you're interested in becoming a digital nomad, it's essential to take a deep look at your current situation and identify what needs to change. If you have a job that pays well but doesn't offer you much excitement and fulfillment, this may be the perfect time to make significant changes!
Additionally, suppose you don't have a job yet but are still interested in pursuing this lifestyle. In that case, it's important to start thinking about how you can build a new business that allows you to travel around the world.
Become a digital nomad today
If you have the skills and the ability to learn, follow your dreams, and become a digital nomad today. As a digital nomad, you can travel and experience new cultures anywhere. While this may seem like an easy task, it isn't as simple as it sounds. Many things can go wrong if you don't plan or prepare properly for your trip abroad.
You must ensure that you have everything ready so that once you arrive in your destination country, your needs are taken care of without any issues whatsoever. You also need to be prepared for some culture shock, so make sure someone is waiting for them when they get off their plane who understands what kind of help they might need too!
The hardest part is making the leap from being an employee to becoming your own boss. This is not an easy life choice, but if it's something you want, just go for it. Start saving money until you have enough for a year's expenses, then quit your job and take off on your adventure. We wish you all the best with your journey!
Frequently asked questions
How do you get a job as a digital nomad?
You need to have the skills to find the right job. You can easily find work online doing projects for clients from all over the world on sites like Upwork or Freelancer (or even directly through their website).
How much do digital nomads earn?
It depends on the country you are in and your specific job. According to FreelanceSwitch's survey, the average hourly rate of a digital nomad is $26 per hour. They found that most of them charge between $15–$20 per hour for their services.
Where can I work as a digital nomad?
As a digital nomad, knowing what is out there for you in terms of jobs is important. Thanks to the internet and a laptop, you can work from anywhere. Numerous websites offer remote jobs, and one such example is Upwork.
What is the most common digital nomad job?
One of the most common digital nomad jobs is digital marketing. You can find many opportunities in a nomadic space, particularly if you have a skill that's in high demand (like software development).
What do digital nomads actually do?
Digital nomads can work in any field but often have high skills in one or more areas. As such, they can choose their clients and projects based on personal preference rather than being forced into one type of job because it's close to home.
What does it mean to be a digital nomad?
The term "digital nomad" refers to people who live and travel while working remotely through the internet. This can mean anything from writing about your travel experiences on a blog or social media accounts to freelancing as an IT consultant or designer for companies worldwide.
What is the digital nomad lifestyle?
The digital nomad lifestyle is a way of life that involves people who work remotely, which means they can live anywhere in the world and still have a job. They can do this because they use technology to do their jobs wherever they want. 
How do you prepare for a digital nomad lifestyle?
Before you can become a digital nomad, there are a few things you should prepare for: your finances, social life, and work life. This means using technology and budgeting to ensure safe living.
How do I become a digital nomad with no experience?
The best place to start is with side projects. Side projects allow you to learn new skills while giving you something to show potential employers. Start by picking up some freelance work on sites like Upwork or Fiverr. This will help you make connections and build up your portfolio of work.
Is being a digital nomad legal?
Being a digital nomad is legal in most countries. However, some countries restrict working while on a tourist or working visa. Being aware of these laws can help you avoid any trouble with immigration authorities at the airport when you arrive at your destination country.
How long does it take to be a digital nomad?
The time it will take to become a digital nomad depends on your skills and experience. If you already have lots of field experience, it might only take days or weeks for employers to be interested in hiring you. If you have no experience, it will take longer to find a job. But if you have some experience and can show that in your CV, it will probably take less time.
Disclaimer
All the information contained on our website is published in good faith and for general information purposes only. Any action the reader takes upon the information found on our website is strictly at their own risk.
At Learn, our priority is to provide high quality information. We take our time to identify, research and create educative content that is useful to our readers.
To maintain this standard and to continue creating awesome content, our partners might reward us with a commission for placements in our articles. However, these commissions don't affect our processes for creating unbiased, honest and helpful content.