An Initial DEX Offering (IDO) is a crowdfunding technique that allows cryptocurrency projects to launch their native token or coin through a decentralized exchange (DEX). The IDO model is the infamous successor to ICOs, which allows projects to launch on their own to raise money for growth and development.
This guide will look at what an IDO is in crypto, the different kinds of token offerings, how to participate in an IDO, and much more!
What is a token offering?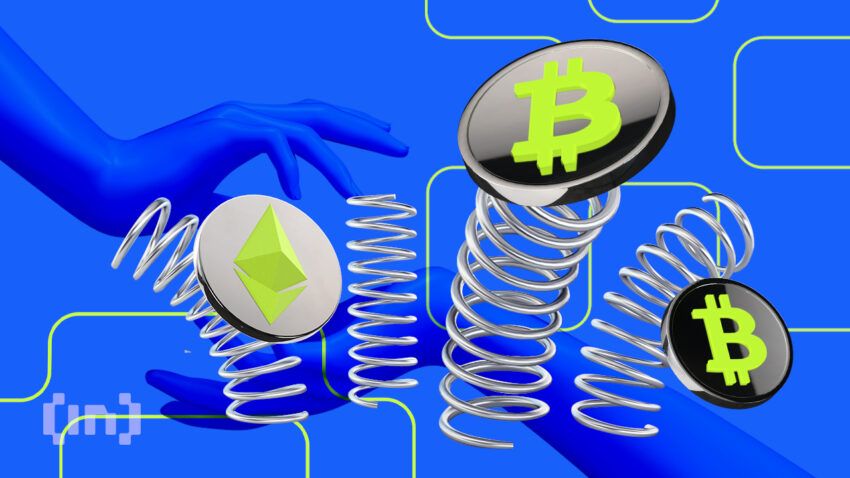 There are numerous ways to raise money in the crypto space. Initial Coin Offerings (ICO), Initial Exchange Offerings (IEO), Initial Game Offerings (IGO), Initial DEX Offerings (IDO), and Initial Farm Offerings (IFOs) are some popular methods.
Any funds earned through these fundraising models go towards the protocol's expansion plans. This includes research and development, marketing, and introducing new products and services.
Different kinds of token offerings
ICO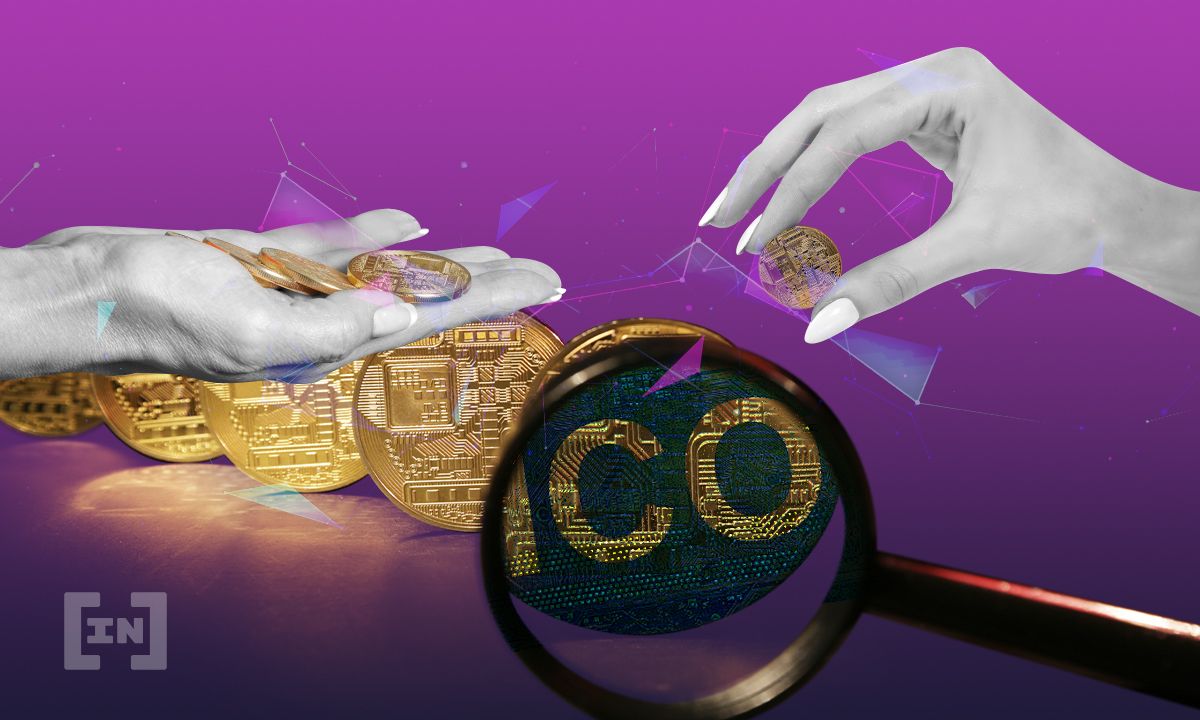 An ICO is a method used to raise funds for a cryptocurrency conducted on the project owner's website.
Before the ICO, the project team behind a cryptocurrency will publish a whitepaper explaining the concept of the project. Potential investors can read the whitepaper and evaluate the project before investing. A whitepaper serves the same function as a prospectus published before an IPO.
When a project launches an ICO, there are few regulatory requirements to be met. Critics argue that this lack of regulation renders ICOs vulnerable to fraud. In fact, back in 2017, 80% of ICOs were found to be scams. However, some coins that are successful today began with an ICO. This includes ethereum, which launched ETH at a price of $0.31.
IEO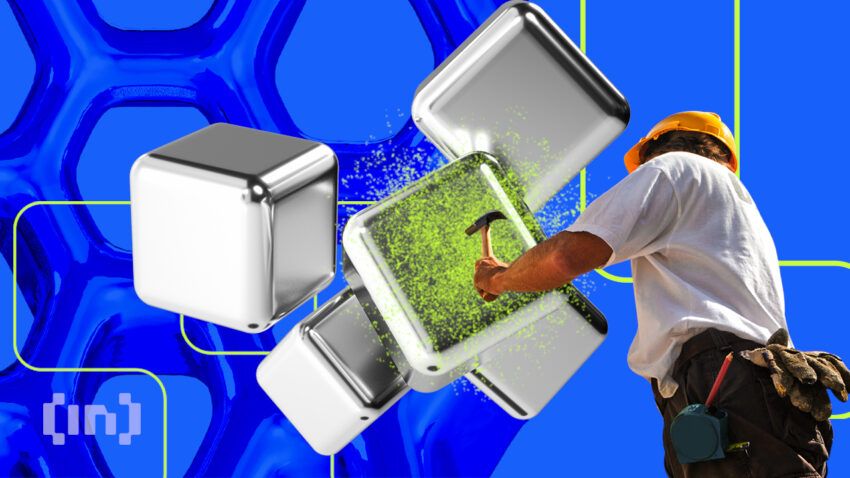 Like an ICO, an IEO is another fundraising model. However, IEOs take place on controlled cryptocurrency exchanges.
The project owner seeks out a cryptocurrency exchange that will list their coins. A coin listed on a well-known exchange gives potential investors a certain degree of confidence. However, a project seeking to secure a listing on a large exchange will be significantly more expensive. The exchange takes a listing charge and even a portion of token sales.
Exchanges like Binance and Coinbase rigorously scrutinize cryptocurrencies and tokens that may enjoy listing on their platforms. Although they cannot ensure the validity and success of a certain asset, these exchanges each have a stringent vetting process in place, which helps to make investors feel more secure.
IGO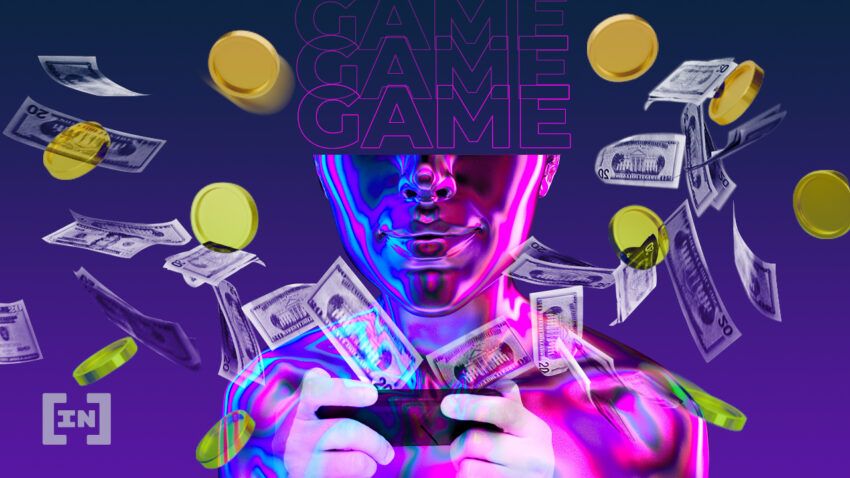 An IGO is a fundraising model for cryptocurrencies and tokens in the NFT gaming space. IGOs take place on launchpads like Gamestarter (GAME) and Gamefi (GAFI).
In order to take part in an IGO, an investor typically needs to purchase a specific number of cryptocurrencies from the respective launchpad. In addition, the investor must also agree to lock their cryptocurrency on the platform for a certain period.
Before the public has access, IGO investors will have access to newly issued tokens. This method has the same rewards and risks as purchasing newly released cryptocurrencies and tokens. Although a user can purchase the coin at a highly attractive price, there are no guarantees of how much it will rise in value once it is made available to the public.
What is an IDO?
By using a DEX, projects can offer their newly created crypto tokens to the public via an IDO. A typical IDO allows investors to lock funds into a smart contract immediately before a project launches its native token. Investors receive the new tokens in exchange for locked funds that are being transferred to the project at the time of token generation, i.e., when a project releases its token.
Unlike ICOs, IDOs offer projects a quick and affordable way to distribute their tokens and raise funds while providing investors with a higher level of security. Furthermore, most IDOs require participants to sign up in advance by joining the whitelist via a website or social media platform.
Many projects have had huge success with this model. For example, Battle Infinity saw a 700% gain from presale price with its IDO.
Users can visit CoinMarketCap to see a list of anticipated IDOs. In addition, a list of current and planned token offerings is available there. CoinGecko also keeps an updated list of popular launchpads.
How do crypto IDOs work?
Smart contracts that function as automated market makers (AMMs) raise funds. They enable traders to directly exchange assets from the liquidity pool. Bonding curves are a sophisticated pricing mechanism that determines the precise exchange rate.
Based on the ratio of assets in the pool, the price increases when coins are purchased and decreases when investors decide to sell. The traders maintain the pricing structure. Traders "freeze" their assets in the pool, creating liquidity, and receive compensation in return.
It's important to note that the pricing of the assets in the pool may also differ simultaneously from those on centralized exchanges.
What makes an IDO unique?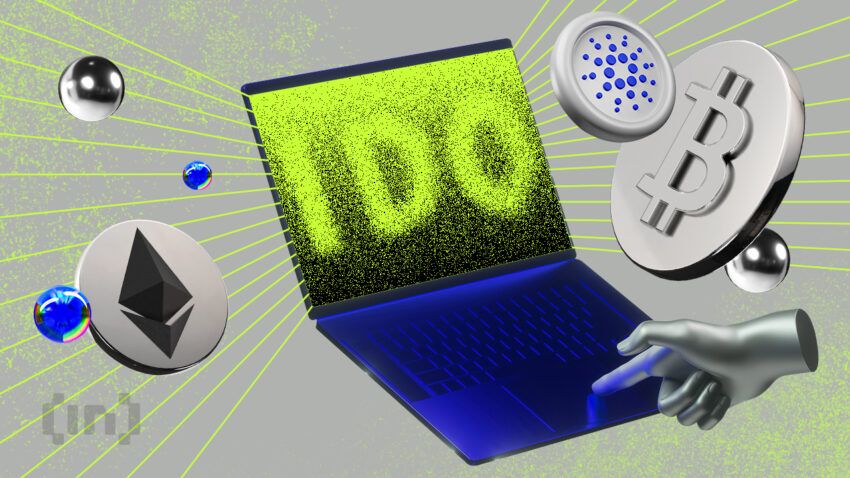 IDOs list tokens immediately on a decentralized exchange, unlike other fundraising methods that offer tokens that are to be sold before they are listed. Two other key features that make IDOs unique are:
Accessibility
Tokens can be purchased during an IDO by anyone and do not require large sums of money to participate. There is also no identification requirement or vetting process, and the investor's jurisdiction is irrelevant.
Security
In an IDO, the investor does not need to send money to the exchange's internal accounts. Instead, smart contracts are used to conduct each transaction. These smart contracts are provided only by DEX. The platform does not keep track of the user's money, private keys, or other critically private information.
Benefits of an IDO?
Below are some advantages of an IDO:
Fair fundraising
Many fundraisers who use the IDO model do not rely on conventional private funding to launch their firms. Instead, investors purchase the cryptocurrency at a reduced cost when the token sale becomes public. They make a substantial profit by reselling these tokens to the broader population. Additionally, since no CEX or approval is necessary to begin fundraising, anyone can organize or participate in an IDO, not just private investors.
No slippage
An IDO provides project tokens with immediate liquidity. The liquidity pool guarantees liquidity without slippage at any price level. An IDO enhances financial inclusion and offers more alternatives for project token distribution.
Fast trading
Investors can begin trading a project's token from the day it is released. As a result, traders attempt to purchase a new token as soon as it becomes available and then later sell it at a higher token price.
Lower costs
A DEX operates based on self-executing smart contracts. Deploying a new smart contract that manages the asset's liquidity pool and tokens only costs "gas" when a project uses a DEX without an intermediary.
Secure transactions
A DEX processes trades and adds them to the blockchain through smart contracts, enabling secure transactions. Additionally, since a DEX does not retain funds, they are less likely to be targeted by bad actors.
Downsides of an IDO
Although there are several advantages of an IDO, this crowdfunding model also has some disadvantages:
Fraud risks: Over $10 billion was stolen in DeFi theft last year, so security is always a concern. An IDO's accessibility and lack of vetting are both positive and negative. The negative aspect is that it increases the likelihood that scam projects will be launched and flood the market. Of course, the same also applies to ICOs.
Price spikes at the start of IDO: As soon as the first individual purchases a token, the price of that token starts to increase. Few investors can purchase a token at the introductory price before its value increases.
Opportunity for price manipulation: The IDO mechanism's vulnerability to the pump and dump method is another drawback. Some traders can buy a lot of tokens at their base value using a trading bot, then sell them quickly when the exchange rate has increased enough.
IDO vs. ICO vs. IEO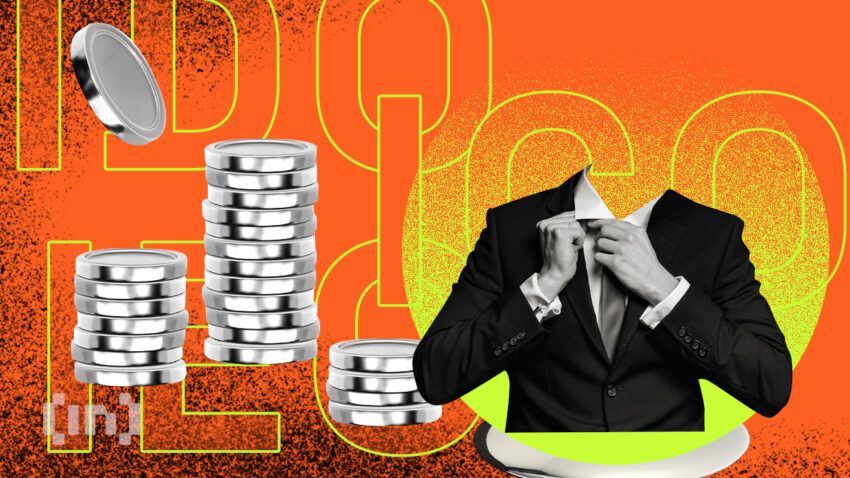 The below table illustrates some of the key differences between an IDO, ICO, and IEO.
| | | | |
| --- | --- | --- | --- |
| Feature | IDO | ICO | IEO |
| Fundraiser | A percentage of the token supply is available to the public through the exchange launchpad. | The project that is launching the ICO. | The centralized exchange. |
| Token Listing After Crowd Sale | Centralized exchanges automatically list the token. | The project will have its tokens on different exchanges. | Centralized exchanges list the token straight after the crowd sale. |
| Smart Contract | The launchpad and project team manage smart contracts together. | The project behind the ICO is in charge. | Crypto exchange's responsibility. |
| Vetting Process | Projects must meet the launchpad's requirements. | No vetting is required. | There is a demanding vetting procedure to meet before a project can be listed. |
How to spot IDOs?
Finding the best IDO crypto can be difficult. Therefore, it is important to consider the following points before investing money in an IDO.
Utility: A project needs to solve a problem or add genuine value to be considered a strong IDO. Otherwise, it's unlikely that the project will hold any value in the future. However, some memecoins have proved to be exceptions to this rule.
Partners and investors: Check whether any prominent individuals or organizations participated during the private funding rounds before investing. Significant investors can indicate that a project is bound for success.
Remember, users and investors should only select the safest platforms to participate in an IDO. Binance, Bounce, BSCPad, CoinxPad, and DAOMaker are some well-known and trusted launchpads for cryptocurrency IDOs.
How to invest in an IDO?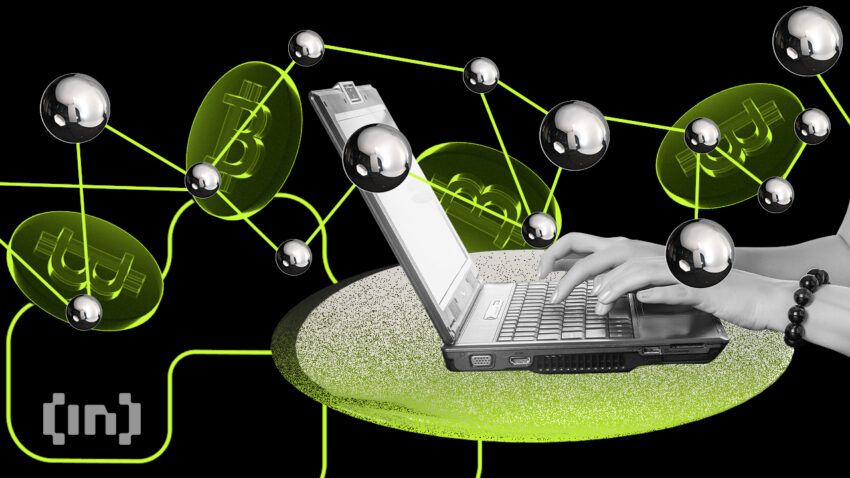 When you select a project, you will see all the details and ways to participate. Of course, each project and platform has its unique features, so before participating, you should research and check which features are most suitable for your purposes.
In order to take part in an IDO, users need to be on the project's whitelist and hold a crypto wallet. The following are the steps to participate in an IDO:
1. Whitelisting for the IDO launchpad must be obtained
IDOs must set a cap on the number of participants and the total number of tokens they can purchase because they are much smaller than IEOs and ICOs.
An investor typically needs to own a certain number of launchpad tokens to be included in a whitelist, and those with more exceptional holdings are more likely to be accepted. In order to boost liquidity, non-token holders may stake their tokens. They also have the option to take part in a whitelist lottery that several launchpads are hosting
2. Integrate web3 wallet with know your customer checks
KYC checks are generally part of the whitelisting process, and investors will need a web3 wallet like MetaMask. Unfortunately, most IDOs do not allow investors from banned nations, including citizens of the United States or those like Iran, Iraq, Cuba, North Korea, or Venezuela.
Is it a good idea to invest in an IDO?
IDOs are just one of the many cutting-edge products available in the DeFi market. All cryptocurrency investors want to invest early in potential ventures, and IDOs provide a platform to do so. Although some IDOs enjoy significant returns, it is not a good idea to "degen" into every IDO you come across.
Users who want to participate in IDOs should thoroughly research the project. Apart from reading more about what an IDO is and performing due diligence before investing, users should only invest according to their risk tolerance level.
< Previous In Series | Crypto | Next In Series >
Frequently asked questions
How can I participate in an IDO?
What does an IDO stand for?
What is the difference between ICO and IDO?
Disclaimer
In line with the Trust Project guidelines, the educational content on this website is offered in good faith and for general information purposes only. BeInCrypto prioritizes providing high-quality information, taking the time to research and create informative content for readers. While partners may reward the company with commissions for placements in articles, these commissions do not influence the unbiased, honest, and helpful content creation process. Any action taken by the reader based on this information is strictly at their own risk.