Bitcoin looks to be back on the bullish train! After May's historic crypto crash resulting in a 40% bitcoin price drop, more signals are coalescing into a positive outlook. This means there is no better time to find out how to get free bitcoins. Before that, let's go through the reasons why the cryptocurrency looks to be over the bearish slump.
Bitcoin's Perception Is Going Green
There are many factors that contributed to bitcoin's crash in May. However, Elon Musk's decision to cancel Tesla's offer to buy luxury electric vehicles via BTC was the most decisive one. More precisely, it was not the reneging itself that drove bitcoin down, but the reasoning behind it. The quirky billionaire portrayed bitcoin as not sustainable, i.e., its proof-of-work mining network is not eco-friendly.
Such a narrative endangered bitcoin's very legitimacy. After all, when surveyed, most people say they are worried about the environment and waste. At the same time of Musk's tweet about ousting bitcoin from Tesla as a payment method, news agencies repeatedly reported on the Chinese crackdown on cryptocurrencies, in terms of both exchanges and mining operations.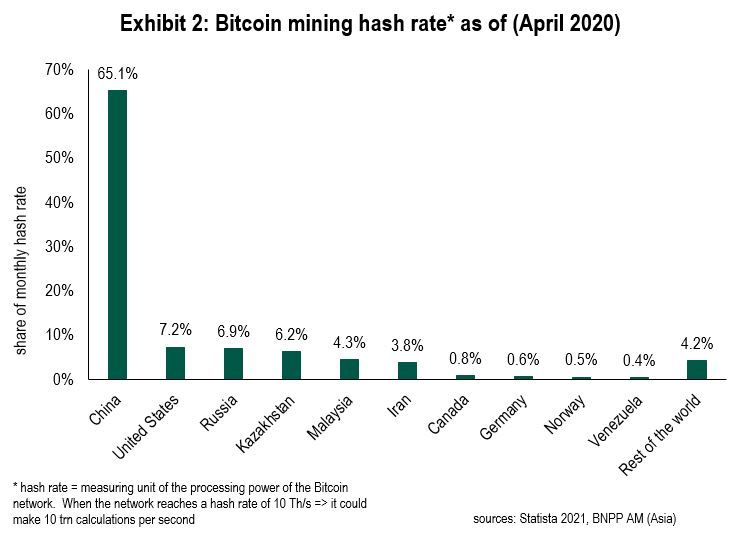 This was not news per se, but it did trigger a sell off panic among those who bought bitcoin recently. Keep in mind that over 60% of bitcoin's mining is located in coal-rich China as a cheap but dirty energy source. The fact that short-term sellers cause the BTC dip is clearly visible from these four charts.
With the explanation for the crash out of the way, Musk himself recently tweeted that Tesla will once again start accepting bitcoin once its mining network goes over 50% green, meaning from renewable resources like geothermal, hydro, solar, and wind. Such a transition is already underway, as attested by the Ark Invest project, which is supported by Twitter's CEO, Jack Dorsey and his payment processor Square.
In fact, bitcoin is already far greener than most nations, not to mention the banking infrastructure.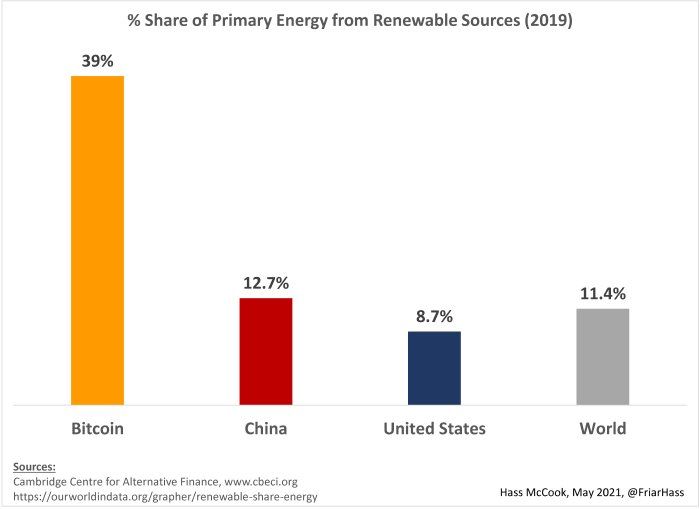 Most importantly, the financial media will no longer be able to attack bitcoin from the green angle and seed doubt into the minds of potential investors and hodlers. Therefore, this line of attack as a potential BTC price disruptor will cease to be relevant.
Institutional Investors Are Going All in
During the last BTC dip, institutional investors were not the ones to sell BTC. On the contrary, they were buying it at a discount thanks to FUD (fear, uncertainty, doubt) that spread across social media. One of the biggest whales, Michael Saylor of MicroStrategy, confirmed this immediately in the aftermath of the crash.
Recently, Saylor announced he would buy up to $500 million worth of BTC and sell up to $1 billion in MicroStrategy stock for further BTC purchases. At the same time, another billionaire, Paul Tudor Jones at the head of Tudor Investment with $44.6 billion in AUM, endorsed bitcoin as a hedge against inflation — devaluation of fiat money.
Combined with Musk's tweet, Tudor's endorsement caused bitcoin price to push above $40k on Monday, which is a 14% rise from Sunday's price at $34k.
Bitcoin's Taproot Upgrade Coming Online
As a decentralized system, bitcoin's development has to go through at least 90% consensus among miners. This milestone just happened on June 14th. Out of 2,016 mining pools, 1,815 signaled that they are in favor of implementing the Taproot upgrade.
This is a major milestone for bitcoin since its last Segregated Witness (SegWit) upgrade in 2017. While that upgrade dealt with bitcoin optimization and bug-fixing, Taproot will improve bitcoin's performance, transaction speed, privacy, security, and even potential smart contracts.
With this outstanding news which will improve bitcoin's already stellar standing as digital gold, the need to know how to get free bitcoins only increases. However, there is one last news item that is even better and has far-reaching consequences.
Bitcoin Becoming National Legal Tender
At Bitcoin Conference 2021 last week, the President of El Salvador, Nayib Bukele, overshadowed all other crypto happenings by announcing that he will make bitcoin legal tender for his 6.5 million citizens.
Having equal legal status, right alongside USD, is the most important milestone for the entire crypto space since bitcoin emerged on the scene. Instead of relying on a banking infrastructure, nothing more is needed than a smartphone app/wallet to both store wealth and use it for borderless payments.
Tanzania and Tunisia soon after announced they will revisit their crypto legislation. Tunisian finance minister already called for bitcoin ownership to be decriminalized. At the same time, Tanzania's President Samia Suluhu instructed the nation's central bank to prepare for crypto integration. Suffice to say, we are witnessing monetary history in the making in real-time.
Thanks to bitcoin's global brand recognition and the ease with which it can serve as a portable, virtual, and decentralized bank, these steps are only the first ones. Furthermore, El Salvador's president ordered the nation's geothermal company to make plans for bitcoin mining. This will further beatify bitcoin's perception as a green cryptocurrency.
How to Get Free Bitcoins: Direct Ways
With bitcoin on track to snowball to $100k this year or the next one, it's time to learn how to get free bitcoins. This guide will not concern itself with mining because it requires initial investment and electricity cost. With that said, StormGain does offer cloud mining, which requires zero investment.
The following platforms allow you to earn free bitcoin directly.
Instead of discounts, many companies rely on cashbacks to draw in customers. Cashbacks give you a percentage of money spent back, and sometimes, that money comes in the form of bitcoin. GetPei is one such platform.
Once you create an account, either mobile app or desktop, Pei gives you Pei points which you can convert into BTC.
You first have to link a credit/debit card and start shopping to accrue Pei points.
They will be convertible into mBTC, which is 1/1000 of a BTC.
Then, you can withdraw mBTC to any wallet you have without incurring any withdrawal fees.
Pei points only come from purchases from online stores that are partnered with Pei.
To circumvent that, you could opt for Pei's royalty program, which will allow you to receive cashbacks any time you make a purchase with a card linked to your Pei account.
Furthermore, there is nothing stopping you from earning your credit card cashbacks on top of mBTC ones.
You can check out Pei's cashback percentages here. So far, GameStop, Walmart, and Booking.com are the only ones with a cashback above 2.5% per purchase.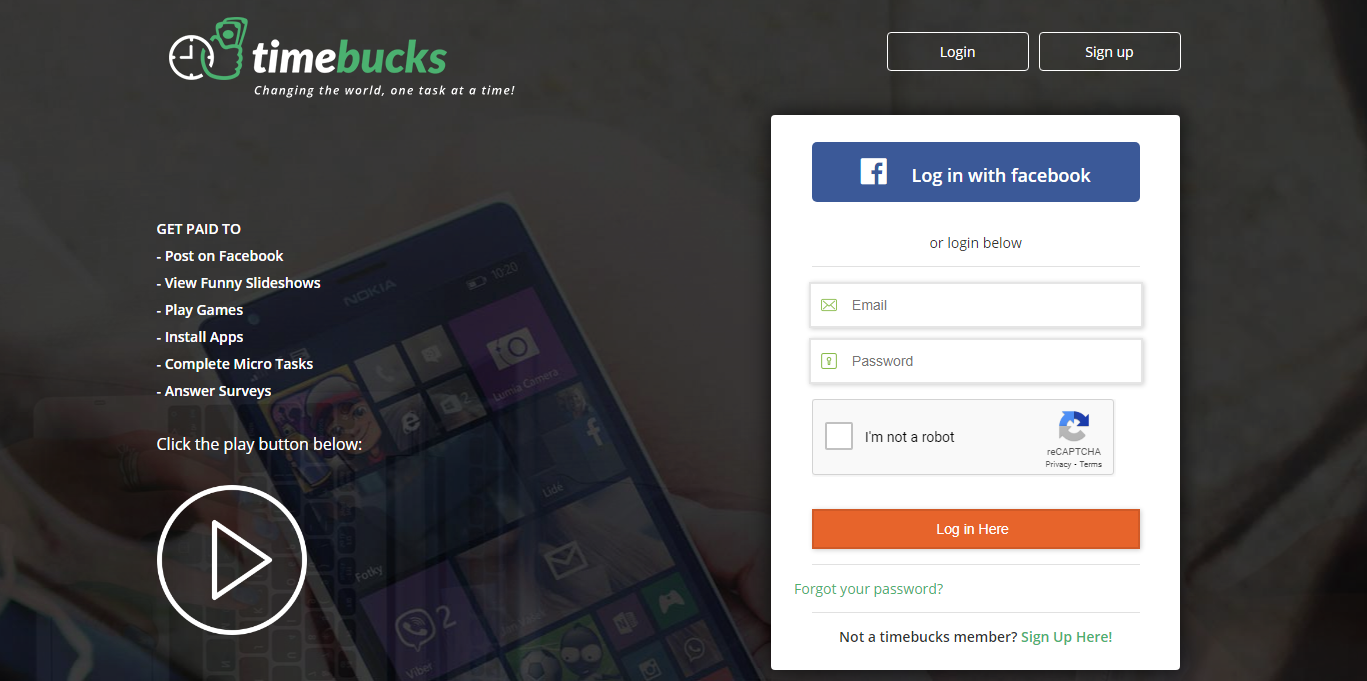 Taking surveys for money has been a common staple since the internet was commercialized. However, Time Bucks is ahead of the game by offering payments in BTC.
The selection of surveys is dependent on the needs of their partners, so it's always worth checking on a daily basis.
Other methods to earn rewards that can be paid out in BTC are posts on TikTok or Instagram.
You can also playing earn by playing games, installing apps, referrals, and other content-consuming activities set by their partners.
The minimum withdrawal amount is $10 in BTC. Time Bucks' daily rewards usually range between $10–$20. If you have extra time during the day, Time Bucks has you covered.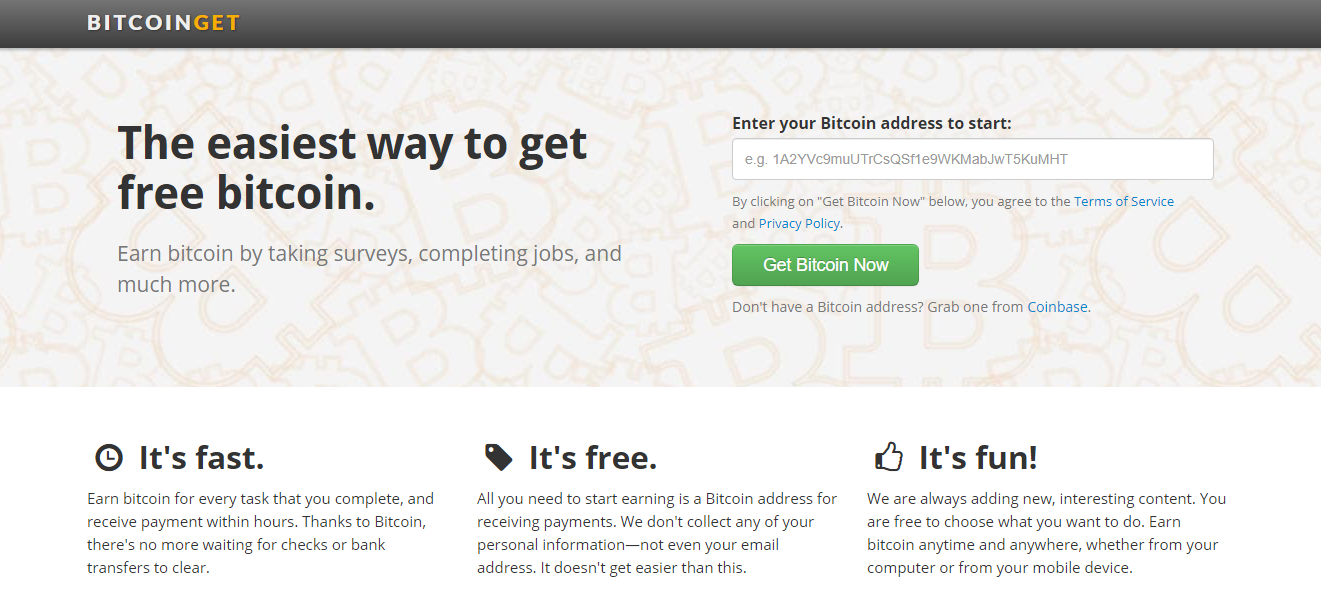 Similar to Time Bucks, BitcoinGet gives you a variety of minimal tasks to complete, including surveys. For your service, you receive bitcoin payments directly to your address linked to your account.
Although the site pays as advertised, you will find that there are not that many tasks available to complete to earn free bitcoin.
The platform's denomination rewards come in 'bits', which is one-millionth of one BTC.
Therefore, if you accumulate 1000 bits for completing tasks, you receive 0.001 BTC. This is also the minimum balance required for a payout.
If you are familiar with Quora, Bitfortip is the crypto version of it.
There are millions of people who seek answers, and Bitfortip monetizes them with four cryptocurrencies.
The platform uses Bitcoin (BTC), Bitcoin Cash (BCH), NANO, and Tezos.
When the visitor poses a question, the answerers post a comment beneath it. The poster who gives the best answer gets the reward.
Questions can be about anything, from fashion tips and finding links to stock technical analysis. Bitfortip is also available as a mobile app, either for Android or for Apple smartphones.

While Amazon dominates the affiliate program space, there are a couple of crypto ones to look into. These programs tend to be worthwhile only if you have a sizable online following, and if you can count on some percentage of that following to commit to purchases.
If that is the case, Coinbase is the most worthwhile.
Coinbase gives you a URL link for products/services/trades.
These links are then used to track purchases, with the affiliate percentage ending up in your pocket as free BTC.
Coinbase is one of the largest crypto exchanges that recently got listed on NASDAQ under COIN.
With Coinbase referrals, if someone joins the exchange with your URL, you will receive $10 in BTC when they trade $100 worth of BTC during the first half a year after opening an account.
How to Get Free Bitcoins: Indirect Ways
By using indirect methods, sometimes payouts are not available directly in BTC. Nonetheless, they can be easily exchanged, either for Bitcoin, USD, or for other altcoins. Here are some of the methods to earn free bitcoin indirectly via referrals and rewards for educational activities.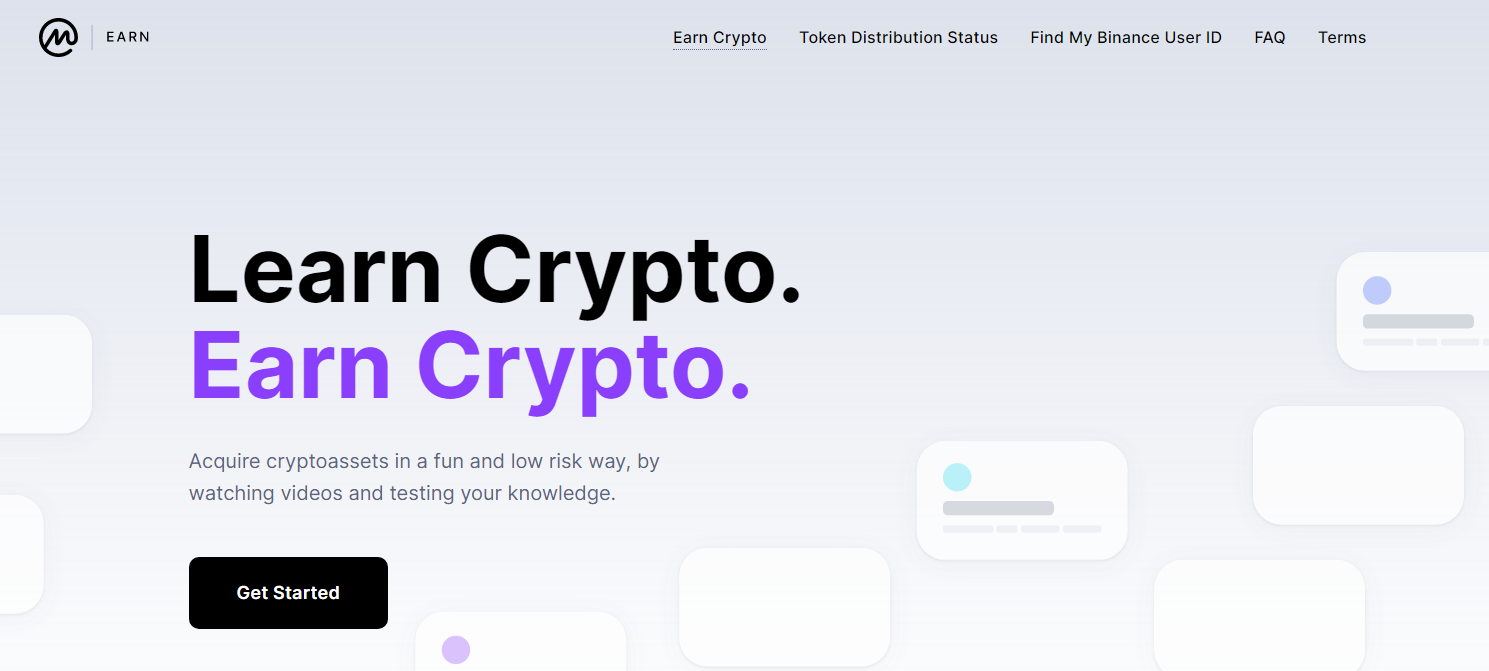 The world of cryptocurrenciess is complex but rewarding. And the more you know about it, the more investment opportunities open up. With the CoinMarketCap Earn program, this applies literally.
By watching educational videos and completing quizzes, you can earn rewards in the crypto you received education on.
From DeFi dapps to blockchain games, currently 11 types of tokens are on offer.
Of course, 100% completed quizzes yield the highest, predetermined rewards.
The latter is a BTC stablecoin on the Ethereum blockchain, meaning that each wBTC is equal to BTC in a 1:1 ratio.
If you find that learn & earn campaigns have been concluded for certain tokens, subscribe to the program anyway to be notified for future ones.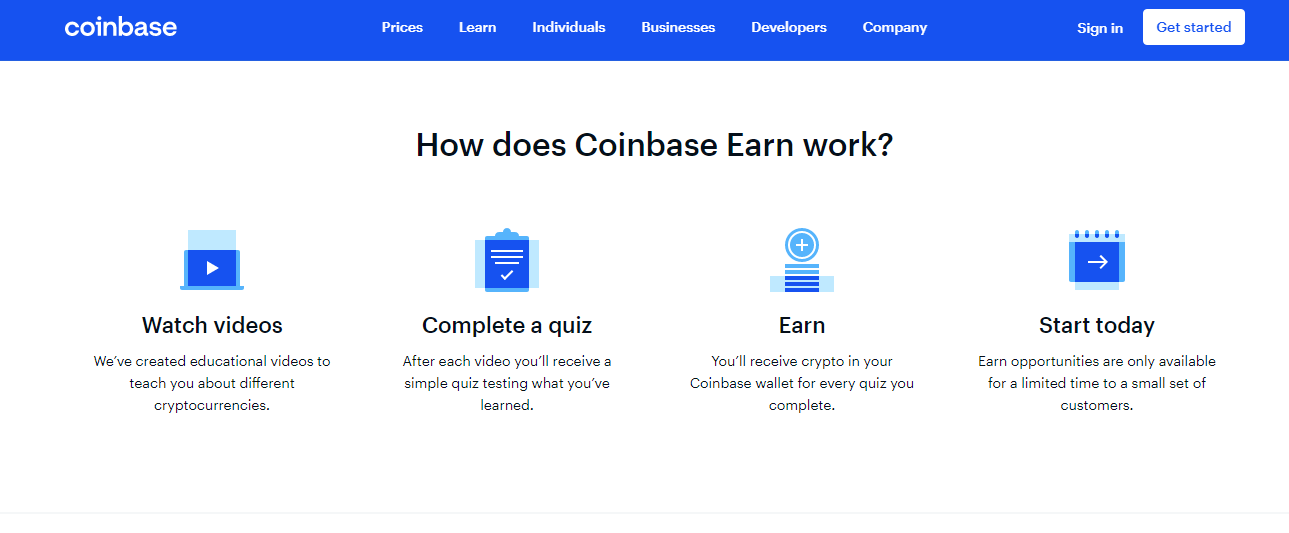 Coinbase Earn works identically to CoinMarketCap's Learn & Earn campaigns. After each viewed lesson on a coin/protocol, solve a quiz, and earn a monetary reward. As of press time, there are four available courses to complete:
Amp (AMP) – course on the settlement assurance protocol worth $3 in AMP tokens.
The Graph (GRT) – course on the indexing and querying data protocol worth $3 in GRT tokens.
Stellar Lumens (XLM) – course on the payment protocol worth $10 in XLM tokens.
Compound (COMP) – course on the popular yield farming protocol worth $9 in COMP tokens.
Altogether, the courses are worth $25. As is the case with CoinMarketCap's campaigns, it would be prudent to bookmark the site in case new courses become available.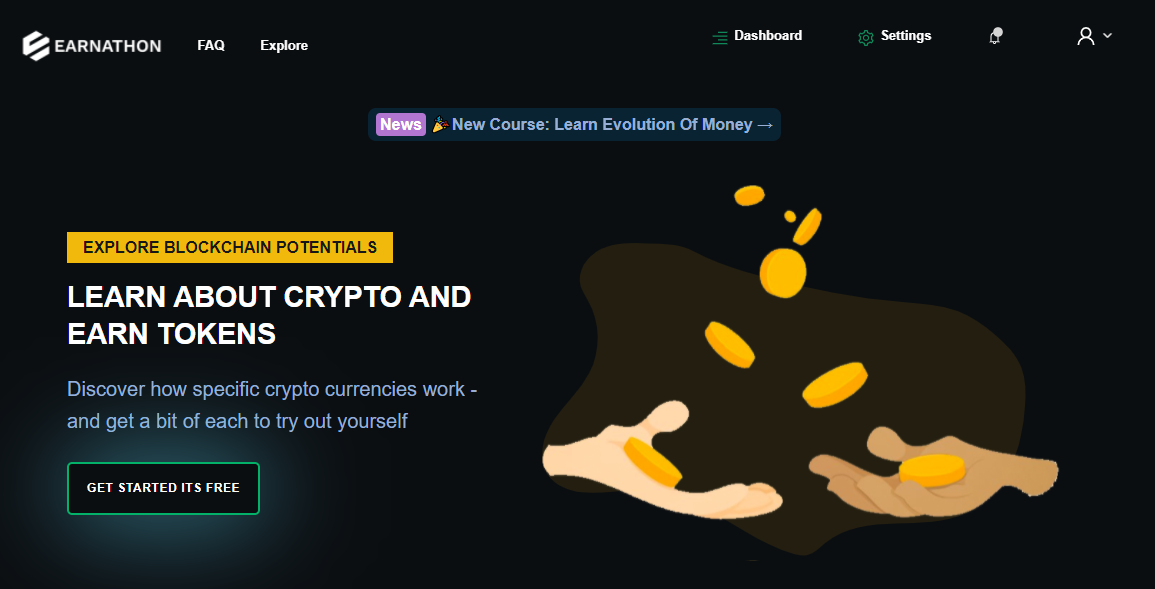 Another educational site that gives out rewards following a quiz. Interestingly, the platform itself has a native ENA token, as a part of the Earnathon protocol.
Its mission is to educate the world about blockchain technologies in all their forms.
This means that payouts only come in the ENA tokens, to be released once the token is publicly listed.
In addition to standard learn & earn rewards, you can also earn $10 worth in ENA for each referral to the platform.

If you are an avid viewer of video streams, you have likely heard of the Dlive platform and its lemon-based monetization. However, the more interesting aspect of the platform is its BitTorrent (BTT) staking.
BTT is a publicly listed, TRC-10 utility token powering Dlive's video streaming and sharing service.
Once you stake BTT, every time Dlive streamers receive a subscription or donations, 5% of such transactions are distributed to BTT stakeholders.
The process to claim BTT rewards is somewhat involved, but nothing this guide cannot fix. As of press time, one BTT is worth $0.003469. According to Dlive's data, total BTT staking holds at 63.12 million BTT, which translates to $1.81 billion.
Those who have degoogled their online experience are well-familiar with the Brave Browser, one of the most popular alternatives to Google's Chrome — focused on user privacy and default ad blocking. However, not many know that it also has an in-built BitTorrent protocol, the same one that powers Dlive.
More importantly, the Brave Browser has an in-built crypto wallet for BAT tokens — Basic Attention Tokens.
BAT is an Ethereum-compliant token that monetizes a user's engagement with media, usually ads.
Platforms can use BAT to distribute advertising income across viewers, publishers, and advertisers.
In other words, you can earn BAT rewards once you enable Brave Rewards.
Then, every time you view Brave Ads that comes as push notifications, you will earn BAT. If you make Brave the default browser, you can expect to earn around half a dollar per day. However, this is a seamless experience that doesn't require your active engagement. Therefore, it is best combined with other methods to get free bitcoin.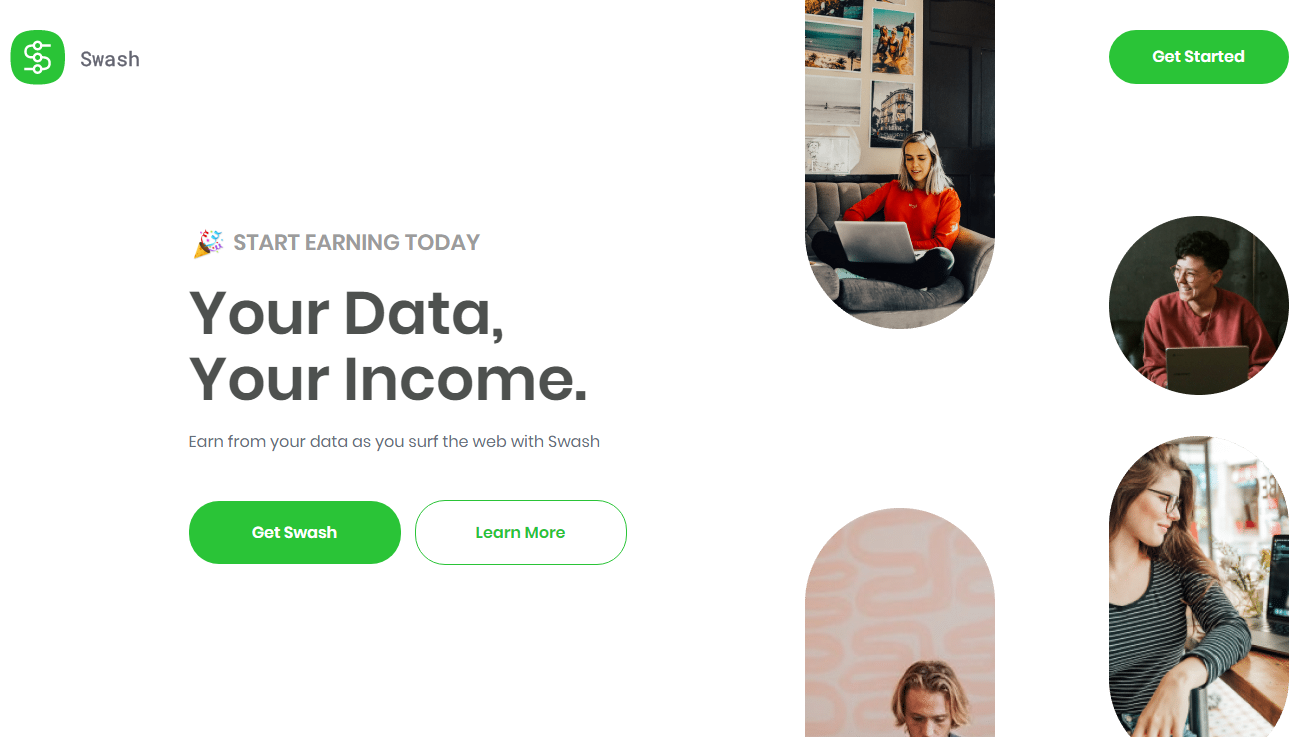 Swashapp (Swash) is the perfect blockchain protocol to combine with Brave's BAT rewards. Both rely on nothing but regular internet usage.
Swash protocol captures and anonymizes your online experience.
Then, it sells this data on a marketplace for a variety of parties interested in consumer habits.
For your part, you will receive 70% of the profits, deposited directly into your Swash wallet.
You can start by adding it to your web browser, just like you would a MetaMask wallet — via web extension. Recently, Swash has been migrating to Data Union 2.0, so the tokens will be in Streamr (DATA).
So far, 170,776 DATA have been distributed, amounting to $1,022,610.
Conclusion
If you have a large social media following, knowing how to get free Bitcoins becomes a plus with so many referral options available.
Otherwise, it is best to start early with educational courses. Those who are now bitcoin millionaires got thereby gaining knowledge. Many altcoins hold the potential to become as valuable as bitcoin, especially if they contribute to building Web 3.0 as both BAT and DATA tokens are.
Frequently asked questions
Disclaimer
In line with the Trust Project guidelines, the educational content on this website is offered in good faith and for general information purposes only. BeInCrypto prioritizes providing high-quality information, taking the time to research and create informative content for readers. While partners may reward the company with commissions for placements in articles, these commissions do not influence the unbiased, honest, and helpful content creation process. Any action taken by the reader based on this information is strictly at their own risk.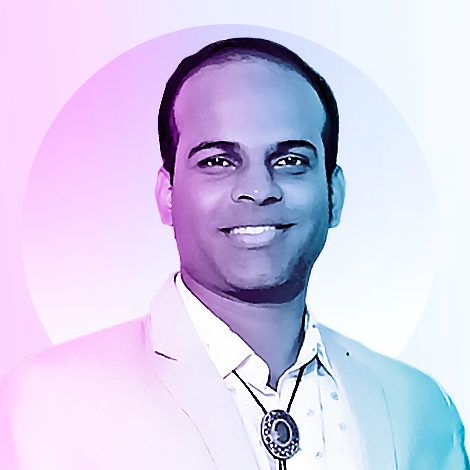 Rahul Nambiampurath's cryptocurrency journey first began in 2014 when he stumbled upon Satoshi's Bitcoin whitepaper. With a bachelor's degree in Commerce and an MBA in Finance...
Rahul Nambiampurath's cryptocurrency journey first began in 2014 when he stumbled upon Satoshi's Bitcoin whitepaper. With a bachelor's degree in Commerce and an MBA in Finance...
READ FULL BIO
Sponsored Sponsored