As discussions started shifting from Bitcoin (BTC) to other blockchain and their use cases — like Ethereum network upgrades — it is fair to conclude that the mainstream adoption of crypto is already here. However, one project is already slinging crypto into companies' daily activities — VeChain.
The VeChainThor public blockchain is an advanced layer 1 smart contract platform with many technical upgrades versus its predecessors, facilitating adoption in real-world commercial environments.
If you are unaware of this looming project, this guide will further explain what it entails and its possible price movements.
What is VeChain?
VeChain is a blockchain-based platform focused on providing transparency, traceability, and improved blockchain functionalities to real-world businesses. In simple form, VeChain combines blockchain technology with the 'Internet of Things' (IoT) to improve data management, increase transparency, and drastically enhance the efficiency of business processes.
Initially conceived as a solution for supply chain running on the Ethereum blockchain, VeChain evolved in 2018 and launched its own smart contract platform — VeChainThor — to tackle a diverse array of real-world applications.
To widen real-world adoption, this open-source network offers innovative features by allowing users within the ecosystem to build DApps that solve real-world problems. Industries such as logistics, food chain service, tourism, health, and food safety have tapped from its unlimited potential.
Big companies harnessing VeChain
In 2019, Walmart, one of the biggest multinational retail corporations that operate a chain of hypermarkets, announced a partnership with VeChain.
VeChain and Walmart's partnership enables users to track food delivery in China via an app, displaying product information and traceability information such as storage conditions, delivery time, pick-up time, and a lot more.
The BMW-VeChain ecosystem believes that the importance of growth comes from building links to create grouped value. An example is when the platform confirmed a partnership with BMW. The deal aims to secure BMW's products from feigned products through a distributed ledger tool to save information about the product, such as previous repairs, mileage, and other extra services.
The Chinese government under the strict Gui'an regulations also announced a partnership with VeChain. Other partnerships include PwC, DNV Grant Thornton, LVMH, etc.
Overall, VeChain is an enterprise-level blockchain solution that helps companies track products from the manufacturer to the consumer, ensuring quality and assisting companies in spotting any disparities.
Origin of VeChain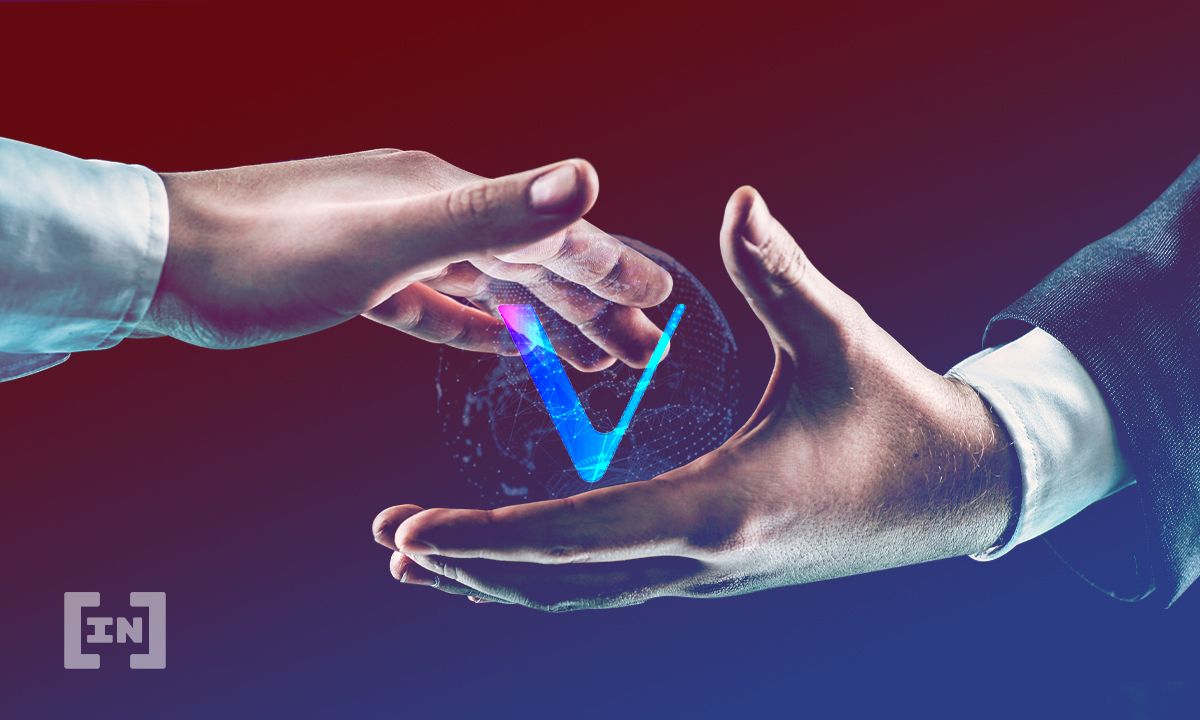 Founded in 2015, VeChain, is the brainchild of Jay Zhang and Sunny Lu, with Lu formerly serving as the Chief Information Officer of Louis Vuitton in China. It is headquartered in San Marino, Europe, and Singapore and holds offices in China, Singapore, Luxembourg, Japan, Ireland, France, Italy, and the United States.
VeChain was first conceptualized in 2015 for IoT and supply chain management. At this time, it was using VEN tokens before it transitioned into its own blockchain in mid-2018 to improve scalability.
Now, the platform has found its use in several other industries. It is often regarded as the pioneer of real-world blockchain applications. It is now represented by VET — a native token that lets people transact on the blockchain.
Brief chronology
Jun. 2015: First VeChain launch
Nov. 2016: VeChain introduced smart contract models for DBMSP, DBGP, and DGIP.
May – Jul. 2017: Started many business integrations from automotive, agricultural, and auditing industries. This time, VeChain Foundation was also founded.
Jun. 2018: Launch of VeChainThor after racking up more than $1 billion.
2019: Partnership with Walmart and some other big companies.
Aug. 2020: COVID-19 safety protection certificates via ToolChain.
Nov. 2021: VeChain upgrades to Proof-of-Authority 2.0 consensus.
To date, the Singapore-based company is offering new multipurpose functionalities such as multi-chain interoperability, on-chain governance, cheap gas fees, and KYC compliance.
It aims to balance all the necessary information available to all parties for any business process interacting with the VeChainThor mainnet.
Core features of VeChain
VeChain offers numerous functions to several companies around the world. It is one of the first blockchain companies to balance reliability and efficiency. Providing transparency, VeChainThor has integrated many tools, including KYC, to ensure smart contracts support it.
Let's have a look at some of its key features:
Inherent governance tools
VeChain combines decentralization and centralization to attain a balance in offering optimal service. Decentralization being the centerpiece of blockchain technology has proven to suffer scalability issues in some blockchain networks, such as Bitcoin and Ethereum. VeChain balances this by building VeChainThor, which aims to build up a governance model with continuous integrations alongside constant development.
The governance framework and principles are designed for clarity, inclusiveness, transparency, scalability, and efficiency. They speed up the overall performance, and progress of the ecosystem.
Proof-of-Authority (PoA)
Unlike the conventional protocols like the Proof-of-Work (PoW), Proof-of-Stake (PoS), and Proof-of-History, the VeChainThor blockchain employs the Proof-of-Authority (PoA) consensus protocol.
POA enhances transparency in the governance framework by allowing a valid identity verification of the 101 validators (Authority Masternodes) authorized by the ecosystem. Each authority masternode goes through a KYC process to the standards set by the network.
Below are a few qualities of the VeChainThor's PoA protocol:
Low energy fee
Improved blocks validation speed
The network is not entirely dependent on authority masternodes
Improved side-chain capability
The platform runs on 101 nodes, less than that of Ethereum and Bitcoin, paving the way for increased speed and reliability in the network.
Enabled for IoT solutions
VeChain combines IoT on the blockchain, creating many possibilities. This includes:
Digital identification and ownership of devices

The authenticity, privacy, and security of devices
VeChainThor is currently undergoing a major upgrade to its consensus model to include finality and increase the security of the protocol even further. When the upgrade launches, the VeChainThor blockchain will be the first of its kind to resolve the weaknesses of the two main consensus types; Nakamoto Consensus and Byzantine fault Tolerance, while harnessing their strengths.
How does VeChain (VET) work?
VeChain uses a modified version of PoS called Proof-of-Authority (PoA). Instead of staking your coins, Vechain Foundation selects whom to become a validator (authority masternode).
As stated above, VeChainThor is more centralized, as it is most concerned about speed and security.
With security as its center value, VeChain uses deterministic pseudo-random processes (DPRP) to select nodes. As a result, it designed the concept of the "active/inactive" status of authority masternodes to maximize efficiency. This design helps users know whether a particular validator is authorized for producing a block or not.
The platform is mostly for big businesses and organizations that prioritizes security over other possible features.
VeChain ToolChain
To further make VeChain suitable for mass adoption, the platform invested quite a lot into launching VeChain ToolChain — a well-coded comprehensive blockchain software backed by the VeChainThor blockchain.
It offers BaaS, PaaS, SaaS to small and mid-size enterprises to further facilitate easy integration into their business model. VeChain ToolChain provides unique ways for businesses to re-invent their supply chain and run their businesses more efficiently. Other features include:
Transparency
Product traceability
Data storage
Creative ways to boost consumers' experience
VeChain Tokens — VET and VTHO
The VeChain ecosystem has two native tokens, VeChain Token (VET) and VeChainThor Energy, a.k.a. VeThor (VTHO).
VET is the primary token that runs all the operations on the platform, while VTHO ensures optimal functionality of the whole blockchain infrastructure.
In other words, VTHO represents the energy used in running payment transactions on smart contracts deployment to occur on the network. Its main goal is to facilitate transactions on the blockchain.
Does VeChain have competitors?
VeChain is the king of platforms in the Blockchain-IoT space. It can successfully boast of more than 200 partnerships across the world. The platform's total market cap is more than $3 billion.
Back in 2018, a few worthy competitors such as Ambrosus(AMB) and Waltonchain(WTC) arose.
Ambrosus (AMB) is a utility token based on the Ethereum protocol. It is limited in scalability. The platform has a few partnerships with Blendhub and Flatev, which are fewer than VeChain.
Another competitor is Waltonchain. Running on Ethereum, the project combines blockchain with IoT (RFID) to create a smooth system for the supply chain. It has fewer partnerships compared to VeChain.
However, numerous crypto enthusiasts have reported these above competitors as scam projects. It's important to do enough research on them if at all you're considering investing in them.
Other possible competitors are OriginTrail(TRAC) and Antchain.
Tokenomics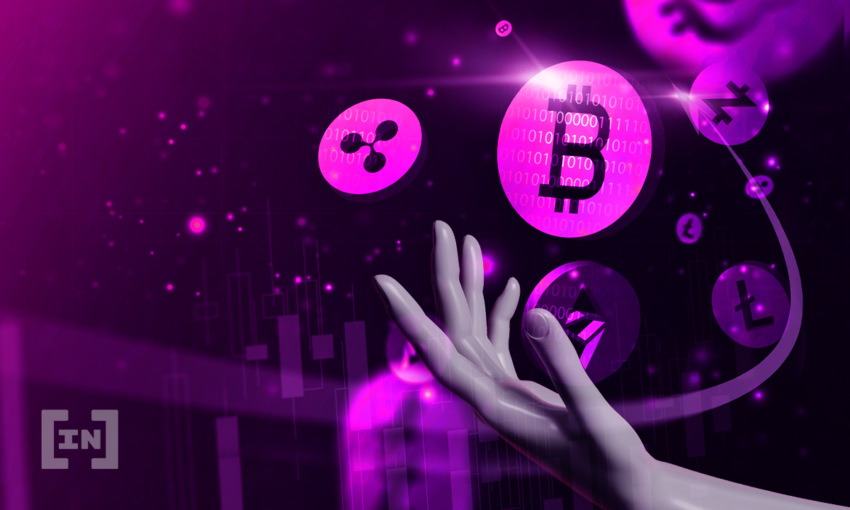 At the start of the project, VeChain Foundation distributed about 133 million ERC20 to the community via private sale, public sale, promotions, marketing, and the like. This accounted for over 70% VET, including the burnt tokens. The Foundation aims to continuously distribute these tokens through different means in the future.
VeChain token debuted in mid-2017 at around $0.26, and the price was juggling until it increased in Oct. 2017. It, however, experienced a great rise during the general crypto bull run in late 2017 through early 2018. At this time, VET experienced over 2800% increase from $0.240301 to $7.03. Asides from the bull run, the price increase resulted from VeChainTHOR's introduction and more or more partnerships.
The prices dropped from $7.03 to $5.48 in late 2018, and it has since dropped, and it's currently trading at $0.04. Overall, VeChain ranks 20 in the global cryptocurrency rating, with an average daily trading volume of $220.83 million. There are over 66 billion VET in circulation.
Furthermore, it has more than 1.6 million known addresses, about 16000 contracts known, 101 Authority Nodes, and 2,580 X-Node Tokens.
Roadmap and developments
Founded in Jun. 2015 when its TCOP design was released, VeChain seems to have invested a lot in building its infrastructure. Among several updates are
Modification of stakeholders with voting authority — Authority Masternode, Economic X Node. and Economic Node.
Improvement of DApp — simplifying its usage to boost user experience.
Below is a diagram showing the whole VeChain journey.
Price and price predictions
It seems like every week, there's another headline touting the VeChain ecosystem. All the price predictions made by professional traders have shown very bullish and optimistic features.
It's predicted that the price might rise. However, as much as this may sound soothing, the crypto market is highly volatile, and our price prediction is definitely not investment advice.
Should you buy VeChain (VET)?
VET does have potential, and could possibly be a good investment. Despite the crypto market's volatility, it has shown growth over the past few years, and it's showing massive prospects of further growth.
However, before you consider buying any project, you should do your own research (DYOR) and analyze the possible market price for VET.
Do some technical analysis — support level and resistance level to minimize the risk and trade safely.
How to buy VET
VET tokens are available on major crypto exchanges.
To buy, you need to purchase bitcoin or ethereum or any other stablecoin on a trusted exchange. You can do this either by sending directly into your wallet. Let's take a look at a detailed procedure for buying VET via Binance.
Register
The first step in buying any cryptocurrency is signing up. And then, you need to verify your identity by completing KYC procedures.
Buy BTC
You can now deposit BTC by sending the coin to your Binance wallet.
Buy VET
Once you have completed the deposit, you'll need to select your preferred VET coin pair (such as VET/USDT) and enter the amount of VET you want to purchase.
You can enter the amount in BTC or VET; afterwards, choose the best available market price or set your own limit before clicking "Buy."
What is next for VeChain?
VeChain has successfully created enterprise-blockchain solutions, which has led to the massive adoption of blockchain worldwide. Mainstream companies integrate their network for data storage and other blockchain features. The future's looking bright, as several companies are closing deals with the platform and more are still expected.
Additionally, many exciting projects are in store for 2022 as the platform just announced VeCarbon, which aims to help governments and enterprises achieve carbon neutrality. You should stay tuned.
Frequently asked questions
What is the VeChain coin used for?
How much is a VET coin worth?
Disclaimer
In line with the Trust Project guidelines, the educational content on this website is offered in good faith and for general information purposes only. BeInCrypto prioritizes providing high-quality information, taking the time to research and create informative content for readers. While partners may reward the company with commissions for placements in articles, these commissions do not influence the unbiased, honest, and helpful content creation process. Any action taken by the reader based on this information is strictly at their own risk.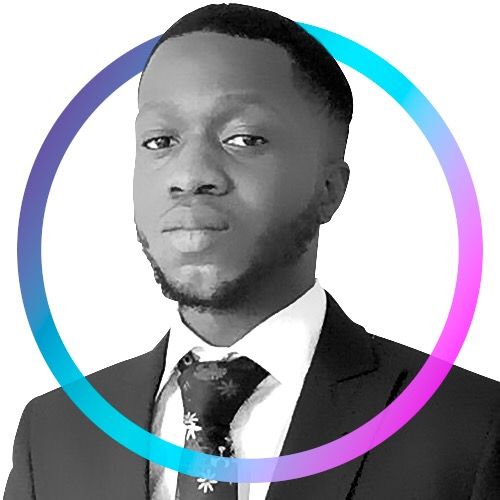 Ayotomiwa is a tech writer and marketer focused on blockchain, crypto, DeFi, the metaverse, and NFTs. Ayotomiwa works with a number of emerging tech startups and crypto exchange...
Ayotomiwa is a tech writer and marketer focused on blockchain, crypto, DeFi, the metaverse, and NFTs. Ayotomiwa works with a number of emerging tech startups and crypto exchange...
READ FULL BIO
Sponsored Sponsored