Interoperability is a real puzzle in the blockchain space. The Bitcoin network is great, as is Ethereum. But under the present circumstances, you can't transfer BTC on the Ethereum network. Or ETH on the BSC network. This limits the way these blockchain ecosystems and the protocols that come under them interact with each other — unless you use clever workarounds like wrapped bitcoin (WBTC).
These wrapped tokens have stormed the market and grown in use since they were introduced. In this article, we will be looking at wrapped bitcoin in particular and how it has made bitcoin transactions simpler and faster.
What are wrapped tokens?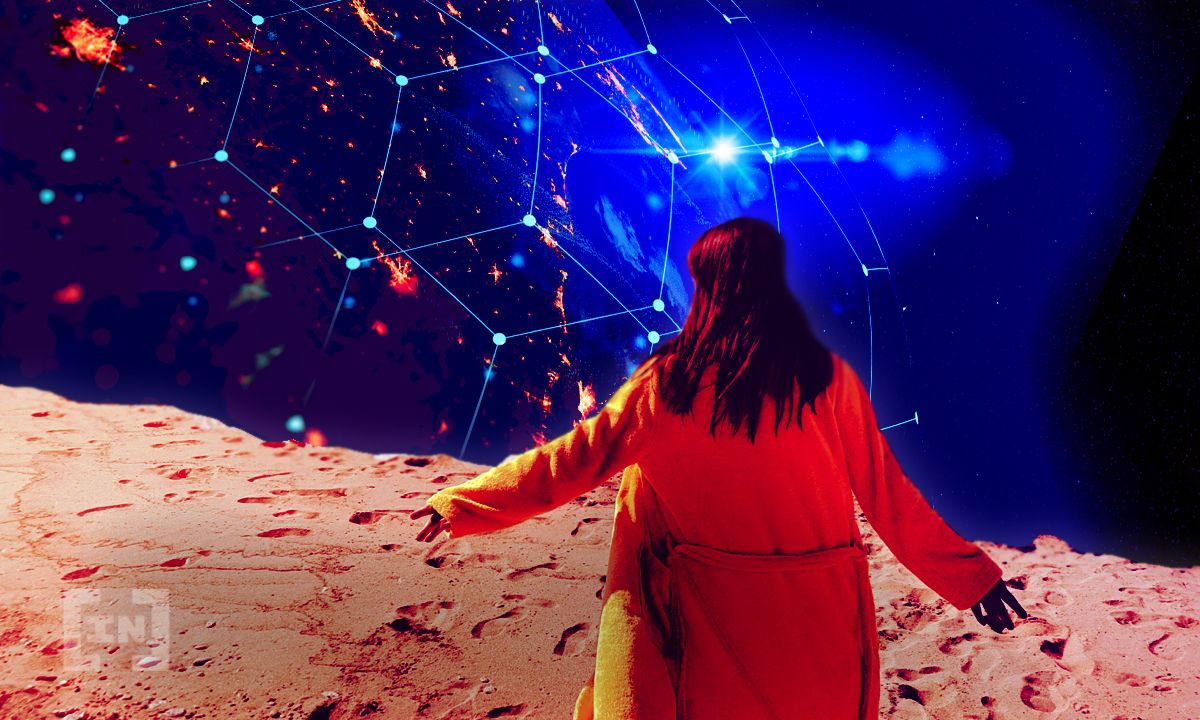 A wrapped token is the tokenized version of a cryptocurrency, which may or may not be on the same blockchain.
Mostly, wrapped tokens are hosted on a different blockchain than the one it is built on as a quick fix for the interoperability issue. These tokens are pegged to the value of the crypto asset they represent. Although initially, these were limited to just the Ethereum blockchain, its scope has widened considerably since.
While these tokens are quite similar to stablecoins in the sense that the value of the asset is pegged to another, stablecoins derive value from fiat currencies. That is not the case with wrapped tokens. In most contexts, wrapped tokens derive value from cryptocurrencies.
With blockchain ecosystems acting in silos now, processing transactions between chains has become a hassle. But for any new ecosystem to grow, interoperability is a prerequisite. Decentralized economies, as envisioned by cryptocurrencies, necessitate this feature. Wrapped tokens allow assets to go cross-chain (for the most part). And if you want to turn them back into their original form, you can do so anytime by unwrapping.
If you are an everyday crypto user, the last thing you want to do is go through the hassles of wrapping and unwrapping. But these processes are getting easier. You can get wrapped tokens from most crypto exchanges. You can trade these tokens like you would trade any other cryptocurrency.
What is wrapped bitcoin (WBTC)?
Bitcoin is the world's most well-known cryptocurrency. In fact, it is almost synonymous with the blockchain. However, despite introducing the concept of blockchain technology to the world, the technology has grown much further.
We now have a variety of blockchains and cryptocurrencies that serve an array of functionalities. If bitcoin fails to interact with these blockchains, its relevance becomes questioned — or the other way around. If a blockchain fails to facilitate BTC transactions, its relevance will fade.
That was how wrapped bitcoin came into being.
People with huge BTC reserves can now make payments on the Ethereum blockchain without bearing the huge delay and costs of the transaction.
How does wrapped bitcoin work?
As discussed above, an equal amount of the underlying asset backs wrapped tokens. Coming to WBTC, it is an ERC-20 token that holds the same value as a bitcoin. Although both run on different blockchains, as the price of BTC changes, so does the price of WBTC. In short, it holds a one-to-one peg to the value of BTC and facilitates BTC transactions on the Ethereum blockchain, saving time and cost.
Now, who monitors these transactions? That requires a custodian, who locks an equal amount of the asset as the number of tokens wrapped. It could be a DAO or a smart contract. In some cases, even a multisig wallet or a merchant. Let's take an example to understand this better.
You want to convert ten BTC into ten WBTC. For this, you need to first transfer your 10 BTC to the custodian. This transaction to the reserve will be recorded on-chain. Now, the custodian will mint 10 WBTC tokens and send the tokens to you. It is that simple.
Although you spent five tokens from your WBTC collection, you didn't come across the chance to spend the remaining five. So, you decide to convert it back to BTC. Now, a burn request notifies the custodian so that he or she can release the five WBTC from the reserve. In essence, the custodian acts as the wrapper (one who wraps) and the unwrapper (one who unwraps) here.
Bitcoin vs. wrapped bitcoin: why use WBTC?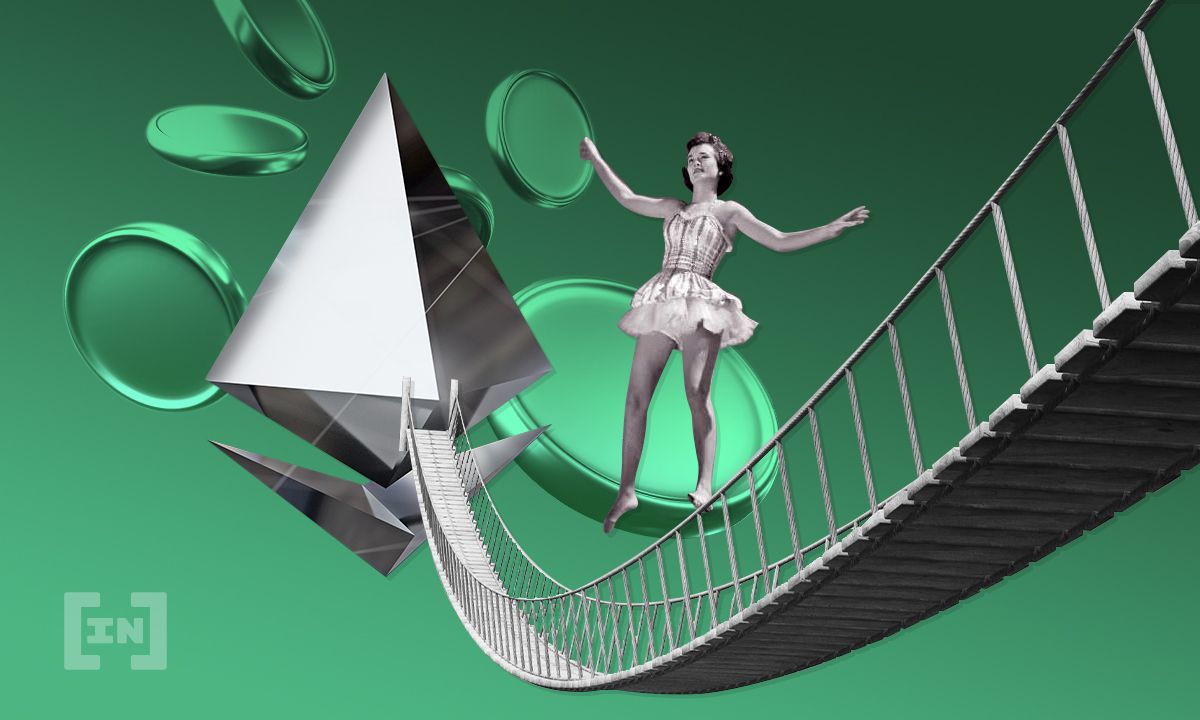 It is done simply to facilitate BTC interoperability on Ethereum.
WBTC makes it possible for crypto participants to expand the utility of BTC to the Ethereum network. New-age crypto segments like DeFi and NFT are mostly built around the Ethereum network.
If you are someone with a huge bitcoin reserve, you will have to go through the hassle of converting your BTC to ETH or an ERC-20 token for a huge transaction fee to participate in DeFi activities. The transaction delay on Bitcoin blockchain is also an annoyance. The volatility of the market makes the case worse. The slippage can also be shocking at times. To avoid all those troubles, you can simply convert your BTC to WBTC.
Benefits of WBTC
Faster transactions: Bitcoin transactions can be extremely slow. Especially when the network is busy. In these cases, Ethereum is a better alternative.
Better liquidity: Liquidity is still a problem on centralized crypto exchanges. With AMMs, DEXs have efficiently found a way to circumvent it. However, since most DEXs are chain-specific, BTC pools are hard to come by. WBTC is the only solution here.
Better utility: Bitcoin was built as a digital payment solution. That's it. The scope of blockchain technology has widened since. Through WBTC, the utility of BTC can extend to Ethereum smart contracts, which are built for a variety of purposes.
Drawbacks of WBTC
Trust is a prerequisite: To wrap and unwrap bitcoin, you need to seek help from a custodian. The transactions are not truly cross-chain. You need to trust the person holding your tokens. Although there are many credible platforms that offer WBTC, this is a stain on the decentralized nature of cryptocurrencies.
Scalability issue: Although WBTC is sometimes cost and time efficient when compared to BTC transactions, that is not always the case. Ethereum is equally facing the scalability issue.
What can you do with WBTC?
Earning Interest: You can submit your WBTC tokens to liquidity pools on lending and borrowing protocols to put them to good use and earn interest in return.
Yield Farming: Yield farming has played a key role in propelling DeFi to unprecedented heights. These pools mostly run on Ethereum or BSC. But that doesn't mean BTC is left out. You will find an array of WBTC pools on DEXs today, which will earn you a significant passive income.
Margin Trading: Many platforms like Fulcrum allow WBTC holders to margin trade ETH, stablecoins, and ERC-20 tokens. This is one way to generate profit on WBTC. However, it is also worth noting that margin trading is extremely risky.
WBTC alternatives: bitcoin BEP2 (BTCB) and renBTC (RENBTC)
RENBTC is a wrapped BTC built on the Ren platform. As an open protocol, Ren makes cross-blockchain liquidity accessible to all. It facilitates the easy transfer of assets from other blockchains to Ethereum DApps.
RENBTC has grown to become one of the top competitors of WBTC. It maintains an edge in the market owing to the fact that the minting process is simpler here. Users have to send their BTC to RenVM, and that's it. So, despite having the same functions and running on Ethereum blockchain, many consider RENBTC a better alternative to WBTC.
But what if you want to use BTC on other blockchains? To be more precise, BSC? Binance Smart Chain is faster and more cost-efficient than the Ethereum network. That explains its rise in popularity over the last few months, especially with the introduction of a number of DEXs. To integrate BTC into the network, BSC has come up with BTCB (Bitcoin BEP2).
WBTC: bitcoin for the future?
Wrapped bitcoin has played a key role in keeping BTC relevant in the fast-evolving crypto market. It has also helped get around the interoperability and liquidity issues to a great extent. Despite all the utility it brings to the table, decentralized wrapping has not yet seen its full potential. In the coming years, we expect the technology to evolve in line with the trustless spirit of blockchain technology.
Frequently asked questions
What's the point of wrapped bitcoin?
Is wrapped bitcoin a good investment?
Is wrapped bitcoin a fork?
Should I buy wrapped bitcoin or regular bitcoin?
Disclaimer
In line with the Trust Project guidelines, the educational content on this website is offered in good faith and for general information purposes only. BeInCrypto prioritizes providing high-quality information, taking the time to research and create informative content for readers. While partners may reward the company with commissions for placements in articles, these commissions do not influence the unbiased, honest, and helpful content creation process. Any action taken by the reader based on this information is strictly at their own risk.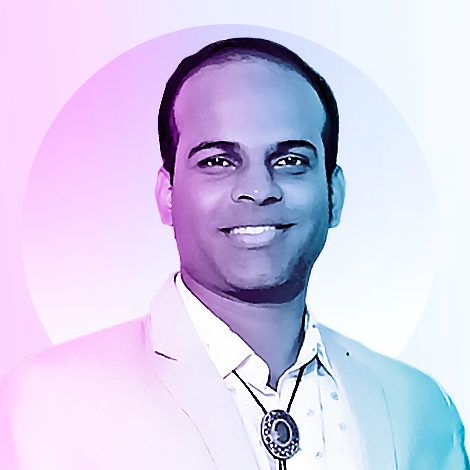 Rahul Nambiampurath's cryptocurrency journey first began in 2014 when he stumbled upon Satoshi's Bitcoin whitepaper. With a bachelor's degree in Commerce and an MBA in Finance...
Rahul Nambiampurath's cryptocurrency journey first began in 2014 when he stumbled upon Satoshi's Bitcoin whitepaper. With a bachelor's degree in Commerce and an MBA in Finance...
READ FULL BIO
Sponsored Sponsored