During the initial years of cryptocurrencies, blockchain development was ripe with experimentation. One of the consequences of those early trial runs was hard forks. Bitcoin alone had 105 hard forks, out of which 74 are still active.
To eliminate this problem of blockchain forking, Tezos emerged. If one were to ask, what is Tezos? — this would be its main feature — a self-updating mechanism so that a divergent upgrade (hard fork) could be avoided.
How did Tezos (XTZ) come about?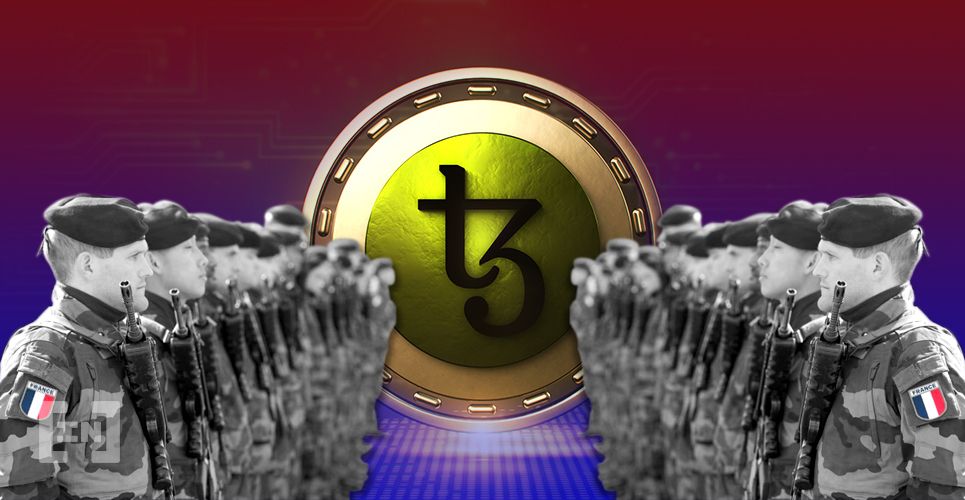 Tezos project began in 2014, five years after bitcoin had launched. Developed by just two people, the husband and wife duo of Arthur (CTO) and Kathleen(CEO) Breitman, Tezos has had an eventful few years. They founded a startup called Dynamic Ledger Solutions (DLS) for the purpose of deploying Tezos.
Arthur's background was in the development of self-driving cars on top of being an analyst for some of the world's largest banks, Morgan Stanley and Goldman Sachs. His wife, Kathleen, had worked in the multinational consulting conglomerate Accenture, Wall Street Journal, Bridgewater Associates hedge fund, and R3, where she got exposure to cutting-edge distributed database tech.
With such an impressive background that covers both the technical and the financial side, just what one needs for a new cryptocurrency, it took DLS three years for Tezos to be ready for launch. In July 2017, they launched an ICO (Initial Coin Offering) to fund the project. Breitman's professional ties turned out to be exceedingly productive, as ICO managed to raise $232 million, 66,000 in BTC, and 361,000 in ETH.
Needless to say, the Tezos ICO broke all funding records in the blockchain space. After the asset launched, DLS formed the Tezos Foundation, headquartered in Switzerland, to handle the novel project and buy all intellectual property related to the Tezos blockchain.
What is Tezos?
As hinted previously, the core idea behind Tezos is to create a blockchain governance system that could upgrade itself through XTZ token voting. Accordingly, XTZ stakeholders would have the power to vote on the rules of the network, with the software automatically initiating the update. This would drastically reduce the chance of creating a situation of irreconcilable differences that could then result in a hard fork.
There was no project like it in the blockchain ecosystem before, as it started the now common differentiation between on-chain governance and off-chain governance. Therefore, Tezos is much like the latest generation of blockchains. It can run smart contracts while prioritizing being a cryptocurrency first.
How does Tezos work?
So with the question of 'what is Tezos' out of the way, let's move on to how it works. To make self-amending possible, Tezos blockchain uses a tweaked Proof-of-Stake (PoS) consensus called Liquid Proof-of-Stake (LPoS). As with Ethereum, Solana, Algorand, Avalanche, Polkadot, and other smart contract blockchains, Tezos can store functions that replicate a wide range of services. When connected to a web interface, they become dApps.
XTZ token stakeholders lock their funds in special smart contracts, which allows them to vote. This process is called baking, after one stakes a minimum of 8,000 XTZ, which is commonly called a roll to go with the baking metaphors.
Bakers maintain the network by adding new blocks, just as miners do with Bitcoin. However, the XTZ stakeholders could also opt to delegate their tokens to other bakers instead of being themselves. In return, they would receive new XTZ tokens released into circulation.
To ensure that bakers act honestly when maintaining the network, Tezos users can effortlessly switch between them based on ten reliability indicators. If we were to break down Tezos blockchain into two constituent elements, it would consist of:
Protocol: The code that sends new proposals to the shell for consideration
Shell: The code that validates transactions, voting itself, and updates itself after stakeholder voting
Voting process in Tezos
Of course, the core of Tezos is its voting process that undergoes four distinct periods, each apart by about 23 days:
Proposal: When a baker submits a new proposal for Tezos to upgrade
Exploration: If the baker's proposal reaches a supermajority (80% in favor), then the proposal moves to the next period
Testing: Proposal runs on a temporary (48-hour) fork to test if the changes are viable for adoption
Promotion Vote: Bakers vote another round, again with an 80% supermajority needed, to implement the proposal on the main Tezos chain
Interestingly, bakers can also ask to be paid for their proposals thanks to smart contracts. All they have to do is attach an invoice to the proposal. If it completes the fourth period successfully, the baker receives a set amount of XTZ tokens as specified in the invoice.
All of Tezos smart contracts are built-in Michelson programming language, which is a stack-based (sequential) series of instructions. Correspondingly, smart contract execution cannot fail. Later on, Tezos made it more user-friendly to code contracts with the help of LIGO.
How is Tezos different from Ethereum?
You may be wondering that Tezos is quite similar to Ethereum. The latter uses validators instead of miners, with the ETH 2.0 upgrade introducing PoS consensus soon. The first notable difference is that Tezos has an easy and transparent way to participate in its on-chain governance.
In contrast, Ethereum uses a combination of multiple off-chain governance protocols combined with on-chain protocols, ranging from forum discussions to on-chain voting. Tezos has pure on-chain, streamlined governance. Likewise, it is very easy to commence baking from your Tezos wallet, or auto-delegate your XTZ tokens through an exchange.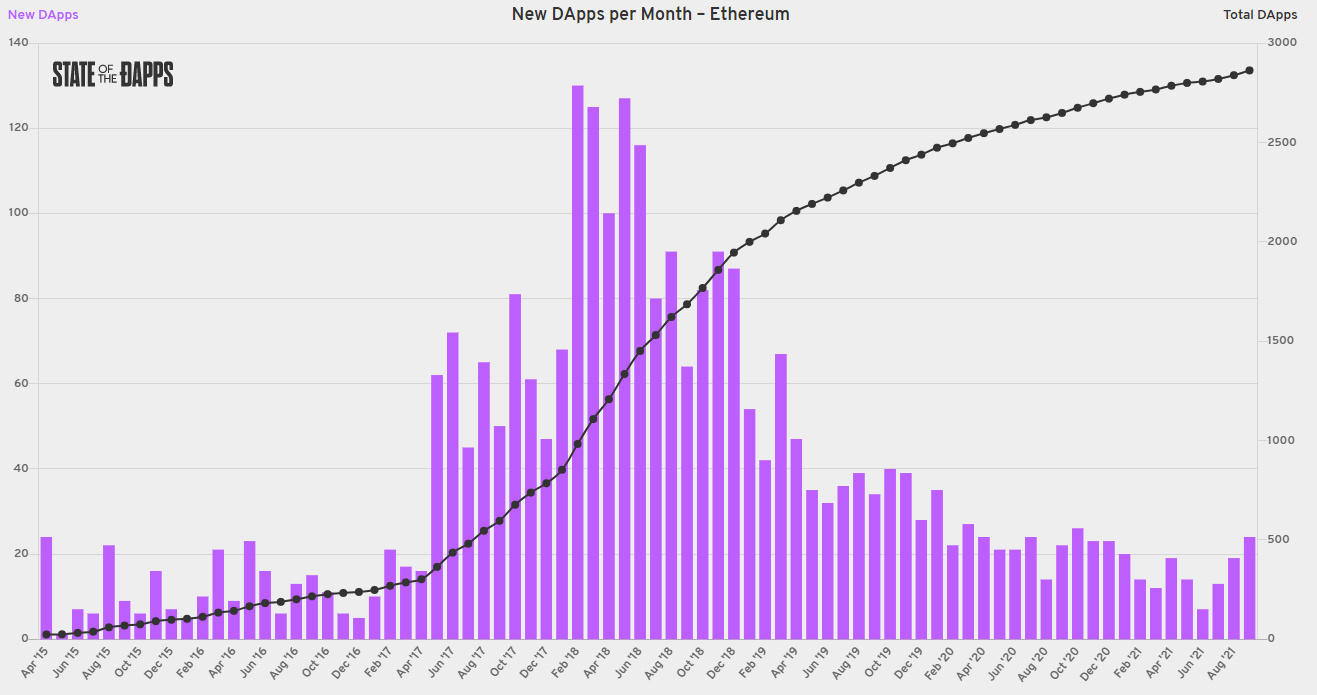 Moreover, Tezos has run on a PoS consensus version from the get-go, making it a more robust system because it doesn't have to undergo a series of core upgrades. Lastly, given that Ethereum is a few years older than Tezos, it has a much more diverse and richer DApp ecosystem — consisting of 3,674 DApps and 1.22 billion smart contracts.
Tezos' DApp ecosystem, still some way behind Ethereum
Compared to Ethereum, Tezos is primarily a cryptocurrency used for staking and store of value, much like Bitcoin. Presently, Tezos has about 42 DApps in total, of which 5 are blockchain games, 16 are DeFi protocols, 3 are NFT marketplaces, 3 are exchanges, and others.
Tezos' most popular DApp is QuipuSwap, a decentralized exchange (DEX) with an automated market maker (AMM), similar to Uniswap. However, it has only a tiny fraction of trading volume compared to Uniswap, measured in under one million.

However, while Tezos may lack Ethereum's smart contract market share, it has some heavyweights employing it. For instance, real estate company Elevated Returns used Tezos to tokenize one billion USD worth of assets in 2019. Since then, Tezos blockchain has been used by Ubisoft, Groupe Casino, Société Générale, Red Bull Racing Honda, and Smartlink, to name a few.
Most recently, Tezos got impressive traction within the Swiss financial system: Inacta, Crypto Finance AG, and InCore Bank. They will use Tezos FA2 token standard to tokenize their assets and streamline anti-money laundering procedures and asset governance.
Tezos tokenomics and price performance
If you had bought $1000 worth of XTZ, Tezos native cryptocurrency and governance token, in December 2018 and sold it on October 4, 2021, you would have made out with a $24,000 profit. Over the years, tezos has been on an upward trajectory but with regular buy-the-dip opportunities.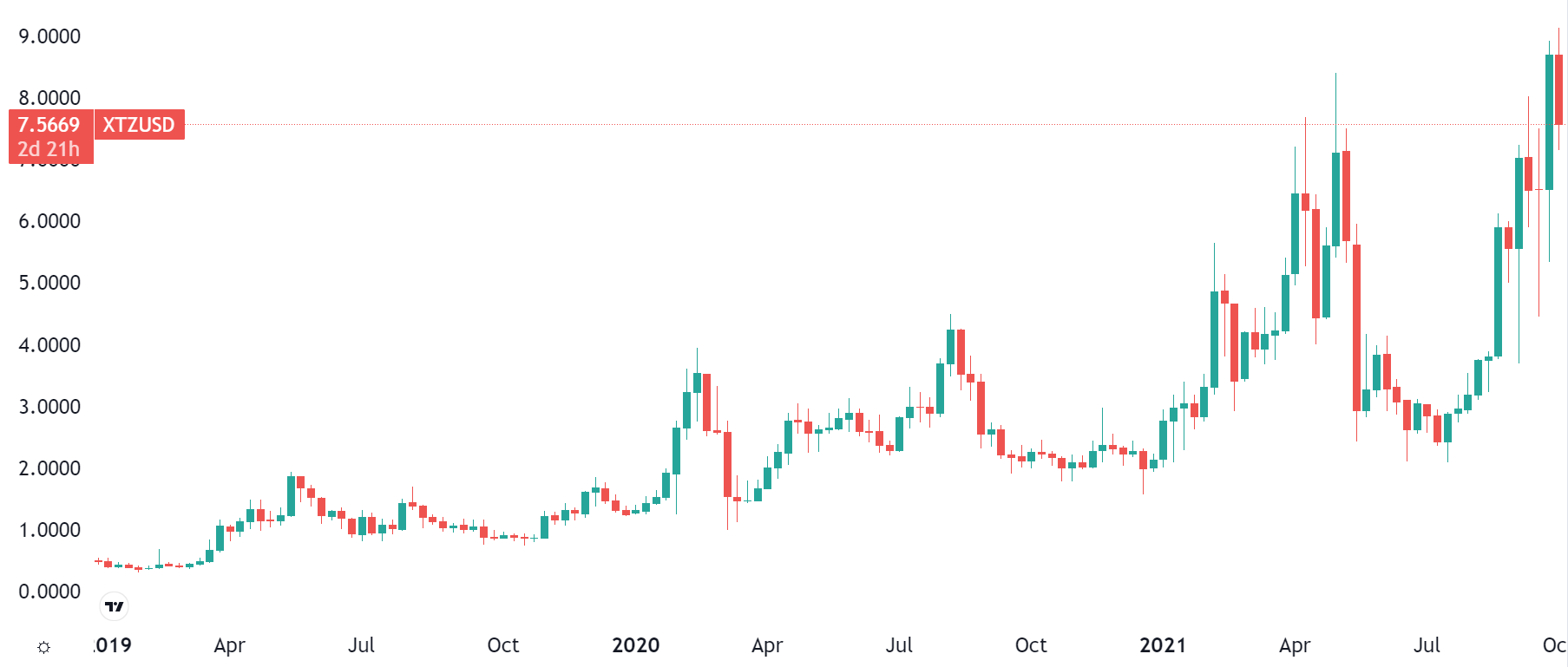 Tezos (XTZ) presently has a circulating supply of around 743.8 billion XTZ coins, with a $6.5 billion market cap. However, XTZ tokens are not deflationary like BTC. Instead, tezos employs an inflation funding model. Previously, we had mentioned that bakers could attach invoices to their proposals.
This means that newly minted tokens don't lose their value once they are released in circulation. In other words, the traditional inflationary model where the more tokens there are, the less they are valuable doesn't apply with Tezos. To circumvent it, each stakeholder, even if holding a single XTZ, has a right to vote on proposals — universal participation.
Then, after the proposals become upgrades, the protocol mints new coins. However, to prevent dilution of those staked coins, Tezos gives rewards proportionally with newly minted ones.
Correspondingly, the type of inflation Tezos employs does not dilute to the token value. This significantly incentivizes bakers to continue improving the network and staking XTZ coins. Effectively, such an inflationary funding model makes it possible for Tezos to fund itself.
As for who holds XTZ tokens, 80% of it was initially sold to investors — billionaire Tim Draper and Polychain Capital. The other 20% were distributed among DLS and the Tezos Foundation.
Where to buy and stake XTZ?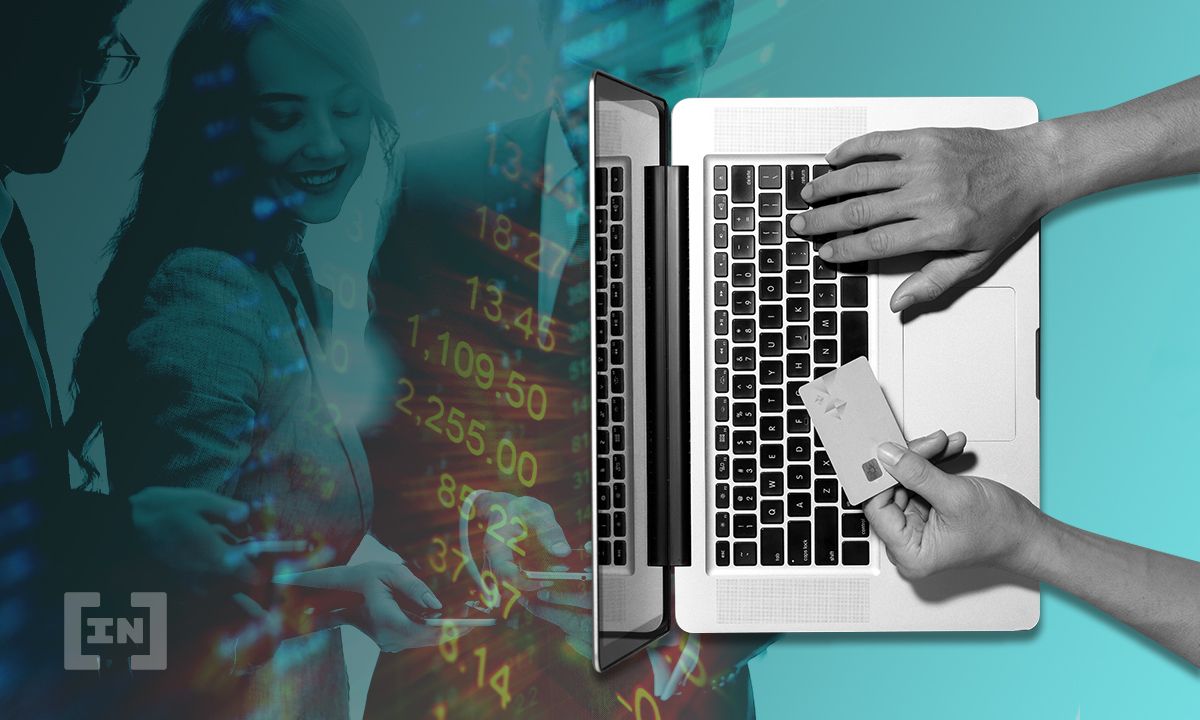 Web wallets across all major crypto exchanges allow you to buy XTZ coins. In particular, Binance, Huobi Global, FTX, OKEx, Mandala, Kraken, Binance, eToro, CEX.io, and Bitpanda. To earn your staking rewards by locking in XTZ tokens, the most convenient way is via web wallets on the biggest exchanges — Coinbase or Binance.
For instance, on Binance, you simply have to deposit and hold Tezos (XTZ) tokens in your wallet, which is also your Binance account. Likewise for Coinbase, except the service is only available to U.S. clients. If you need a more secure solution that gives you sole control over your private key, then Ledger hardware wallets should be the best option.
These wallets have Ledger Live app, which allows you to delegate your staking power, while still holding XTZ tokens in your hardware wallet.
Is XTZ worth a buy?
During the initial ICO launch, the internal dispute involving the Breitmans resulted in a lawsuit alleging an unauthorized securities sale. Eventually, the lawsuit reached a $25 million settlement three years later. It appears that the Tezos Foundation is over the issue, since Arthur Brieman joined the foundation in Feb. 2021.
However, no one knows how long that will last or if there are any lingering resentments. Can it be said that Tezos is truly self-amending if push comes to shove and the foundation dissolves? Given the latest round of financial partnerships, Swiss banks think it's worth the risk.
Disclaimer
In line with the Trust Project guidelines, the educational content on this website is offered in good faith and for general information purposes only. BeInCrypto prioritizes providing high-quality information, taking the time to research and create informative content for readers. While partners may reward the company with commissions for placements in articles, these commissions do not influence the unbiased, honest, and helpful content creation process. Any action taken by the reader based on this information is strictly at their own risk.