Ethereum mining can be a profitable venture. Even though the mining network is due to be replaced with economic validators, you could tap into the best mining pools for mining Ethereum. As ETH price rises due to high DeFi demand in anticipation of its Proof-of-Stake scalability, you could potentially pay off your mining rig within half a year.
Top Four Reasons To Consider Ethereum Mining
Here are the top four reasons why you should mine Ethereum.
Polygon's Success Indicates Future ETH Price
If the performance of Polygon (MATIC) is to go by to judge Ethereum's near-future valuation, it will be stellar. Because Polygon already employs the Layer 2 Ethereum sidechain, its transaction fees represent a tiny sliver of the currently exorbitant Ether gas fee at $27.89. Consequently, Polygon is the new hit on the blockchain, its token MATIC had also witnessed a price increase of about 228% in May 2021 alone.
While this unrelenting demand for affordable yield farming is good news for ETH hodlers, not so much for Ethereum miners. Once Ethereum completes its upgrade by the end of 2021, and becomes as successful as Polygon, it will leave mining pools behind. However, Vitalik Buterin has a track record of adjusting Ethereum's road map, so this may still leave you with plenty of time to tap into the best mining pools for Ethereum.
ETH Mining Is Worthwhile
Because Ethereum mining has a lower barrier to entry compared to Bitcoin, it remains profitable. That is, providing you have suitable Ethereum mining hardware and a relatively cheap source of electricity. If you are not sure that your situation fits these requirements, there is still time to obtain ETH on a crypto exchange like StormGain and wait for a substantial return on your investment.

2021 has been exceedingly positive for Ethereum, as it just recently surpassed Visa's market cap. There are few reasons to think this will not continue following the ETH 2.0 upgrade. If anything, Ethereum's adoption rate will likely then soar to new heights. As of May 15, Ethereum profitability sits at $0.12 per day per 1 MH/s.
In order to calculate if you should engage in Ethereum mining, based on your computer's hash rate power and electricity expenditure, visit the Etherscan mining calculator.
Ethereum Mining Rigs Don't Cost an Arm and a Leg
Unlike Bitcoin that requires dedicated ASIC rigs to achieve worthwhile profitability, Ethereum mining rigs are regular PCs you would build for gaming. The only difference is that it is recommended you remove to PC case sides in order to secure maximum airflow. Outside of that, the components are pretty standard, although due to global GPU shortage, rather difficult to obtain at the moment.
GPU – Radeon RX series have a proven track record of cost-effectiveness for ETH mining, from RX 560 and up.
PSU – robust and quiet power supply unit is equally important, preferably rated at Gold efficiency. For example, be quiet! Pure Base 11 series would be a solid option.
RAM – minimum of 4 GB
CPU – Ethereum mining can either be GPU or CPU based. The former is far more effective, but presents a larger initial investment.
Many people build customized Ethereum mining rigs consisting of multiple GPUs, costing upwards of thousands of dollars. If you would like to gauge where your current PC stands in terms of its hash rate power, visit MinerStat and click on your GPU model.
For example, RX 590, with its MSRP price at $228, would be able to mine $3.37 per day net profit, if the electricity cost is 0.1 USD/kWh. Outside of these parameters, choosing the right mining pool is also important to get the best bang for the buck.
Picking the Best Mining Pools for Eth Is Easy
If you already have a suitable mining PC and an Ethereum wallet like MetaMask to collect your rewards, you are all set to go. All you have to do is select a mining pool. These are groups of miners connected over the Internet that pool together their computing resources in order to increase the likelihood of mining a block.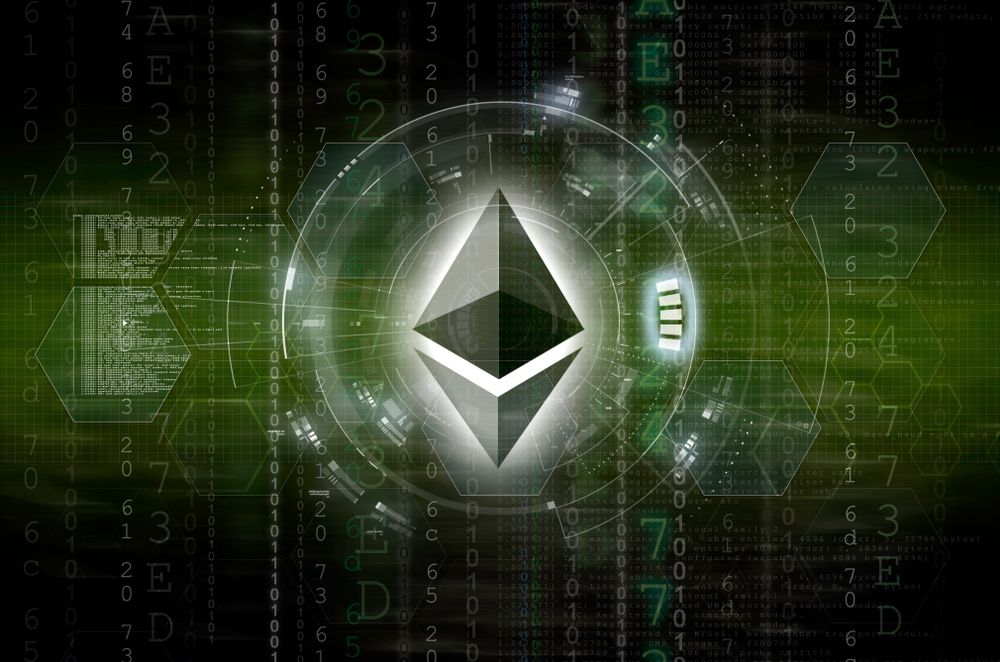 If successful, they split the reward according to the contributed mining hash rate of each pool participant. If the pool is large, your chance of mining a block will increase. At the same time, your reward will be smaller because it will be distributed across a greater number of people. If you end up mining a block that doesn't get added to the Ethereum blockchain, this "uncle" will still count as a legitimately mined block, but some mining pools have uncle fees.
Then, there is the management fee for mining pools, usually ranging between 1% to 3%. Lastly, you should consider if the mining pool has extra fees when paying out block rewards. This can either be the PPS (Pay-Per-Share) model or PPLNS (Pay-Per-Last N Shares).
PPS calculates the payout by dividing your hash rate power with the mining power of the Ethereum network. This results in a more stable income but with relatively higher fees. On the other hand, PPLNS only pays out within a preset window, which can be represented as either a timeframe or a number (N). This means that the PPLNS payout model requires a mined block for rewards to be dished out.
The last payout model is called PPS+, a hybrid between the two — reward is based on the expected mined value, but transaction fees follow the PPLNS model where fees are distributed according to each miner's contributed hash rate.
Top 4 Ethereum Mining Pools To Join
Unfortunately, Ethereum has switched to proof-of-stake and can no longer be mined. However, you can mine other cryptocurrencies with mining pools.
In a world of online scammers, it is always prudent to pick services with a proven track record. This especially applies when embarking on a new venture like ETH mining. These four collaboration portals represent the best mining pools available, no matter your location.
Fee – 1%
Mining – multi-asset consisting of 7 cryptocurrencies
Payout – PPLNS, minimum at 0.2 ETH
Fee – 1%
Mining – multi-asset consisting of 5 cryptocurrencies
Payout – PPLNS, minimum at 0.05 ETH, instant
3. Sparkpool (formerly ETHfans) mining pool
Fee – 1%
Mining – multi-asset consisting of 3 cryptocurrencies
Payout – PPLNS, minimum at 0.1 ETH
4. F2Pool mining pool
Fee – 2%
Mining – multi-asset consisting of 11 cryptocurrencies
Payout – PPLNS, minimum at 0.2 ETH
Of the four, only Ethermine is anonymous, meaning that you only have to download and install the mining software instead of registering an account. Take note that when selecting the region for the mining pool, it bears no impact on its performance or reward distribution.
Mine Ethereum While You Still Can
In conclusion, there is only a small window of opportunity left to join a mining pool and mine Ethereum. However, with ETH price steadily on the rise, it is still profitable. More importantly, if you already have a mid-range gaming PC, you could earn between $3–$7 per day. Otherwise, you could try StormGain's cloud mining for gains but no hardware requirements.
Frequently Asked Questions
Can you mine Ethereum forks?
Can you still use Eth mining pools?
Disclaimer
In line with the Trust Project guidelines, the educational content on this website is offered in good faith and for general information purposes only. BeInCrypto prioritizes providing high-quality information, taking the time to research and create informative content for readers. While partners may reward the company with commissions for placements in articles, these commissions do not influence the unbiased, honest, and helpful content creation process. Any action taken by the reader based on this information is strictly at their own risk.