Amidst the dynamic cryptocurrency landscape, BitFuFu has garnered significant interest from a spectrum of investors. This BitFuFu review delves into the platform's cloud mining offerings, track record, and its place within the broader digital asset mining ecosystem. We explore and assess BitFuFu's features, performance, and role within the broader landscape of digital asset mining.
Who is this BitFuFu review for?
Anyone considering cloud mining and looking for the right platform should read this BitFuFu review. Whether you are comparing your current provider to BitFuFu or simply seeking diversification, this piece should be of interest.
In short, keep reading if you are:
Actively seeking investment in cryptocurrency
A cloud mining service user
Have a strong interest in blockchain technology
A potential BitFuFu user
Criteria used to evaluate BitFuFu
Our in-depth review of BitFuFu employs a multifaceted evaluation approach to give you a well-rounded perspective. Firstly, we conduct a thorough comparative analysis, positioning BitFuFu against similar platforms.
To demystify the cost of cryptocurrency mining, we also break down BitFuFu's pricing framework. User feedback is pivotal in our assessment. Within BitFuFu's ecosystem, we scrutinize its offerings, including cloud mining, miner hosting, and miner rental.
What is BitFuFu?
BitFuFu is a cloud mining service provider that was established in 2020 by founder and CEO Leo Lu. It was created with an early PIPE investment from Bitmain Technologies Holding Company and Antpool Technologies Holding Company. Both Bitmain and Antpool are renowned entities in the cryptocurrency mining industry.
It is also important to note that Bitmain is a strategic partner and pivotal in the cloud mining platform's development and success. This collaboration includes a 10-year mining hosting agreement on a global scale, including operations in the United States. The partnership has also helped BitFuFu secure access to mining equipment and infrastructure, contributing to its growth and expansion in the sector.
How to sign up
1. Firstly, to create an account on BitFuFu, navigate to the website and select "Get Started" or "Sign Up."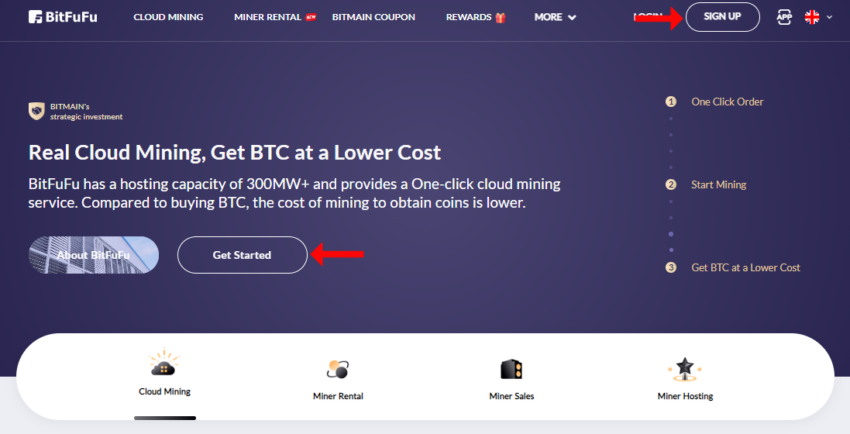 2. Secondly, enter your email on the following page. You will receive a verification code.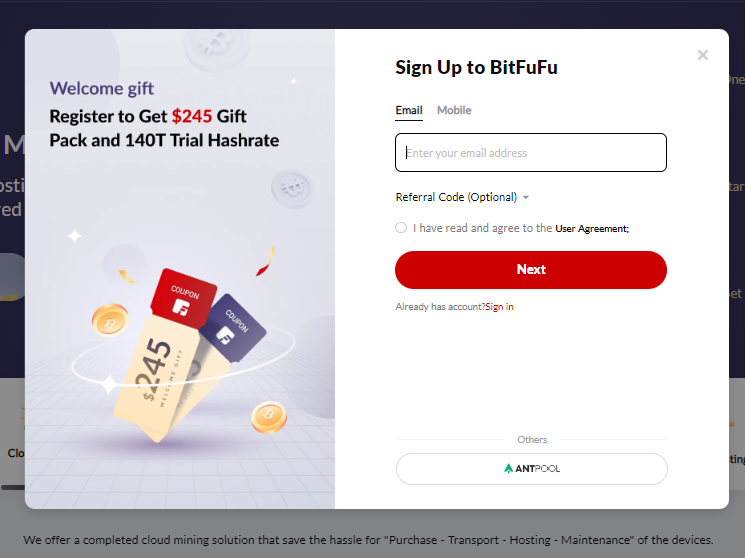 3. Lastly, after you have completed the previous steps, you will have officially created an account. Although you have completed account registration, you will need to complete further KYC steps to gain more account privileges. However, BitFuFu gives you the option to complete this step later.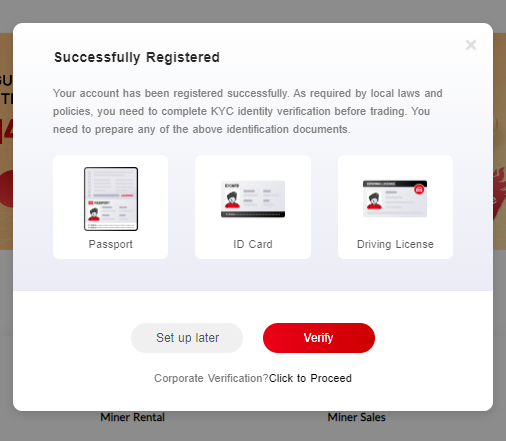 Who is BitFuFu for?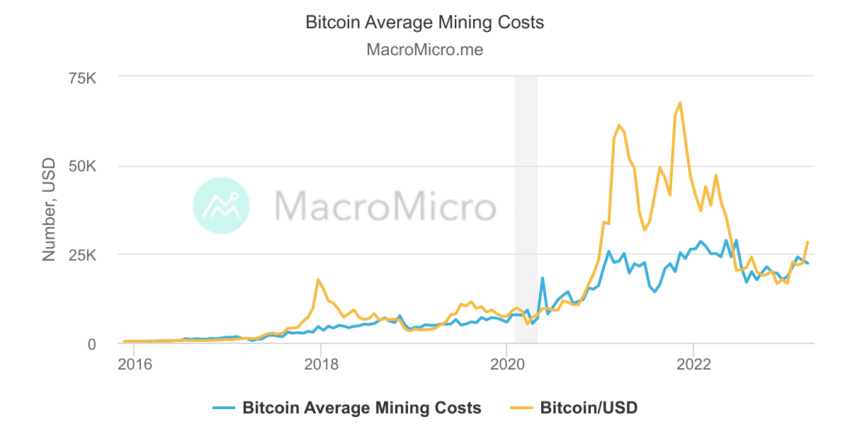 Mining bitcoin is often quite expensive, as shown in the above image. The computational process involved in mining alone consumes a substantial amount of electricity, which is a significant expense. This is to improve the network security of Bitcoin.
Bitcoin Mining serves as the foundation of the monetary network – critical to its growth, stability, longevity, vitality, & integrity. The Proof of Work architecture is a masterpiece of engineering that anchors the system to the real world, providing Seven Layers of Security.

Michael Saylor, Co-founder of MicroStrategy
Moreover, the mining hardware itself is far from pocket change either. Keeping up with the latest technology requires a substantial upfront investment, and the rapid advancement of mining hardware can make older models obsolete rather quickly.
Factor in the competition, and things get even more complex. All in all, mining is expensive. The competition for mining reduces mining profits for many, especially those mining at home. However, BitFuFu lowers the barrier to entry for those who want to secure the Bitcoin network at a minimal cost.
More efficient hardware gives some miners an advantage, but it can also lead to a situation where one miner or group dominates the race, potentially making the network less secure.
This is precisely why BitFuFu exists. The platform serves as a solution to lower the barrier to entry for those who want to secure the Bitcoin network at a minimal cost.
In essence, the platform is suitable for cryptocurrency enthusiasts who want to participate in mining without the need to purchase and maintain their own mining hardware. Additionally, individuals or small to medium-sized investors who wish to invest in cryptocurrency mining without significant capital investment or technical expertise can benefit from BitFuFu's services.
What are the key features of BitFuFu?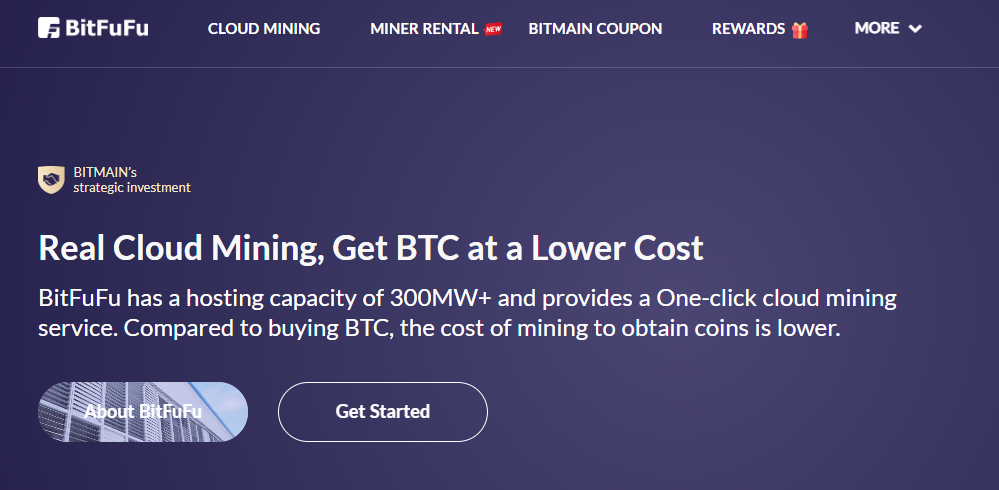 Cloud mining: BitFuFu's cloud mining service allows users to purchase mining contracts, gaining access to mining power without the need to own or maintain physical hardware.
Miner rental: Users can rent mining equipment from BitFuFu, enabling them to mine cryptocurrencies without owning the hardware themselves.
Miner hosting: BitFuFu provides hosting services for users who own their mining equipment, offering facilities, electricity, and infrastructure support.
Mobile app: The platform offers a mobile application for users to conveniently manage their mining operations and monitor their performance on the go.
Miner sales: Users can buy mining equipment from BitFuFu.
Real-time monitoring: BitFuFu provides real-time monitoring tools, allowing users to track their mining activities and results as they occur.
Rewards: Users may be eligible for rewards and incentives, enhancing their mining experience and potentially increasing their returns.
24/7 chat support: BitFuFu offers round-the-clock chat support to assist users with their inquiries and issues.
Learning Resources: Educational materials and resources to help users gain a better understanding of cryptocurrency mining and related topics.
Offerings summarized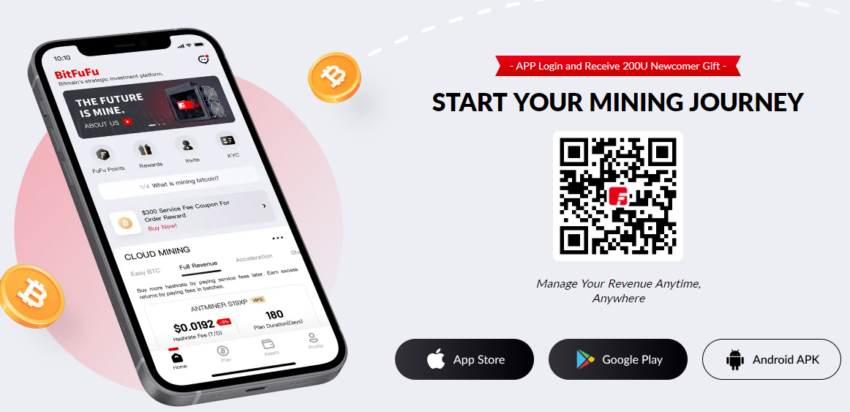 In essence, BitFuFu's key features encompass a comprehensive global infrastructure, vast hosting capacity, extensive service coverage, and effective management of many miners. This global reach underpins its position as a key player in the bitcoin mining space.
Note that BitFuFu operates 12 global mining farms in various countries. This basically establishes a geographically diversified presence to improve efficiency and minimize risks associated with single-location operations.
The platform's hosting capacity reaches an impressive 300 MW, allowing it to also accommodate a large number of mining rigs and offering users a scalable and powerful mining environment.
Additionally, BitFuFu provides service coverage in over 100 countries, ensuring accessibility for users worldwide. Additionally, with the management of more than 100,000 miners, BitFuFu has a demonstrable capacity to oversee a substantial amount of mining equipment.
Pros and cons of BitFuFu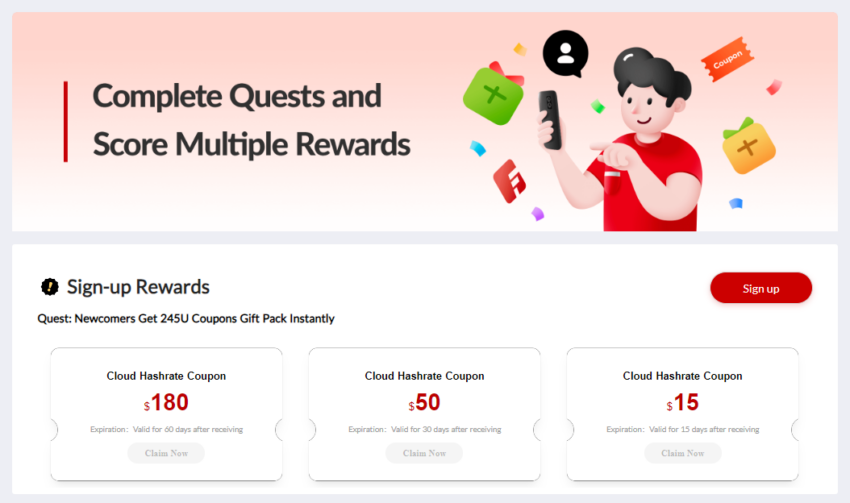 Now that we've gone over some of the features, how do they relate to the customers? Here are a few strengths and opportunities of the BitFuFu cloud mining platform.
Pros
Daily payouts: BitFuFu offers daily payouts to its users, providing a consistent and frequent reward system. This can be advantageous for miners looking for regular access to their earnings and cash flow.
Mining pool options: BitFuFu provides users with the flexibility to choose from F2Pool and AntPool. The third-party mining pool can transfer the mining profit directly to a personal wallet address. The client is the only owner of the mining profits. The platform does not participate in profit sharing.
Monitorable and checkable mining process: BitFuFu allows clients to have a transparent view of the mining operation through the provided observer link from third-party mining pools.
Stable hashrate: BitFuFu employs a unique smart allocation system that helps maintain a stable hashrate for proof-of-work (PoW) cryptocurrencies. The platform ensures that hashrate fluctuations remain within a limited range of 1% to 3%.
Learning resources and how-to guides: BitFuFu offers valuable learning resources and comprehensive how-to guides to assist users in understanding cryptocurrency mining
Cons
Unclear product differentiation: BitFuFu does not always provide clear and concise information outlining the differences between its cloud mining, miner hosting, and miner rental products. This lack of clarity can potentially lead to confusion for users who may not fully understand the distinctions between these services.
Limited cryptocurrency options: BitFuFu primarily focuses on bitcoin mining, which means users are restricted to mining bitcoin exclusively.
Comparison with other similar platforms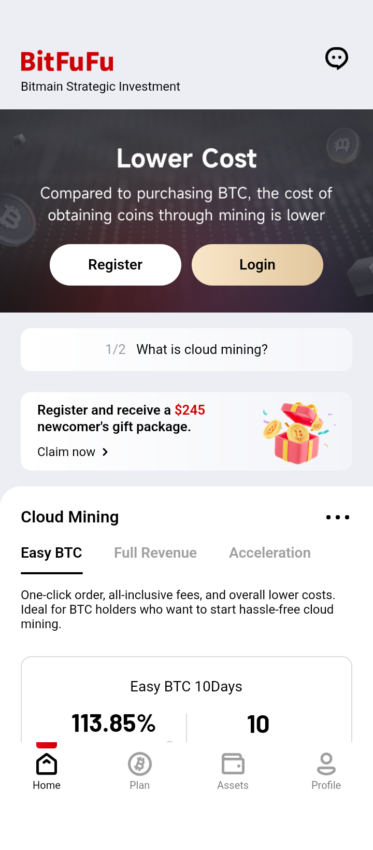 When evaluating BitFuFu alongside other prominent cloud mining platforms like Nicehash, Bitdeer, and Hashing24, several key distinctions emerge.
BitFuFu and Hashing24 both primarily focus on bitcoin mining. In contrast, Nicehash and Bitdeer offer a more diversified selection, including multiple cryptocurrencies beyond bitcoin, making it appealing to users seeking variety.
Additionally, each platform varies in its fee structure, making it crucial for users to select the one that aligns with their preferences and goals.
While BitFuFu and Bitdeer impose a hashrate fee and service fee, Nicehash and Hashing24 have different structures with fees like miner fees, electricity fees, or hashrate fees.
For example, Hashing24 imposes a mining fee, but it is not clear of the exact fee imposed. Meanwhile, BitFuFu and most of its competitors have a mobile app, with the exception of Hashing24.
These distinctions in supported cryptocurrencies and fee structures should be pivotal in your decision-making processes when selecting a cloud mining platform.
Feature
BitFuFu
Nicehash
Bitdeer
Hashing24
Mining Services
Cloud mining
Hashrate marketplace
Cloud mining
Cloud mining
Supported Cryptocurrencies
Bitcoin
Multiple
BTC, FIL, ZEC, and 2+
BTC
Payouts
Daily
Automatic
Direct payouts from pools
Daily
Mobile app
Android/IOS
Android/IOS
Android/IOS
No
Fees
Hashrate Fee: $0.0160 /T/D
Service fee: $0.0439/T/D
Hosting fee: $0.0750/kWh
Rental fee: $4.76/T
Miner fee: 0.5% to 4%
Varies (ex., Hashrate fee: $5.31,
Electricity Fee: $5.31,
for 10 days Antminer cloud mining contract)
N/A
BitFuFu pricing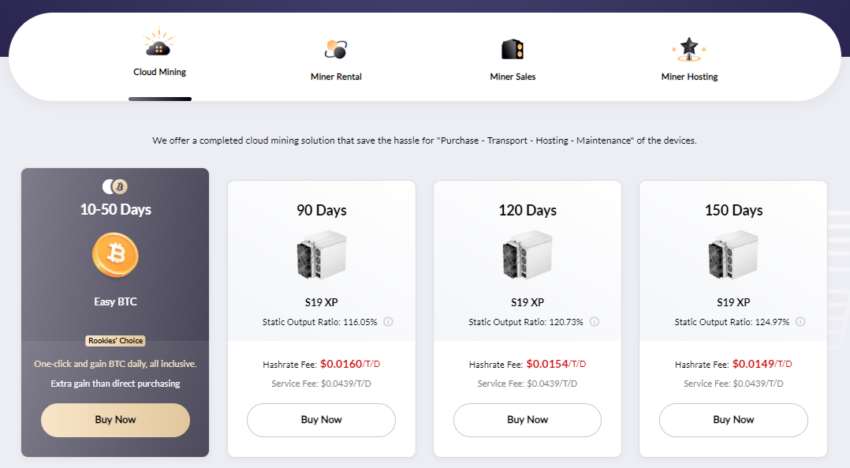 BitFuFu also has a transparent and comprehensive pricing structure. The platform charges a "Hashrate Fee" of $0.0160 per terahash per day (T/D).
This fee reflects the cost of utilizing the mining power and is an essential component of the overall pricing. In other words, it is the miners' recurring rental cost and will be charged at the time the order is placed.
In addition to the hashrate fee, BitFuFu imposes a "Service Fee," also known as a maintenance fee, of $0.0439 per terahash per day (T/D). This service fee covers the operational expenses associated with maintaining the mining hardware and infrastructure.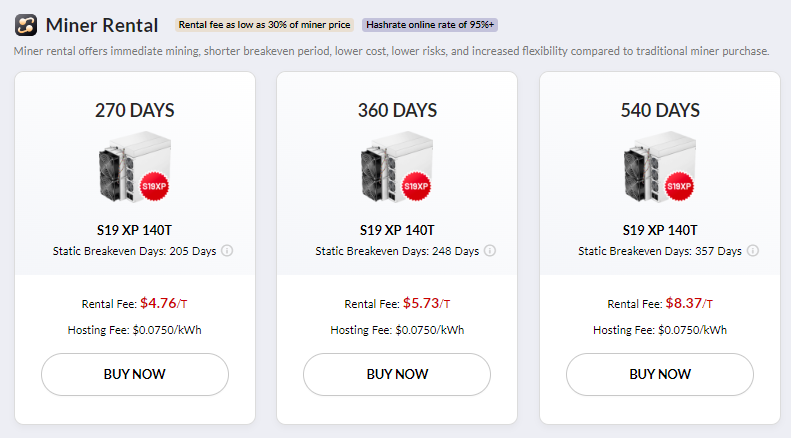 For users interested in hosting their mining equipment, BitFuFu charges a "Hosting Fee" of $0.0750 per kilowatt-hour (kWh). This fee pertains to the electricity and facility costs incurred while hosting the user's mining rigs.
Furthermore, BitFuFu offers a "Rental Fee" of $4.76 per terahash (T) for users who prefer to rent mining equipment rather than purchase cloud mining contracts. The hashrate and service fees are associated with the cloud mining product, while the rental and hosting fees are associated with the miner rental product.
Customer support
BitFuFu prioritizes customer support and offers two primary channels for assistance. Customers can reach out for support through Telegram and email.
The platform's commitment to its users extends around the clock, as it proudly advertises 24/7 support. This dedication to being available at all times underscores BitFuFu's commitment to addressing user inquiries and concerns promptly, contributing to a positive user experience within the platform.
User experience
While the commitment to 24/7 customer support is notable, it's essential to acknowledge that BitFuFu's customer reviews have been largely negative. Several users have expressed frustration with their experiences on the platform.
Common grievances include difficulties with logging in, declining customer support quality after sign-up, and, notably, issues related to the withdrawal of funds.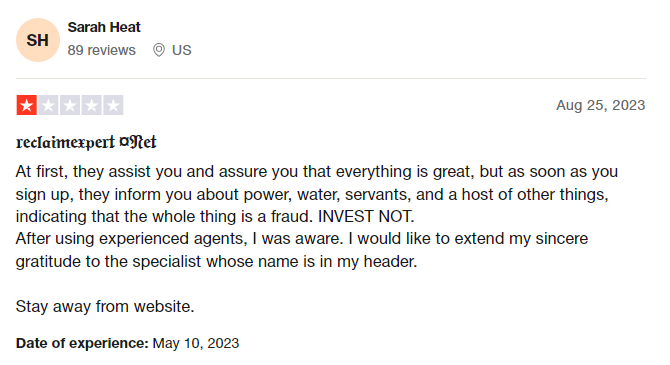 These negative reviews underscore the importance of thoroughly researching and understanding any platform's user experiences and potential challenges before engaging in cryptocurrency mining activities on BitFuFu.
Overall BeInCrypto rating
| | | | | | | |
| --- | --- | --- | --- | --- | --- | --- |
| Features | Price | Products | Customer Support | User experience | Compared to competitors | BIC Score |
| Score | 4/5 | 4/5 | 3/5 | 2.5/5 | 3/5 | 3.4 |
A platform with challenges to address
BitFuFu's pricing and product offerings align closely with industry standards, neither particularly exceptional nor subpar, which places it in a respectable position among its competitors. Yet, for BitFuFu to reach its full potential, addressing its customer review concerns must become a priority. In sum, it is the conclusion of this BitFuFu review that the platform stands as a midrange cloud mining platform, with its future success contingent upon enhancing its customer service.
Frequently asked questions
Where is BitFuFu located?
Who is the owner of BitFuFu?
In which regions BitFuFu is available?
In which regions is BitFuFu available?
Does BitFuFu have a mobile app?
Does BitFuFu offer any special offers or bonuses?
Does BitFuFu have good customer support?
Disclaimer
In line with the Trust Project guidelines, the educational content on this website is offered in good faith and for general information purposes only. BeInCrypto prioritizes providing high-quality information, taking the time to research and create informative content for readers. While partners may reward the company with commissions for placements in articles, these commissions do not influence the unbiased, honest, and helpful content creation process. Any action taken by the reader based on this information is strictly at their own risk.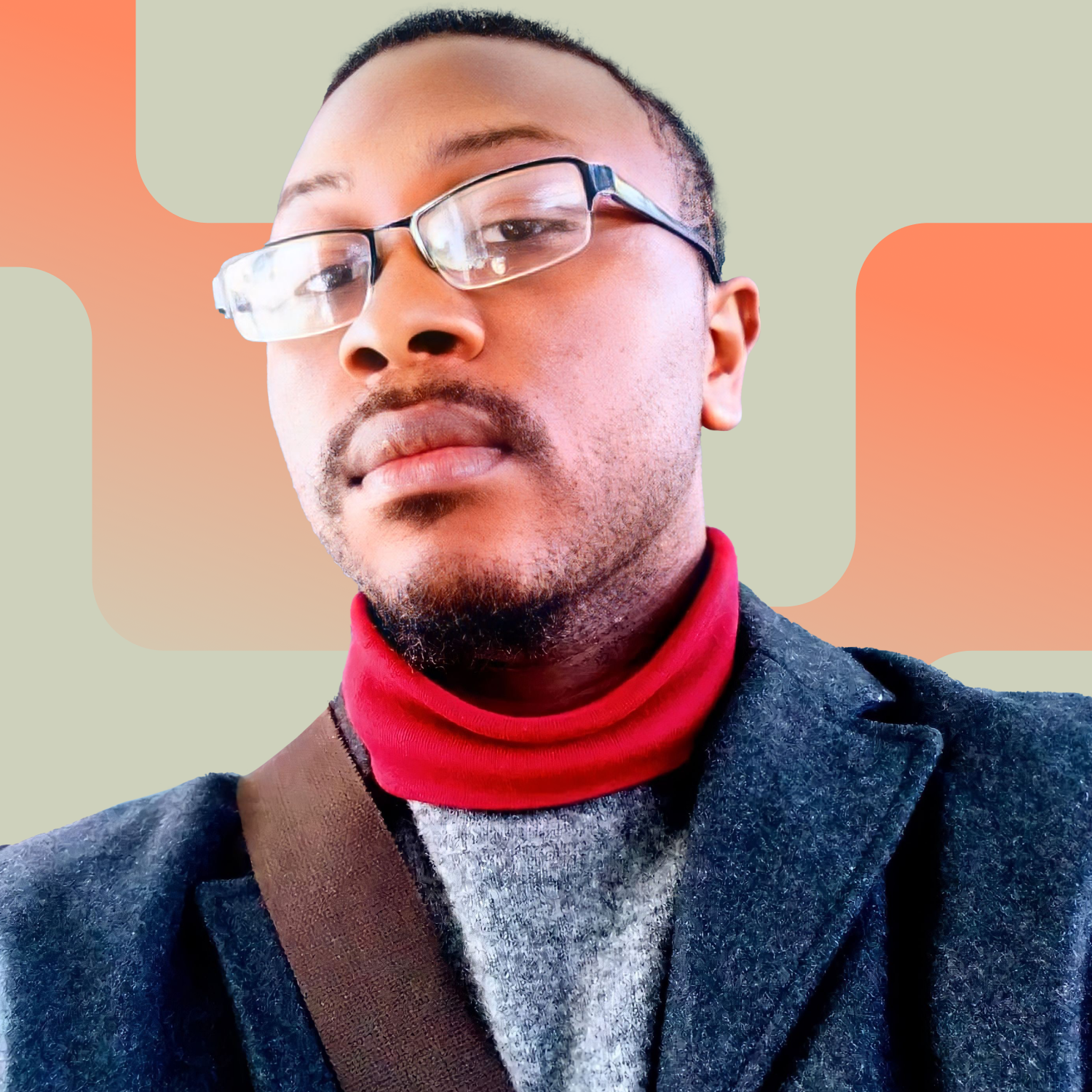 Ryan Glenn is a journalist, writer, and author. Ryan is motivated to educate as many people as possible on the benefits of web3 and cryptocurrency. He has authored "The Best Book...
Ryan Glenn is a journalist, writer, and author. Ryan is motivated to educate as many people as possible on the benefits of web3 and cryptocurrency. He has authored "The Best Book...
READ FULL BIO
Sponsored Sponsored