Are you looking for ways to earn free crypto without spending a dime of your own money? It may sound too good to be true, but the reality is that there are many proven ways to earn free crypto these days.
From participating in airdrops to signing up for referral programs, there is bound to be a strategy that fits your personality or individual need. Not all crypto earning is equal, however. Some activities will require more effort and attention, while others are more passive. We've rounded up the top eleven ways to earn free crypto in 2023 so you can increase your holdings without breaking the bank.
Best platforms to earn free crypto
As the cryptocurrency market expands, platforms are starting to offer special features and bonuses to their loyal customers. In fact, bringing in more users is the common goal for crypto exchanges and platforms. For example, some popular exchanges allow their customers to earn more when they deposit and trade. Check out some of the top platforms offering free crypto bonuses.
What are the best methods to earn free crypto?
1. Staking
Staking your cryptocurrency holdings is one of the most trusted and popular methods to earn more without doing much work. In fact, staking allows you to earn almost 100% passively. Basically, staking works by holding your crypto during a predetermined set of times in exchange for interest. This is similar to a savings account in the bank, but usually with a better yield.
This form of passive income frequently occurs in a proof-of-stake consensus protocol where users validate new blocks of transactions in a blockchain and receive rewards. In addition, staking pools are also common; here, users combine their staked crypto to increase their chances of receiving rewards.
Take the centralized exchange OKX has released Shanghai's upgrade ETH 2.0 staking, where users can redeem rewards anytime and earn 4.02% in BETH.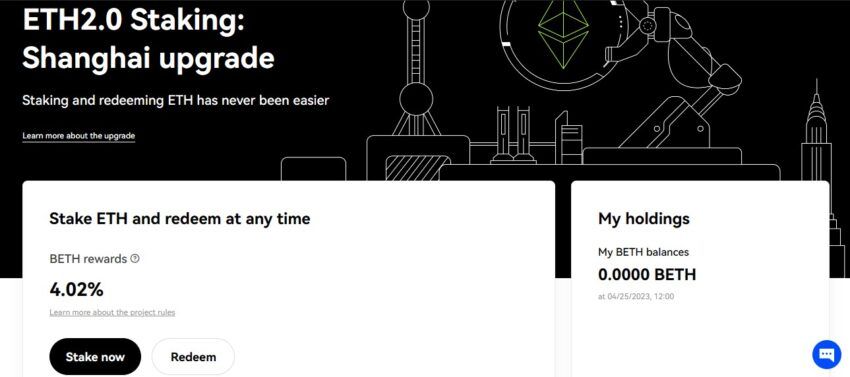 2. Airdrops
While an airdrop may sound like free money falling from the sky, the reality is not that much different! Crypto airdrops refer to the free distribution of cryptocurrency. These distributions are often promotional activities. Businesses and projects reward people for joining or signing up for their programs.
The psychology behind an airdrop is to get people excited about the project and want more of what was given for free. After all, who doesn't love free money? Airdrops are often communicated publicly during a marketing campaign before a project is launched. The lucky receivers of the free crypto will find the new balance reflected in their wallet address. Keep in mind that airdrops are usually announced after the time window to complete their eligibility requirements has ended. This prevents users from gaming the airdrop.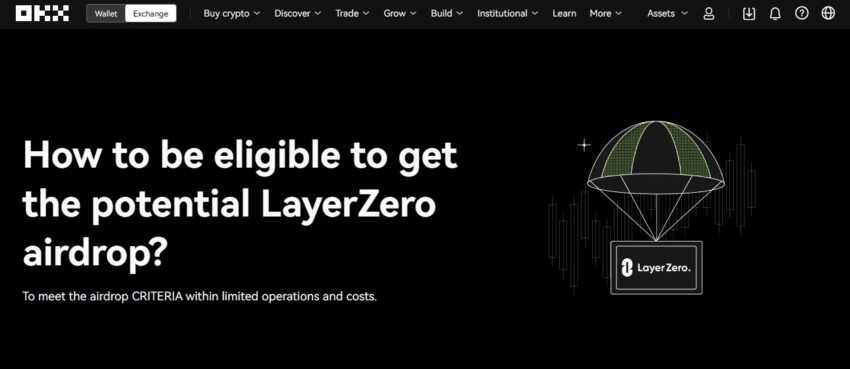 3. Surveys
One of the most simple ways to earn free crypto is to complete surveys online. Some apps and websites offer their users the opportunity to earn rewards for participating in market research via surveys. And these rewards are often in the form of cryptocurrency.
Websites like Swagbucks and Free Cash provide crypto rewards for completing other tasks, like watching videos. Surveys benefit both parties: the user gets free crypto, and companies receive feedback with which they can improve products and services. And users can take as many surveys as they'd like to increase their earnings.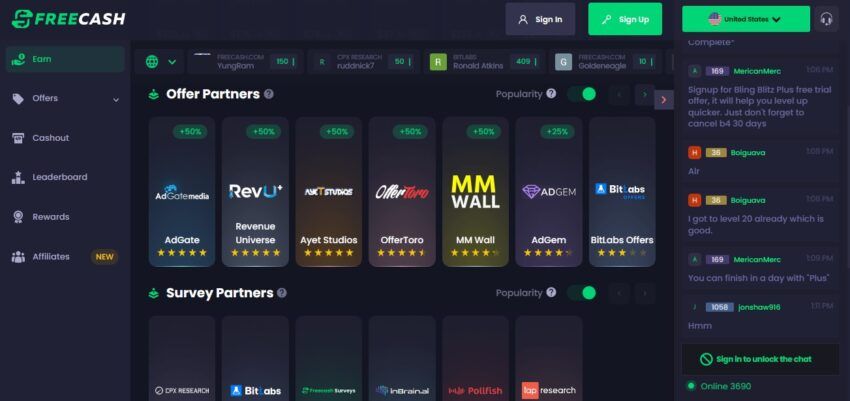 4. Referral programs
These are similar to the signup bonuses that crypto exchanges offer new users. However, instead of just being rewarded for joining, you earn free crypto by referring your friends. Depending on the company, the rules and terms for the referral program may differ, so always check those first.
Referral programs work by giving your friend or family member a referral link or code. The referred friend has to use the code when they sign up. You will receive rewards in the form of crypto once they are registered or have deposited or traded a certain amount.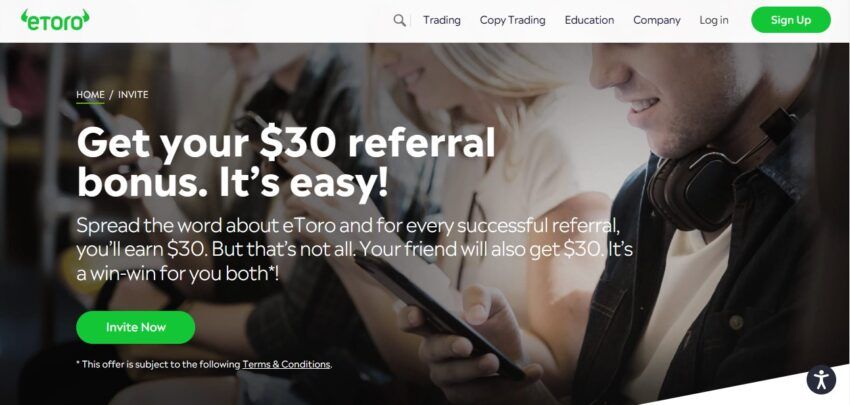 5. Faucets
A cryptocurrency faucet is a platform or website that offers small amounts of crypto in exchange for completing certain tasks. These are often very simple activities, such as watching an advertisement. Other tasks may include solving a captcha puzzle or streaming a video. Since faucets don't require any initial investment or skill to participate, they are one of the easiest ways to earn free crypto. Most faucets allow you to claim your rewards once per hour or per day.
Moon Faucets pay out the highest amongst all of these platforms. Many scams are associated with these types of websites, so be very careful about which platform you choose. Be aware if they ask for money upfront.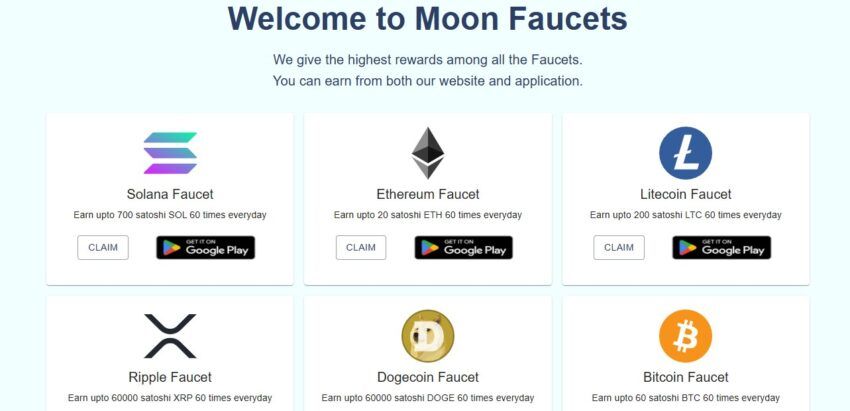 6. Bounty on bugs
A bounty on bug is when a crypto exchange or project incentivizes its developers and security researchers to report and identify vulnerabilities in its software. This encourages developers to report any malfunctioning or bugs in order to keep the system error-free. The incentives can come in the form of crypto. Depending on the severity of the offense, they can be worth anywhere from just a few hundred to thousands. MetaMask released its own bug bounty program in June 2022, which HackerOne manages.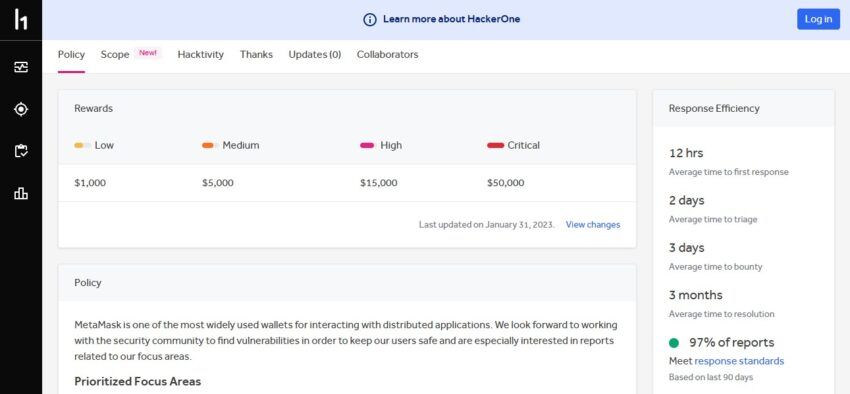 7. Welcome bonuses and promotions
Many crypto exchanges incentivize new users just to sign up for their platforms. Anyone who signs up to the platform and performs verification procedures can receive free crypto as a welcome bonus. Another way is by signing up using a referral link. In this case, both the new member and the user who gave the referral link earn crypto for this promotion. Bybit even offers some Mystery Boxes to its users after completing their signup bonus task.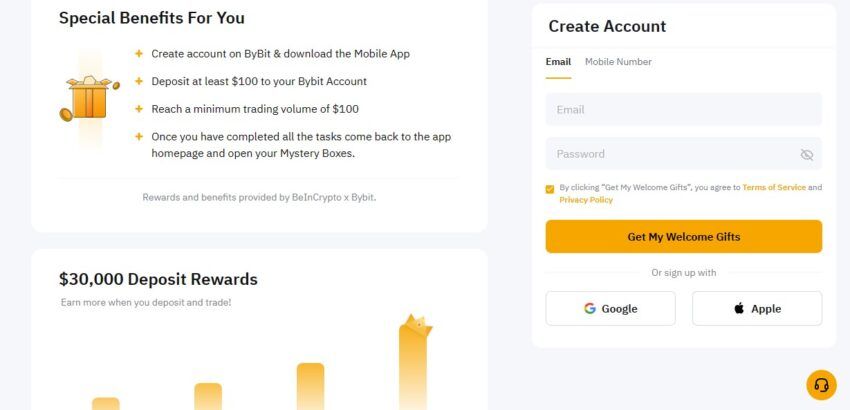 8. Trading contests
Some cryptocurrency exchanges allow their traders to compete against one another in trading competitions to earn prizes, and some reward their users with bitcoin valued in the thousands.
The competitions depend greatly on the user's trading volumes and performances. In February 2023, Bybit conducted a trading competition with a 43K USDT prize pool in which 3,382 users participated.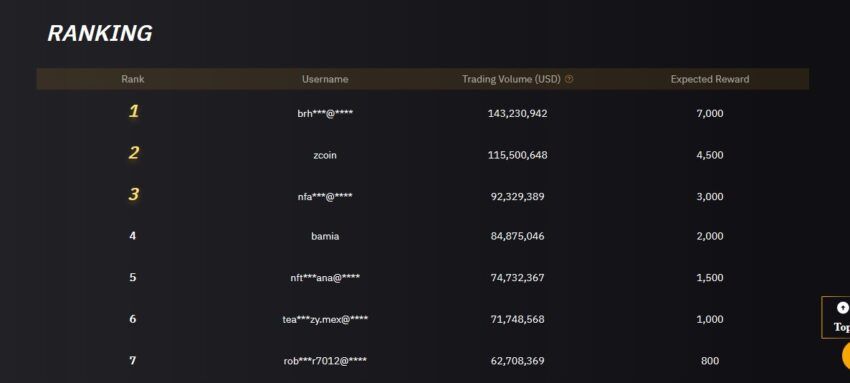 9. DeFi games
Play-to-earn has revolutionized gaming, with still-untapped potential yet to be realized. Gaming enthusiasts are now being incentivized to do what they love and turn their earned game assets into NFTs. These can be traded on the market. And many DeFi games do not require any investment from the user.
Whatever you win in-game is yours to keep and can be traded anytime. Some popular games that you may already be familiar with where you can earn free crypto include DeFi Kingdoms, Axie Infinity, and Gods Unchained.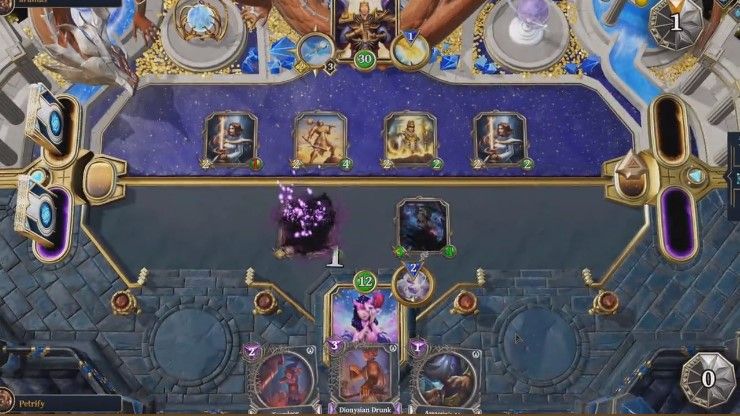 10. Vote to earn
You can find the vote-to-earn mechanism in various applications and platforms. What's great about this incentive model is that you are getting paid for contributing to a cause where your voice matters and makes a difference.
When you sign up for a vote-to-earn platform, you can get exclusive access to the Social Voting Indicator (SVI), which provides the live details of all the votes. The votes prompt a mining process, and the more you vote, the more your mining progress speeds up. One popular platform Coin Parliament allows you to view other voters' profiles.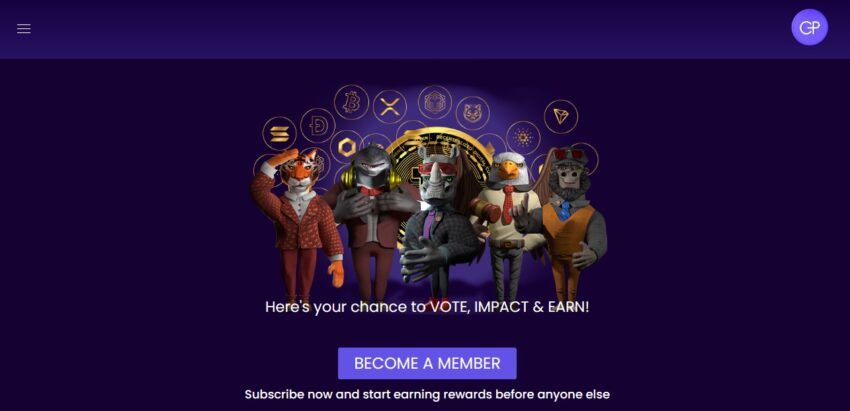 11. Learn and earn
This is one of the most practical and worthwhile ways to earn free crypto. As the crypto market expands, more people are showing interest in learning how it works. Many platforms are introducing learning programs to help beginners understand the market, the lingo, and how to invest safely.
Some of these programs go a step further by incentivizing users and rewarding them with free crypto for every piece they read and participate in. For example, CoinMarketCap has its own learn-and-earn program where users take part in crypto lessons and test their knowledge. In addition, banking apps like Revolut also incentivize their users to learn.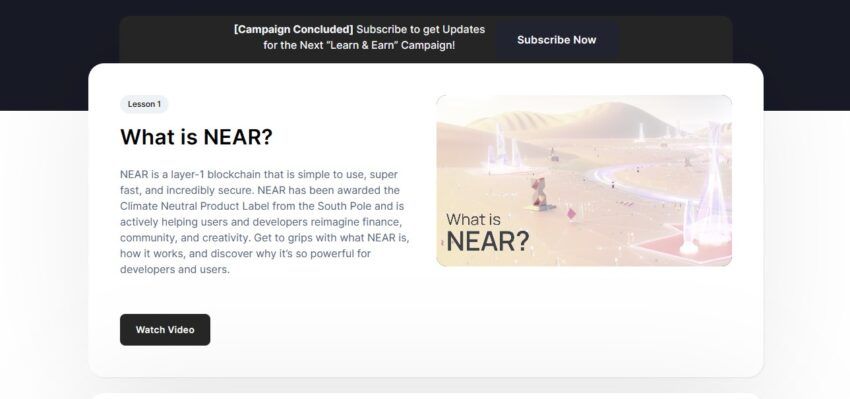 Opportunities to earn free crypto are everywhere
Opportunities to earn free crypto are abundant. Nowadays, there's a way to earn crypto for just about any user, even by playing games, taking surveys, or watching videos. You can also earn crypto passively by staking or participating in airdrops. As great as these opportunities are, always be aware of the risks and be alert to scams.
Frequently asked questions
How can I earn crypto for free?
How to get free $5 in crypto?
Which platform gives free crypto?
Can you earn crypto by playing games for free?
Disclaimer
In line with the Trust Project guidelines, the educational content on this website is offered in good faith and for general information purposes only. BeInCrypto prioritizes providing high-quality information, taking the time to research and create informative content for readers. While partners may reward the company with commissions for placements in articles, these commissions do not influence the unbiased, honest, and helpful content creation process. Any action taken by the reader based on this information is strictly at their own risk.