Do you have an audience that itches for crypto news? Bitcoin and crypto affiliate programs can help you monetize your audience and deliver recurring crypto income. You can run these affiliate programs on your news website, personal blog, YouTube or on any of the popular social media platforms. We've spent hours scouring the internet for the best crypto affiliate programs and these are some of the best in the game.
This guide includes the following:
What Is a Crypto Exchange Affiliate Marketing Program?
A crypto exchange affiliate program offers an average trader an opportunity to earn income by referring people in their network to the cryptocurrency exchange. Essentially, exchanges reward users who bring other people into their platform. Each user gets an affiliate link, and they share them with members of their family, friends, and acquaintances.
How Crypto Exchange Affiliate Marketing Programs Work
Most of the world's top brands operate affiliate marketing programs, offering users incentives for recruiting new customers. In most cases, affiliates are equipped with links and share them with others. When someone joins or makes a purchase using these links, the affiliate receives a reward for the money spent.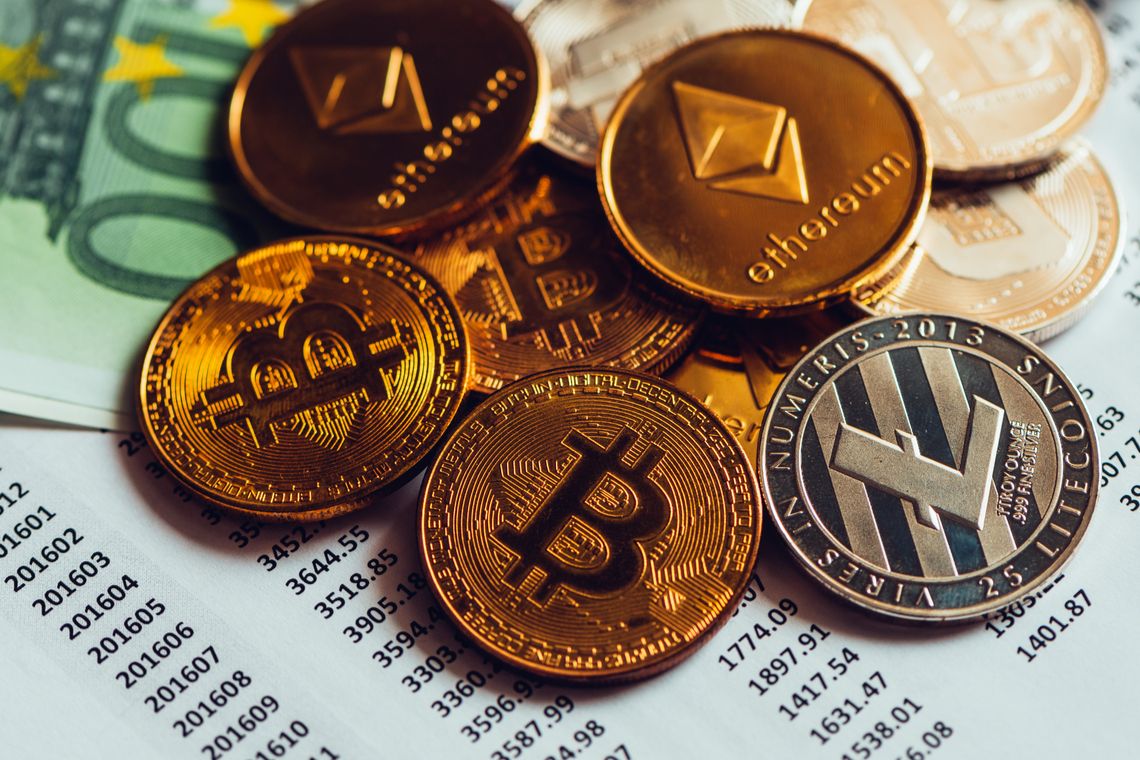 The same model exists in the crypto space. Cryptocurrency exchanges run affiliate programs where they pay affiliates for sending them paying customers.
First, sign up and confirm your identity
You get your affiliate link on your dashboard
Share your link on social media
When someone clicks your link, they get redirected to the exchange. They can sign up and begin trading from there
You are rewarded for every traffic that results in a successful transaction
The more the referral, the higher the income.
The Top Crypto Exchange Affiliate Marketing Programs
Now that we know what crypto affiliate programs are, let's look at some of the platforms running affiliate programs in the industry. In this review, we chose companies with an established presence in the industry and attractive commission rates to arrive at our ranking of the best crypto exchange affiliate marketing programs. These are our top choices:
1. Binance
Binance
is arguably the largest crypto exchange in the world. Founded in 2017, the company has moved its headquarters from its original Hong Kong to several locations to escape local authorities' influence and ensure that they can operate without regulatory bottlenecks. While the exchange began as a crypto-to-crypto platform, it has rolled out support for other currencies and is currently operating at a scale larger than almost any other crypto exchange. It supports all major currencies, has its in-house asset – the Binance Coin (BNB), and provides several other additional services.
The
Binance affiliate program
is suitable for anyone. It offers up to 50 percent commission when your referral joins the platform and completes a trade. You can also give people discounts, offering as much as 20 percent off on trading fees to incentivize them to join the exchange.
Top Features
You can share affiliate links via social media
Banner ads available for website administrators
Control your discounts and incentives for customers
How the Binance Affiliate Program Works
Signing up on Binance's affiliate program is pretty simple. Here are the steps to follow:
Sign Up: Fill in the form to apply. The company will evaluate your application and ensure that you meet their criteria
Get Your Affiliate Link: You create your affiliate link with your Binance account. You can manage the link, track its performance across referrals, and customize it based on platforms where you want to share it.
Take Action: When someone registers for an account with your referral link, you get as much as 50 percent commission each time they complete a trade.
Criteria for Entry
Binance splits the entry criteria into different categories. They include:
a. Businesses
These include industry media houses, crypto funds, trading platforms, market analysis houses, and more. For this set of affiliates, the criteria are:
You should have at least 2,000 customers
You need a wallet on Binance
b. Individuals
This category deals with social media influencers. You need to have at least 5,000 followers or subscribers on YouTube, Instagram, Twitter, Facebook, and VK.
c. Crypto Communities
These include opinion leaders, financial industry members, blockchain groups, etc. You will need to have an established presence on WeChat, Facebook, Telegram, VK, or QQ.
2. Coinbase
Coinbase is a cryptocurrency exchange based in California. It is perhaps the largest exchange in North America, tapping into the growing American crypto market and providing a regulated platform for crypto enthusiasts to engage. Today, Coinbase provides much more than the regular trading services. It allows users to trade, accept Bitcoin as payments, and even holds cryptocurrencies for institutional investors. Coinbase's users can also take advantage of affiliate marketing to grow their income from the platform.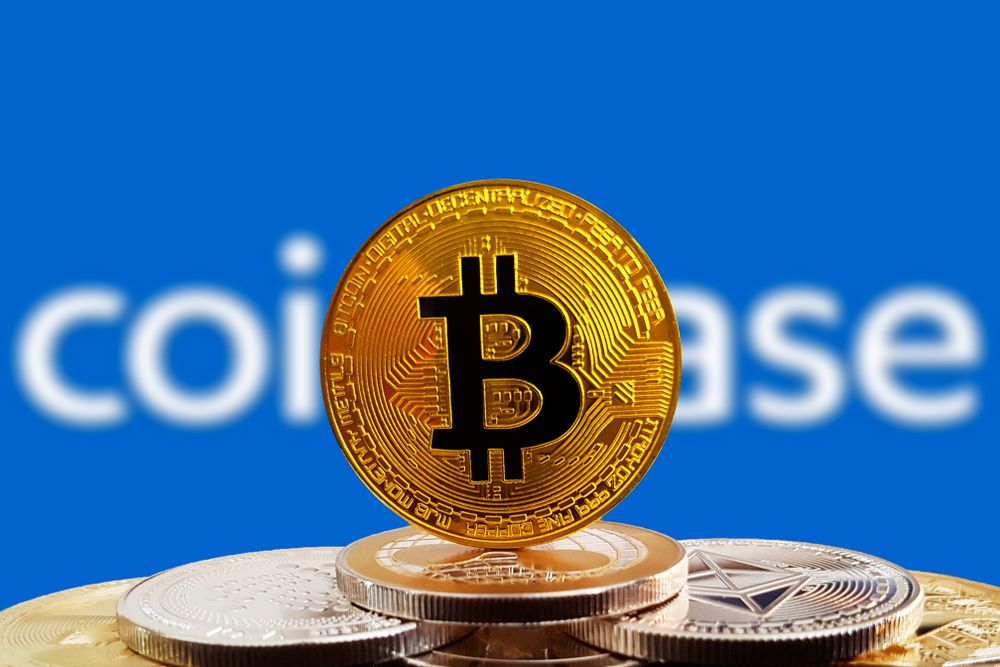 Like Binance, Coinbase offers you 50 percent for anyone who registers using your affiliate link and makes a trade. However, that commission fee changes every three months. The exchange reviews your performance after three months. Then, it assigns you a new commission fee based on your performance. Your fee could go up or fall drastically after that.
Top Features
No referral limits
You get $10 off any referred user who deposits up to $100.
Payouts in your local currency
Advanced tracking software
How Coinbase Affiliate Program Works
You can sign up for the referral program by clicking here
The company will evaluate your application
Once approved, you'll be granted access to an affiliate Dashboard where your link is available. You also get several other marketing materials.
Take action by promoting your affiliate link
Earn money from referrals
3. LocalBitcoins
LocalBitcoins is a peer-to-peer cryptocurrency exchange. It allows people to sell their Bitcoins. The Finnish-based exchange currently allows Bitcoin trading in over 250 countries. Users conduct person-to-person trades, exchanging their digital assets via a seamless interface. To minimize risk, the exchange provides an escrow wallet where its users send their assets to. When payment for an asset has been confirmed, you get your Bitcoins. On the LocalBitcoins affiliate network, users get 20 percent off any trades made by people they refer to. The company's website makes it clear that you only get bonuses when a referral makes a trade.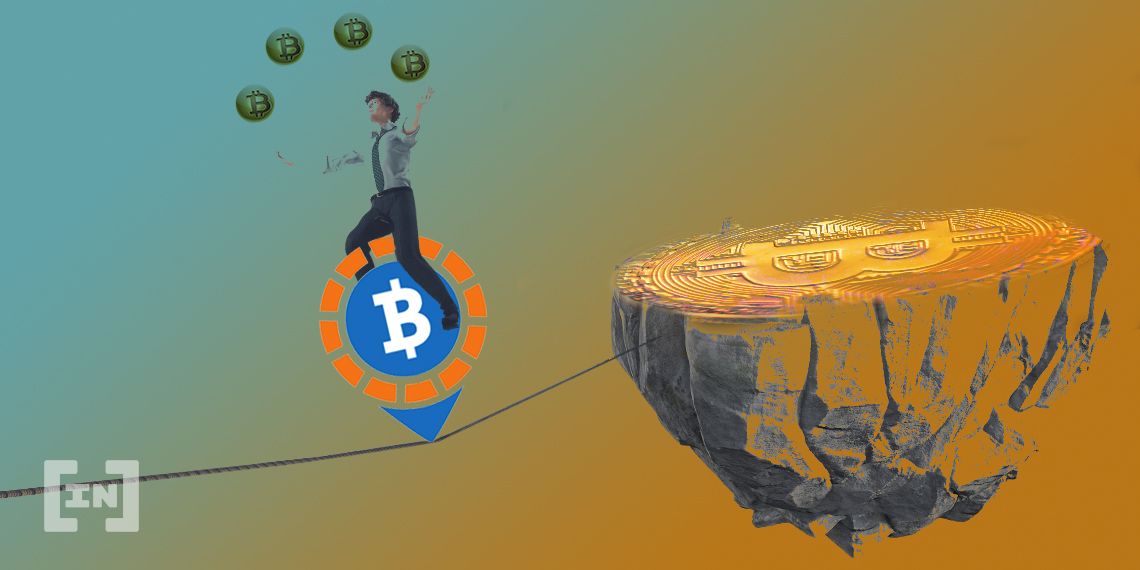 The exchange also takes a different approach to processing payouts. Unlike many centralized exchanges, this one pays commissions after a year of your referral's registration. The more the user trades throughout the year, the higher your commissions.
Top Features
All transactions are in Bitcoin; including commission payouts
LocalBitcoins considers you an affiliate for three months. An evaluation follows
How the LocalBitcoins Affiliate Program Works
LocalBitcoins offers a straightforward affiliate marketing process. Simply register on LocalBitcoins
via this link
and sign up for its affiliate program. The exchange sends you an affiliate link, which you can share with everyone in your network.
4. Paxful
Like LocalBitcoins, Paxful is another top peer-to-peer crypto exchange. The platform also operates an escrow account that allows people to transact in Bitcoin for fiat safely. Also, like LocalBitcoins, the service only conducts trades in Bitcoin. On the Paxful Bitcoin affiliate program, users get up to 50 percent in commissions on escrow whenever they refer people, and the referrals make trades. Escrow fees on Paxful are usually calculated as 1 percent in all affiliate payouts, except in cases where the exchange charges less than 1 percent on affiliate fees. If the escrow fee turns out to be less than 1 percent, Paxful will charge 50 percent of whatever number and pay you – the affiliate marketer – based on that fee.
Affiliate Groupings
Paxful groups its referrals into two tiers:
Tier 1: Referrals who sign up directly through your affiliate link. Ken joins Paxful through Andy's affiliate link, becoming Andy's Tier 1 affiliate.
Tier 2: Referrals who sign up through one of your affiliates. So, if Andy brings Ken into the exchange and Ken brings Jeff, Jeff becomes Andy's Tier 2 affiliate.
Every affiliate marketer gets 50 percent of the standard escrow fee for a Tier 1 referral's successful trade. You also get 10 percent of the same fees on trades made by a Tier 2 referral.
Top Features
Payouts are usually made when your affiliate wallet hits a balance of $10. You can transfer the Bitcoins to your Paxful wallet and withdraw them
You can create custom affiliate links to ensure tracking
How the Paxful Affiliate Marketing Program Works
Sign up for the program via this link. You will need to be a Paxful user to join in, of course. Paxful doesn't audit your application like Binance and Coinbase. As long as you're a user, you can get in and begin referring others.
5. Bitfinex
Bitfinex is another top cryptocurrency exchange. It's not quite as big as Binance and Coinbase, but it's up there. The service is based in Hong Kong, and it provides trading, custody for institutional investors, and much more. Bitfinex provides perhaps the most potentially lucrative cryptocurrency affiliate program. The exchange offers up to 55 percent in fees for every referral who makes a trade, and you can also get commission multipliers based on some specific criteria that your referrals would have to meet.
Top Features
Manage your referral program from your personal trading account on Bitfinex
Use your referral link an unlimited number of times
No limits on the number of referrals
Not available for places where Bitfinex doesn't operate (Iran, Pakistan, North Korea, Cuba, etc.)
Payments are made immediately
You can get paid in different coins
Referral Degrees and Multipliers
The Bitfinex affiliate program operates on a three-step system. The closer the connection you can set with someone, the higher your reward level becomes.
For a first-degree referral, you earn 18 percent commissions
For a second-degree referral, you earn 6 percent commissions
For a third-degree referral, you earn 2 percent commissions
You can increase your reward percentage through the following means:
Verify your trading account. Doing this gives you a 1.2x multiplier
Wait until a verified referral's income increased by 1.2x
Be active on social media. This can increase your commission by 1.44x.
Your income will also grow if your referral has UNUS SED LEO tokens – the in-house for Bitfinex's parent company, iFinex. For instance, if the referral stores 50,000 coins, your income increases by 1.5x Bitfinex reduces the income level set for each referral by 0.5 percent every 30 days. When the reduction indicator hits zero, the exchange removed the referral from your base.
How the Bitfinex Referral Program Works
Sign up for a Bitfinex account using this link. You immediately get access to an affiliate dashboard, where you can get your affiliate link, and you can share them across any platform. The affiliate dashboard allows you to track your progress and check out your earnings. It can come in handy.
Tips for Profiting in A Cryptocurrency Exchange Affiliate Marketing Program
a. Develop a following online
Generally, affiliate marketing works better when you have a sufficient following online. It could be via social media, a blog, a website, or any other niche that you grew for yourself. When you have an established following, the next step is to educate them on the benefits of fintech and cryptocurrencies. That way, you can slowly introduce the crypto exchange affiliate program to them and get a positive response.
b. Focus on growing your audience
One singular truth common to all affiliate marketing programs is that things tend to start slowly. It is even more prominent in the crypto space, as adoption is yet to reach some industries' global levels. So, work on educating your audience. If you have a blog, put out regular content, establish yourself as an authority in the crypto space. If you're using social media, look for creative ways to push crypto-friendly content out there.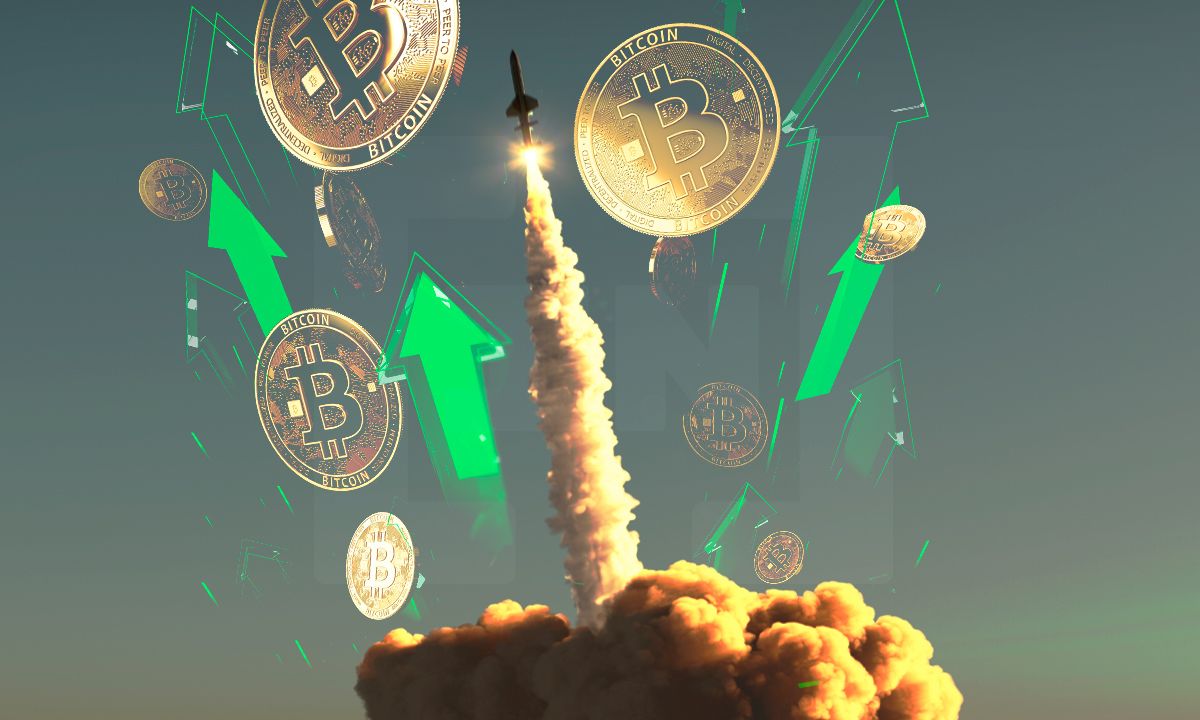 The entire point is getting more people to associate your brand with crypto. Since you're running affiliate marketing for a niche, there's a chance that the people who already check out your platforms have signed up for an exchange or the other. So, target new customers. These are the people most likely to benefit you.
c. Be transparent about what you're doing
You should always disclose your affiliations to exchanges. This honesty goes a long way in building trust with your audience, making them feel better about their dealings with you. Besides the fact that it's a law, it's also the right thing to do. If people sense that you're concealing the truth, they might think you're shady and bypass your link. Instead, they'll go to the exchange and sign up directly, costing you your commissions. To build a loyal audience, be honest, and disclose your affiliate links.
d. Offer incentives of your own
In some cases, it could also help if you offered bonuses or some other incentive for people who use your affiliate link. It could be a coupon, a discount on trading fees, anything. This usually works when you've grown your affiliate balance to a level, and you're just trying to spread the word.
e. Stay relevant
If you're into cryptocurrency affiliate marketing for the long haul, then you need to stay relevant to your audience. Keep churning out the content and remain helpful to the people who might have questions. This way, you keep your existing audience and attract new members to the community.
Conclusion
Crypto exchange affiliate programs provide a reliable way for marketers to earn recurring income. The programs are suitable for small business owners, bloggers, large media houses, and individuals with enough patience to grow their networks. But, every exchange has its pros and cons. You need to check each policy and decide on which is best for your situation. The exchanges listed above in our well-researched guide are some of the biggest with the highest commissions available. They can help you boost your earnings beyond just your trading activity.
Disclaimer
In line with the Trust Project guidelines, the educational content on this website is offered in good faith and for general information purposes only. BeInCrypto prioritizes providing high-quality information, taking the time to research and create informative content for readers. While partners may reward the company with commissions for placements in articles, these commissions do not influence the unbiased, honest, and helpful content creation process. Any action taken by the reader based on this information is strictly at their own risk.