Web3 is often used as a term to signify the future of the internet. This broad term consists of DApps, DeFi, NFTs, and crypto wallets. It is the latter that lets one access those novel decentralized services, and there are many such kinds of wallets. One of these is Argent wallet.
Argent is a wallet for the Ethereum ecosystem, and it puts a focus on security and user-friendliness. We explain what the wallet is, how it works, and what it can do in this guide.
What are web3 wallets?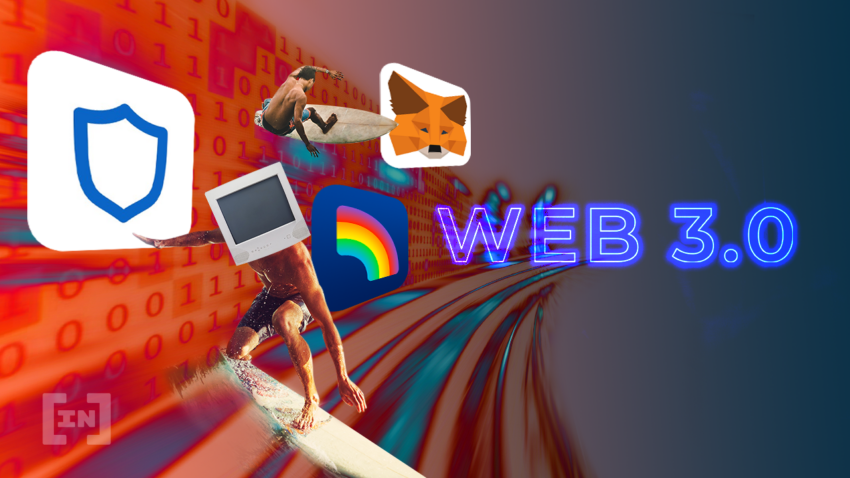 Web3 wallets let you store, send, and receive crypto assets. What makes them really stand out is the ease with which you can use them with DApps. MetaMask is a good example of this, and the wallet has made it possible for millions to work with DeFi and NFTs, among other things.
Web3 is still early in its lifespan, and many teams are working on new wallets to serve the rapidly growing space. Argent wallet is among them, and it hopes to set itself apart from competitors like MetaMask.
What is Argent wallet?
Argent is an Ethereum-focused crypto wallet.
Argent does not only support the Ethereum ecosystem, but seeks to improve it. It improves upon the smart contract capabilities of the network. Smart contract wallets can offer new features such as wallet recovery without the need of the seed phrase or blocking of transfers to non-trustworthy parties.
This endorsement of innovation is important, especially when it comes to the Ethereum network. This was, after all, the crypto network that grew fastest and attracted the highest degree of adoption. However, drawing in numerous novice crypto users was not without challenges. Gas fee prices, loss of private keys, and the need to endlessly check the details of transactions proved quite a hassle to many new crypto users.
Argent attempts to step in and solve many of the issues related to user experience. It is, for all intents and purposes a typical financial app devoid of all the prerequisite crypto lingo and technical gobbledygook.
Argent's team and history
The project officially began in 2018, created by Itamar Lesuisse and Gerald Goldstein. The company is based in London and has been backed by Silicon Valley investors, as well big name companies such as Paradigm, Index Ventures, and Creandum. Argent earned $12 million in its initial funding round back in 2018, that was led by Paradigm. The wallet quickly became available and garnered a few thousand users.
Unique features of Argent wallet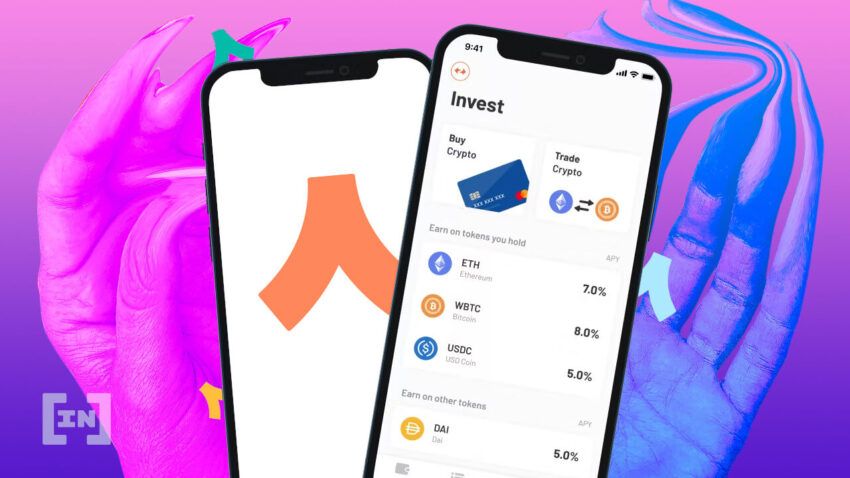 Since Ethereum is one of the most important networks in the cryptoverse, there are several wallets focused on the needs of the community. Some of Argent Wallet's rivals include MetaMask, Rainbow Wallet, and Exodus.
With so many rivals, what are some features that help Argent Wallet stand out?
Unique recovery tools
One of the greatest issues related to crypto ownership is keeping the wallets secure and available. Argent's Guardians program allows users to assign trusted users and decides who can recover the information. Guardians need to provide majority approval for your wallet information to be returned.
Introduction of zkSync
In early 2022, Argent introduced its integration of zkSync. Zero-knowledge rollups are layer 2 scalability solutions that let blockchain networks validate transactions faster and at a lower cost.
It signified a new era of using smart contract wallets alongside zk rollups
Users can send any ERC-20 tokens that are listed on zkSync
zkSync processes over 2000 transactions per second. The introduction of sharding will raise this to 100,000 transactions per second. This means that the system is much more easily scalable.
zkSync transactions are much cheaper than regular Ethereum transactions and prices will continue to decrease
Confirmation for these transactions is nearly instantaneous
Users can set daily limits
Argent takes a cue from the traditional bank system and includes a feature through which users can set daily limits on their withdrawals.
Easily readable addresses
One of the elements that provides the most amount of confusion for novice crypto traders is the use of the long addresses acting as unique crypto identifiers. By utilizing the Ethereum Names Services (ENS), Argent provides human-readable addresses that are easy to interpret and use.
Integration with Compound
One of the goals of Argent was to make it easier for crypto users to access blockchain applications. Users benefit from integration with Compound Finance. Developers say that this makes it easier for users to take advantage of earning interest on their Ethereum assets.
Access to MakerDAO and Kyber Network
Argent users can secure loans in the form of the stablecoin DAI. For these loans, their ETH assets act as collateral. It has partnered with the decentralized exchange, Kyber Network, allowing users to easily trade crypto using Kyber directly from their wallet.
Argent wallet: advantages and disadvantages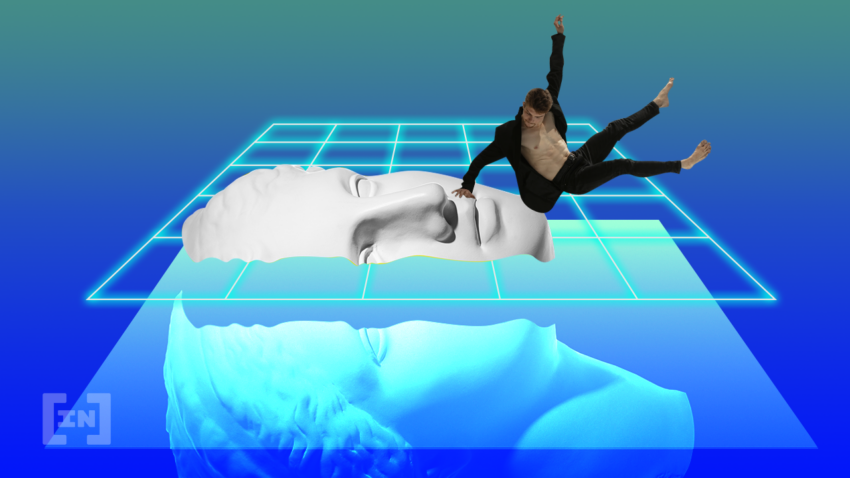 There are both advantages and disadvantages to using Argent wallet, which we detail below.
The advantages of using Argent are:
It simplifies the storage, transfer, and withdrawals of Ethereum and Ethereum-based coins.
Lower fees on transactions
Easy to recover security information through the Guardians feature or by automatically storing security info on Google Drive
The wallet pairs up with several Ethereum DApps
The disadvantages of using Argent are:
The user base for Argent Wallet is still relatively small, despite the software being available since 2018.
The wallet focuses solely on the Ethereum network. Users with additional crypto-needs might not find all that they are looking for.
It does not have a desktop application.
Argent continues to face strong competition from more popular wallets like MetaMask.
How to set up Argent
Argent is currently free, and you can get started through the following steps:
Download the software from the Argent website: You can download it for your mobile device or use it on your desktop through Wallet Connect by scanning your QR code.
Add crypto to your wallet: Simply go to the "Add funds" section. You can easily send Ethereum-based coins into and out of your Argent wallet. Additionally, you can purchase them directly from the application using fiat currencies.
Use it to connect to DeFi applications: You can access some of these projects by visiting the "Finances" tab in your wallet. You can use Maker's DAI Savings Rate or Compound.
Metamask vs. Argent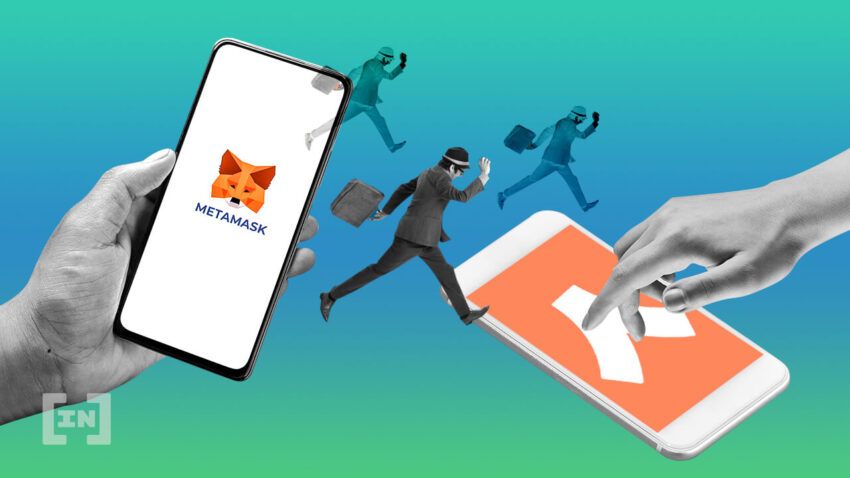 MetaMask is the most popular wallet in the crypto space. It is designed specifically to interact with the Ethereum ecosystem, besides allowing users to store and trade cryptocurrencies. It has over 10 million active users and saw its user base rise by over 1000% in 2021. MetaMask is the leading non-custodial wallet by quite a distance. MetaMask also includes a desktop extension.
However, Argent focuses on its advantages over MetaMask. It strictly uses smart contract technology, not private keys. Argent focuses on increasing security and lowering transaction costs for its users through this feature. And, overall, it aims to simplify the process of using the Ethereum blockchain to a greater extent than MetaMask.
Argent Wallet Fees
Although it is free to download the Argent Wallet, there are fees associated with its usage. The Argent wallet fees are broken down as so: blockchain network fees, crypto-to-crypto fees, and fiat-to-crypto exchange. This is normally the case for wallets with advanced integrations and features.
The Ethereum network charges a fee, expressed in ETH, for using its computational resources. Every transaction made on the Ethereum platform requires this fee. The fee goes to the 'validators' who process and validate transactions on the network and help to maintain the security of the Ethereum network. Argent does not take a cut of the network.
If you exchange fiat currency for cryptocurrency, you will pay a fee to the third-party provider that facilitates the process. Argent's partners, Wyre and Moonpay, require a fee for this service:
Moonpay
Debit/credit cards or Apple Pay – 3.5% or 3.99 EUR/GBP/USD whichever is higher
Bank transfers (EUR/GBP): 1% or 3.99 EUR/GBP whichever is higher
PIX: 2.95% or 3.99 minimums EUR/GBP/USD whichever is higher
Wyre
Either a minimum of
$5 or 2.9% + 30¢ (US processing), or 3.9% + 30¢ (International processing)
Whichever is higher. ACH: 0.75% (ETH & DAI)
There is also a network fee (gas) associated with the Wyre purchases:
Debit Card= 20¢
ACH= 0.001 ETH
USDC tokens purchased using an ACH transfer have no transaction fees or gas fees.
The crypto-to-crypto exchange fee is 0.5%, it is split between Argent and Paraswap. Argent Wallet takes 85% out of the 0.5% exchange fee.
Could Argent become a major ethereum wallet?
There is certainly a growing enthusiasm for the establishment of web3. While it has immense potential, the use of the Ethereum blockchain has not been without its issues. High transaction costs, security issues, and problems with setting things up as a crypto novice have been common topics. Argent wallet is working on solutions to address those pain points.
Argent's use of smart contracts as an alternative to traditional private key-backed crypto wallets is a sound concept. It has even found supporters among the original Ethereum team. If Argent continues to innovate and grow its pool of users, there's no reason why their objective can't be fulfilled.
Web3 can be a bit confusing to a newbie. To learn more about Web3, Argent Wallet, and other solutions, visit the BeInCrypto Telegram Group.
Frequently asked questions
What kind of wallet is Argent?
How does Argent wallet make money?
Disclaimer
In line with the Trust Project guidelines, the educational content on this website is offered in good faith and for general information purposes only. BeInCrypto prioritizes providing high-quality information, taking the time to research and create informative content for readers. While partners may reward the company with commissions for placements in articles, these commissions do not influence the unbiased, honest, and helpful content creation process. Any action taken by the reader based on this information is strictly at their own risk.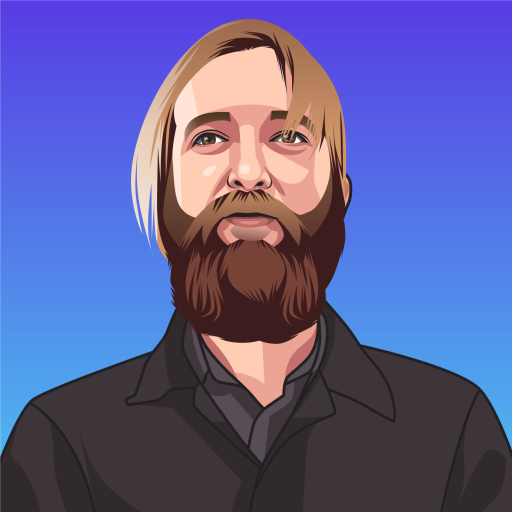 Eduard Banulescu is a writer and musician originally from Bucharest, Romania who is currently active on a number of various projects. Eduard's been working in an official...
Eduard Banulescu is a writer and musician originally from Bucharest, Romania who is currently active on a number of various projects. Eduard's been working in an official...
READ FULL BIO
Sponsored Sponsored