Beefy Finance is one of the DeFi protocols helping crypto users earn passive income on their assets. It's a topic that is of interest to everyone in the crypto ecosystem. And, no doubt, it is one that each user has the responsibility to learn more about.
It is difficult to find an APY percentage overall that is better than what Beefy Finance offers at the moment. Beefy now provides a high annual yield and low-risk investment opportunities by using autocompounding and farming optimization strategies. There are other platforms similar to Beefy Finance that can be used as optimizers. However, few of them can boast of offering the same level of security.
With Beefy, users directly receive more LP tokens for staking. On numerous other platforms, the yield rewards decline in value quite quickly. Beefy Finance's system of reinvesting your yields greatly helps in mitigating the risk that the crypto rewards will diminish in value. Furthermore, the vaults that run on Beefy provide great overall rewards, with some liquidity pool pairs unavailable on other protocols.
Is this enough to get you to invest your time and crypto in Beefy Finance? How do you utilize Beefy's features? Let's take a look at what the platform has to offer, and how to take advantage of it.
What is Beefy Finance?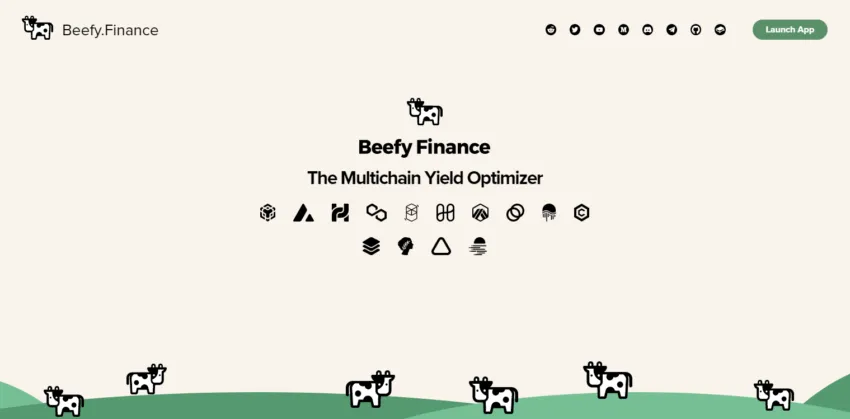 Beefy Finance is a multi-chain decentralized yield optimization platform. It allows its users to earn compound interest on their cryptocurrencies. Beefy Finance, simply put, works as an autocompounder. It takes your yield earnings and reinvests them to increase your gains.
Beefy Finance maximizes the user's rewards through a series of investment strategies that are secured and enforced with smart contracts. This includes automated market-making (AMM), liquidity pools (LPs), and other yield-farming opportunities within the DeFi ecosystem.
Beefy's Vaults are its primary product. They're used to stake tokens. The vault of the platform allows users to keep their assets secure and maintain control over them.
At present, the total value of the Beefy ecosystem is more than $300 million. These funds exist on the Binance Smart Chain. Beefy Finance is not only a DeFi protocol. It also has other unique features that set it apart from other yield optimizers within the ecosystem. The platform hopes that these features help it stand apart from its numerous competitors.
How to get started
As we established, Beefy Finance is a yield optimizer. Yield farming uses liquidity pools to lock tokens into a farm pool. Yield optimizers, on the other hand, use various algorithms to find the best value for yield farm reward projects. The yield optimizer is, essentially, an automated service that finds the best possible return on crypto investments. It is a way to maximize yield.
The process of joining Beefy and using the service is simple. Let's go through all the steps and get you started.
Visit the Beefy Finance website
Start your journey by visiting Beefy Finance's website. Once there, click on the "Launch App" button. This will transport you to the app section of the website.

Connect your cryptocurrency wallet
Next you will need to get your crypto account ready. Beefy Finance distinguishes itself from similar DeFi platforms by supporting numerous different blockchains. Some of these include Binance Smart Chain, Fantom, Avalanche, and Polygon.
Choose the wallet that you wish to connect. In our example, we are using the MetaMask wallet, arguably the most popular crypto wallet at this time. However, feel free to use your Binance or Trust Wallet. The platform is secure, and your assets should be safe.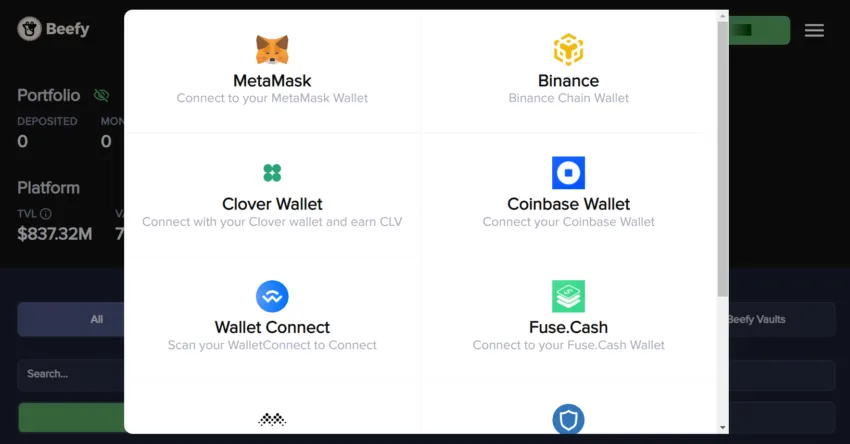 Once connected, you will see the vaults and liquidity pools. The website shows both all the existing pools, as well as the ones that you have access to right now.
Each pool shows the pair of crypto coins involved. For example, to participate in the ESHARE-BNB LP pool, you would need to have both coins available. However, if you were to add coins to the BNB vault, for example, you would only need to deposit BNB.
Each available vault/pool provides a number of important information. Beefy Finance offers a safety score, APY, etc. You can filter your results based on these. You will also see the TVL (Total Value Locked). This should give a good indicator of the popularity of the pool/vault.
The "Uses" field shows the platform that the vault uses. For example, when joining the BNB vault, you must switch to the Binance network to participate.
Adding your tokens to Beefy pools
Once you have decided on the pool you wish to join, click the "Add Liquidity" button. If you do not already own the token, you can purchase it. For this, use the "Buy Token" option.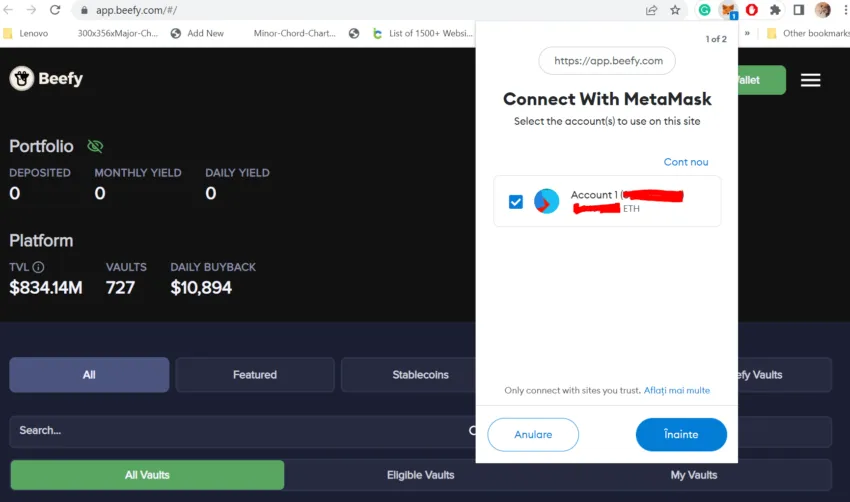 You can also swap existing tokens. Simply go to the "Exchange" section of your wallet and swap your tokens for the one that you need to use in the Beefy Finance app. Adding liquidity to most tokens might require purchasing them first. PancakeSwap is a popular tool for this.
Once you have the required liquidity, go back to the page on Beefy Finance and choose "Add Liquidity." Once you have confirmed the transaction, you will be able to see the details and stats on your Beefy Finance dashboard.
Depositing to Beefy Finance Vaults
Depositing crypto into Beefy Vaults works similarly. First, choose the token that you wish to deposit. Make sure to check the APY (Annualized Percentage Yield). This is the reward that you will receive in one year. Furthermore, check other useful details such as the daily APY, the safety score, and the total value that is locked in the vault.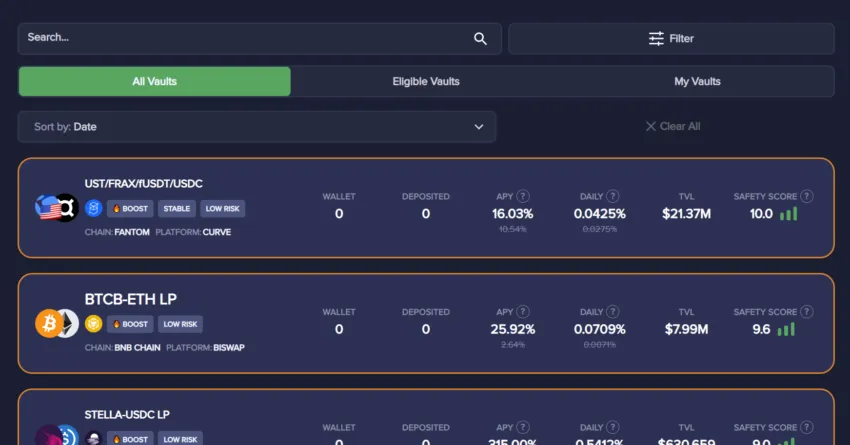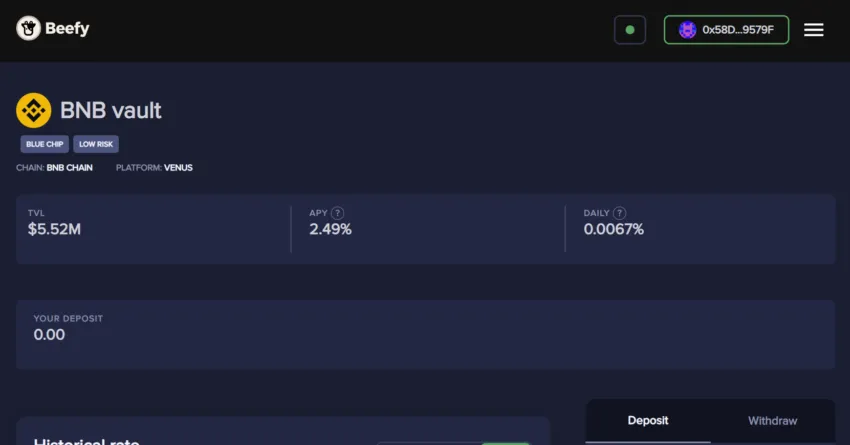 Once you have made your decision, simply choose the "Deposit" option. The app will ask whether you wish to add the full amount available in your wallet or a partial sum. The value of the amount determines how much yield you receive.
Confirm your transaction and you are ready to go. You can see the details in the "Deposited" section. You can see the fees and the rewards.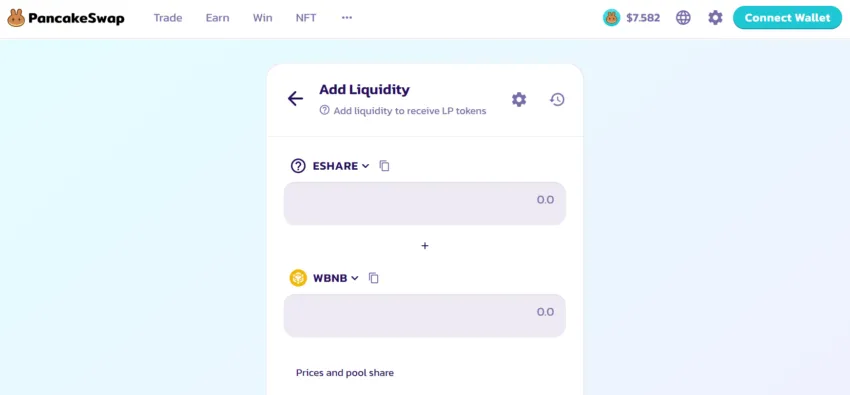 Withdrawing your crypto from Beefy Finance
Many protocols have received criticism for the difficulty involved in withdrawing funds. Beefy Finance creates a pretty straightforward process.
You are able to withdraw funds at any time if the vault/pools does not contain a locking period. Some vaults provide a secondary coin as the reward for locking up your crypto. In this case, the app converts your deposited token to the one provided for the reward. It's an internal process.
Once completed, you are able to choose the value that you wish to withdraw. Confirm the process! Next, your wallet receives the withdrawn value.
In other words, the process of depositing and withdrawing tokens using Beefy Finance is simple. The app helps crypto users earn rewards on their existing coins with minimum effort. Besides, Beefy's complex set of algorithms helps find the best value.
Beefy Finance's journey as an autocompounder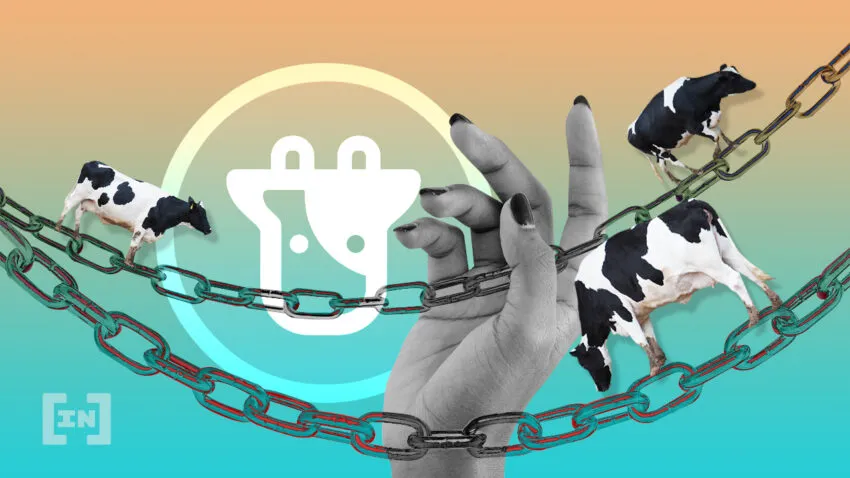 Beefy Finance functions as a cross-chain automated yield optimizer. Essentially, Beefy uses smart contracts that automatically suggest the best-earning yield opportunities.
Beefy began in Sep. 2020. Its developers and team are, however, unknown. Beefy has chosen to remain anonymous. The project's website claims that this helps users focus solely on the product. The website says that the project's goal is to help build the future of finance.
Beefy was initially involved with Binance. It started out on the Binance Smart Chain network. However, the website insists that this does not affect it from embracing other networks that contribute to its growth.
The platform DefiYield audited Beefy Finance at the tail-end of Dec. 2021. While the team maintains its anonymity, various team members are available through Telegram, Discord, or Twitter for communication.
What sets Beefy Finance apart
Beefy Finance's vaults
Vaults are the heart of Beefy Finance's ecosystem. Users can lock their assets in a smart contract to receive yield. Each vault has a unique design. The underlying smart contract describes the parameters. This approach allows for more yield. These vaults can automatically reinvest earnings to generate more money.
Essentially, the vaults employ a set of strategies and automated techniques that periodically reinvest your funds with a compound effect. The vault doesn't have a locking period. After depositing your funds, you'll receive $mooTokens which represents your share of the vault.
You can check on your vault investment anytime. It is easy to view vaults belonging to a specific type by choosing a category in the drop-down menu of the website. Each vault is one of two things. There are pools that contain a pair of tokens. You need both to join the pool.
Also, there are vaults that lock up one coin in exchange for yields. At the moment, all these coins are on the Binance Smart Chain.
The APY and daily gains define the quality of each vault. This, along with other stats, help users make informed decisions. On the Beefy Finance website, use the filters, to find the best options available to you at a particular time.
The $BIFI token and its usage
$BIFI is the native token of the Beefy Finance platform. The governance process uses the token. This is part of Beefy's attempts at creating a decentralized crypto ecosystem.
All users who have BiFi tokens can take part in governance activities. The BiFi token is available on multiple exchange platforms such as Binance, Pancakeswap, and Gate.io.
To access the platform and use it; however, the token is not necessary. We'll now provide a step-by-step guide for using the platform.
Holders of BiFi token can vote on improvements to the platform. However, BIFI tokens are useful for access to various financial services. These include trading, insurance, investment, and insurance on BiFi.
Lastly, BiFi will ensure multichain services fee payment in the future. BiFi is built on Bifrost's multichain middleware platform Bifrost. In this way, Beefy hopes to create a competitor to Ethereum.
Beefy Launchpool
Beefy Launchpool is part of the company's attempt to endorse exciting, new projects. It's also a means to increase rewards within the ecosystem. These actions help increase the customers' APY.
Beefy Launchpool vaults allow users to get additional yields on their staked single assets. Users will receive a receipt token when they stake assets in the Beefy Vaults. If they stake their tokens in a Beefy Vault, these are the mooTokens that they will have in your wallet. A mooToken, an interest-bearing tokenized deposit proof, is what users will get when they deposit in a Beefy vault.
Partner projects help incentivize the launchpools. Users who stake their respective mooTokens will receive a portion of the tokens corresponding to those projects.
The green "BOOST" sign identifies vaults available in the Launch Pool. By clicking the icon in the top menu, users can access the Boost page. Users start earning additional yield by staking your mooTokens through partner projects.
Launch Pool Vaults have a limited number of user rewards. Once the timer runs out, these are no longer available. Once users unstake their mooTokens, they can claim the rewards.
The Launch Pool vaults offer additional yield in addition to the usual vault activity. The Launch Pool is essentially an incentive that offers dual rewards.
Beefy Finance's technical advantages
There are numerous yield farming protocols available. Beefy Finance attempts to distinguish itself with a number of unique features. First of all, it references itself as a yield optimizer. The platform uses complex algorithms to improve yield revenues.
The platform further encourages technical innovation. Beefy Finance employs more than ten smart contract designers. Their job is to review and test the vaults, investment strategies, and smart contracts. This is helpful in removing bugs as well.
Furthermore, Beefy Finance works on multiple blockchains. Not only that but many of the liquidity pairs available on Beefy cannot be found anywhere else. The mooVaults for yield optimizing have large APYs. These outperform many other yield farming companies.
Lastly, the company looks to give back to the community. The governance process uses the BiFi token. And, the community can earn the BiFi Token. The company presents itself as a dividend provider.
Vault strategies
Beefy's vault strategies are modular smart contracts. These contracts let the protocol know which assets to farm and where to sell the assets. Frequently, reward harvesting occurs. Next, the reward is exchanged into the original asset and deposited once again. In this way, compounded farming becomes available.
Each strategy and vault link is hardcoded. The code is immutable. It's not possible to unlock it or modify it. A new vault and strategy are created in order to release a new strategy for any asset.
Beefy automates all the compounding processes, making them as efficient and effective as possible. The system's TVL, APR, and strategy fees affect the compounding frequency. PR is the annual interest rate, while APY refers to the compounding rate.
Beefy-wrapped tokens
Beefy Finance introduced a number of tokens meant to help provide users with collective staking power. BeJoe, for example, is a Beefy-wrapped version of Joe, the native token of Trader Joe. The original token appears on the decentralized exchange Avalanche. The token helps provide stablecoin rewards, provide revenue from the platform, or grant access for special events.
The wrapped tokens help maximize emissions on boosted Beefy vaults. There are also beFTM, and binSpirit that serve similar purposes. For example, beJoe is available for minting once users deposit $JOE into a Beefy vault. They can then mint the wrapped token at a 1:1 ratio. Beefy plans to stake 80% of $JOE tokens. It will then hold the balance for withdrawal reserves.
Owners of beJoe can stake the token in a vault and earn higher rewards in the same cryptocurrency. They can also earn JOE from other pols.
BIFI tokenomics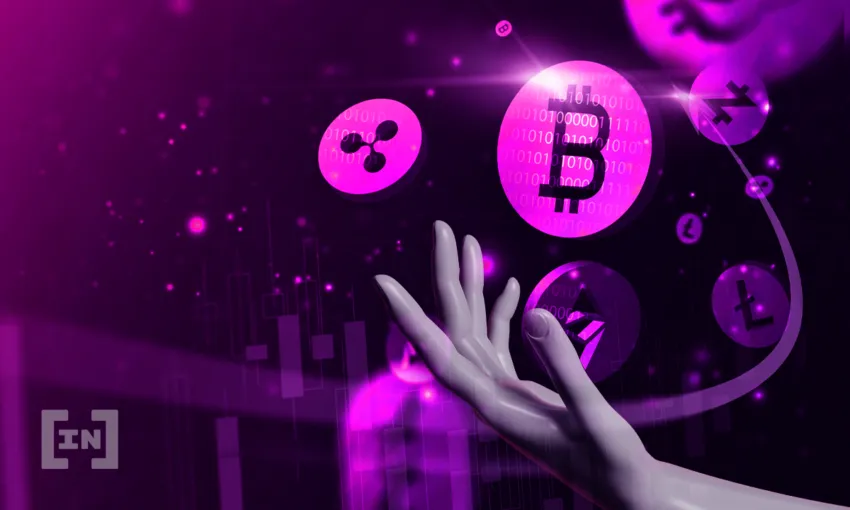 Beefy Finance is a multichain DeFi platform. BiFi is the native token of the Beefy Finance protocol. Its main use is, primarily, in the governance process.
A total of 1 billion BiFi tokens are issued. Initial supply of BiFi tokens is 100 million, a tenth of the total value. Distribution occurs two ways. First, 50 million BiFi tokens are available for mining in BFC/ETH liquidity pools or staking in BiFi. Furthermore, 50 million BiFi tokens are initially available on Uniswap.
The available supply of BiFi helps improve the network. Service Incentives use 40% BiFi tokens. Yield Farming utilizes 20%. This includes liquidity pool mining and staking (BFC/ETH). Furthermore, Treasury and insurance make up 15% of the total value.
Three ways you can earn BiFi tokens are available:
Various exchange services include BiFi
You can earn BiFi tokens through liquidity pool mining (BFC/ETH), and staking on BiFi (BFC).
BiFi allows users to deposit or borrow funds. Users who use lending tokens will receive BiFi tokens.
What are the Beefy Finance fees like?
Vaults charge 0.1% fees on withdrawal amounts. To promote their governance platform, there is also a 4.0% performance fee on the earned yield. The BiFi token is used in the governance process. BIFI token owners will receive a percentage of the fee when they stake their tokens in the governance pool.
When a user opts for the Harvest function, a fee of 0.5% will be charged.
Is Beefy Finance worth your time?
Beefy Finance openly admits that it takes inspiration from yield optimization projects such as Yearn Finance. However, Beefy contributes to the crypto-ecosystem uniquely. First of all, it aims to automate the process of finding the best yields. Besides this, it introduces several technical features that are unique to this protocol.
Beefy Finance is, also, mindful of the development of blockchain technologies. It attempts to embrace and integrate blockchains besides Ethereum. In this way, it encourages an open and developing crypto space. Through this, and its open governance policy, Beefy embraces a process of decentralization.
Is Beefy Finance worth your attention? The project legitimately appears to improve regular users' consistent attempts at finding better APY rewards. Beefy provides new, and often unique, yield earning potential. While its team is anonymous, Beefy's security has never been disputed so far. All these details taken into consideration point towards worthwhile investment opportunities in the DeFi field that are worthy of attention.
Frequently asked questions
How do you make money with Beefy Finance?
Beefy Finance is a multichain yield optimizer platform. Beefy provides users access to many liquidity pools called Vaults. Here, users can deposit crypto assets to the liquidity pool and earn rewards.
How do Beefy Finance vaults work?
Vaults allow users of Beefy Finance to deposit crypto assets and receive rewards in exchange for contributing to liquidity pools. These vaults employ a set of strategies and automated techniques that periodically reinvest the funds with a compound interest effect. The vault doesn't have a locking period unless expressly specified. After depositing funds, users receive $mooTokens which represents their share of the total value collected.
What does Beefy Finance do?
Beefy Finance was created by anonymous developers and offers a DeFi protocol for yield optimization. It provides many yield farming opportunities for its users through smart contracts that maximize the yield. Users can instantly start to earn compound interest by depositing their assets using any of the wallets that are available on the platform. The vault will automatically add the earned yield to grow the reward levels over time.
Is Beefy Finance audited?
Beefy Finance claims that DefiYield audited it in 2021. The project itself started in late 2020. The $BIFI token, the RewardPool, and timelocks were first audited. Later, Certik audited Beefy, verifying its smart contracts and various security aspects.
Disclaimer
All the information contained on our website is published in good faith and for general information purposes only. Any action the reader takes upon the information found on our website is strictly at their own risk. At Learn, our priority is to provide high quality information. We take our time to identify, research and create educative content that is useful to our readers. To maintain this standard and to continue creating awesome content, our partners might reward us with a commission for placements in our articles. However, these commissions don't affect our processes for creating unbiased, honest and helpful content.