There are several options if one wishes to purchase Ethereum. Those who are quite new to the space are still taken aback by the relative complexity of options. BeInCrypto has put together a guide to teach you how to sell Ethereum (ETH).
Selling Ethereum (ETH), and more generally, trading digital currencies has become easier since the early days of the market. Numerous exchanges makes this available on all devices. New investors also often get discounts and attractive offers to pull them into the market.
By and large, the liquidity of most assets have reached an appreciable level. The Ethereum blockchain is used as the standard for a wide variety of tokens on the market. Investing in Ethereum opens up many interaction possibilities with ERC-20 assets.
With Ethereum 2.0 soon to be released (the upgrade will see a phased release going into 2020), investors would say that now is a good time to invest in Ethereum. The next version of Ethereum will bring significant changes – not the least of which is greatly improved scaling. They are expected to increase the usability of the network, and make it more like the "decentralized world computer" that it has been described as.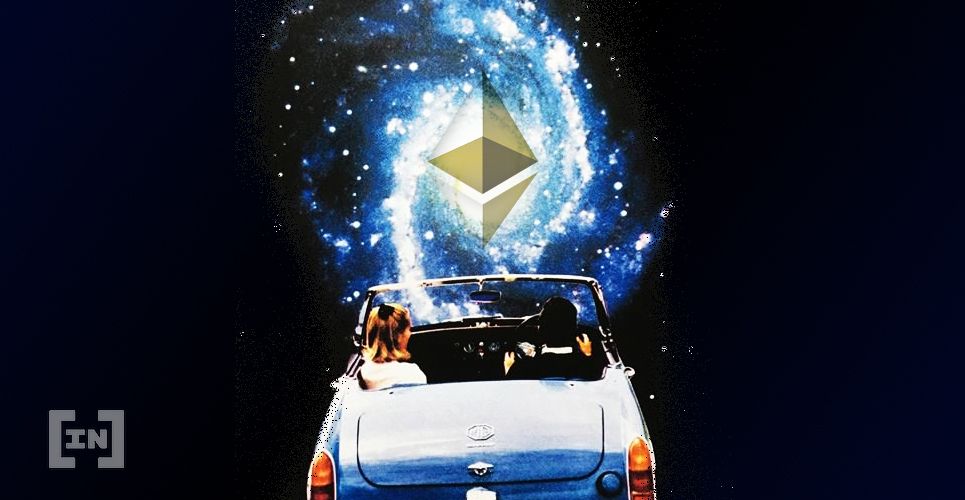 Before Selling, How Do You Buy Ethereum?
Ethereum (ETH) can be bought on several exchanges and be earned from mining as well. At approximately $209 at the time of publishing, the ETH token is far from its all-time high. It is affordably priced, at least compared to 2017 and 2018 levels.
We've already written a walkthrough for buying Ethereum. To summarize, you have several options depending on which exchange operates in your jurisdiction. You can use this same exchange to sell you Ethereum as well, which is a subject we'll move onto shortly. Suffice to say that you have both centralized and decentralized exchanges. The latter being a little more complicated but avoiding any restrictions imposed by jurisdiction.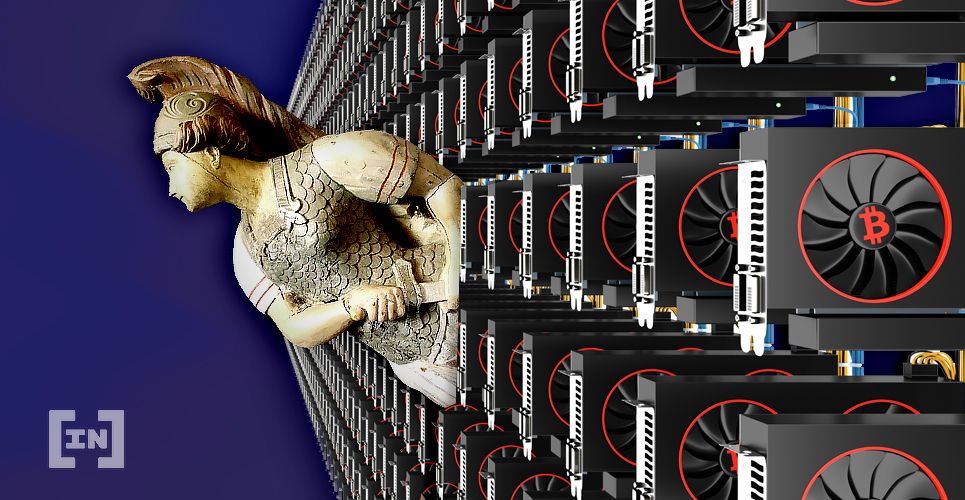 Earning Ethereum from Mining
You do not have to exclusively sell ETH. It is possible to earn Ethereum from mining, though this would require some investment in terms of mining hardware. It is no longer the case that anyone can begin mining ETH profitably, even if mining Ethereum is a little more decentralized than Bitcoin (BTC).
The general process is complicated if you're new to cryptocurrencies, but in a nutshell;
In addition to receiving a reward for mining blocks, you'll also receive rewards for fees associated with transactions. This is the gas fee that you'll see when you make transactions. You might have also noticed that the transactions with larger fees are prioritized over the smaller ones. This is essentially a way to skip the head of the queue.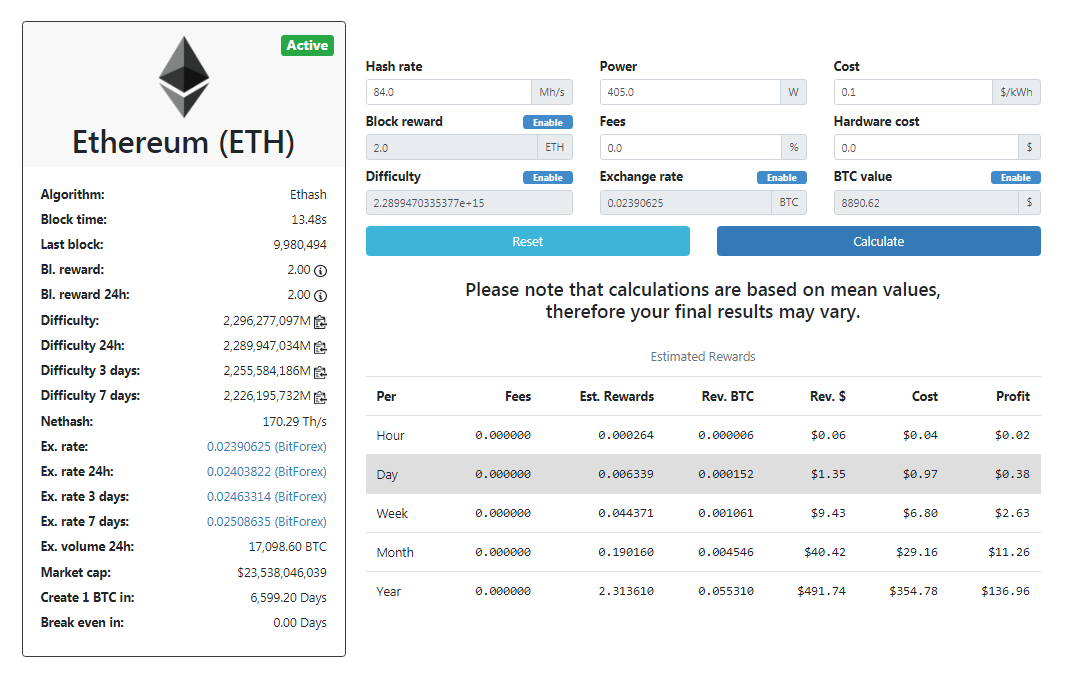 But how much do you earn by mining ETH and is it worth it?
This depends on the hardware you're using and the cost of electricity in your location. There are several helpful calculators available that give you an estimate of your profitability, including WhattoMine and CryptoCompare.
However, Ethereum will soon switch to using the Proof-of-Stake (PoS) algorithm. The staking model will render mining obsolete so it may not be worth entering mining at this time. Staking allows you to stake some of your funds onto the network to maintain the upkeep. You'll receive rewards for it proportional to your contribution.
Mining will likely still be in place until the end of 2020. If you have the hardware to spare and would like to earn a modest amount of Ethereum, then perhaps it is worthwhile.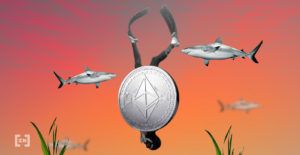 Storing Your ETH Safely
Before you learn how to sell ETH, you must first learn how to store it. Of the utmost priority for any investor is the safe storage of assets. Numerous incidents over the years have underscored the risk associated with storing assets on exchanges, tallying to billions of dollars worth of assets since the great bull run of 2017. Malicious attackers have made it a point to target the uninformed using phishing attacks. Furthermore, centralized entities themselves have shown to have weaknesses.
Once stolen, it is very difficult to retrieve those funds. It is advised to never put yourself in a position where you may be at risk. The safest storage options are either cold wallets or paper wallets. While the former is a little more expensive, it is disconnected from the internet (hence the name 'cold') and is demonstrably safe. Paper wallets are also extremely safe, but they can be inconvenient to manage, as the keys require safe storage. However, they are free to create.
Choose carefully, but make sure that, if you're planning to invest in large sums of Ethereum or hold it already, you do choose a safe storage option.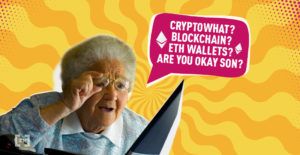 Selling Ethereum: Easier than You Think
So where to sell Ethereum? As mentioned, you'll have to use an exchange, either centralized or decentralized, to sell Ethereum. We recommend choosing an exchange that complies with all of the regional laws in your jurisdiction.
Coinbase and Binance are two popular exchanges that serve dozens of countries across the world; perhaps this may be a good starting point for you. Both exchanges have implemented KYC procedures, but these typically process in a few days and should put you in a place to start selling Ethereum quickly enough. You'll need to provide some basic personal information about yourself, as well as photographs of yourself and government-issued identification.
It is also well worth noting that both exchanges also have their own tokens – USD Coin (USDC) and Binance Coin (BNB) – which come with benefits if used on the exchange.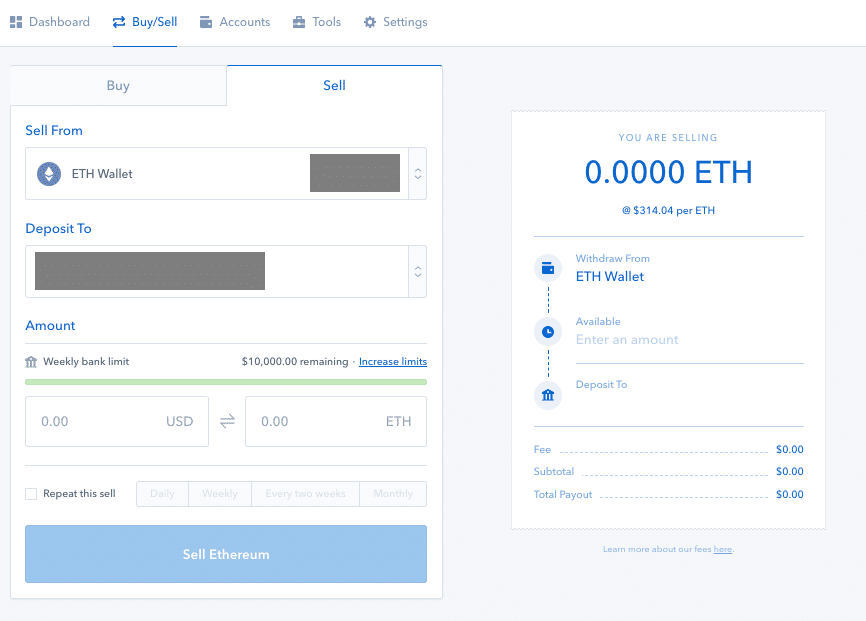 So, to begin selling ETH:
You'll need an account on an exchange. On whatever exchange you choose, you should see options like 'deposit', 'withdraw',' trade', and 'sell' – something to that effect. If you've already got Ethereum, then it is likely that you should already be familiar with the process of using an exchange.
If you don't have Ethereum, and this is the first time you're purchasing the asset, then you'll have to deposit some fiat funds with which you can purchase Ethereum. Fortunately, there is no minimum limit to purchasing assets. You could buy $10 worth or $1000 worth.
Depending on the exchange, you may be able to use debit and credit cards, bank transfers or PayPal. Once you've deposited some funds, you can begin trading. This requires to place an order for the trade, which will then have to be taken up by someone else. This usually happens quickly, especially for smaller sums of the asset.
.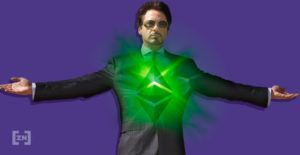 Selling Ethereum for Fiat Currencies
Many, though not all, cryptocurrency exchanges will let you sell Ethereum for fiat currencies like the US Dollar or the Euro. Some will only let you trade it for other cryptocurrencies, like Bitcoin. One thing to note is that all exchanges have withdrawal fees, which vary in rate depending on the exchange, method of withdrawal and the currency in which it is withdrawn. Some, however, may have no withdrawal fees for a certain period or certain sum, such as the Gemini Exchange.
Assuming you'd like to sell Ethereum for USD or EUR, you have the aforementioned options of Coinbase and Binance – but do check the documentation for whichever exchange you decide to use. The actual matter of selling your Ethereum for fiat is quite simple, as all it requires is going to the respective sell tab and trading your ETH for whatever fiat currency of your choice.
A greater number of exchanges are offering fiat options, and payments channels such as PayPal, so you needn't worry about withdrawing your assets like one had to just a few years ago. Wire transfers are also available on some exchanges.
Trading Ethereum for Bitcoin and Other Cryptocurrencies
Selling Ethereum to Bitcoin is even easier than trading it for fiat currencies, as all it requires is a simple trade that will convert Ethereum to Bitcoin and deposit it into your account. Bitcoin and Ethereum are the two most popular tokens on the market and have sufficient liquidity. You'll find them on every exchange.
Wallets even allow you to do this directly from your wallet, so it even avoids the hassle of having to log onto an exchange. Bear in mind that in such cases the trading fees can be higher, so do your due diligence.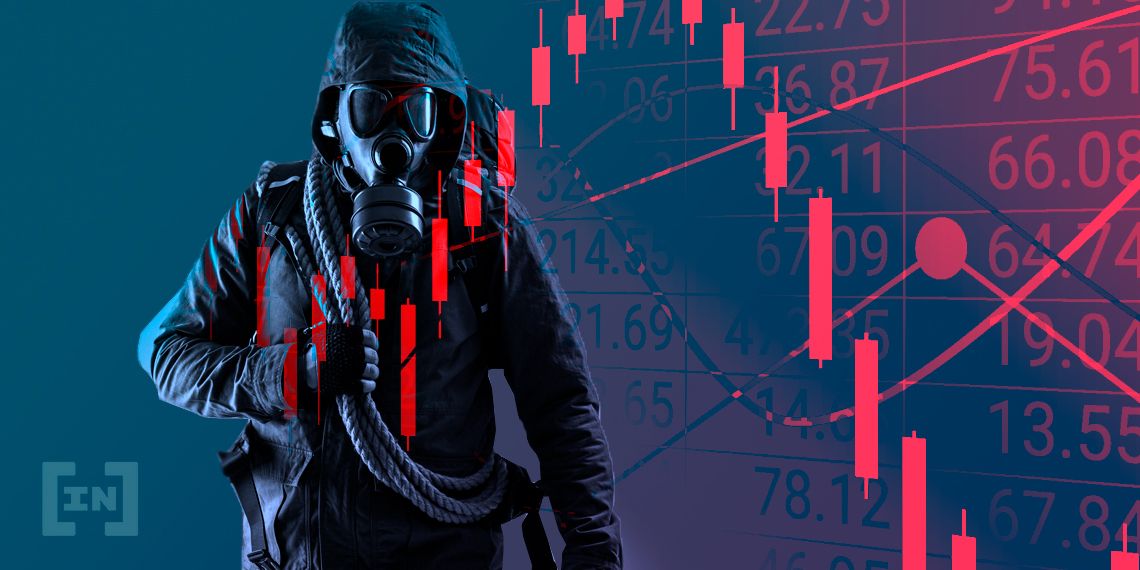 Which Centralized Exchanges Could You Use?
Given that Ethereum is the second-largest digital asset by market cap, you should have no problem finding an exchange that operates in your country. However, not all exchanges are entirely reliable or safe, so consider the following list of exchanges, and check if they operate in your country. These exchanges have been in operation for some time and entrenched themselves in the market:
This list is by no means exhaustive but it serves as a good starting point. Some of these exchanges even offer attractive benefits for first-time users. Always read the fine print and the user reviews on the exchange. However, these are generally a good starting point for those who want to know how to sell Ethereum.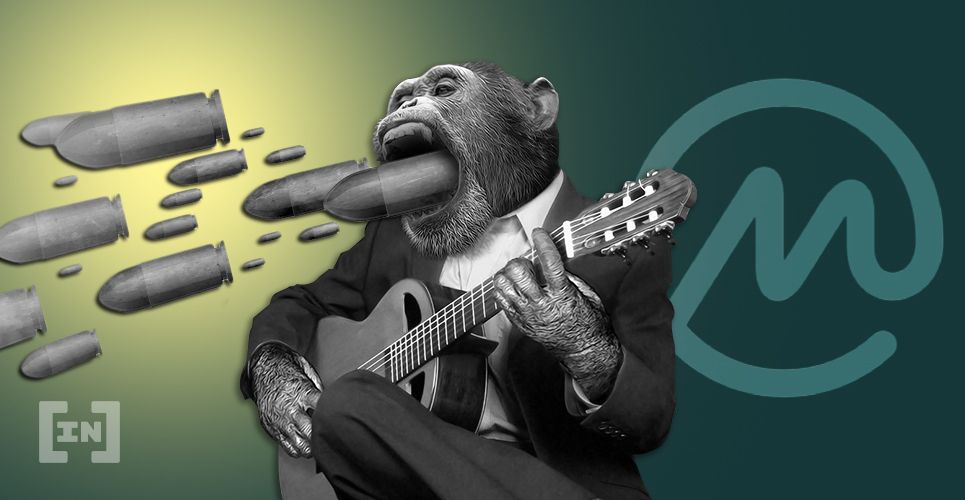 A Few Words on Selling Ethereum on Decentralized Exchanges
Decentralized exchanges (DEXs), which are exchanges that conduct transactions directly between peers, are growing in popularity, as such exchanges refine their infrastructure and technical capabilities. Examples of such services include Loopring (which actually offers a decentralized protocol for exchanges to use), 0x (ZRX), Kyber Network (KNC), and Binance DEX.
The primary difference between centralized and decentralized exchanges is that the latter involves no centralized party – you are in control of your assets and trades. As there is no centralized party, DEXs are safer, cheaper, and much safer. Loopring has described how its protocol allows 1000 trades to be conducted at the negligible cost of $0.124.
While there are certainly attractive qualities to decentralized exchanges, they remain a little complicated for all but the tech-savvy, and as such is not recommended for all but the most ardent of investors and traders. However, if selling Ethereum and other assets is something that you may do over a long period of time, do note that you may save a lot in withdrawal and other fees if you were to use a decentralized exchange.
There is also the option of selling Ethereum to someone you know directly, but this has its own risks, namely that you must trust the buyer. Be doubly sure of the public address you are sending the Ethereum to, make you sure you meet in a public place and ensure that the both of you execute your respective transactions at the same time.
Congratulations, you know how to sell Ethereum!
Now you know how to sell ETH. As you can see, it's not all that difficult to sell ETH for fiat or crypto, once you've set yourself up on an exchange. Exchanges are also increasing their payment options, which only makes the whole process more accessible to a greater number of investors, especially in a time when the market is pulling in a greater number of users, as indicated by the increase in activity on the Ethereum network.
Many investors may be of the belief that Ethereum is currently ready for a price rally, given past price points and the imminent arrival of Ethereum 2.0. Regardless, from an investment perspective, Ethereum, along with Bitcoin, would be an important allocation in any diversified portfolio. The ease with which Ethereum can be sold only makes it easier for an investor to consider purchasing the portfolio.
< Previous In Series | How to buy Cryptocurrency & NFTs 
Frequently Asked Questions
What is the difference between Ethereum and ETH?
How do you buy and sell ETH?
Disclaimer
In line with the Trust Project guidelines, the educational content on this website is offered in good faith and for general information purposes only. BeInCrypto prioritizes providing high-quality information, taking the time to research and create informative content for readers. While partners may reward the company with commissions for placements in articles, these commissions do not influence the unbiased, honest, and helpful content creation process. Any action taken by the reader based on this information is strictly at their own risk.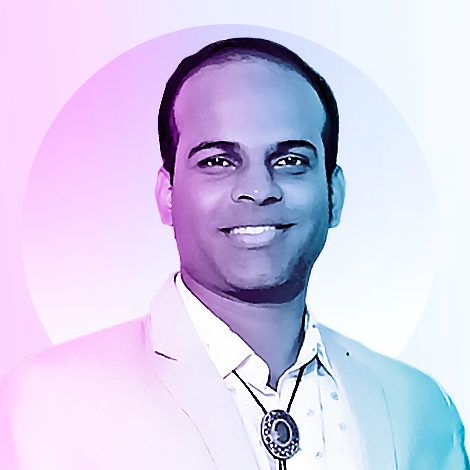 Rahul Nambiampurath's cryptocurrency journey first began in 2014 when he stumbled upon Satoshi's Bitcoin whitepaper. With a bachelor's degree in Commerce and an MBA in Finance...
Rahul Nambiampurath's cryptocurrency journey first began in 2014 when he stumbled upon Satoshi's Bitcoin whitepaper. With a bachelor's degree in Commerce and an MBA in Finance...
READ FULL BIO
Sponsored Sponsored