Learning how to buy bitcoin on Cash App is something many aspiring traders are starting to do. The application was already widely used for cash purposes, but now you can buy bitcoin on the Cash App, which significantly increases digital asset accessibility.
If you're trying to get involved, this guide will show you How to Buy Bitcoin With Cash App, as well as what you can do with the assets after your purchase.
Want to be in crypto like a PRO? Join BeInCrypto Trading Community on Telegram: read news on crypto, watch a FREE trading basics course by BeInCrypto Global Trader, ask technical analysis and get answers on all your questions from PRO traders! Join now
How to Buy Bitcoin on Cash App Instantly?
Buying bitcoin on Cash App is an instant transaction! However, there are a few ways you can choose to do so. To start, you can make custom orders based on your market predictions.
For example, you can set an order for $10,000 lower than the asset's current price, having Cash App automatically make the investment at that time. This way, you'll never miss out on any changes. Otherwise, you can set limit orders.
Say that you learned how to buy bitcoin on Cash App and bought in at $30,000. You don't want to lose those funds based on volatility, correct? Therefore, you can set a limit order at, say, $29,000. If the price drops a little below $30,000, you still hold your investment. But if it drops further, you can minimize your losses by having the app sell at that time.
Finally, you can set up automatic recurring purchases within the application. This is where you establish a set amount of funds to purchase Bitcoin at specific intervals. Your options are daily intervals, weekly intervals, or every two weeks. However, there is a minimum $10 purchase to do this.
How Much Bitcoin Can I Buy on Cash App?
You can buy as little as a $1 worth, or as much bitcoin as you want on Cash App. Starting small is a good way to get used to investing and to learn how to participate in the industry.
How do you Use Bitcoin on Cash App?
On your path to understanding how to use Cash App to buy BTC, you can do various things with the assets in your wallet. While holding bitcoin, you can choose to send it to other users via their $Cashtag or username. This is free and instant.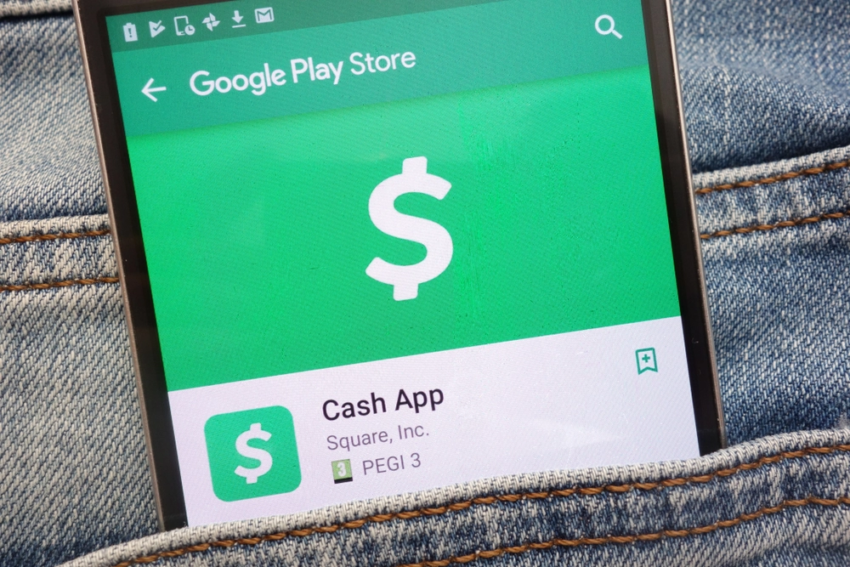 Here's how to do so:
Head to the Banking Tab on the Cash App home screen.
Select Bitcoin.
Tap on Send Bitcoin.
Input a $Cashtag and an amount to send.
(Unfortunately, we cannot include step screenshots due to a Cash App security feature.)
You can also send your Cash App bitcoin to an external wallet that you or someone else owns. This requires an external wallet address, however, and will take some time to finish. The Cash App website states around two hours for an external transaction.
If you're just looking to invest in bitcoin on Cash App you can easily buy the asset with cash via a linked bank account or debit/credit card. However, note that there are a few limits the application sets:
$100,000 weekly purchase limit.
$10,000 cash deposit in Bitcoin per week.
$2,000 daily withdrawal limit.
$5,000 weekly withdrawal limit.
Selling Bitcoin has no limits.
Moreover, you can choose to set bitcoin price notifications whenever the price shifts 5% either way. That, and if you make purchases with the Cash App Cash Card, you can earn bitcoin deposited right into your account.
It's also worth noting that Cash App may charge transaction fees for buying and selling bitcoin. Keep that in mind before you make a purchase.
Does Cash App require AML KYC?
You must verify your identity in various steps to move around bitcoin on Cash App. This process requires part of your social security number, scans of your ID or driver's license, a photo of yourself, and information regarding your workplace. If you're not comfortable providing that information, Cash App might not be the right platform for you.
Can you Convert Bitcoin to Cash on Cash App?
Yes! Any time you sell your Cash App bitcoin you're converting the digital asset to USD. Note that this may cost a fee, however.
Is it Safe to buy Bitcoin on Cash App?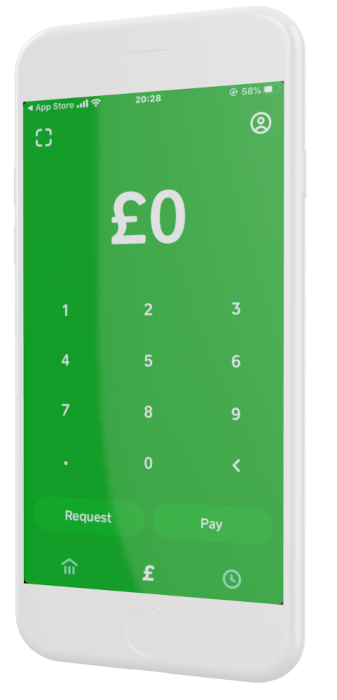 It is safe to buy BTC on Cash App. The application isn't built by some unknown company in an undisclosed location. The platform is proudly developed by Twitter CEO Jack Dorsey, who is a massive proponent of cryptocurrencies like Bitcoin.
While the app isn't un-hackable (no application is), you can rest assured that purchases within Cash App are never a scam. What you do with your BTC on Cash App, however, is entirely up to you.
How do I Convert Bitcoins to Cash?
You now know how to purchase BTC using Cash App. However, you may want to sell your cryptocurrency down the line. Fortunately, the process of doing so is quite easy:
Tap the Investing tab of Cash App.
Select Bitcoin.
Click the Sell button.
Enter your amount or choose from one of the presets.
Confirm the sell.
That's it! Now you have cash in place of your bitcoin. That cash can be placed in your bank account or held in the application. Cash App allows you to automatically cash out whenever you receive cash. Otherwise, you can choose to do a standard withdrawal, which is free and takes 1-3 business days. There's also the instant withdrawal option, which costs a 1% fee.
Does Cash App support the Lightning Network or Taproot?
You will be happy to know that Cash App supports both the Lightning Network and Taproot! Taproot is a Bitcoin network upgrade that allows for: more private and secure transactions. improved scalability, and potentially smart contracts. As of December 1, 2021, all Cash App customers can now send BTC to Taproot-enabled wallets.
The Lightning Network is a payment channel on top of Bitcoin; it is intended to facilitate faster transactions with little to no fees, through off-chain settlements. As a result, payments made on the Lightning Network are near instantaneous.
To send bitcoin using the Lightning Network:
Tap the Payments '$' tab in the app.
Tap the QR Scanner on the top left corner of the screen.
Scan the Lightning Network invoice QR code.
Follow the prompts to confirm and pay requests.
The Lightning Network is automatically used for all transactions made with QR codes. That is unless, you have reached your Lightning sending or receiving limits, or you specify that you want to send or receive using the Bitcoin Network. Using the Lightning Network on Cash App, you can send or receive payments in bitcoin, up to $999 every seven days.
Furthermore, you may use Cash App for Lightning and Bitcoin Network transactions. This means that you can request, send, receive, and withdraw BTC from others both inside and outside of Cash App.
Is Cash App a good way to use Bitcoin?
Now that you've learned how to use Cash App to purchase bitcoin. Congratulations! This is one of the most accessible ways to start investing in the digital asset. Cash App is a great way to gain exposure to BTC, with minimal risk.
Good luck trading out there, and keep your funds safu!
How to buy Cryptocurrency & NFTs | Next In Series >
Frequently Asked Questions
What is Cash App?
Cash App is a mobile payment service that allows users to transfer money to one another using a mobile app.
How do you buy bitcoin on Cash App?
Tap the investments tab on the Cash App mobile app. Press the Bitcoin tab and look for the buy button.
Does Cash App support the Lightning Network or Taproot?
Yes, Cash App supports both the Lightning Network and the Taproot upgrade.
Does Cash App have withdrawal limits on bitcoin?
Yes. Cash App has a max withdrawal limit of up to $2,000 daily, and $5,000 weekly.
Disclaimer
All the information contained on our website is published in good faith and for general information purposes only. Any action the reader takes upon the information found on our website is strictly at their own risk.
At Learn, our priority is to provide high quality information. We take our time to identify, research and create educative content that is useful to our readers.
To maintain this standard and to continue creating awesome content, our partners might reward us with a commission for placements in our articles. However, these commissions don't affect our processes for creating unbiased, honest and helpful content.