Gemini vs Coinbase: In 2021, which platform proves to be the best? Learn more details in this comparison review.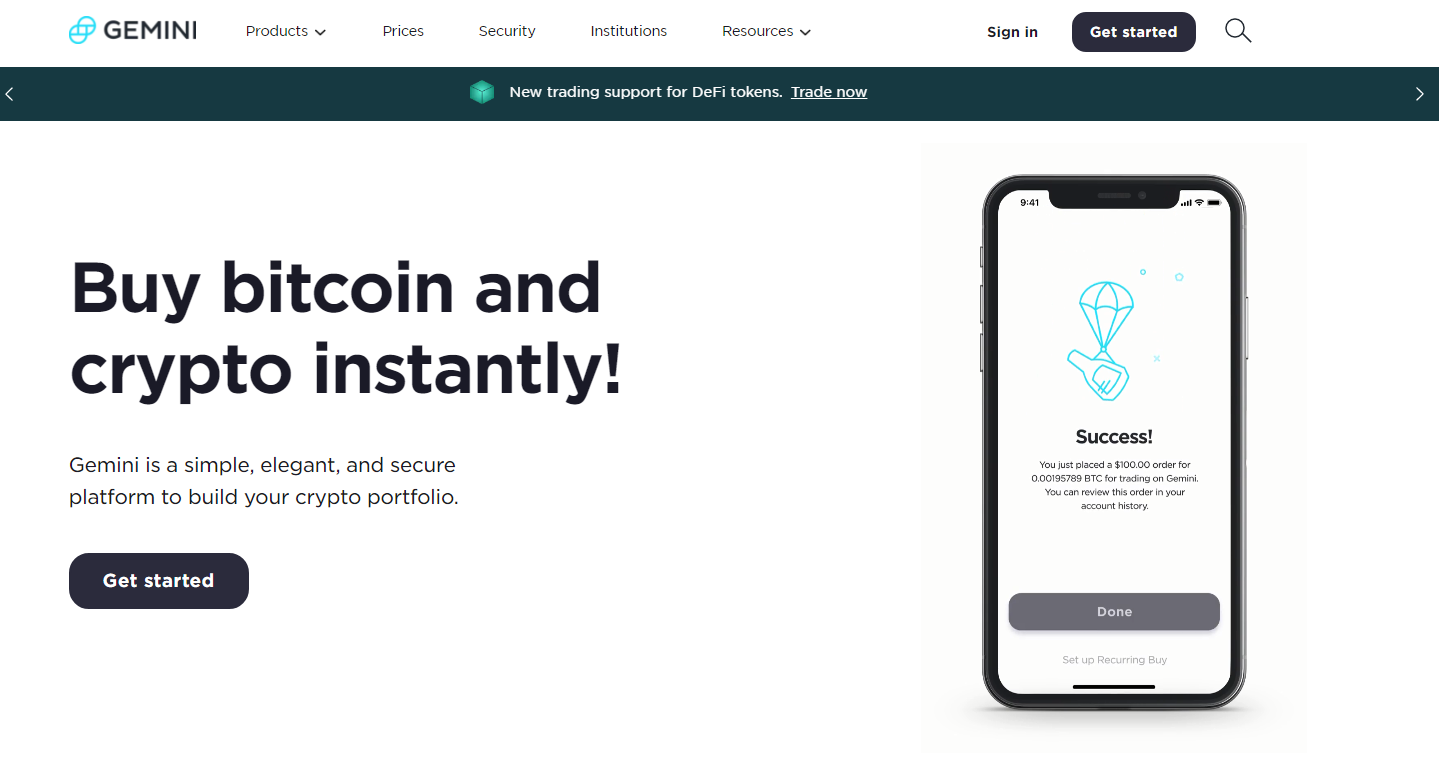 Gemini was founded in 2014 by the Winklevoss twins. The platform has grown to support 48 cryptocurrencies, including bitcoin (BTC), ethereum (ETH), and its own cryptocurrency, GUSD.
The fees, however, are high. Gemini charges two fees, the transaction and convenience fee, amounting to 1.99% of your transaction. This cost may depend on how serious you are about cryptocurrency.
Gemini's tiers relate to how much control you would like over your crypto portfolio. These range from "self-custody" or building your own strategy to "third-party custody" in which others manage your cryptocurrency. In this sense, the fees may be worth it to have the ease of a fully managed portfolio.
At the time of writing, the platform had a trading volume of over $166 million. The exchange now has operations in over 50 countries, growing from just the U.S. in the last six years.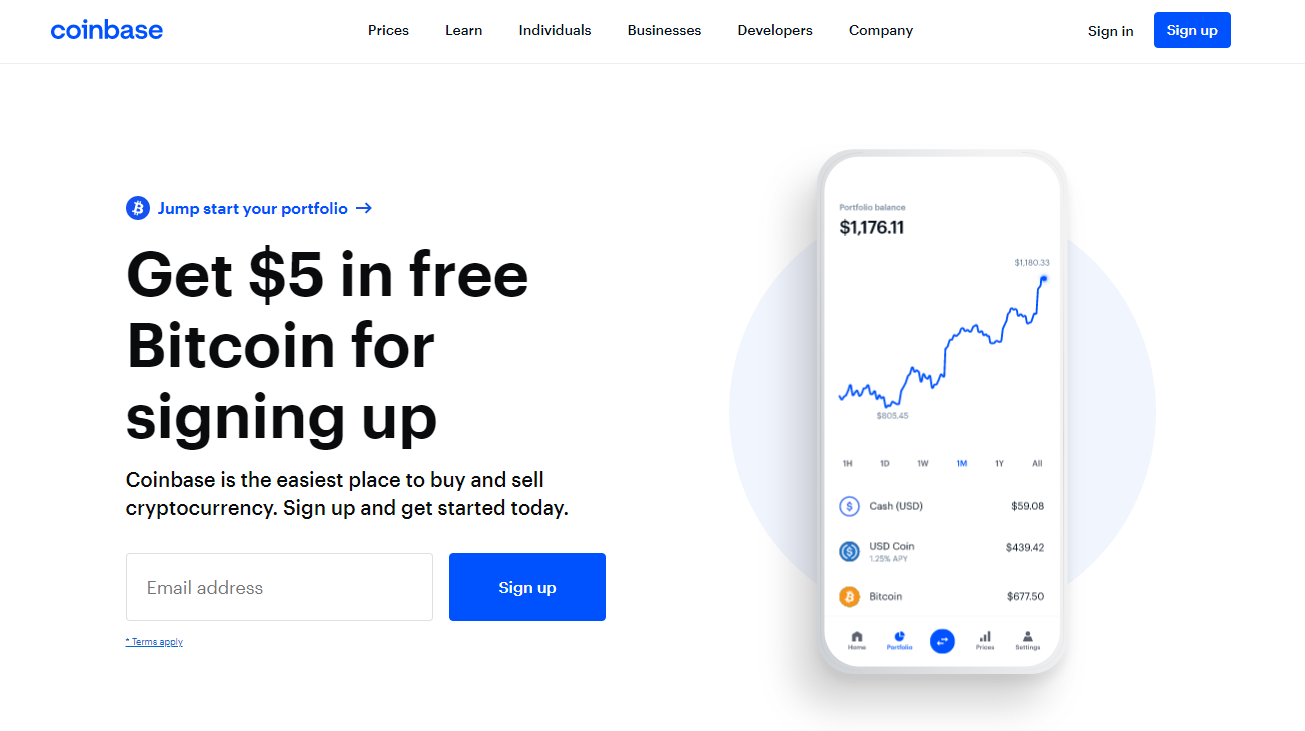 Brian Armstrong and Fred Ehrsam, who worked as software developers for companies such as IBM and Airbnb, founded Coinbase in 2012. Since then, it has grown to have 56 million users and, in early 2021, floated on the stock market.
Coinbase's success may be in part down to the range of 84 cryptocurrencies available to users and, more recently, the launch of Coinbase Pro, a subscription giving users for professional crypto traders.
Compare Coinbase's 24-hours trading volume — at the time of writing a whopping $3.21 billion — to Gemini, and you'll see the sizable difference. However, which is the better platform should not be dictated by their user count alone.
Coinbase is well known for its range of products, including a debit card and an interest-earning account.
Fees: Coinbase or Gemini?
Coinbase is, on the whole, cheaper for crypto HODLers and traders. While still charging several different fees, their structure is simpler. Coinbase takes a flat fee for each of its services to everyday users. With the exception of its staking service, the platform charges no more than 2.49% for any of its services. For staking, they take a 25% commission of any reward. Nevertheless, Coinbase's fee structure is simpler, particularly if you are looking at investing or trading with large amounts of money.
By comparison to Coinbase, Gemini's fees are not only high but equally complicated. Depending on what you do, Gemini's fees range anywhere from $0.99 to upwards of $20 for big orders in some countries. Gemini charges a Mobile or Web fee, depending on the device you use to purchase crypto, custody, and transfer fees.
Gemini vs Coinbase: which one is better for trading?
Crypto trading is, of course, a more specialist activity on Coinbase and Gemini than what the everyday user does. Despite this, it is still vital that users have these tools. Coinbase currently supports crypto trading in over 42 countries, but this activity is currently only supported on Coinbase Pro. In most countries, there are well over 100 trading pairs available to customers.
By comparison, Gemini is only slightly more limited, supporting just over 20 trading pairs between digital assets. On the plus side, there are many other foreign currencies to trade against these cryptocurrencies. As a newer platform, this is understandable; if you want full flexibility to trade, Coinbase Pro is far better.
Which countries do Coinbase and Gemini support?
Coinbase claims to support, sometimes with limited capabilities, over 100 countries. However, upon research, it appears that this number comes to just below one hundred. While in the U.K. and the U.S., pretty much all of their services are available, in others, such as all countries in Africa, it is only possible to convert cryptocurrencies. A full list of countries that Coinbase is available in is available here.
Gemini supports 57 countries. However, it does cover some of the countries where Coinbase isn't currently supported, such as Australia. Between them, they cover most of the world. Further details of this can be found here, where clicking on many of the countries will give you detail as to what cryptos are supported. There is very little difference in many countries. It is certainly worth checking.
User interface
Gemini's interface certainly provides much more detail, something which is very useful if you plan to trade cryptocurrency, rather than hold long-term. However, this may not cater well to a less advanced user. By comparison, Coinbase's interface is clear and simple, making it easy for anyone to use. Both have sections where you can learn how to use and navigate their platforms. This makes it possible to learn, but unless you are advanced in crypto trading, Coinbase wins.
Which exchange offers more services?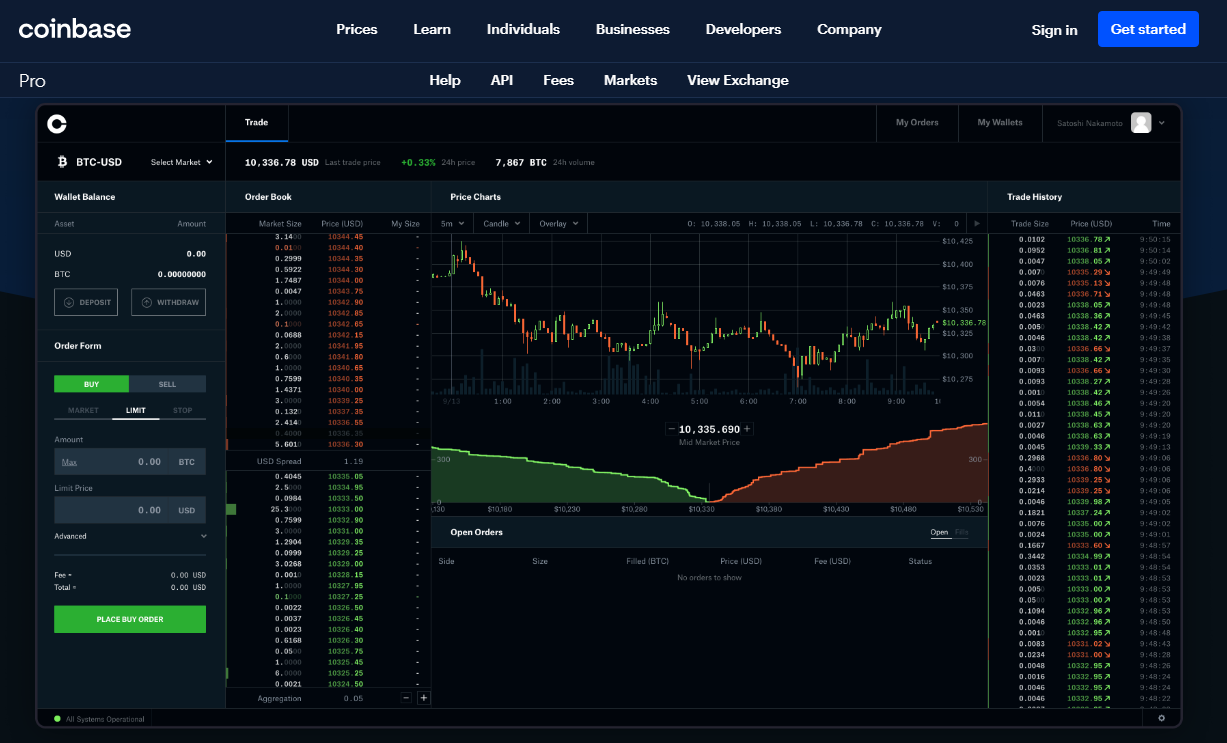 Gemini offers plenty of services, including the option to store your crypto in Gemini wallets, through its custody services. Users can also trade their cryptocurrency on the platform or Gemini Clearing, allowing two parties to trade "off the order book." Finally, Gemini has launched its own cryptocurrency, GUSD, a stablecoin that is now available on several other platforms.
Coinbase offers custody services that allow you to hold a cryptocurrency portfolio, the ability to buy, sell, and send crypto to others. Additionally, like Gemini, it has an educational platform for beginners and offers its own stablecoin, USDC.
Coinbase Pro users have access to all those features, plus professional daily trading, a more advanced interface, multiple types of orders, and lower fees. In this respect, Coinbase outdoes Gemini, despite its additional "off the order book" trading features.
Customer support: Coinbase vs Gemini
Neither seems to have a good reputation for customer support. Coinbase does seem to offer more options for the type of things that you can enquire about. This, although it does not improve their reputation, may make them slightly more prepared to answer your queries. As such, Coinbase's customer support may be marginally better. In addition, their reviews on Trustpilot are slightly better. If you are looking for reliable customer support, you may not get it from either. All things considered, users of Coinbase stand a better chance than users of Gemini.
Mobile app: Gemini vs Coinbase
The mobile app for both of these is clear and simple. If you want a quick process, given the payment options, Gemini is the one to go for. While they both have many of the same features, Gemini offers transfer through the Open Banking provided by Plaid. Nevertheless, Coinbase works for many people. It's clear and simple and while it might require a few extra steps in parts of the app, the user interface works well.
This is not to say that the UI for Gemini is bad. In fact, it lives up to Coinbase in many areas, if not better. That will mostly depend on your preferences. If you have a need for a quick process and more payment options, Gemini may be the option for you. However, Coinbase is clear and simple, giving the information you need at your fingertips.
Security: Coinbase vs Gemini
While both seem to have had security breaches in the past, for the most part, both platforms are secure. Both platforms use offline storage systems for the majority of their cryptocurrency, minimizing security risks considerably.
Gemini boasts that even their senior leadership, the Winklevoss brothers, are unable to access the cryptocurrency held on the platform. Coinbase holds its user's cryptocurrency in cold storage that is geographically separated from their headquarters, making unauthorized access more difficult.
In answer to which is more secure, it is very hard to tell. However, you can be sure that both have taken significant measures to make sure that your crypto is safe. Gemini sells itself as the "safest crypto exchange," and it may be true, given the rigorous security. On the other hand, either would satisfy my need for security.
Which exchange is more trustworthy?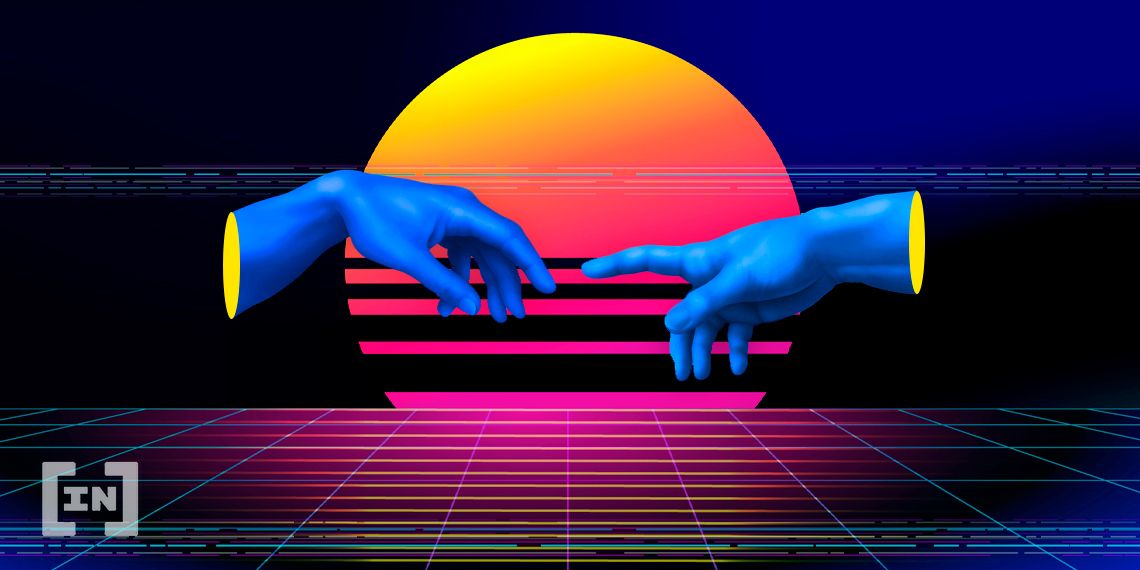 Gemini and Coinbase transactions are FDIC insured, meaning that your funds are protected if something goes wrong. With any cryptocurrency transaction, it does, of course, carry a certain amount of risk. However, if something besides the investment losing value were to happen, your funds are safe.
Is Coinbase or Gemini better for daily trading?
Gemini is, by a long shot, better for daily trading. While having slightly fewer trading pairs options, the daily limit for trading is higher than its competitor. Coinbase, rather than having a daily limit, restricts most users to a weekly limit. This is a fraction of the limit on Gemini accounts and for serious traders, this could be a considerable downside.
Which is better, Coinbase or Gemini?
The question of Gemini vs Coinbase is an important one, if you want to get the best platform for you. While both exchanges have many of the same services, there are subtle differences that don't necessarily make one better than the other, but are more suited for certain users.
Gemini certainly gives more flexibility, depending on your experience and your activity. The tiers system allows for cheaper fees for users that do little trade on the platform. This means it makes its money from experienced traders who would handle larger transactions. In this sense, you could view the Gemini system as fairer, putting less of a burden on newer users who don't trade as much. However, on the other hand, the simplicity of Coinbase, both in terms of fees and interface, may appeal to any cryptocurrency investor.
The fact that Coinbase has two years more on Gemini and a larger user base might say something about the platform's ease of use. Moreover, the founders of this platform have a financial background which, while not affecting the day-to-day workings of Coinbase, makes them more trustworthy.
Disclaimer
In line with the Trust Project guidelines, the educational content on this website is offered in good faith and for general information purposes only. BeInCrypto prioritizes providing high-quality information, taking the time to research and create informative content for readers. While partners may reward the company with commissions for placements in articles, these commissions do not influence the unbiased, honest, and helpful content creation process. Any action taken by the reader based on this information is strictly at their own risk.