Interest in NFTs is skyrocketing. It is estimated that in 2021 alone, sales of NFTs reached nearly $25 billion. Naturally, the fascination with the art form leads to both an increase in assets looking to be sold, as well as a dilution of the market.
Nifty Gateway is an NFT marketplace that seeks to provide quality over quantity. The platform exclusively features curated and verified art. The names attached to the art pieces are, most often, already established within the community. Ultimately, Nifty Gateway looks to position itself as something akin to a modern art dealer.
How does Nifty Gateway work? Can it be profitable for your needs? Are you likely to find the NFTs that suit your taste and investment principles? We'll answer these questions and more in our expansive Nifty Gateway review.
What is Nifty Gateway?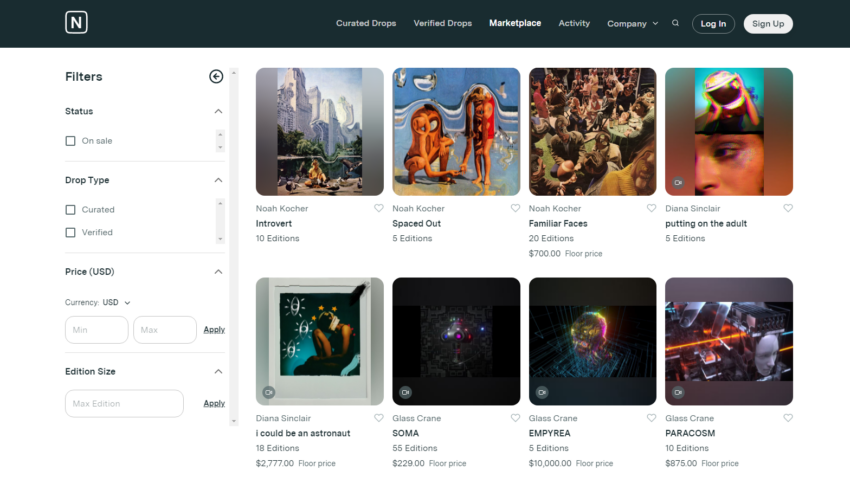 Nifty Gateway was founded in 2018 by Duncan and Griffin Cock Foster. The startup received funding initially from California investment firm Boost VC. Nifty Gateway's creators say that the project was originally designed to help young artists have more opportunities and greater choices, while also embracing blockchain technology's potential.
Famous crypto-investors, The Winklevoss twins, purchased the platform in 2020 through the crypto company Gemini LLC. Since then, the popularity of the NFT marketplace has grown.
In 2020 alone, Nifty Gateway helped sell NFTs worth more than $11 million. The platform has also hosted an NFT drop from well-known digital artist Beeple that's estimated to be worth $6.6 million.
Nifty Gateway aims to be a unique NFT platform. This platform combines crypto technology with collectible art to create a rich portfolio of high-value, tradable assets that offer a new way to invest.
NFTs are unique crypto assets that are indivisible. They verify ownership of digital assets and confer trading ownership rights. They are primarily used for trading digital collectible items.
An exclusive NFT platform
Nifty Gateway partners with artists and brands to produce limited-edition digital art collections.
The company has created a curated platform with guidelines for sellers. The website has been used by the likes of Deadmau5, Grimes, and Lil Yachty. These figures often take part in "drops," which render their work as exclusive Nifty Gateway content. The platform seeks to position itself as an elite NFT market.
If you are based in the U.S., Nifty Gateway will accept credit and credit cards. This is rare for an NFT market. You will need to open a Gemini cryptocurrency exchange account if you are based in another country.
Ultimately, the rise of platforms like Nifty Gateway works as proof of the public's growing interest in blockchain technology.
Nifty Gateway and accepted cryptocurrencies
Nifty Blockchain NFTs, called "Nifities," are based upon the ETH blockchain. The marketplace says that they are looking to collaborate with top brands and artists to create limited edition, high-quality Nifties that can only be found on Nifty Gateway.
It is common for NFT Marketplaces to charge fees for selling NFTs. The buyer usually pays this fee, which is a percentage of the NFT sale price. Nifty Gateway charges a 15% fee. However, it is one of the highest fees for NFT marketplaces, though it is very affordable compared to an average physical art gallery. In the end, Nifty Gateway aims to position itself as a high-end digital art gallery.
NFTs can be purchased using fiat. Sellers can withdraw earnings to their debit or credit cards. This is a feature that is rarely found on similar marketplaces. It makes trading NFTs much more accessible, regardless of the buyers' and sellers' experience in the crypto world.
You must connect your MetaMask to deposit a Nifty using an external wallet. You can also connect a wallet that is compatible with ERC-721 tokens, such as Lumi Wallet or Trust Wallet. If your NFT is in a separate wallet, you will need to transfer it to Nifty Gateway by setting up a MetaMask wallet and then depositing it.
Features
Nifty Gateway aims to push its exclusive status by working with well-known celebrities from the art world. These Nifties drop every three weeks. Thereafter, the marketplace is the only place where you can purchase those NFTs.
You can instantly buy or sell any crypto collectible using your credit card through the Nifty Gateway marketplace. Trading Nifties is as simple as buying and selling physical trading cards. This is an attractive feature for those less interested in the blockchain technology involved in NFTs.
Anyone can apply for the position of creator. As an artist, they have full control over what commissions they receive. It could be 5% or 50% of secondary market sales. The platform, however, mentions being picky about what artists are allowed to place their work on sale.
You can visit the account page to request a refund if you have sold a Nifty or made a deposit. However, only U.S. bank account holders can withdraw directly from their bank accounts.
Bank accounts have a limit of $5000 per week, for cash withdrawals.
Advantages of Nifty Gateway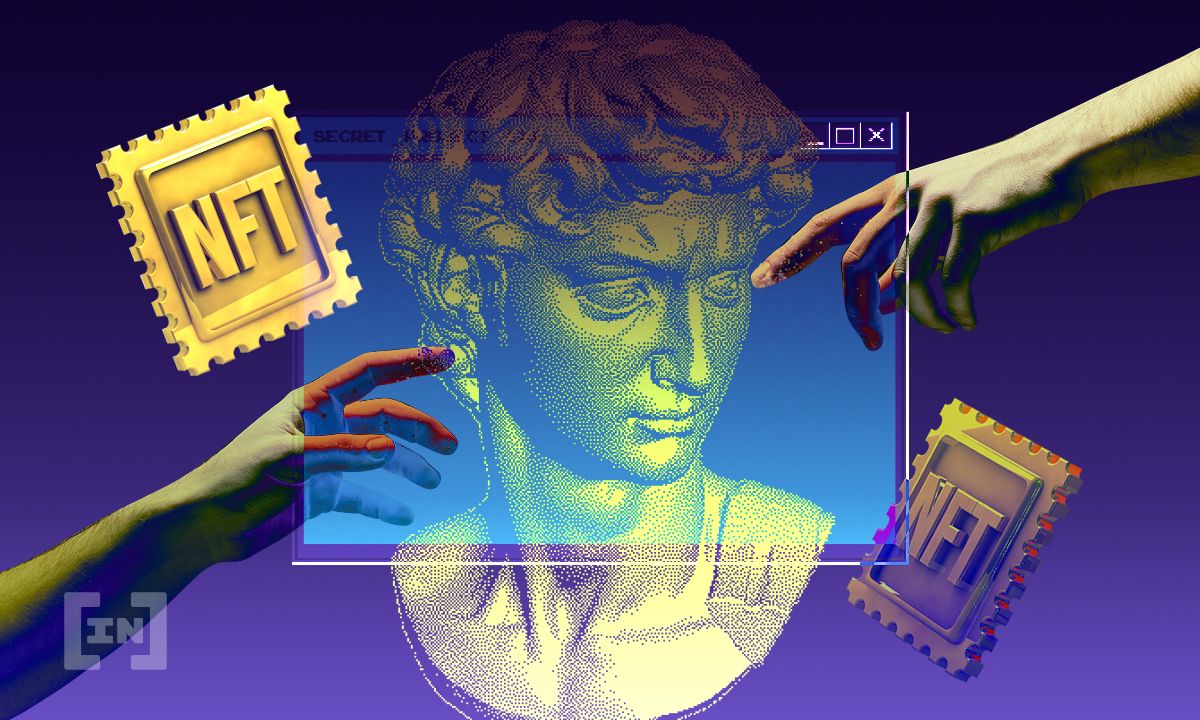 Nifty Gateway is worth checking out whether you're looking to invest in NFTs or if you're an artist. There are several positive facets of the marketplace worth spotlighting.
Many of the NFTs sold here were created by well-known artists. There are many names on the list of NFT-creators selling their products on this marketplace, including Beeple, Michael Kagan, and Deadmau5, as well as Calvin Harris.
Nifty Gateway is built on the Ethereum blockchain. This is the most popular blockchain for NFT trades. Furthermore, anyone can apply to become a creator. Artists get to pick the commissions that they receive.
Gemini, the crypto exchange, owns the platform. In turn, the Winklevoss brothers own the company and the platform is based in the U.S. All these details increase the platform's trustworthiness.
The user interface of Nifty Gateway is easy to use. It stands out in a space dominated by complex jargon and difficult to maneuver interfaces. You can visit the account page to request a refund if you have sold a Nifty or made a deposit. If you're a resident of the U.S., you can withdraw directly from your bank account.
Disadvantages of Nifty Gateway
When looking to make a decision about being involved with any crypto-related project, it is important to weigh the pros and the cons. Let's also take a look at the downsides to using Nifty Gateway.
The most important item to discuss is Nifty Gateway's security in light of a recent hack, which targeted numerous user accounts. The theft of thousands of dollars of art occurred. This event rocked the NFT world. The targeted accounts did not have active 2FA protection. Nifty Gateway recommends that all users use 2FA to stop this from happening again.
Environmental issues are also a topic of conversation for most crypto projects. Blockchain technology can be costly for the environment, with the real-world energy required to process an Ethereum transaction is equal to four days of electricity consumption for the average EU resident. Nifty Gateway may be one of the most eco-friendly NFT platforms. But, all NFT transactions have an effect on the environment.
There's also the matter of withdrawing funds. Currently, withdrawals to bank accounts are only possible for U.S. banks. Non-U.S. residents must withdraw to a Gemini account, Nifty Gateway could offer alternative options for its international users.
Supported wallets
MetaMask allows you to upload an NFT— that you already have — to your Nifty Gateway Omnibus Wallet. This procedure is the only available one currently for NFT deposits. As a payment method, however, this should feel convenient to most people already familiar with non-fungible tokens.
You will need to apply online to be a Nifty artist. Then only you can sell your artwork. To do this, you will need to complete an 8-part questionnaire as well as an interview. Nifty Gateway is serious about curating all the art that goes on to its platform.
Nifty Gateway has also announced a feature involving buying and selling NFTs directly through Ethereum wallets. Essentially, the NFT transfer occurs only in the event of a sale. This feature should save up to 75% of gas fees paid on other marketplaces. The platform plans to launch this in early 2022.
How to use
Using Nifty Gateway is a relatively straightforward experience. The most novel feature involves the curation process. Artists and NFTs are verified by the Nifty Gateway's representatives. Once approved, you can sell them on the platform.
Here's a look at the process in a nutshell.
Let's look at how to deposit an NFT.
You will need to first navigate to the section called "Deposit Nifties" using a MetaMask wallet.
After you have reached the deposit section, verify your ownership.
You can click on "Verify Ownership."
You will then sign in using your MetaMask interface.
An external wallet address corresponds to one Nifty Gateway account. Your external wallet cannot be connected to multiple Nifty Gateway accounts.
You have now verified ownership of an external wallet and have connected it to your Nifty Gateway Account. Now you can transfer eligible NFTs from your wallet address into the Nifty Gateway Omnibus wallet.
You can opt to send the NFT via niftygateway.eth
How to buy NFTs on Nifty Gateway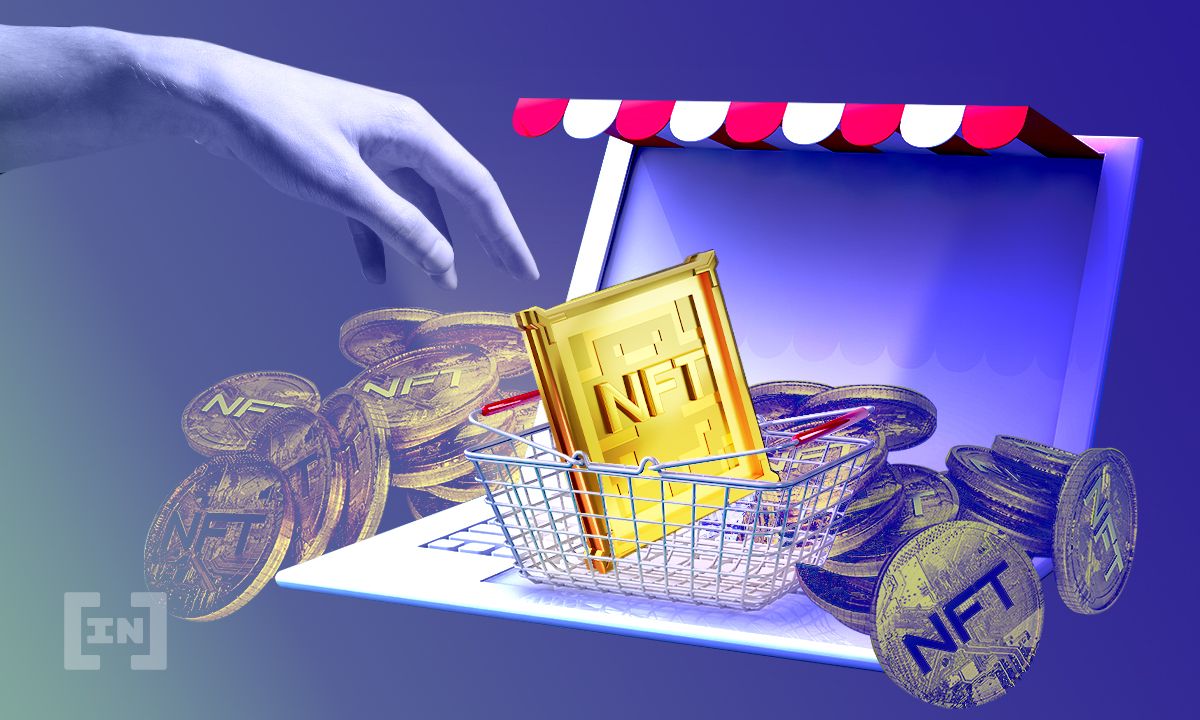 The process of buying NFTs on Nifty Gateway is also quite simple.
You will first need to create an account.
Once you have verified your email, sign in to your account.
Next, link your external wallet. If not, you can keep your Nifties directly on the marketplace. Sending them to your wallet, however, increases the security of your assets.
The platform offers a number of ways of acquiring Nifties. First of all, they organize silent auctions. Here, you make a bid on an item. You will find out the outcome once the auction has ended.
You can also make a direct offer. The current owner of the Nifty will receive a notification. They can reply positively or decline your request. Nifty Gateway also organizes so-called "open editions." An infinite number of NFTs are on sale for a limited period of time.
There is also a system resembling a lottery. In this case, you can bid for an NFT. If you are picked, the NFT is yours at the pre-set price.
Nifty Gateway review: verdict
Nifty Gateway positions itself as a high-end NFT marketplace. The platform is meant to resemble an art auction, with the items hand-picked by the website's representatives. In doing so, it looks to offer greater value for each NFT sale.
Anyone can apply to Nifty Gateway as a creator. However, they'll have to pass a questionnaire and interview. Once approved, they can choose the commission they wish to receive. The platform also makes it easy to withdraw funds if you are a U.S. citizen. Convenience is also part of the appeal when it comes to the design. Nifty Gateway is very easy to navigate.
However, the big question is whether Nifty Gateway can replace platforms like OpenSea. The answer will depend on users' needs. OpenSea remains the largest NFT marketplace. It's an open marketplace, while Nifty Gateway has opted for exclusivity. OpenSea also charges lower royalty rates. However, being a member of an upscale community increases a creator's chances of making a sale.
Overall, Nifty Gateway is a sound crypto proposition. Practically, anyone can use the platform for NFT purchases and sales. It caters to a certain demographic that is growing within the crypto space.
Frequently asked questions
What are Nifty Gateway fees?
Can anyone sell on Nifty Gateway?
Disclaimer
In line with the Trust Project guidelines, the educational content on this website is offered in good faith and for general information purposes only. BeInCrypto prioritizes providing high-quality information, taking the time to research and create informative content for readers. While partners may reward the company with commissions for placements in articles, these commissions do not influence the unbiased, honest, and helpful content creation process. Any action taken by the reader based on this information is strictly at their own risk.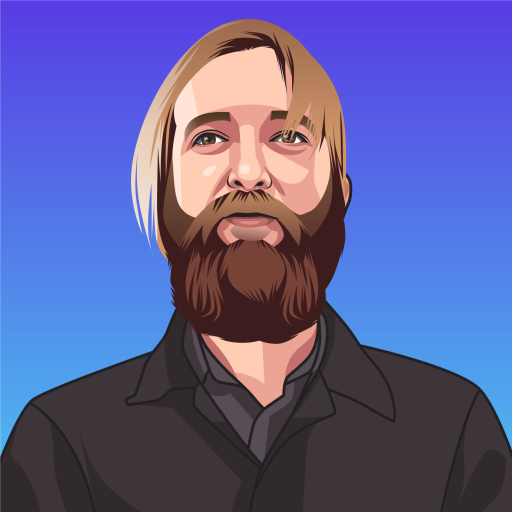 Eduard Banulescu is a writer and musician originally from Bucharest, Romania who is currently active on a number of various projects. Eduard's been working in an official...
Eduard Banulescu is a writer and musician originally from Bucharest, Romania who is currently active on a number of various projects. Eduard's been working in an official...
READ FULL BIO
Sponsored Sponsored