Polygon (MATIC) wallets are applications that allow you to store crypto and interact with your Polygon account. Just think of the wallet as an internet banking app — without the bank or any central body. Basically, to send and manage your funds, including MATIC, you need a wallet. So what's the best MATIC wallet on the market?
We've handpicked the best MATIC wallets, considering security, transaction fees, minimum deposit, multi-chain support, and user experience, among other features. Keep reading to discover the best MATIC wallets of 2023.
Want to get reviews on the best crypto wallets and exchanges? Join BeInCrypto Trading Community on Telegram: read reviews, discuss crypto projects & get answers to all your questions from PRO traders & experts! Join now
What is a MATIC wallet?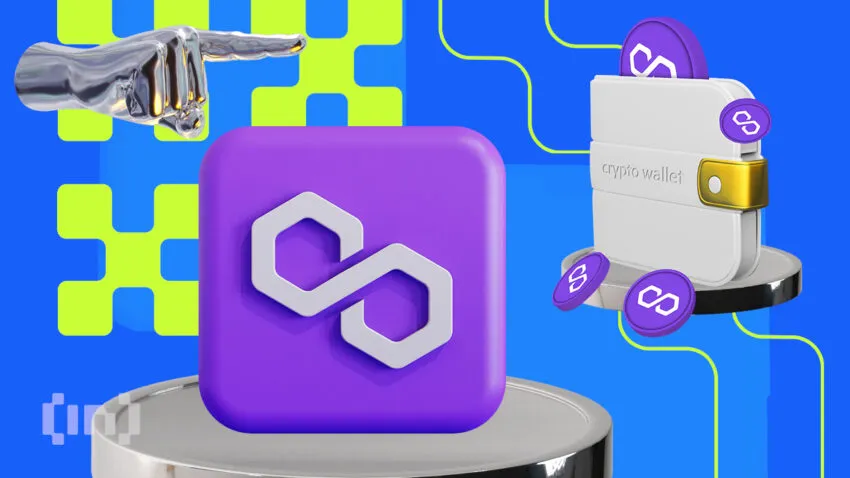 A Polygon (MATIC) wallet is a crypto wallet of the Polygon suites used to store and manage MATIC — the native currency of the Polygon blockchain.
How do MATIC wallets work? The process involves users sending a request to another person for a specified amount. Upon receiving the request, the network creates a unique wallet address that the other person can send and make readable.
This disruptive peer-to-peer process of trading funds offers a coherent alternative to banks and other money transfer systems.
13 best MATIC wallets
MATIC wallets come in different forms, and not all have the same features. Some wallets only allow users to stake and send MATIC between addresses, while others have extra functionalities that involve deploying smart contracts.
These picks are curated to help you select the best wallet for your holdings. The following list includes software and hardware wallets you can use for the Polygon (MATIC) network.
1. Wirex (software wallet)
With the help of the borderless payment platform Wirex, you can purchase, store, exchange, and use both cryptocurrencies and fiat money. The payment app was established in 2014 and has its UK headquarters in London.
A debit card is also available on the website. Anywhere that accepts Visa cards, you can use your Wirex debit card to make purchases.
Wirex has a flagship wallet that supports NFTs and DeFi activities in addition to a debit card. The wallet is supported by multi-party computation and has no seed phrases.
Key Features
Seedless: Unlike many wallets, the Wirex wallet does not use seed phrases for wallet recovery.
Security: Because the wallet does not use seed phrases, it is secured using email, pin code, and multi-party computation.
Multichain: The Wirex wallet supports multiple blockchains. This includes Ethereum, a growing list of EVM compatible chains, Bitcoin, and Avalanche.
NFT: Wirex also supports full NFT functionality.
Pros and cons
Pros
Security is tailor made for new users
Supports multiple blockchain networks, including NFTs on multiple networks
Wallet recovery is simple
Supports DeFi activities in-app
Cons
Not fully non-custodial in terms of storing private keys
Limited features
2. YouHodler (software wallet)
YouHolder, headquartered in Switzerland, presents an integrated crypto platform encompassing a desktop and mobile wallet alongside an array of complementary features.
Striving to fulfill comprehensive crypto storage requirements, YouHolder aspires to be the go-to destination for all your crypto-related needs, with its diverse service offerings complementing the core crypto wallet functionality.
The platform supports more than 50 assets, including major cryptocurrencies, providing accessibility via web browsers as well as Android and iOS mobile devices.
Key Features
Security: With YouHodler's mobile wallet, you can lock your funds from withdrawal and require ID verification in order to unlock them. It also supports 2FA and 3FA.
Multiple blockchain support: Supports more than 50 popular cryptocurrencies.
Earn interest: Allows you to earn interest on your deposited crypto.
Pros and cons
Pros
Diverse selection of available coins
Robust security measures (including Ledger Crime Insurance)
Excellent customer support services
Regulated company
Cons
Occasional bugs in the Android app
3. ZenGo (software wallet)
ZenGo is a biometric hardware crypto wallet. It leverages MPC technology to offer users easy access to their MATIC crypto and other assets. ZenGo essentially removes the need for a private key, making it much more secure than conventional crypto wallets. The wallet used to be accessible for larger companies but is now available to seasoned traders and crypto beginners.
ZenGo is backed by KZen Networks, an Israel-based company focused on building products for blockchains. It was founded by Gary Benattar, Ouriel Ohayon, Omer Shlomovits, and Tal Be'ery in 2018.
Key features
Simple recoverability process: With ZenGo, users do not need to store their seed phrase somewhere in order to recover their wallet in case their device is lost or stolen.
Security: Uses an encrypted secret key share that stores users' private keys on the user's device and one on their server.
NFTs: ZenGo offers full NFT functionality.
Support: ZenGo also has an active support team that is available 24/7
Pros and cons
Pros
Detailed and simple user interface
Strong customer service — ZenGo has live, 24/7 customer support via email, live chat, or social media.
Strong security — three security factors (3FA) protect ZenGo users, which is especially useful for new crypto users.
No need for private keys
Easy to set up
Cons
Features are available only in limited locations
Not fully non-custodial in terms of storing private keys
Coinbase Wallet is a non-custodial crypto wallet that supports thousands of crypto assets, including MATIC, Bitcoin (BTC), Litecoin (LTC), XRP (XRP), and Dogecoin (DOGE). It also supports Ethereum (ETH), ERC20 tokens, and EVM-compatible networks, allowing users to store Solana (SOL) and all SPL tokens. Ultimately, the wallet's fundamental function is to store users' crypto funds securely.
Beyond being safe storage for thousands of cryptos, Coinbase Wallet users can explore decentralized applications (DApps) and manage Ethereum and Polygon-based NFTs.
Features of Coinbase Wallet
Compliance: Coinbase Wallet has compliance features and requires users to complete KYC.
Security: This wallet is considered one of the safest crypto wallets in existence. It ensures its "hot wallet" status does not lead to breaches. And it's protected by Secure Enclave technology.
Flexibility: Coinbase Wallet can be integrated into crypto-friendly bank accounts.
All-in-one: Buy, sell, swap, stake, and convert assets within the Coinbase Wallet. Also, users can store collectibles such as NFTs.
Pros and cons
Pros
Supports a huge range of crypto assets
Comprehensive user interface
Easy to get started
Hot wallet still supports hardware wallets, such as KeepKey, Ledger, and Trezor.
Cons
Doesn't offer 24/7 customer support
High transaction costs
Only supports Ethereum and Polygon-based NFTs
Secure your MATIC with the flagship wallet of the largest U.S. based exchange. Get the Coinbase wallet today!
The Ledger Nano X is a well-known crypto hardware wallet used to store Polygon (MATIC) and other popular cryptos. It is an advanced hardware wallet that allows users to store the private keys of over 5,500 crypto assets offline. With its Bluetooth connectivity feature, Nano X users can manage their crypto assets from smartphones once the wallet is connected to the Ledger Live and Ledger Nano X mobile apps. There are over 100 crypto apps available for users to download.
Features
Security: Digital assets are stored offline, thereby preventing online breaches.
Ledger Live: a cloud-based software and gateway to the Ledger hardware wallet, providing an easy-to-use interface for managing a Ledger device.
Support: the company offers several support features, including live chat and active social media forums.
Pros and cons
Pros
Secure
Convenience: The Nano X is portable and lightweight, weighing just about 34 grams
Bluetooth connectivity: The Nano X is Bluetooth-enabled and iOS compatible
Larger built-in screen
Larger storage size
Cons
Lacks staking features through the device's desktop and mobile Ledger Live interface.
Relatively expensive
Experienced data leak in 2020.
Trezor Model One is a MATIC cold storage and non-custodial wallet offering users an easy way to store their assets securely. The Trezor Model One was the first crypto hardware wallet – introduced in early 2014. It has grown to support over 1,000 different crypto assets, including Polygon. Notably, the device isn't compatible with a few popular cryptos, including XRP (Ripple network) and ADA (Cardano blockchain).
The Trezor Model One hardware wallet is a product from Satoshi Labs, founded in 2013. The hardware wallet pioneer company is responsible for various popular Bitcoin projects, including "Slush" pool — a bitcoin mining pool, and CoinMap — a map showing bitcoin-friendly locations around the world.
Key features
Security: Fully open-source, Trezor software is fully transparent
Offline storage: Similar to Ledger Nano, with the Trezor Model One, your assets are kept off the internet, so they can't be easily breached.
Support: Has educational resources in the Trezor Help Center and can integrate with third-party software for market analysis.
Exchange currencies in the wallet: Users can swap their coins for others right within the Trezor app. Users can keep multiple coins at the same time.
Pricing: The device costs roughly $50-$60 but charges no fees for use asides from transactions on blockchain networks.
Trezor has a desktop application, a browser extension, and an upcoming Android app.
Pros and cons
Pros
More secure than a software wallet
Recovery seed for lost wallets
Highly portable
Supports a wide range of cryptos and ERC-20 tokens
Exchange currencies within the wallet
Cons
Not compatible with iOS
Higher pricing: the Trezor Model One costs about $70
No native staking or NFT management
No Bluetooth connection or mobile app
7. SafePal (hardware and software wallet options)
SafePal is a mobile-compatible hardware wallet. It offers a complete suite of secure crypto storage solutions accessible to both seasoned web3 pros and crypto newbies. Founded in 2018, SafePal has grown to accommodate more than seven million users across the globe with its unique active hardware wallets, software wallets, and browser extension wallets.
These wallets can be managed via the SafePal App, where users can securely store and trade MATIC. The wallet is backed by Binance Labs, the venture arm of Binance, and is currently available in 15 languages supporting over 50 blockchains.
Key features
One Wallet, three Options: SafePal app (iOS and Android), browser extension, and SafePal S1 wallet (hardware wallet). All three wallet options combined create the SafePal ecosystem.
Flexibility: Users securely and simply import wallet information to the app and the hardware wallet.
Pros and cons
Pros
Top-tier security: A self-destruct mechanism to prevent a malware attack
An application, a web extension, and a cold wallet
Cross-chain swaps + spot trading
Purchase crypto assets with a credit/debit card.
NFT storage
Relatively cost-effective
Cons
Presently does not support some trending cryptos like litecoin, monero, or TRON.
8. MetaMask (software wallet)
Metamask is one of the leading crypto wallets. It offers a clear bridge between its web browser extension and the Ethereum network. The software wallet essentially acts as a host network for several DApps.
MetaMask users can conveniently store Polygon (MATIC) and other ERC-20 tokens. By integrating a MetaMask wallet into DApps built on the Ethereum blockchain, users can transact their assets in games, stake tokens, and ultimately trade them on decentralized exchanges (DEXs). Since Ethereum hosts many DeFi apps, this wallet provides easy access to the emerging world of decentralized finance.
MetaMask was developed by Aaron Davis and Dan Finlay in 2016 and is headquartered in San Francisco. The wallet was initially released only as a browser extension. Users logged on via a web browser such as Google Chrome, Opera, Firefox, and Brave browsers. It has since grown from a basic Ethereum crypto wallet app to one that can support multiple DApps and tokens.
MetaMask features
MetaMask offers some basic features, including ETH and any supported token transactions and storing and withdrawing funds. The following are key features of MetaMask:
Decentralization: MetaMask is not controlled by a central body.
Adjustable gas fees: Users with MetaMask wallets, unlike other hardware wallets, can set their transaction fees depending on their requirement level.
Supported networks: While MetaMask is Ethereum based, it's still possible for users to interact with other networks like Main Ethereum Network, Kovan Test Network, Goerli Test Network, etc.
Supported coins: Supports various all Ethereum based tokens, including EOS, TRON, VeChain, OmiseGo (OMG), ICON (ICX), Populous (PPT), RChain (RHOC), Status (SNT), etc.
EIP-1559: Eliminates the need for users to calculate the amount of gas required to complete a transaction.
Pros and cons
Pros
Popular: It is commonly used, so users only need one plugin to access a wide range of DApps.
Easy to use: Setting up MetaMask as a browser extension or mobile app is relatively easy
Supports smart contracts, including NFTs
Works with DApps built on Ethereum
Improved security.
Extra profits: MetaMask users can earn tokens via airdrops and staking
Cons
Not beginner-friendly: MetaMask offers various advanced functions making it somewhat complex for beginners
Support: MetaMask customer service doesn't work around the clock.
Third-party: Private keys are stored within the user's browser, making MetaMask less secure than a hardware wallet.
9. Venly (software wallet)
Venly Wallet is another Polygon wallet offering NFT tools, an NFT marketplace, and applications where users can transact and interact with DApps. Venly has established itself as a leading crypto wallet compatible with Ethereum, Binance Smart Chain, and Polygon.
Headquartered in Belgium, Venly was launched on the Polygon (MATIC) marketplace in February 2021. It was initially referred to as Arkane network blockchain API and wallet service provider until June 8, 2021, when it rebranded as Venly.
Key features
Enables users to create widget-based integration solutions and connect existing DApps to collaborate on digital assets.
Security: Venly prioritizes security with the availability of multi-factor authentication. The wallet also partners with Blockrocket, which helps create safe enterprise custody solutions.
Offers exchange service
Recoverable wallets
Customer support
Suitable for blockchain games
Pros and cons
Pros
Available anywhere: Venly works on any browser, device, and operating system.
Venly software allows users to view tokens and crypto-collectibles received from different blockchains, including Bitcoin, Vechain, Ethereum, Litecoin, Tron, and Gochain.
Venly does require users to store their private keys via seed phrases
Simple and well-detailed interface
Cons
WalletConnect is an open protocol that allows users to connect crypto wallets to DApps through mobile linking and QR code scanning. Once the connection is set up, users can interact directly with various DApps and send transaction requests to their specified wallet.
WalletConnect protocol was launched in 2018 by Richard Burton and has since undergone several developments, including supporting various mobile wallets, such as Metamask, Argent, Trust Wallet, Rainbow, ‍Gnosis Safe MultiSig Wallet, and Ledger. With WalletConnect, users can transact in a more private and secure way than when using browser extensions.
Key features
Multi-Chain: WalletConnect enables multi-chain integration, meaning the protocol will also allow users to connect a single wallet to multiple chains simultaneously.
Supernode: Supercharged web3 API.
NFT API: Develop all NFT functionality with ease.
Send transactions between the secure connection between your Wallet and DApp.
Add notifications to your app.
Enhanced APIs add extra app functionality
Push notifications: WalletConnect contains push notification features that notify users of crucial transactions.
Pros and cons
Pros
Convenience: Using WalletConnnect is much more convenient than creating a new account or switching between apps
Security: It is safe and secure, as your private keys are never shared with the app or any third-party application.
Flexibility: Users can access different apps on their mobile device or desktop browser without downloading them separately.
This open protocol can be integrated with just a few code lines with SDKs available for Javascript, iOS/Swift, and Android/Kotlin.
Cons
Timely updates in the forum are needed.
Smart contract risks: As much as WalletConnect is safe to use, interacting with some DApps might expose users to risks such as phishing.
Trust Wallet is a non-custodial cryptocurrency wallet. It allows users to store, buy, stake, and swap MATIC and other cryptocurrency assets. With its DApp browser feature, users can interact with various decentralized applications on Ethereum or the Binance Smart Chain.
Trust Wallet is available on Android and iOS devices. Users can send, receive, buy, and sell NFTs, track charts and transaction history, and safely store private keys.
Trust Wallet was bought by Binance 2018, the world's largest crypto exchange. It is Binance's most popular decentralized wallet.
Key features
Privacy and security: Although not as secure as hardware wallets, the Trust Wallet platform has a good reputation for security
Pricing: Trust Wallet is available for free
NFT support: Trust Wallet supports non-fungible tokens (NFTs)
Allows staking: Users can earn interest from their crypto holdings.
Easy to use, intuitive interface
DApp browser: Trust Wallet offers a browser you can use to interact with decentralized apps (DApps).
Pros and cons
Pros
Support: FAQs, knowledge base (DApp Journey), forums, and other online measures.
Easy and free to download.
A large number of supported assets: supports over 52 blockchains.
Stakes and earns returns on multiple digital assets.
Fully decentralized: No private keys are stored on the wallet's servers.
A fully functional web3 browser that allows decentralized applications (DApps) to be accessed
NFTs can be stored in the wallet
Compatible with both Android and iOS systems
Cons
Not available on desktop
No official list of supported cryptos
12. Crypto.com DeFi Wallet (hot wallet)
The Crypto.com DeFi Wallet is a non-custodial MATIC wallet that gives users easy access to their private keys. The wallet is available in more than 80 countries and offers users access to a suite of DeFI services in one place. These include a decentralized exchange, crypto credit cards, and an NFT marketplace. The Crypto.com centralized exchange backs the Crypto.com wallet.
Key features
Security: Crypto.com DeFi wallet has two-factor authentication and open-source software. It doesn't offer multi-signature support.
Supports thousands of coins and tokens.
Offers NFT storage, web3 capabilities, staking, swaps, and purchases.
Crypto.com DeFi Wallet is a hot wallet that can connect via desktop to dedicated offline storage devices made by Ledger.
Has desktop, mobile, and browser-based applications.
Provides customer support via email, educational resources, and live chat.
Available on Android and IOS
Cons
Crypto.com charges fees for DeFi rewards.
Rainbow wallet is a non-custodial wallet supporting Ethereum and popular layer-2 protocols, including Polygon. Users can store, swap, send, buy, and trade multiple cryptos. Rainbow was born in 2019 as an Ethereum-only mobile app available for iOS. It has since become Android-compatible, adding Uniswap exchange support and NFT display options within the app. Users can also use Apple Pay to buy ETH and DAI.
Key features
Simple mobile wallet suitable for crypto newbies
Access Uniswap within the mobile app
Send and receive crypto using Ethereum Naming Service.
Show NFTs within the app.
Pros & cons
Pros
Access to Uniswap DEX within the app
Intuitive user interface suitable for new crypto users
Supports ENS for simplified crypto addresses
Cons
Limited support for DeFi and NFTs
Only supports Ethereum and ERC20 tokens
No web browser extension
MATIC wallets compared
| | | | | |
| --- | --- | --- | --- | --- |
| Polygon (MATIC) Wallet | Crypto supported | Type of wallet | Supported platforms | Price |
| Metamask | MATIC, Ethereum (ETH), and ERC 20 tokens | Hot wallet | Chrome, Android, and iOS | Free |
| Trust Wallet | MATIC, Bitcoin (BTC), Ethereum (ETH), etc. | Hot wallet | iOS and Android | Free |
| Ledger Nano X | MATIC, Bitcoin (BTC), Ethereum (ETH), etc. | Hardware wallet | Android and iOS | $149 |
| Trezor Model One | MATIC, Bitcoin (BTC), Ethereum (ETH), etc. | Hardware wallet | Linux, Android, Windows 10+, macOS 10.8+ | $219 |
| Rainbow Wallet | MATIC, and Ethereum tokens (ETH, DAI, BAT, UNI, etc.) | Hot wallet | Android and iOS | Free |
| Crypto.com | MATIC, Bitcoin (BTC), Ethereum (ETH), etc. | Hot wallet | Android and IOS | Free |
| ZenGo | MATIC, ETH, BTC, DOGE, USDT, & 100+ coins | Software wallet | Android and iOS | 0% fee for new users, then up to $200 on the first purchase |
| SafePal | MATIC, ETH, BTC, DOGE, USDT, and more. | 3 in 1 (hardware and software wallet) | Mobile app, a browser extension, or an actual, physical wallet | App and extension: Free Hardware: $49.99 |
| Coinbase Wallet | MATIC, BTC, ETH, LTC, DOGE, etc. | Hot wallet | Android and iOS | Free |
| WalletConnect | MATIC, BTC, ETH, LTC, DOGE, etc. | Software wallet | Desktop, mobile devices | Free |
| Venly | MATIC, BTC, DOGE, etc. | Software wallet | Mobile devices, web browsers, and desktop computers. | $49.00 |
| Wirex | MATIC, BTC, ETH, 100+ | Software wallet | Android and IOS | Free |
| Youhodler | MATIC, BTC, ETH, 50+ | Software wallet | Desktop, Android and IOS | Free |
Points to consider when selecting your Polygon (MATIC) wallet
The first element to consider when choosing a MATIC wallet is security. Always ensure that the wallet that you choose is secure, and learn how to operate it safely. Hardware wallets tend to be the safest option since they hold your MATIC and other cryptos offline. Other key things to consider are wallets that offer low MATIC transaction fees, active customer service, and multi-chain support.
Frequently asked questions
Which wallet is best for MATIC?
Does Matic have a wallet?
Which wallet supports Polygon MATIC?
How do I get MATIC in my wallet?
Disclaimer
In line with the Trust Project guidelines, the educational content on this website is offered in good faith and for general information purposes only. BeInCrypto prioritizes providing high-quality information, taking the time to research and create informative content for readers. While partners may reward the company with commissions for placements in articles, these commissions do not influence the unbiased, honest, and helpful content creation process. Any action taken by the reader based on this information is strictly at their own risk.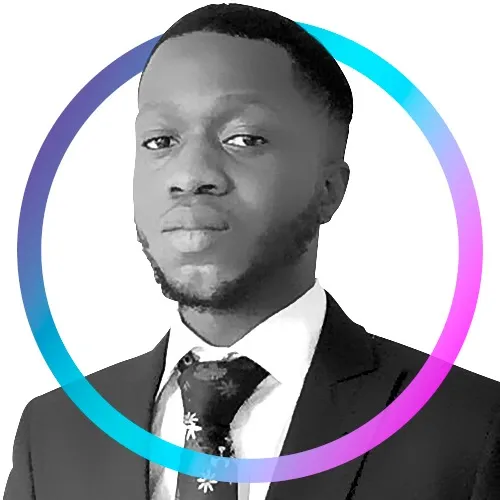 Ayotomiwa is a tech writer and marketer focused on blockchain, crypto, DeFi, the metaverse, and NFTs. Ayotomiwa works with a number of emerging tech startups and crypto exchange...
Ayotomiwa is a tech writer and marketer focused on blockchain, crypto, DeFi, the metaverse, and NFTs. Ayotomiwa works with a number of emerging tech startups and crypto exchange...
READ FULL BIO
Sponsored Sponsored