It's no longer news that one of the major problems of the Ethereum network is scalability. The network can only process 14–24 transactions per second, which is slow considering the large number of DApps connected to it. As a result of these high transaction rates, gas fees have become unreasonably high and transaction speed extremely slow. This problem led to the need for layer 2 solutions like the OMG network.
OMG network is essentially a network that focuses on speed. It is currently 200% faster than Ethereum; processing 4000 TPS is at a much cheaper gas fee. This article will simplify crucially things you need to know about the OMG network.
Evolution of OMG Network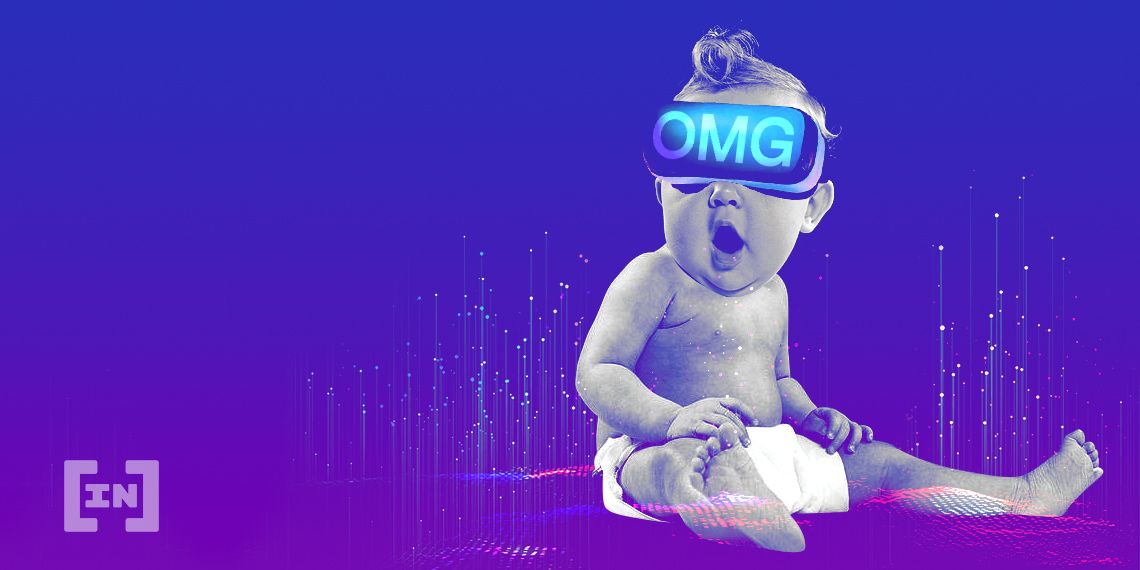 The root of the OMG Network can be traced to the bubble era of 2017. While several smart contracts were being built on the Ethereum blockchain, OMG envisioned a world where people could move various digital values on the blockchain at high speed without any security breach.
Formerly known as OmiseGO, it was developed by a Thailand fintech company called Omise. It is an online firm created in 2013 by Jun Higawa to make financial operations easier, like most fintech companies.
In 2017, OMG network conducted an Initial Coin Offering and convinced investors, gaining the support of big names in the crypto world. One of which was Vitalik Buterin, a Canadian-Russian programmer and the co-founder of Ethereum, who later became an advisor for OmiseGO.
During the ICO, the fixed total number of tokens created was 140 million tokens. The term 'fixed' means that it could not be altered (increased or inflated) through any new issuance.
They sold 65% of the tokens to investors, 5% was airdropped to ethereum holders who had over 0.1 ethereum in their wallet. The remaining 30% was kept. After the ICO, there was a massive decline in the value of OMG, and this left investors doubting if the project would succeed.
However, in 2019, there was a whole adjustment in the administration. The new CEO, Vansa Chatikavanij, brought changes, and OmiseGO was separated entirely from the Omise company. Under a different administration, the company continued with its unique Plasma Implementation.
In June 2020, OmiseGO was renamed OMG network, launching mainnet Beta. A few days after the rebranding, a project that was deemed dead resurrected. Today, the OMG network is one of the most promising Ethereum scaling solutions.
What is OMG Network?
OMG Network is a layer 2 solution for ethereum, that allows the swift transfer of digital currency and digital asset within the network in a secure way.
OMG seeks to become one of the top decentralized exchanges, allowing users to move crypto assets across borders and make payments. Likewise, the platform aims to get higher transaction throughput at a lower cost while leveraging on the security that the Ethereum network provides.
It's building on a foundation that can process a more scalable environment that can process 4000 per transaction per second, which is more than 200% faster than Ethereum. OMG Network ensures that users are in total control, and if they decide to exit to get to the main chain, they can without disrupting the balance of things.
OMG Network facilitates the transfer layer that scales the Ethereum network to speed up transactions. So, while users rely on the Ethereum network for security, OMG increases the overall functionalities of the network.
How does OMG work?
Aside from solving the scaling problem of Ethereum, OMG Network balances centralization and decentralization by bringing the efficiency of conventional payment platforms (PayPal, Visa, and so on) onto the Ethereum blockchain. It combines Ethereum's security with high transaction speed to give users the best experience.
OMG Network has unique ways of incorporating these on the blockchain network. Let's have a look.
Key aspects of OMG Network
Plasma protocol
This is an off-chain scaling protocol for Ethereum blockchain. It is based on a child chain designed to match a set of transactions before deploying them to the Ethereum root chain. However, the child chain depends on the root chain as the ultimate trust and main layer.
Child chain
This takes care of the whole transaction process. It processes the user's request, confirms them, then arranges them into blocks, and publishes those blocks to the root chain (Ethereum).
Watchers
OMG Network runs on a Proof-of-Stake consensus model. It employs decentralized watchers to monitor the system to ensure accurate validation of network transactions.
These watchers view the operation status of the network validators and ensure child chains comply with the network in read-only mode without having to interfere with the transaction process.
Core features of OMG
OMG features smart contracts, being an ERC-20 token. OMG drastically reduces the cost of transactions. Gas fees are considerably lower with a higher transaction speed level.
The several referral programs allow users to acquire points that can be converted to tokens. This may be used like any other token.
OMG token
OMG coin is the native coin of the OMG Network. It is an ERC-20 utility token within the OMG Network.
Basically, those who hold OMG using the tokens as security deposits will have the opportunity to take an active role in the network by running validator nodes. They will also receive payment for their active participation in the network.
Fees paid to validators do not necessarily have to be in OMG coins.
How to stake OMG?
When the OMG network transitions fully to a Proof-of-Stake model, then you can stake OMG coins. This will involve a process where token holders lock away their OMG tokens for a certain period of time.
In return for locking their tokens, they are given the right to validate nodes on the blockchain and earn a reward for processing transactions.
Roadmap and developments
Proof of concept: this was the first technical specification for constructing a Plasma-based network.
Alpha release: This led to a more viable plasma. The Ari release brought plasma more usage of the OMG protocol.
Mainnet soft launch: This is the first release by the OMG Network. It's an open-source test net.
V1 Beta Launch: The V1 beta launched in 2020
BOBA network: This includes a partnership with Enya and boba network backing OMG's workflow.
What is special about the OMG Network?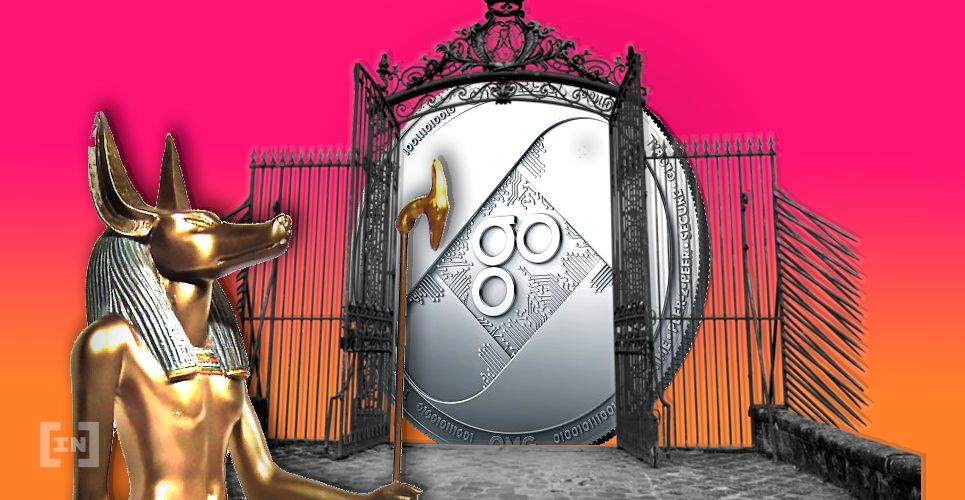 So far, you might be wondering, what is so unique about OMG Network? The answer is simple and straightforward — speed. Ethereum blockchain, with its several advantages, is limited by speed. It only processes up to 24 transactions per second, and the higher the transactions and smart contracts waiting to be added, the slower the network. 
Gas fees are becoming ridiculously higher, and it even overshadowed the crisis days in 2018. It looks like it would get worse because of the current crypto price maniac. Now, ethereum users pay as much as $100 for a gas fee. 
In Nov. 2021, a crypto billionaire, Zhu Su, took to his twitter page to express his frustration with the Ethereum network. He said Ethereum has left its users stranded despite the full support they received from them.
He continued and said,
"The concept of sitting around watching the burn purity tests, while new users cannot afford the chain, is gross. Ethereum's way of doing things suffers massively from the Founder's Dilemma."
In summary, as it is going, only the rich with enough money to pay for gas fees are attracted to ethereum.
OMG — a layer 2 solution solves this limitation by creating a network that can process thousands of transactions per second. The platform seeks to ease the main ethereum blockchain of this burden with its many sidechain solutions.
Tokenomics
OMG token is the innate token of the OMG Network. It allows users to move a valuable asset from one network to another without using a traditional exchange.
During its launch in early 2018, it had a total supply of $25 million, and based on the preceding, a total supply of about 140 million tokens was created. To date, the total supply of OMG tokens is 140.2 million.
This total supply was divided into two pools. Public and private pools.
Public, which serves the general ICO purpose — 65.1%, 29.9% for investors, and 5% were recorded as airdrop 5% for anyone holding up to 0.1 eths.
Private serves the reservation needs. The platform reserved 20% of the token for the OMG Network and 9.9% for the ten.
OMG price and price predictions
In the most recent technical analysis by BeInCrypto, we saw that OMG broke out from a descending parallel channel and continued to reach a high of $20.12 a few days after. The price, however, dropped by 30% in minutes. Some trading professionals predict the average price to be about $11.7, increasing to over $13 and possibly $12 later this ear.
Overall, it looks all bullish with the price. Many new innovations are coming up, so the price seems fascinating to invest in. However, you should research before investing in any coin.
How to buy OMG coins?
OMG coin is available in virtually all the major crypto exchanges. So, you pick a platform that is secure, has your preferred deposit methods and fees. Once you find an exchange that suits you, you can easily exchange BTC or any stablecoin with OMG. E.g., OMG/BTC. Below are the next steps to take.
Create an account: While creating an account, you would be asked to input a valid email address. Ensure the email address you input is one you have access to. After signing up, depending on the trading platform, you will be asked to verify your identity.
Make a deposit: To buy the coin, you have to make deposits by sending funds to your BTC address.
Buy the coins: This is the last and final step; after making your deposit, all you have to do now is exchange your BTC or stablecoin for OMG.
The bigger picture
OMG Network allows individuals to access, transact, and manage using digital assets stored securely on a blockchain. With it, anyone can carry out digital transactions in a safe and fast way.
There is a good chance of OMG going mainstream, solving real-world problems. You should sit back and watch.
Frequently asked questions
What can I do with OMG coins?
Disclaimer
In line with the Trust Project guidelines, the educational content on this website is offered in good faith and for general information purposes only. BeInCrypto prioritizes providing high-quality information, taking the time to research and create informative content for readers. While partners may reward the company with commissions for placements in articles, these commissions do not influence the unbiased, honest, and helpful content creation process. Any action taken by the reader based on this information is strictly at their own risk.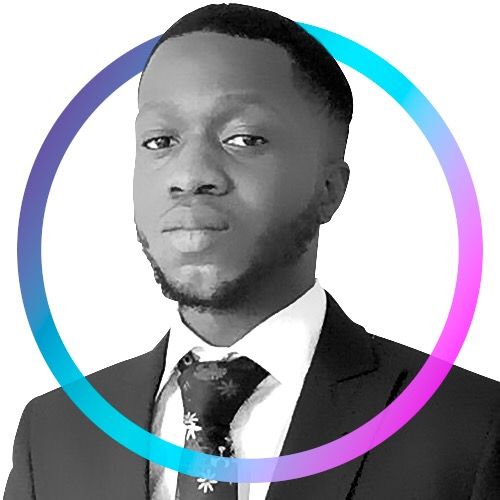 Ayotomiwa is a tech writer and marketer focused on blockchain, crypto, DeFi, the metaverse, and NFTs. Ayotomiwa works with a number of emerging tech startups and crypto exchange...
Ayotomiwa is a tech writer and marketer focused on blockchain, crypto, DeFi, the metaverse, and NFTs. Ayotomiwa works with a number of emerging tech startups and crypto exchange...
READ FULL BIO
Sponsored Sponsored