Interested in dipping your toes into the nascent but emerging market where cryptocurrencies and the Internet of Things (IoT) overlap? If so, Helium staking might be a good way for you to earn passive income. By staking Helium coin (HNT), users can help secure the Helium network and earn rewards in the process. Read on as we guide you through every aspect of staking HNT, from fundamentals to execution.
What is the Helium network?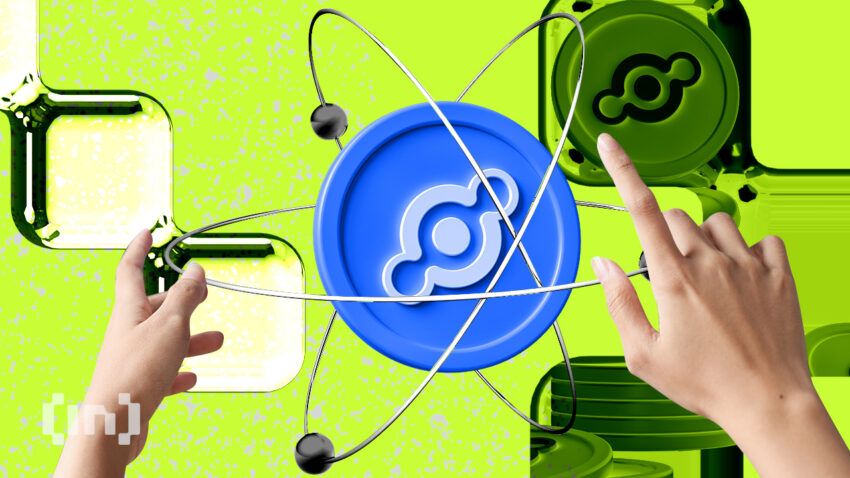 The Helium network is a decentralized wireless network designed for IoT devices. It uses a unique blockchain-based system that rewards users for creating and maintaining wireless coverage. In other words, the system rewards you just for being an active participant and helping to expand the network and improve its reliability.
The Helium network uses low-power, long-range radio frequencies to connect IoT devices to the internet. Examples of such devices include smart home appliances, wearables, and sensors, among others.
Helium's native cryptocurrency, HNT, powers the network. Users who contribute to the network by setting up and maintaining hotspots, which act as wireless access points, earn rewards in HNT. Think of it as a digital pat on the back, except you can use your HNT as an investment or even trade your coins for other cryptos or fiat.
The Helium network aspires to challenge the status quo in the wireless network sector. It aspires to do so by bringing in more affordable, flexible, and decentralized connectivity than traditional wireless networks offer. The network further expanded its offerings in 2022 to support 5G and mobile networks. The MOBILE crypto token rewards users who operate a 5G node and contribute coverage to Helium's 5G network.
It is particularly well-suited for use cases where devices need to be connected over long distances. And the network has shown potential for being just as effective in areas with limited infrastructure. So, if you're a farmer in a remote location and need to connect your IoT sensors, the Helium network has got your back.
The network is still relatively new but has already gained traction in several industries, including logistics, healthcare, and agriculture.
Who founded Helium?
Co-founded by Sean Carey, Chris Bruce Amir Haleem, and also Shawn Fanning, who founded Napster, the peer-to-peer file-sharing solution. Helium launched in 2013 as one of the world's first peer-to-peer wireless networks. The project began under the company name Helium, Inc, but is now registered under the Nova Labs umbrella.
Helium investment and funding
The network is classed as a Unicorn, with a post-money valuation in the range of $1B to $10B as of Feb. 18, 2022, as per PrivCo data. Helium has raked in a total of $364.8M in funding over eight rounds, the most recent of which was in February 2022. Notable corporate investors include Pantera capital, Seven Seven Six, Liberty Global, and Google Ventures.
A quick look under the hood: how Helium works
The Helium network features a unique and specifically tailored consensus mechanism called proof-of-coverage (PoC). This consensus mechanism aims to enhance the network's infrastructure with increased functionality and decentralization. To achieve this, the network deploys three hotspots: Challengers, Transmitters, and Witnesses.
Challengers are responsible for generating challenges on the network to verify radio frequencies. It occurs approximately every 240 blocks. These challenges are then transmitted to Transmitter nodes, which require confirmations from nearby Witness nodes to validate the challenge's authenticity.
Helium's protocol supports mining with a simple 5W device that you can purchase directly from Helium, enabling connectivity with even low-power devices. This approach ensures efficiency while facilitating seamless connectivity for IoT devices on the Helium network.
Helium coin (HNT)
Helium (HNT) has a maximum total supply of 223 million HNT, out of which roughly 139 million are in circulation. New HNT is mined to reward Hotspots, but this is offset by HNT that is burned to create data credits. This is basically a burn-and-mint equilibrium token model that ensures a gradual decline in the inflation rate.
As of March 21, 2023, HNT has a market cap of roughly $221.1 million, with each HNT changing hands at $1.57. The price of HNT has been impacted by a delay in the network's planned migration to Solana and subsequent delisting from Binance (set to take effect from March 24, 2023). After its periodic review, the exchange giant decided to remove the HNT/BUSD trading pair.
Helium staking
Similar to other blockchains, Helium's staking mechanism revolves around validating the authenticity of data and associated transactions.
Validators on the Helium blockchain contribute by verifying activities and adding new blocks to the blockchain. In order to play a key role in the network's stability and success, Validators must stake 10,000 HNT. If they don't do their job well or try to cheat the system, they face penalties and may even lose their staked HNT.
The network keeps things fresh by replacing 25% of Validators in the consensus group with other available Validators. The lower a Validator's penalty score, the higher the probability of them being elected. And if Validators do their job right, they can earn additional HNT as a reward. Check out the official Helium documentation to learn more about the penalties applicable.
Features of Helium staking
Here are some of the key features of Helium staking:
Proof-of-coverage (PoC) consensus mechanism: Helium uses a unique consensus mechanism called proof-of-coverage (PoC) which enables users to earn rewards by providing wireless coverage to IoT devices. The process involves verifying that Hotspots are accurately representing their location, configuration, and the extent of wireless network coverage they can provide.
Minimal hardware requirements: To participate in HNT staking, you must own a Helium hotspot. You can purchase these hotspots from various manufacturers. They require minimal technical expertise to set up.
Low energy consumption: Helium hotspots are designed to consume very little energy, making them an eco-friendly option for staking.
Competitive rewards: The rewards for staking HNT are competitive and can vary depending on network demand, the number of hotspots in a particular area, and other factors.
Flexibility: Helium staking allows users to stake as much or as little HNT as they want.
Decentralized network: Helium is a decentralized network. Anyone can participate in staking and help secure the network.
How to stake Helium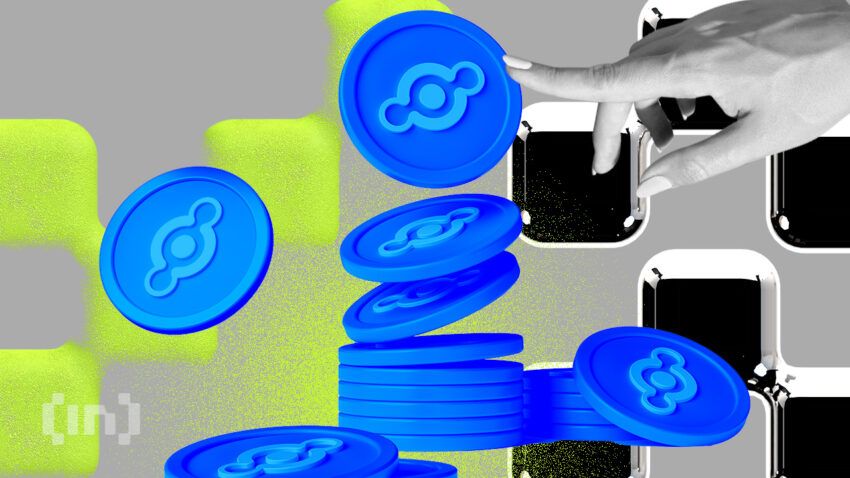 There are three ways you can start staking Helium:
Stake 10,000 HNT to establish your own enterprise-grade Validator node.
Alternatively, you may choose to participate in one of the many Helium staking pools out there. Choose one with affordable pricing and a relatively lower minimum requirement. By joining a pool and contributing to a Validator node, you have the chance to win extra HNTs. This is possibly the most popular choice the majority of Helium stakers generally prefer.
The general process is as follows:
Obtain HNT: You can purchase HNT on various cryptocurrency exchanges such as Binance or Coinbase. Alternatively, you can also earn HNT by operating a Hotspot on the Helium network and participating in Proof-of-Coverage (PoC) challenges.
Choose a staking method: As we've covered, there are a number of ways to stake HNT; operating a Validator node, joining a staking pool, or staking with a cryptocurrency exchange. Each method has different requirements, rewards, and risks, so do your research before choosing one.
Set up a wallet: You need a wallet that supports HNT to store and transfer your staked tokens. You can use the official Helium Wallet, Ledger Nano S Plus, or other compatible wallets.
Stake HNT: Once you have obtained HNT and chosen a staking method, you can stake your HNT by following the specific instructions for your chosen method. For example, if you want to operate a Validator node, you must stake a certain amount of HNT (usually 10,000 or more) and follow the technical requirements for running a node.
Monitor your staking: After staking your HNT, you should monitor your staking performance, rewards, and risks regularly. You can track your staking progress on the Helium network, your staking pool, or your exchange account.
Pros and cons of Helium staking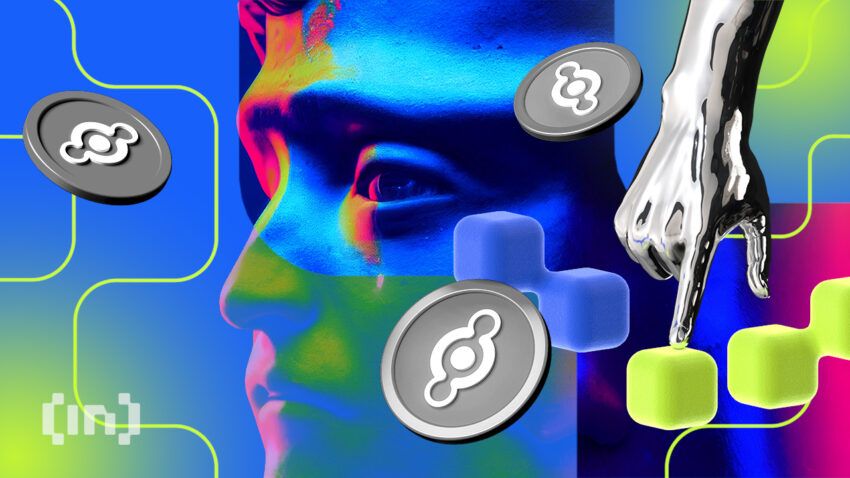 Pros
Passive income: Staking HNT on the Helium network offers a means of generating passive income.
Decentralized network: Staking Helium also helps secure the network. The Helium network is decentralized, which means that no single entity controls the network. The higher the number of participants on the network, the more secure and resistant it is to attacks.
Rewards: Helium staking offers rewards in the form of HNT, which can be used for trading or held for long-term investment.
Low entry barrier: The entry barrier for HNT staking is relatively low, as it requires only a Helium hotspot and a minimum amount of HNT. Alternatively, you could join an HNT staking pool or stake HNT via an exchange. The latter two cost less and are easier to implement than running your Validator's node.
Community-driven: As a community-driven network, staking encourages collaboration and innovation in the broader Helium ecosystem.
Cons
As with staking any crypto, certain network violations, technical failures, or market volatility can impact the value of rewards.
While the process is generally straightforward, you may also require some basic technical know-how if you are looking to set up and operate a hotspot.
And lastly, don't forget that HNT staking rewards are not always guaranteed. The rewards you can eventually earn depend on multiple factors, including the number of active hotspots in the area.
Is Helium staking worth it?
The Helium network continues to show promise in solving real-world issues, primarily decentralizing internet connectivity. The project and founders have a decent track record and have won the trust of numerous backers, including venture capitalists and other big-name investors.
So, Helium staking can be a worthwhile investment opportunity for some. But as with any investment, there are potential risks and rewards to consider. Ultimately, your risk tolerance, investment goals, and knowledge of the broader crypto market will determine your appetite for staking Helium. As always, do your research properly, and don't hesitate to consult an investment professional if need be.
Frequently asked questions
Can I stake Helium on Binance?
How much does a HNT Validator earn?
Disclaimer
In line with the Trust Project guidelines, the educational content on this website is offered in good faith and for general information purposes only. BeInCrypto prioritizes providing high-quality information, taking the time to research and create informative content for readers. While partners may reward the company with commissions for placements in articles, these commissions do not influence the unbiased, honest, and helpful content creation process. Any action taken by the reader based on this information is strictly at their own risk.