We asked our friends at Omenics to extract the cumulative data for the 2019 first quarter and pull out the strongest cryptocurrencies by the buzz score they received during this period.
Let's face it, the cryptocurrency markets can be a bewildering place. With literally thousands of cryptocurrencies categorized into dozens of varieties vying for your attention, it can be challenging to identify which are worth your time and (potentially) your investment. Thankfully, several platforms have stepped up to the task, acting to simplify the process by using artificial intelligence to automatically track different cryptocurrencies while reducing the task of comparing investment options down to something as simple as comparing a few market indicators. One such platform is
Omenics
, a company specializing in crypto market analysis with the overall aim to help cryptocurrency investors make better decisions by removing the friction associated with identifying promising cryptocurrencies by providing reliable market insights. Predicoin wraps its analysis up into a single simple indicator known as the SentScore, which is formed from the combination of five different verticals:
News
Social Media
Buzz
Technical Analysis
Fundamentals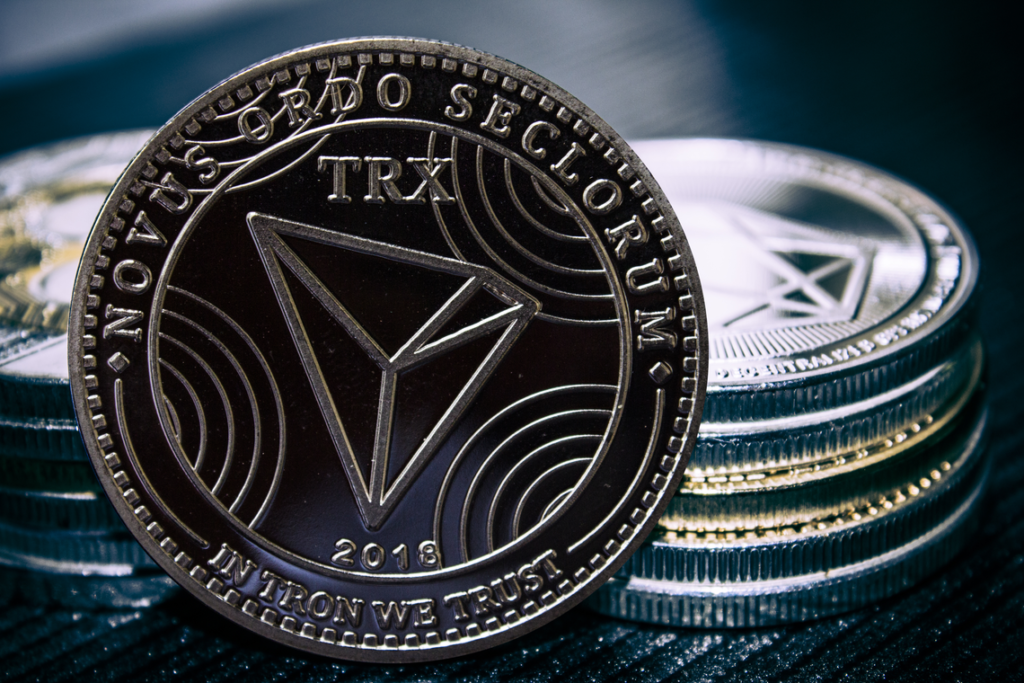 Trending in 2019: Litecoin (LTC) and TRON (TRX)
To demonstrate the potential of its SentScore indicator, we asked Omenics to provide us with the cumulative data for Q1 2019. According to the Omenics guidelines, a 'buzz score' between six and 7.5 indicates that more content than usual is being produced about a cryptocurrency, whereas a score between 7.5 and 10 indicates there is substantial interest surrounding a cryptocurrency and it can be considered viral. Note that the buzz score alone does not tell you whether this content is positive or negative — it is simply a compound metric gauging trends from social media, search engine statistics, and website rankings.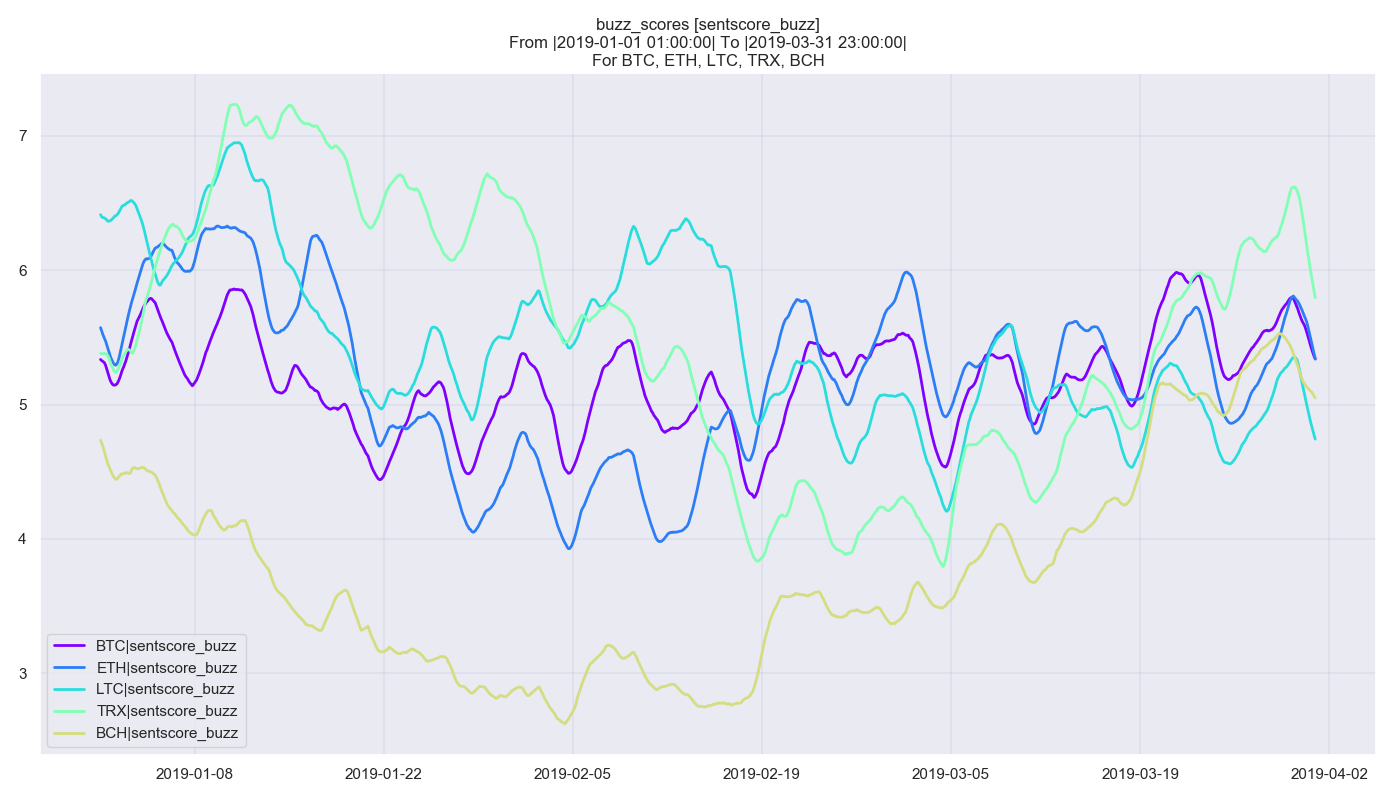 Using
Bitcoin
(BTC) as the baseline (shown in purple), we see that both TRON (
TRX
) and Litecoin (LTC) regularly maintained a buzz score higher than the market leader, with TRON (shown in green) seeing significantly increased buzz during January and February before dropping off in March, only to pick back up in April. Litecoin (shown in light blue), on the other hand, steadily maintained its buzz score above Bitcoin — with its buzz score hitting above six on two occasions. As you might expect, the spikes shown correlate with increased social media and press activity for both TRON and Litecoin, with Tron's
BitTorrent ICO
generating significant buzz in January and February, while news of Litecoin's fungibility upgrade and
Mammoth Film Festival sponsorship
saw content spike between late January and mid-February.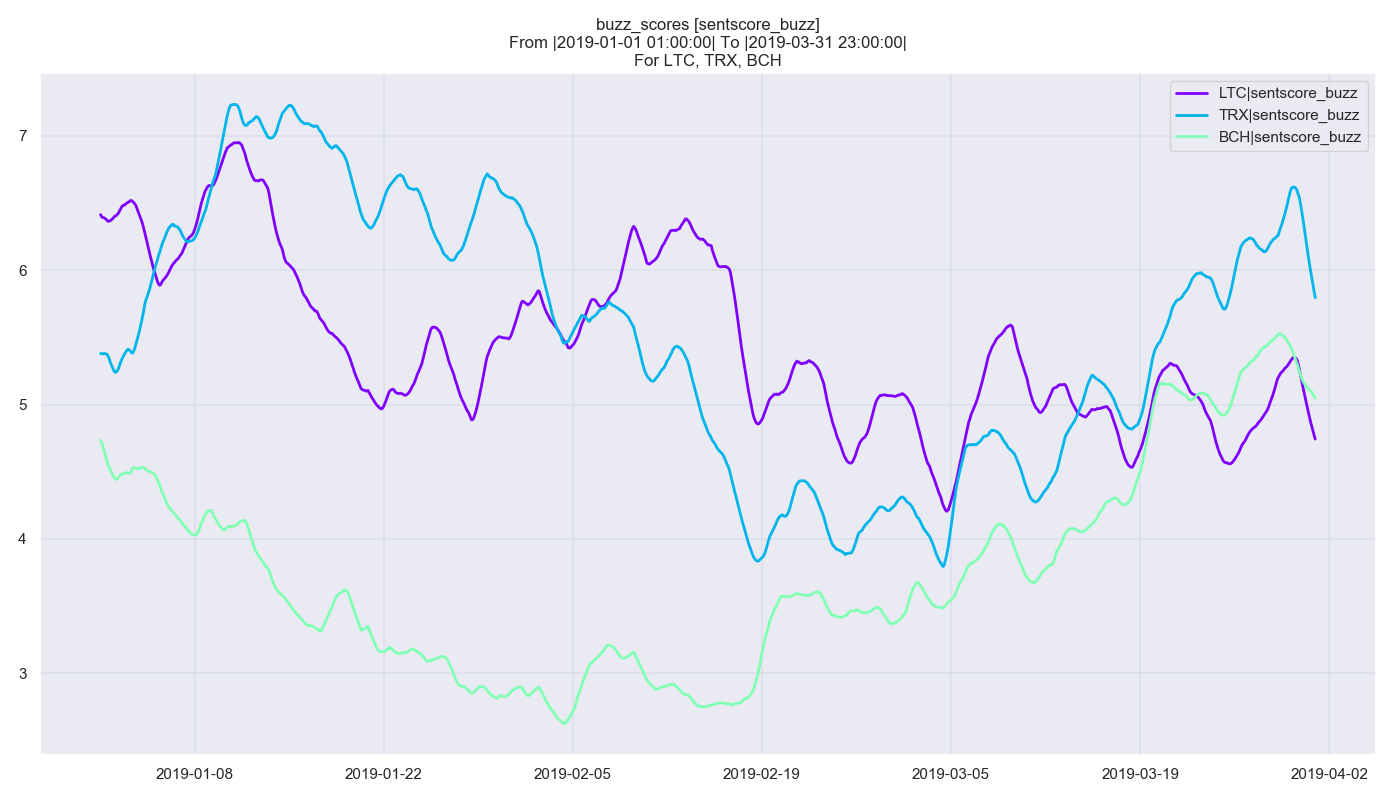 Isolating the performance of TRON and Litecoin and comparing it to a poor performer during this period, we can see a stark difference in the buzz score, with
Bitcoin Cash
(shown in green) having less-than-usual interest during this period after having a relatively mundane Q1. As you can see, the community lost interest in Bitcoin Cash throughout early 2019 as its prior buzz, stemming from its November 2018
hard fork,
faded off — resulting in its buzz score falling below three during February this year. Overall, Omenics's buzz score is an excellent indicator of community interest and can provide useful insight into which coins are trending right now — for better or for worse.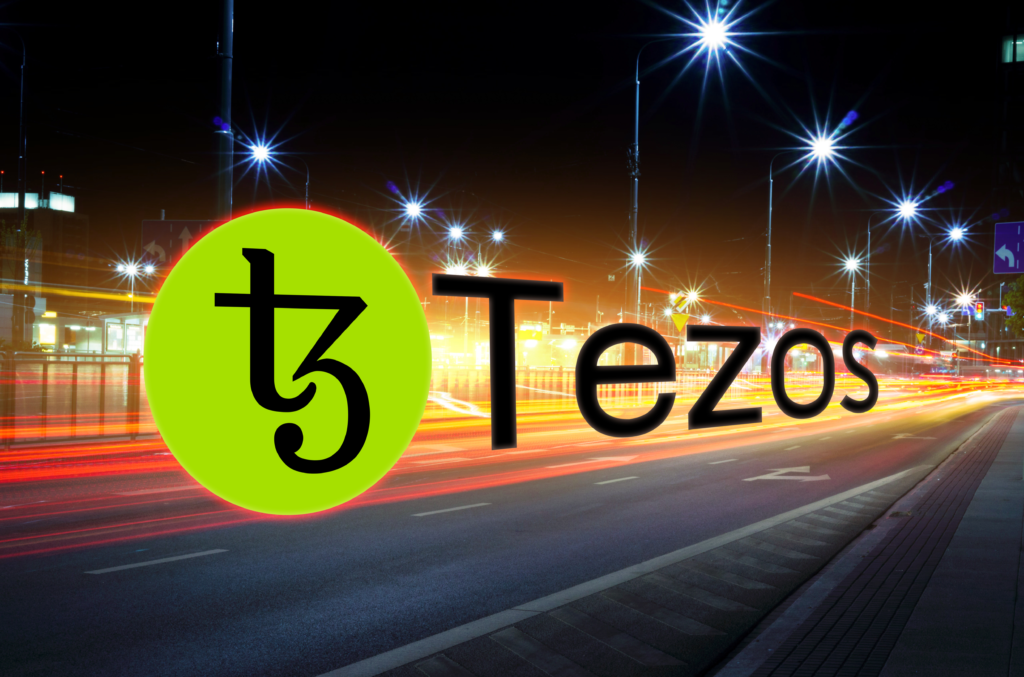 Best Gainer: Tezos
Of course, simply knowing how much interest a project has alone is likely insufficient to the needs of many investors. Instead, these investors want to know whether this information is a predictor of potentially-profitable market movements and whether it can be used to identify strong candidates for growth.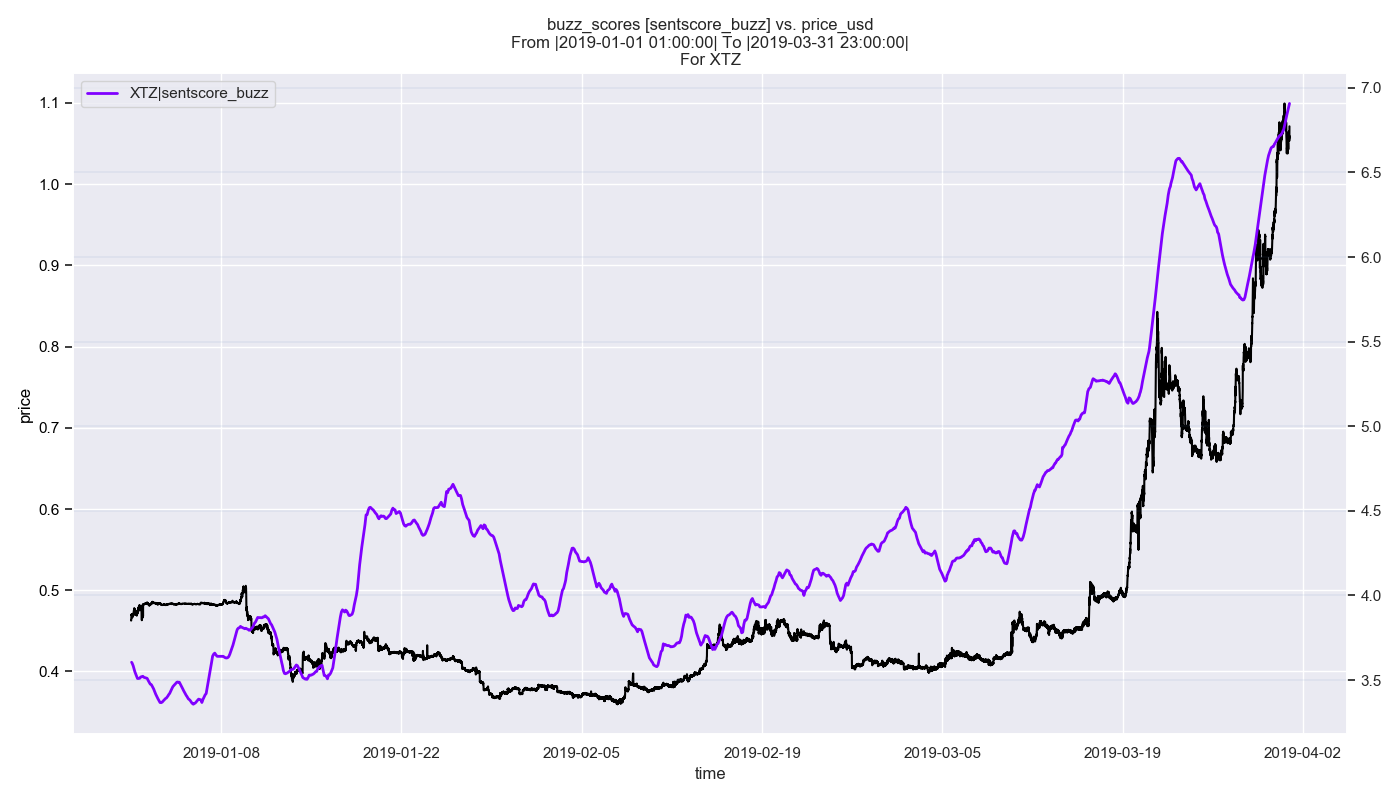 To this end, we looked at the biggest gainer in terms of buzz score during the first quarter this year. This, as it turns out, is
Tezos
(
XTZ
) — the so-called "self-evolving" blockchain and DApp platform that managed to climb from a poor buzz score of less than 3.5, up to as high as seven over a two-month period. Unsurprisingly, this huge positive surge in buzz was accompanied by similarly positive market movements, with the growing buzz score almost perfectly matching the price growth seen by XTZ during this time-frame. This can be seen beginning in March, a month in which the buzz score spiked twice, with each spike preceding a similarly large spike in XTZ value. Indeed, if we look back at the news surrounding Tezos between this timeframe, we find that the project has had significant coverage in the last three months, with news of a class-action lawsuit in January lead to a price slump, while news of
Coinbase staking support
sent prices rocketing in late March.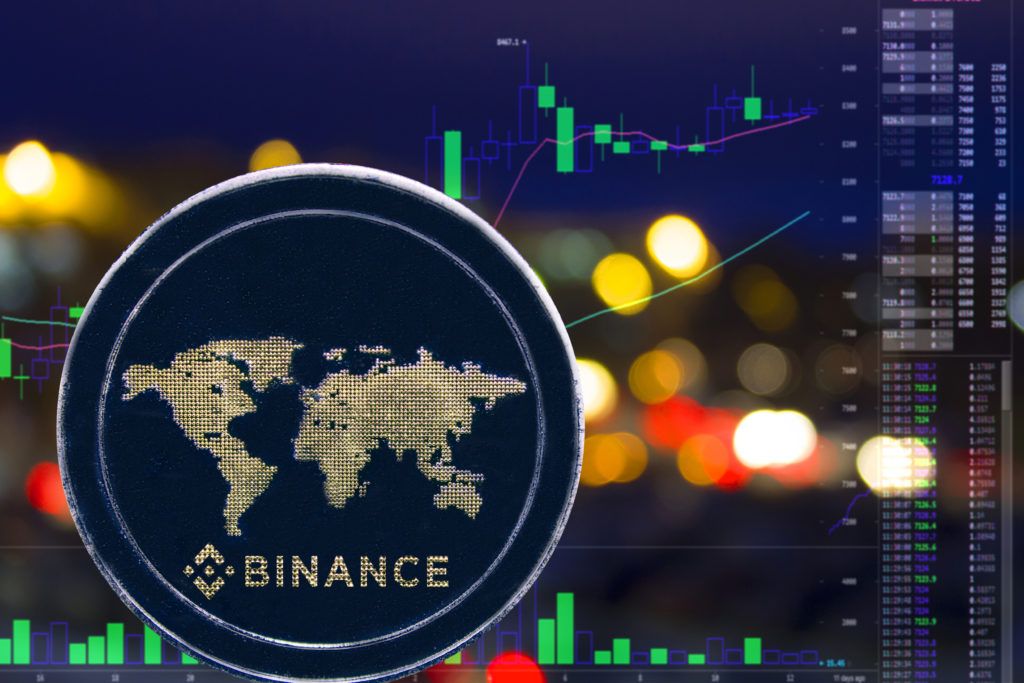 Highest Social Media Sentiment: BAT and BNB
Omenics's Social Media score is derived from "textual analysis of posts and comments from a curation of Twitter influencers and subreddits," and is a qualitative metric used to help identify whether social sentiment for a particular digital asset is positive or negative. Anybody who has more than a passing interest in cryptocurrencies will probably be aware by now that
Binance Coin
(BNB) has had somewhat of an extraordinary 2019, climbing from just $6 to almost $20 as the coin went from strength to strength. To begin the year,
Binance
burned 1.6 million BNB as part of its quarterly
token burn
. Shortly after, its
Launchpad platform
began gathering significant momentum, churning out blockbuster ICOs on a monthly basis while teasing the launch date of its much-anticipated
decentralized exchange platform
.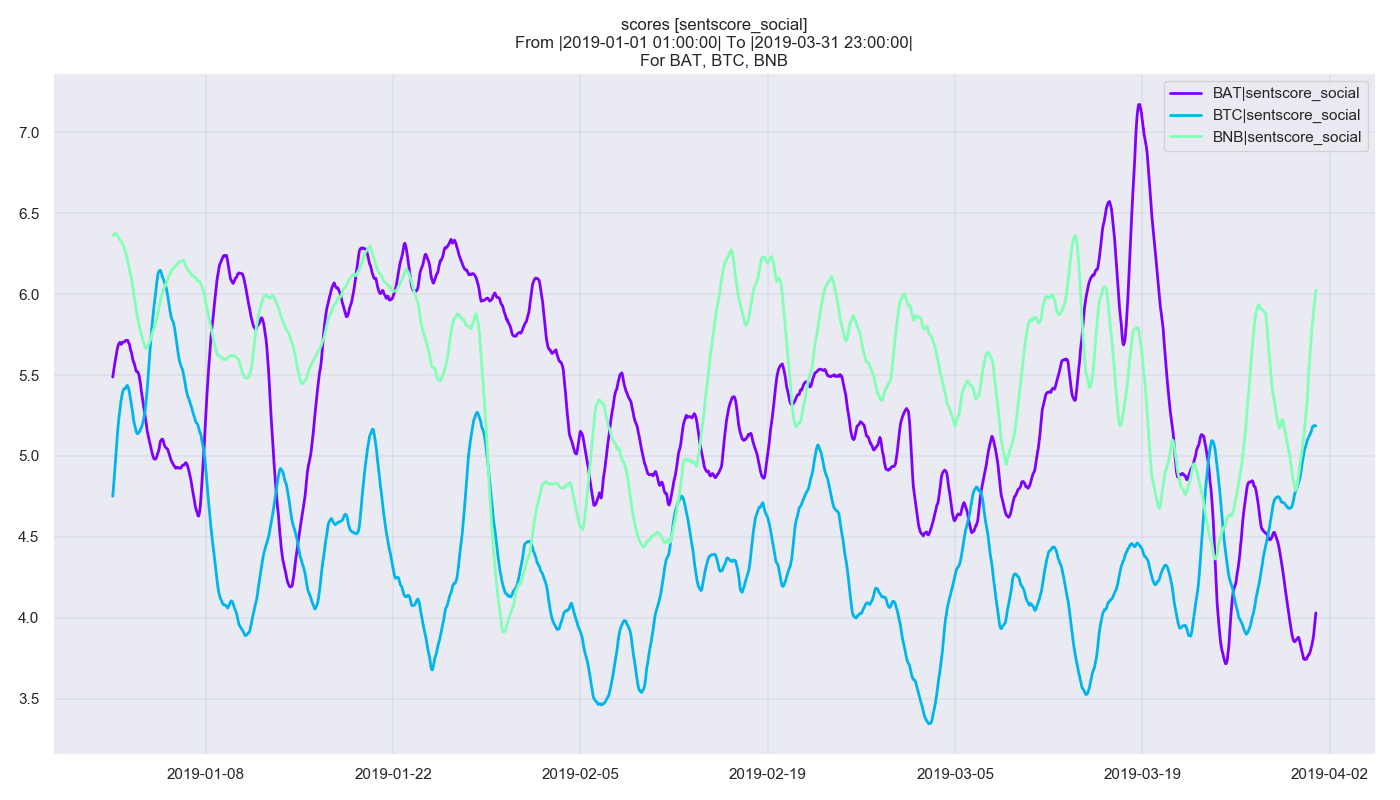 Likewise,
Basic Attention Token
(BAT) has witnessed similarly impressive growth since the beginning of the year after the
Brave browser
hit 20 million downloads and discussion ramped up after it launched an incentivized course on
Coinbase Earn
. Looking at the above chart, we see that both BNB and BAT have clearly developed better sentiment than BTC during this time, with both regularly jumping into the positive zone (6.0+) — while BTC remained relatively muted, with a sentiment score often dipping below four. Overall, if you are somebody who often struggles to identify trends in advance, or always seem to miss the boat, then Omenics might just give you the edge you need to succeed. For a more in-depth read on the SentScore fundamentals, see the Omenics
how-to post
.
Do you think indicators such as these could improve your decision making processes when it comes to cryptocurrency trading? Let us know your thoughts in the comments below! 
Disclaimer: This article is neither paid nor sponsored content. The information within has been written by a BeInCrypto staff writer from data provided by our friends at Omenics for informational purposes only. The contents of this article are not financial advice. Always consult a trained financial advisor before making any investments.
Disclaimer
All the information contained on our website is published in good faith and for general information purposes only. Any action the reader takes upon the information found on our website is strictly at their own risk.