Several blockchains networks have taken it upon themselves to challenge the Ethereum (ETH) network. They often employ different technical designs to challenge the market's most dominant decentralized application (Dapp) platform. TRON is one such network, with a somewhat controversial reputation in the market, but remains closely followed by investors.
So what is TRON? That's what we go over here. In addition, we explain its delegated proof-stake consensus algorithm, the staking method, the use of the tron coin, which has the ticker TRX, and other distinguishing features of this cryptocurrency.
TRON's evolution as a content-focused network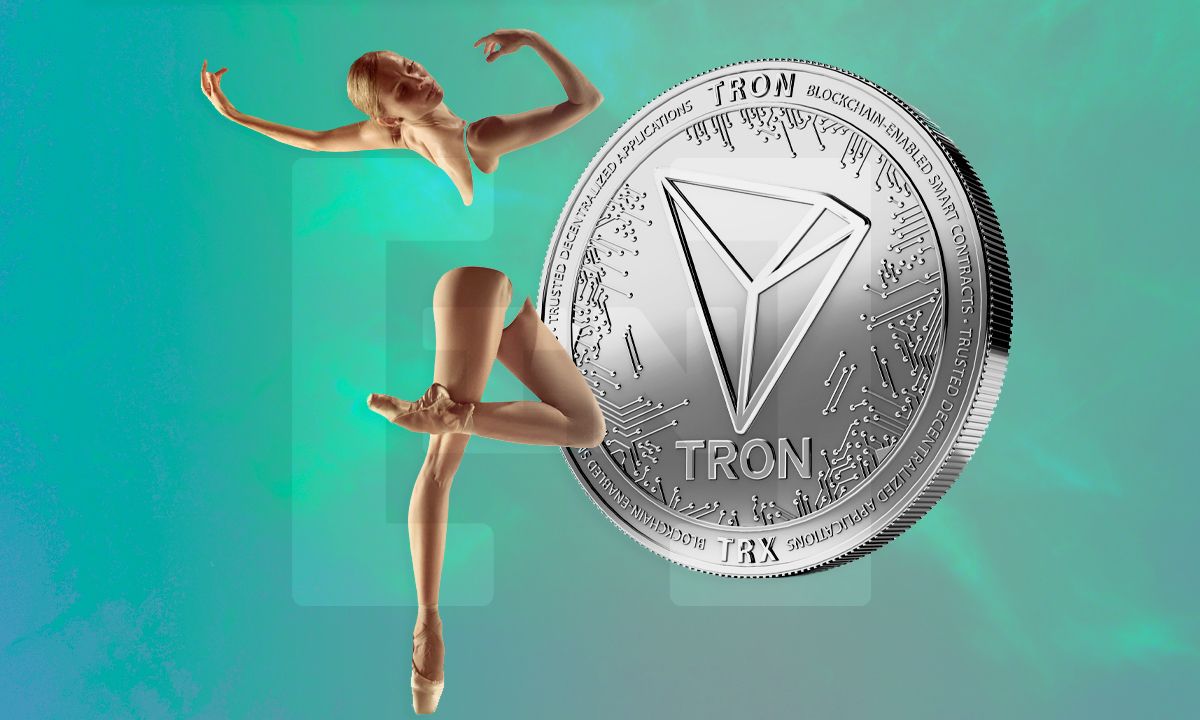 TRON was first launched in Jul. 2018, by the charismatic and contrarian Justin Sun, who has made a name for himself in the market with his fiery statements. The vision for the blockchain, first conceived in 2017, has been described as "decentralizing the web," though its focus has narrowed down in more recent times.
TRON was first available on the Ethereum network.
The TRON Foundation leads the development of the TRON blockchain and cryptocurrency — and interestingly enough, it was first available on Ethereum, though it has since separated. The Tronix token (TRX) was often present in the top 30 cryptocurrencies by market cap, though newer currencies have demoted it a few positions since. Nevertheless, TRON's evolution over the years has still kept it relevant.
The TRON Foundation conducted an ICO in 2017, raising $70 million. Within a year, it had launched its testnet, a blockchain explorer, and a web wallet, with the mainnet launching in May 2018. The following month, the network moved out of the Ethereum network and operated independently.
In July 2018, one of the most notable developments in TRON's history, which we will explain in detail later, was its acquisition of the popular file-sharing network BitTorrent. Since then, TRON has focused on refining the network for its primary use case: supporting content creators.
What is TRON?
TRON's tagline is to "decentralize the web," and its ecosystem consists of several decentralized applications, some of which are quite well known. However, its primary purpose is to decentralize the content creation and distribution industry, which has received criticism for its censorship and unfair revenue distribution. To this end, TRON provides several tools alongside its protocol to ensure more democratic content creation processes.
Some examples of centralized platforms that have censored videos and held a particularly strong revenue distribution control include YouTube. Indeed, the latter has censored several videos related to the cryptocurrency industry. Monetization is also a commonly discussed pain point related to YouTube. For many whose income depends largely on content, this can have a serious impact on their lives.
The TRON network actually features a number of cryptocurrencies, including BitTorrent Token (BTT), JST, and a TRC-20 based version of the Tether (USDT) stablecoin. TRON has outlined a set of Dapps that work with these tokens, and with BTT at least, that includes BitTorrent Speed, BitTorrent File System, and DLive.
Just (JST) is TRON's DeFi-focused asset that powers a suite of related services. Within its remit is a stablecoin called JustStable (USDJ); JustLend, a lending platform; and JustSwap, a means to exchange to TRC-20 tokens.
What makes TRON stand out?
On the face of it, there isn't much that separates TRON from its competitors. After all, all of them could just as well build Dapps that support the same goal as that of TRON. Indeed, many of them already do.
However, with a more focused approach on this matter, TRON perhaps stands a chance to gain ground in this specific niche. With interoperability becoming a focal point of general blockchain development, this could perhaps further cement TRON's position as a content-focused network.
The unique selling point of TRON is that content on the network can be accessed by anyone, anywhere, with the prerequisite of an internet connection. This helps transcend censorship measures imposed by governments or companies. Several countries with totalitarian governments restrict websites and platforms, and TRON can help in this battle against censorship.
TRON's features, workings, and use cases
When asking a question like 'What is TRON?', it would be incomplete to talk without going over some features and how it operates and, of course, use cases.
Some of TRON's core features include its delegated PoS consensus algorithm, its unique token standard that supports a few different types, including one of NFTs, and its ecosystem of Dapps.
As for its Dapps, TRON's ecosystem includes a DEX, blockchain explorer, wallet, a lending platform, and a decentralized oracle, among other applications. In more recent months, TRON has been trending towards decentralized finance (DeFi) as well, with a few applications supporting related services.
The TRON Virtual Machine (TVM) is responsible for executing smart contracts, much like the Ethereum Virtual Machine (EVM). It utilizes a three-layer architecture: a storage layer, an application layer, and a core layer.
Computing resources are distributed equally among TRX holders, and this includes bandwidth and energy. The team claims that the network can process up to 2,000 transactions per second.
As previously mentioned, TRON's focus has been on content creation, but several other potential use cases with the TRON blockchain do exist. Among them are the aforementioned DeFi use cases and its BitTorrent services. But it also owns Dlive, a video streaming platform that has had some success.
How does TRON fare against Ethereum and others?
TRON's largest competitor, without a doubt, is Ethereum. Naturally, other competitors are those that are competing with Ethereum — of which there are several. Given this hotly competitive space, TRON has an uphill battle as it attempts to get a sizable bite of the market share.
With Ethereum shifting to a Proof-of-Stake consensus algorithm with the ETH 2.0 upgrade, that advantage that TRON will soon fade away. One could argue that the roping in of BitTorrent is a significant milestone, but so far, that alone has not done enough to unseat Ethereum from its throne.
Furthermore, the other competitors, including Cardano and EOS, are also employing new technological solutions, which leaves TRON in a bit of a state. It needs to stay up to date on the latest technological implementations and use case designs, while also working on its current ecosystem.
The question is whether TRON can compete against these other projects with its standout features. But that is anyone's guess.
Tokenomics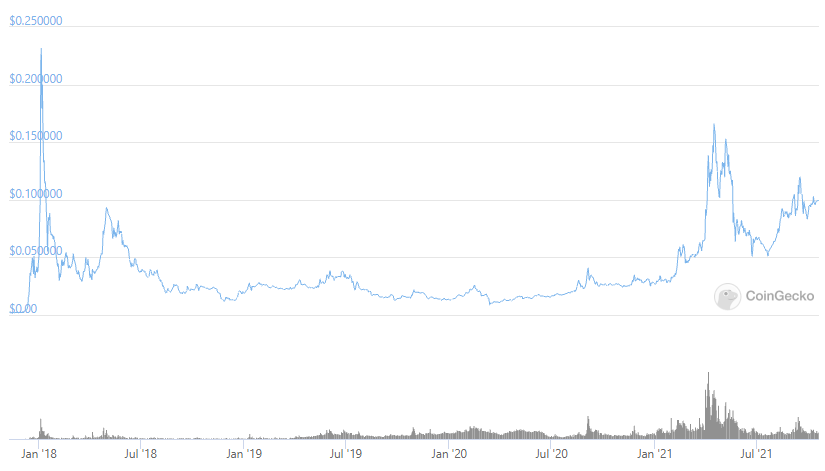 The TRX token holds a circulating supply of approximately 101 billion tokens. The team cut the supply by roughly 5.6 million tokens earlier this year. TRON made some headlines for this when the team claimed that this move would likely make TRON the first deflationary cryptocurrency in the world.
TRX price and predictions
At the time of publishing, the TRX token stands at a price of $0.099. The TRON price peaked at $0.2316 in Jan. 2018, nearly four years ago.
The token is still significantly up for long-term investors, but the TRX price prediction is going to be a hard one to estimate. After all, it is up against some major competition, and it is yet to have as large a grip on the wider public as those competitors. Still, those long-term investors will be happy to hodl and hope for a $1 price target. There's no guarantee that it will hit that target, however.
How to stake TRON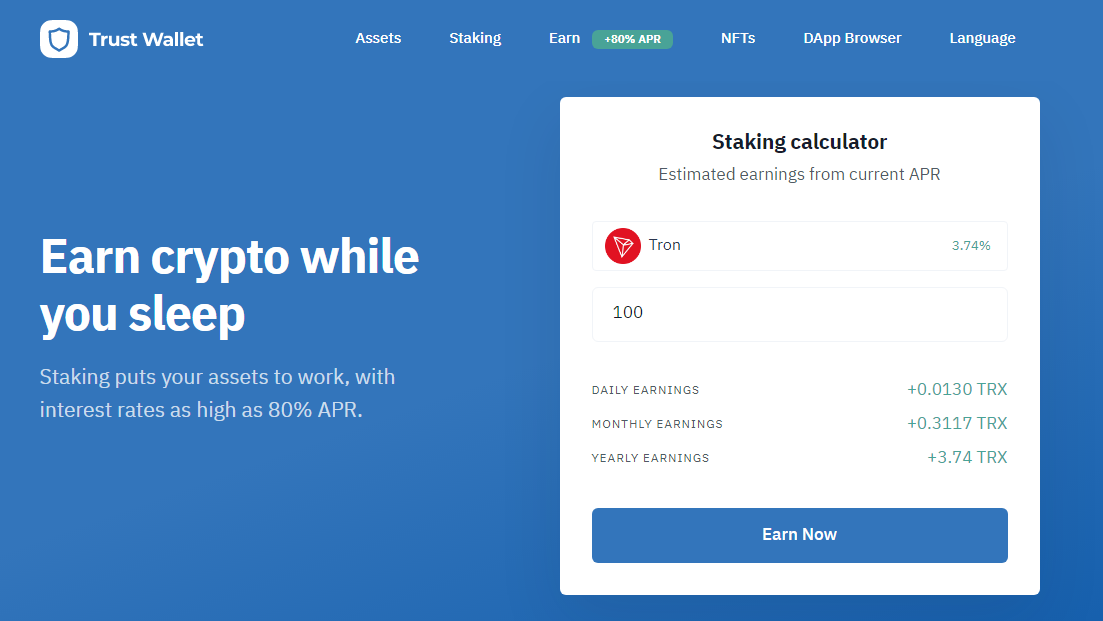 Staking the TRON (TRX) cryptocurrency is fairly simple, and there are several ways to go about it. Let's assume you're using Trust Wallet for this, which is a convenient way to stake TRX.
Provided you have TRX in your wallet, go to the finance tab on Trust Wallet and choose TRX. This will take you to the TRON wallet.
Click on 'More' and choose 'Stake' to select the asset you want to take. In this case, it will be TRX.
You'll then be asked to choose the staking amount and a validator. The latter includes the likes of Binance, among others.
After setting the amount, review the transitions and click send. You will see a 'pending' notification until the transaction is confirmed.
After a while, the transaction will be confirmed, and you'll be able to see the staked amount. Congratulations, you've just staked TRX!
Should you buy TRX?
This will largely come down to your own personal take on the TRX token and its uses. Nothing is a given in the cryptocurrency market, and the novelty of the technology means that new projects usurp old ones frequently. As the protocol develops, the ecosystem grows, and new Dapps arrive, potential investors will better understand the TRX token and its value.
TRON's focus on democratizing content creation certainly has a place in the market, but whether it will be the top network for this use case remains to be seen. However, it is worth keeping an eye on TRON in the years to come, as the TRON Foundation continues to press on with its development.
As always, do your own research and never invest more than you can afford to lose.
How to buy TRON (TRX)?
The TRON (TRX) cryptocurrency is available on most of the world's most popular exchanges, including Binance U.S, Coinbase, Kraken, Poloniex, OKEx, Kucoin, and FTX — among many others. It is available on over 100 exchanges.
The following is the basic set of steps for buying TRX:
Select an exchange of your choice
Create an account and do the necessary documentation, which will include KYC
Once your account is ready, add funds to it, and place the order to buy TRX
TRON does have potential in the content creation market
With the question of what is TRON (TRX) out of the way, you'll have a much better sense of whether to devote time to this project or not. It is, no doubt, a well-known project, but whether it will maintain the momentum of the early years is subject to debate. The crypto market has changed greatly since its early years, so TRON will have to keep up.
Having said all of that, it's worth keeping an eye on a project that is still within the top 30 cryptocurrencies by market cap. The content creation and distribution space stands to gain from decentralized technologies, so there may be something yet for TRON's growth.
Frequently asked questions
What is TRON (TRX) used for?
Is TRON a good investment?
Disclaimer
In line with the Trust Project guidelines, the educational content on this website is offered in good faith and for general information purposes only. BeInCrypto prioritizes providing high-quality information, taking the time to research and create informative content for readers. While partners may reward the company with commissions for placements in articles, these commissions do not influence the unbiased, honest, and helpful content creation process. Any action taken by the reader based on this information is strictly at their own risk.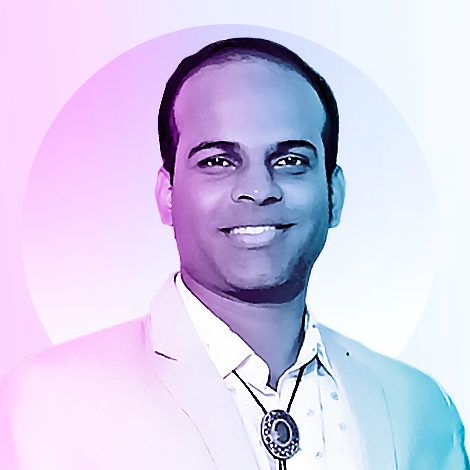 Rahul Nambiampurath's cryptocurrency journey first began in 2014 when he stumbled upon Satoshi's Bitcoin whitepaper. With a bachelor's degree in Commerce and an MBA in Finance...
Rahul Nambiampurath's cryptocurrency journey first began in 2014 when he stumbled upon Satoshi's Bitcoin whitepaper. With a bachelor's degree in Commerce and an MBA in Finance...
READ FULL BIO
Sponsored Sponsored