There are many yield farms on Binance Smart Chain (BSC). Each of these farms provides DeFi solutions and yield farming opportunities for users of all experience levels.
DeFi platforms on BSC are unique as they are permissionless, meaning that anyone with internet access and a supported wallet or browser client can interact with them. They are also trustless, meaning no third parties or middlemen are required.
BSC has recently emerged as a suitable alternative for Ethereum-based DeFi platforms due to high gas fees and heavy network congestion on the Ethereum blockchain. BSC is a relatively new network, launching its first main net in May 2020. Since then, they are currently securing over $25bn in total assets across their entire network.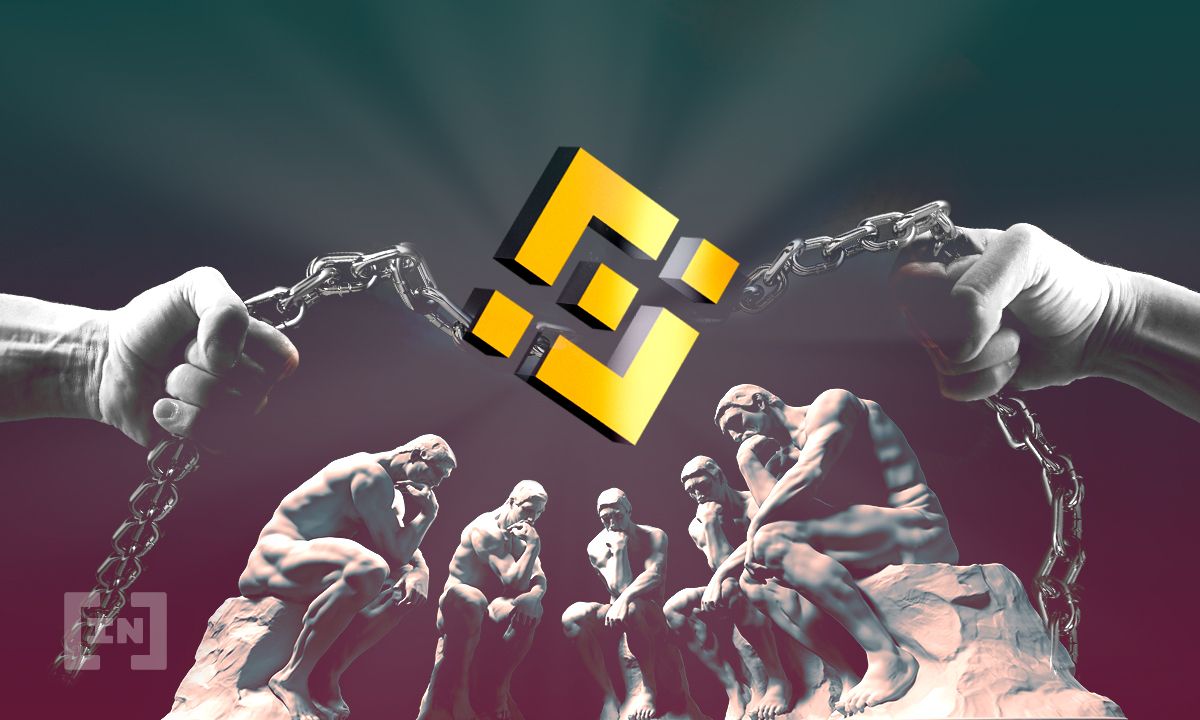 Binance Smart Chain also provides DeFi users with many advantages and benefits, including:
Higher yields due to the accessibility and popularity of the network
Lower fees compared to other leading blockchains
More inviting, intuitive yield farms that make DeFi accessible to even the most novice user.
Now, due to its growing popularity in the DeFi space, we're going to cover the top 5 yield farms on Binance Smart Chain. We've also covered top yield farms on Fantom, Ethereum and Polygon.
How Much Can I Earn Using a Yield Farm?
As there are so many platforms, the rewards you can earn vary. Most popular platforms offer anywhere between 10-50% yield on leading major assets such as:
Binance Coin (BNB)
Bitcoin (BTC)
Ethereum (ETH)
Stablecoins like BUSD and USDT
Most platforms on Binance Smart Chain offer higher yield rewards when using the platform's native token or more speculative assets, as they require the liquidity to operate their DEX or AMM.
On the top yield farms on Binance Smart Chain, rewards can fluctuate based on price action and liquidity, so it's worth ensuring the yield percentages offered are stable. Yield farming rewards are calculated annually, meaning they're displayed as the returns that you could expect over a year.
The most commonly used metrics are Annual Percentage Rate (APR) and Annual Percentage Yield (APY). APY takes into account the compounding of your assets whilst APR doesn't.
Top 5 Yield Farms on Binance Smart Chain
Now we've answered some questions you might have about yield farming, let's move on to our rundown of the top yield farms on Binance Smart Chain —
PancakeSwap is the #1 AMM and one of the biggest yield farms on Binance Smart Chain and is a fork of UniSwap. Their DeFi and yield farm offerings allow users to exchange tokens, providing liquidity via farming and earning fees in return.
It launched in September 2020 and remains the most popular DeFi platform on BSC due to its inviting interface (Bunnies and pancakes!), fast and cheap transactions, high yields and generous rewards.
A user can farm yields on PancakeSwap by either becoming a liquidity provider, where they add their tokens to the liquidity pool and farming their denominated token or stake the native token, CAKE, to earn further rewards. PancakeSwap also incentivises DeFi users through lotteries, collecting native NFTs and prediction markets.
PancakeSwap currently secures close to $7bn in TVL across their platform and often handles the most trading volume across the BSC network. They also have close relationships with the Binance team, with former Binance members involved in the development of the platform.
#2 on our list of the top yield farms on Binance Smart Chain is Venus Protocol. Venus Protocol is a decentralized AMM and Stablecoin lending protocol that is only available on Binance Smart Chain (BSC). The protocol offers an intuitive, easy-to-use asset lending and borrowing solution that enables users to borrow against collateral and lend their assets to earn yields.
Being built on Binance Smart Chain, Venus provides fast, low-cost transactions and a deep pool of wrapped tokens and liquidity. Users can use their collateral to borrow other assets and mint synthetic stablecoins with over-collateralized positions to invest further in Venus' financial products.
Users can earn rewards and yields by lending their assets such as BNB, ETH, and stablecoins and earning interest on their supplied assets by providing liquidity. Venus secures over $1.5bn in total assets on BSC and is on track to becoming the leading lending and borrowing solution in a similar vein to Aave on Ethereum.
PancakeBunny is a yield aggregator and optimizer for Binance Smart Chain, which is used mainly in collaboration with PancakeSwap to maximize yields on their CAKE. They also offer leading yield returns on BNB, ETH and Stablecoins.
The PancakeBunny protocol allows farmers to maximize yields by delegating the process to the protocol. Pancake Bunny makes DeFi easier and more accessible to users of all experiences looking to increase their profitability on their assets.
Their platform secures close to $1bn in TVL and provides greater yields by offering both denominated tokens and their native token, BUNNY, as rewards. Users can then either sell their BUNNY rewards to reinvest in their yield farms or simply take profits.
Autofarm is a yield aggregator that maximizes returns from yield farming pools by staking in Autofarm products. Autofarm offers two products; Vaults, a yield farming platform that strategically compounds yields for the best returns and AutoSwap, a DEX aggregator that provides users with the best prices for their DEX trades.
They work closely with other vault and yield farm providers to provide the best rewards for the end-user and prioritise simplicity and ease of use of the platform. Autofarm secures close to $900m in TVL across their vaults on BSC and remains a leading aggregator platform due to offering rewards in both the denominated token and their native token, AUTO.
Their fees for interacting with vaults and their swap function are negligible, which further incentivises interaction and yield farming on Autofarm.
Another popular top yield farms on Binance Smart Chain is BakerySwap. BakerySwap is the all-in-one DeFi platform that provides an AMM, DEX and NFT Marketplace through their platform. Users can exchange tokens, provide liquidity​ and earn competitive yields on various assets. The platform is similar to how PancakeSwap operates and offers a range of liquidity pools and staking options to earn competitive yields.
BakerySwap currently secures close to $300m in TVL on their platform and remains a viable option to other DEX platforms like PancakeSwap for leading yield farming rewards. They are offering ETH 2.0 staking on their platform alongside being able to earn rewards from NFT staking and creation.
BakerySwap was also one of the first DEX platforms launched on BSC, and remains ever popular due to its range of products and earning opportunities.
Conclusion
As the DeFi space continues to grow, new yield farming options will naturally arise as more and more investors look to put their assets to good use and maximize their returns. So, if you're a novice DeFi user or a certified DeFi Degen, we know that our list of the top 5 yield farms on Binance Smart Chain has you covered! Happy farming!
Frequently asked questions
How do yield farms generate yield for users?
What are the risks associated with yield farming?
Disclaimer
In line with the Trust Project guidelines, the educational content on this website is offered in good faith and for general information purposes only. BeInCrypto prioritizes providing high-quality information, taking the time to research and create informative content for readers. While partners may reward the company with commissions for placements in articles, these commissions do not influence the unbiased, honest, and helpful content creation process. Any action taken by the reader based on this information is strictly at their own risk.
Invested in the industry since 2017, Sean Dickens focuses on educational and informative content that simplifies the intricate world of Cryptocurrencies. He studied Journalism and...
Invested in the industry since 2017, Sean Dickens focuses on educational and informative content that simplifies the intricate world of Cryptocurrencies. He studied Journalism and...
READ FULL BIO
Sponsored Sponsored