"Who owns the most bitcoin?"
Now, that's a pretty common question that most of us have stumbled upon at some point. Could it be Satoshi Nakamoto, the elusive creator of bitcoin? Or could it be an institutional investor such as MicroStrategy or Tesla? What about governments? After all, isn't it plausible that at least a few world governments are sitting on large bitcoin stashes?
Unfortunately, there are no definitive answers, and the world is still pretty much in the dark about who owns the most bitcoin. However, there are guesses — albeit, educated guesses. And that's precisely what this article is about.
What drives bitcoin's value?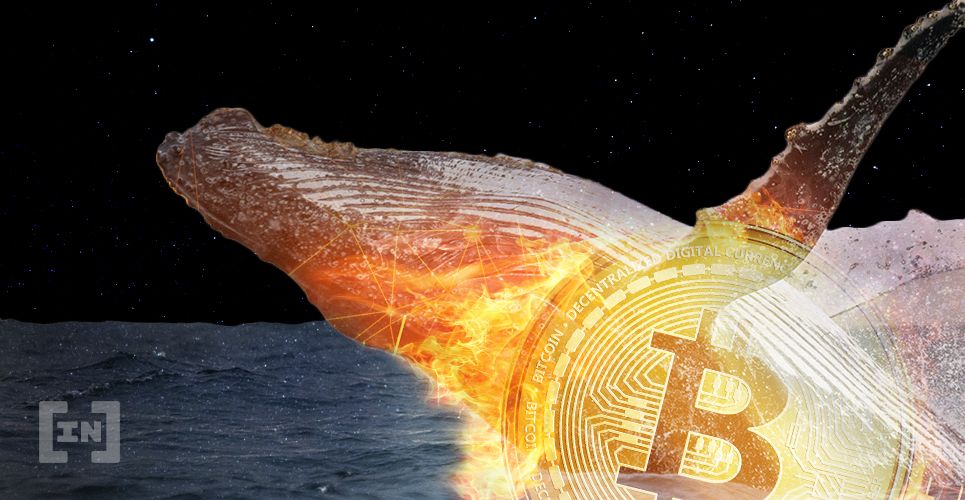 As you are probably aware, Satoshi Nakamoto created bitcoin with the vision that one day it would be a more transparent, democratic, and widely used alternative to fiat currencies.
While fiat currencies, by design, give central banks control over the economy, bitcoin does just the opposite. It challenges the existing financial order by enabling anyone with a digital device such as a smartphone to do financial transactions with people or businesses from anywhere in the world on a one-on-one basis — no hefty fees, delays, or unwarranted intervention by the banking system or other legacy financial institutions.
It's true that bitcoin is still far from achieving the objective of replacing fiat to become the de-facto global currency. That said, it has pulled off a big feat by already earning a spot at the high table of the world's leading assets. In fact, it has repeatedly proved itself as the best-performing asset in recent years, surpassing the likes of gold, oil, and stocks.
Several factors collectively give bitcoin its value, including:
Scarcity: Bitcoin's maximum supply has been capped at 21 million, making it an inherently deflationary asset.
Durability: As a decentralized digital asset, bitcoin is far more durable than any conventional physical asset such as oil or even precious metals.
Divisibility: You can divide a bitcoin into up to eight decimal places, making it far more divisible than fiat currencies.
Authenticity: Unlike many other assets, such as gold or fiat, it is extremely difficult (or practically impossible) to counterfeit bitcoin.
Portability: Bitcoin (and other digital currencies) is probably the most portable asset in the world. So, long as you have access to your private and public keys, you can carry along your bitcoin stash wherever you go.
Who owns the most bitcoin?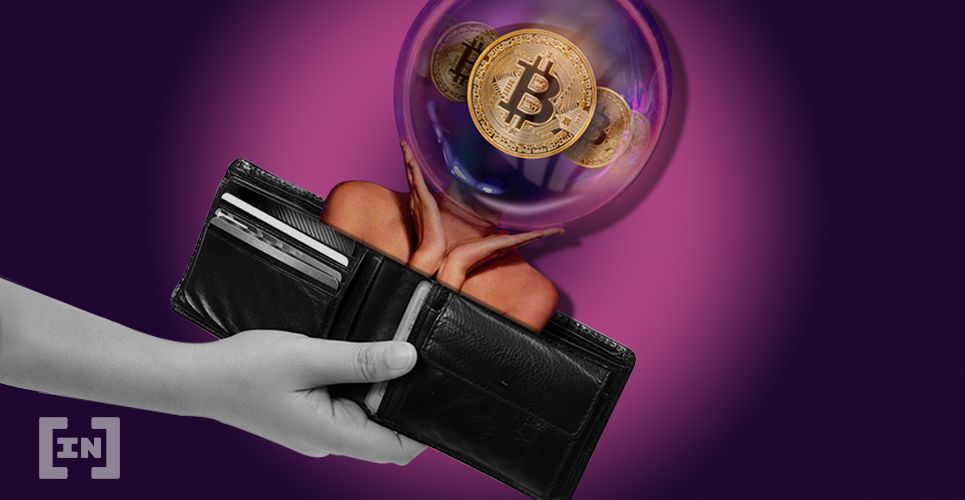 Largest bitcoin wallets
One way to track who owns the most bitcoin in 2022 is to find the wallets with the highest BTC balance. As of this writing, there are only five Bitcoin wallets with a balance of anywhere between 100,000 to 1 million BTC. These five wallets collectively account for 4.08% of the total coins in circulation.
As shown in the image below, three of the top-5 wallets with the highest balance belong to Binance. However, that doesn't necessarily mean that Binance owns the most bitcoin because a good chunk of the coins it holds is actually user funds deposited with the exchange.
The next 92 wallets on the list contain anywhere between 10,000 to 100,000 BTC each. With 2,119,438 BTC in total, they collectively account for 11.11% of the total circulating supply.
As of this writing, a little more than 19 million bitcoins (of the 21 million max. supply) have been mined, and the overall coin distribution is as follows:
Note that although bitcoin's circulating supply is 19+ million on paper, the actual number of coins in circulation could be far less. That's because it is estimated that nearly 4 million BTC have been lost forever.
It is also worth underlining here that wallet addresses can only give us a general overview of bitcoin's overall distribution. Because of the relative anonymity ensured by the Bitcoin network, wallet addresses alone may not always be sufficient to link a particular wallet to a particular person or entity.
Individual(s) who owns the most bitcoin
The order of this list depends on whether you consider Satoshi Nakamoto as an individual. As you may know, the pseudonymous creator of bitcoin never revealed their true identity, leaving room for all sorts of speculations. Some believe that it is/was a person, while others say that probably the pseudonym actually represents a team of experts who combined their brilliance to give birth to the world's first cryptocurrency. The jury is still out on that.
How much bitcoin does Satoshi Nakamoto own?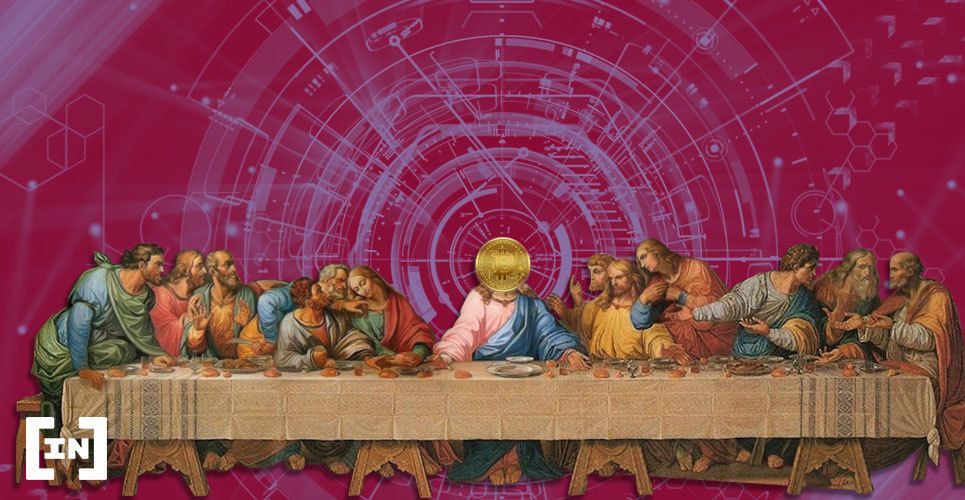 As the creator and probably the first miner on the Bitcoin network, Nakamoto mined more than 22,000 blocks before going off the radar in 2011. Based on the mining rewards at the time, Nakamoto is believed to own more than 1 million BTC stored across many wallets. The interesting bit, however, is that Nakamoto never spent any of these bitcoins barring a few test transactions.
So, that makes Satoshi Nakamoto a bitcoin billionaire with ~21 billion worth of BTC as of press time. However, that figure was way higher (~ $66 billion) when BTC peaked at $68,789 in Nov. 2021.
Do you consider Satoshi Nakamoto to be a person rather than a collective? If you do, then you might as well take him for the individual who owns the most bitcoin.
As for the others in this list, we have (in no particular order):
Cameron and Tyler Winklevoss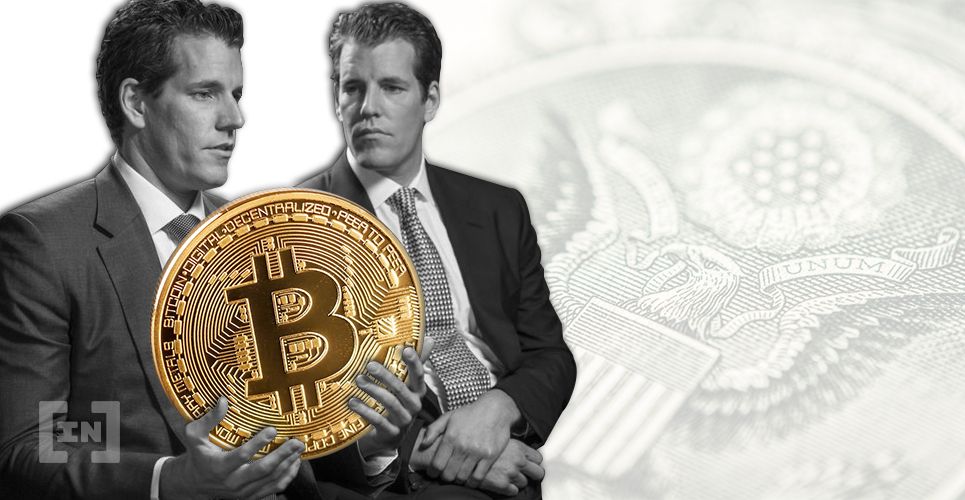 Not long after their highly-publicized dispute over the founding of Facebook, the Winklevoss twins went all-in with crypto and invested in multiple cryptocurrencies and blockchain/crypto businesses. In 2014, they founded Gemini, a New York State Department of Financial Services-regulated crypto exchange and custodian. 
According to Forbes, the Winklevoss twins were among the first to reach the "Bitcoin Billionaire" status. They own an estimated 70,000 BTC, among other digital currencies.
Michael J. Saylor
Michael Saylor is the co-founder and CEO of MicroStrategy, a business intelligence firm. While it's true that MicroStrategy has been making it to the crypto headlines fairly regularly these days, the company itself predates blockchain and cryptocurrencies by several decades.
Founded in 1989, MicroStrategy was offering a range of software and cloud-based services before dipping its toes in crypto. Saylor started betting big on bitcoin in 2019, and it paid off. He currently owns somewhere around 17,700 BTC, while MicroStrategy holds approximately 130,000 BTC.
Barry Silbert
While it is not currently known how much bitcoin Barry Silbert personally owns, the figure is likely to be rather hefty. After all, the founder and CEO of Digital Currency Group has been associated with several leading crypto and blockchain businesses, including the likes of Coinbase. One of his companies, Galaxy Digital, alone owns more than 16,400 bitcoins.
Tim Draper
As an investor with more than three decades of experience and many successful investments to show for it, Tim Draper is a familiar name on Wall Street. Besides his other early investments in companies like Tesla and Skype, Draper was also an early adopter of bitcoin.
In 2014, the U.S. Marshals Service held an auction for selling a huge stash of bitcoin seized from Silk Road, an infamous dark web marketplace. Draper took this opportunity to buy 30,000 BTC for $19 million. And in all likelihood, that was just one of his early investments in the asset, with many more that followed in subsequent years.
Governments with large bitcoin stashes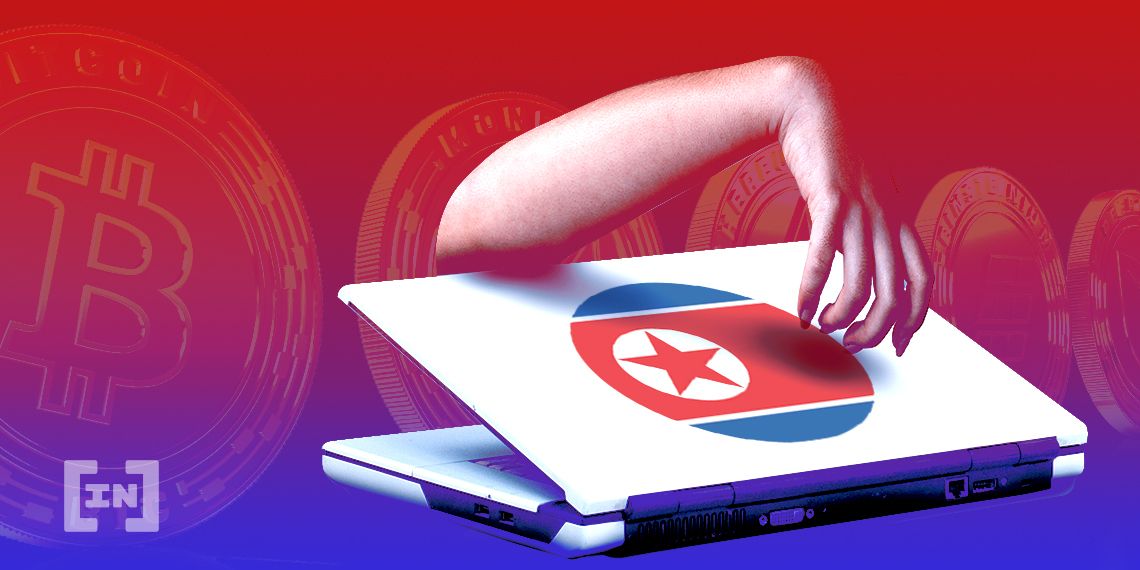 The conventional estimate is that governments across the world collectively own somewhere around 260,000 BTC. That accounts for nearly 1.24% of the asset's total circulating supply.
While some countries like El Salvador acknowledge bitcoin as a legal tender and are even actively hoarding it, others are more secretive in their approach. For example, there are reports that North Korea has been regularly using hackers and other dubious means to acquire crypto.
There are also reports that Bulgaria currently holds more than 210,000 BTC. Certain members of the Ukrainian government are also believed to be holding roughly 46,000 BTC privately, although BeInCrypto is unable to independently verify it.
It is likely that the U.S. government and its various agencies also hold tens of thousands of bitcoin seized from criminals. While the details are sketchy, some estimates suggest that it could be somewhere around 70,000 BTC.
The Finnish government is also holding some bitcoin that it had confiscated during criminal investigations. Although not quite as large as the stash the U.S. government is sitting on, the Finnish government is believed to be holding 1,981 BTC. In Apr. 2022, the government hired two brokers to sell most of the bitcoin at its disposal.
Public and private companies holding the most bitcoin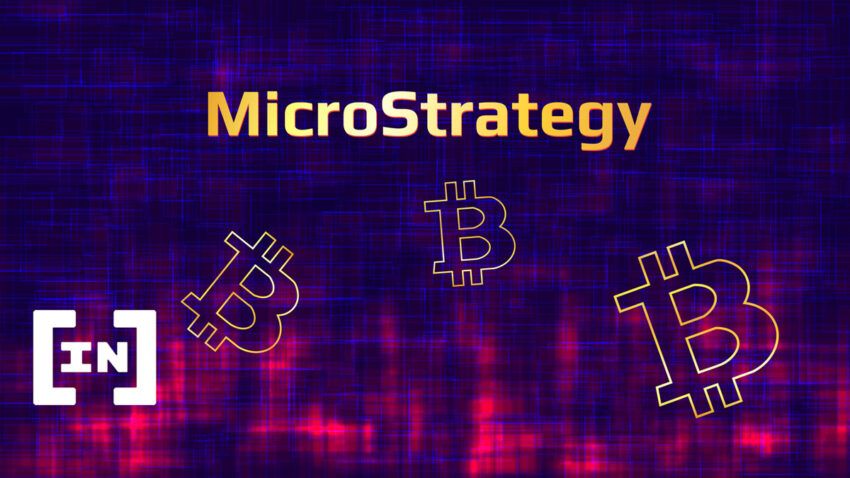 It is becoming increasingly common for companies to invest a part of their corporate savings in bitcoin and other cryptocurrencies. The purpose of this diversification strategy is to hedge against inflation and negative yield bonds.
On that note, let's quickly go through some public and private companies holding large volumes of BTC:
Public companies
MicroStrategy: MicroStrategy is hands down the biggest corporate holder of bitcoin by quite some distance. The Virginia-based business intelligence software maker currently has 129,218 BTC in its treasury, according to data from CoinGecko. It is worth mentioning here that MicroStrategy is led by co-founder and CEO Michael Saylor, who is himself a top contender for the title of the individual who owns the most bitcoin.
Tesla: Second on this list is Tesla, which at one point started accepting bitcoin as payment (albeit, for a very brief period). Elon Musk, the founder and CEO of the company, is an unapologetic proponent of the asset class and recently went on record saying that Tesla may restart the acceptance of bitcoin for payments. The company is currently holding 48,000 BTC.
Galaxy Digital: Galaxy Digital pitches itself as a technology-driven investment firm offering quality financial solutions spanning the cryptocurrency ecosystem. The company currently owns roughly 16,400 BTC.
Private companies
Block.one: China-based Block.one, the firm behind the open-source blockchain platform EOSIO, tops this chart with 140,000 BTC.
Tezos Foundation: Switzerland-based Tezos Foundation, which promotes the Tezos protocol via grants and other capital deployment means, has the second-largest bitcoin holding for a private company. It currently owns somewhere around 17,500 BTC.
Stone Ridge Holdings Group: Third on this list is Stone Ridge Holdings Group, a financial services company from New York, with its 10,000 BTC.
The jury is still out
So, as you can see, it's still pretty hard to draw any conclusion on who owns the most bitcoin. In the end, it all seems to boil down to whether Satoshi Nakamoto is a person or a group. If it is a person who still has access to their many wallets holding 1M+ BTC in total, then probably it is safe to say Satoshi Nakamoto owns the world's largest bitcoin stash.
Guess we'll only know if someone finally cracks the mystery of the bitcoin creator's true identity.
Meanwhile, if you plan on buying the dip to make the most out of the ongoing bear market, consider joining the BeInCrypto Premium Telegram Group. Three traders every day post useful insights and technical analysis — but only you will decide whether to follow them or not. It's free! To join, just click the link above and follow the simple instructions.
Frequently asked questions
Who is the richest bitcoin owner?
It is difficult to pinpoint an individual because the net worth of a person is subject to many variables. However, according to a Forbes coloumn, the five richest crypto billionaires in 2022  (so far) are: Changpeng Zhao, Sam Bankman-Fried, Brian Armstrong, Gary Wang, and Chris Larsen
Which country owns most bitcoin?
In terms of government-owned bitcoin, Bulgaria probably tops the chart with 210,000+ BTC. In terms of the total number of bitcoin holders, India probably is at the top. However, in terms of bitcoin trading volume, the U.S. has a clear lead over any other country.
Does Elon Musk own bitcoin?
Elon Musk has acknowledged in the past that his crypto portfolio includes bitcoin.
What is the most bitcoin owned by one person?
If you consider Satoshi Nakamoto to be a person, his/her/their massive stash of 1M+ BTC is probably the largest number of bitcoin owned by a person.
Disclaimer
All the information contained on our website is published in good faith and for general information purposes only. Any action the reader takes upon the information found on our website is strictly at their own risk.
At Learn, our priority is to provide high quality information. We take our time to identify, research and create educative content that is useful to our readers.
To maintain this standard and to continue creating awesome content, our partners might reward us with a commission for placements in our articles. However, these commissions don't affect our processes for creating unbiased, honest and helpful content.