Anyone trading crypto for a while will have come across meme coins. And as bizarre as some may seem — considering the vast majority provide no utility — some investors just can't resist the urge to buy in. If you're one of those curious traders that are on the hunt for a good memecoin deal, we have the scoop for you. Similarly, if you're looking for altcoins to watch, stay with us. This article covers the top seven meme coins and altcoins that are trending for 2023.
What are meme coins?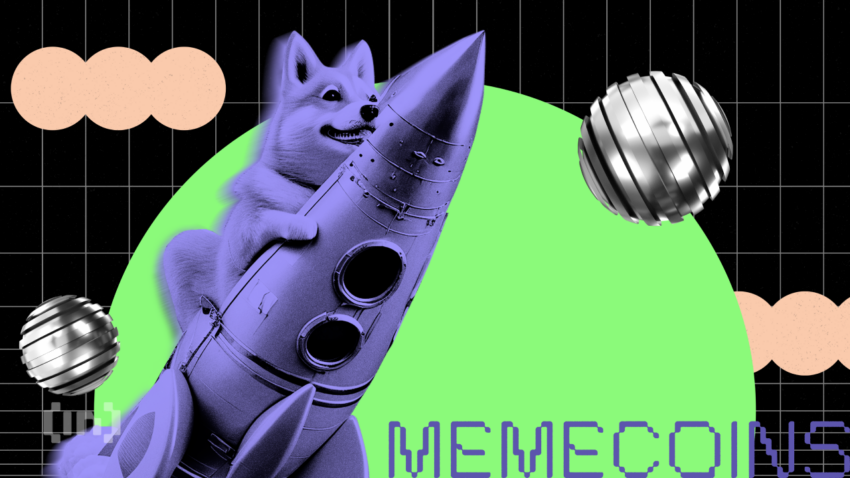 A meme coin is a cryptocurrency that is inspired by an online meme. These types of coins are usually promoted on social media via influencers and celebrities. Many meme coins are produced as a joke, and most do not offer any utility or real-life value. In addition, they are highly speculative, meaning they come attached with plenty of risks.
When meme coins come to mind, most people likely think of Dogecoin or Shiba Inu. However, many more similar cryptos have appeared since the market witnessed extraordinary gains with some of these top meme coins. Below is a chart showing the current total trading volume for meme coins in circulation.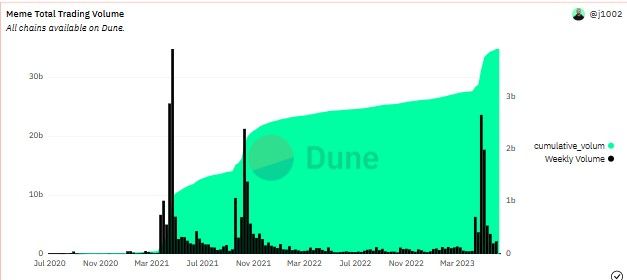 How many meme coins are there?
According to CoinMarketCap, there are (as of mid-June 2023) currently more than 340 meme coins trading in the cryptocurrency market. The top meme coins, according to market capitalization, include Dogecoin (DOGE), Shiba Inu (SHIB), Pepe (PEPE), and Floki Inu (FLOKI). With the exception of PEPE, these are all themed around the doge meme. Despite there being a tonne of memecoins on the market, only a few are worth trading.
Top 11 meme coins and altcoins in 2023
The following coins were chosen due to various factors, including market capitalization, popularity, and overall project success. We have included both memecoins and altcoins (alternative cryptos) in this list.
A new meme coin, Wall St. Memes continues the trend of meme coins that go beyond being mere tokens with no practical use. This project intends to build a community around its native token, $WSM, by providing members with exclusive benefits in the hope of reaching a $1 billion market cap.
Some of these benefits include access to an upcoming merchandise store featuring caps, mugs, and clothing. This token was inspired by the infamous Gamestop short squeeze, in which the underdogs challenged Wall Street's stronghold. It is part of a launch by that same movement, utilizing an already built-in and engaged community. The project's creators describe its move to tokenization as a symbol of the retail movement's resistance to Wall Street's orchestrated monopoly on financial markets.
The WSM presale is live at the time of writing (June 30, 2023), alongside a $50,000 airdrop, whereby five lucky degens will receive $10,000 each in WSM tokens.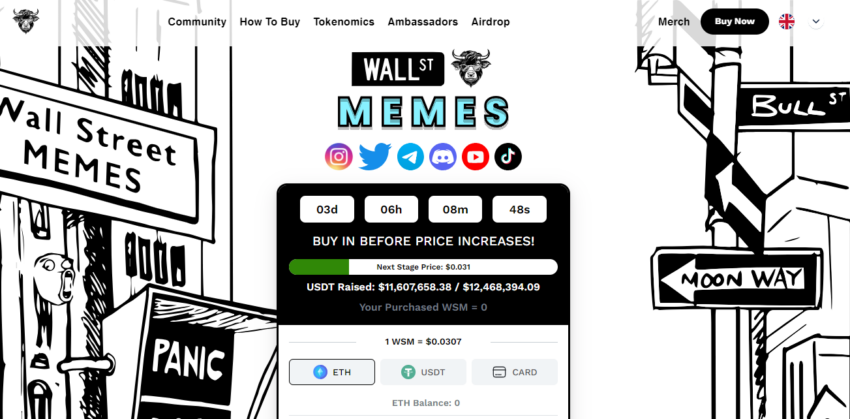 yPredict.ai is a platform dedicated to trading signals and research, facilitating the exchange of valuable insights. It empowers data analysts, artificial intelligence, and machine learning engineers to offer their model predictions as a subscription-based service.
Through the advanced capabilities of yPredict.ai, the model automatically identifies a wide range of bullish and bearish charts and candlestick patterns. As soon as these patterns emerge, the platform generates real-time alerts accompanied by a reliability score derived from the historical accuracy of predicted price behavior associated with the pattern formation.
As of June 30, 2023, YPRED is in the sixth stage of its token presale. The price sits at $0.09, with the listing price set at $0.12.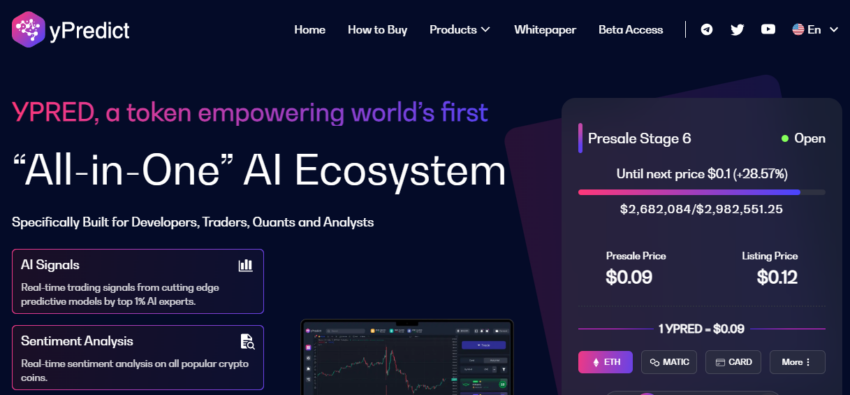 A newcomer to the crypto scene, Chimpzee (CHMPZ) aims to make a positive impact on the environment while users earn. Currently, in its presale stage, 1 USDT will buy you 1,493 CHMPZ.
An altcoin as opposed to a memecoin, Chimpzee was born from its team's desire to prevent animal extinction and ensure environmental progression. The project has already helped plant 1,200 trees to restore a rainforest. Furthermore, the project has donated $15,000 to the WILD Foundation to help protect one of the last herds of desert-adapted elephants.
Chimpzee will provide an opportunity for people to benefit while contributing to organizations that are helping fight climate change and save animals. Investors who want in on the activities are encouraged to follow the project's Twitter to stay updated before the official launch. As for the future, roadmap plans include a Chimpzee store, DEX/CEX, NFT minting, more donations, and more.

The Launchpad XYZ platform aims to make web3 more accessible and user-friendly. The platform simplifies the complexities of the web3 world and provides users with a familiar environment.
Users can access sentiment analysis, news updates, and market insights to stay updated on market trends. Additionally, experienced traders share their top trade setups, providing users with valuable trading strategies.
Once users have developed their own trading framework, Launchpad XYZ will offer a high-speed trading terminal for executing trades at the optimal time. The platform aims to ensure that users' trades complete seamlessly by attracting leading liquidity providers to the Launchpad XYZ decentralized exchange.
At the time of writing (30 June 2023), the presale of the platform's native token, LPX, is live and set to run until Q3 2023. Prospective investors looking to snap up LPX at early bird prices can purchase LPX using ETH, BNB, USDT, or a bank card.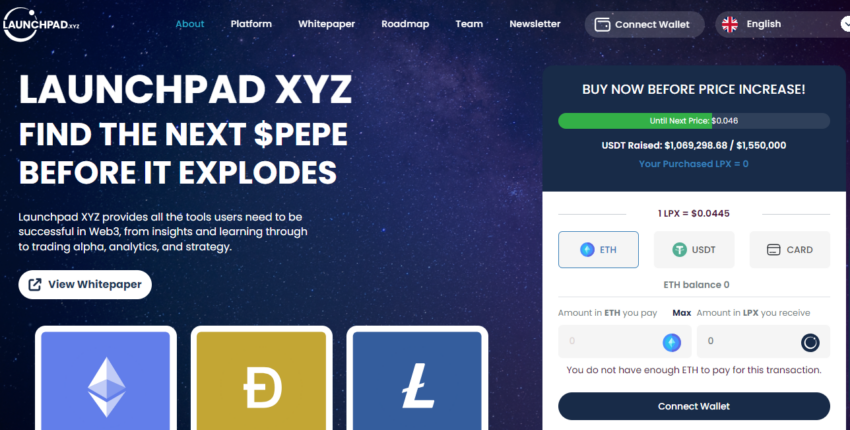 DeeLance is a web3 recruitment platform that aims to transform the freelancer hiring landscape. The platform leverages a crypto-based payment system and smart contract-enabled escrow accounts to ensure the safety of both clients and freelancers, minimizing the risk of financial loss.
An additional advantage offered by DeeLance is the ability for freelancers to enjoy instant withdrawals without any minimum thresholds. This feature provides freelancers with greater flexibility and control over their earnings.
Notably, the platform's whitepaper outlines the incorporation of non-fungible tokens (NFTs) as a means to manage ownership of completed work, adding an innovative dimension to the platform's functionality.
$DLANCE is an ERC20 token deployed on the Ethereum mainnet. The total supply of $DLANCE tokens is 1 billion (1,000,000,000). As of the end of June 2023, the $DLANCE presale is ongoing, with a current price of $0.048 and a listing price of $0.057 USDT. The project has raised more than half of its $2.3 million target.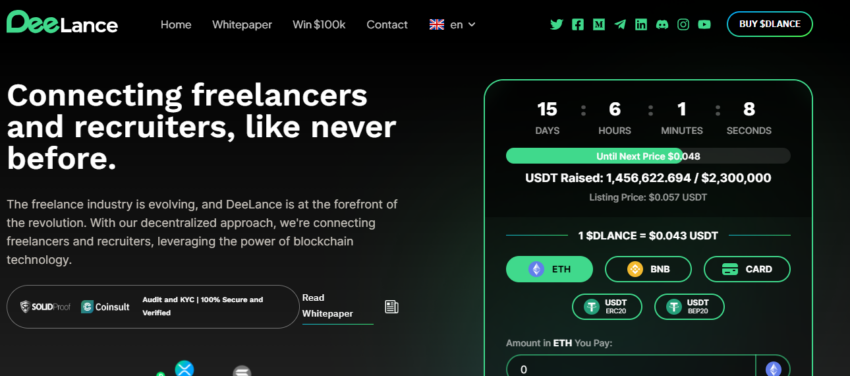 The eTukTuk EV is an affordable and dependable alternative to traditional TukTuks, specifically tailored to fit the needs of developing regions. The company also aims to establish innovative and efficient charging stations across developing countries and beyond.
The ultimate goal of the eTukTuk EV and the TUK platform is to offer equitable transportation solutions that are accessible to all. By leveraging local manufacturing, prioritizing safety, and establishing a network of efficient charging stations, the platform aims to provide sustainable and reliable transportation options while minimizing environmental impact.
Territory Partners play a vital role in the eTukTuk network by providing the necessary charging infrastructure and contributing to its expansion. In return for their participation, Territory Partners are rewarded for their contribution, creating a mutually beneficial ecosystem.
With the native TUK token, users contribute to building and powering the eTukTuk network, earning rewards as the efficient charging network expands. Interested parties can sign up for the $TUK token sale whitelist today.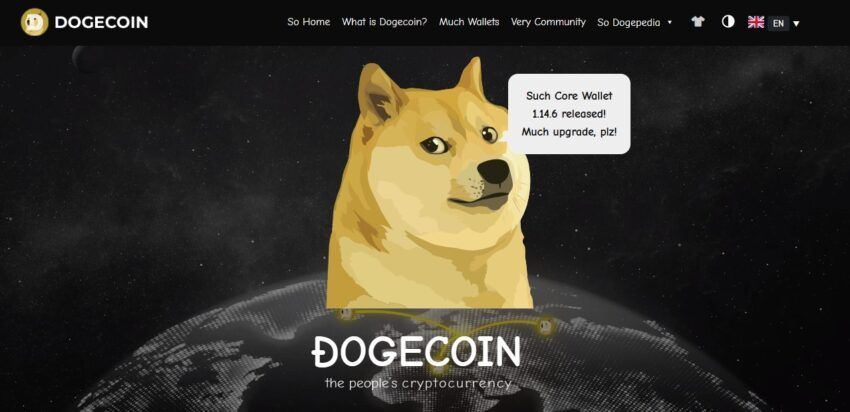 Doge notably rose to fame in 2021 following a price surge from $0.00268 to its all-time high of $0.7316. The project's success was largely due to online hype, as celebrities like Elon Musk began promoting the coin. In addition, a Burger King tweet hinted at a possible collaboration with the doge team.
Dogecoin soon became known as "the people's cryptocurrency."
Shiba Inu (SHIB) — with a market capitalization of $4 billion — was created at first as a contender against the popular dogecoin. In August 2020, "Ryoshi" created the project claiming the coin was merely an experiment for governance and decentralization. Yet, within a few months, the coin rapidly gained traction in the price charts until it reached its all-time high of $0.00008616 in October 2021. This was a steep transition from the former price of $0.0000000002.
Soon after, shiba inu was dubbed one of the few "dogecoin killers" for its ability to outperform the king of meme coins. More recently, the project has gained the market's attention for announcing a layer-2 plan to expand its ecosystem. The project boasts an astounding resume that includes its decentralized exchange (DEX), an NFT collection, a Shiba Eternity game, a metaverse, and more.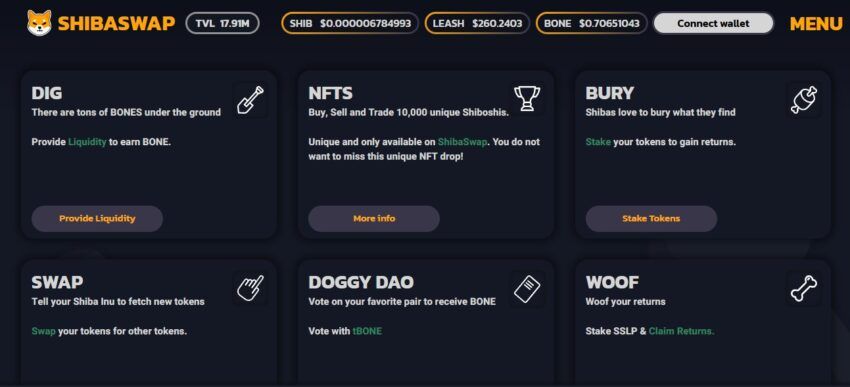 Launched in April 2023, pepe (PEPE) quickly rose to the dizzying heights of meme coin fame. The iconic Matt Furie's "Pepe the frog" meme inspired the logo. The coin now has a market capitalization of $390.3M. In May, it was trading at its all-time high of $ 0.000004408. Following the recent hype, the PEPE token skyrocketed by 350% over just one weekend alone. The team describes it as the "most memeable meme coin in existence."
PEPE experienced a price surge of more than 4,000x. One investor notably purchased 5.9 trillion PEPE with $27, which eventually turned into a whopping $1 million after the price increase. The maximum supply of PEPE is just over 420 trillion.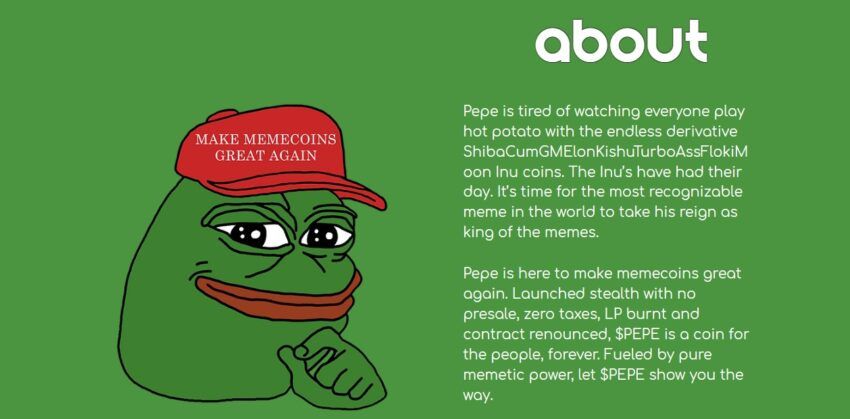 Launched in July 2021, floki inu (FLOKI) has a market capitalization of $220.3M and functions as a multi-chain ERC-20 and BEP-20–compliant token. Contrary to the average meme coin, floki inu provides real-life use cases. Its main utilities include FlokiPlaces, FlokiFi, and Valhalla.
The Valhalla is a play-to-earn metaverse game, while FlokiPlaces is its corresponding marketplace. Users can purchase physical goods with its native token FLOKI. Moreover, FlokiFi is the project's decentralized exchange where investors can swap digital assets for crypto or lock up crypto in the Flokifi Locker.
Tamadoge (TAMA) is the leading meme coin in the gaming ecosystem, with a market capitalization of $13.7M and a live price of $0.01302. Considering its fairly new release, TAMA remains a top contender, offering more than just a meme trend. The tamadoge project offers a unique play-to-earn mechanism that unites the main Ttmadoge game, an augmented reality app, and five arcade games.
In addition, tamadoge features its own NFT collection on OpenSea. The TAMA coin powers the metaverse-integrated gaming platform, which experienced a massive surge of 1,900% from its initial presale price. According to just daily trading volume, TAMA has managed to stay in the top 10 meme coins on the market.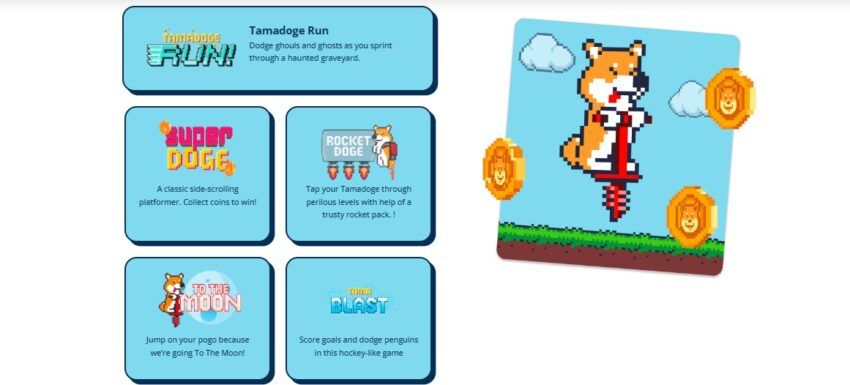 Be careful with meme coins and new altcoins
It's easy to get swayed by social media influencers when a new meme coin or altcoin is promoted. However, since many of these coins do not provide real-world value or utility usage, they should be traded cautiously. Although there have been success stories regarding these types of trades, most people end up losing money. This is because many of these coins derive value from social engineering. They also are the most prone to pump-and-dump schemes, which makes them extremely volatile.
However, this doesn't mean there aren't some solid projects and money-making opportunities, including the coins and tokens in this list. Always make sure you study a project well and practice good risk management.
Frequently asked questions
Which coins are meme coins?
Disclaimer
In line with the Trust Project guidelines, the educational content on this website is offered in good faith and for general information purposes only. BeInCrypto prioritizes providing high-quality information, taking the time to research and create informative content for readers. While partners may reward the company with commissions for placements in articles, these commissions do not influence the unbiased, honest, and helpful content creation process. Any action taken by the reader based on this information is strictly at their own risk.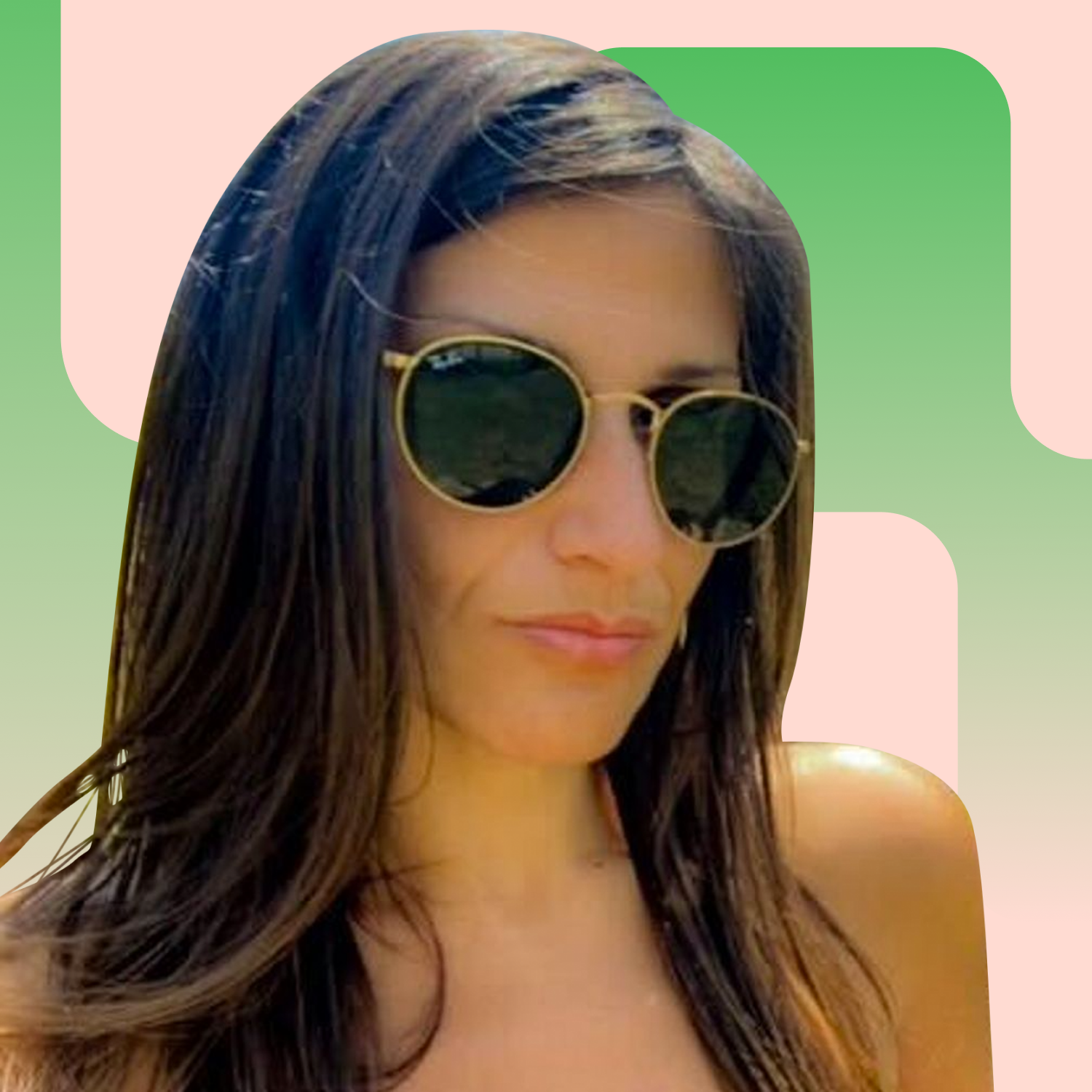 Xenia is a freelance writer and journalist in the web3 niche. Her work has appeared in major crypto publications around the world. She has been an investor in cryptocurrency since...
Xenia is a freelance writer and journalist in the web3 niche. Her work has appeared in major crypto publications around the world. She has been an investor in cryptocurrency since...
READ FULL BIO
Sponsored Sponsored