The Shiba Inu ecosystem (SHIB or $SHIB) is a community formed around a decentralized altcoin with a Japanese Shiba Inu dog as its mascot.
The Shiba Inu token is built on the Ethereum platform with a pool of one quadrillion tokens. It was first publicly announced in August 2020 in a blogpost by an anonymous founder nicknamed "Ryoshi." By referencing itself as the "Dogecoin killer," one of its coins (labeled SHIB or $SHIB) attempted to gain as much popularity as its doge counterpart.
ShibaSwap and the Shiba Army
According to the official website, the heart of Shiba Inu's operation appears to be two-fold:
Building ShibaSwap — a decentralized exchange where their tokens can be traded with other currencies or "buried" (temporarily hidden) or burned or re-discovered
Generating broad public interest via the creation of a loyal fanbase dubbed the Shiba Army (a.k.a. Shib Army)
ShibaSwap was launched on July 6, 2021. The Shiba Army is a rapidly growing community with online presence across all major social media sites.
Shiba's flagship tokens

Shiba Inu also has three flagship tokens within its ecosystem with unique characteristics:
$SHIB
The $SHIB is the only coin in widespread circulation, and is listed on major exchanges such as Binance, Huobi Global, OKEx, FTX, and Hotcoin Global.
According to a whitepaper released in April 2021, Shiba Inu's founders put out half of the total SHIB tokens in circulation and gifted the rest worth roughly $7 billion to Vitalik Buterin, the founder of Ethereum. Buterin promptly got rid of it.
Shiba Inu's market cap reached an all-time high of more than $13.5 billion on 11 May 2021, but has fallen since then. It stands at a little more than $3 billion as of press time. It remains unclear why some analysts have suggested that this fall is in line with wider downtrends in the cryptocurrency market at large.
$LEASH (a.k.a. Doge Killer)
$LEASH (a.k.a. Doge Killer) is Shiba Inu's second token. It was originally designed as a rebase token, i.e., one whose circulation and supply would fluctuate with the price of the token. Unlike $SHIB, however, its supply is much more limited to 107,647 minted tokens.
The founders' intention with $LEASH was to make it a luxury item, such that supply constraints would generate an artificially high demand (and price). $LEASH tokens peaked at an all-time high of over $8,500, but no data currently exists on $LEASH's market cap. It regularly trades for thousands of dollars, which is considerably more than $SHIB's all-time high of $0.0000389 per token. $LEASH is available for trading on exchanges like Uniswap, Bilaxy, LATOKEN, and 1Inch Exchange among others.
$BONE
$BONE could become the second-largest token by volume within Shiba Inu's ecosystem, with 250 million tokens. The founders have said that $BONE will serve as a "governance token" for its loyal fans within the Shiba Army. It will operate like shares within Shiba Inu, and gives its holders ownership and voting rights over Shiba Inu's future activities. It remains unclear how the team will manage this distribution, and which loyalists will be rewarded with the $BONE token.
Popularity of Shiba Inu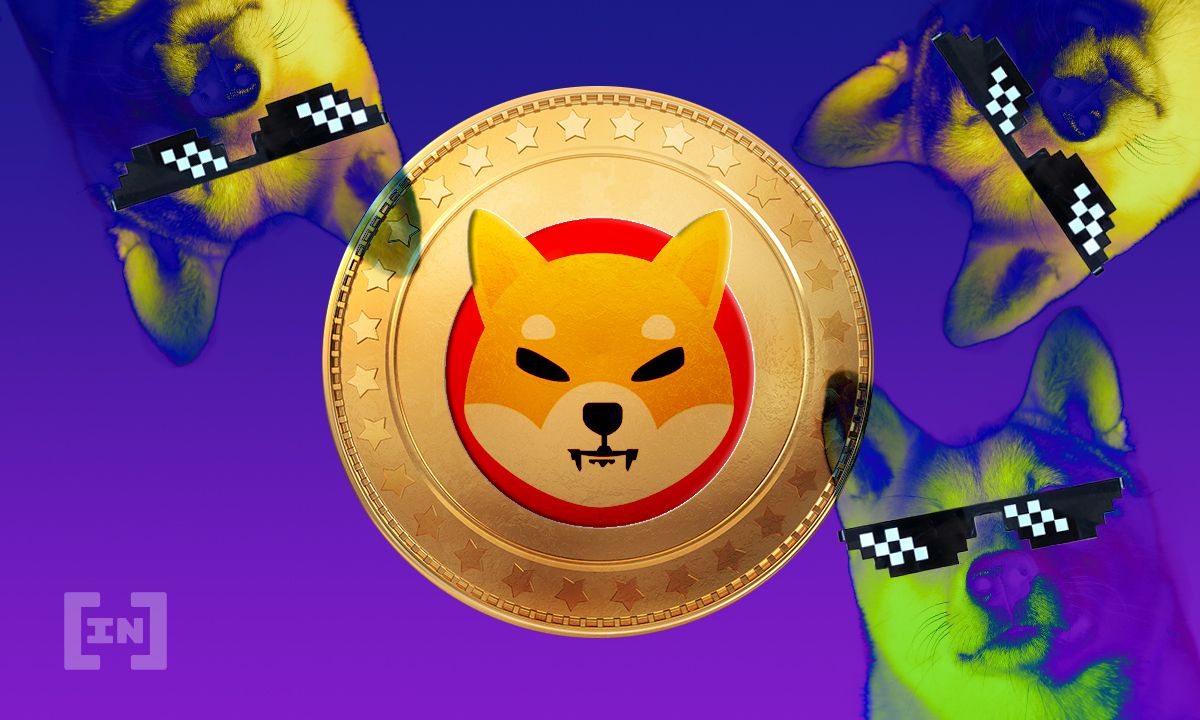 SHIB has rapidly become one of the most popular cryptocurrencies in the market, because:
It's affordable
It can easily be traded on commonly used exchanges
SHIB creators first garnered viral attention when they announced that roughly half of the total $SHIB supply was gifted to Ethereum founder, Vitalik Buterin. In the first post, for example, the founders included links to the coin supply that was sent to Buterin, as well an image of Buterin allegedly in Japan.
The post appeared to suggest strong ties to Buterin (which was later discredited) and was meant to gain visibility. This came with risks including, as Ryoshi identified, the possibility that Buterin could "rug" the currency. The warning was not unfounded, as Buterin began dumping large swathes of Shiba coin immediately after, and swapping it for Ethereum over several transactions. It was only when some of these transactions began failing that Buterin stopped the conversions.
Buterin also decided to donate about $1 billion worth of Shiba coin to an Indian COVID-19 relief fund, the largest such philanthropic donation of its kind. Although the price of the coin dropped 35% immediately after the transfer, Shiba Inu collected widespread media attention, which drew additional people to its online community.
The hype following listings and celebrity mentions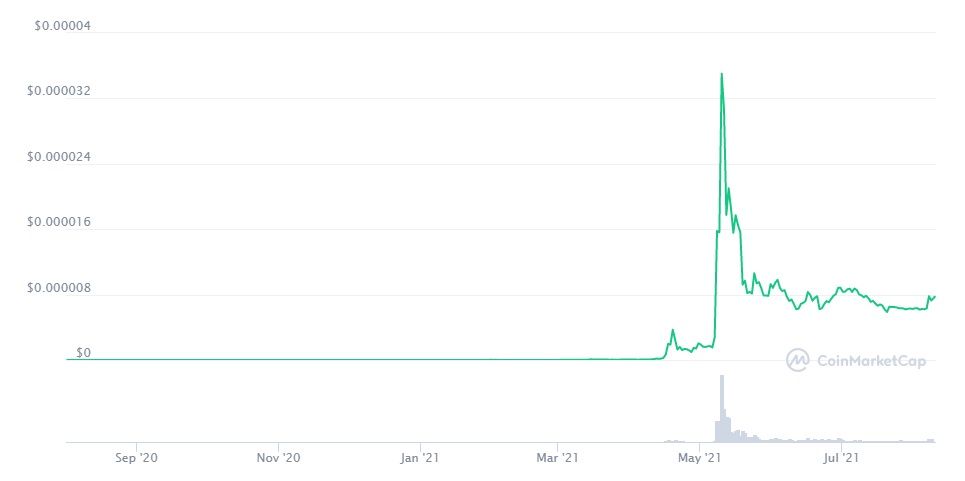 $SHIB also enjoyed a bullish moment in May 2021, rising over 1500% in one week after its listing on several crypto exchanges, including Binance and CoinCDX, an Indian exchange. This followed prior listings on MCX, CoinGecko, and Uniswap. Its founders announced that $SHIB had grown to over 310,000 holders. In an online survey, Shiba coin beat out Doge and Safemoon as the coin of choice.
$SHIB also benefited from shilling by its Shiba Army, which has subsequently spawned a large number of popular SHIB-specific Twitter handles. It gained celebrity endorsements by bodybuilder Kai Greene, Miami Dolphins wide receiver Preston Williams, and Cleveland Browns wide received Rashard Higgins. Shiba Inu may also have benefited after Elon Musk made a tongue-in-cheek remark about rival Dogecoin being a "hustle" in an interview, which drove down Dogecoin's value and made alternatives like SHIB more attractive.
Although the underlying value of the $SHIB remains low, the aforementioned developments suggest that the $SHIB is, as its founders have said, more so a social experiment in community building and understanding online memetic behavior of a growing class of high-risk traders rather than being a financial investment alone. While it remains a long way away from overtaking Dogecoin in terms of its marketcap, it represents a successful model of a low-utility meme coin that has generated and sustained widespread interest and engagement.
Risks associated with Shiba Inu
Perhaps the largest risk with cryptocurrencies like $SHIB and $LEASH is the potential for its creators to scam the community or be shut down due to run-ins with government regulation. In order to evaluate these risks, one needs to understand ownership and control within the Shiba Inu ecosystem, even if it is generally touted as a decentralized token.
There exists some evidence that suggests that the individuals who created Shiba Inu may have ties to Iranian financial institutions sanctioned by the U.S. government. In an earlier version of the Shiba token website and in a subsequent post by Ryushi, a website called leashdoge.com is mentioned, which is no longer visible on the current Shiba Inu site.
Examining leashdoge.com's domain name suggests that Iranian company Haytech was the creator. The latter focuses on building software for banking, payments, and e-commerce. Clients include Hekmat Iran Bank, Tose'e Ta'avon Bank, Enbank, Tosan — several of which are linked to the Iranian military, with a presence on US sanctions lists. Haytech's IP address (5.144.130.32) is also on a list of IP addresses blocked for cybercrime. At least two of Haytech's staff have an online presence and are blockchain engineers. And they may have been involved in the initial design of $LEASH and possibly also $SHIB through their ties to the leashdoge.com project.
Given the above, Shiba Inu remains a high-risk investment despite the wave of popularity it has briefly enjoyed.
Frequently asked questions
What is the Shiba Inu token?
How can I buy Shiba Inu tokens?
What are the risks and considerations associated with investing in Shiba Inu tokens?
Disclaimer
In line with the Trust Project guidelines, the educational content on this website is offered in good faith and for general information purposes only. BeInCrypto prioritizes providing high-quality information, taking the time to research and create informative content for readers. While partners may reward the company with commissions for placements in articles, these commissions do not influence the unbiased, honest, and helpful content creation process. Any action taken by the reader based on this information is strictly at their own risk.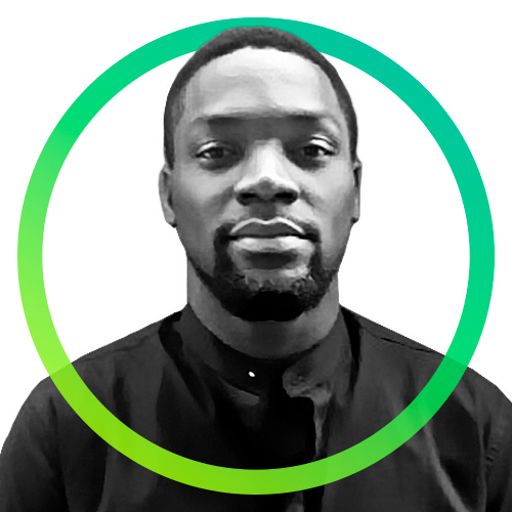 Based in the United Kingdom, Jimmy is an economic researcher with outstanding hands-on and heads-on experience in Macroeconomic finance analysis, forecasting and planning. He has...
Based in the United Kingdom, Jimmy is an economic researcher with outstanding hands-on and heads-on experience in Macroeconomic finance analysis, forecasting and planning. He has...
READ FULL BIO
Sponsored Sponsored