With the growing popularity of NFTs, artists might want to know how to create an NFT to earn. The whole process of making these unique assets is actually simple and accessible. NFT Marketplaces have worked on making it streamlined, and to that end, you don't need much technical know-how. This guide will take you through what NFTs are, what types exist, and how to mint and sell NFTs on a marketplace.
Most popular platforms to manage tokenized art
To hold NFT
Wirex
Free non-custodial cross-chain wallet for NFTs & DeFi Explore platform
on Wirex's official website
Limited time offer
$15 refer-a-friend bonus
Earn interest
up to 20% APR
To trade art fractions
Angelo App
Diversify your portfolio with real art fractions

Explore platform
on Angelo's official website
Limited time offer
Airdrop of art fractions
To trade NFT
OKX NFT Marketplace
Decentralized market offering NFT trading cards & more
Explore platform
on OKX's official website
Limited time offer
Airdrop up to $10,000
What can NFTs represent?
An NFT can be basically anything, since it is a digital version of a real-world, tangible item or only a digital asset stored on the blockchain.
The most common types of NFTs on the market are:
Digital art and images
Music
Videos
Game items
Collectables and trading cards
Sports moments
Domain names
Memes
Virtual fashion items
Digital art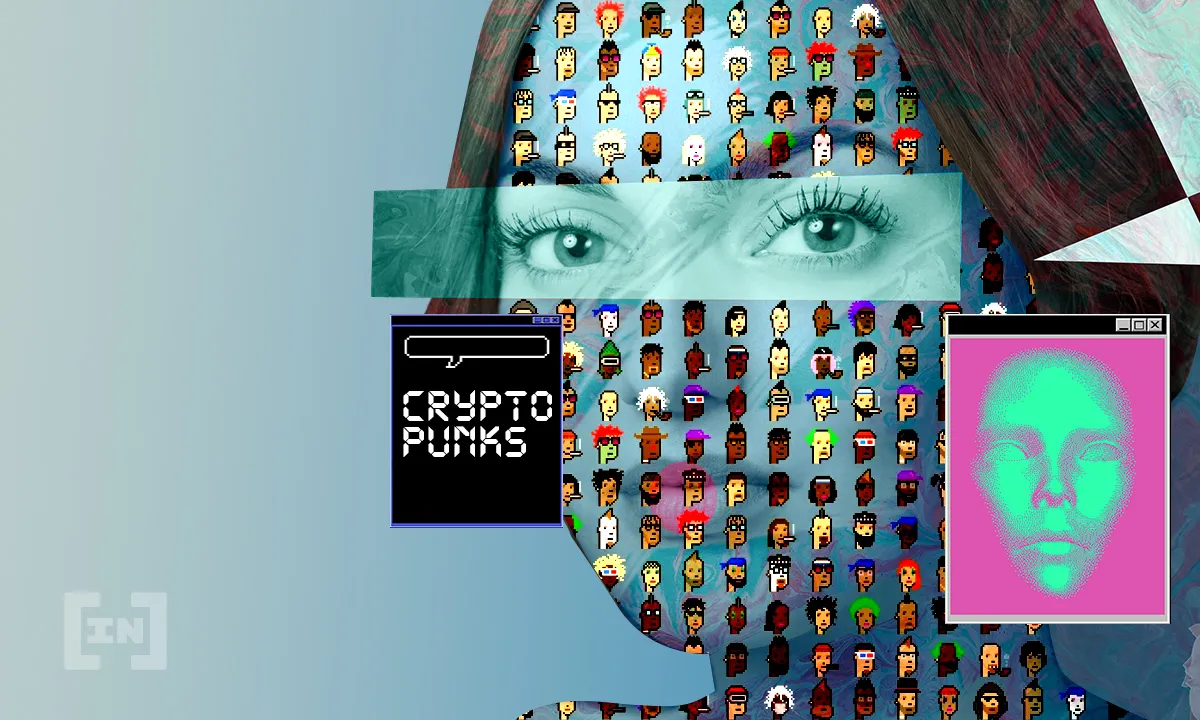 The most popular form of NFT is art. Artists can sell their finest works online by offering digital artwork in the form of these unique assets. Many of the most valuable NFTs currently available are digital art.
Some NFT artists have sold their art at staggering prices that rival physical artwork. An NFT collector paid $69.3 million for the digital artwork entitled "Everydays" by Mike Winkelmann (also known as Beeple), making it the most expensive NFT in history. It was sold by the Christie auction house. Beeple's "Everydays" is a collage consisting of 5,000 drawings that reference every day over the past 13 and a half years.
And this is just one of many NFTs that have gone over $1 million. However, many NFT collections are extremely successful and don't require complex work from the author.
A number of other NFTs have sold for hundreds of thousands of dollars, including NFTs from the Bored Ape Yacht Club and CryptoPunks collections.
The CryptoPunks collection contains 10,000 pixelated images containing punks, and it's one of the first forms of generative digital art examples. It has been a huge success among NFT collectors. The collection was minted on the Ethereum blockchain in 2015, and each NFT is unique, having a set of features that sets it apart from other items from the collection.
Video NFTs
As with digital art, video NFTs are popular among NFT artists. GIFs and short videos have been in demand by NFT collectors. A looping, 10-second video called Crossroad, made by Beeple, that depicts a naked Donald Trump lying on the ground, sold for $6.6 million.
However, NBA Top Shot moments are one of the most prominent NFT success stories so far. They are part of the initial hype wave for blockchain-based art. Dapper Laps digitizes the reels under a license from the NBA. Some NFTs have highlights with digital artwork and different angles. For instance, a LeBron James highlights sold for $200,000.
Top Shot was compared with the old-school trading card model. However, in the case of NFTs, people can trade and collect rare items while having fun, without the risk of theft or damage of the trading cards.
NBA Top Shot owners will soon have the opportunity to enjoy their favorite clips in real life, thanks to a partnership with Infinite Objects.
Music NFTs
As we already mentioned, almost all art forms can be tokenized. All music tracks, artwork, text pieces, apps, files, as well as real-life objects (such as concert tickets or unique merchandise) can be accompanied by their own NFTs. This allows artists and content creators new ways to share their experiences with their audience.
For instance, in March 2021, Kings of Leon released their latest album, When You See Yourself, in the form of an NFT. The bundle was $50 and included an animated cover and limited-edition vinyl. Those who purchased the bundle automatically entered a lottery for VIP concert tickets and other perks. They were the first music artists to do so.
Most of these kinds of NFTs can be minted on an NFT marketplace. The process is easy enough and requires not more than 15 minutes of your time. The following section will guide you through the process step-by-step.
The NFT landscape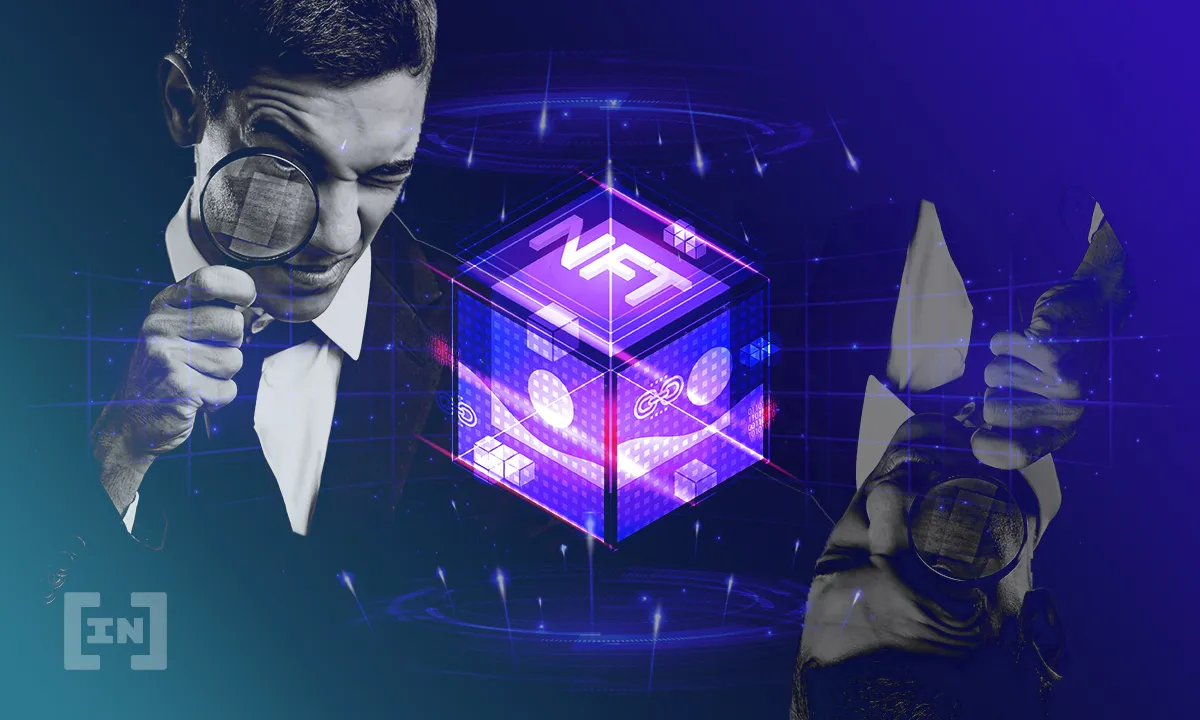 The NFT ecosystem is great for protecting scarcity and establishing ownership over digital and tangible assets. This technology offers digital creators solid options to monetize their work, as well as flexibility that is often missing in traditional creative industry models. It is safe and easy to sell digital content online by attaching it to the blockchain as a non-fungible tokens (NFT). Artists can create NFTs and gain unlimited support from a worldwide network of collectors.
Over the last few years, the number of users has increased exponentially on NFT marketplaces such as OpenSea.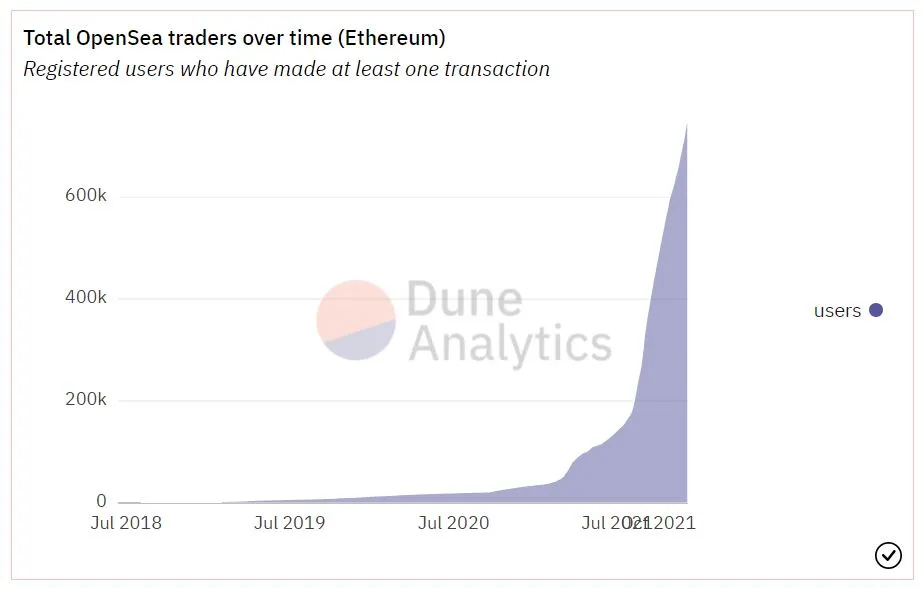 According to Statista, there were over $10 billion in NFT sales on the most popular NFT marketplace, OpenSea, since its existence.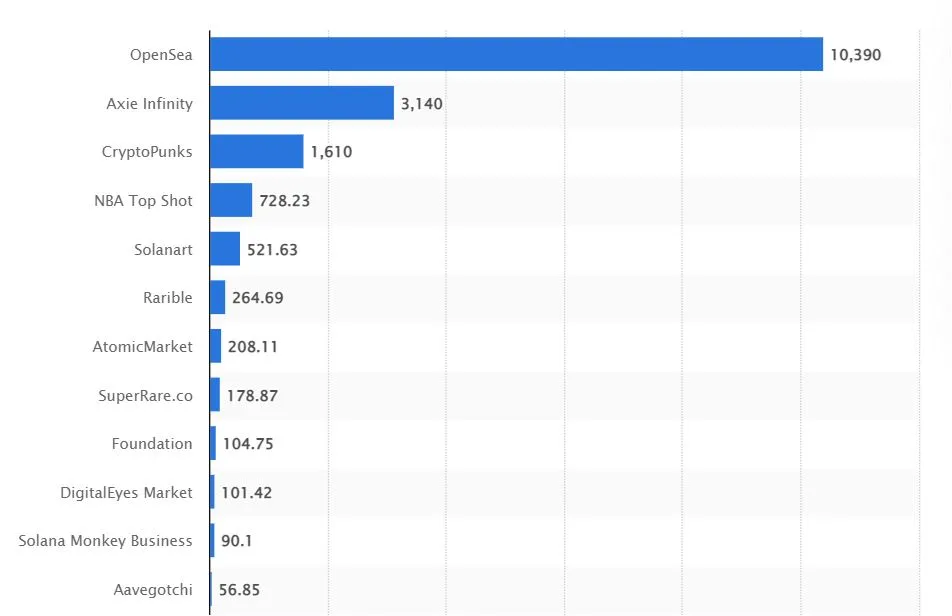 Famous NFT sales
In early 2018, Cryptokitties was one of the first NFT projects that garnered attention. The game became very popular in a short time frame, especially with the news about record-priced CryptoKitties being sold on blockchain.
At some point, someone sold a CryptoKitty for $172,000. This caused a bottleneck on the Ethereum blockchain. It also pointed out the inefficiency of the network and its inability to scale. Since then, the non-fungible tokens (NFTs) universe has expanded beyond imagination.
Exploring the NFT space
NFTs can be a bit overwhelming to the newcomer. Fortunately, there are some excellent NFT tools that can make the process easier. This makes exploring and discovering undervalued NFTs much easier.
Anyone who wishes to be an NFT artist must have a goal and creativity. Even if you aren't as talented as Leonardo da Vinci, but still have numerous ideas, it is worth creating an NFT. This could also be a good place to start for artists who have many Beeple-like works that are sitting in their digital studio, just waiting to be sold as NFTs.
The process of creating an NFT does not have to be complicated, expensive, or technical. Anyone can learn how to make an NFT and create a digital version of their art, becoming an NFT creator.
How to create an NFT
First, you need to choose an NFT platform to create and sell NFTs. Next, you'll need a cryptocurrency wallet to mint NFTs, pay fees, and receive cryptocurrency as payment if you sell your NFTs.
Luckily, you can make and sell NFTs through many online platforms. OpenSea is a popular platform for NFT auctions.
Step 1. Create an image or a series of images
The first thing to do before learning how to make an NFT is to identify the unique digital asset that you wish to tokenize. You can use it as a meme, GIF, painting, or any of the digital assets described above. As an alternate option, you can download ready-made 3D models from marketplaces such as CGTrader.
Keep in mind that an NFT is an exclusive digital item that can only have a single owner at any given point in time. Remember that most NFT collections posted on NFT tools, such as Rarity, are ranked by their rarity, and that contributes to their value.
Although this might be obvious, it's necessary to ensure that you have the intellectual property rights for the item you are converting as an NFT. You could be in legal trouble if you create an NFT for IP that you don't legally own.
Step 2. Pick a marketplace
To find the right platform for your NFT, you will need to do extensive research on each NFT marketplace. They are all different in terms of features and pricing for listing.
Once you have chosen the digital artwork for your NFT, it is time to choose a marketplace that allows you to create your NFT on the blockchain and then sell it.
Some of the most popular NFT marketplaces are:
For the rest of this guide, we will be referring to the OpenSea NFT marketplace. However, the same steps generally apply to all platforms when creating an NFT. It's free to sign up, and there is no restriction on what content you can list. This means that you don't need to be approved to sell NFTs on the platform as an artist. This also means the marketplace is filled with digital sundries that nobody will ever buy.
Step 3. Set up your wallet
On OpenSea, click on the user icon (top right) and then click on Profile. On this page, you will be able to connect your Ethereum wallet to the NFT marketplace.
OpenSea lets users connect most of the popular crypto wallets, including MetaMask, Coinbase Wallet, Fortmatic, WalletConnect, and others.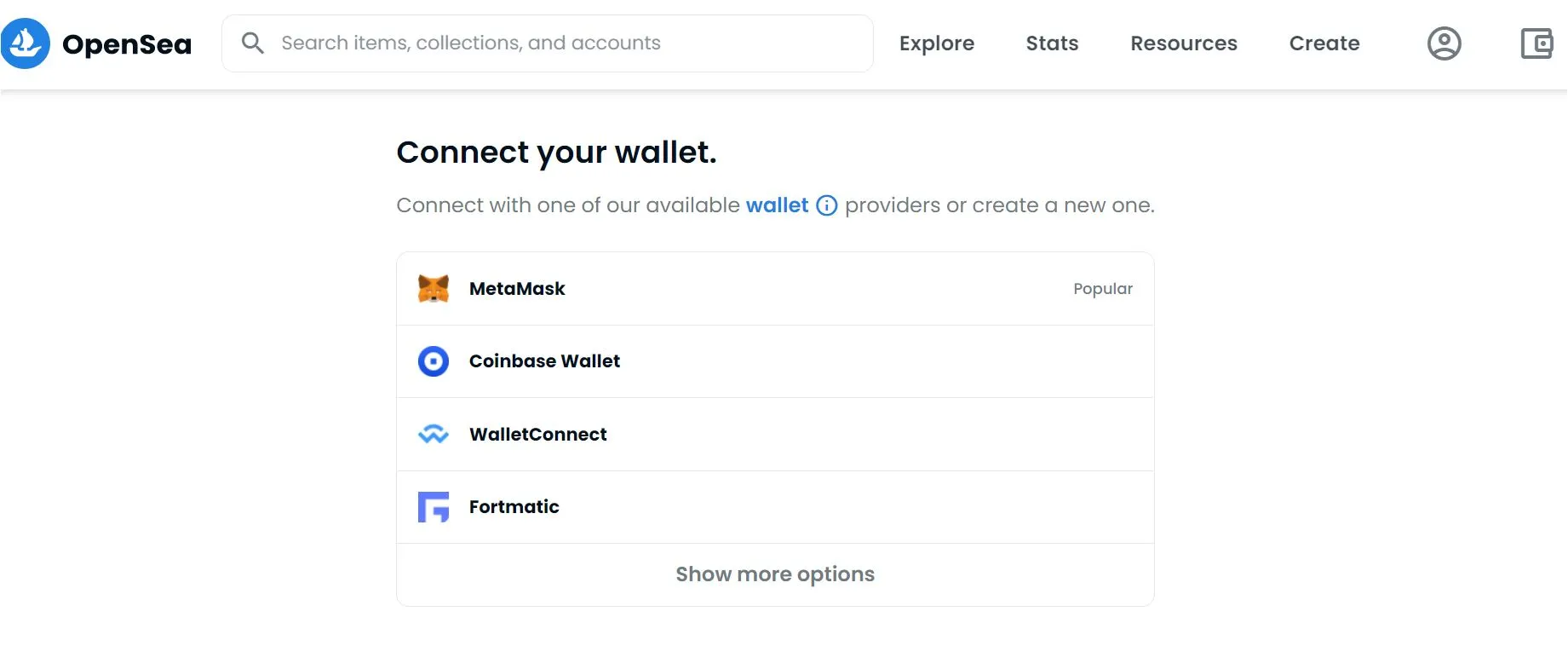 Choose the wallet you have and then follow the steps to confirm the connection of your wallet.
There are many options, but we will use MetaMask to show you how to make an NFT.
Did you know that you can get $10 cashback for inviting friends to multi-chain ZenGo wallet?
Create a blockchain wallet ZenGo using THIS LINK
Go to Settings in your ZenGo wallet app and copy your personal promo code
Invite your friends using the promo code. Once your friend buys $500+ worth of crypto both of you will get $10 cashback.
ZenGo wallet can be connected to any NFT Marketplace or Web3 dapp via WalletConnect.
Step 4. Mint NFTs
The step-by-step instructions for uploading your digital file should be provided by the NFT marketplace. This is NFT minting. Minting is a fancy word for creating an NFT. It will turn your digital artwork into a non-fungible token that can be sold.
NFT minting is the process that transforms a digital file into a blockchain digital asset. It is impossible to modify, delete, or edit a digital asset registered on the blockchain.
As of Oct. 2021, NFT platforms stopped charging creators for minting NFTs at the time of creation. Instead of storing data on the blockchain right after creation, NFTs are minted upon purchase. The buyer pays the gas fee when buying the item.
The minting process is free on OpenSea, Rarible, and Mintable.
NFT artists can create the assets with no upfront gas fees. However, the NFT is not transferred on-chain until the first transfer or purchase. The ERC-1155 standard used for NFTs, made with the Collection Manager on OpenSea, allows users to avoid gas fees when minting NFTs.
After connecting your ETH Wallet to OpenSea, you can create your first NFT. To create a collection, click on the Create button in the top menu.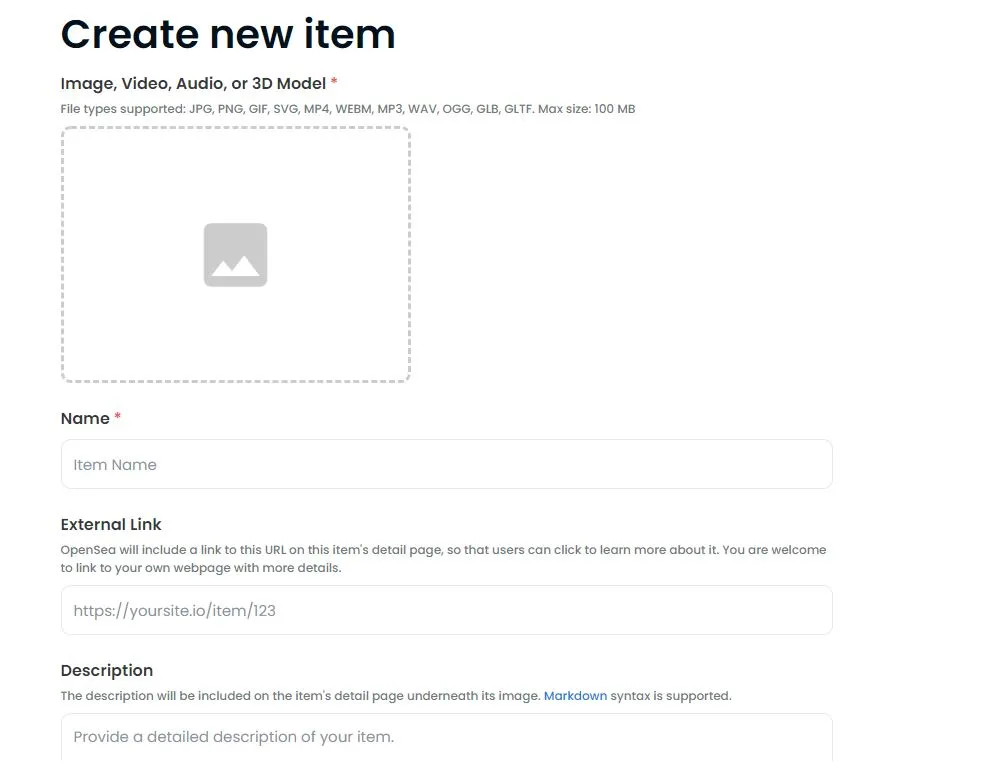 Complete all fields and save. Now, you're ready to begin the actual minting of your new NFT. Click on New Item to load your artwork and provide all details. At the bottom, click on Create once you are ready.
Congratulations! You have successfully created an NFT and can sell it on OpenSea. You can choose which Ethereum tokens to accept as payment. Furthermore, you can also choose to sell at an auction or fixed price. The selling page will also let you decide on royalty fees. While minting an NFT on OpenSea is free, listing it for sale requires a service fee of 2.5%.
Step 5. Get ETH for listing NFTs
All NFT marketplaces mentioned above require an upfront payment to list your NFT. They might differ from platform to platform, so that's why each NFT artist should do some research on each platform to find the one most suitable for their needs.
But in the end, all users are required to pay a fee, in cryptocurrency, for listing the digital asset and making NFTs sales. This means that you will need to purchase some cryptocurrency before you can earn any cryptocurrency. Most NFT marketplaces, such as OpenSea, charge fees in Ether (ETH), the native cryptocurrency of Ethereum; you want to mint an NFT on the Ethereum blockchain.
This is what it looks like to complete the listing for your NFT sales. As you can see, the platform will ask for a one-time gas fee to initialize your wallet.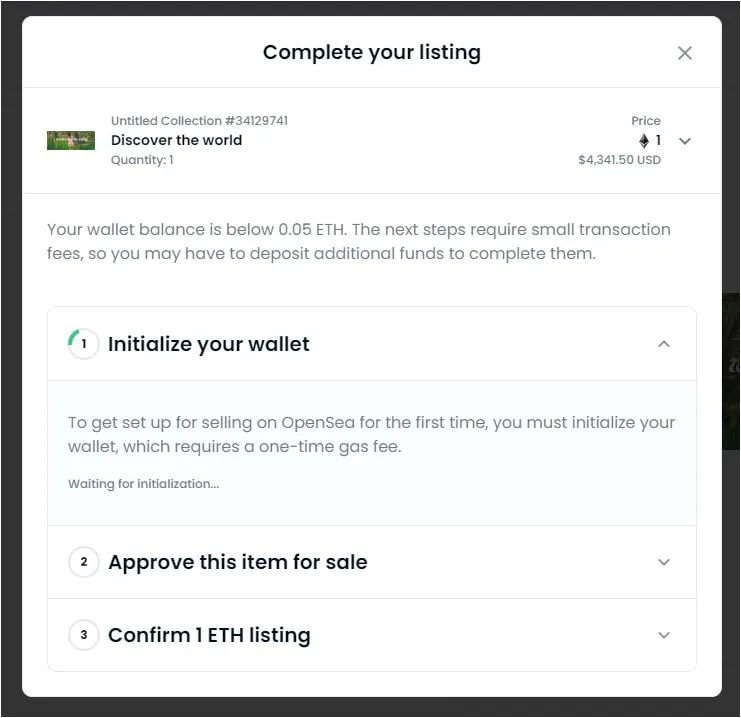 OpenSea allows NFT artists to mint NFTs on the Polygon network as well, but most choose Ethereum as it's the platform that hosts the most NFTs minutes so far.
You will need to ensure that you have ETH in your digital wallet.
Step 6. Set up the sale process
Now that you know how to make an NFT, you have to set up the sales process.
On OpenSea, click on the account icon (top right) > My collections. You will see your recently created NFTs. Click on the desired collection, then on the particular NFT. Next, you'll have the option to click on Sale, on the top right.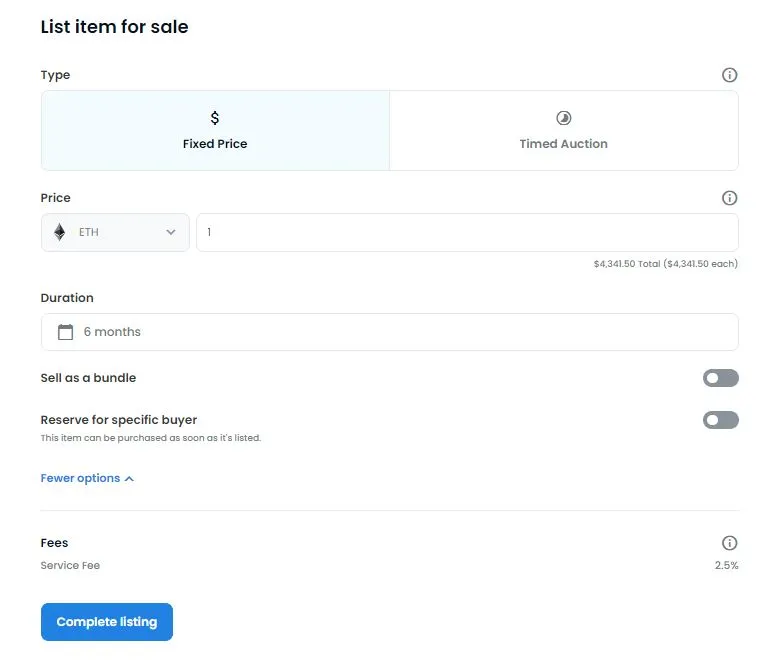 You can, depending on which platform you use, decide on:
Fixed cost: Setting a fixed price, which will be delivered on first-come, first-served basis
Timed auction: The asset will take bids within a set time frame
Unlimited auction: No time limit. Instead, you can end the auction at any time.
If you are setting up an auction, you will need to decide the minimum price. You also need to set your royalties so that you can receive payments in perpetuity. Furthermore, determine how long a timed auction is held (if necessary). You should consider fees when setting the minimum price. If you make the price too low, you risk losing money on sales.
The fees required to mint or sell an NFT are often expensive and complicated. There might also be a commission for the sale and a transaction fee that allows money to be transferred from the buyer's wallet into yours. Due to volatility in cryptocurrency prices, fees can change. To ensure that you can sell your NFT at a cost that will cover all the fees, you should pay attention to what it will cost to mint and sell it.
After you finish this process, your NFT will be listed, and other collectors might start buying assets from your collections. If your asset is somehow special, you will be able to sell your NFT.
Creating an NFT is easier than ever before
So now you know how to make an NFT. Creating an NFT requires a solid understanding of blockchain technology and the various platforms available for minting and selling digital assets. However, it's easier than ever before, and, as a result, NFTs are increasing in popularity, often with significant price tags. Thanks to blockchain technology, artists moving into NFT creation can earn a lot of income.
However, it's important to understand that NFTs may not sell all the time, and some will never make their creators money due to all the fees associated with selling on an NFT marketplace. To avoid losing money, make sure that you sell NFTs that other people will value and set a minimum price that will cover any fees associated with the sale.
NFTs can be hard to keep up with, so why not join BeInCrypto's Discord server and our community on Telegram to ensure you're on top of everything?
< Previous In Series | NFT | Next In Series >
Frequently asked questions
How much does it cost to make an NFT?
How do you make NFT from scratch?
How do I make an NFT project?
How long does it take to mint an NFT?
Can I mint an NFT for free?
Disclaimer
In line with the Trust Project guidelines, the educational content on this website is offered in good faith and for general information purposes only. BeInCrypto prioritizes providing high-quality information, taking the time to research and create informative content for readers. While partners may reward the company with commissions for placements in articles, these commissions do not influence the unbiased, honest, and helpful content creation process. Any action taken by the reader based on this information is strictly at their own risk.
Iulia Vasile is a seasoned professional in the cryptocurrency and blockchain industry, working full-time in the field since 2017. With a background in computer engineering, she...
Iulia Vasile is a seasoned professional in the cryptocurrency and blockchain industry, working full-time in the field since 2017. With a background in computer engineering, she...
READ FULL BIO
Sponsored Sponsored